Episode 1001: Dolphins: Breaking the Code
Dr. Denise Herzing has dedicated her career to studying a community of wild Atlantic spotted dolphins that live in the shallow, crystal clear waters of the Bahamas. Since 1985 she has researched the animals' social structure, behaviors and communication through non-invasive, in-water observation. This "hands-off" approach allows Herzing and her team to gain the trust of the animals and study their natural behaviors. Each field season, information is added to a large database which includes topside and underwater photographs to keep track of individuals and document their reproductive and health status as well as social associations.

During in-water dolphin encounters, experts record video and sound of the animals in an effort to decode dolphin communication. In addition to deciphering the dolphins' vocalizations, Herzing and collaborators are also exploring two-way communications between the researchers and the animals using a custom-made underwater acoustic interface called "CHAT."
Experts
Meet the experts featured in this episode.
Episode Photos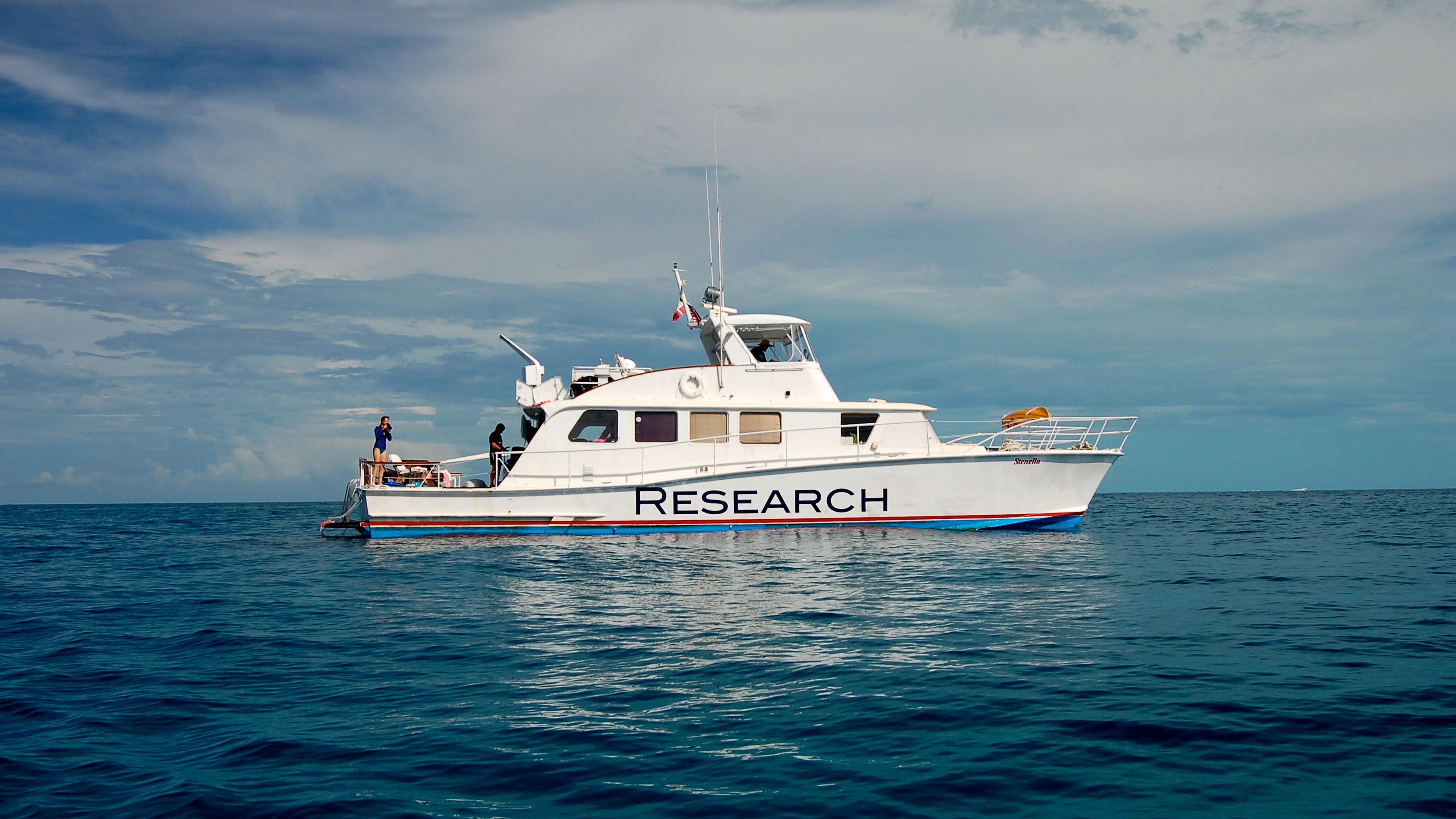 The Wild Dolphin Project's research vessel R/V Stenella at sea in the Bahamas.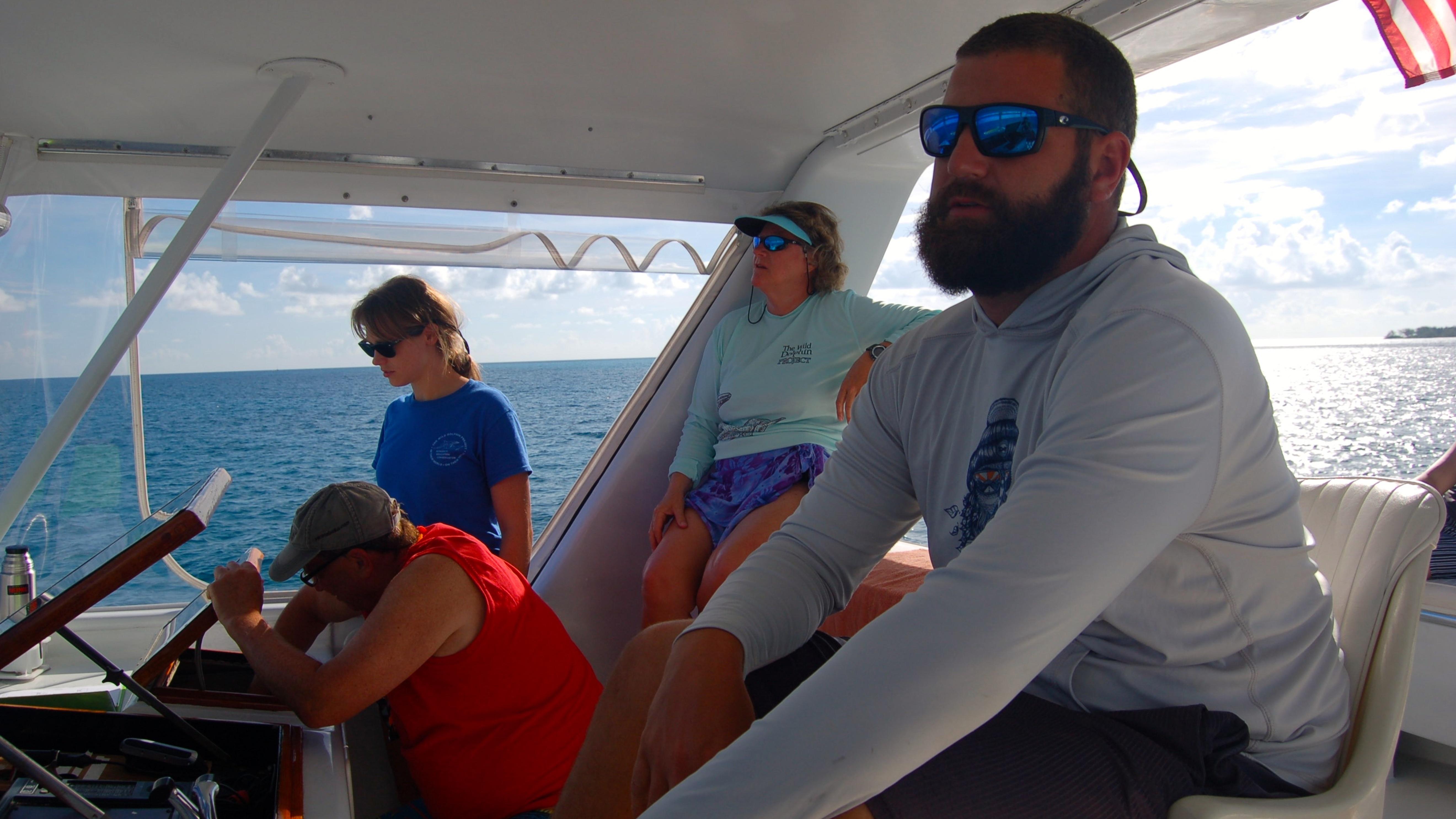 Researchers take turns conducting dolphin watches throughout the day. Dr. Denise Herzing joins Dr. Adam Pack & graduate student Sommer Kuhn while Capt. Brad Ruda drives the boat.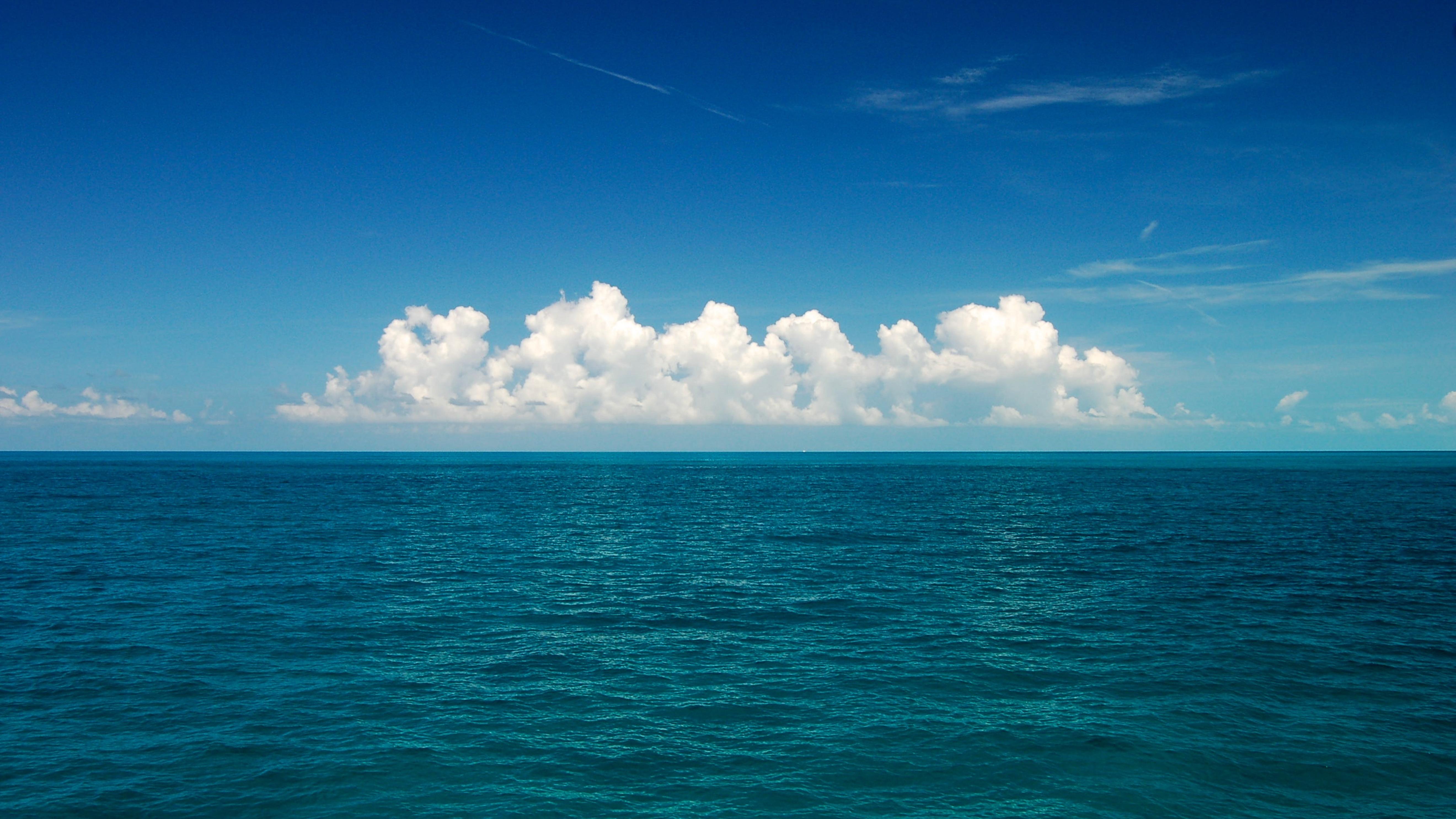 During dolphin watches team members scan the vast expanse of shallow, clear waters found on the Little or Great Bahama Bank for signs of dolphins.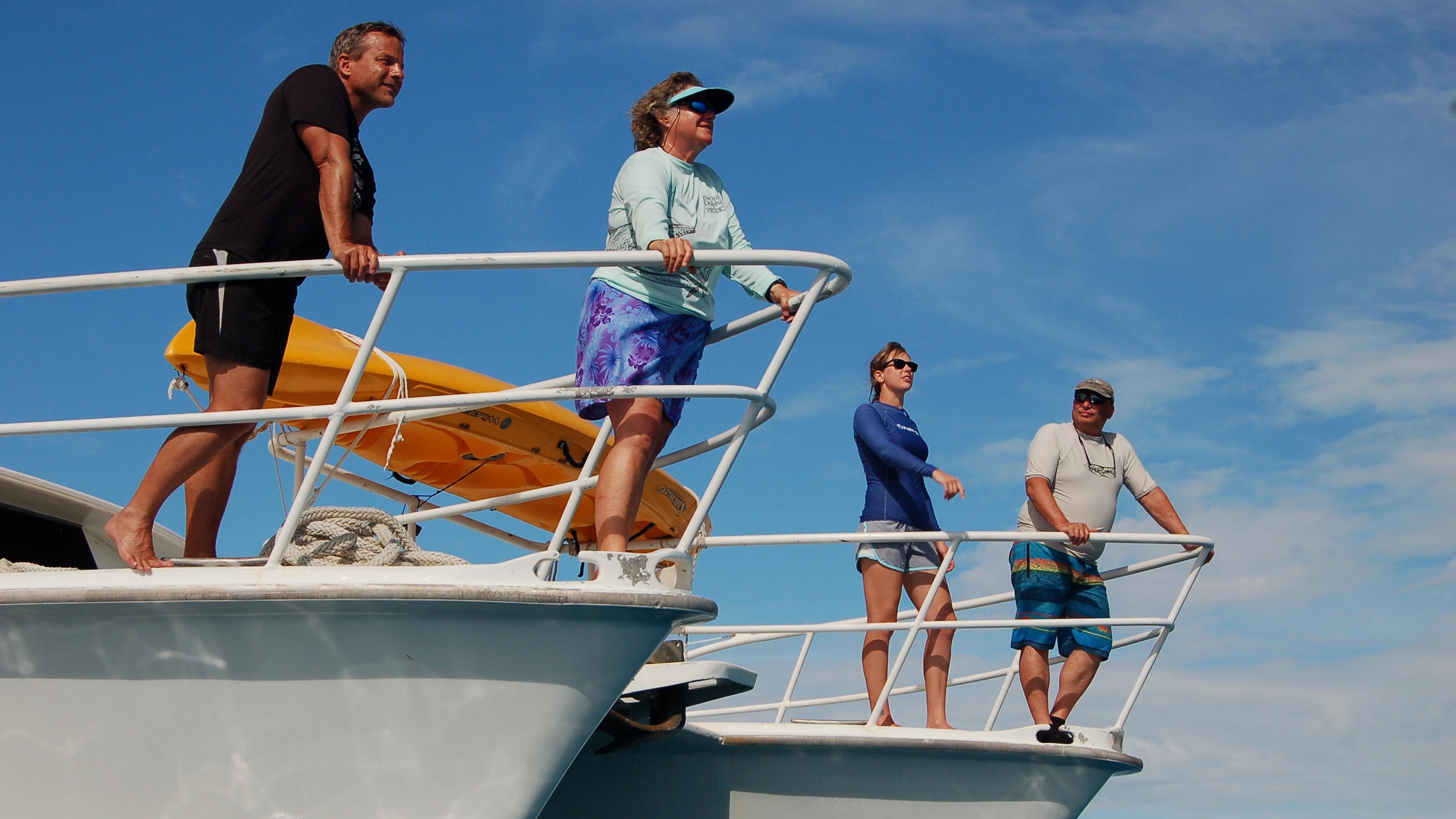 Once dolphins are spotted, the team heads towards the bow of the boat to count and photograph the animals.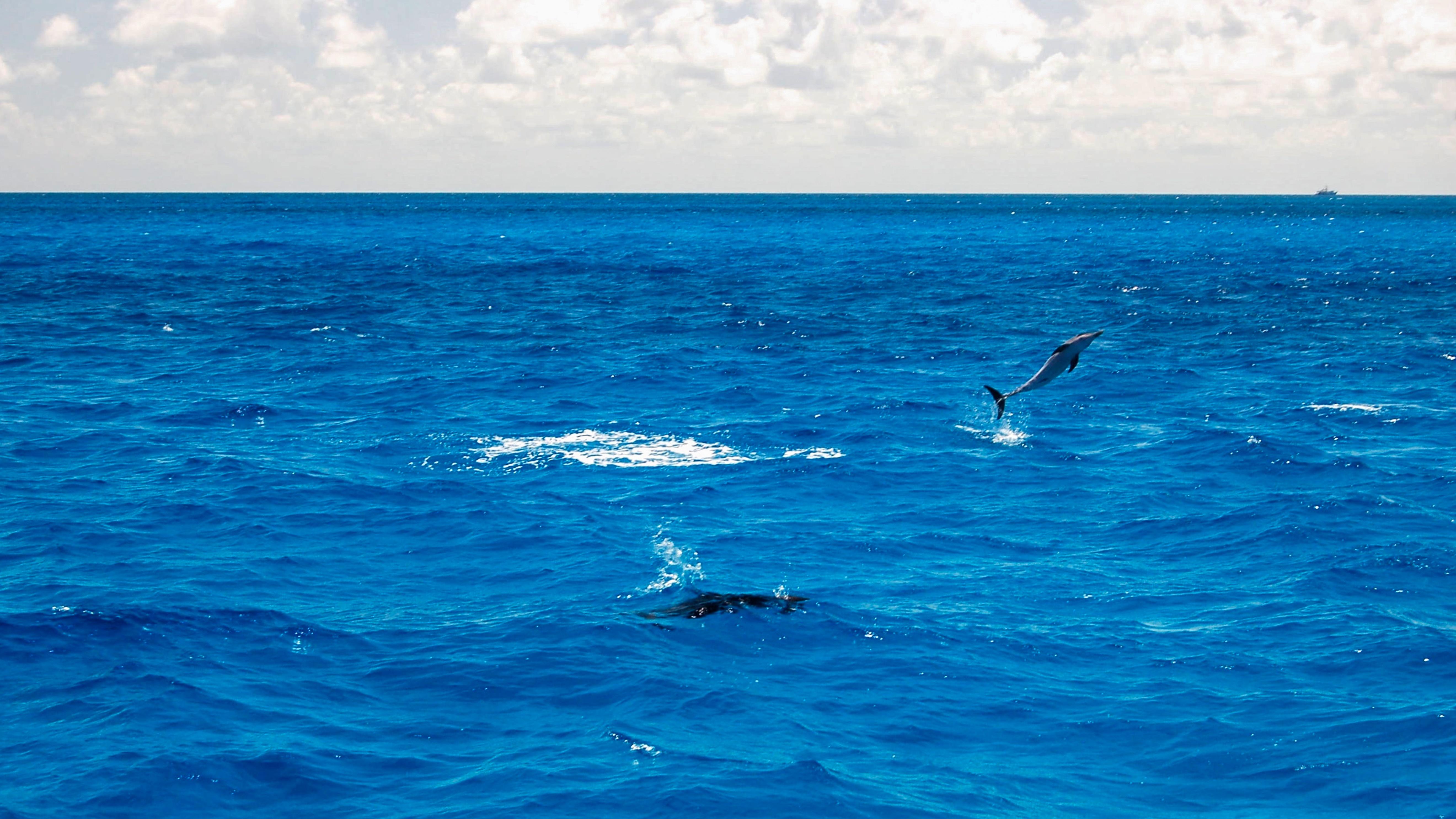 Dolphins! It's very exciting when animals are spotted after what can be hours of watches with no sign of the cetaceans.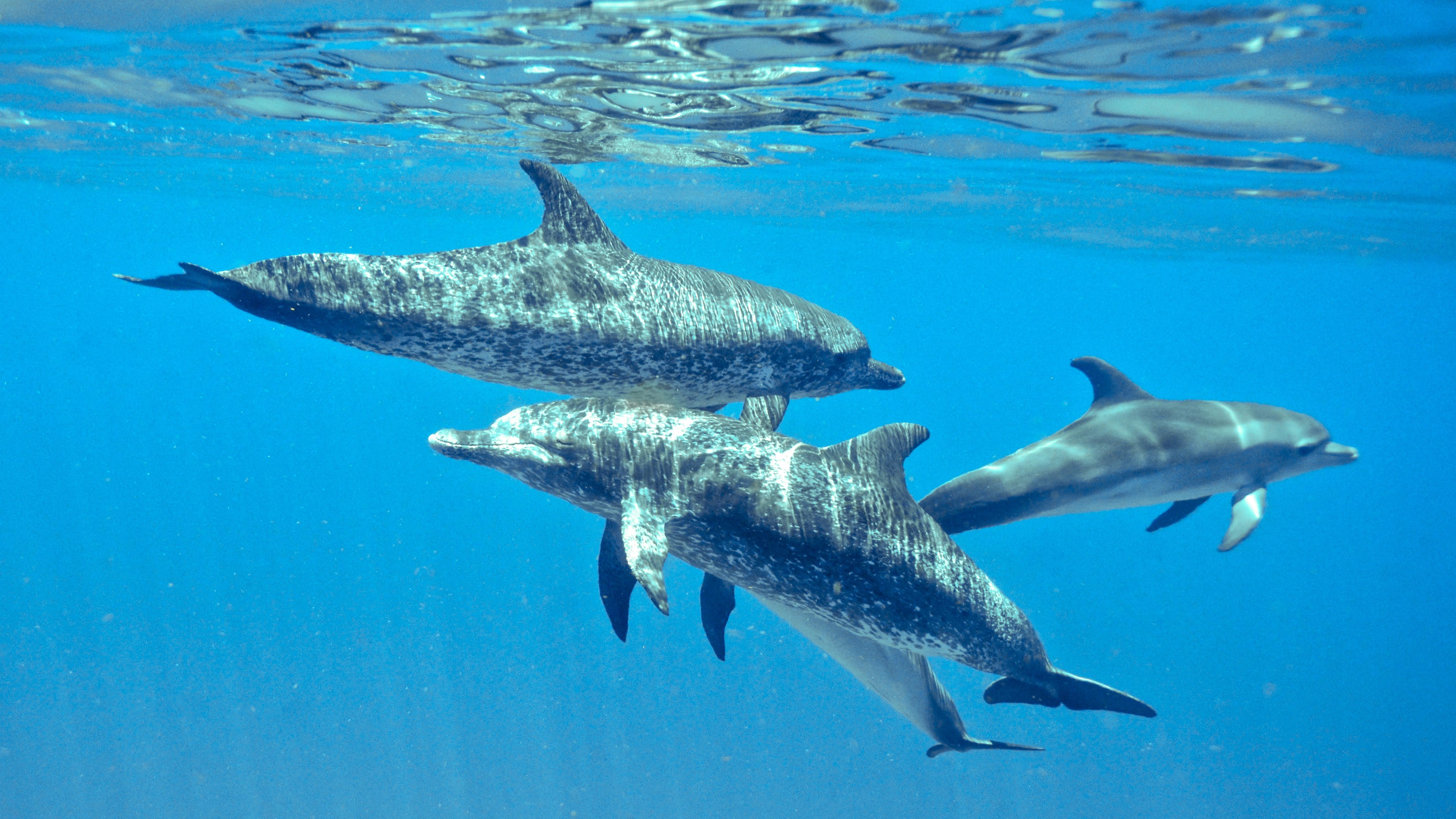 When the dolphins aren't in travel mode but hang out around the boat instead, the scientists enter the water for non-invasive, in-water observation.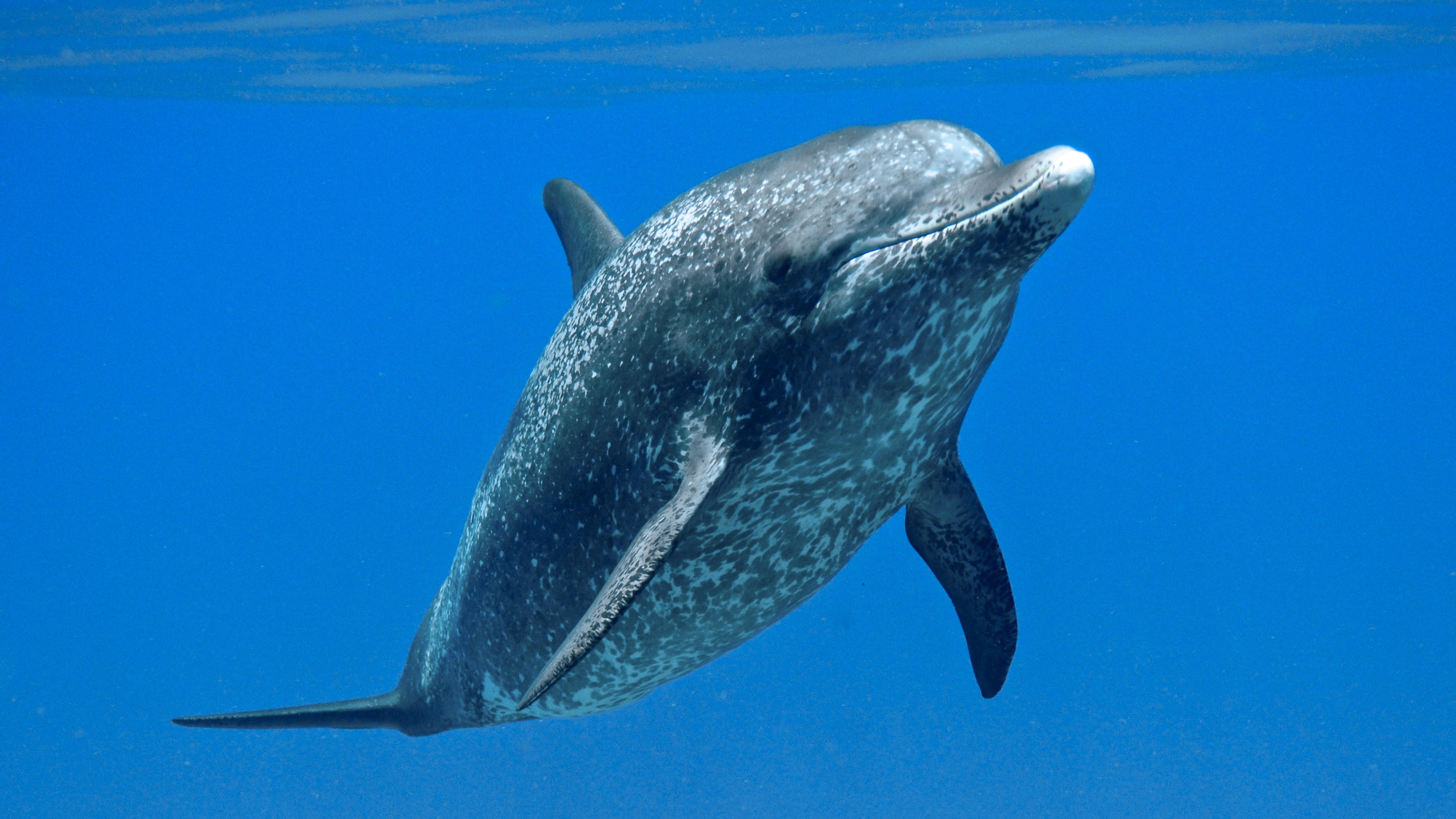 Dr. Denise Herzing studies wild Atlantic spotted dolphins in the Bahamas.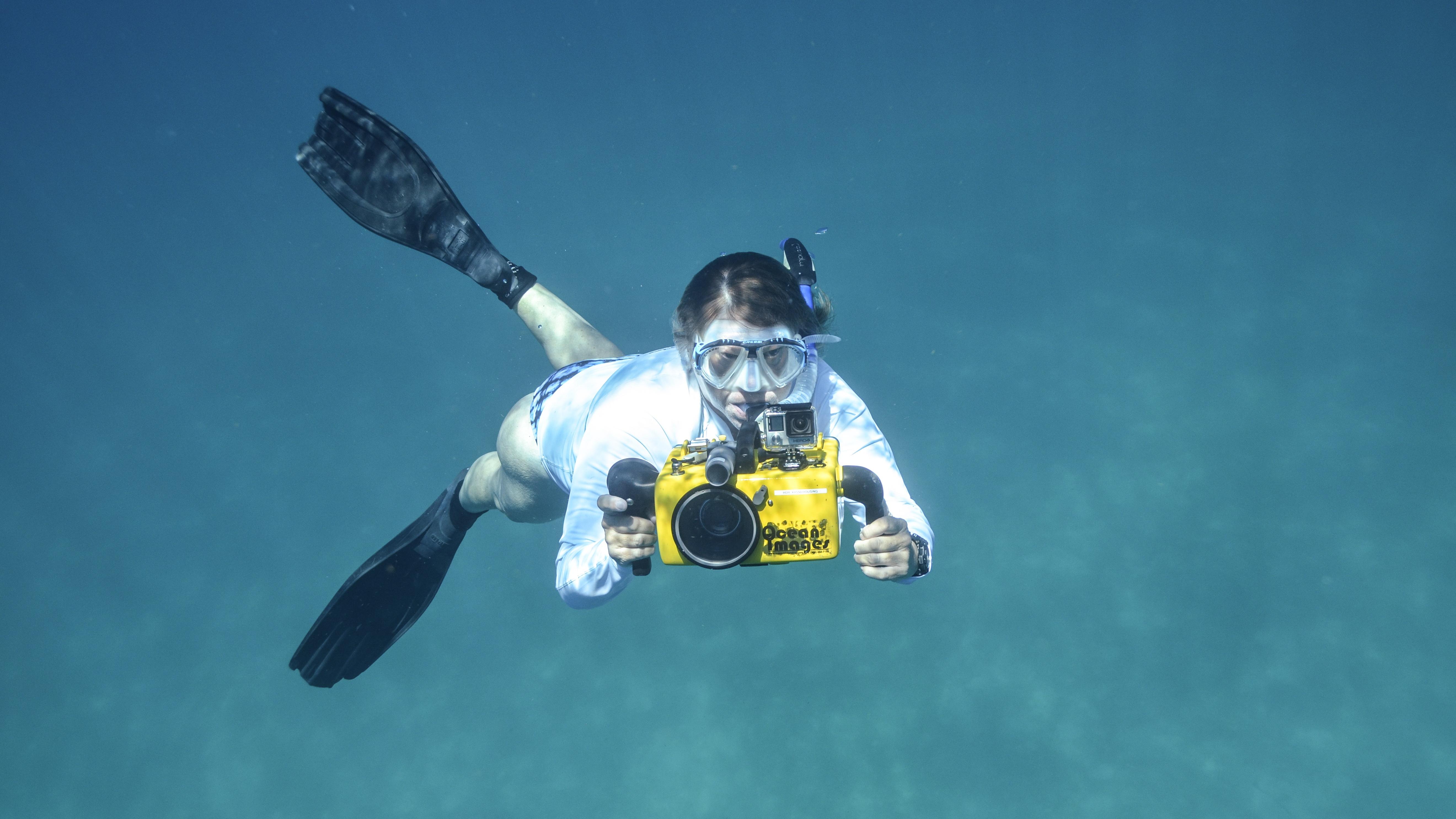 Dr. Denise Herzing records video and sound of the animals to observe their behaviors and research their communication.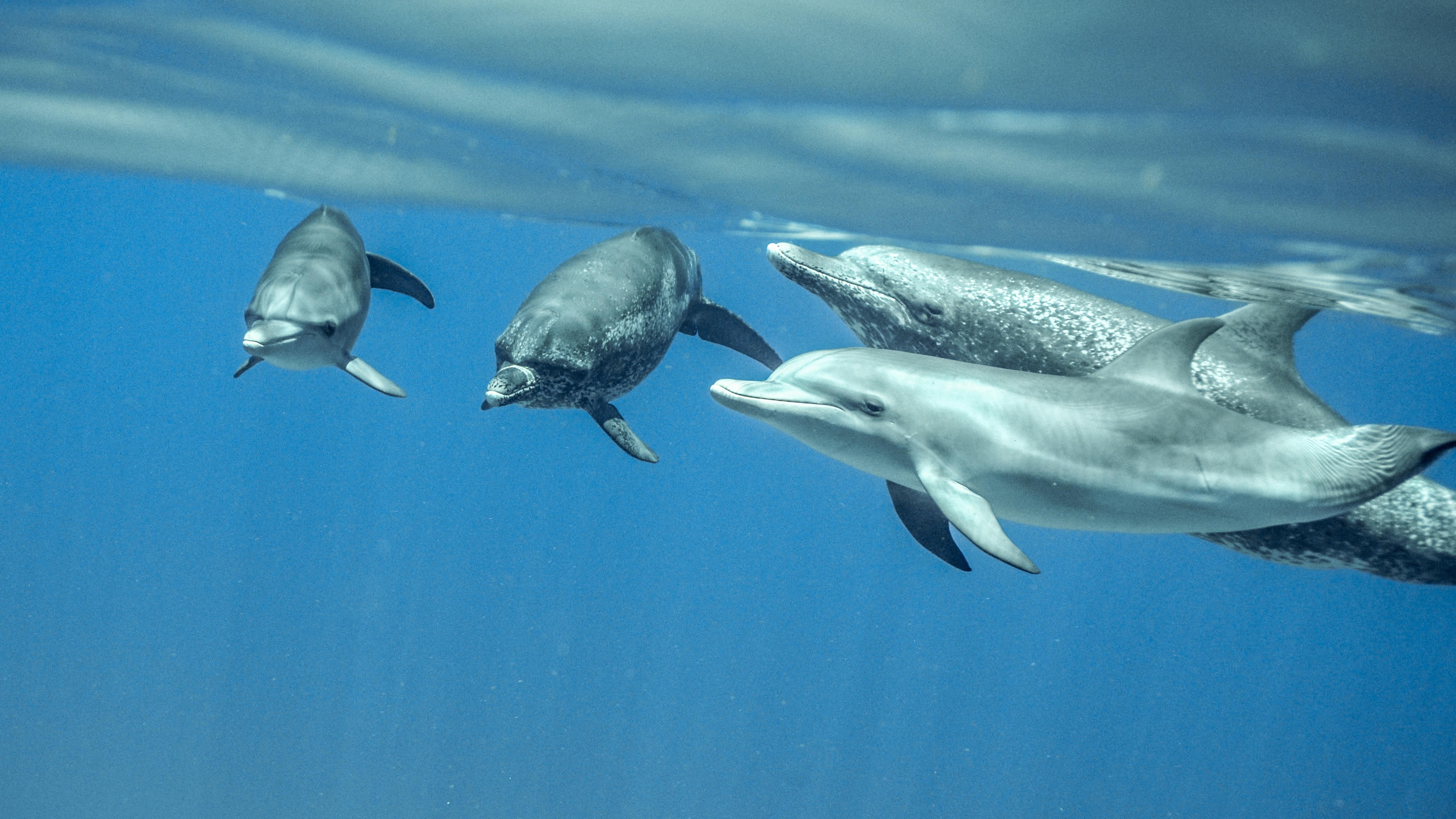 Atlantic spotted dolphin calves are born without spots. The spot pattern develops as the animals mature.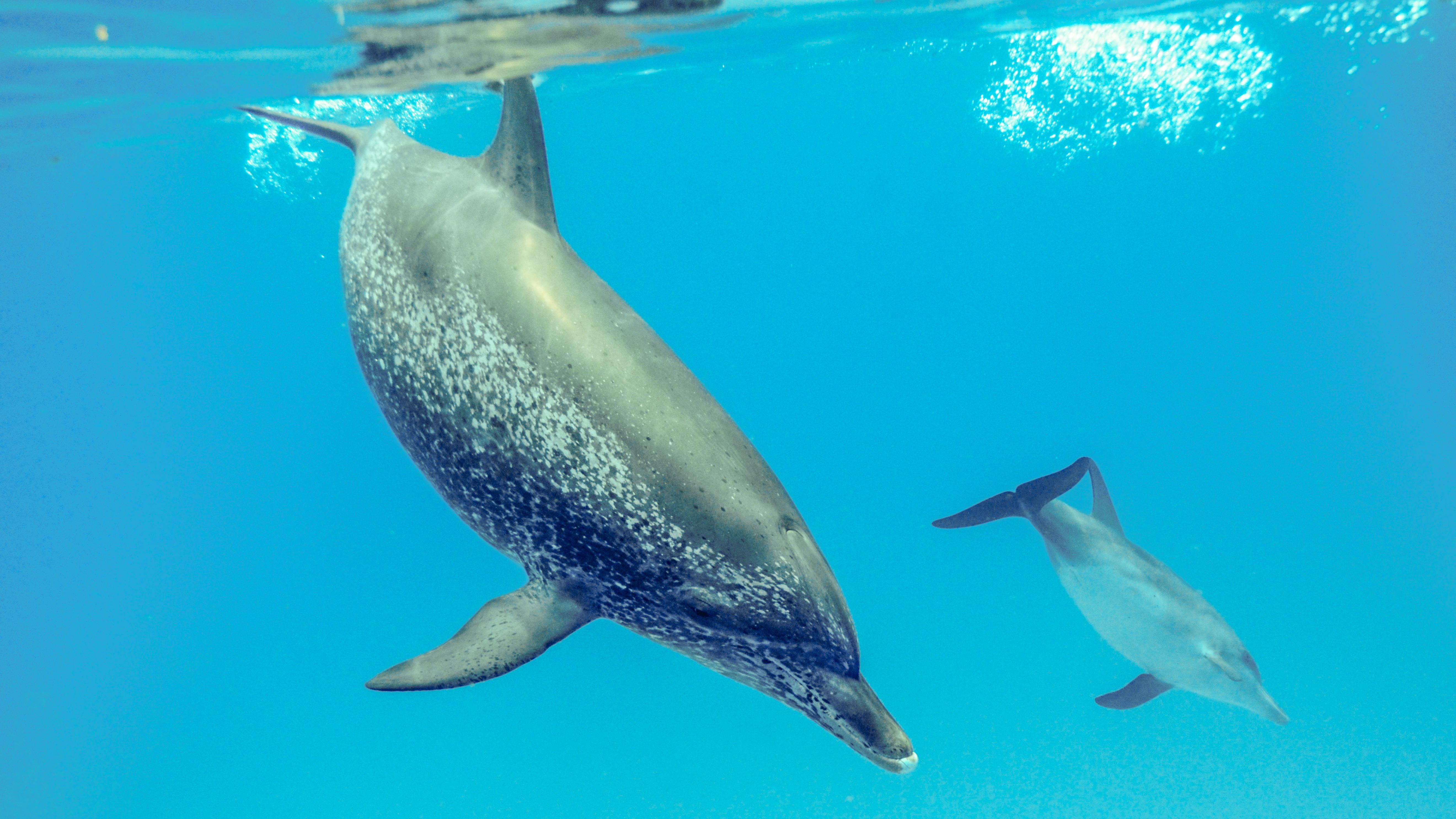 Older dolphins often help with "babysitting" other dolphin's calves.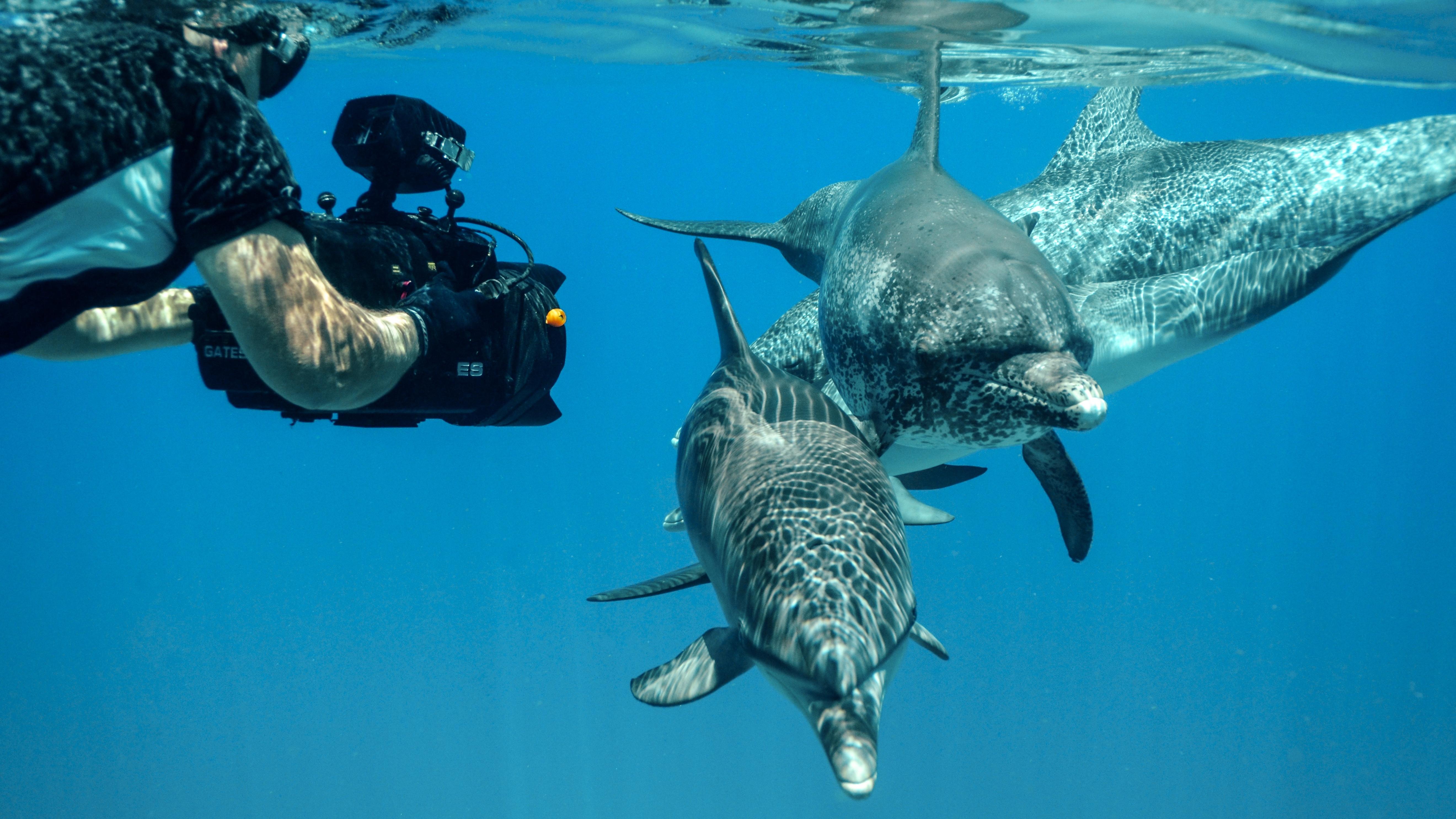 Changing Seas cameraman Sean Hickey filming the action.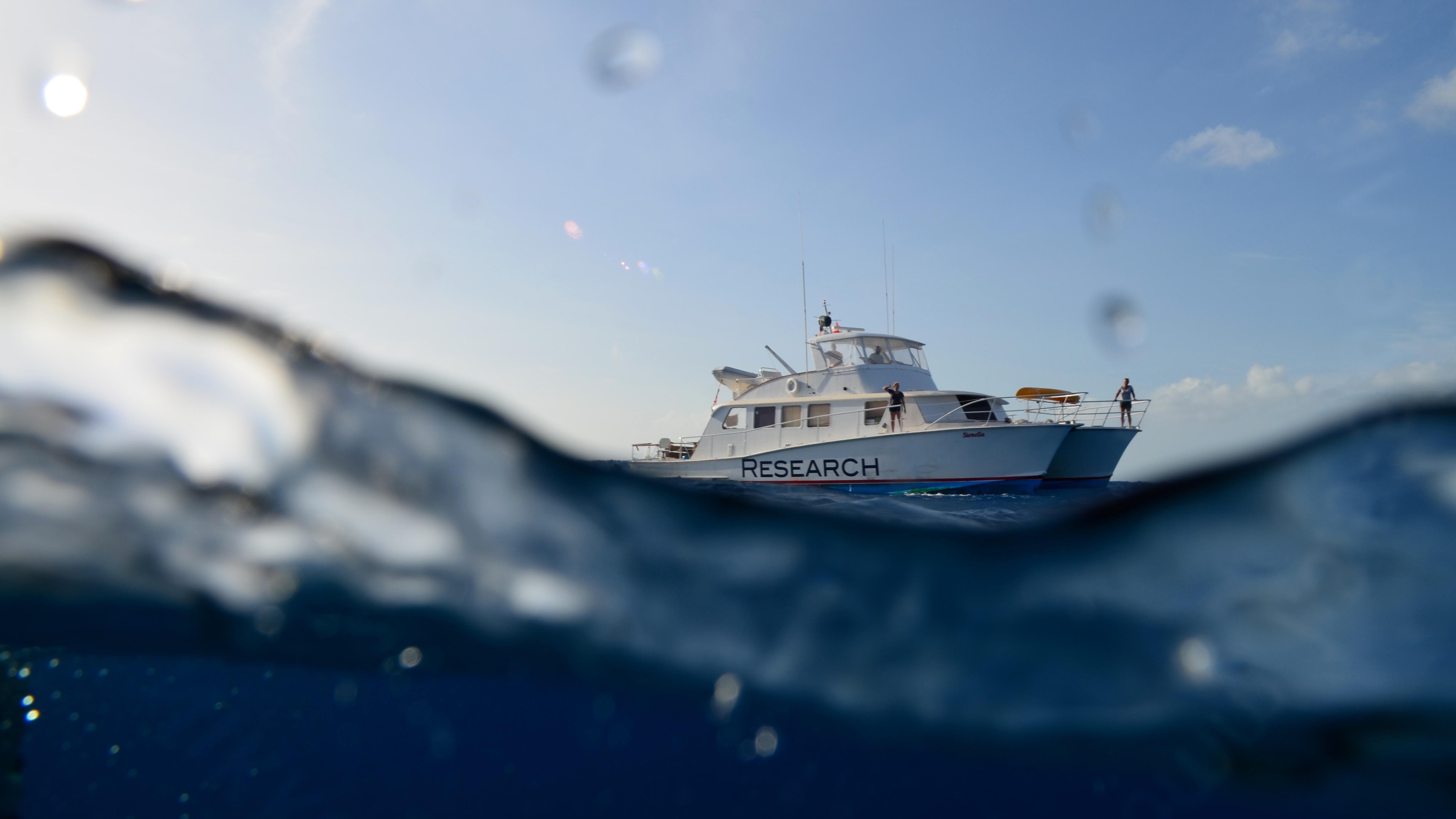 The crew keeps an eye on the snorkelers to make sure they don't drift too far from the boat.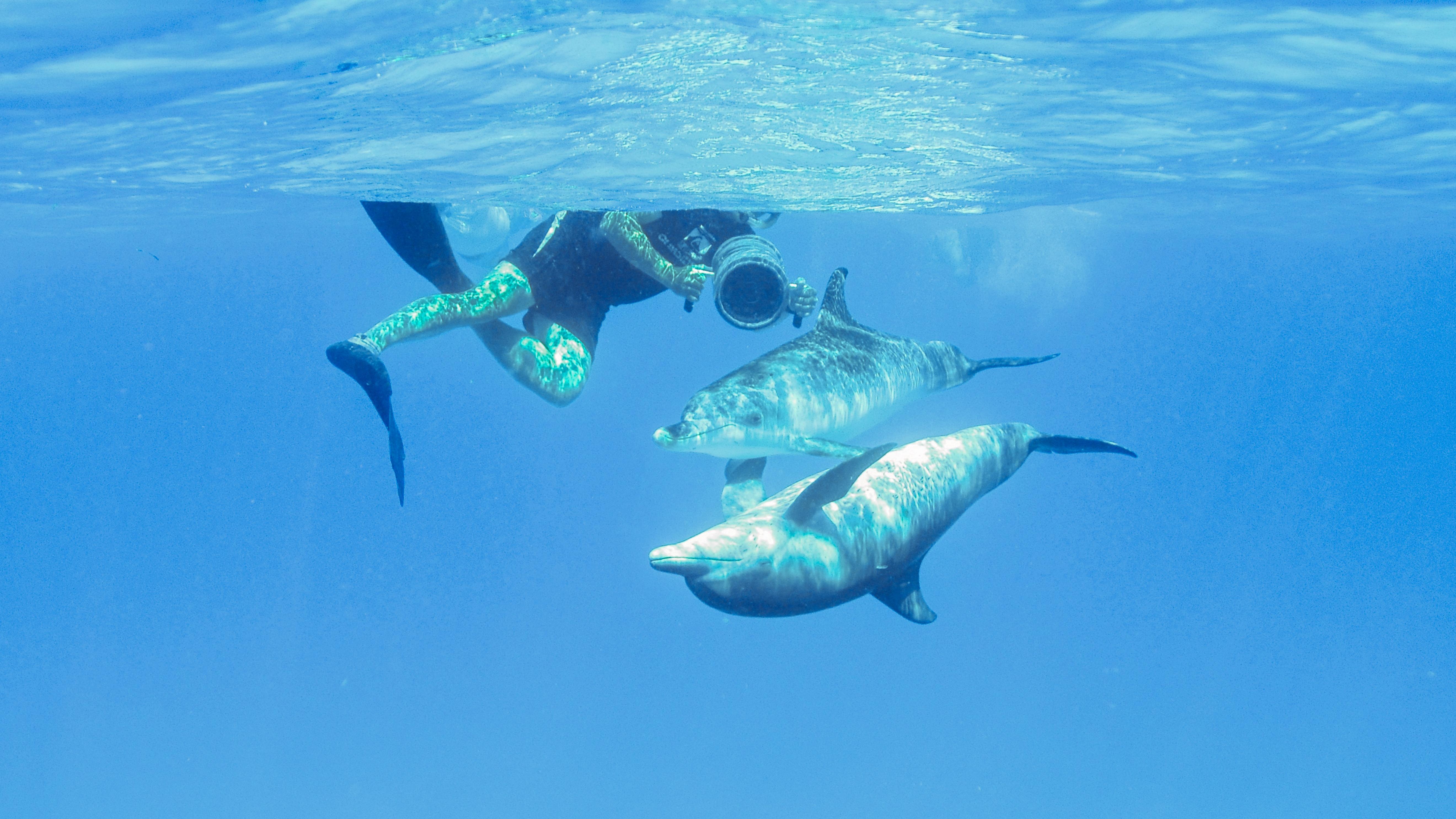 Dr. Matthias Hoffmann-Kuhnt developed a high frequency video & audio recorder that can pinpoint which dolphin vocalized in a group setting.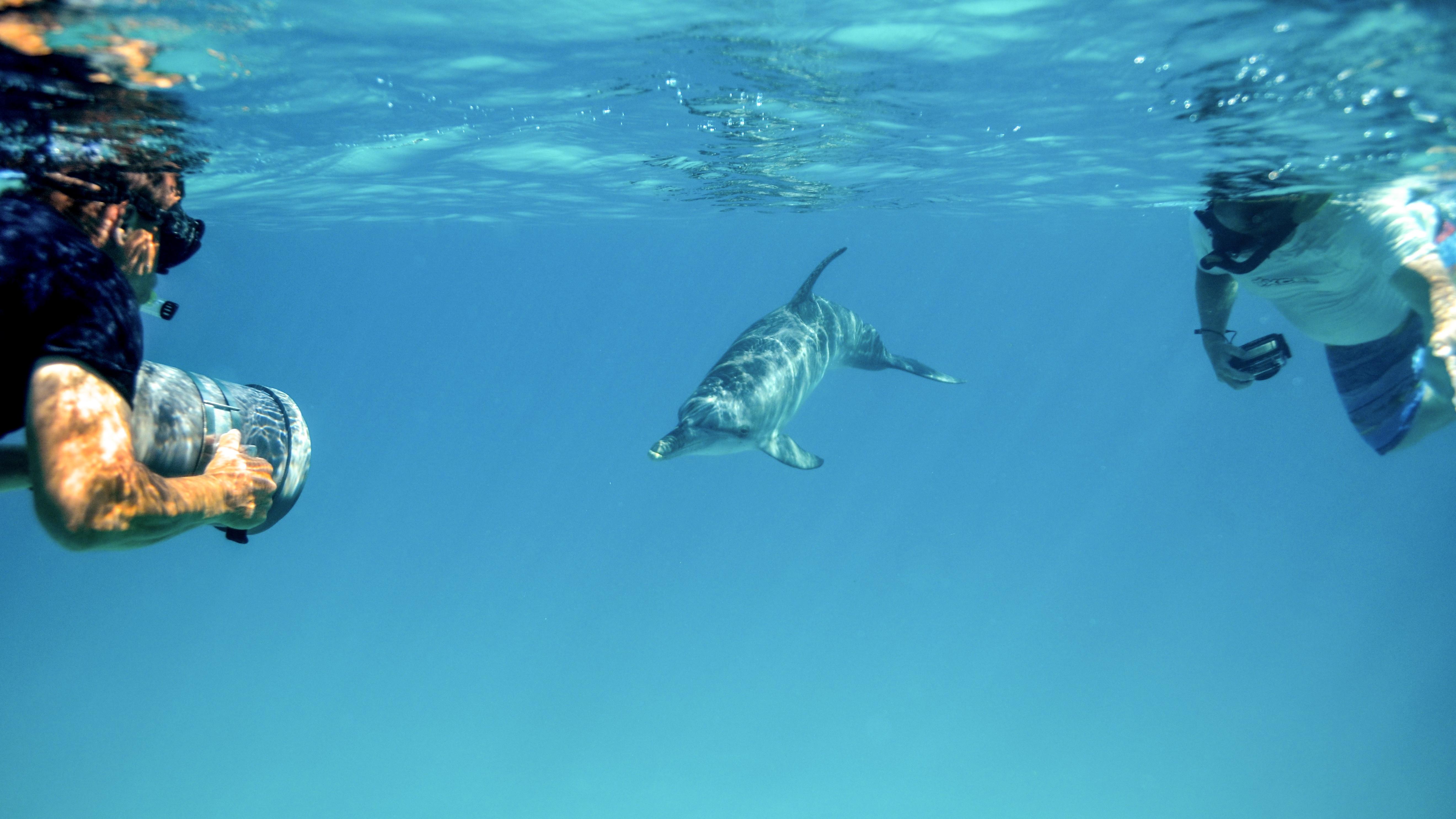 Dr. Matthias Hoffmann-Kuhnt (left) uses the "Acoustic Source Position Overlay Device" while Dr. Adam Pack looks on.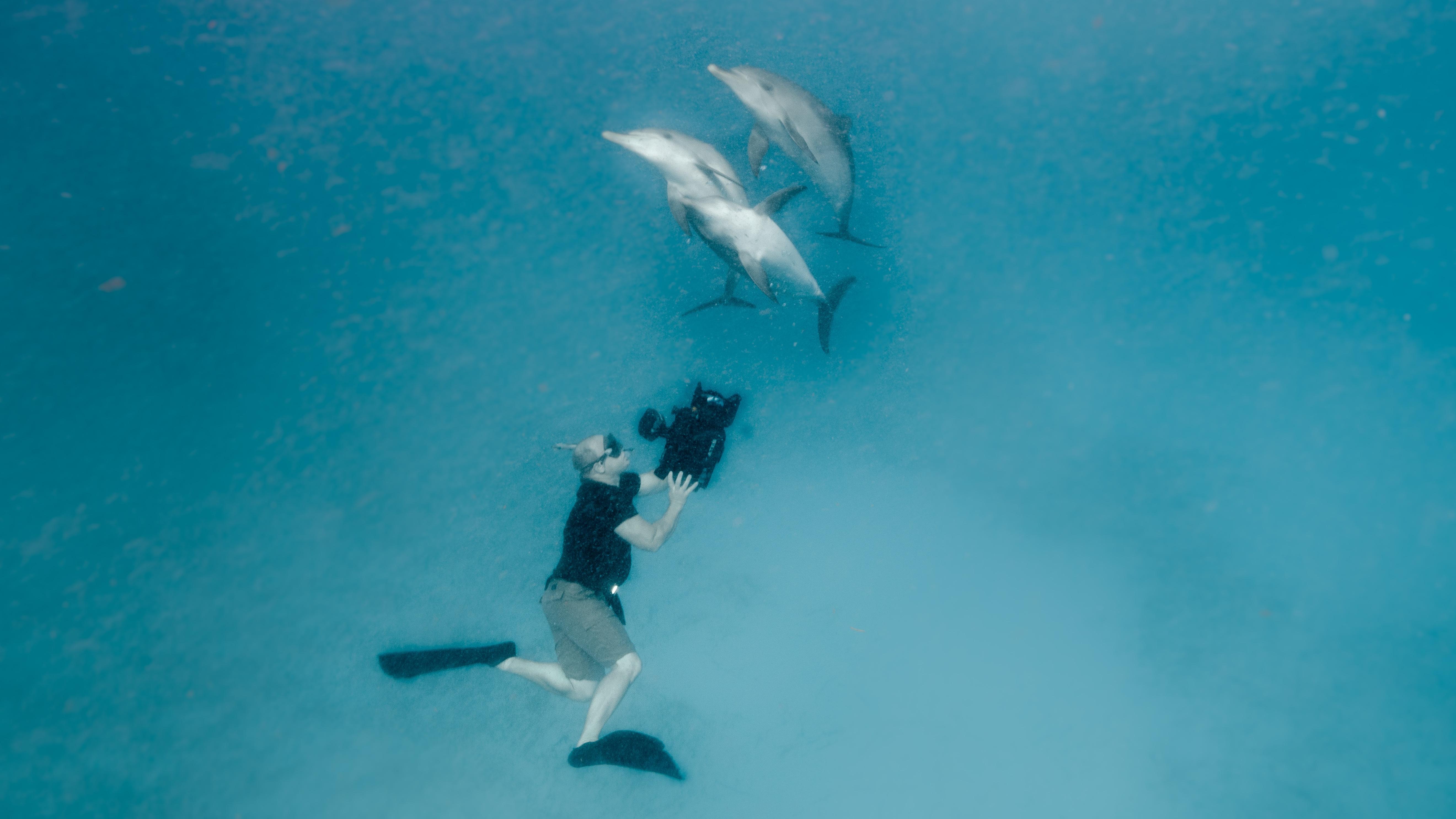 Changing Seas cameraman Sean Hickey films a group of dolphins.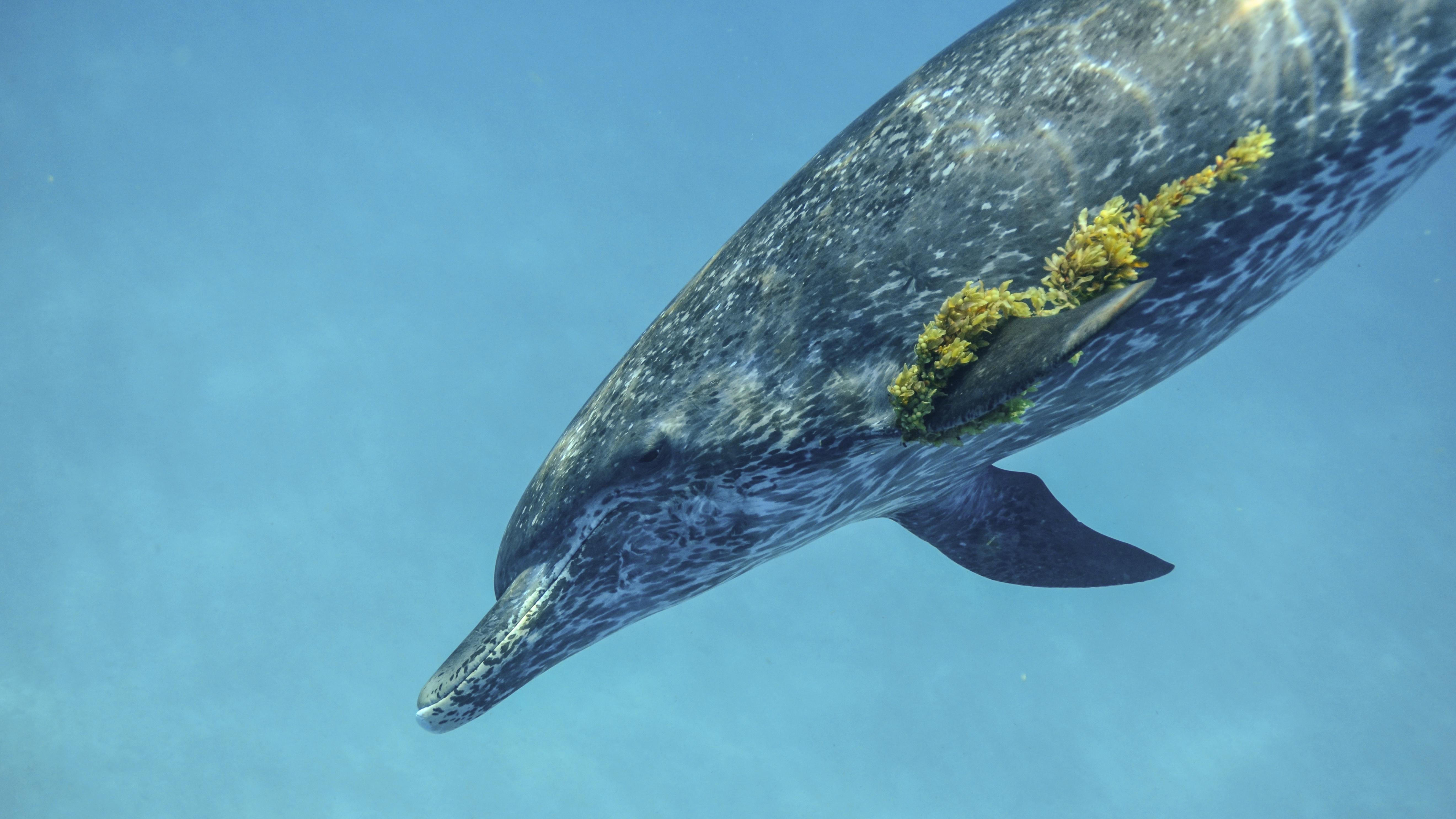 The dolphins enjoy playing with natural toys such as sargassum, which they toss to each other with their rostrums, dorsal fins, and tail flukes.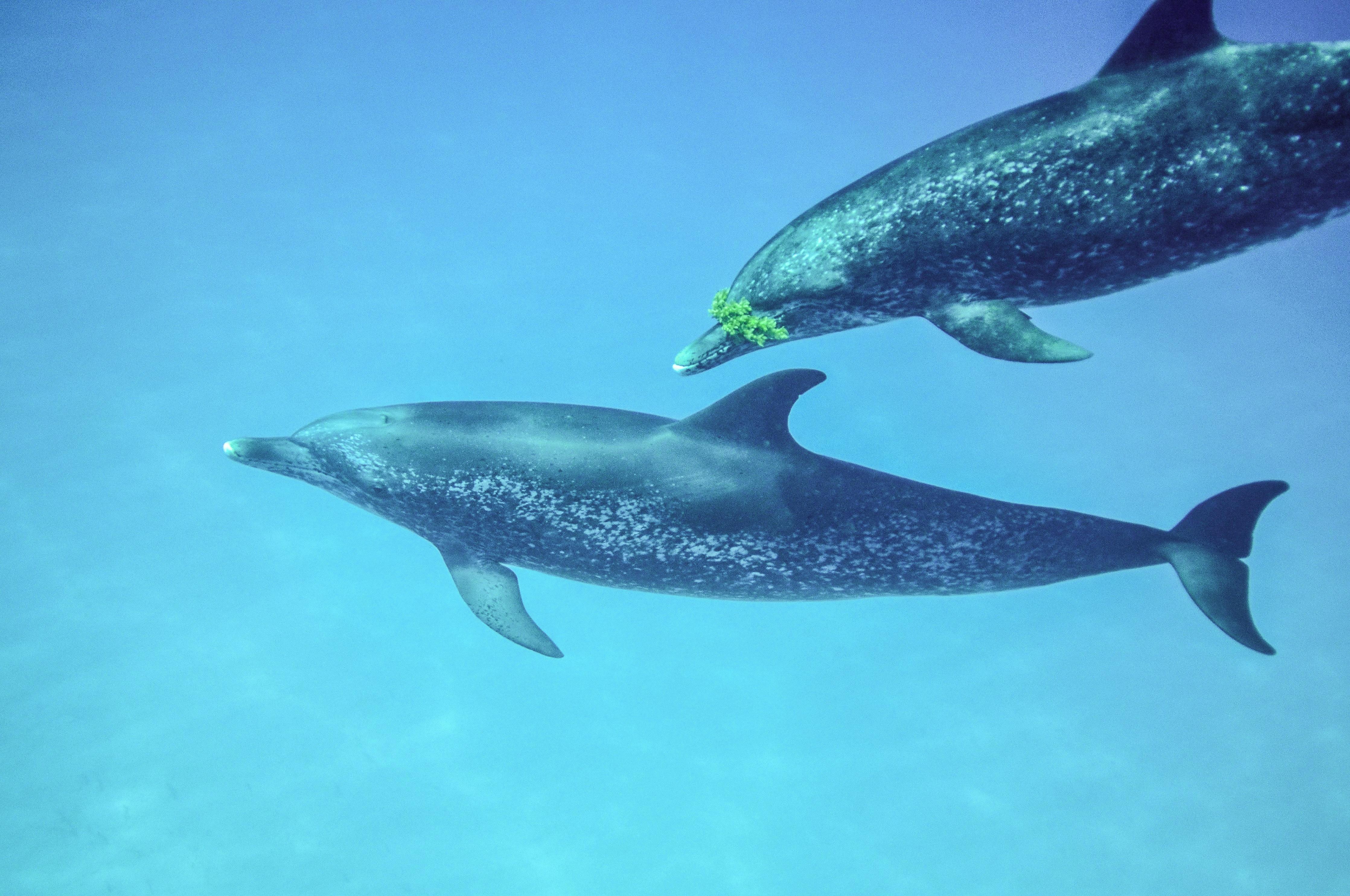 Sometimes the dolphins allow humans to participate in play time.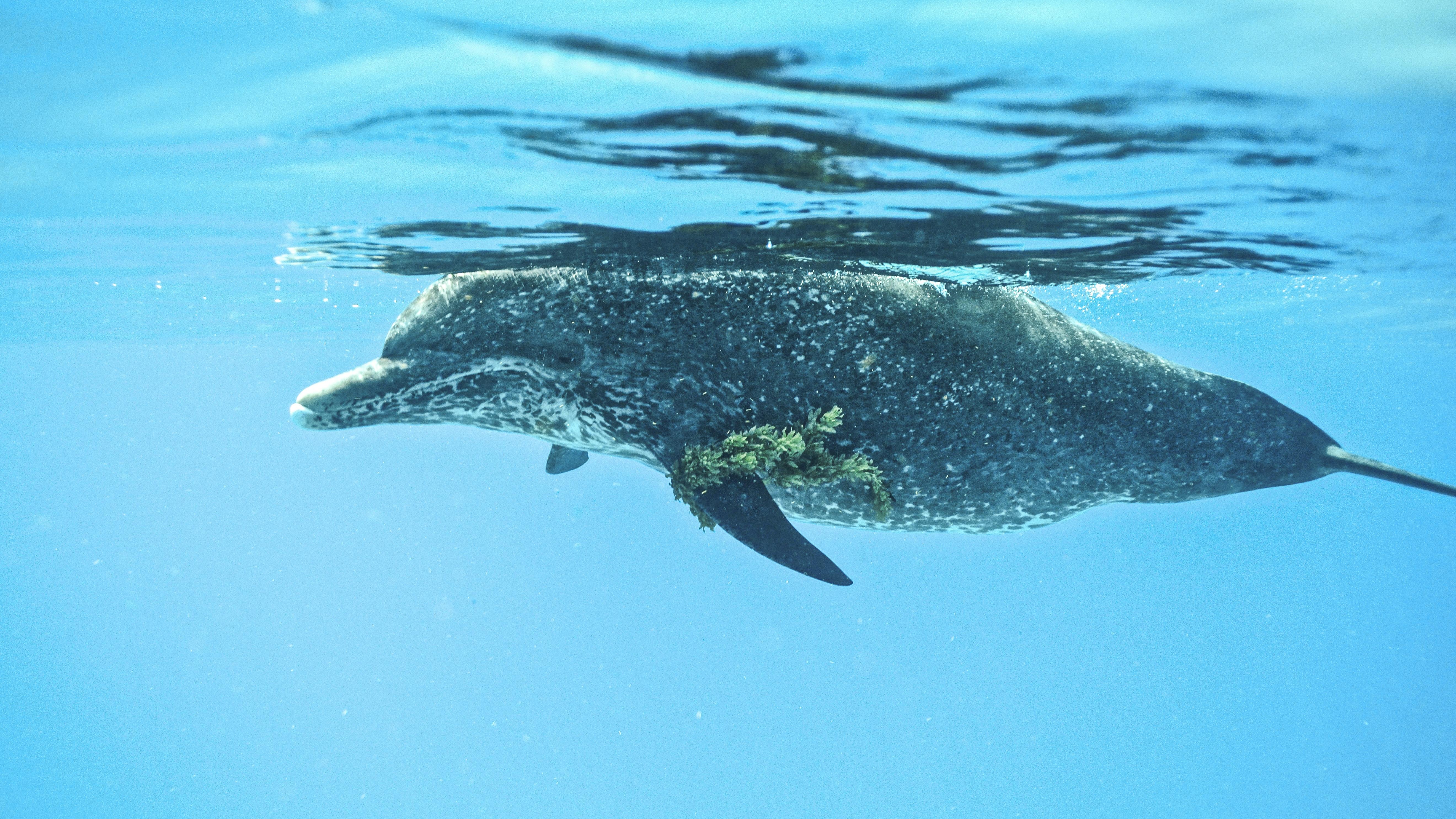 A dolphin plays with sargassum.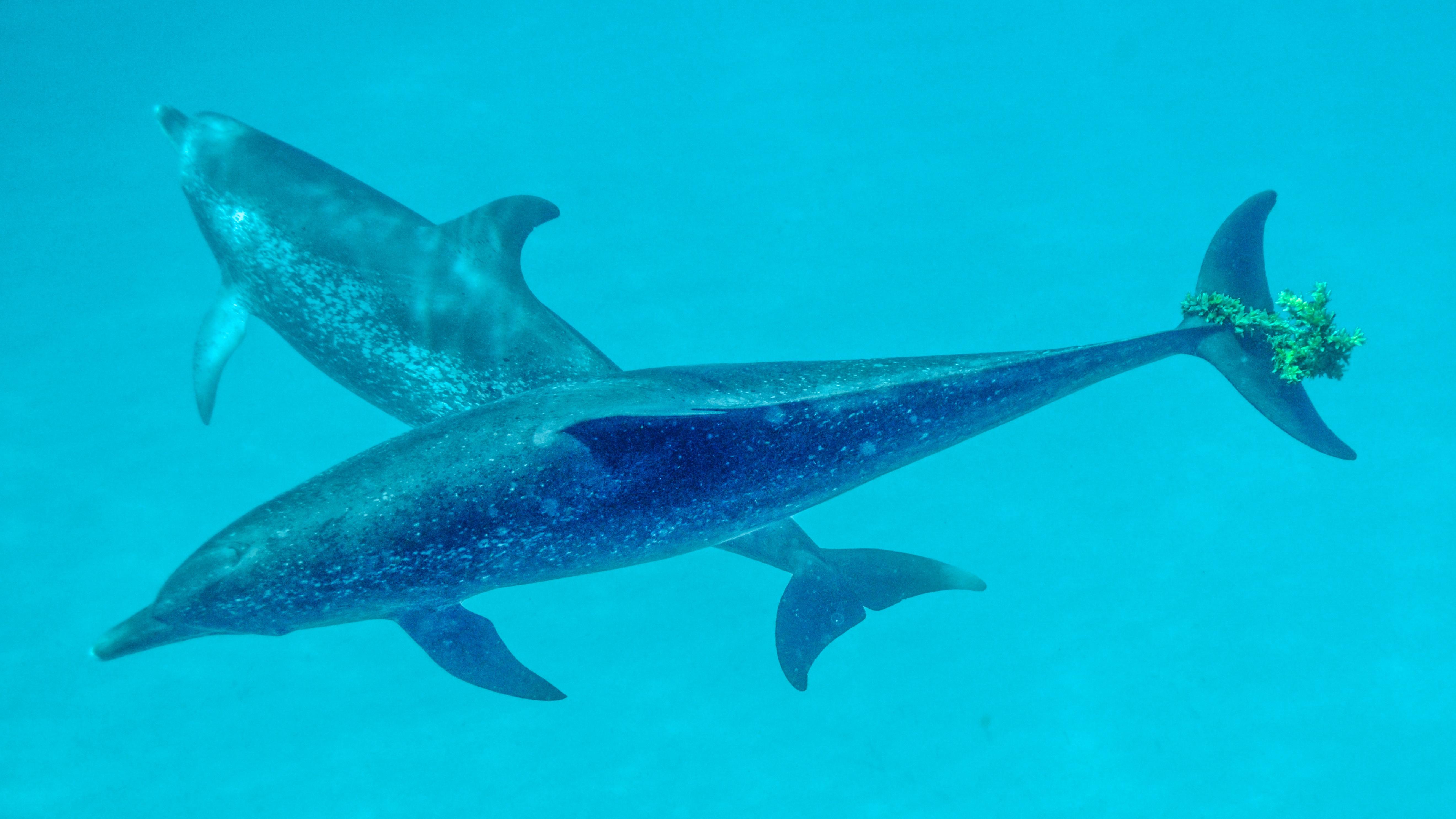 Catch! The animals are amazingly agile when playing with sargassum.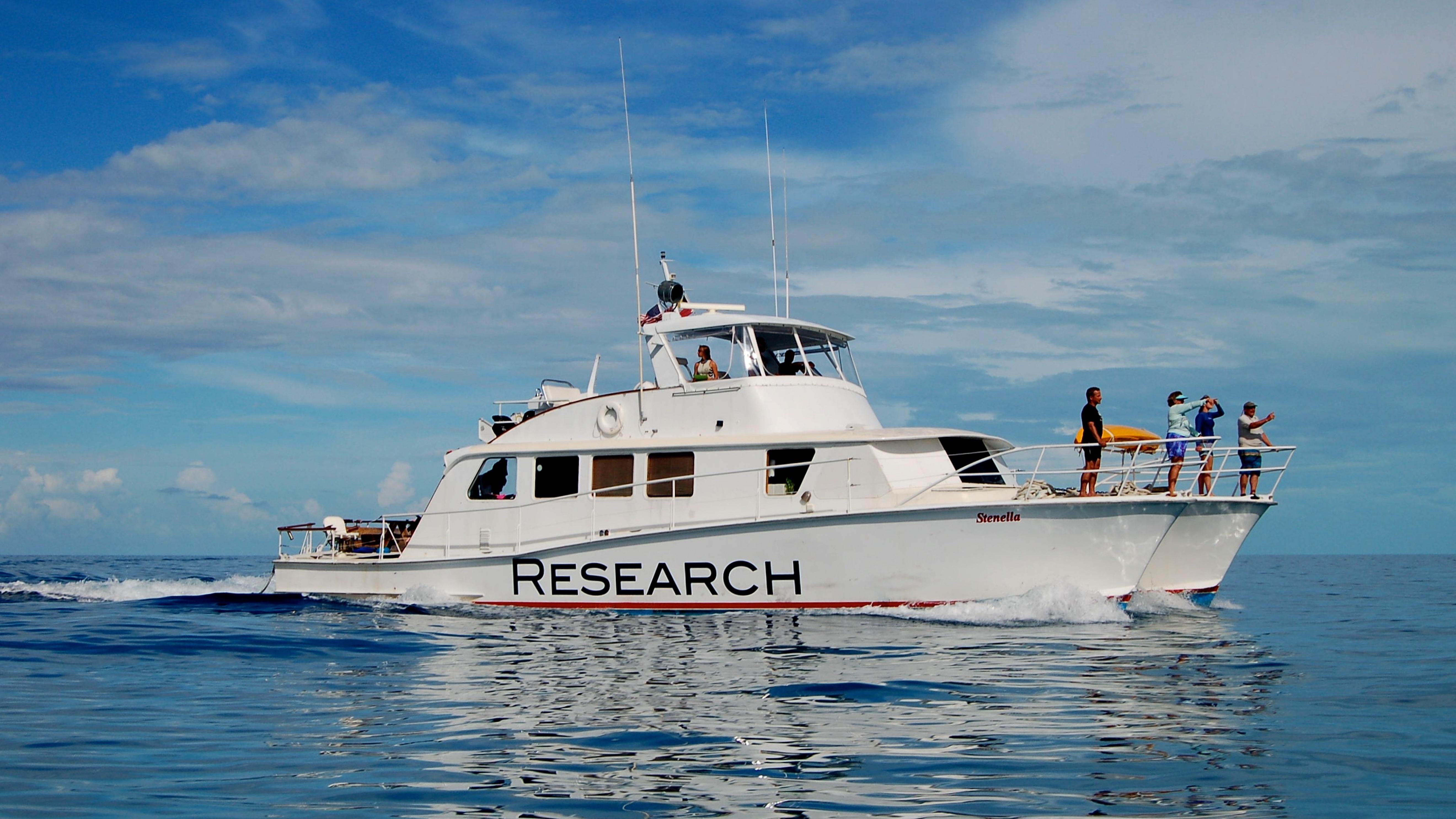 Researchers spot dolphins from the bow of the R/V Stenella.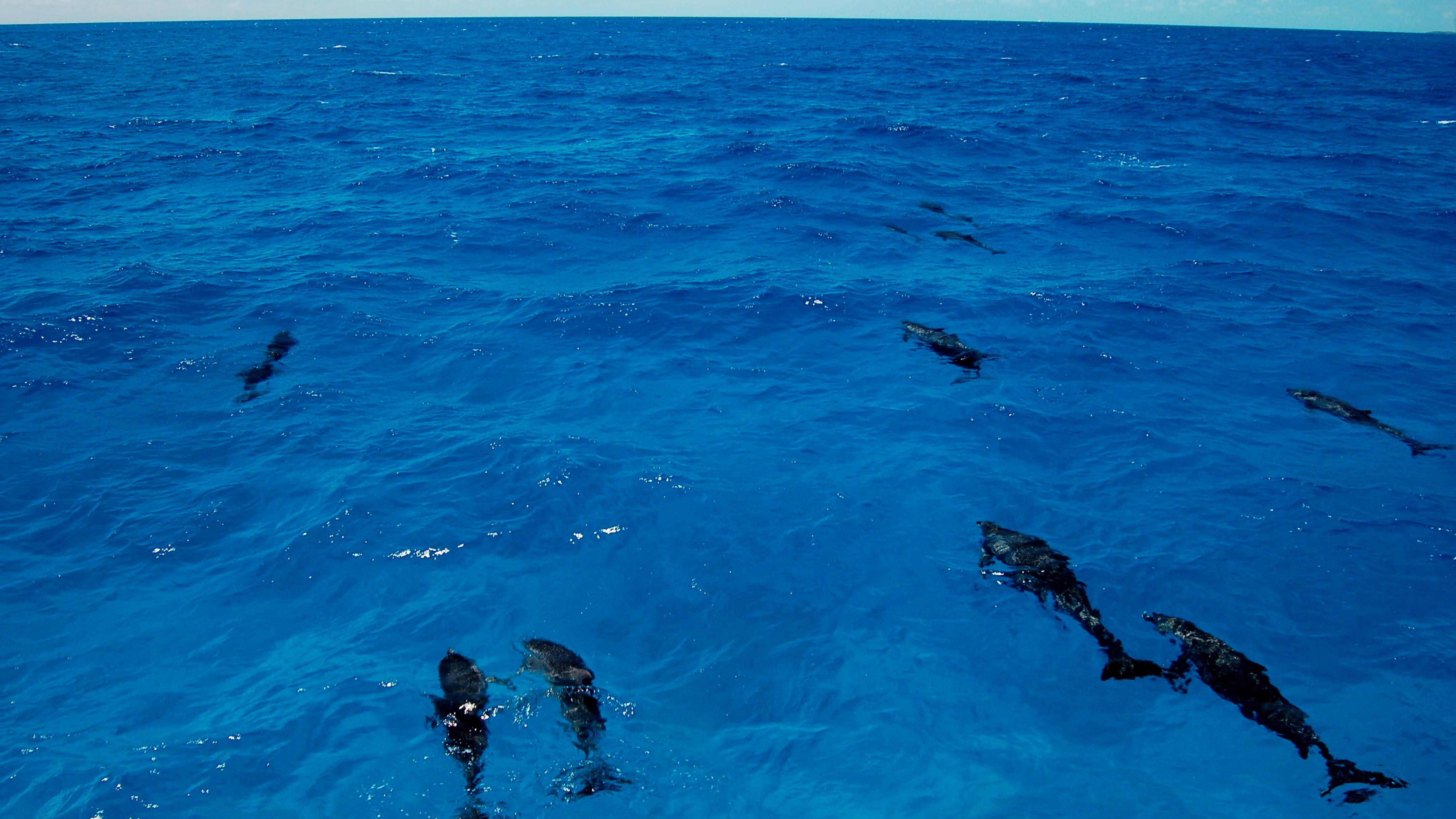 A group of dolphins travels in front of the boat.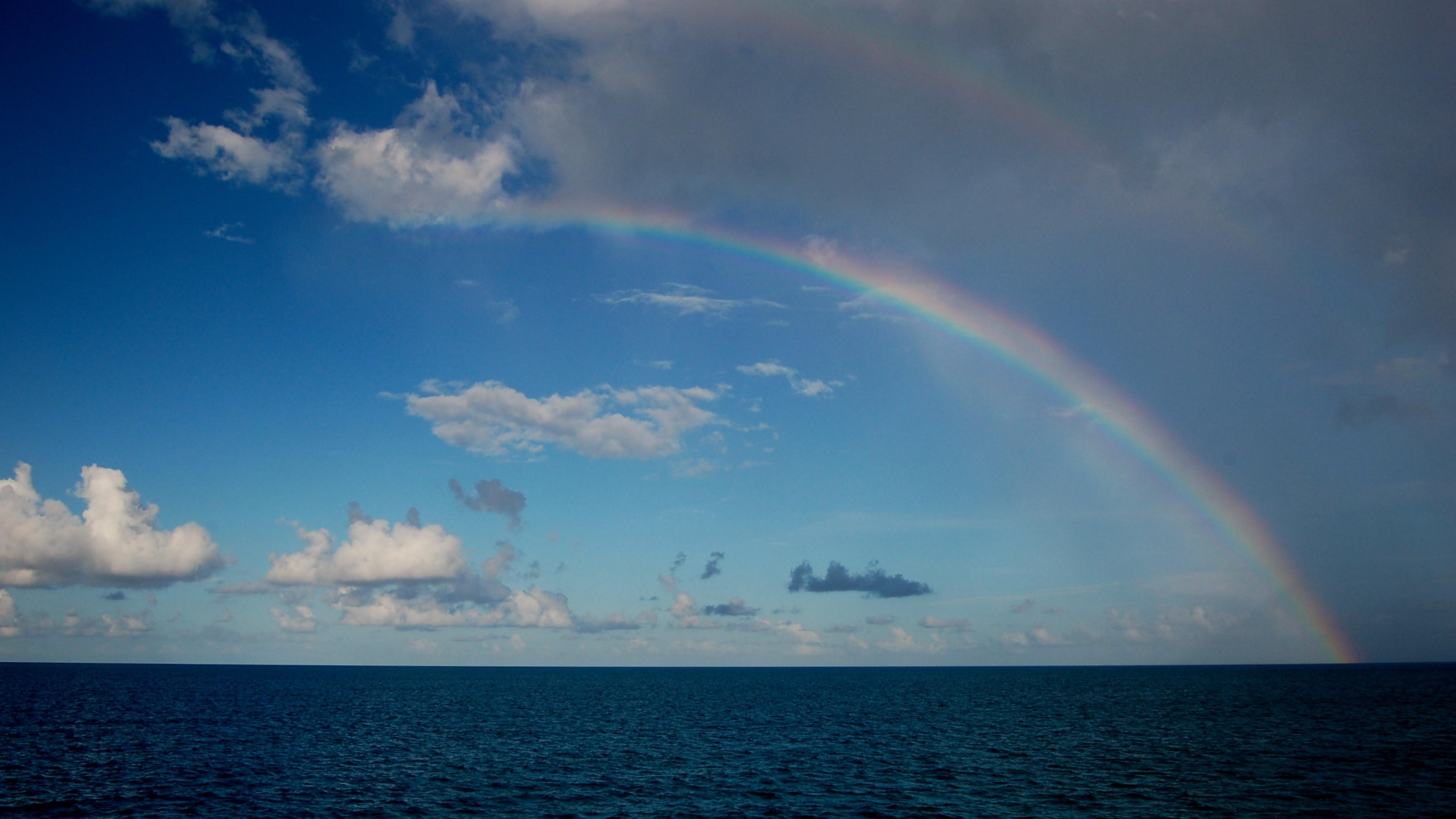 A beautiful day at sea in the Bahamas.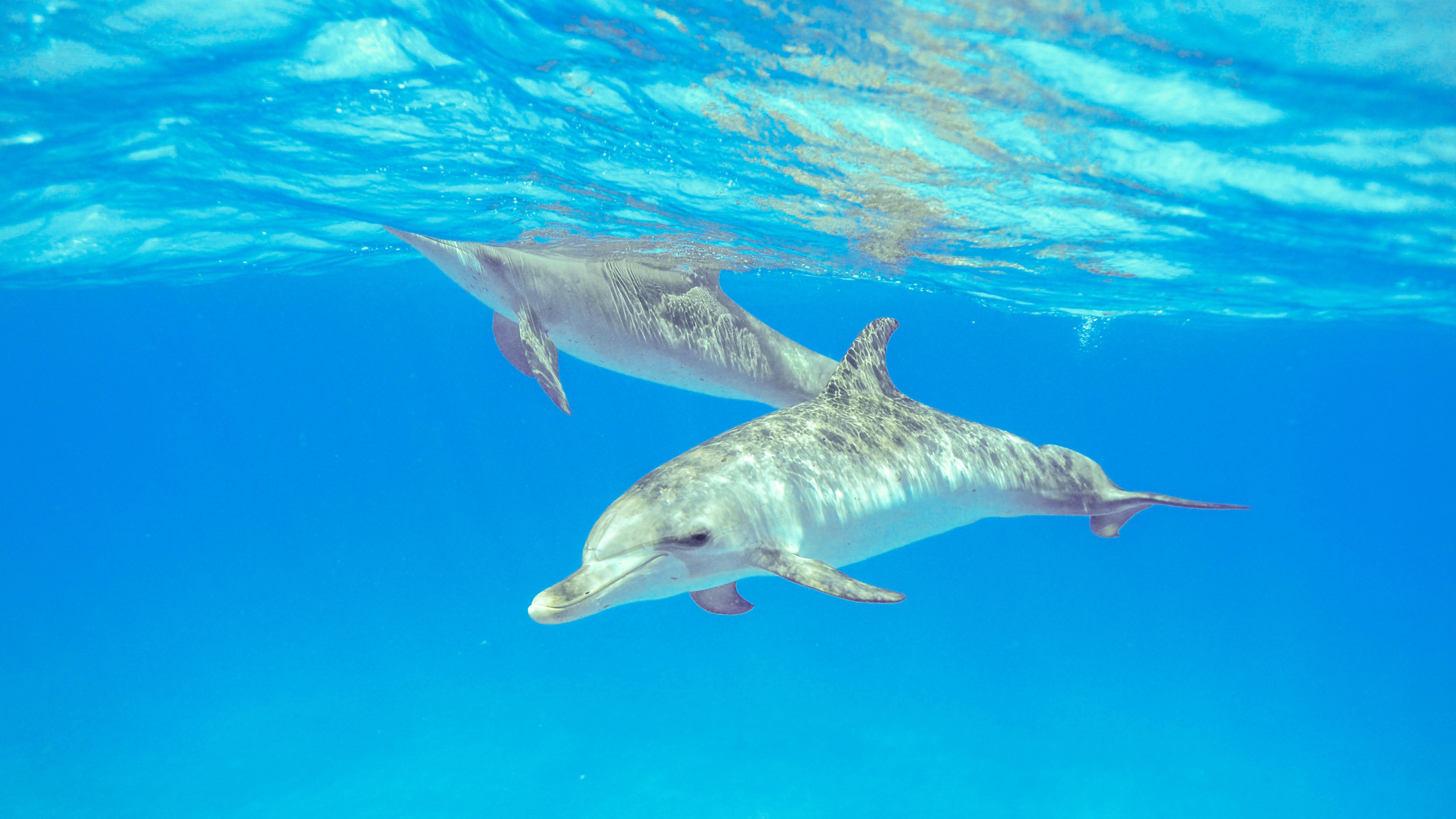 Dolphins are highly intelligent, curious animals.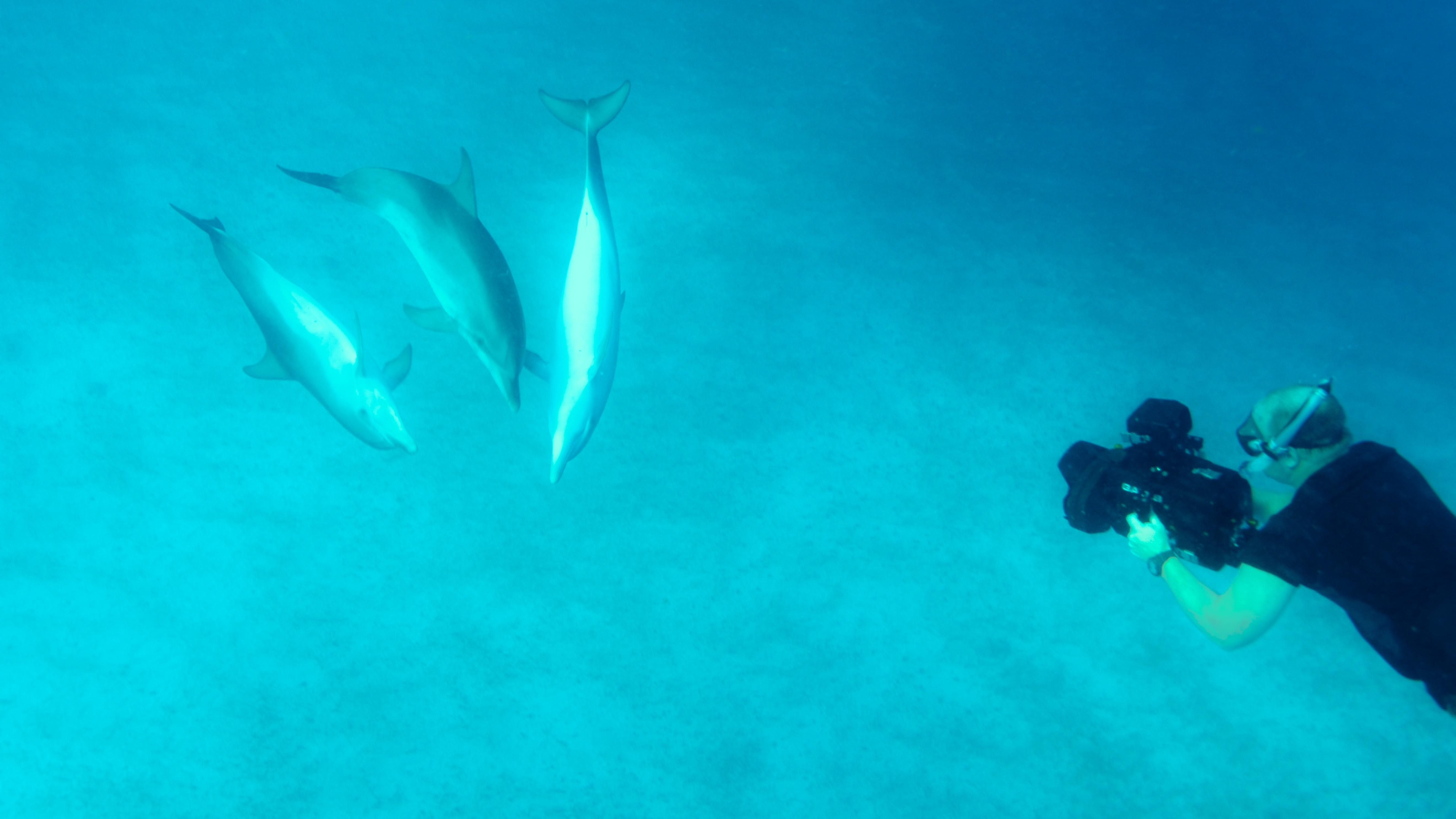 Changing Seas cameraman Sean Hickey films a group of dolphins.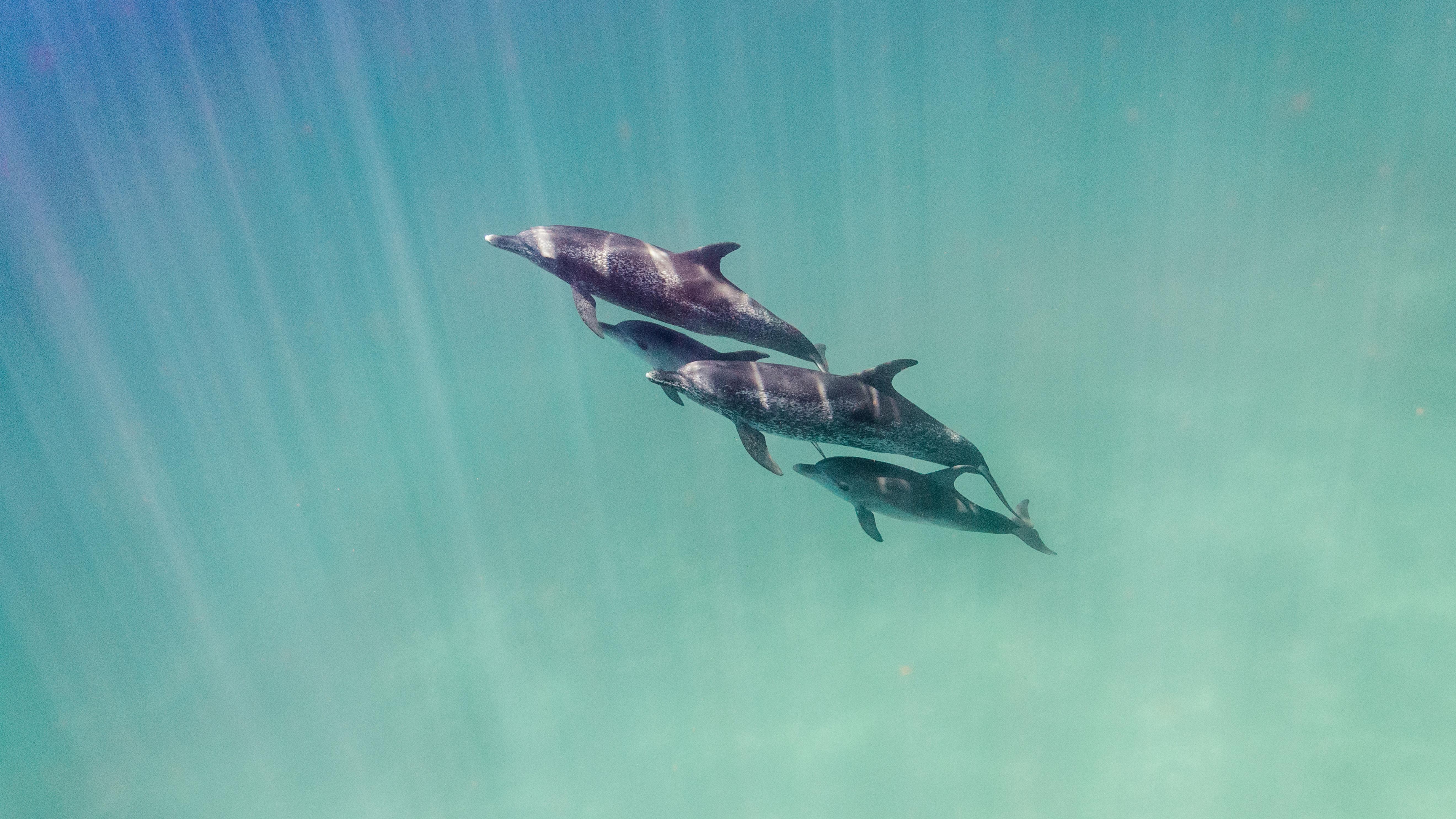 There are very few areas in the world where humans can observe wild dolphins underwater, making the shallow waters of the Bahamas a very special place.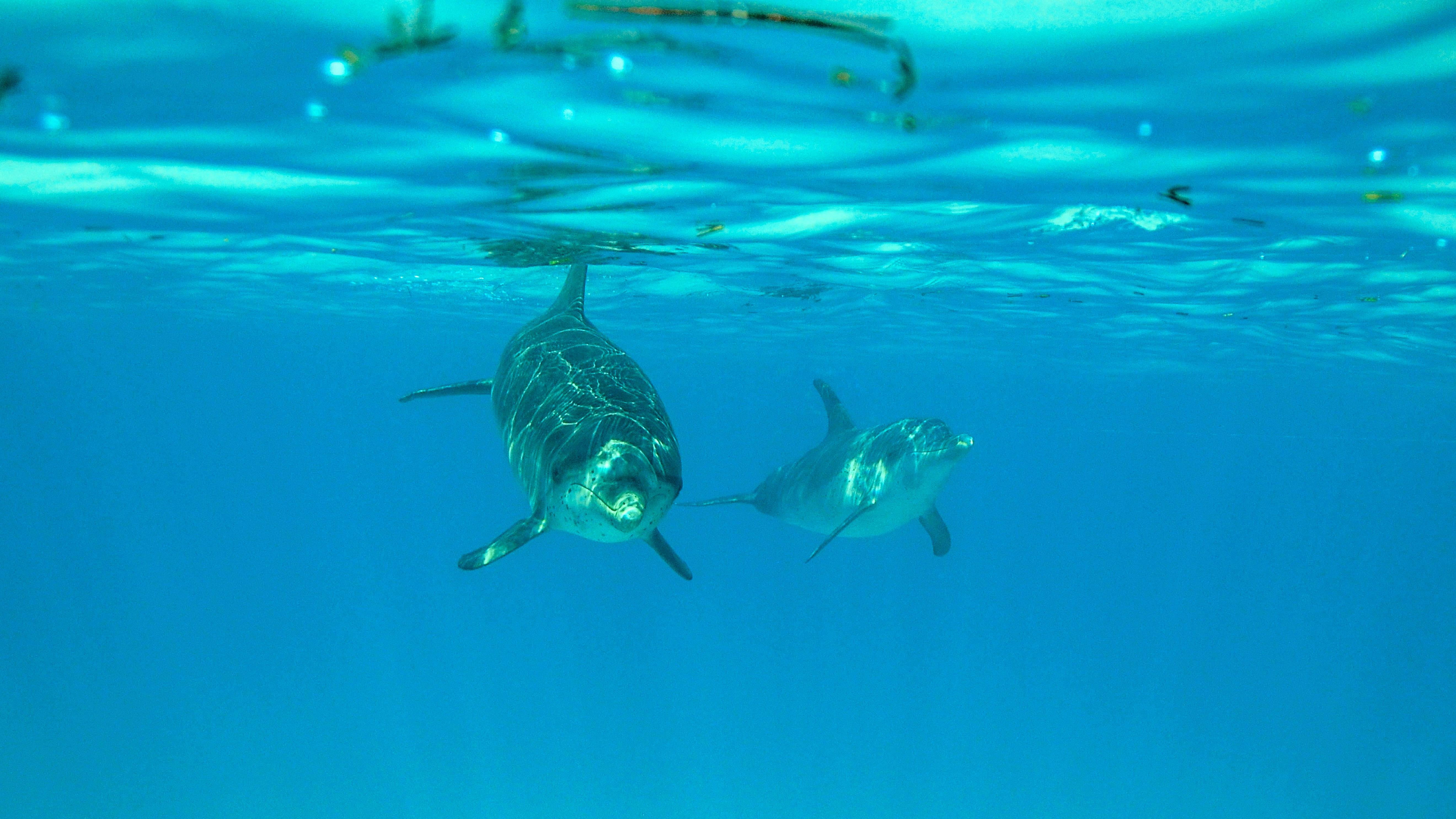 The Wild Dolphin Project's Dr. Denise Herzing has observed four generations of Atlantic spotted dolphins since she began her research in 1985.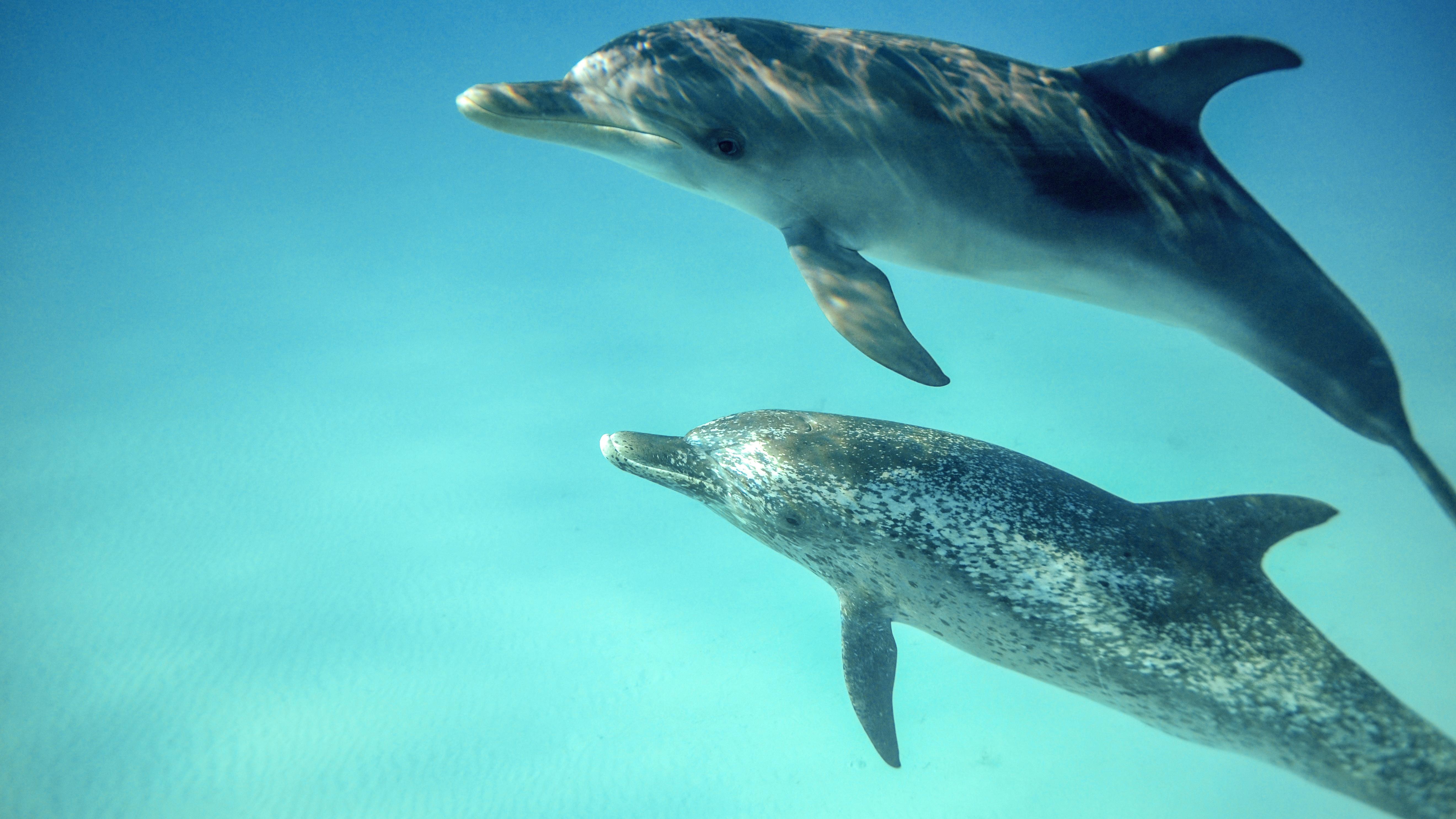 Every field season the scientists take detailed photographs to re-identify known dolphins, as well as add new dolphins to their database.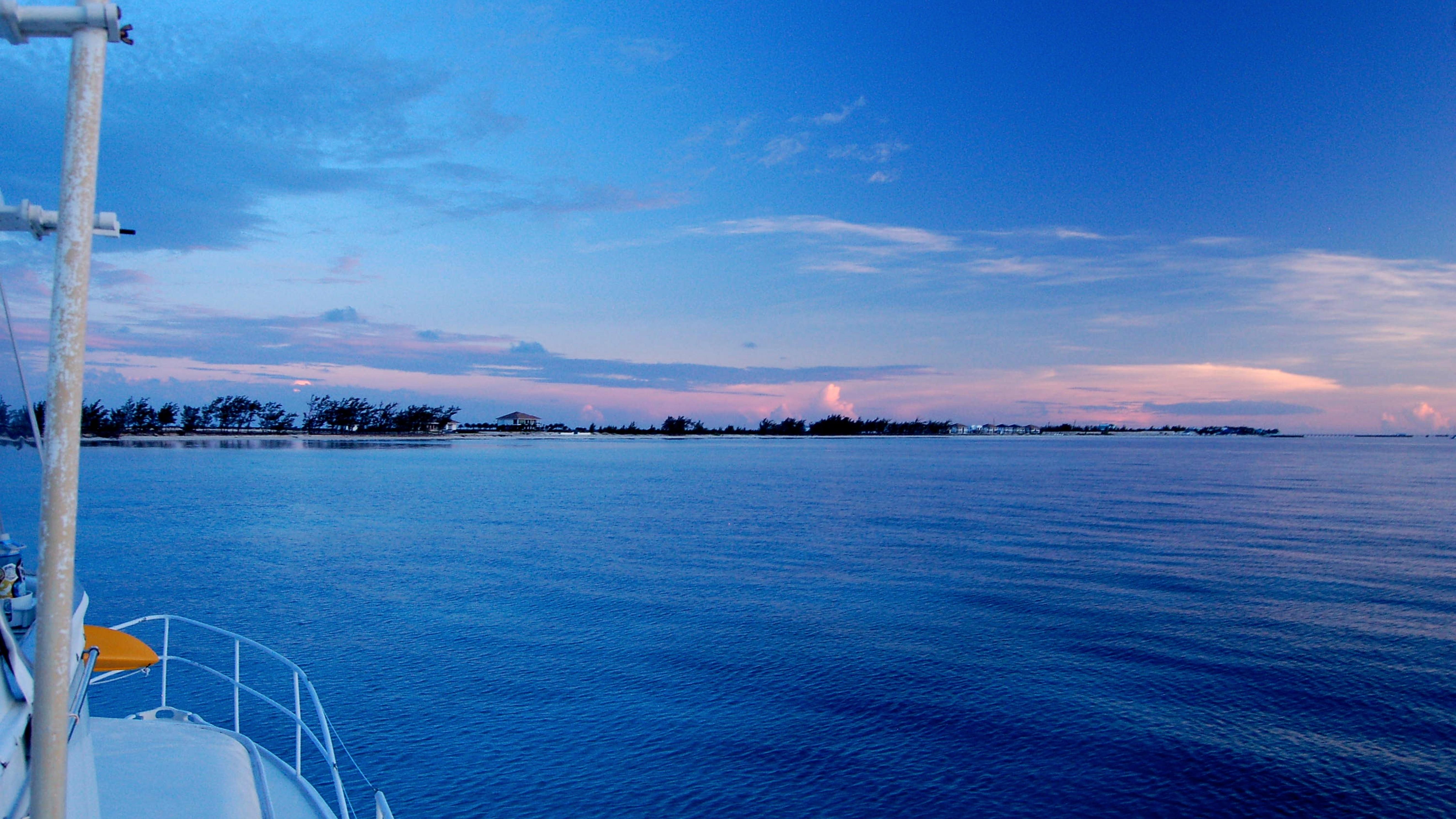 A great day on the R/V Stenella comes to an end near Bimini, Bahamas.
Funding for this episode of Changing Seas was provided by: