Episode 1003: Lords of the Wetlands
American crocodiles are shy creatures, living in mangrove swamps and other brackish or saltwater habitats. The species occurs in 17 countries, from the southernmost tip of Florida, throughout the Caribbean and Central America, to Peru. And while American crocodiles are recovering in parts of their range, their future looks bleak in Jamaica.

Habitat loss and poaching for meat have led to a drastic decline in the population. Most Jamaicans fear the reptiles, but dedicated scientists and conservationists are working hard to save the species through research, education, and conservation initiatives.

Among them are Jamaica's Crocodile Man, the experts who rescue injured crocodiles and reach out to school groups to dispel common myths about the reptiles, and one committed individual who is working to create a crocodile refuge and sanctuary to protect key habitat in a remote part of the island.
Experts
Meet the experts featured in this episode.
Episode Photos
Jamaica's Black River is home to American crocodiles.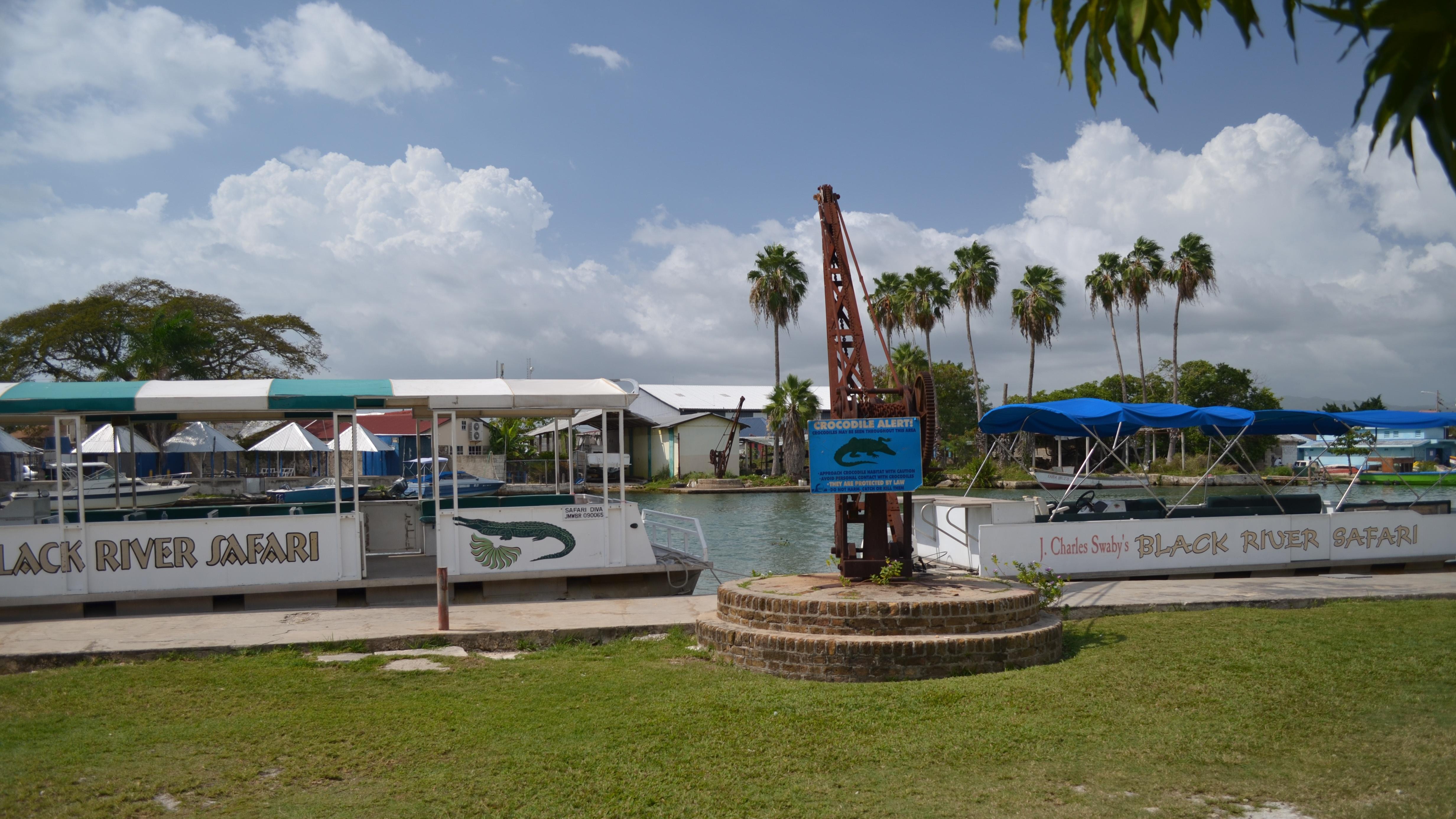 Charles Swaby opened his business in 1987, making him the first tour operator to take tourists out to see crocodiles on the Black River.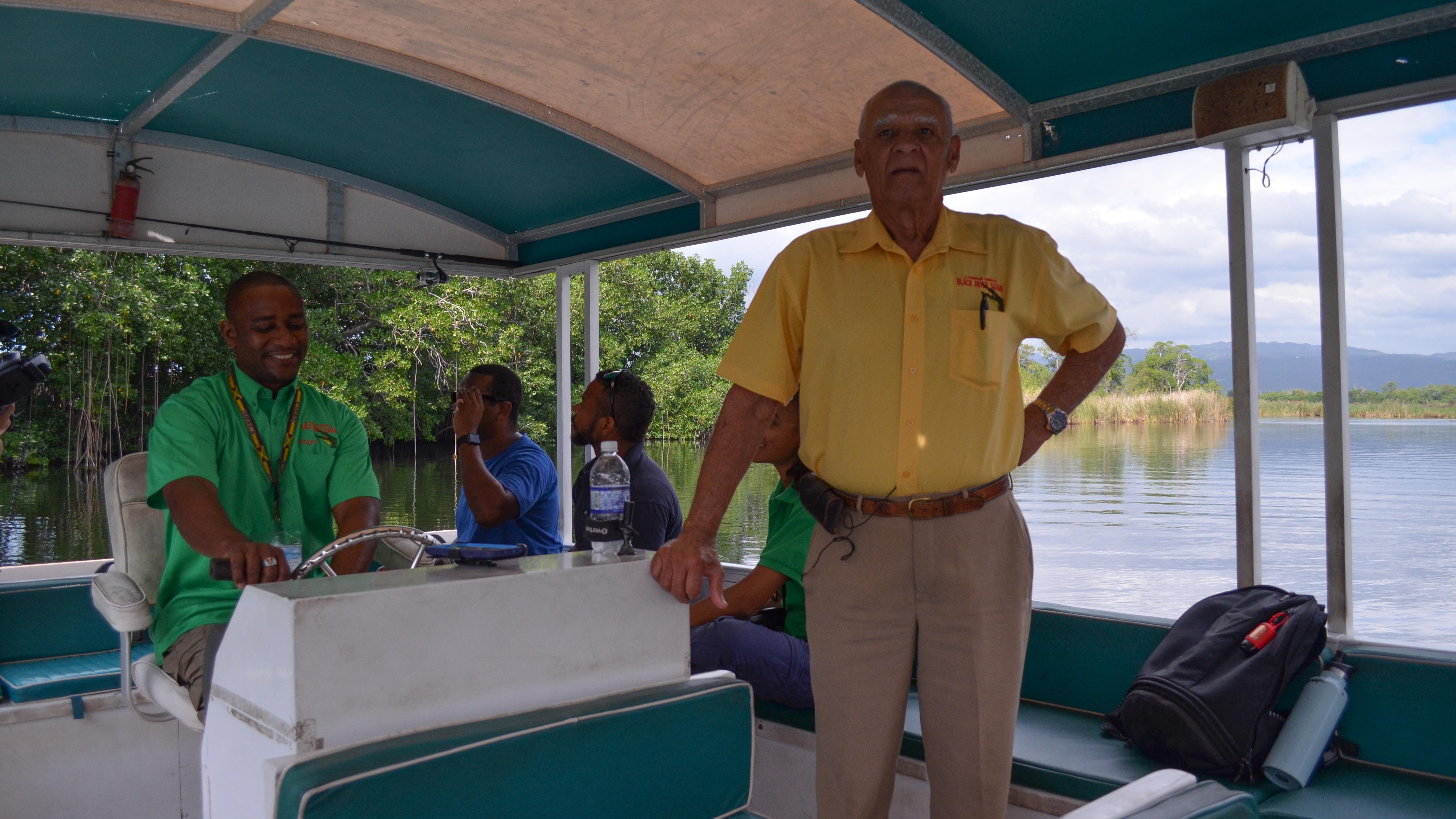 Charles Swaby (standing) is known as Jamaica's Crocodile Man. He has been interested in crocodiles since he was a child.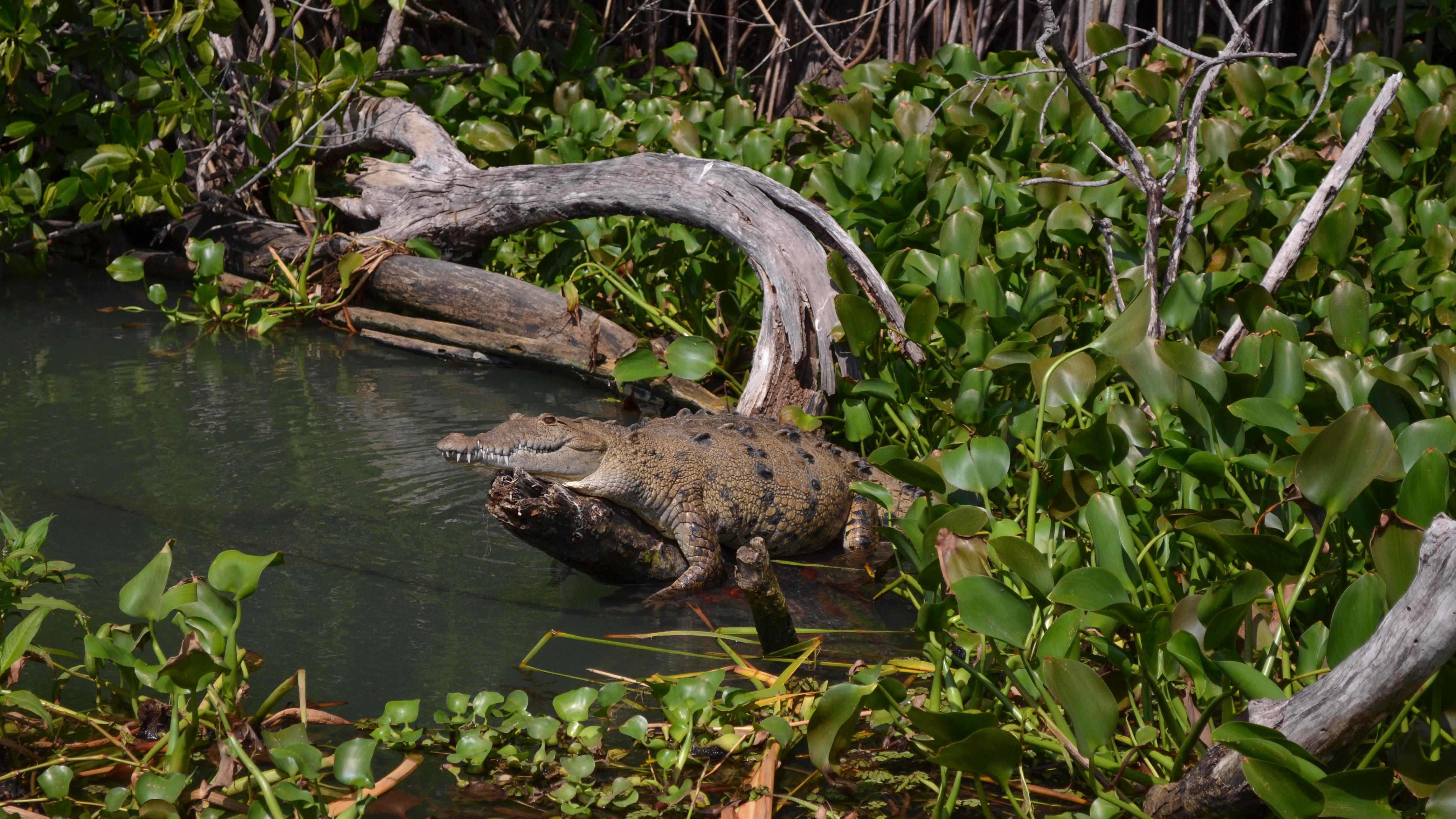 An American crocodile sunning itself on the Black River.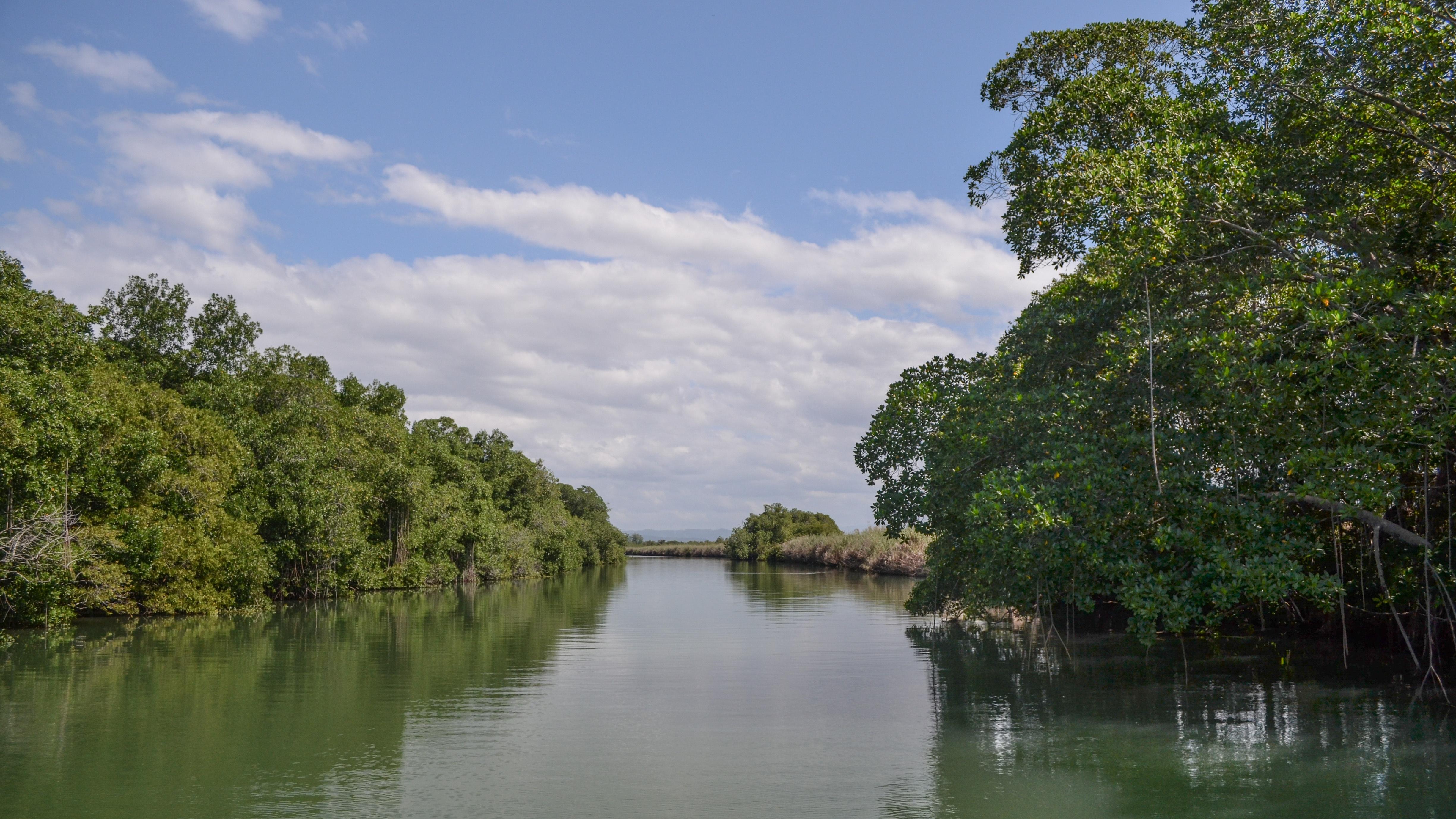 The beautiful Black River in St. Elizabeth Parish, Jamaica.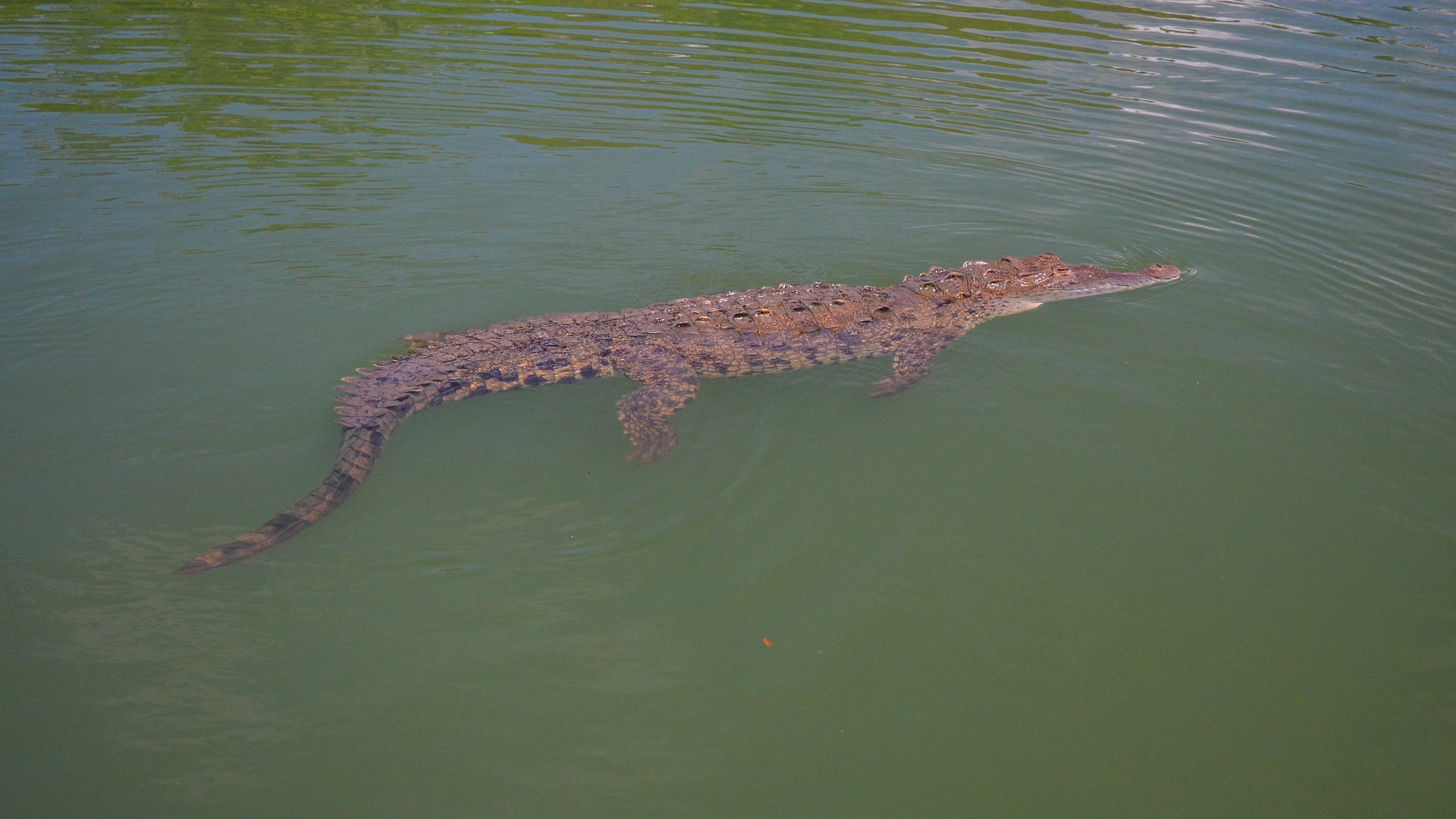 An American crocodile swimming in the Black River.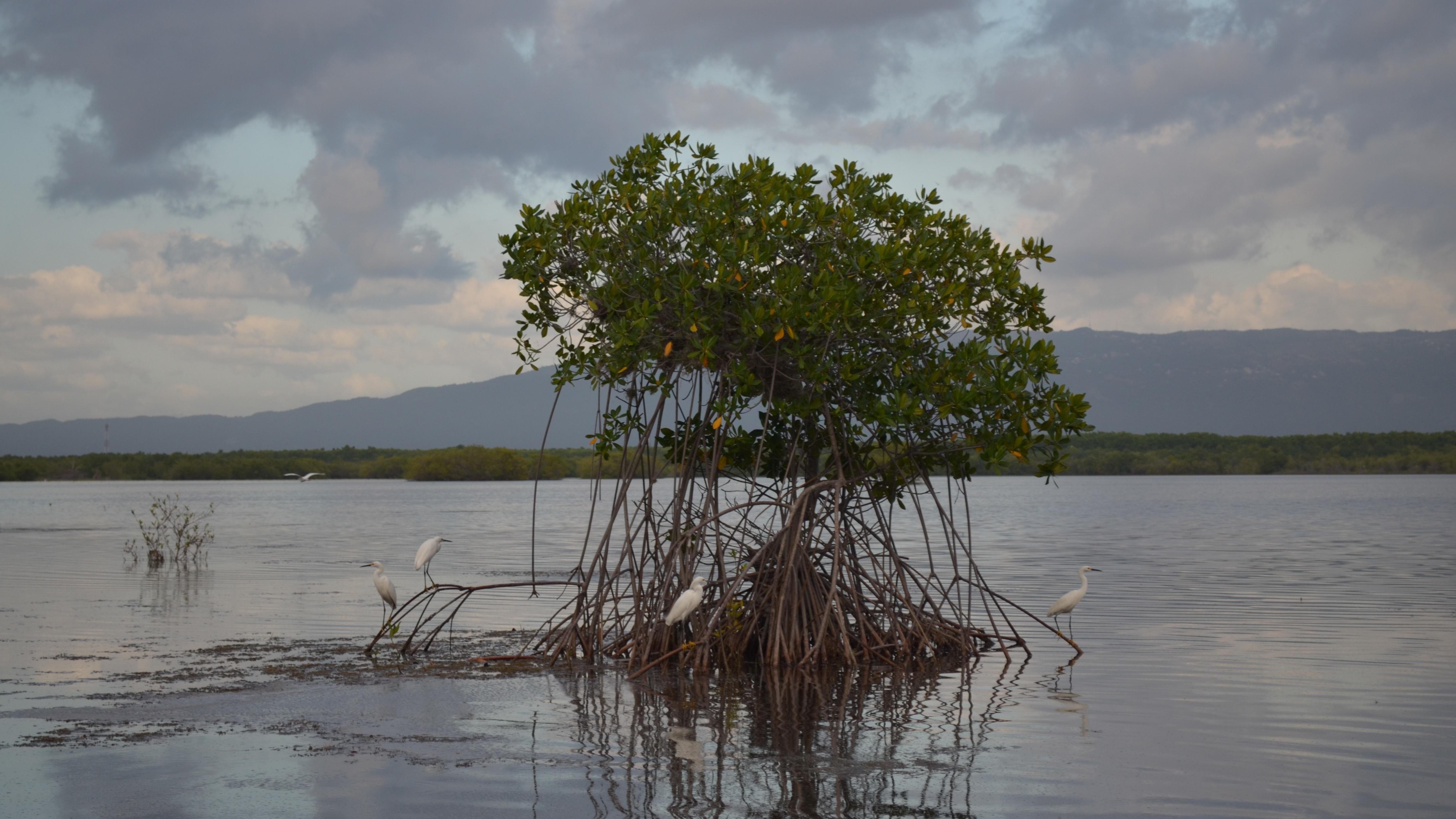 The Black River Lower Morass, Jamaica's largest wetland, was listed as a "Wetland of International Importance" by the Ramsar Convention.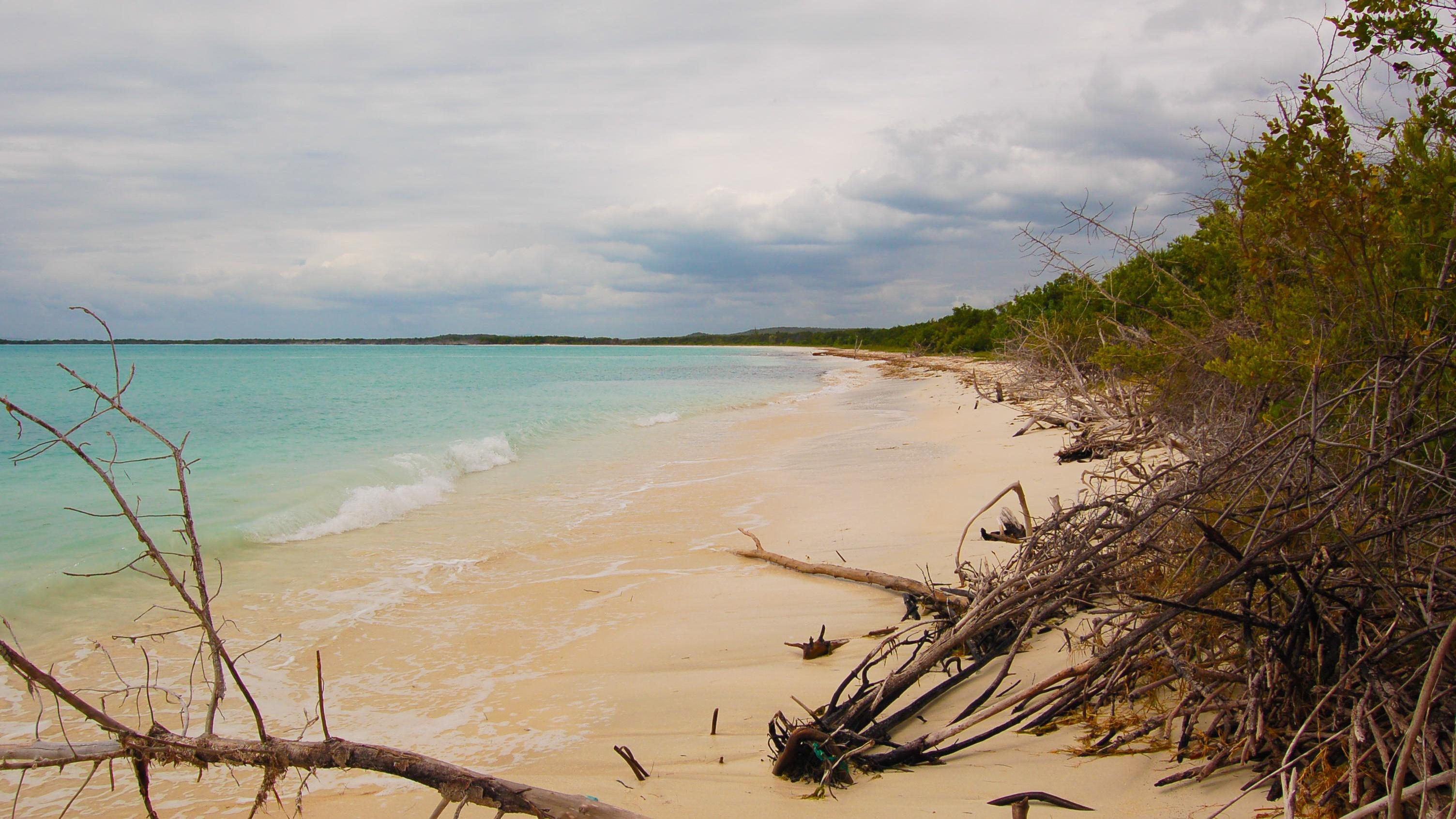 American crocodiles prefer to nest on secluded beaches. Loss of habitat due to development has led to a decline in the population, landing them on the endangered species list.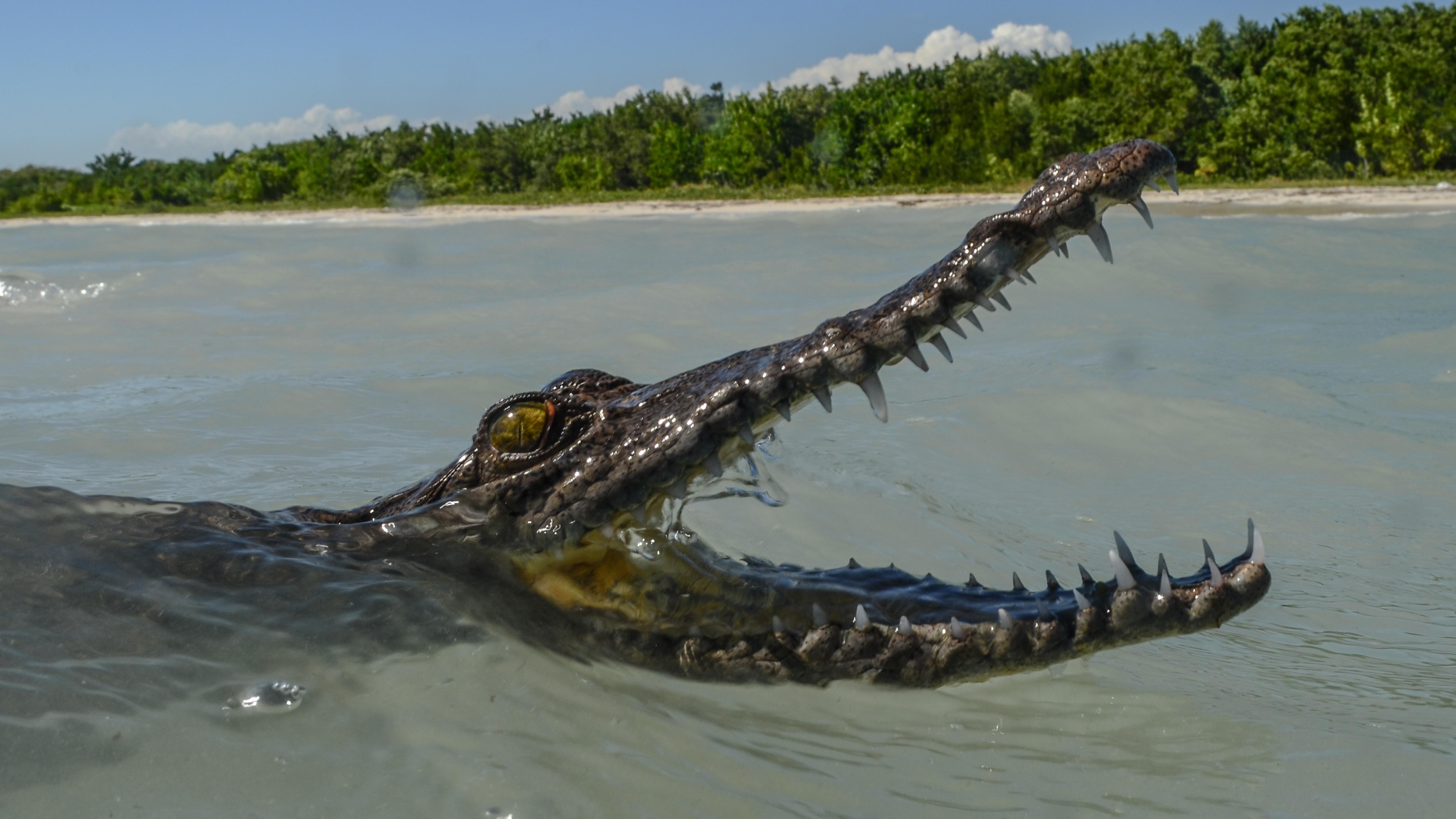 An American crocodile swims near a secluded beach on Jamaica's south coast.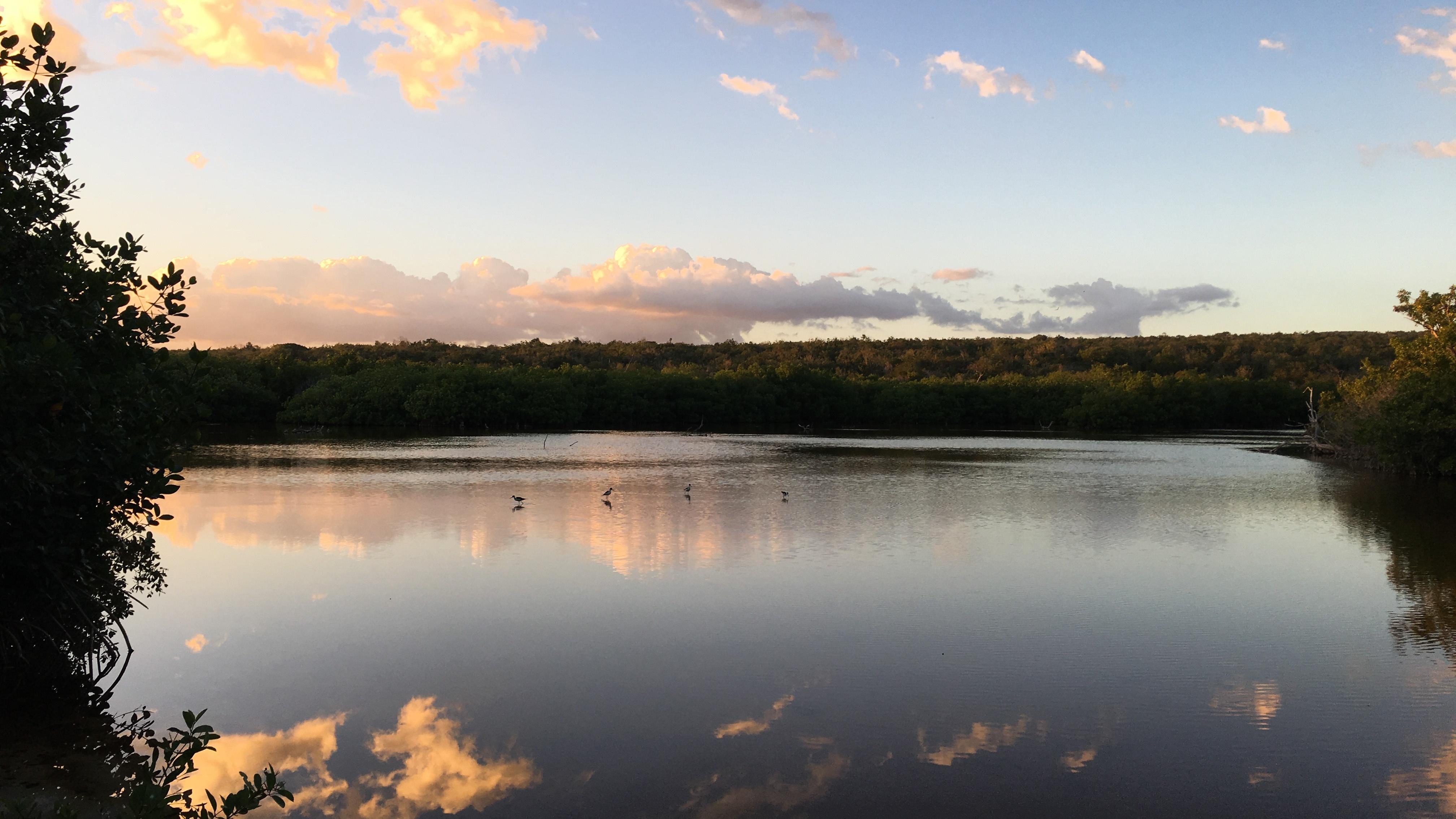 Once they are hatched, juvenile crocodiles grow up in shallow mangrove ponds near the beach, where they are relatively safe from predators.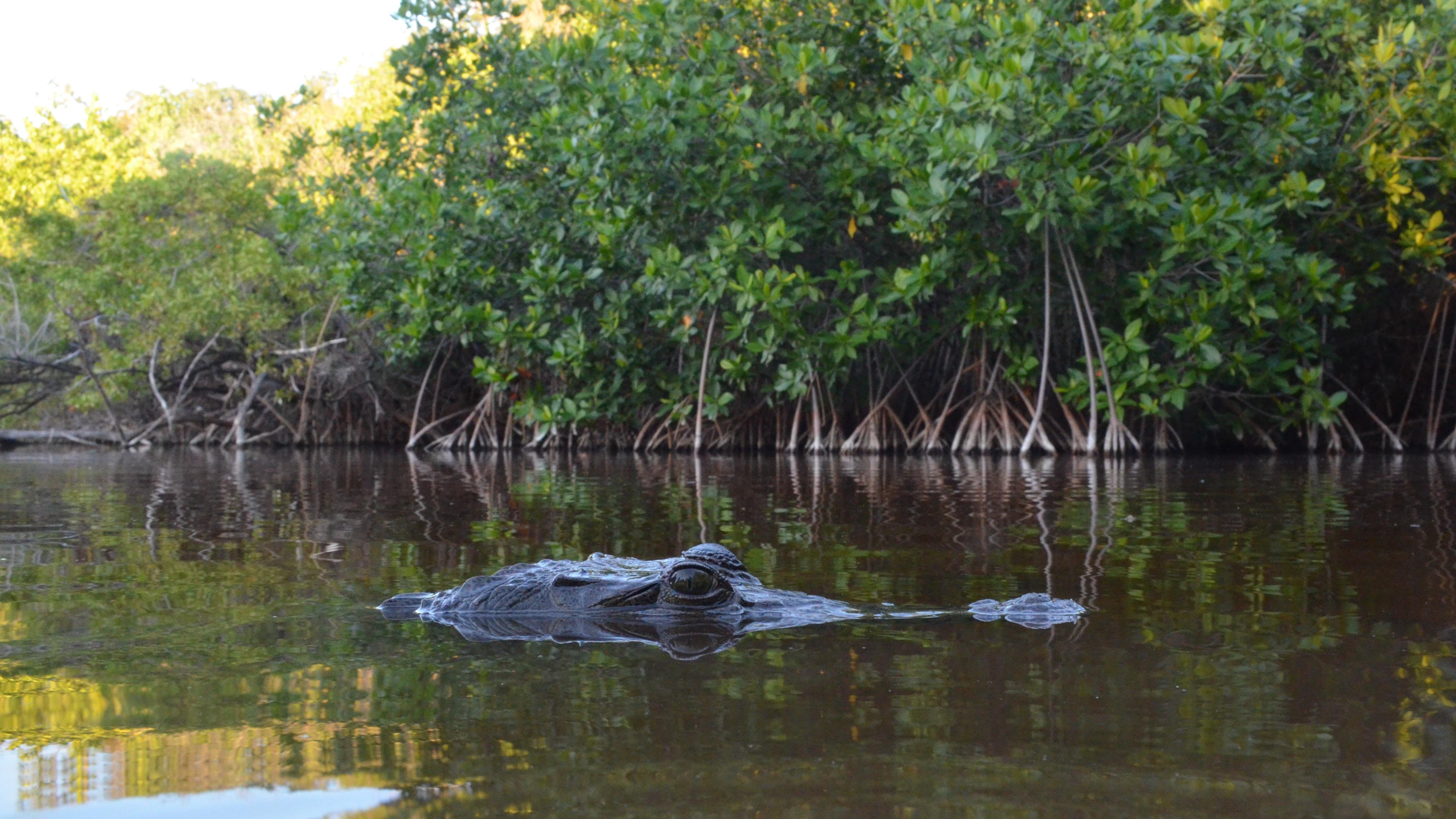 A juvenile American crocodile in a mangrove pond near the beach.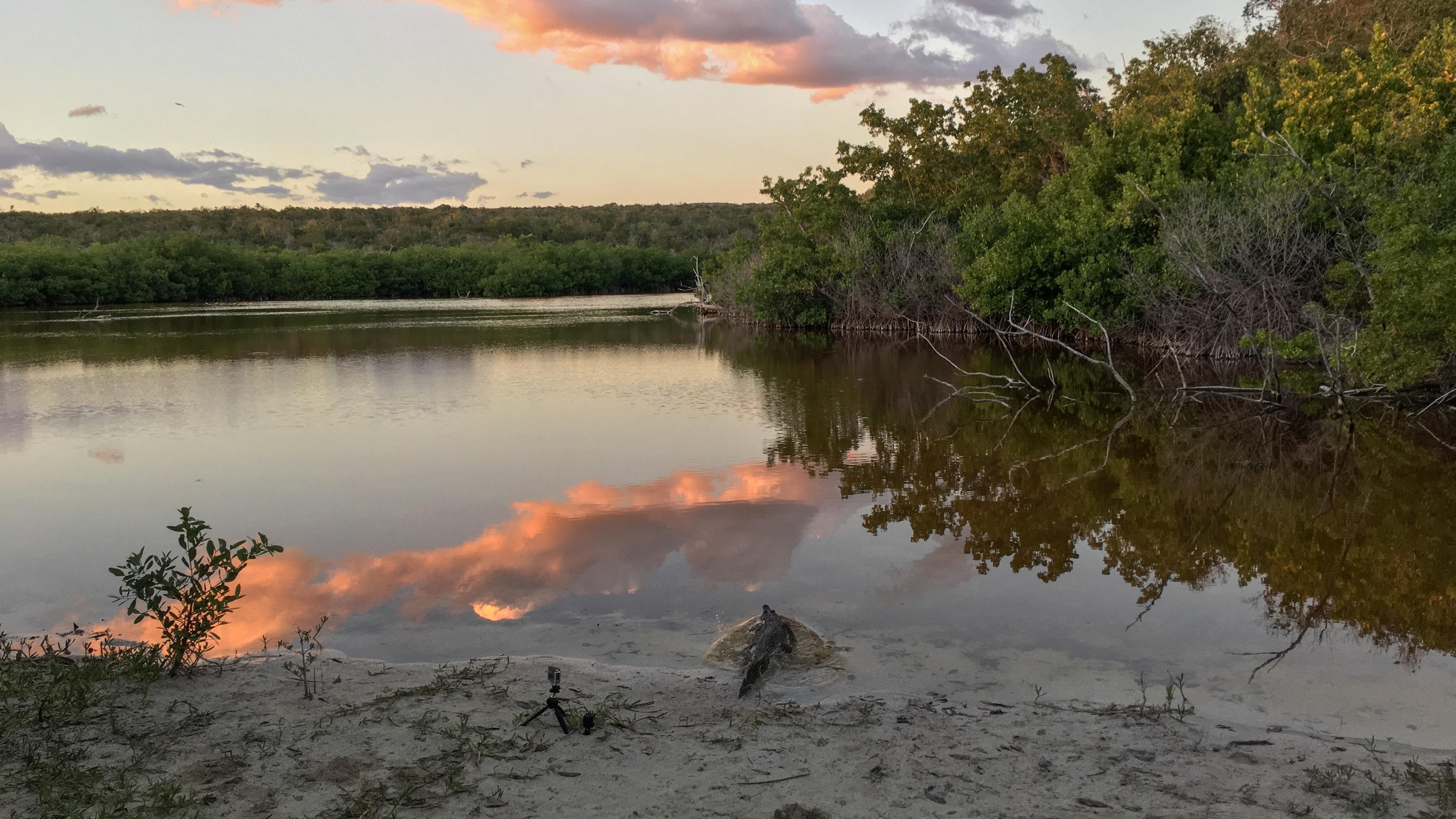 This juvenile American crocodile is fortunate to live in a mangrove pond that is part of a protected area owned and managed by Jamaica's Urban Development Corporation (UDC).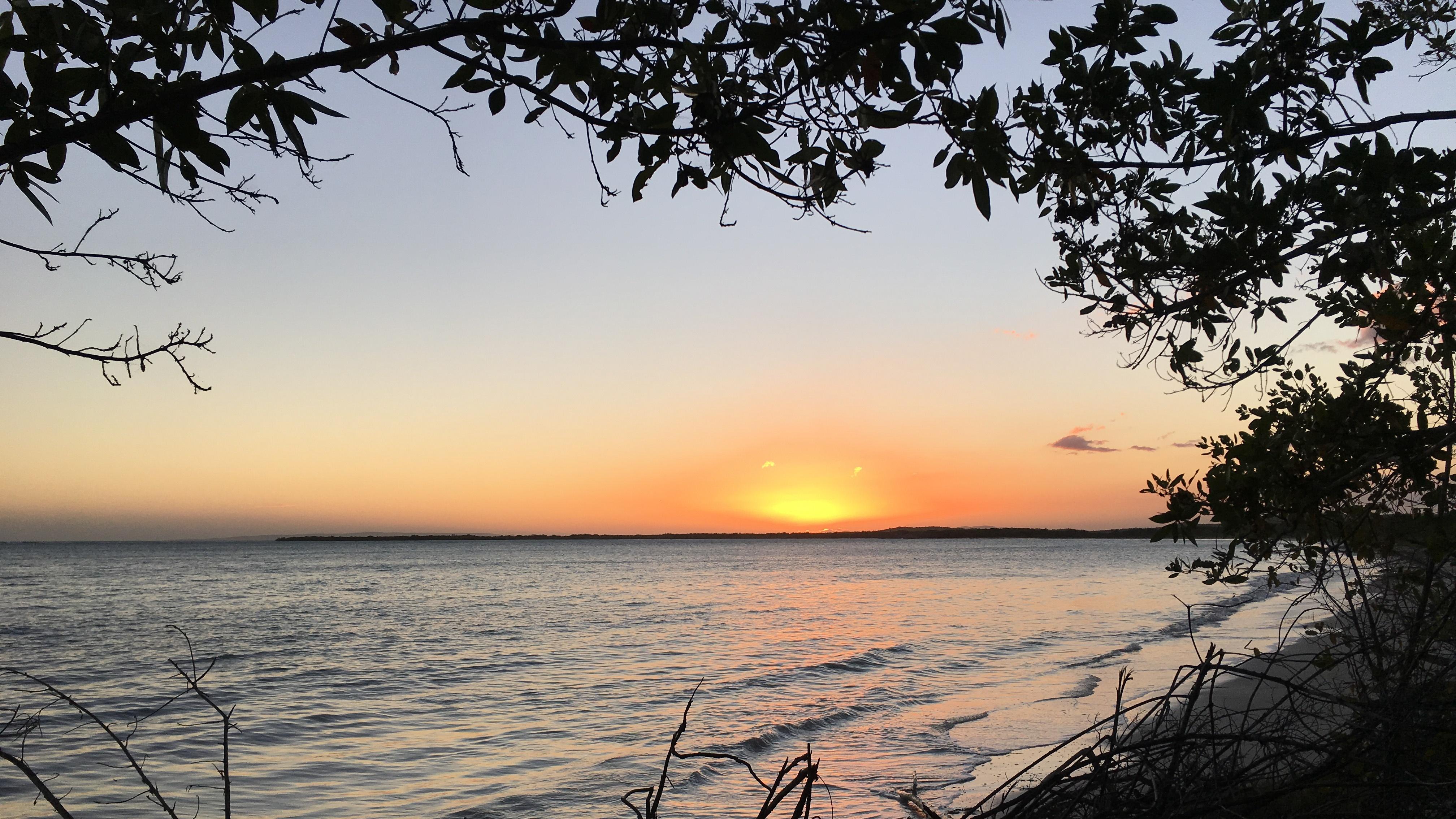 As the sun sets over the beach, crocodile scientists prepare to conduct night time research.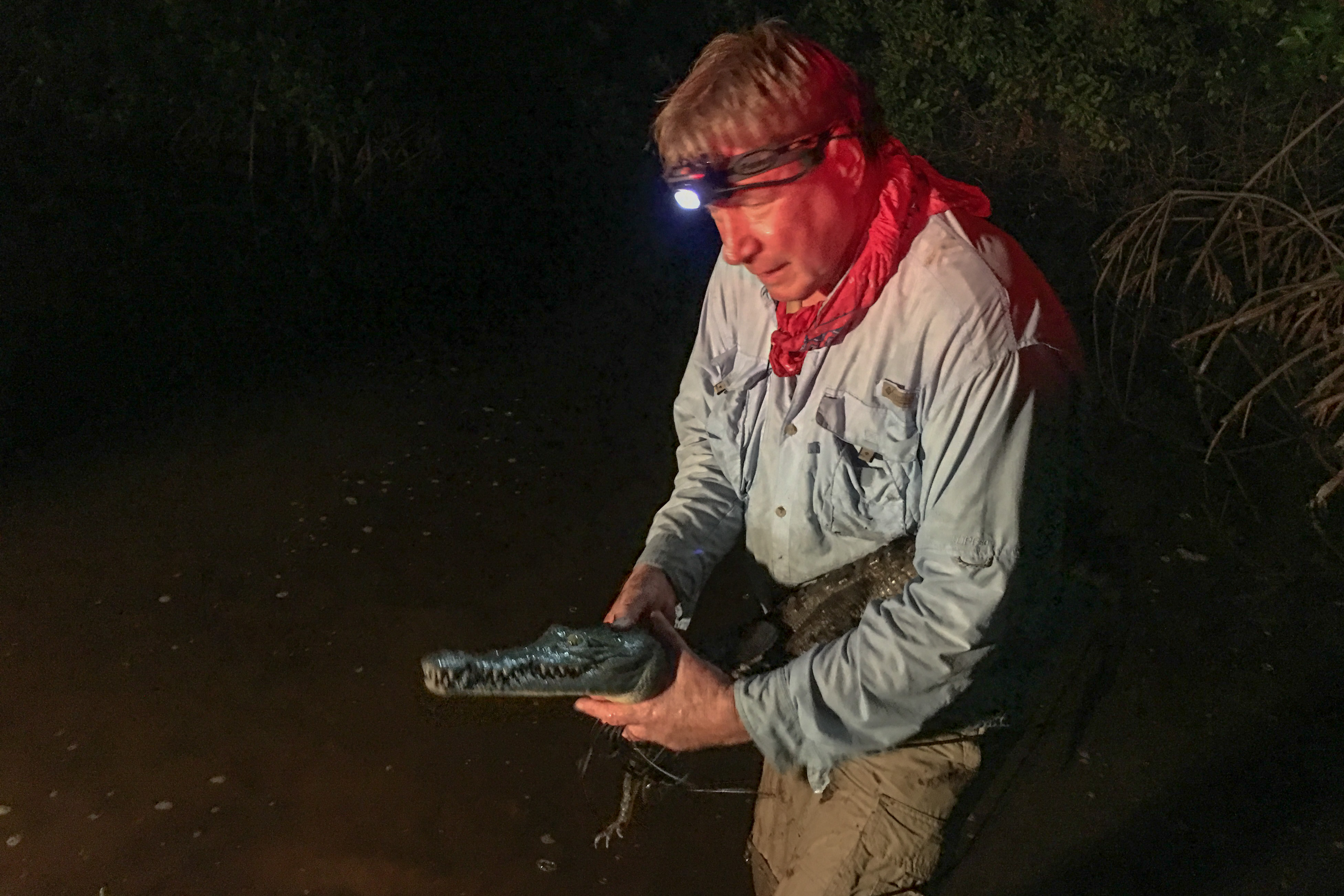 Biologist Joe Wasilewski holds a crocodile he just caught. Night time is best for catching the hiding reptiles because flash lights make their eyes shine red in the dark.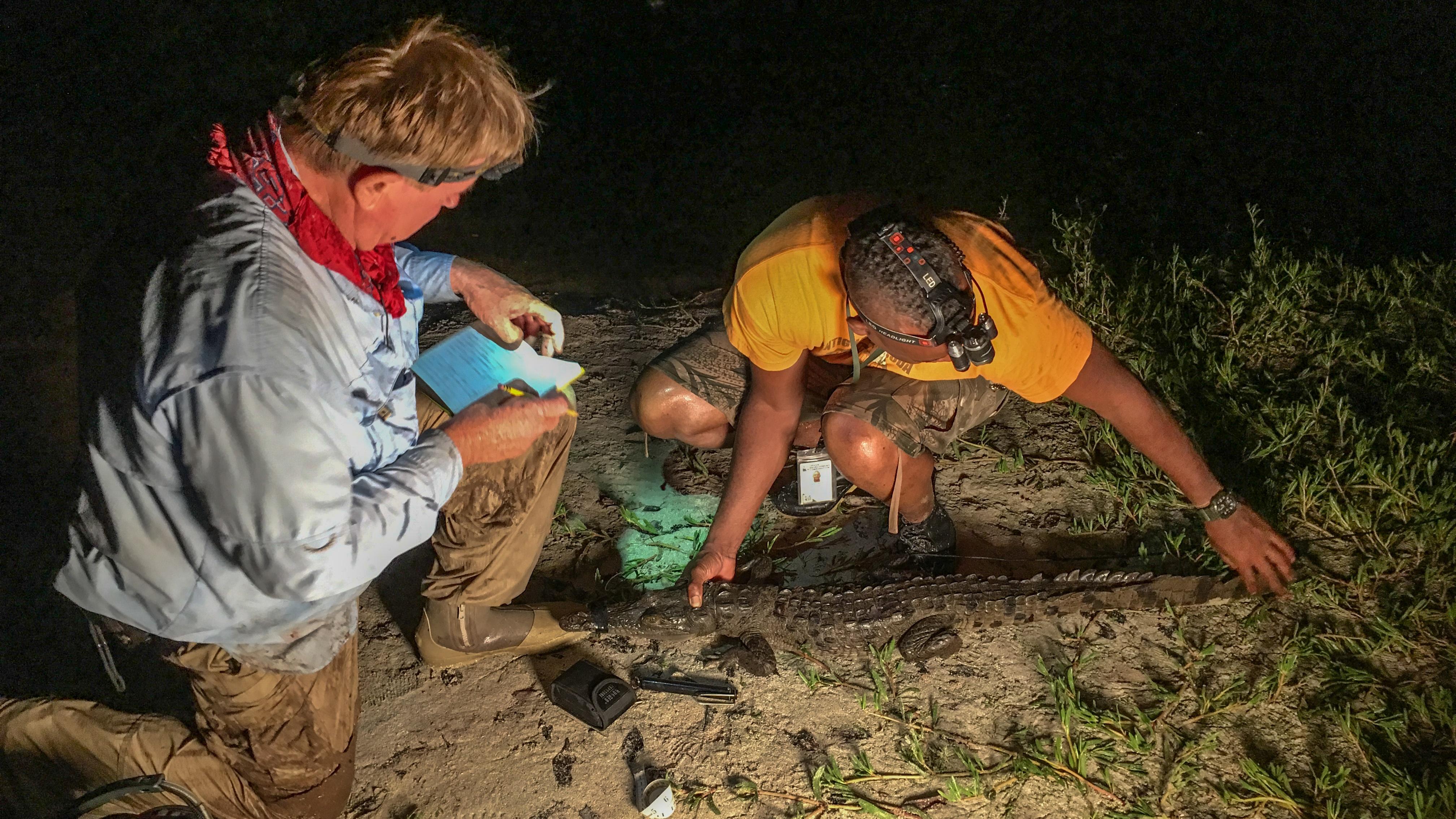 Biologist Joe Wasilewski and UDC Environmental Officer Damion Whyte prepare to collect scientific data from a crocodile that was caught in a mangrove pond.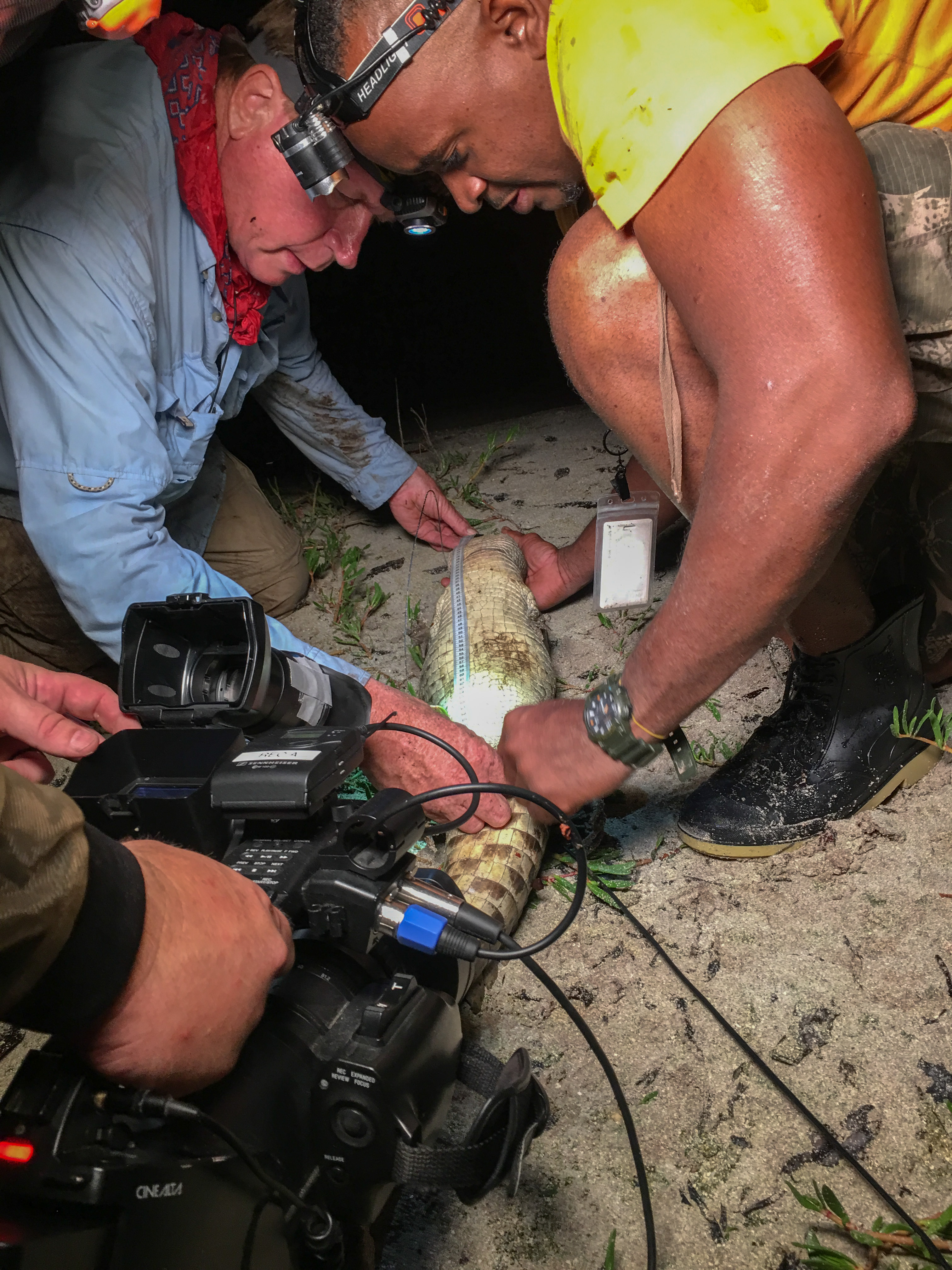 Videographer Sean Hickey films while experts record a variety of measurements to estimate the growth rates of American crocodiles.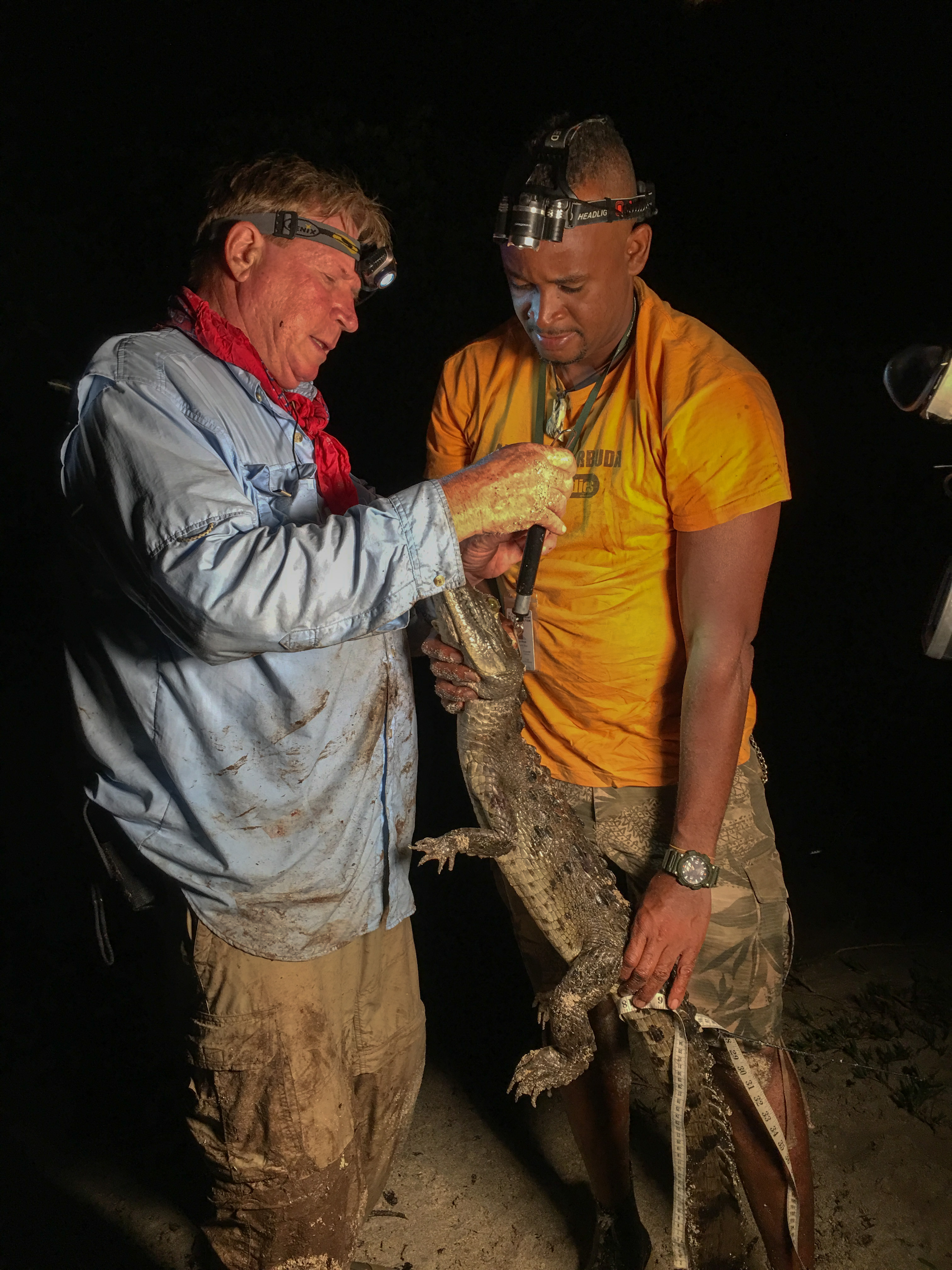 Biologist Joe Wasilewski and UDC Environmental Officer Damion Whyte weigh a juvenile American crocodile.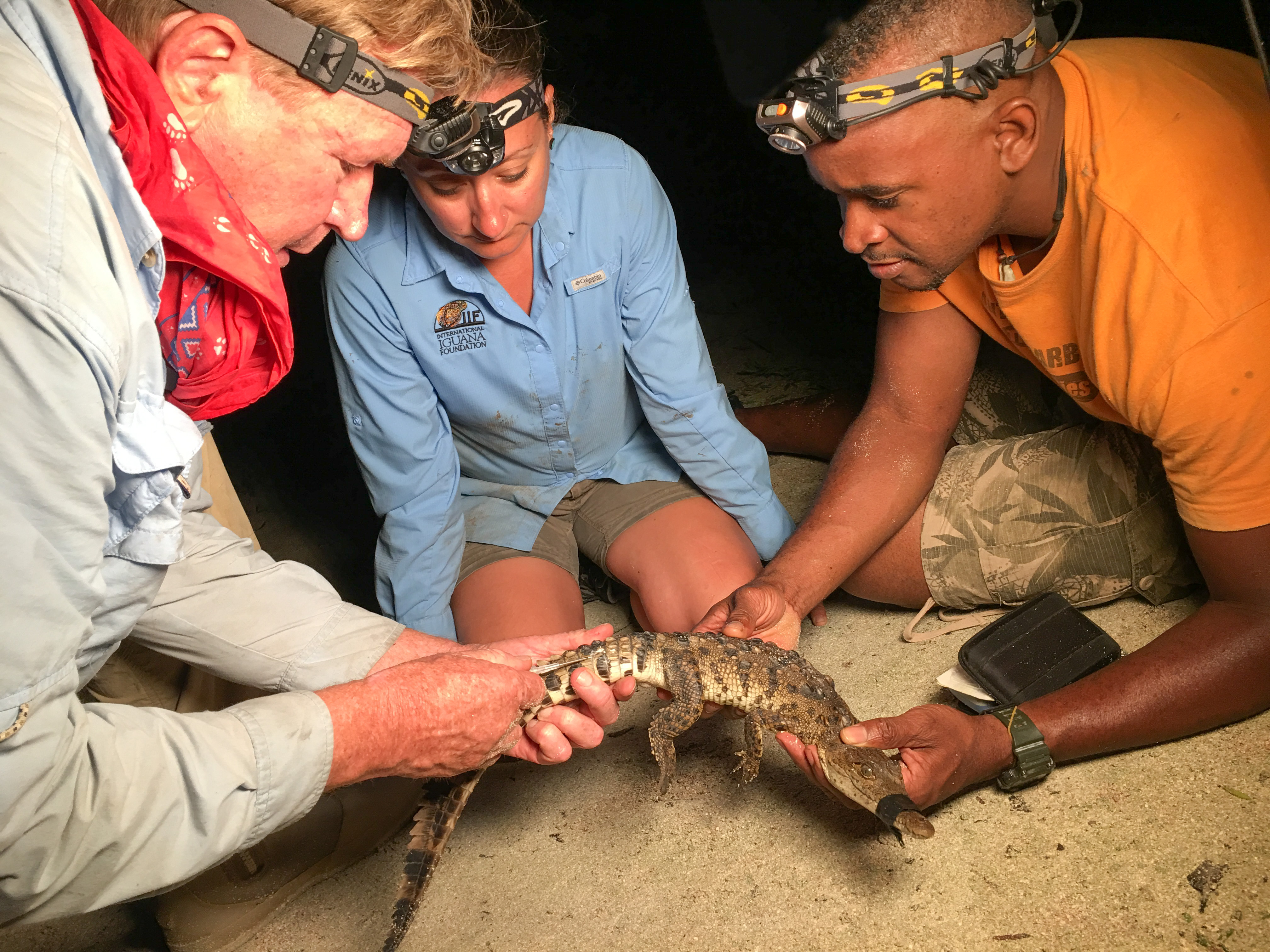 Biologist Joe Wasilewski injects a tiny microchip into the crocodile's tail. The chip contains an ID number which will help experts identify the animal in the future.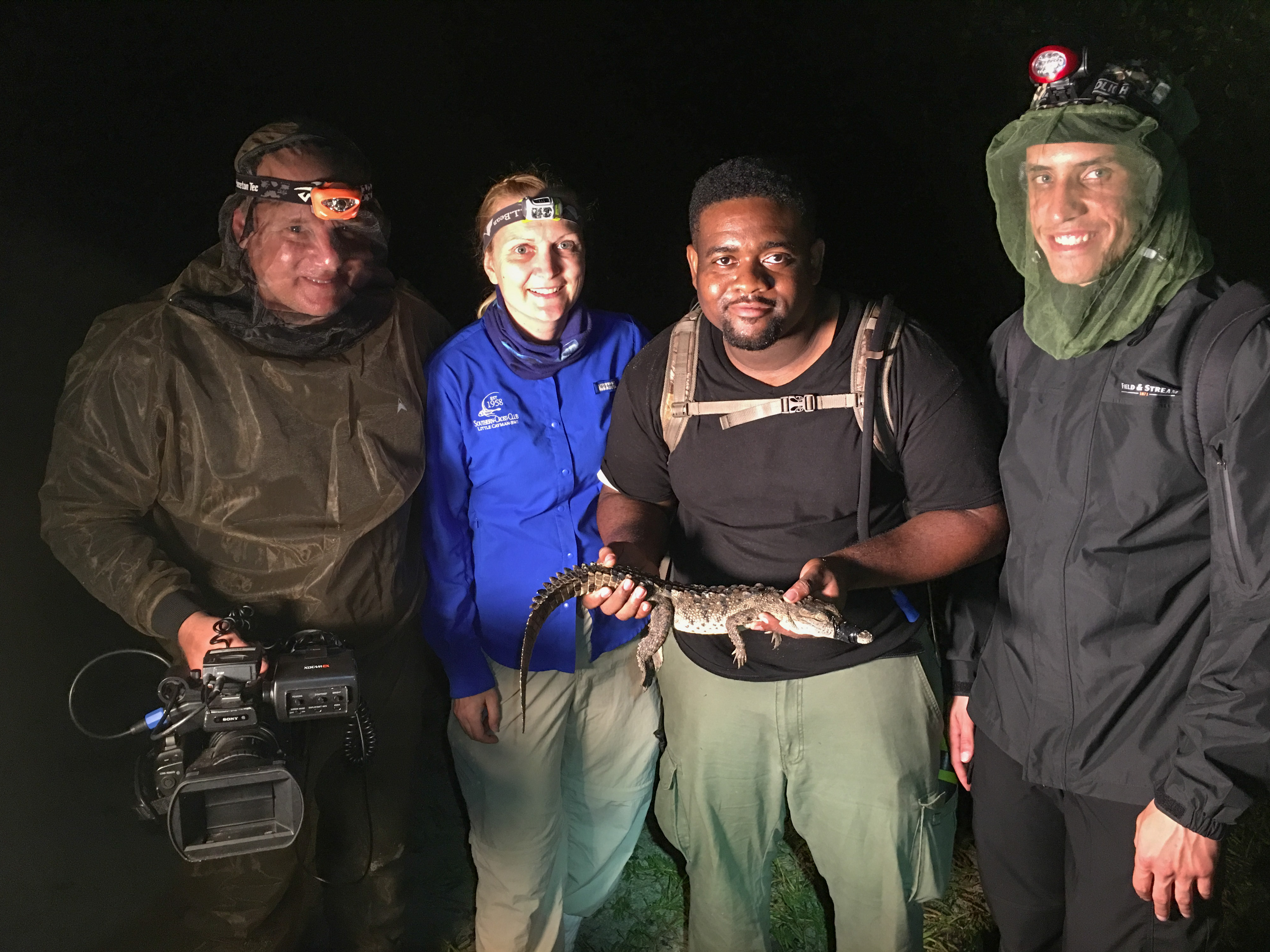 Mangrove ponds are hot and buggy areas, but our team came prepared! Changing Seas' Sean Hickey, Alexa Elliott and David Diez with PBC Jamaica's Arlo Fiddler holding the crocodile.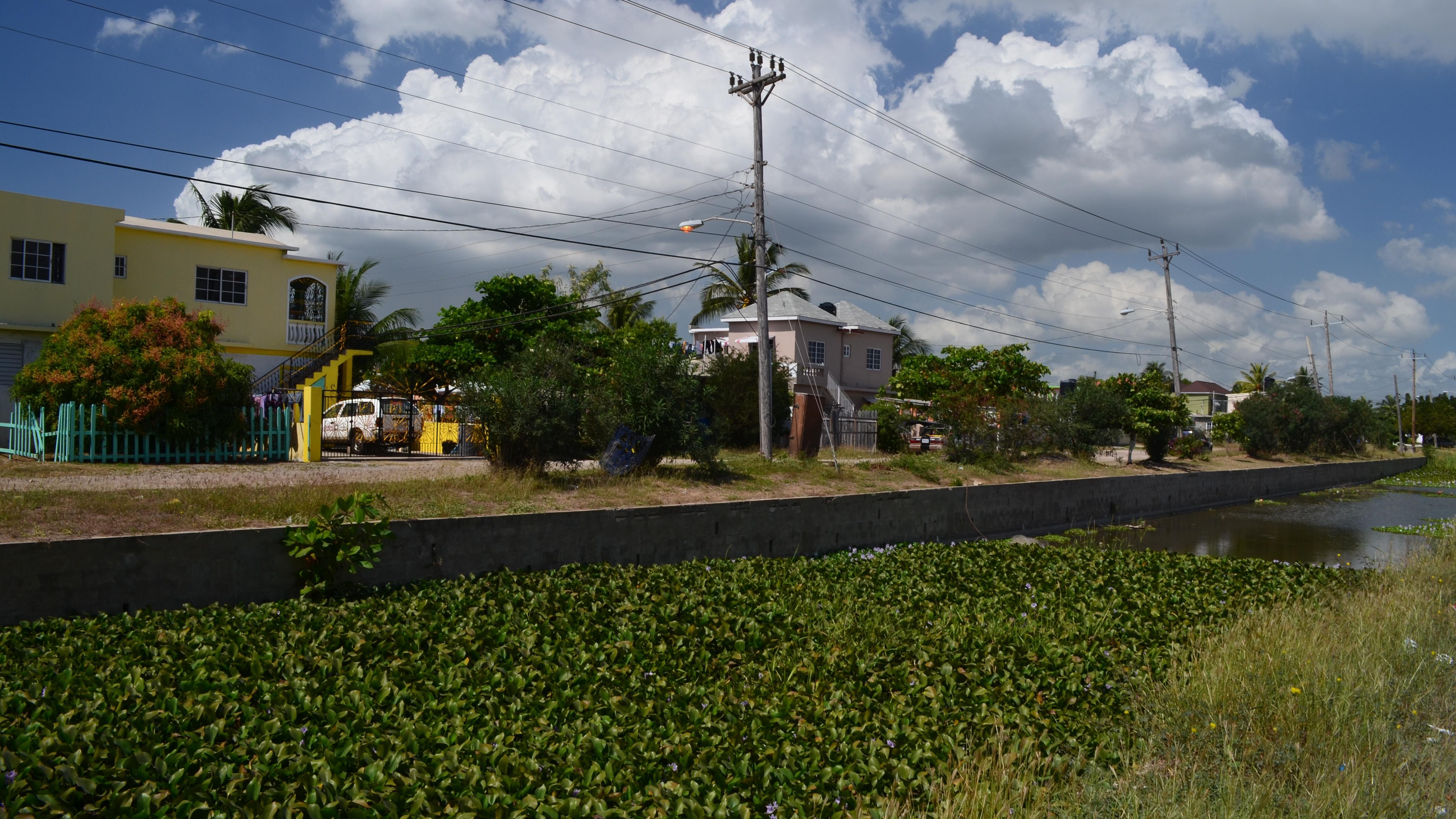 The community of Portmore was built in a wetland. Crocodiles often end up in areas occupied by people, leading to human/crocodile encounters that don't end well for the reptiles.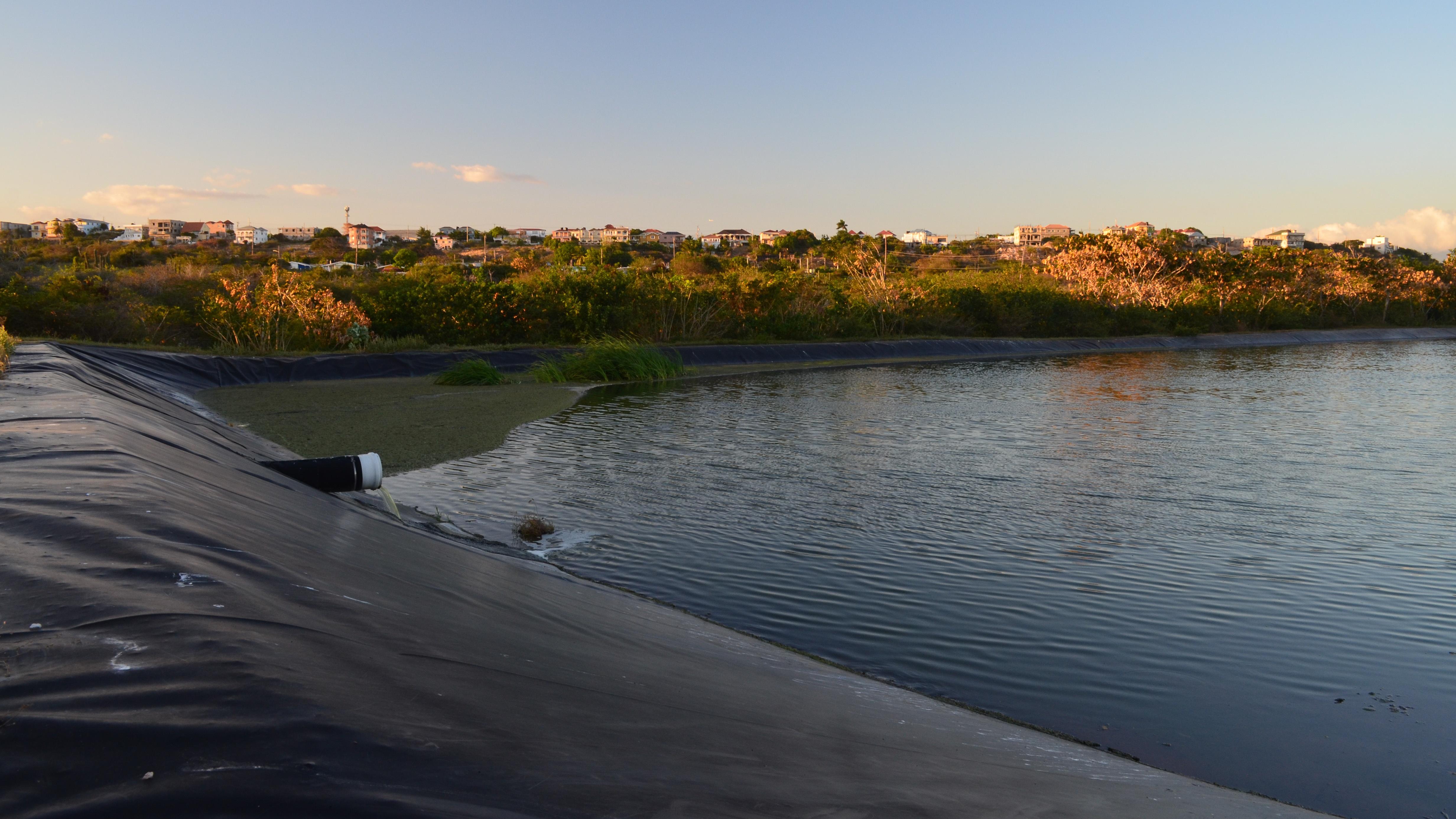 As their natural habitat has been destroyed, displaced crocodiles have found refuge in sewage ponds.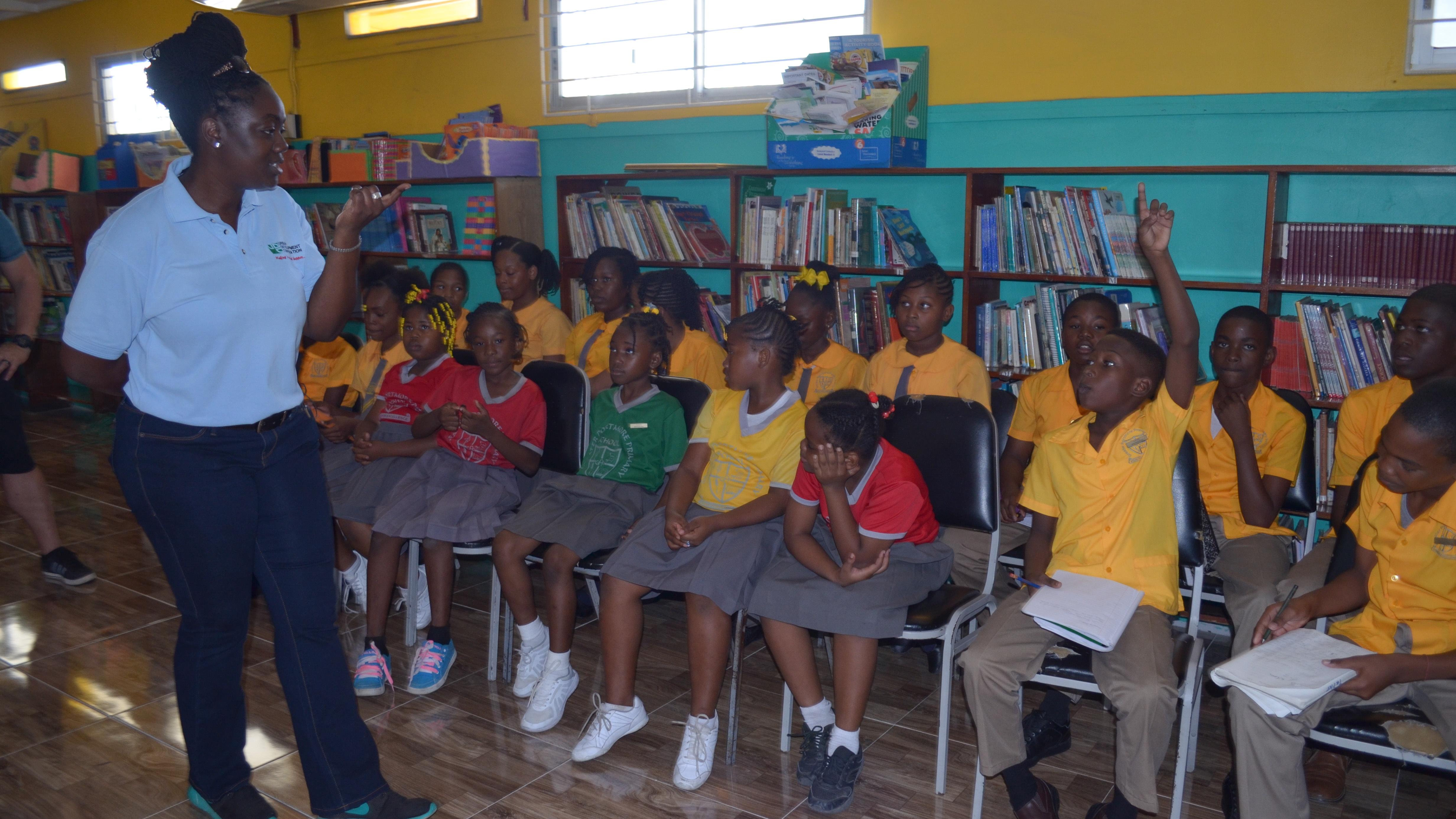 Many Jamaicans fear crocodiles. To combat misconceptions, the UDC's Danaë Vaccianna regularly visits schools to educate students about the crocodile's role in the environment.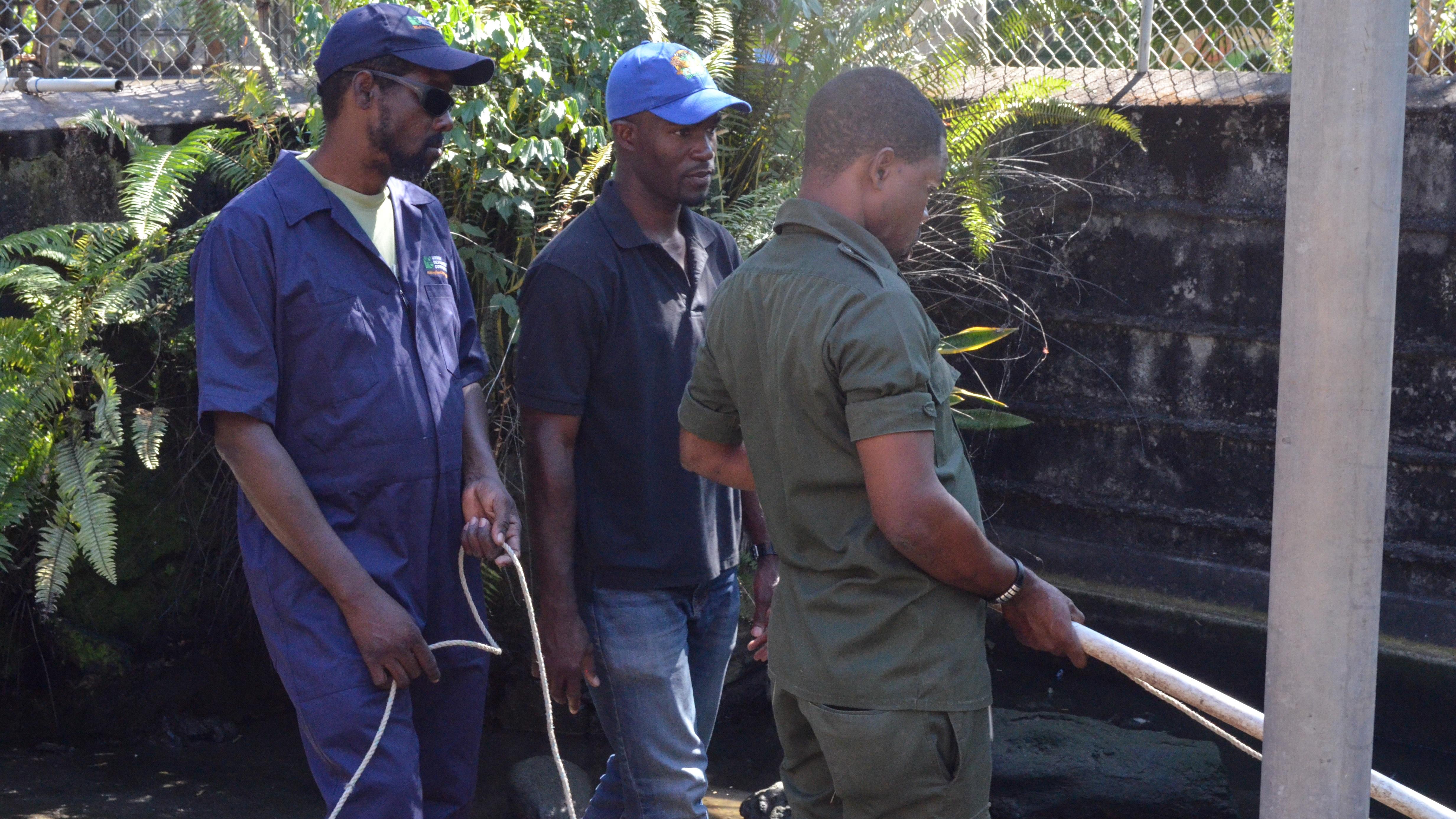 Injured crocodiles are rehabilitated in places like the Hope Zoo. NEPA's Ricardo Miller (center) & UDC game wardens prepare to capture an animal that will be returned to the wild.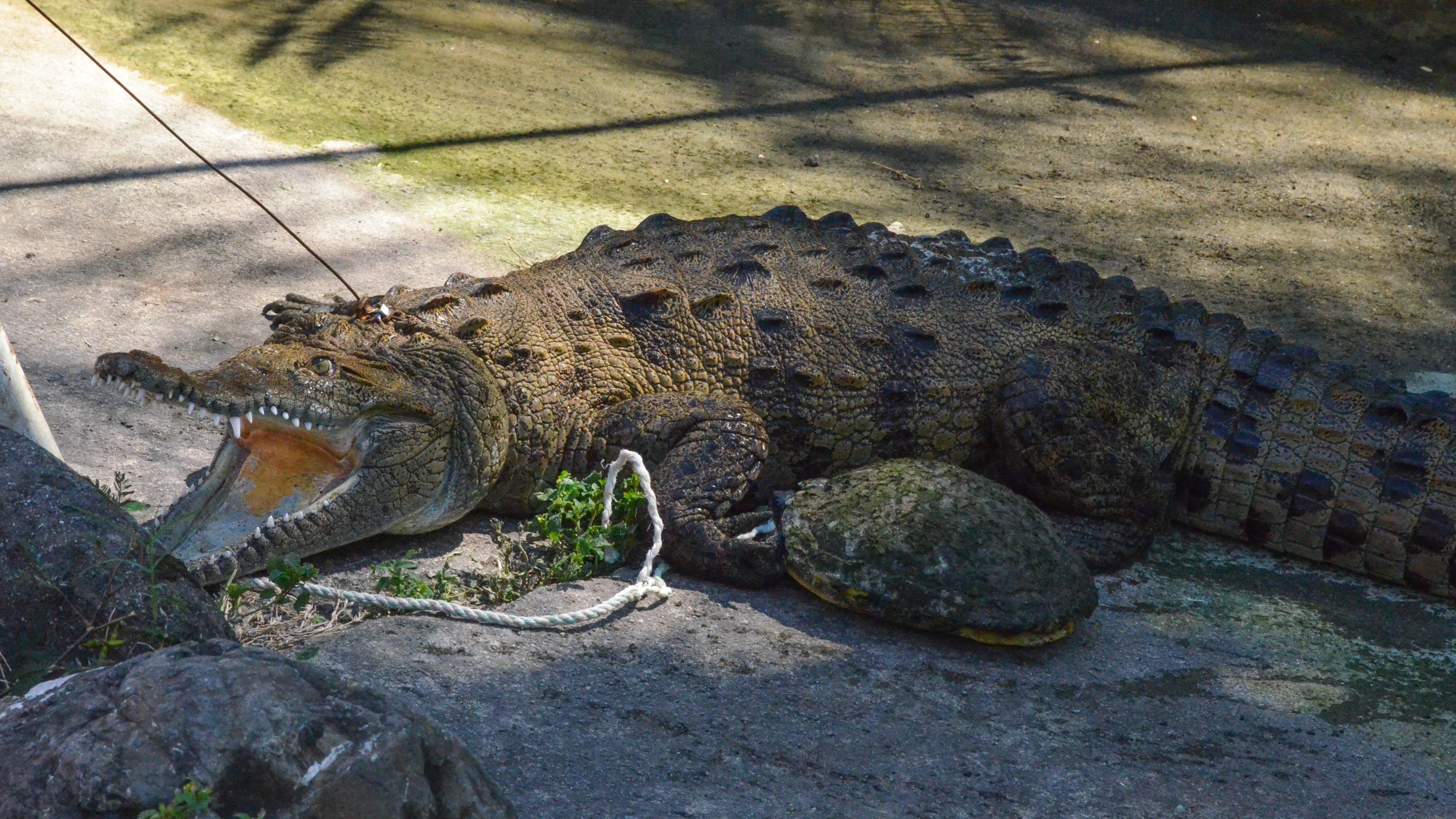 This American crocodile is about to be returned to the wild.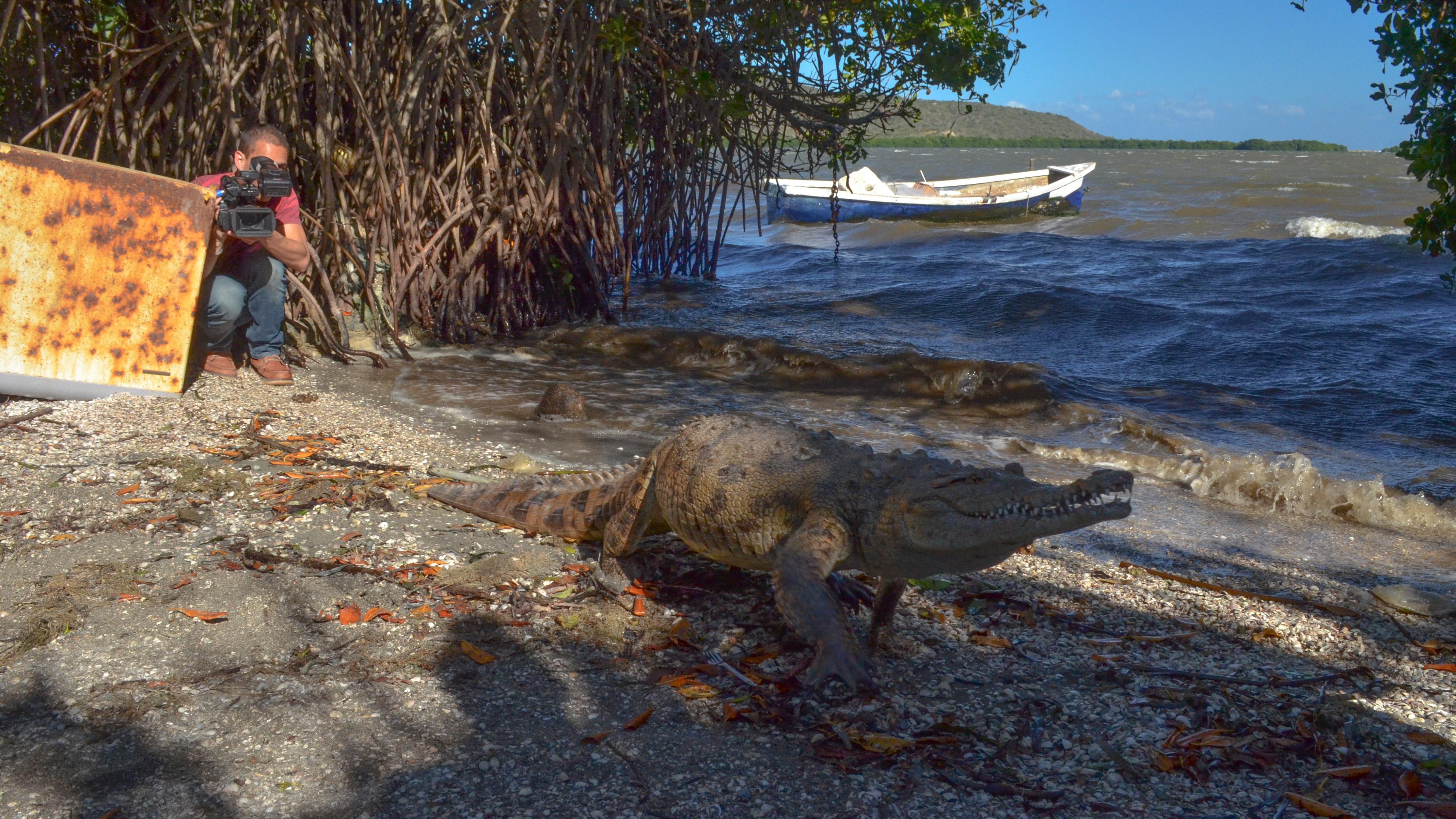 Changing Seas Videographer David Diez films a crocodile that was returned to the wild.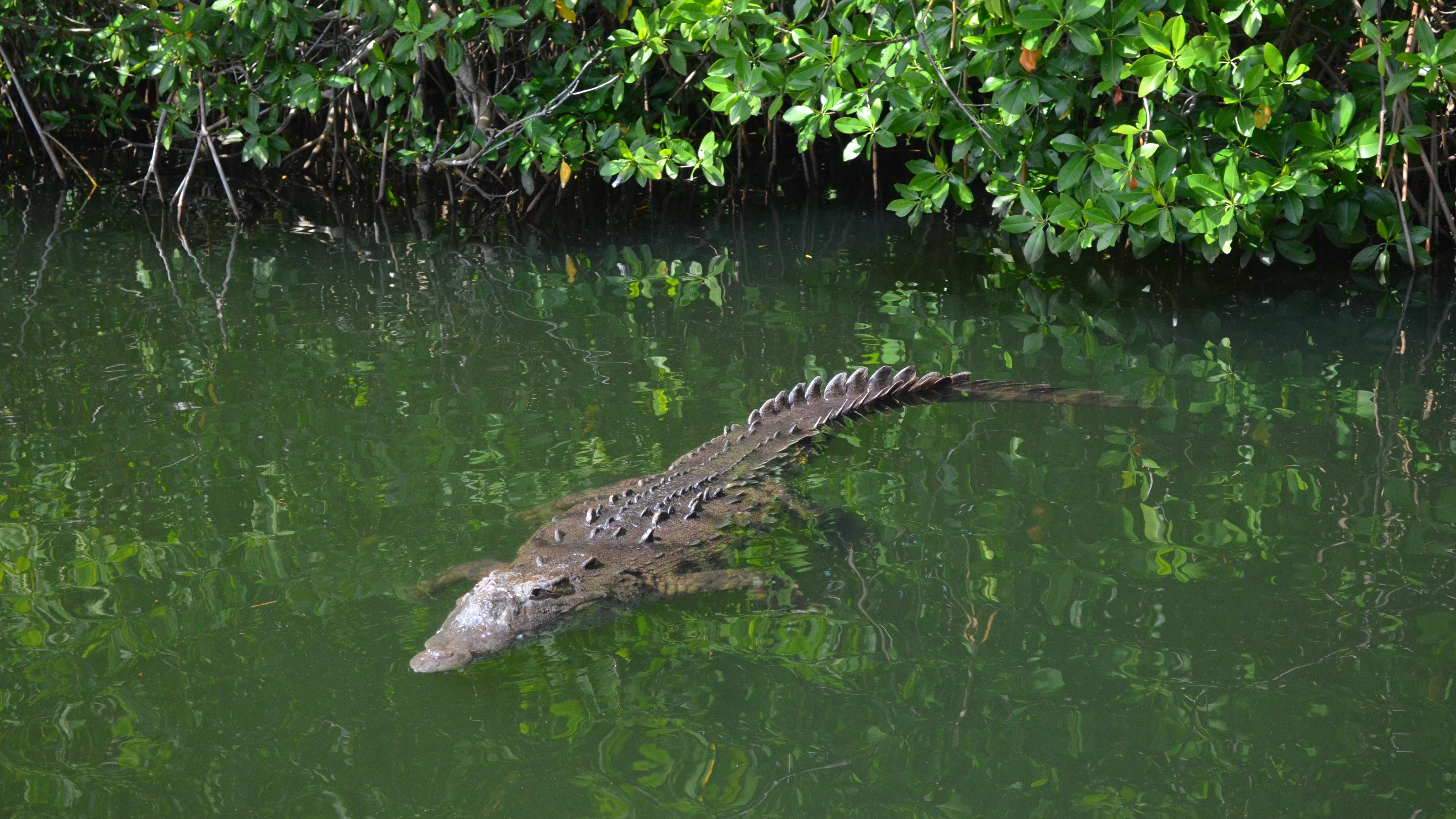 American crocodiles are shy creatures that avoid people.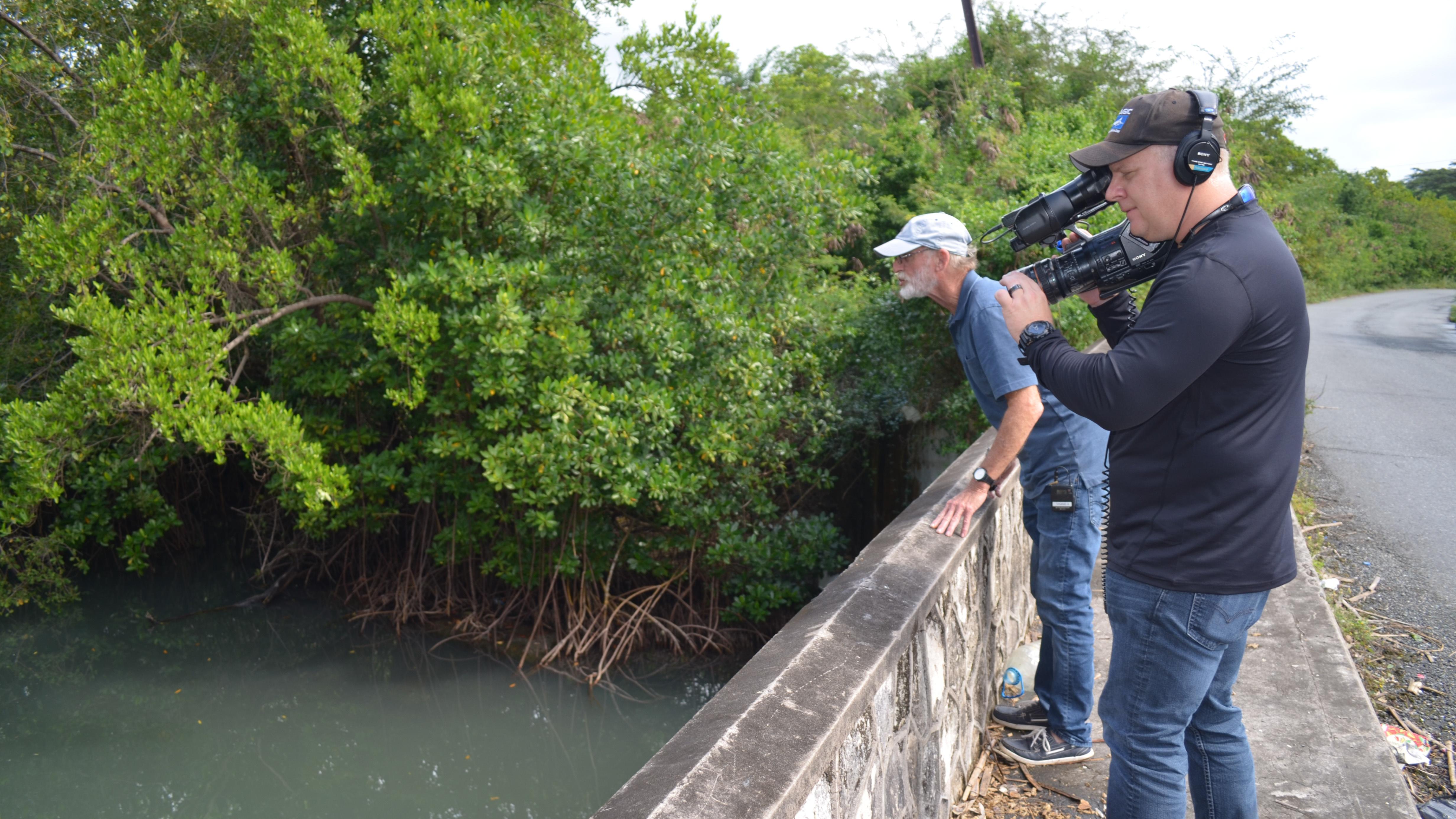 Crocodile Conservationist Lawrence Henriques is setting up a crocodile refuge and sanctuary in a remote area of Jamaica known as Holland Bay.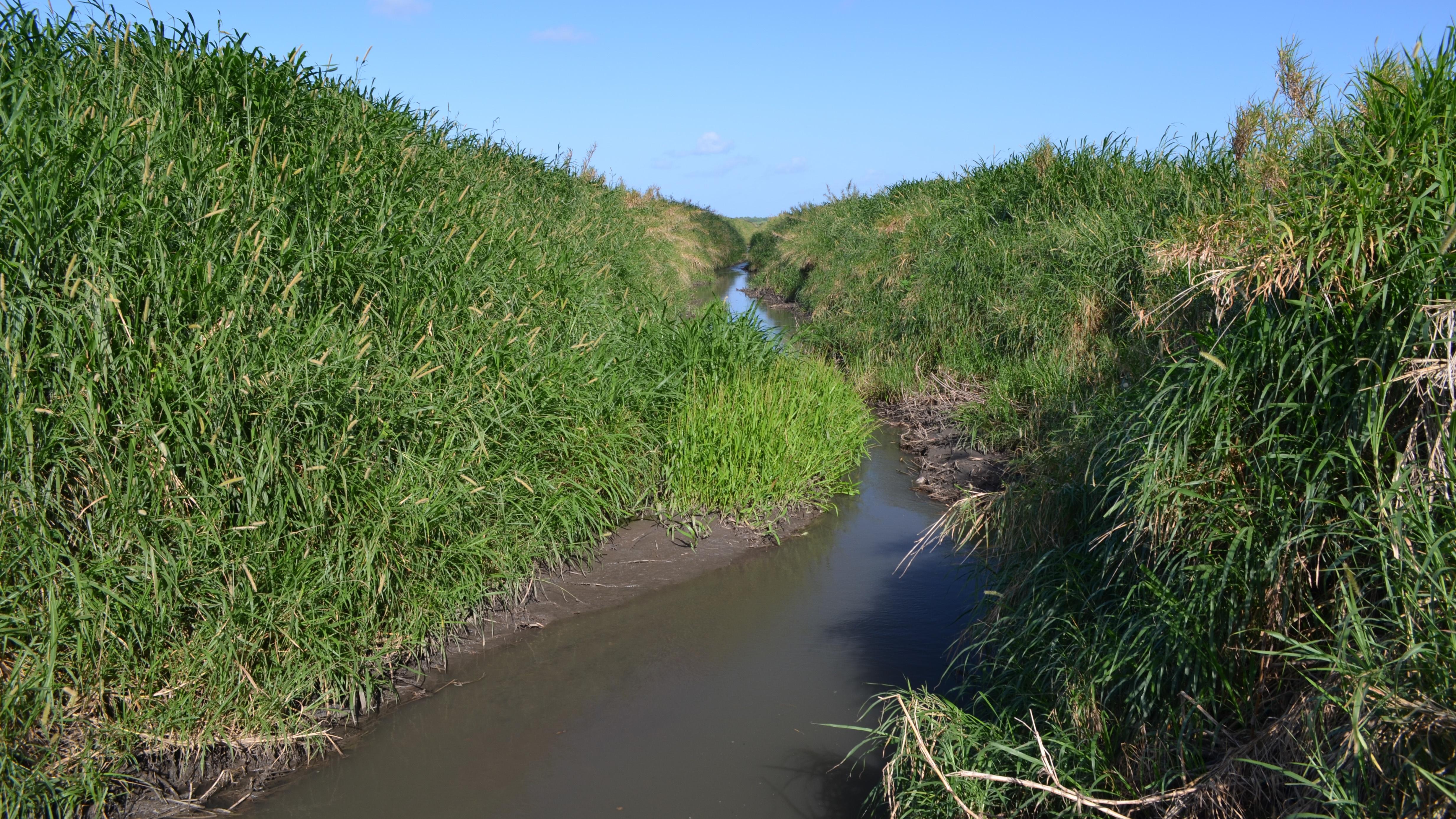 Lawrence Henriques' planned refuge in Holland Bay consists of sugarcane fields, mangrove ponds and beaches. Crocodiles live in canals like this that drain the cane fields.
Funding for this episode of Changing Seas was provided by: