Episode 1004: Fishing the Flats for Science
The flats are shallow, clear waters made up of sand and seagrass that provide habitat for bonefish, tarpon and permit – three species that are popular with recreational anglers in the Florida Keys and the Bahamas. But until relatively recently, little was known about these fishes.

In 1997, after a decline in the Florida Keys bonefishery, anglers and guides came together to form the Bonefish and Tarpon Trust, a science-based conservation organization. Now the group's scientists, together with their academic partners, conduct a number of research projects to better understand the movements, habitats, and spawning behaviors of bonefish, tarpon, and permit.

The ultimate goal: to conserve and restore these economically valuable catch and release fisheries and the habitats they depend on for survival.
---
Experts
Meet the experts featured in this episode.
Episode Photos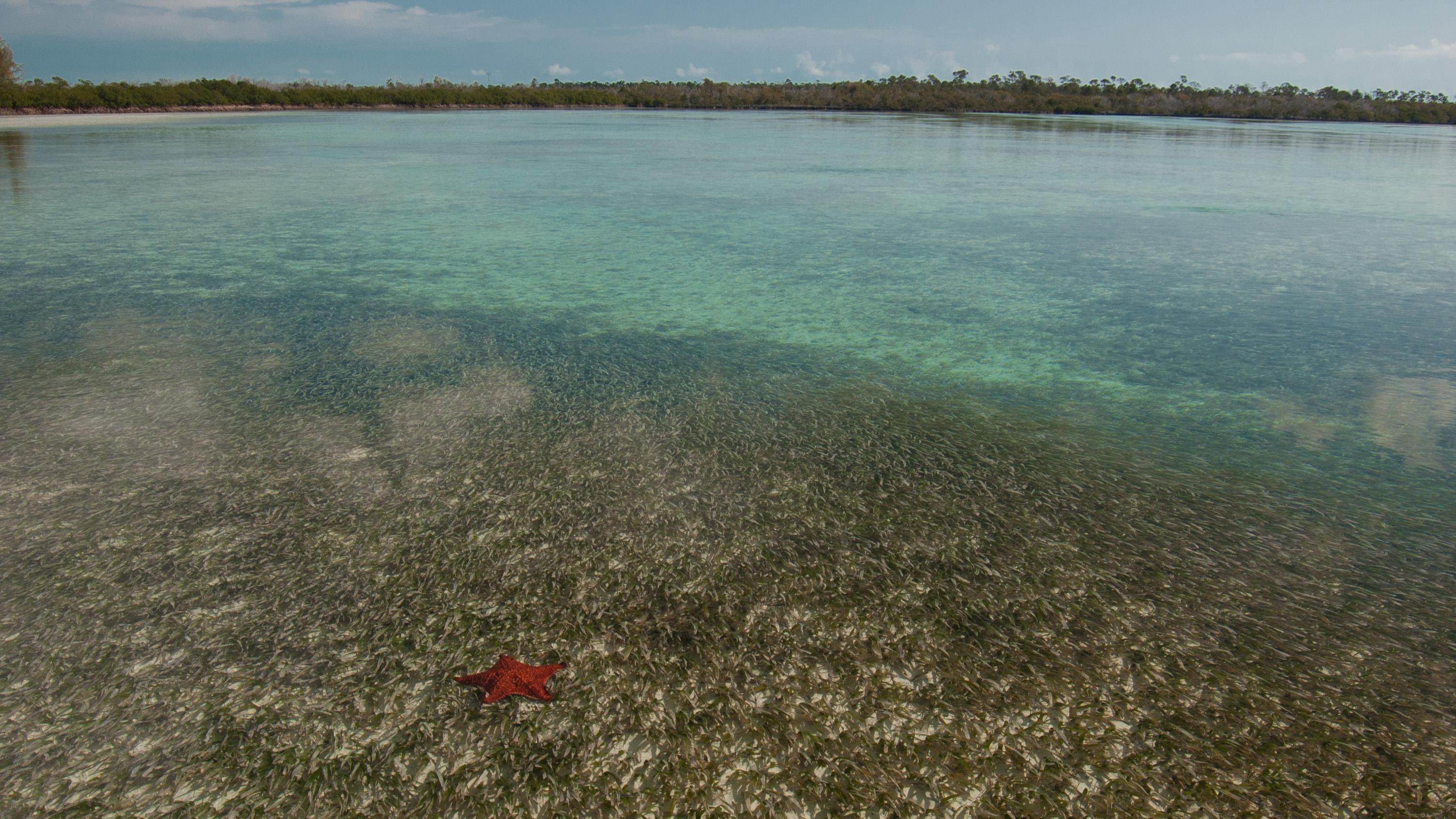 The flats are shallow, clear waters made up of sand, seagrass, and little corals and sponges that provide habitat for bonefish, tarpon and permit.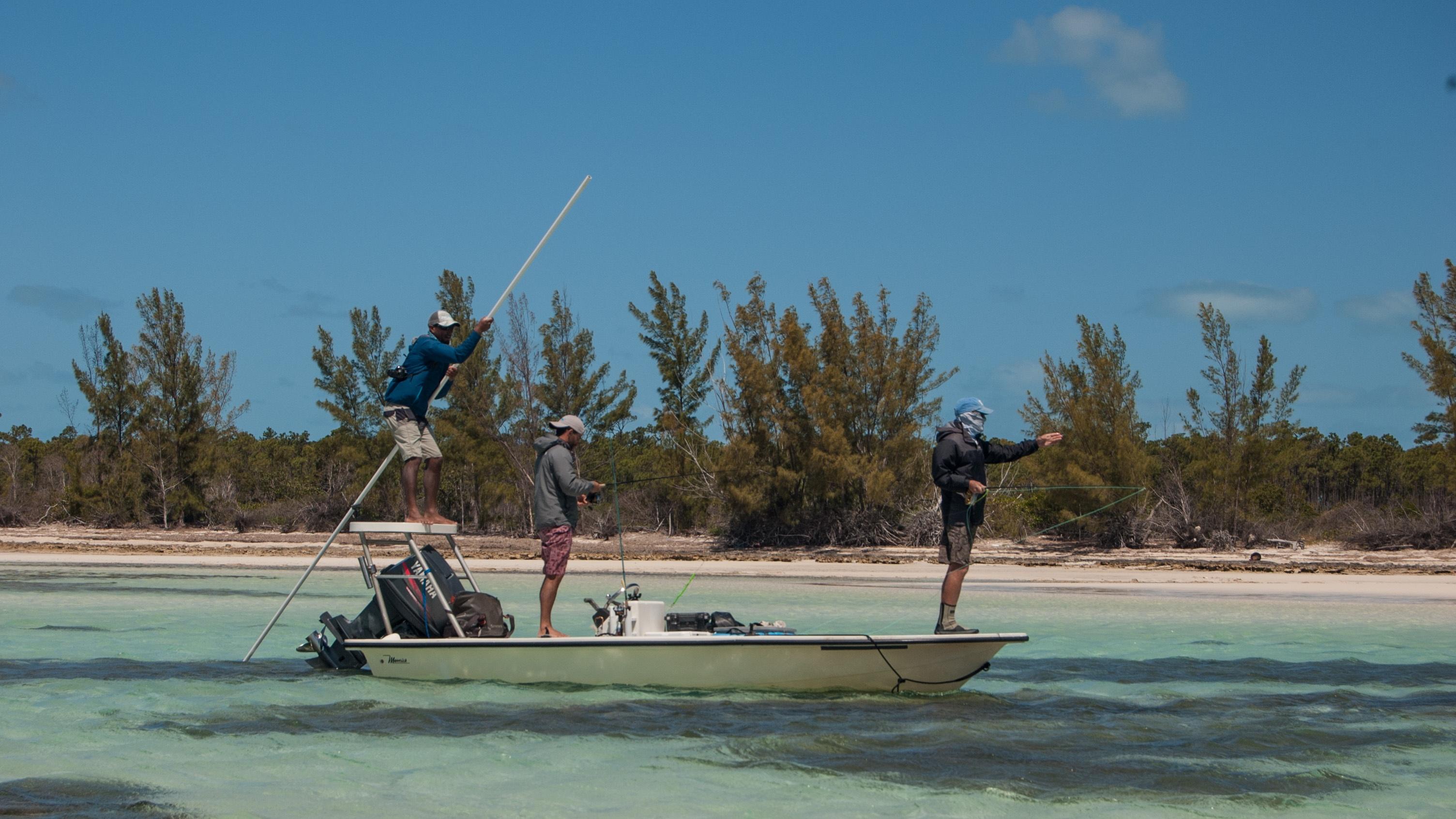 Fishing the flats is a popular pastime in Florida, the Bahamas and Caribbean.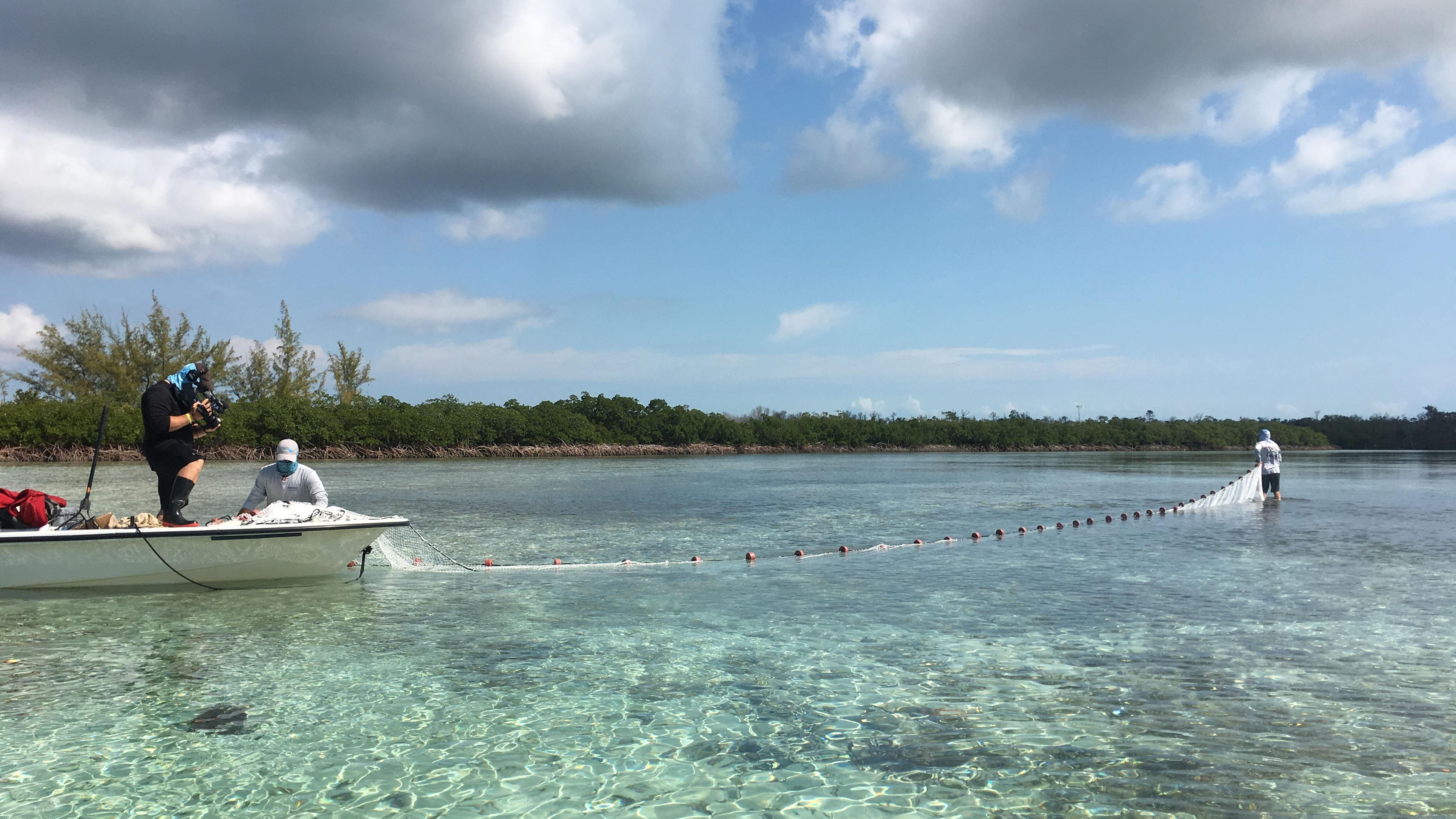 Changing Seas cameraman Sean Hickey captures footage of Bonefish & Tarpon Trust (BTT) scientists as they set a net for bonefish in the Bahamas.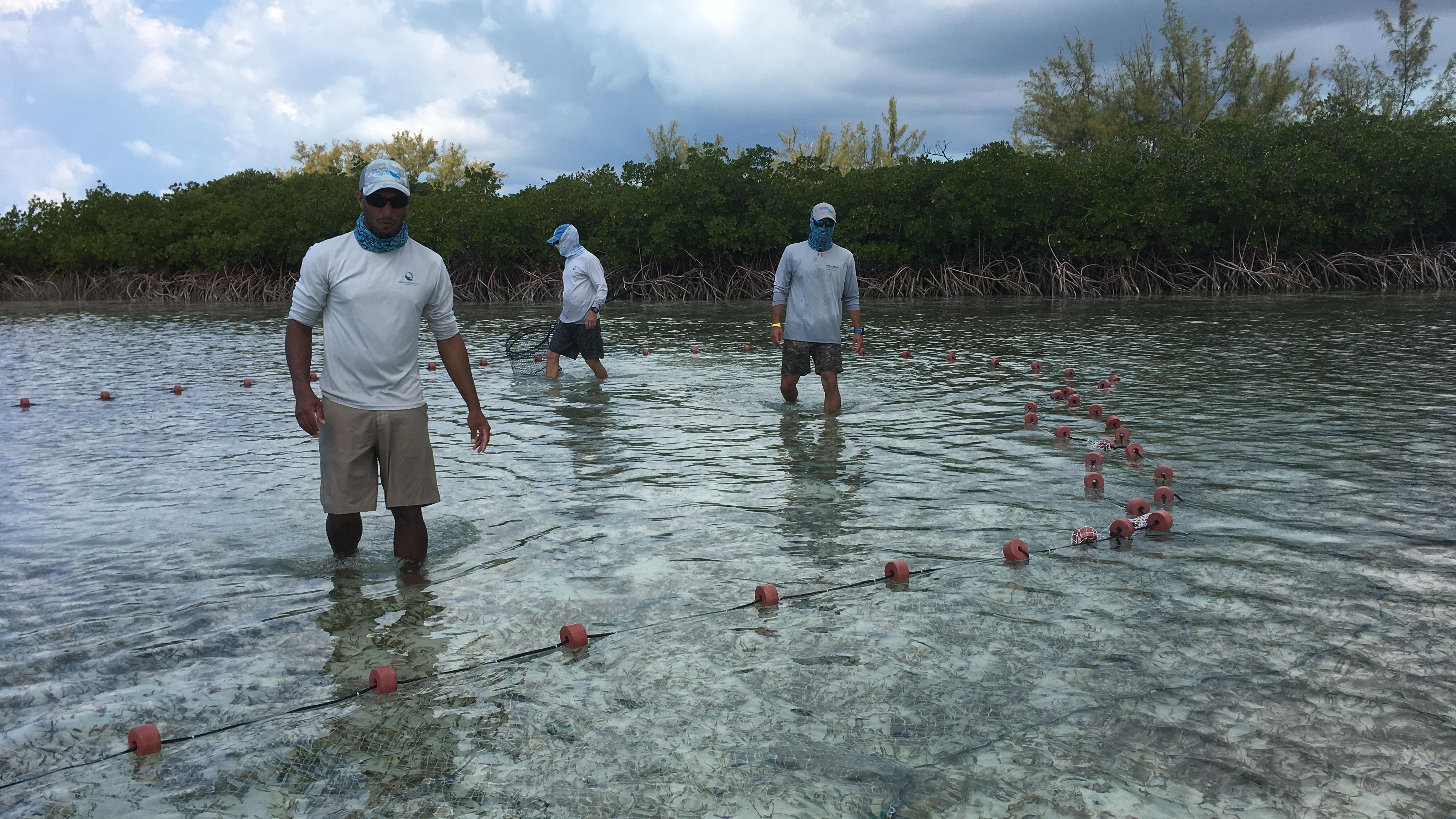 BTT scientists Justin Lewis & Dr. Aaron Adams, together with FAU grad student Cam Luck, collect netted bonefish. The fish will be sexed, measured and tagged for research purposes.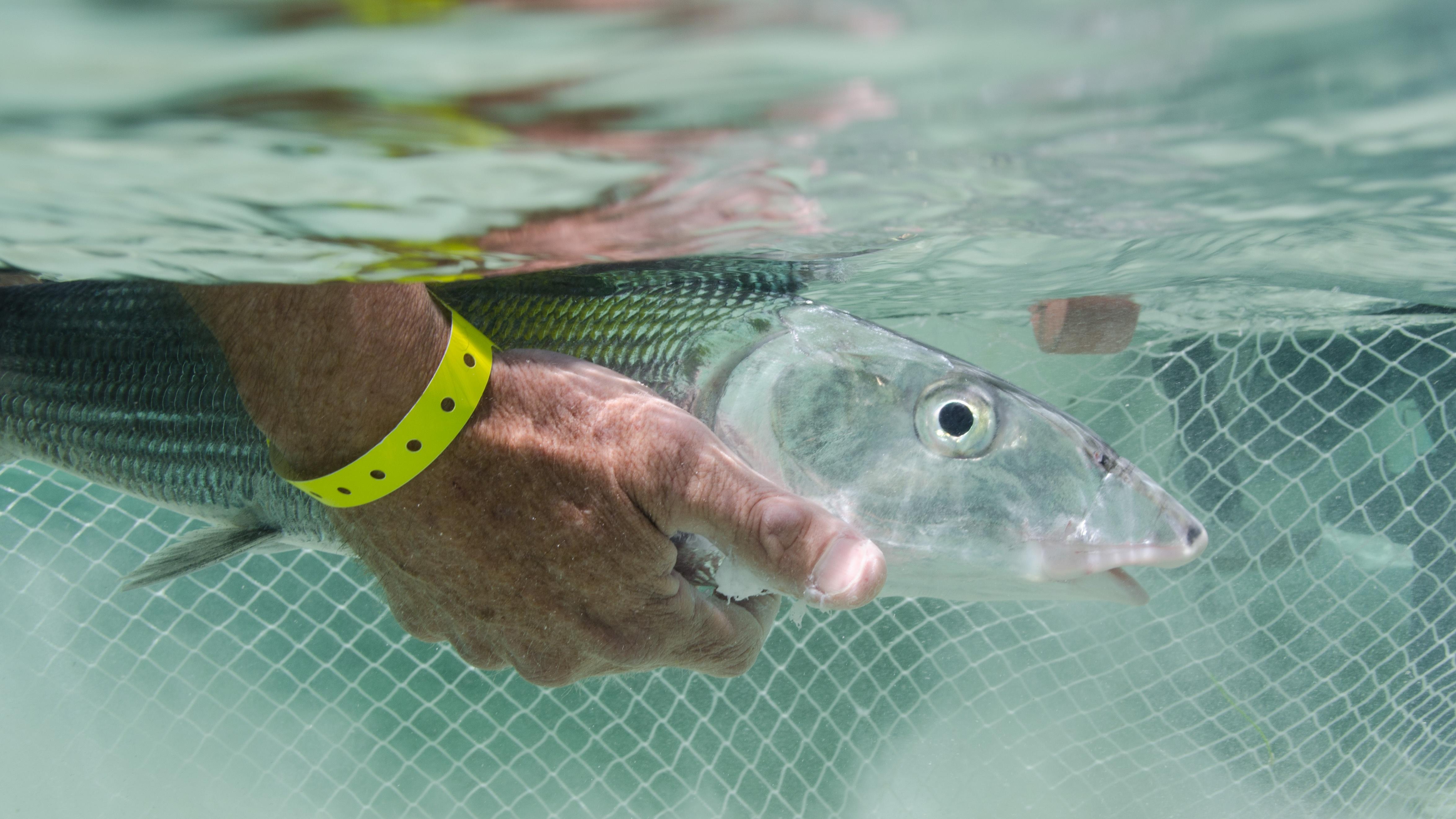 This captured bonefish is ready for its scientific workup.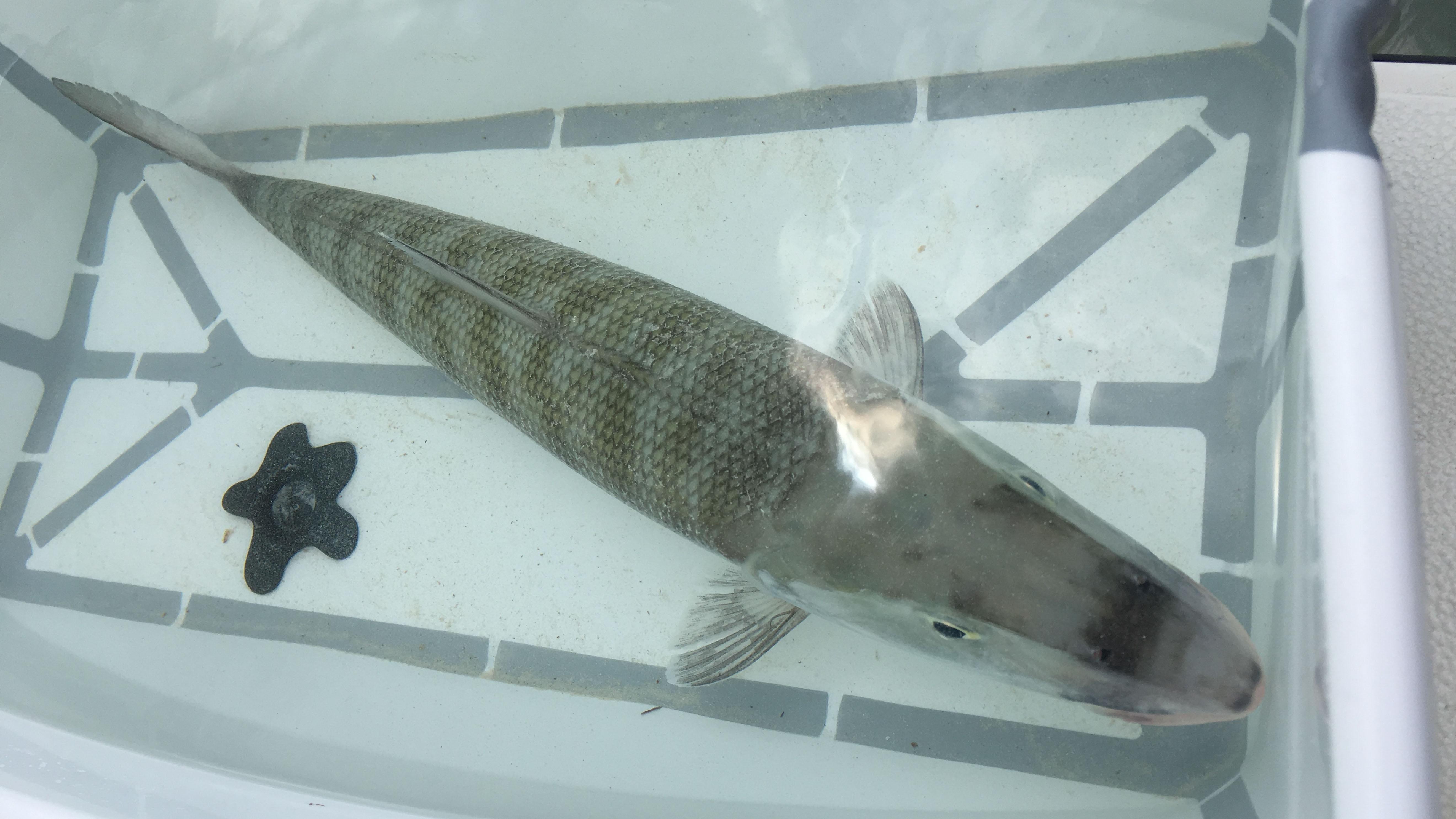 Scientists temporarily hold bonefish in a container during a workup to minimize stress on the animal.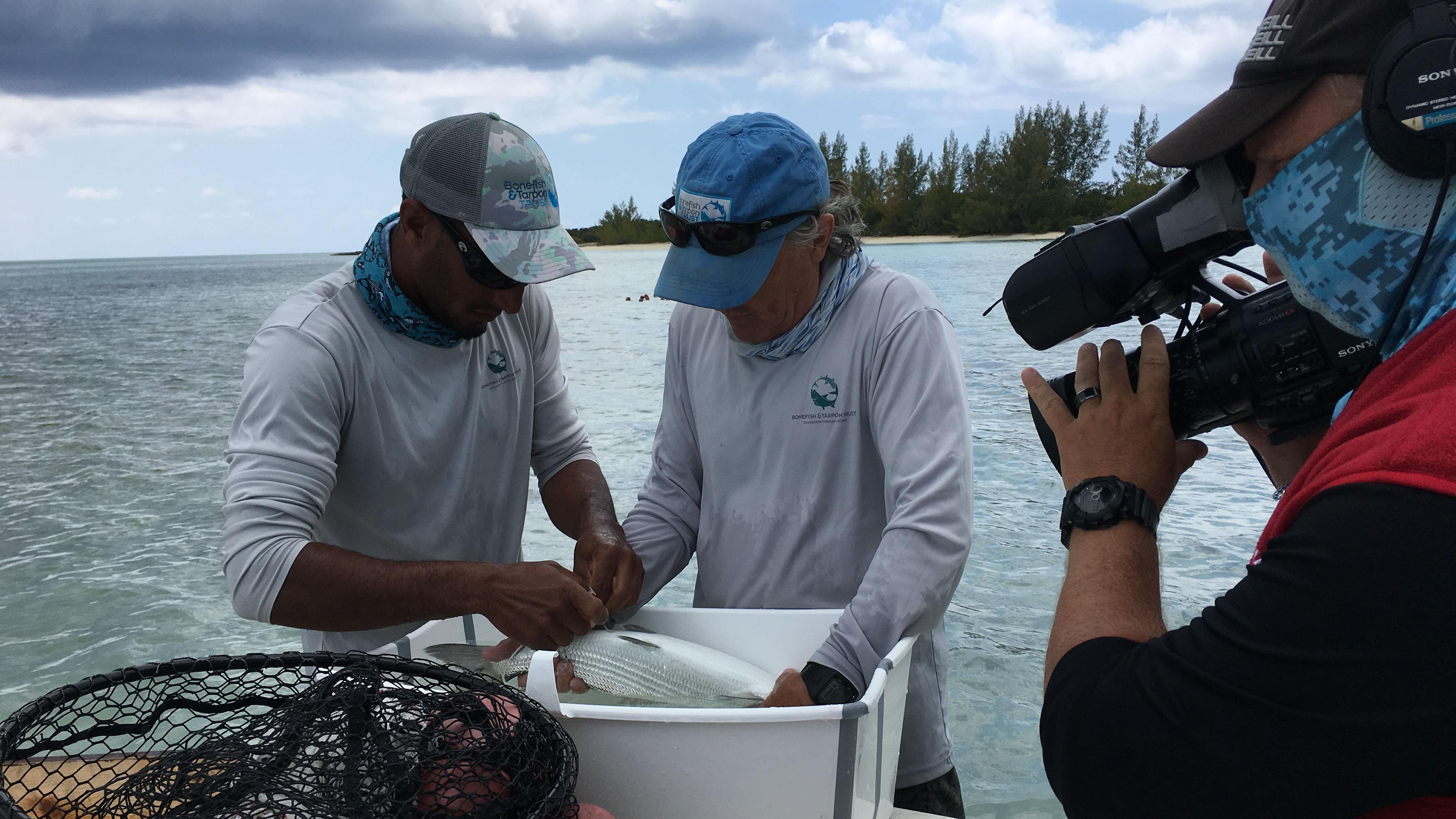 Cameraman Sean Hickey films BTT's Justin Lewis (left) and Dr. Aaron Adams as they check a bonefish for eggs.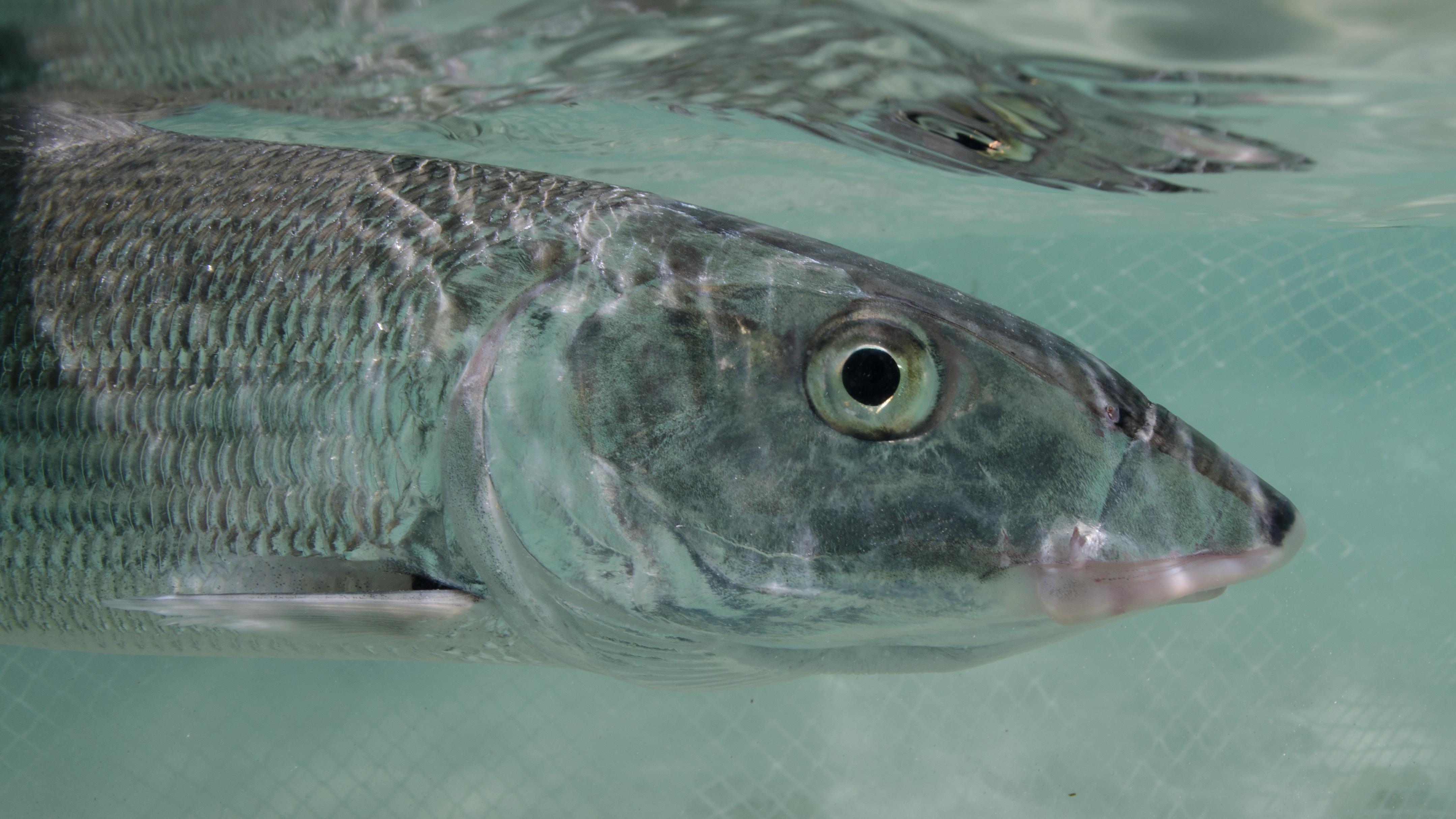 Bonefish are nicknamed the "gray ghost" by anglers because of their ability to blend in with their environment.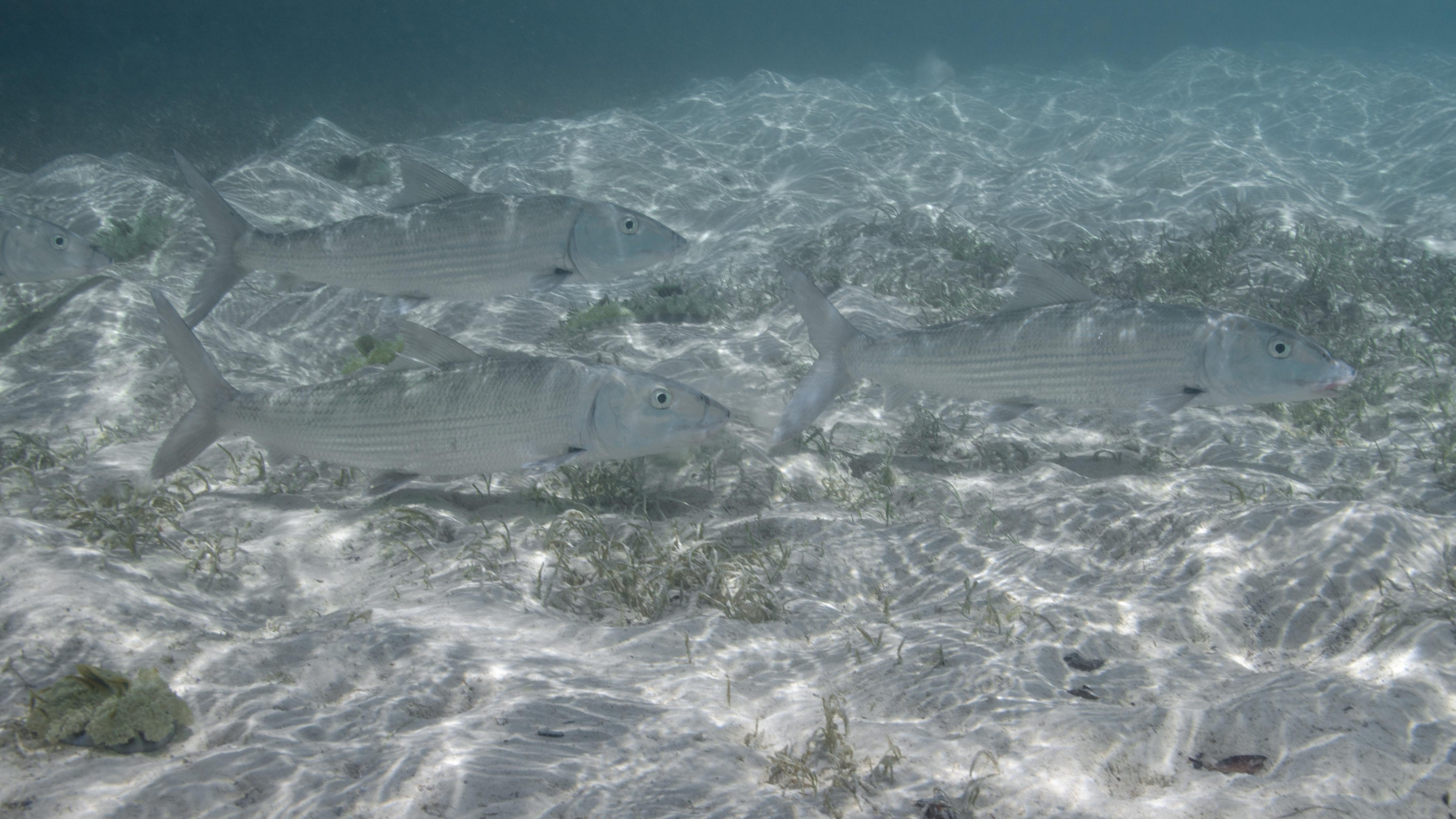 These bonefish were released after their scientific workup.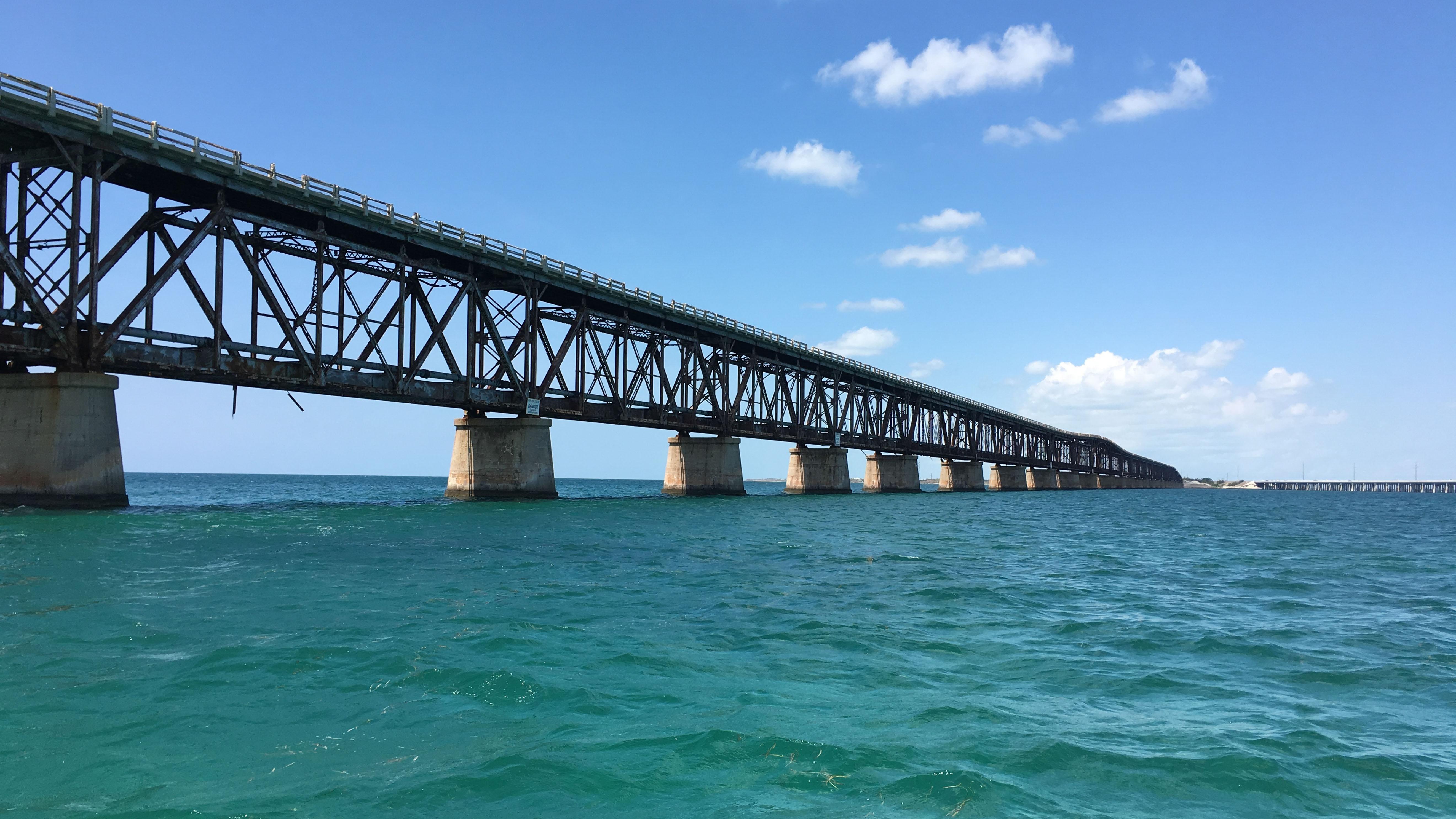 During the spring months, Atlantic tarpon gather beneath the bridges in the lower Florida Keys before going offshore to spawn.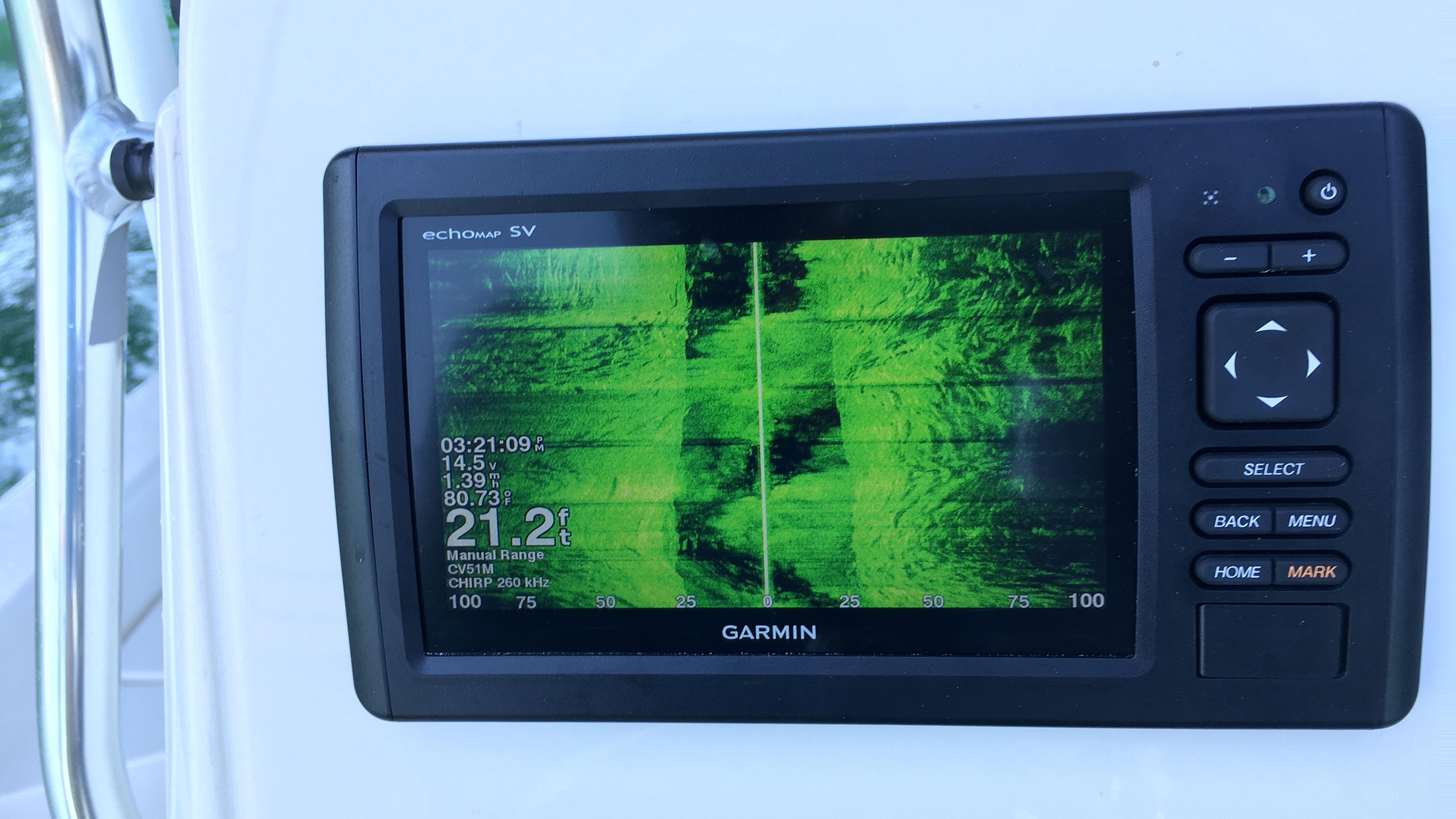 Tarpon can be seen on the scientists' fish finder.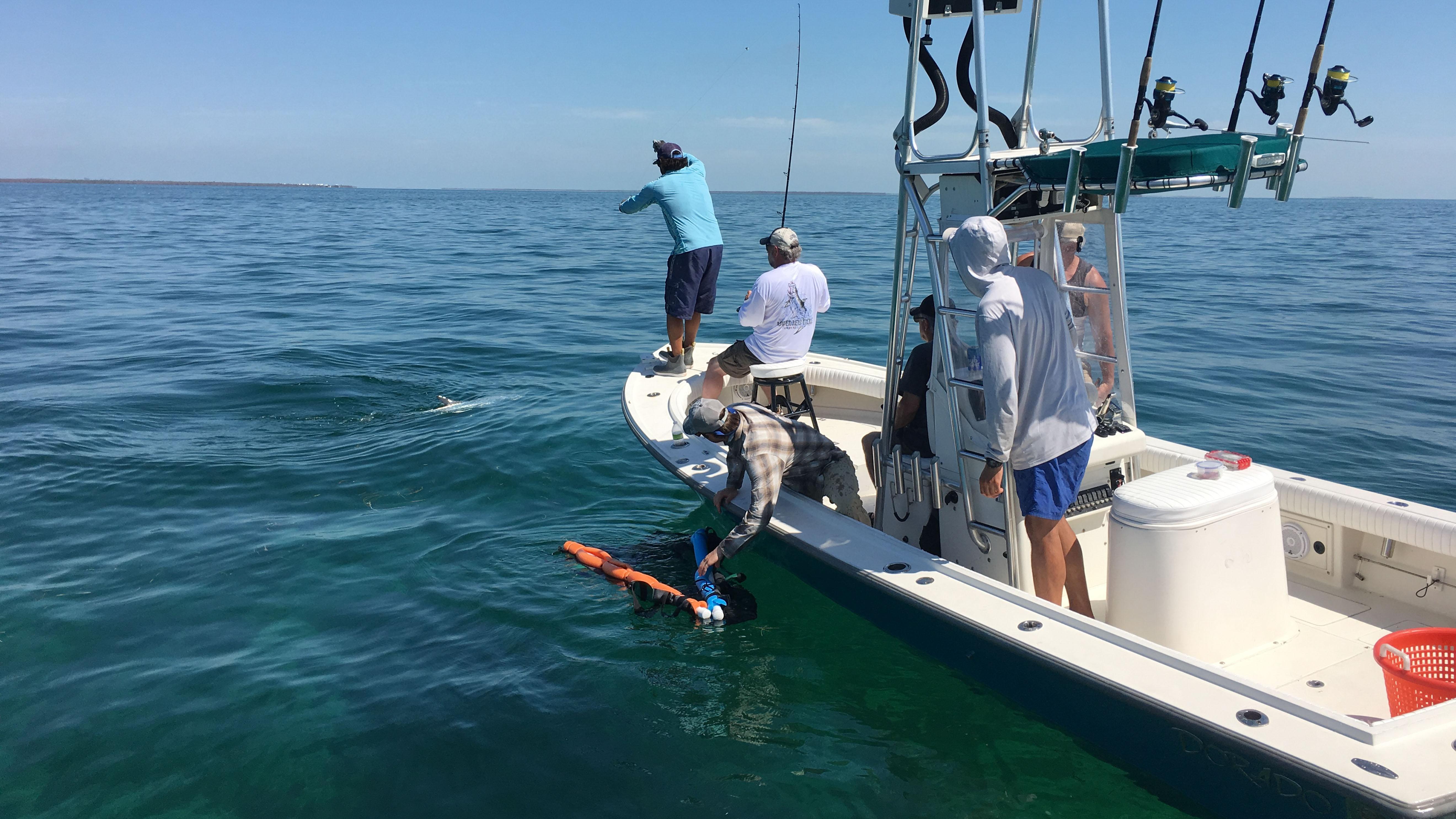 University of Massachusetts Amherst Ph.D. student Lucas Griffin stands by with a net to work up a tarpon caught by recreational anglers.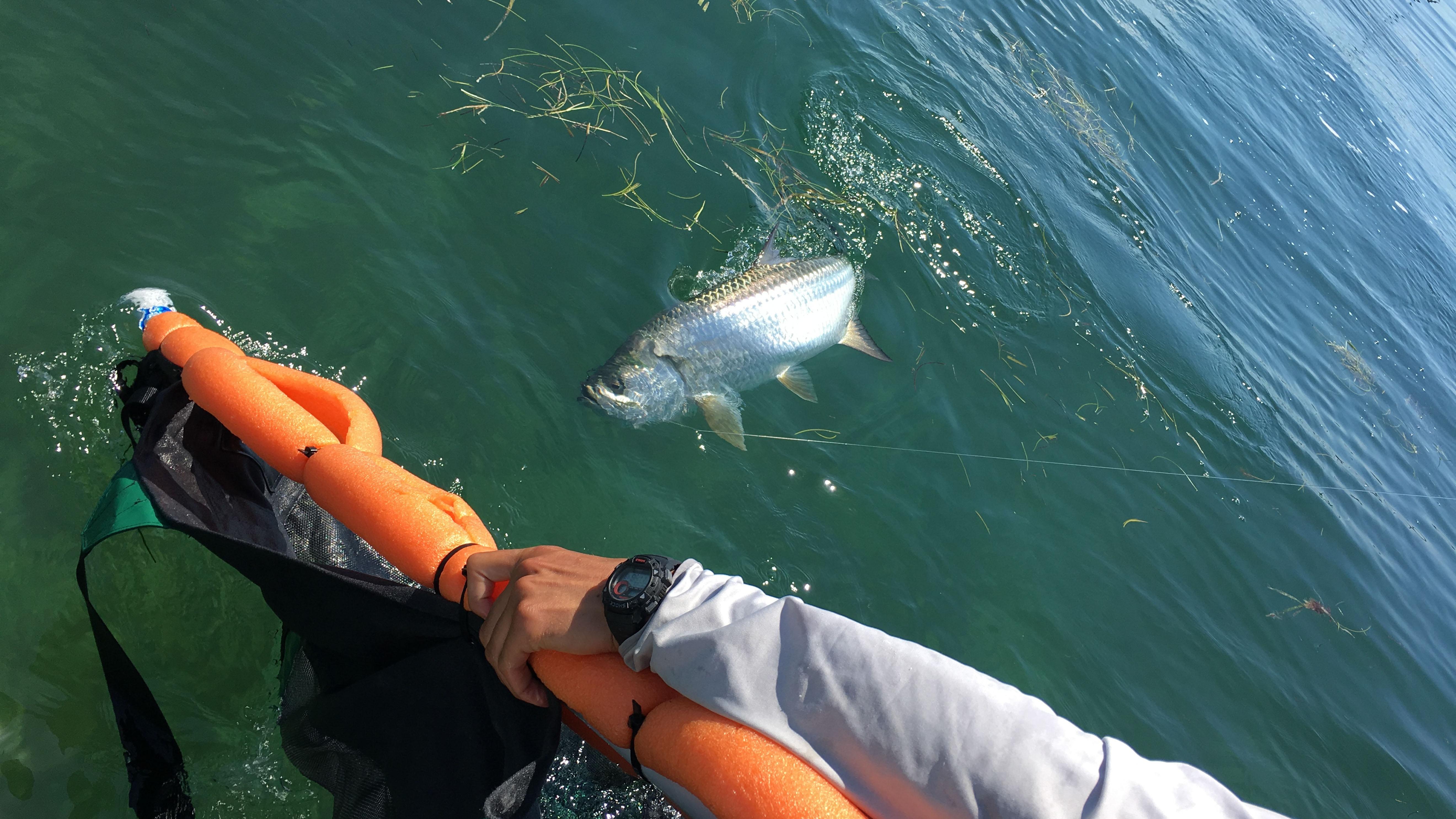 Tarpon are nicknamed "silver kings." The fish can get very large and often jump on the line.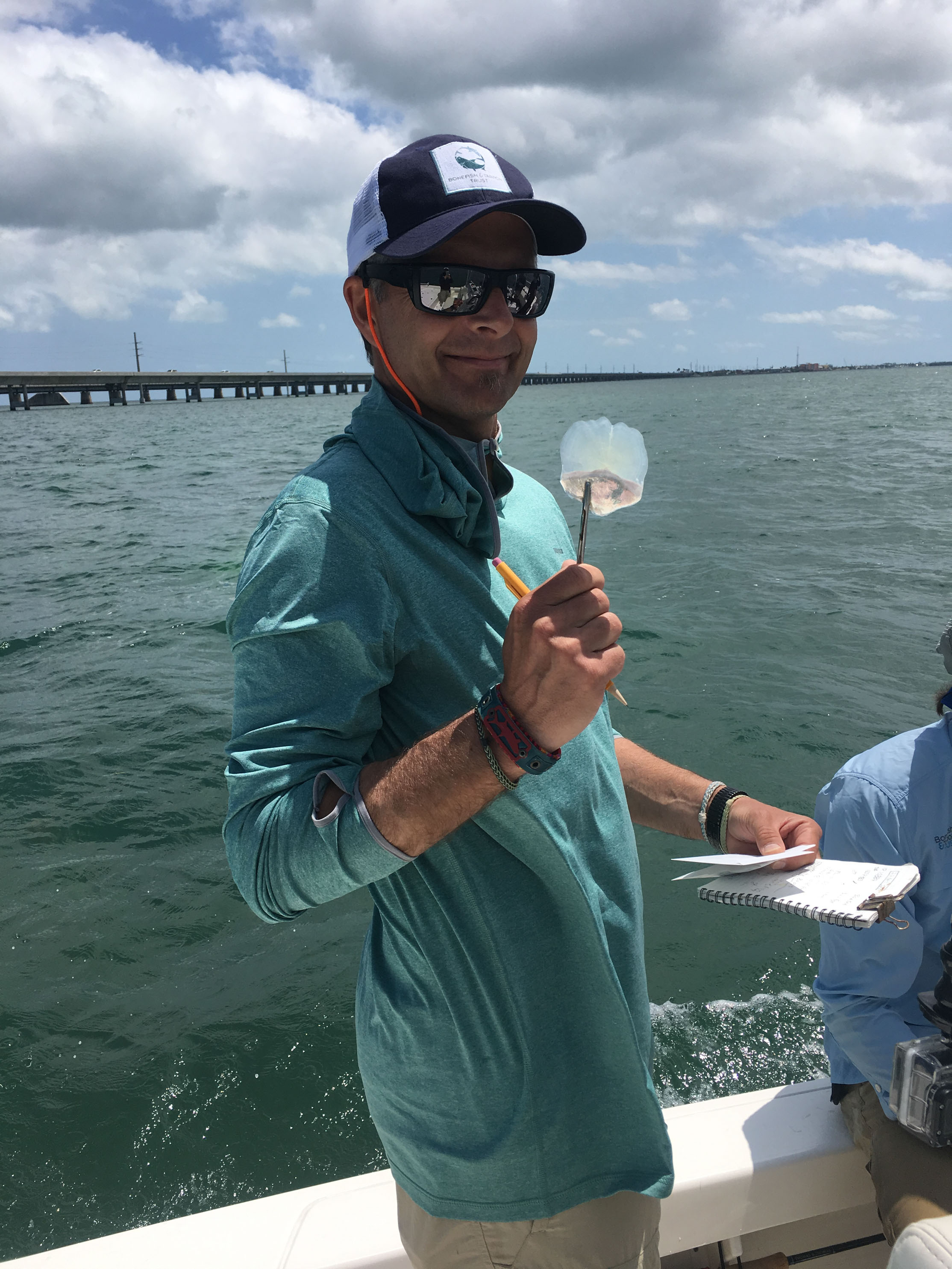 Dr. Andy Danylchuck with the University of Massachusetts Amherst holds up a tarpon scale. It will be analyzed as part of the research.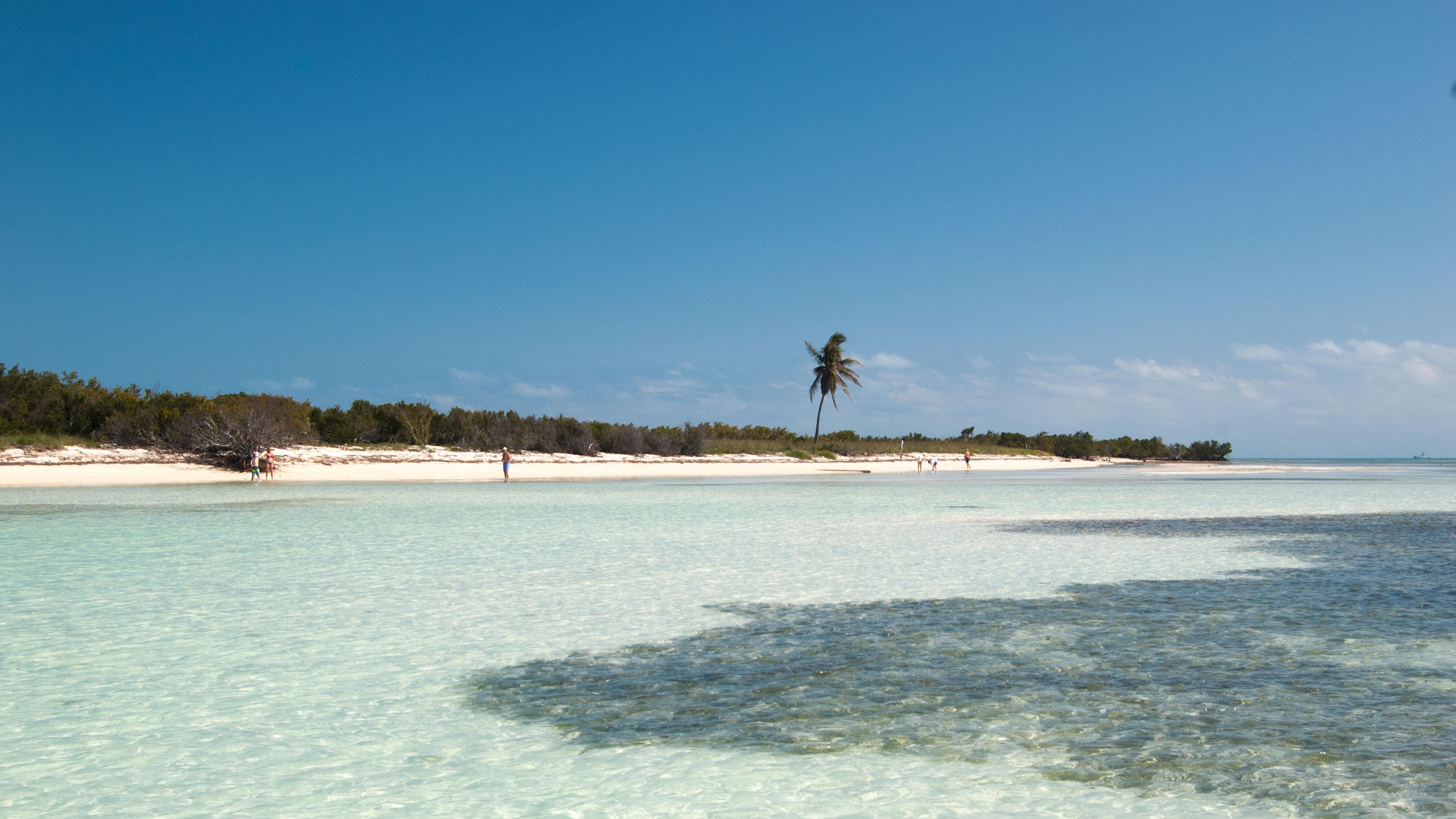 The Florida Keys are home to vast expanses of shallow flats that are popular with anglers.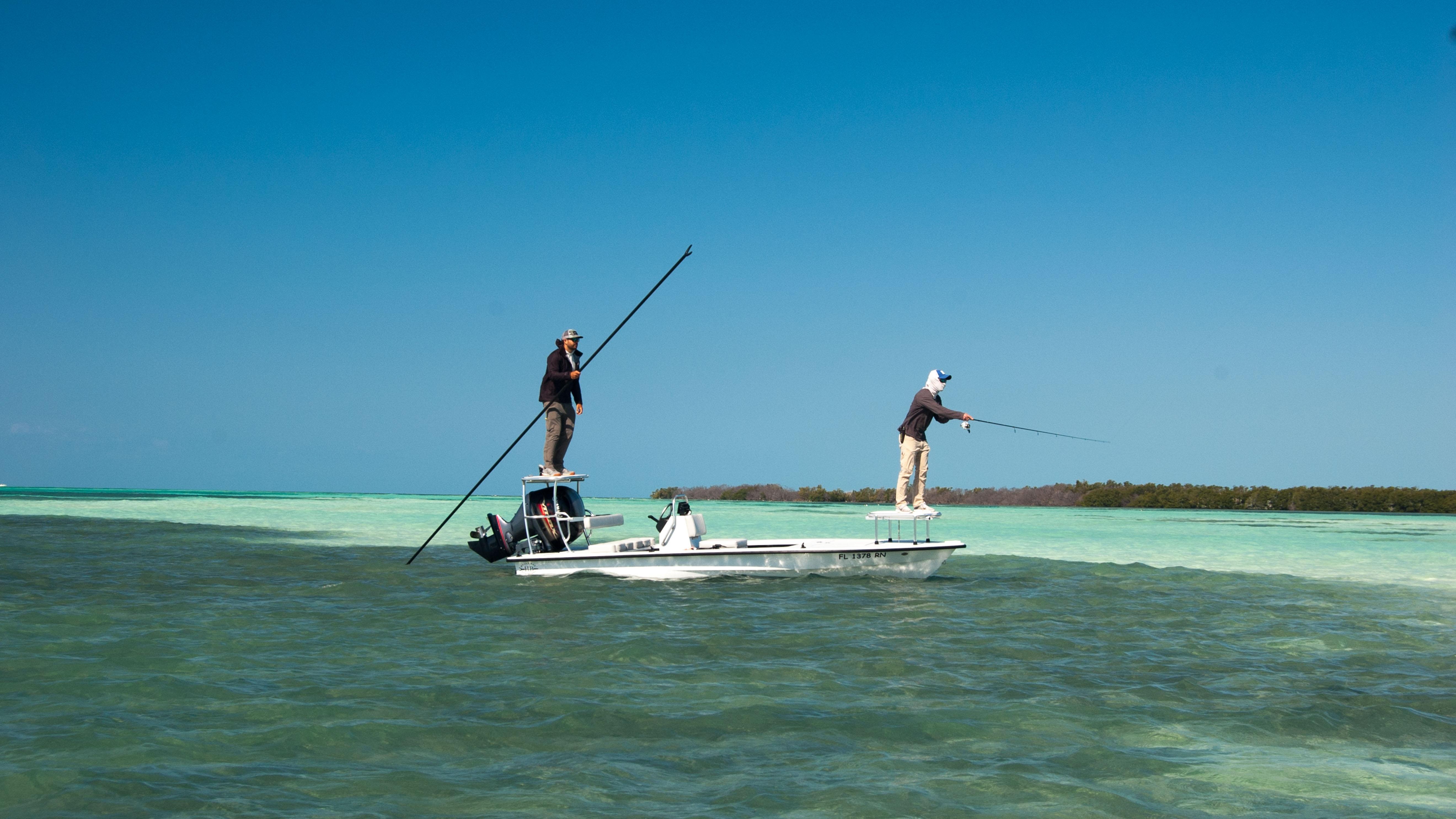 Captain Jordan Carter poles the boat while Dr. Jake Brownscombe from Carleton University casts to catch a permit.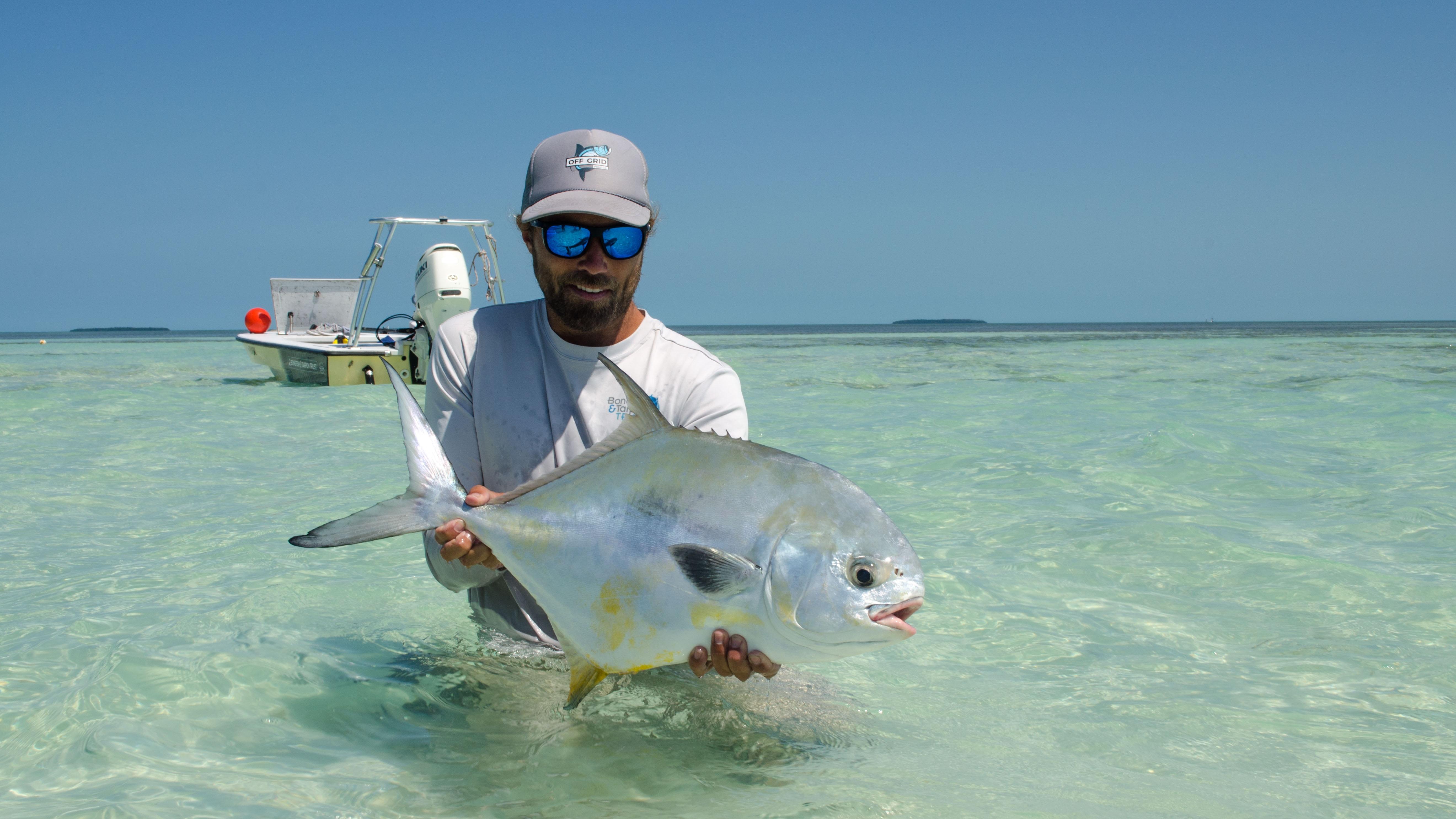 BTT's Dr. Ross Boucek holds a permit that will be worked up by the science team.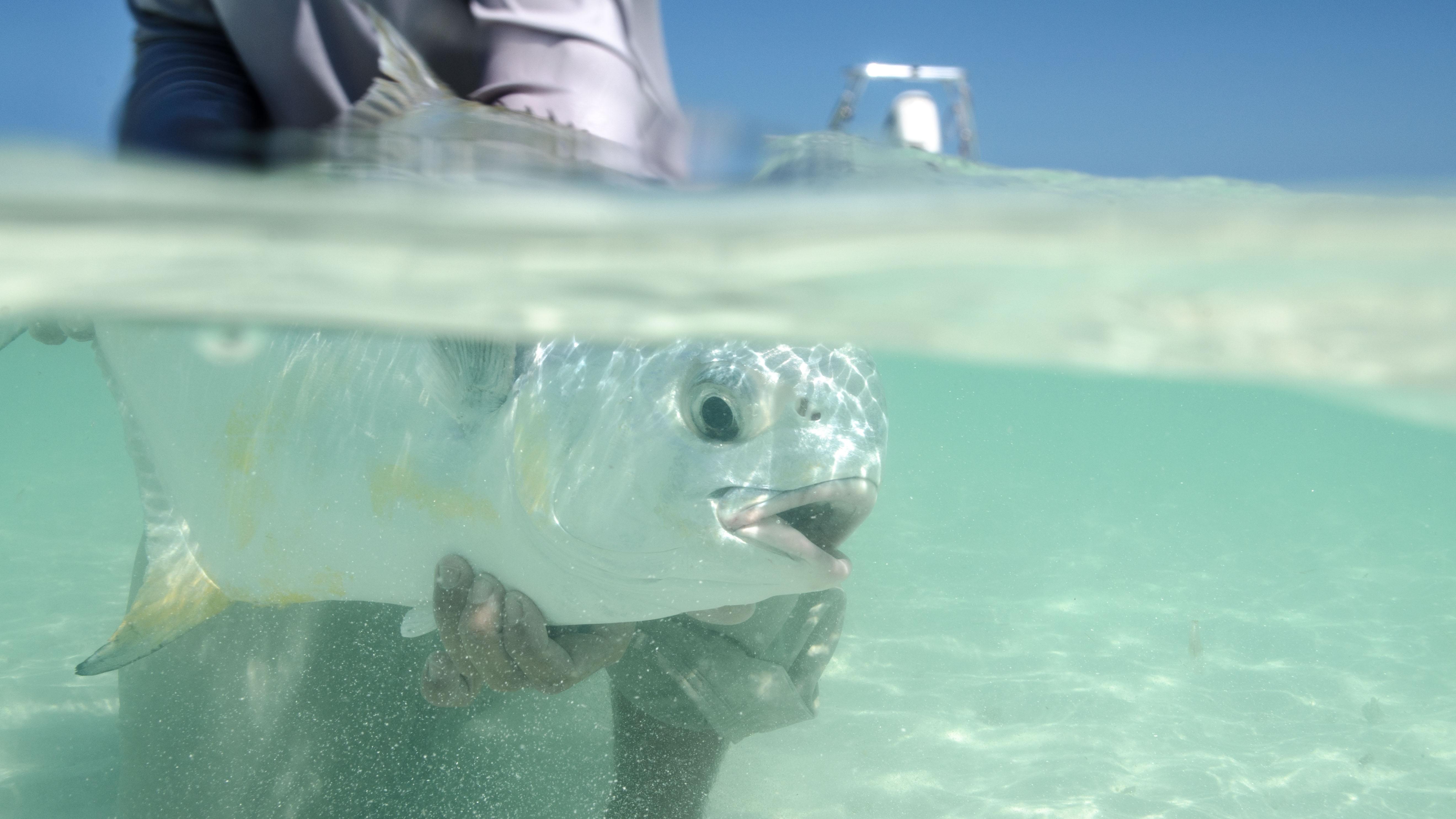 Permit are in the Jack family.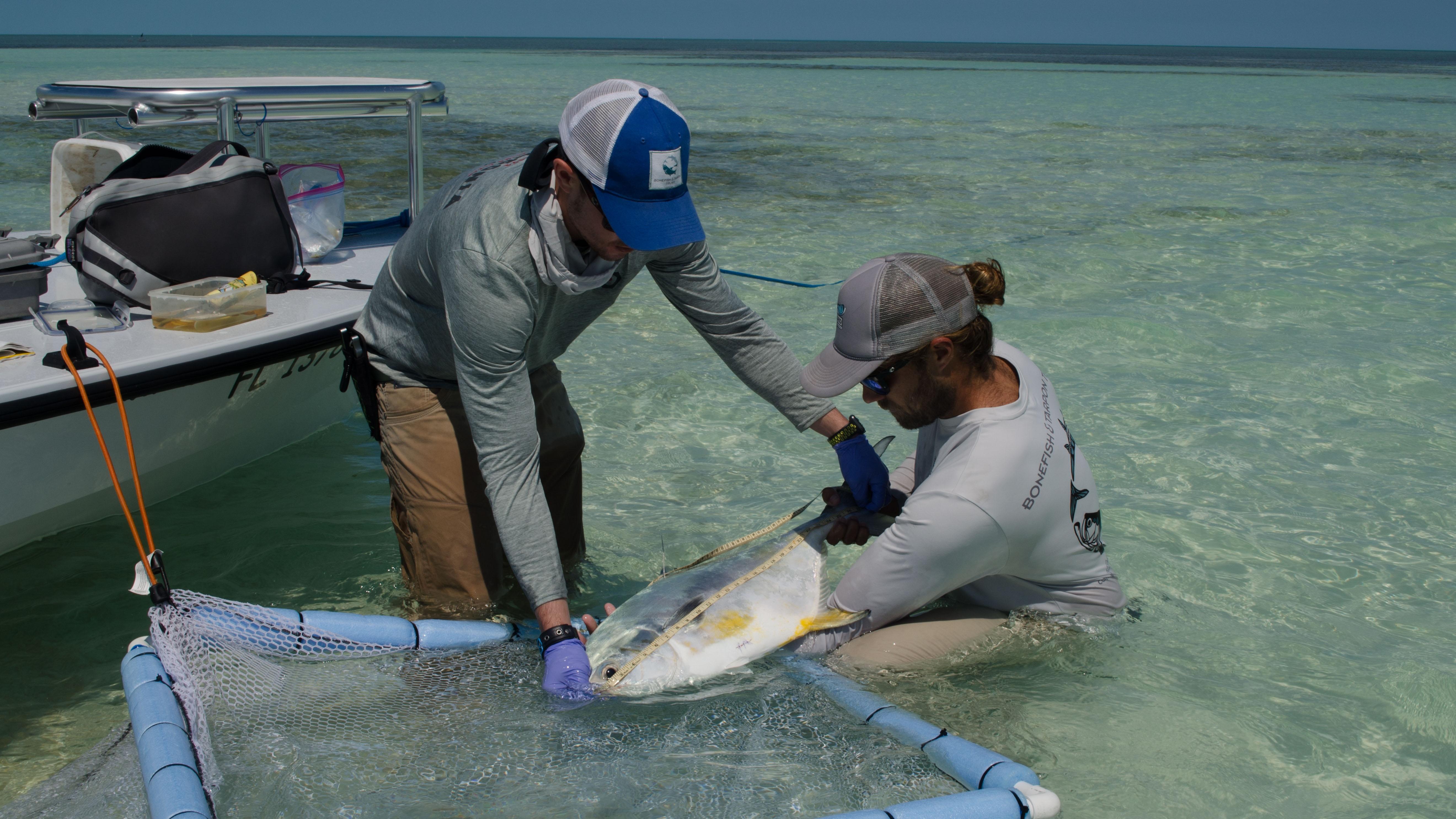 BTT's Dr. Ross Boucek holds a permit while Carleton University's Dr. Jake Brownscombe measures the fish.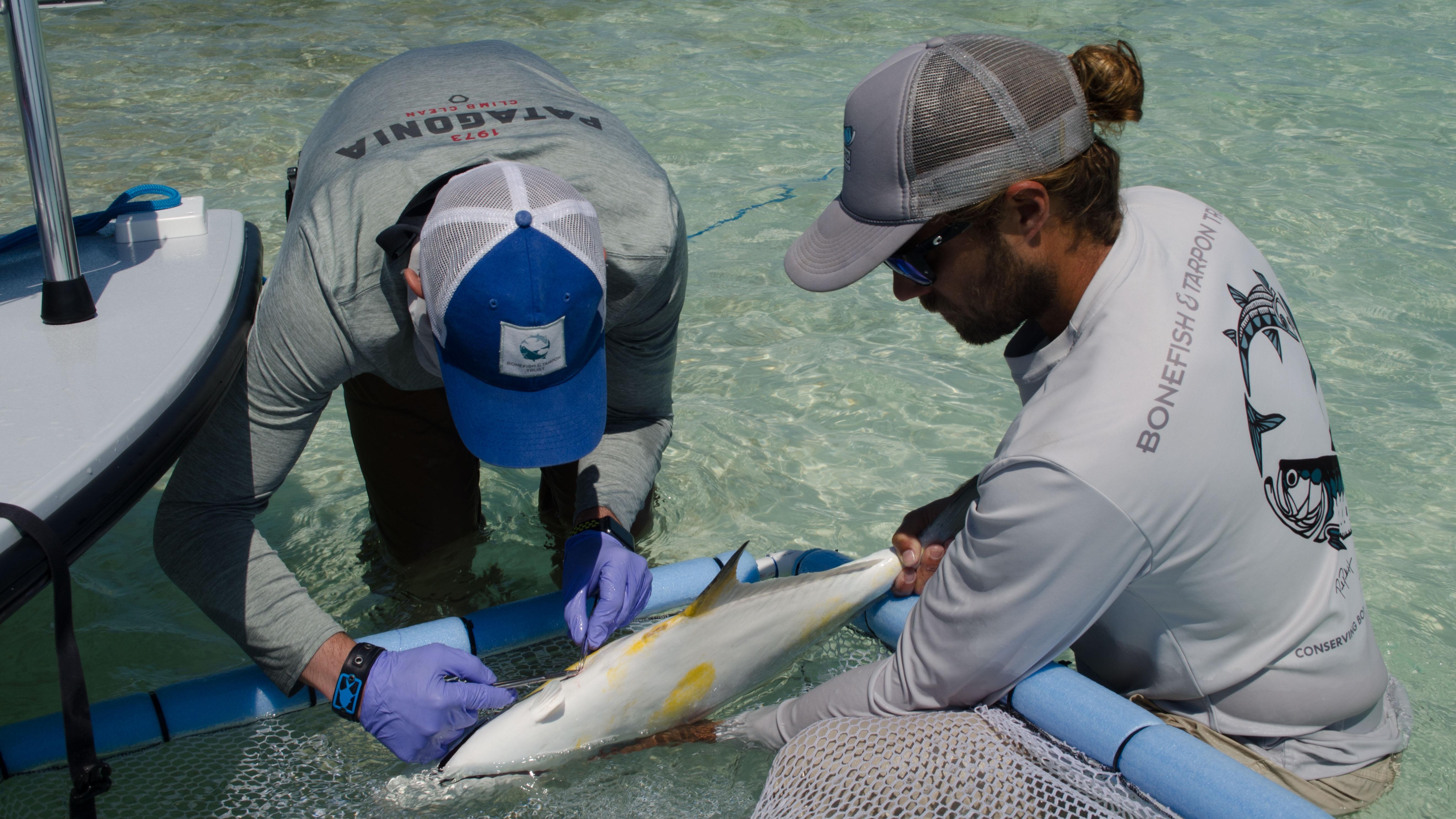 Carleton University's Dr. Jake Brownscombe inserts an acoustic tag into a permit. These tags allow experts to follow the animal's movements.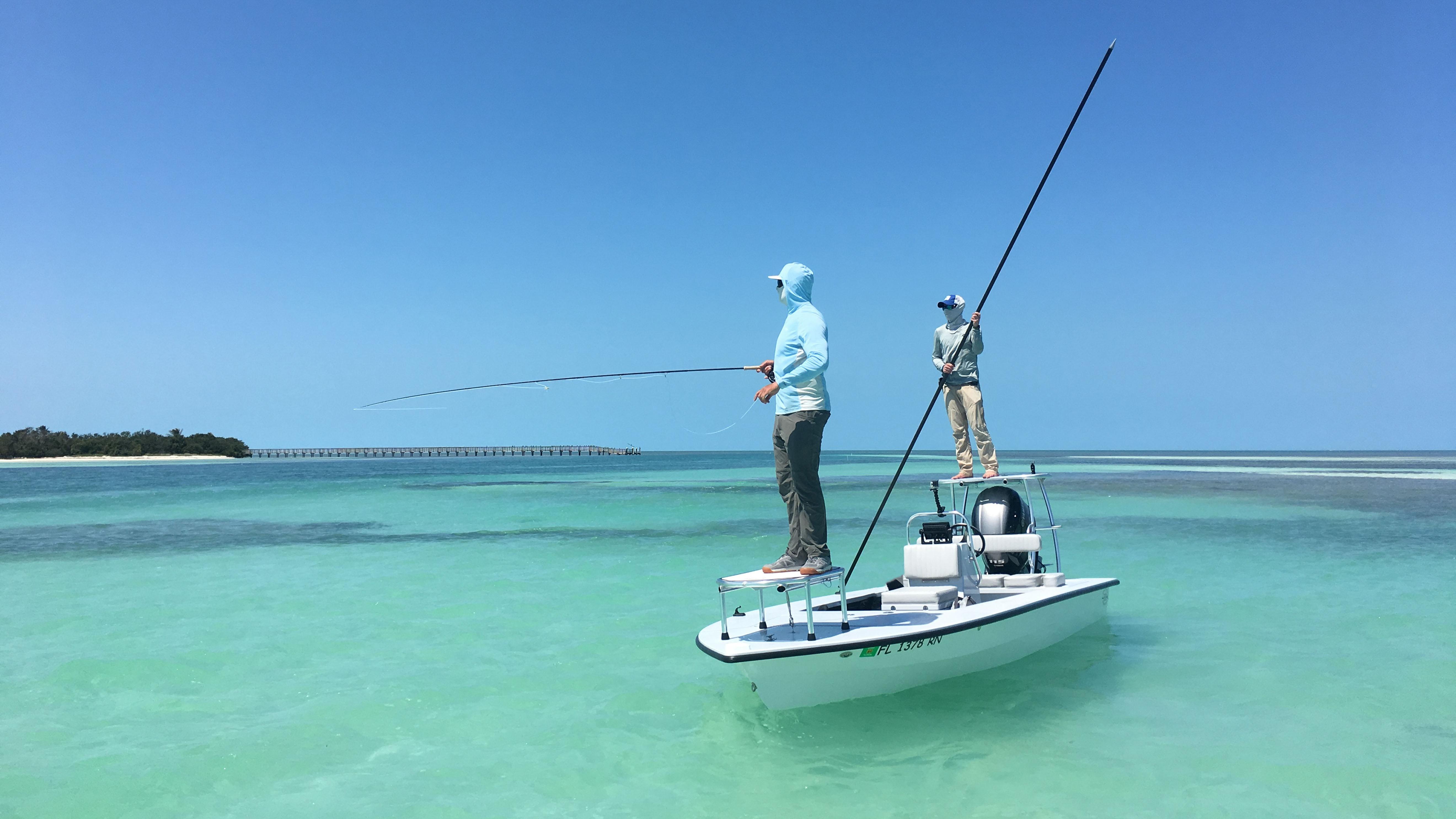 Captain Jordan Carter (bow) and Dr. Jake Brownscombe scan the flats for permit.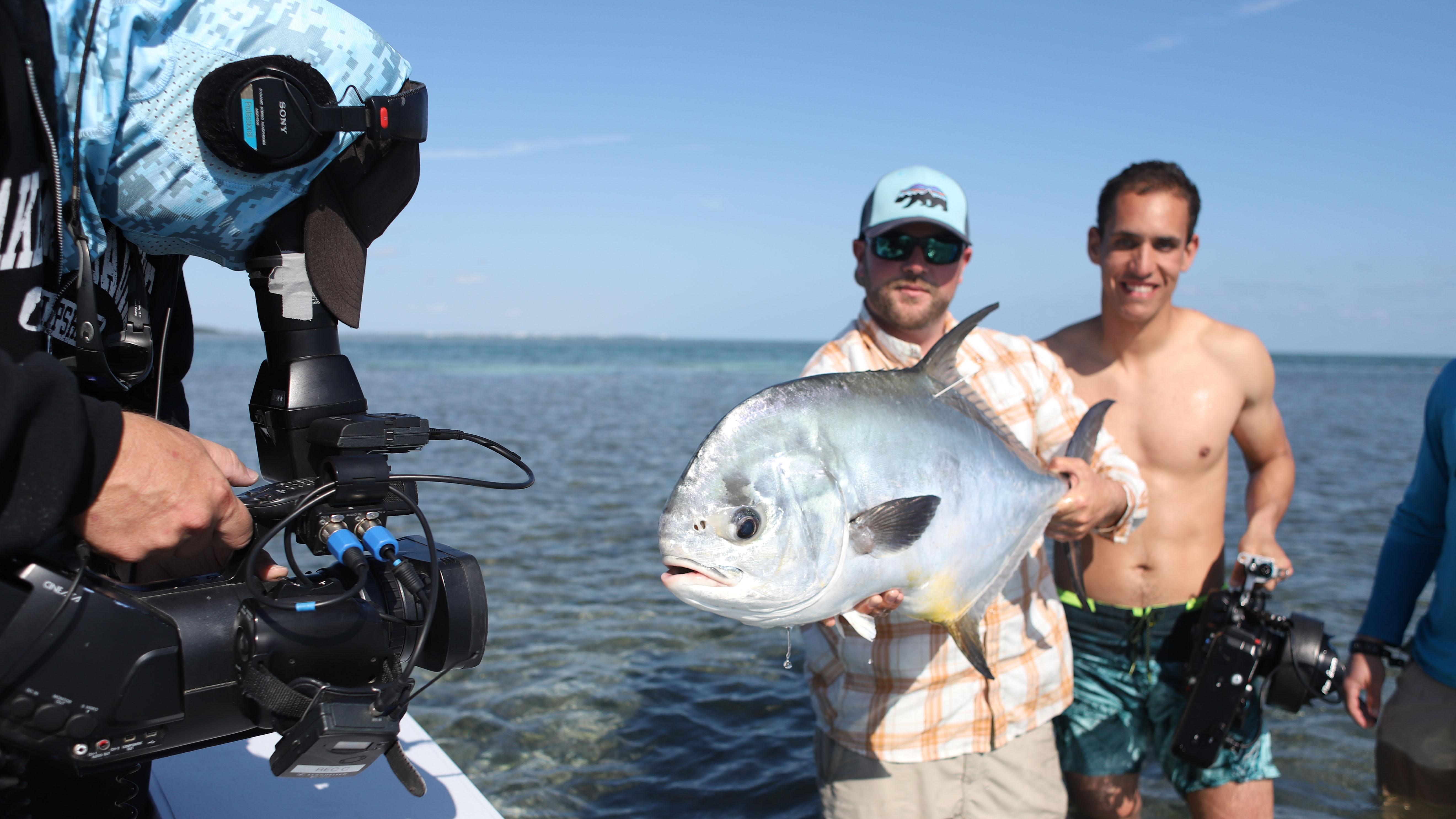 Changing Seas Director of Photography Sean Hickey films Captain Chris Leeman holding a permit while cameraman David Diez looks on.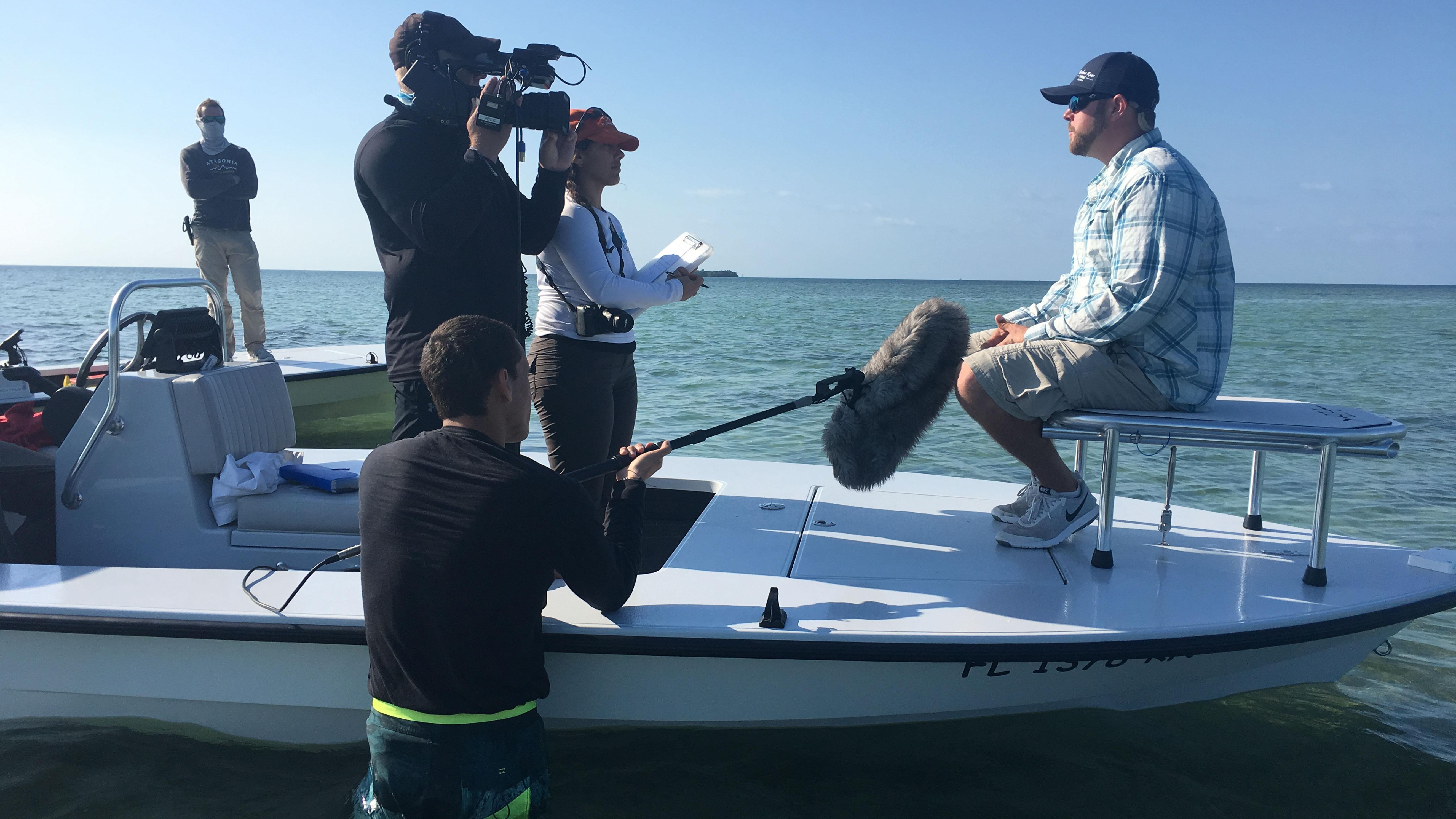 Associate Producer Kristin Paterakis interviews Captain Chris Leeman while Dr. Jake Brownscombe watches in the background.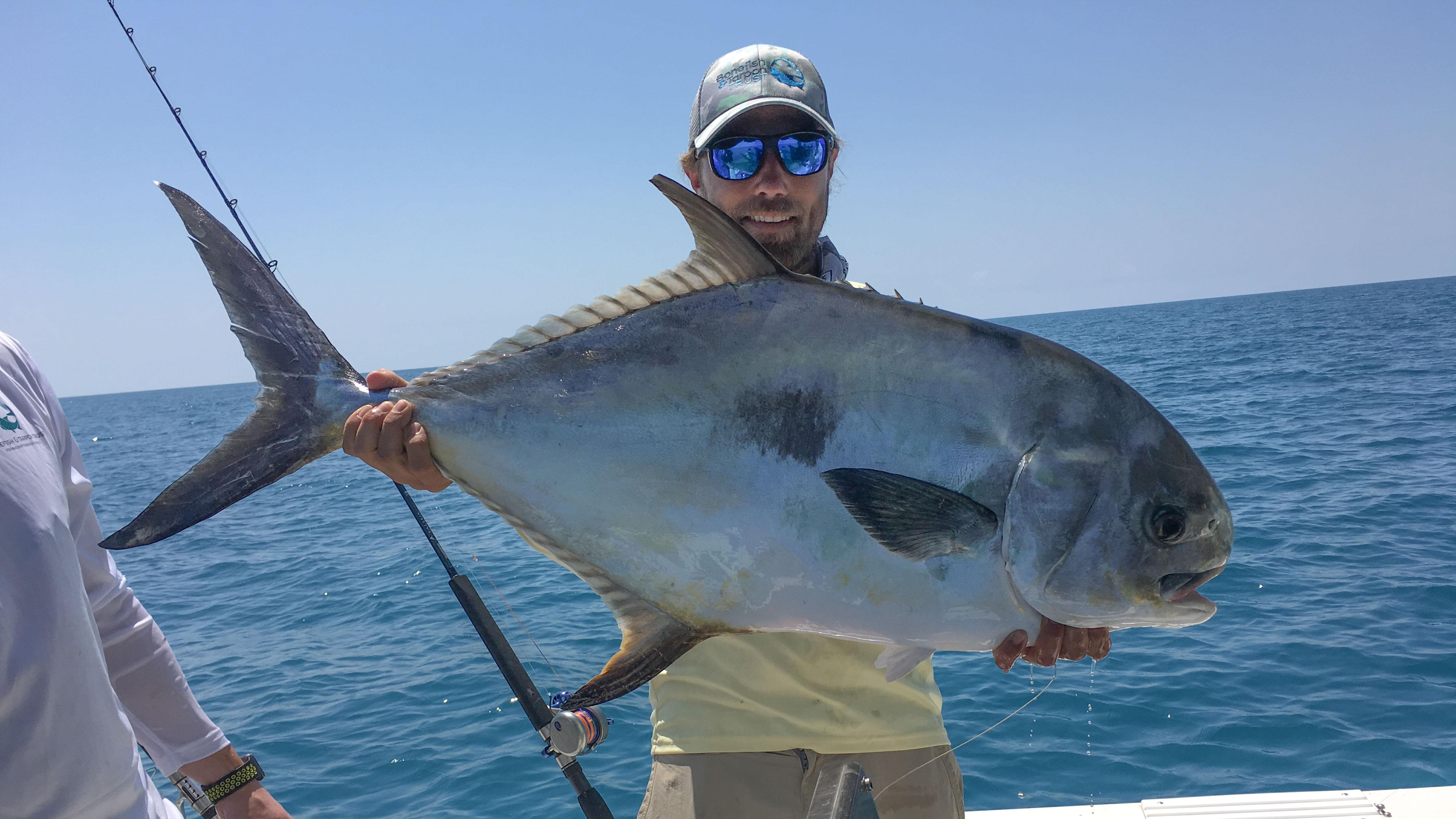 BTT's Dr. Ross Boucek holds a really large permit.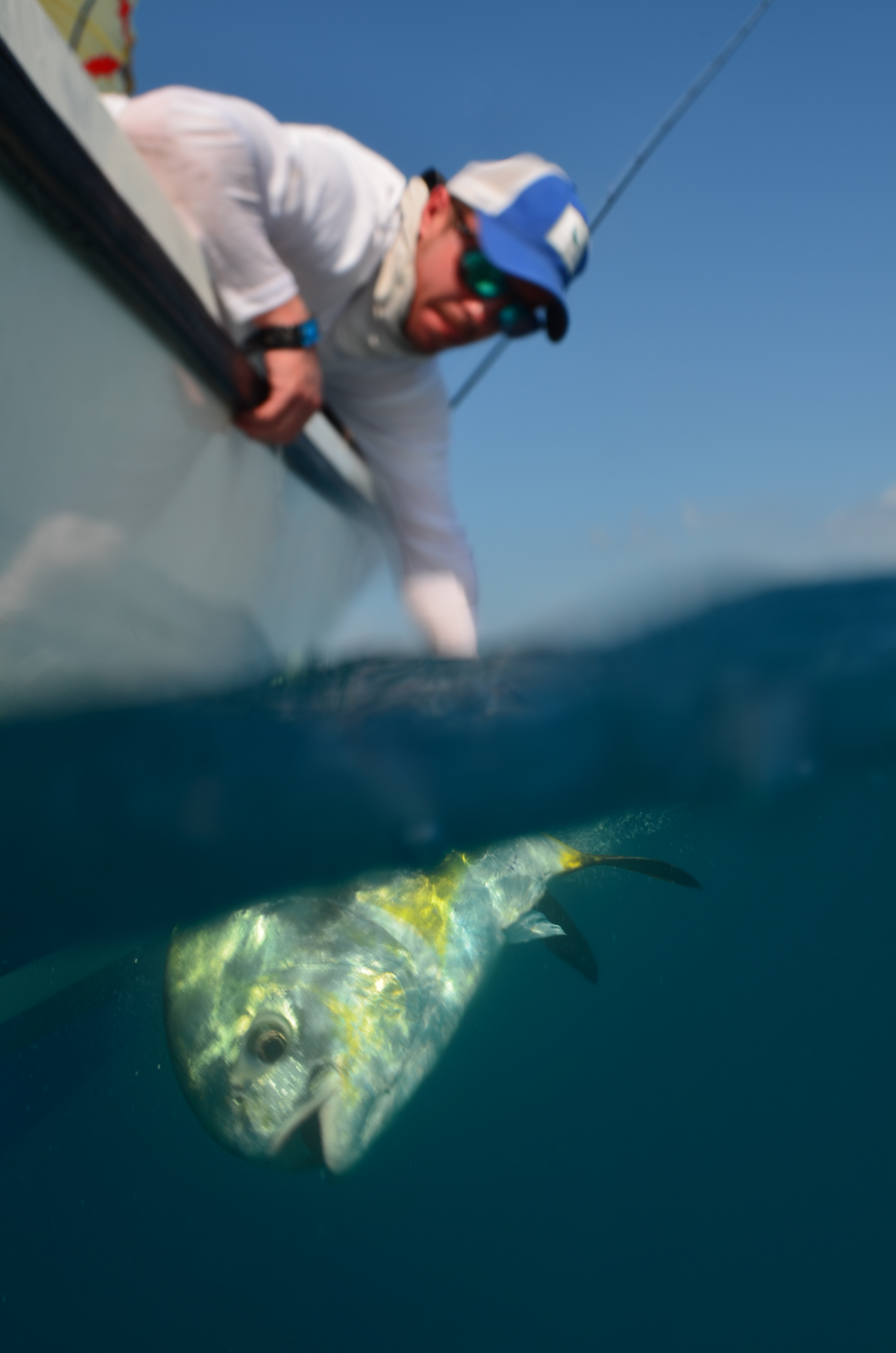 Carleton University's Dr. Jake Brownscombe releases a permit that he tagged for research.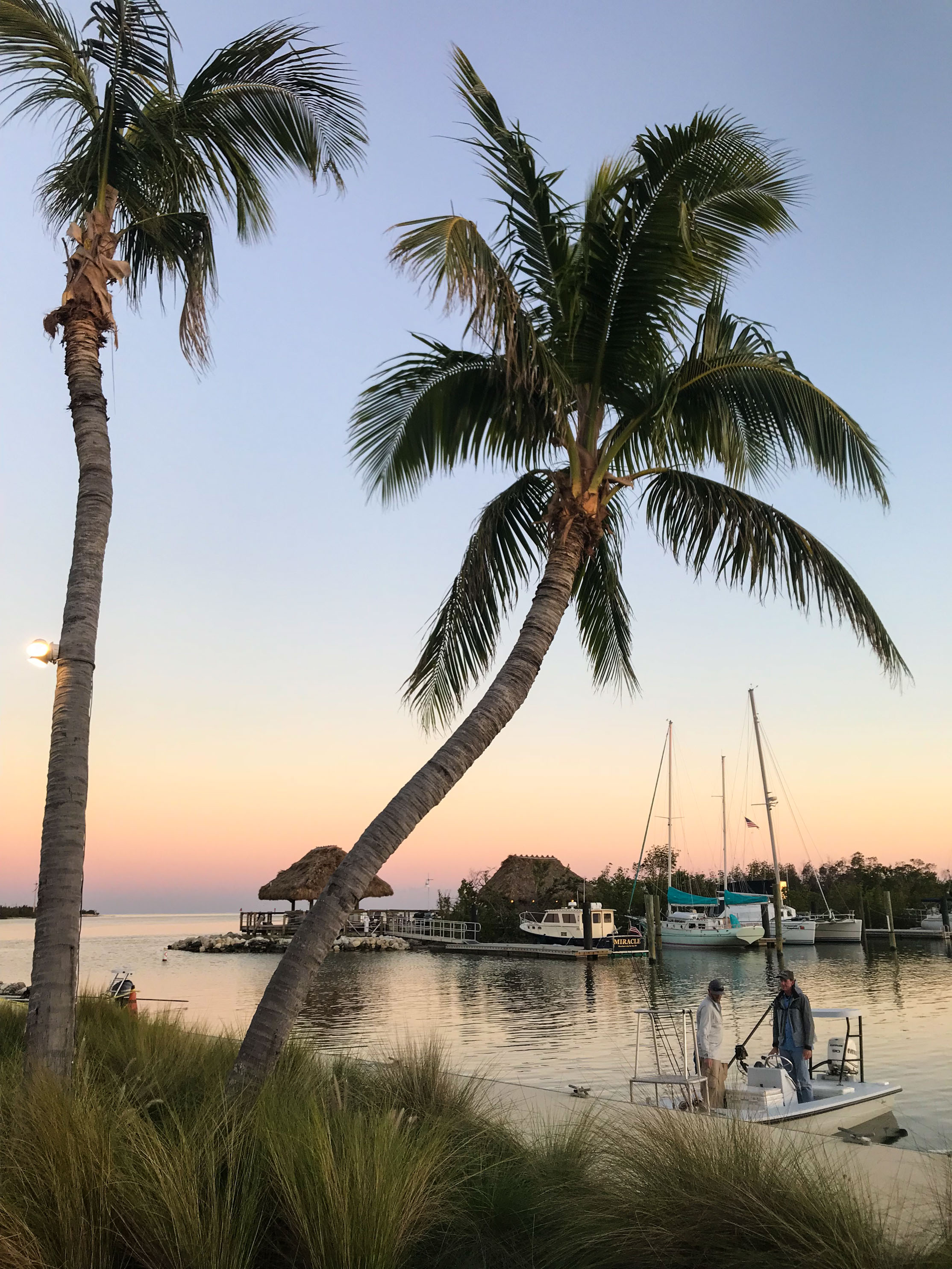 Anglers prepare for a day of fishing during the March Merkin Invitational Permit Tournament in Key West, Florida.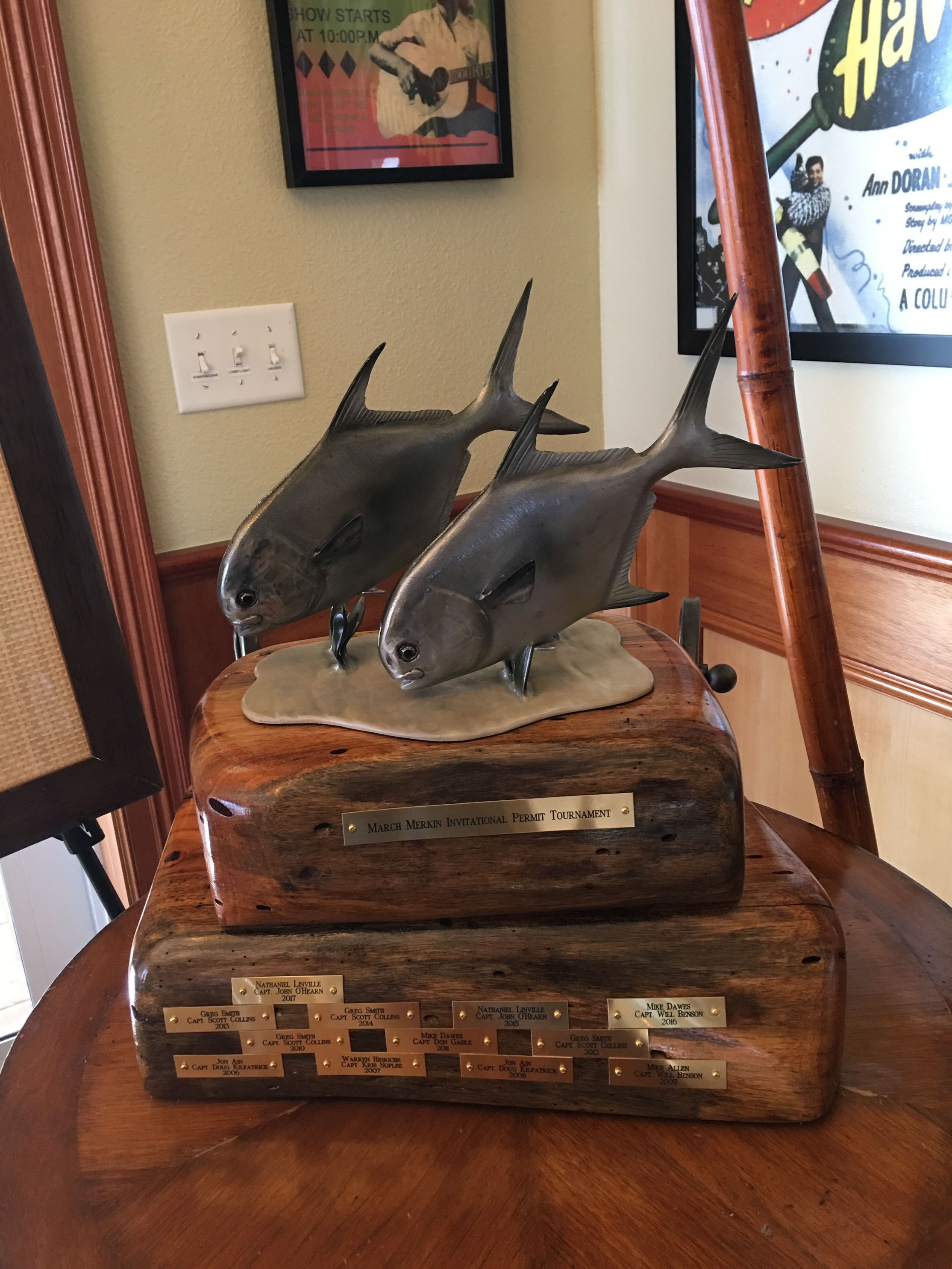 Catching permit on fly is very difficult. Some of the world's top anglers compete in the March Merkin Tournament.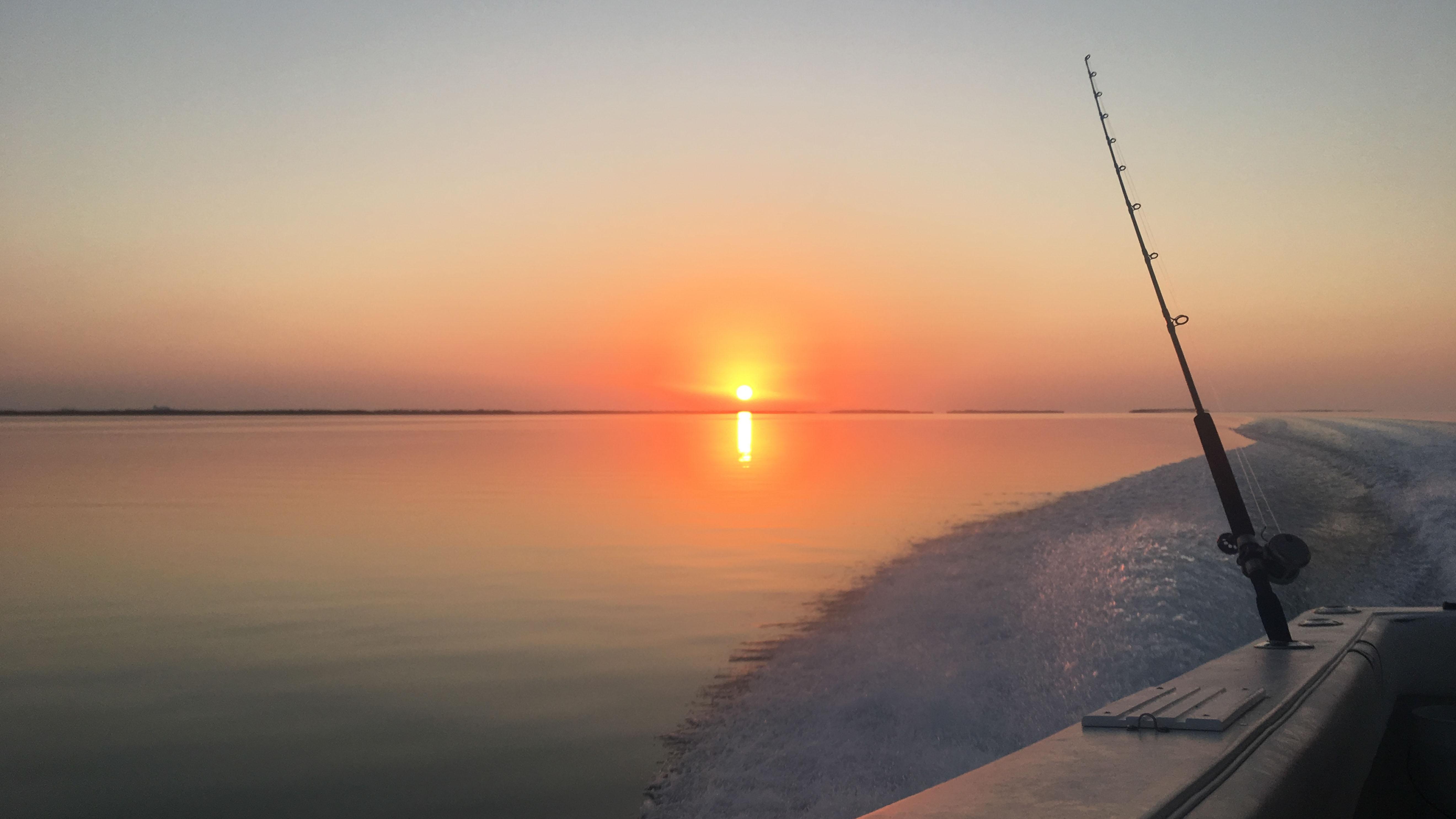 The sun sets after a beautiful day of fishing in the Florida Keys.
Special Thanks:

Adrian Gray

Daniel Clark

Ingrid Gamero

Isabella Simon

Johannes Quiles

Nehl Horton

Nick Roberts

Richard Berea

Robert E. Lee, Jr.
Funding for this episode of Changing Seas was provided by: