Episode 1301:
Recreational Shark Fishing: Collaborating for Conservation
Global shark populations have declined drastically since 1970, driven primarily by commercial overfishing. More recently scientists are also finding that recreational fishing has a greater impact on coastal shark populations in the United States than previously thought. Shark fishing from beaches, piers, and bridges is an increasingly popular activity in parts of the United States, and despite good intentions, catch and release does not guarantee the fish survives.
Some experts study the behavioral and physiological responses of sharks being captured on a line. Other scientists collaborate with recreational anglers to better understand the effect the sport is having on sharks and rays, including endangered species such as great hammerhead sharks and manta rays.
What impact does shore-based fishing have on Florida's shark and ray populations? How are scientists and anglers working together to protect these awe-inspiring animals from extinction?
Experts
Meet the experts featured in this episode.
Episode Photos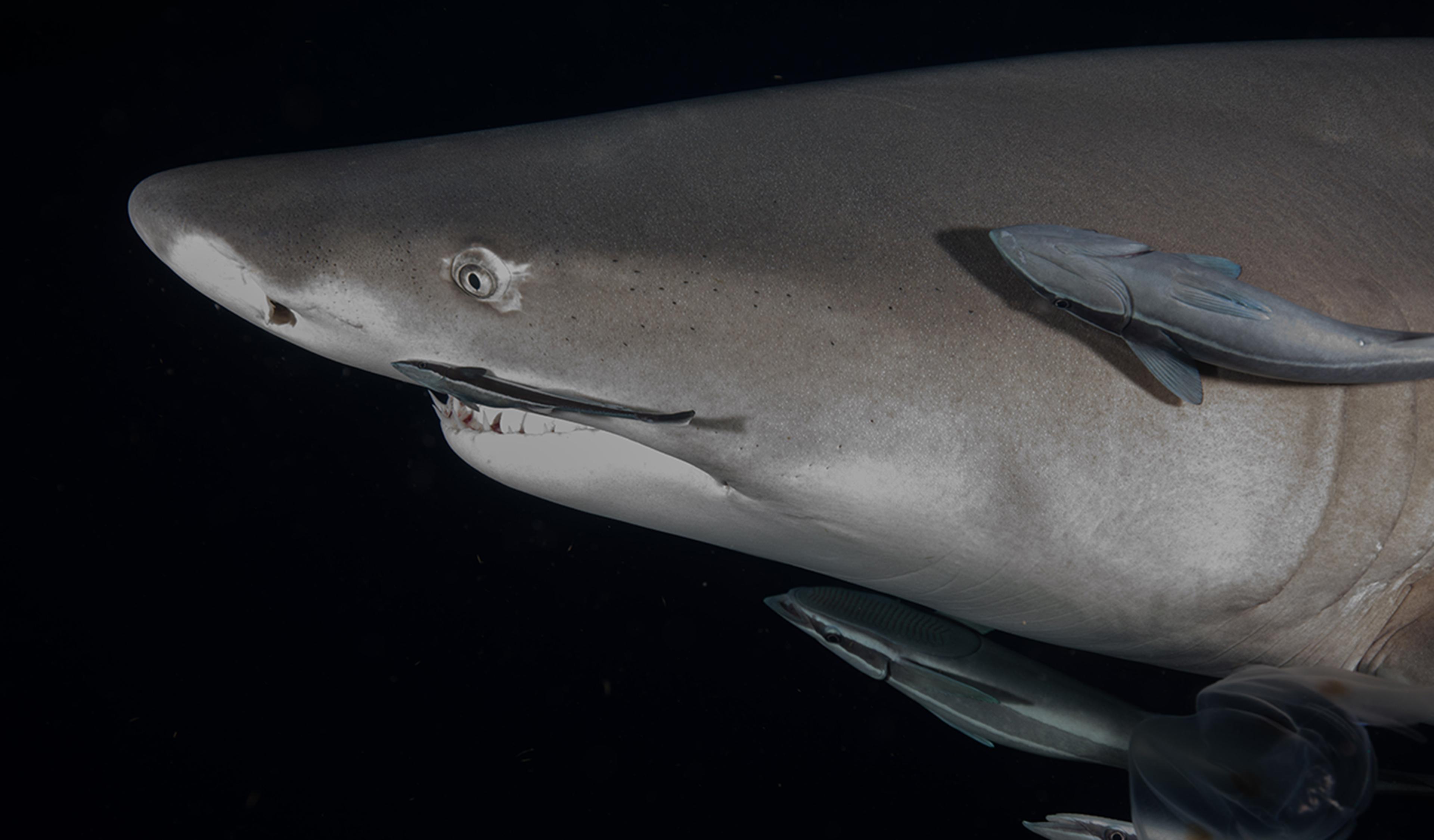 The east coast of Florida is home to many coastal species of sharks, including lemon sharks.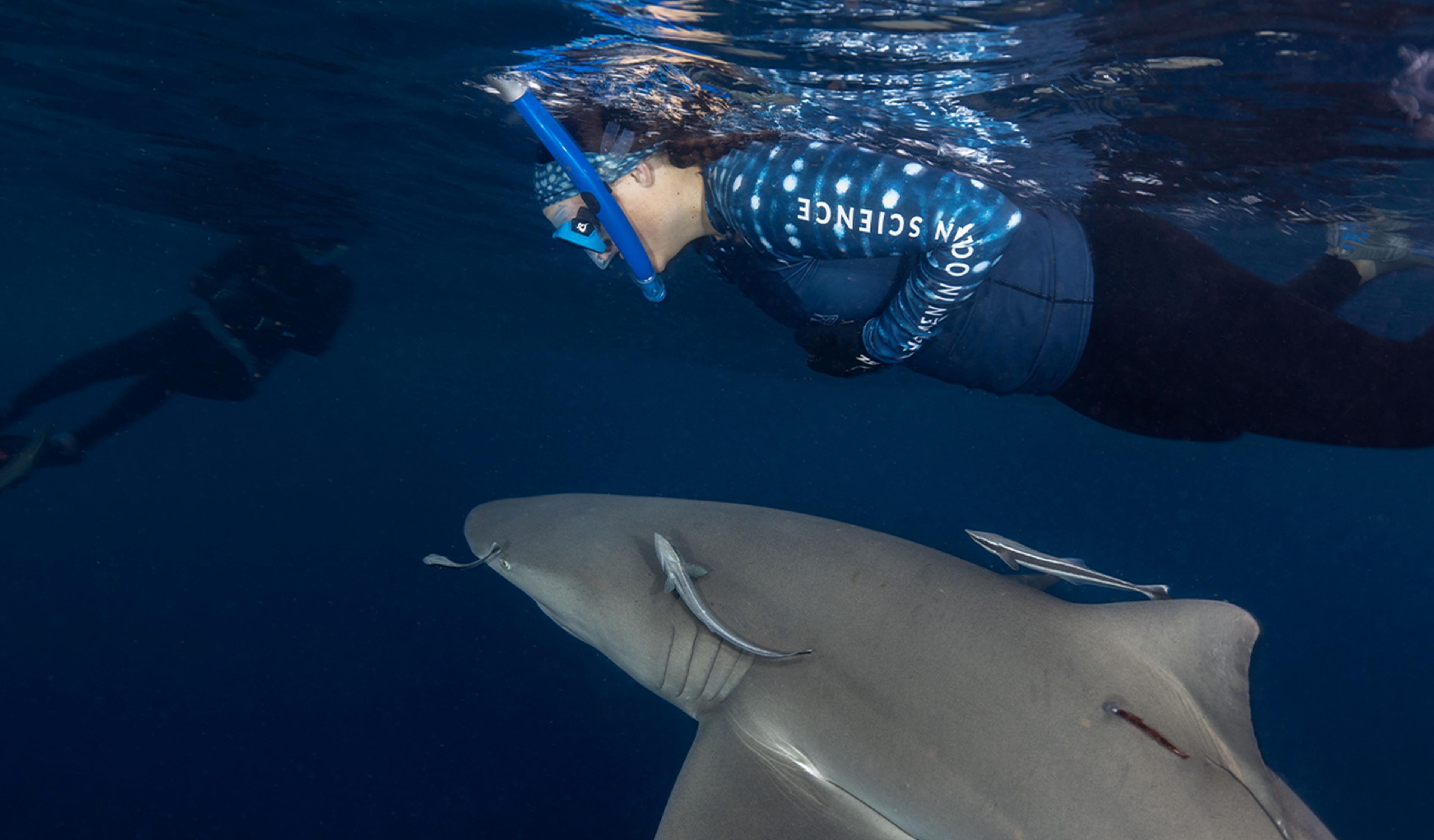 A new focus on safe encounters with sharks has begun to change the historically negative portrayal of the animals.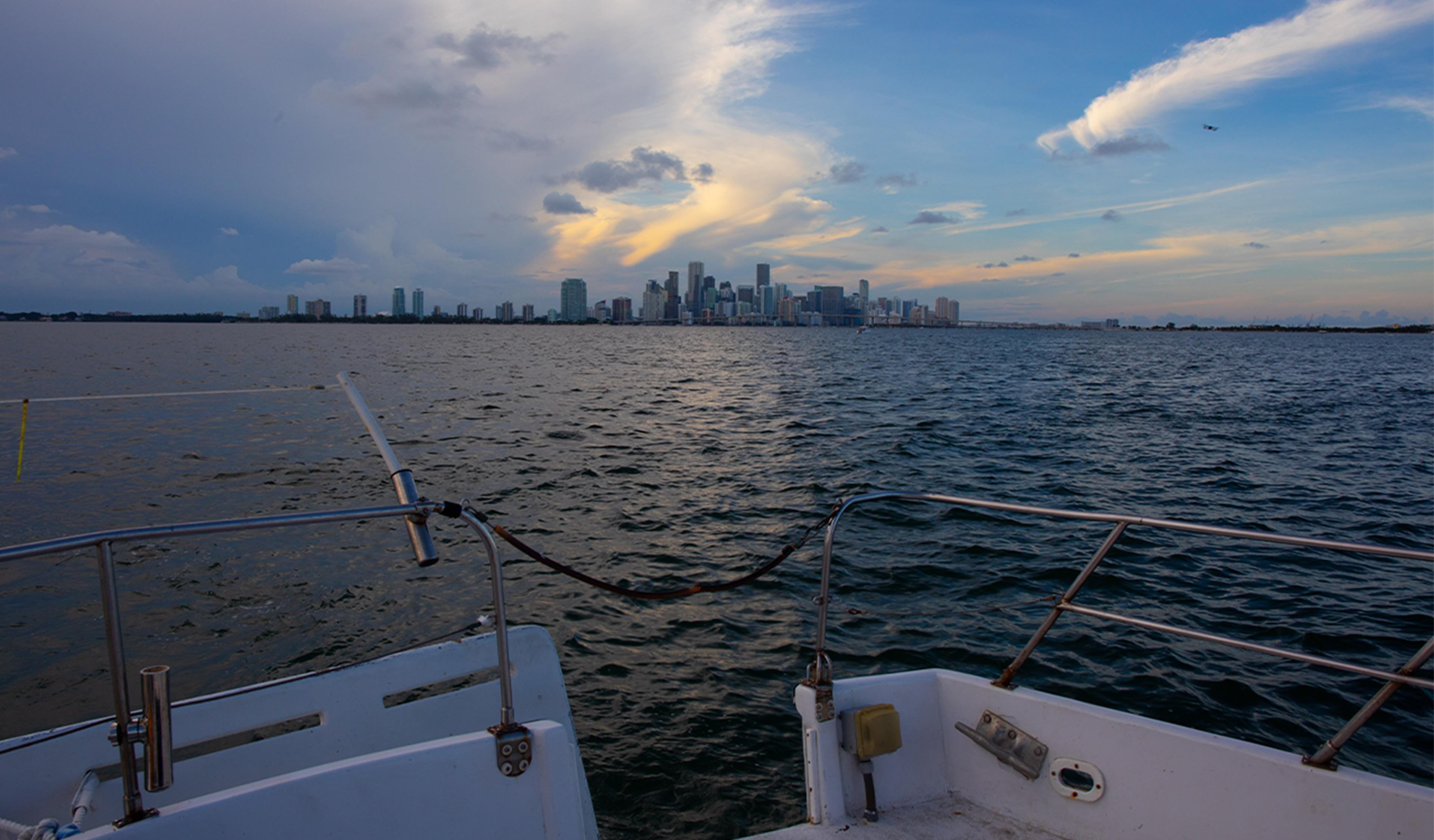 The sun begins to set over Miami while filming a shark tagging trip with the Field School aboard the R/V Garvin.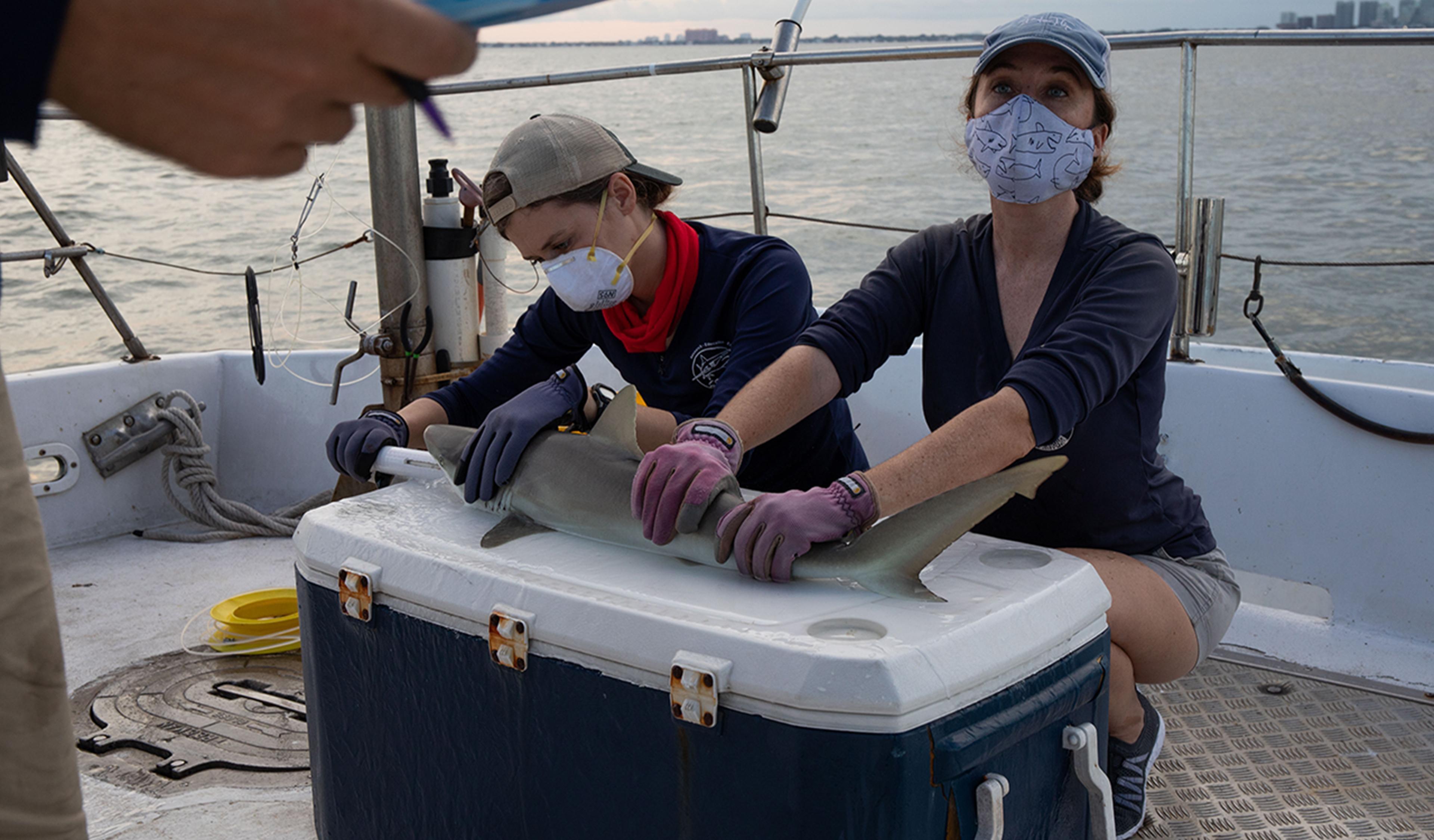 Catherine Macdonald, Ph.D. and Julia Wester, Ph.D. collect data from a blacknose shark caught during a research survey.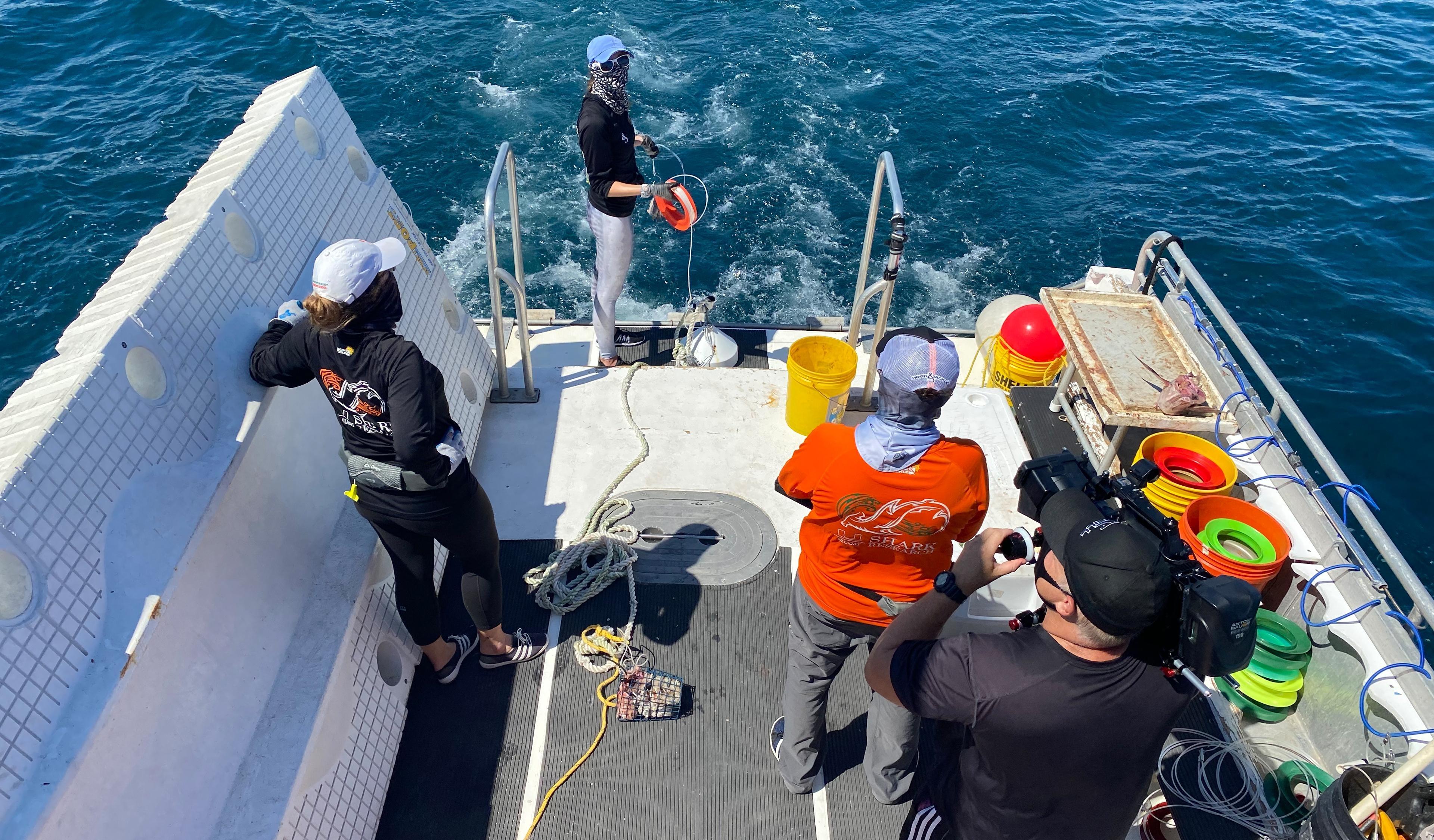 Director of Photography Sean Hickey films Neil Hammerschlag, Ph.D. and students with the University of Miami Shark Research and Conservation Program.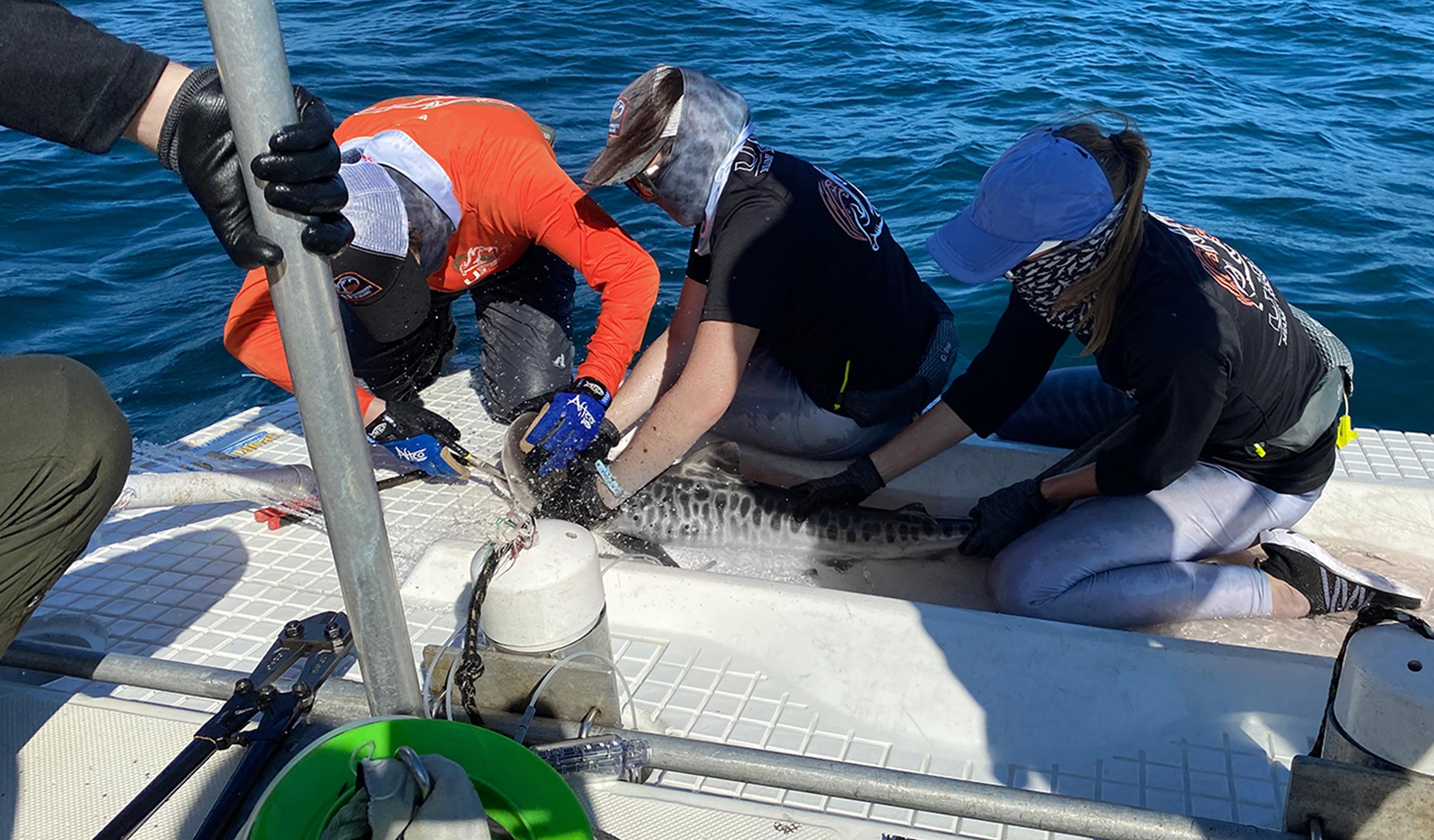 Neil Hammerschlag, Ph.D. and students collect data from a baby tiger shark caught off the coast of Miami.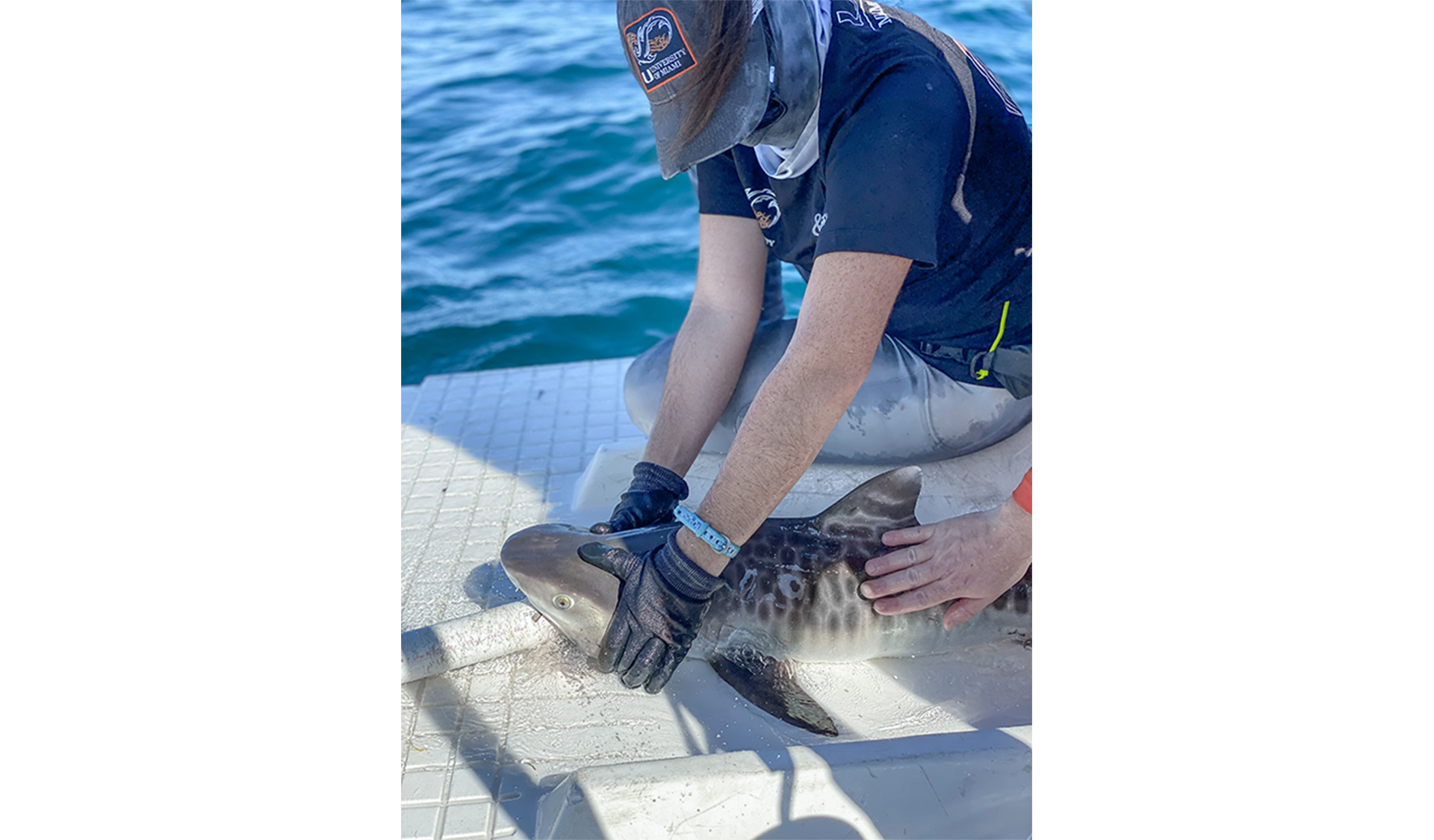 It was a real treat to catch and tag a beautiful baby tiger shark off the coast of Miami!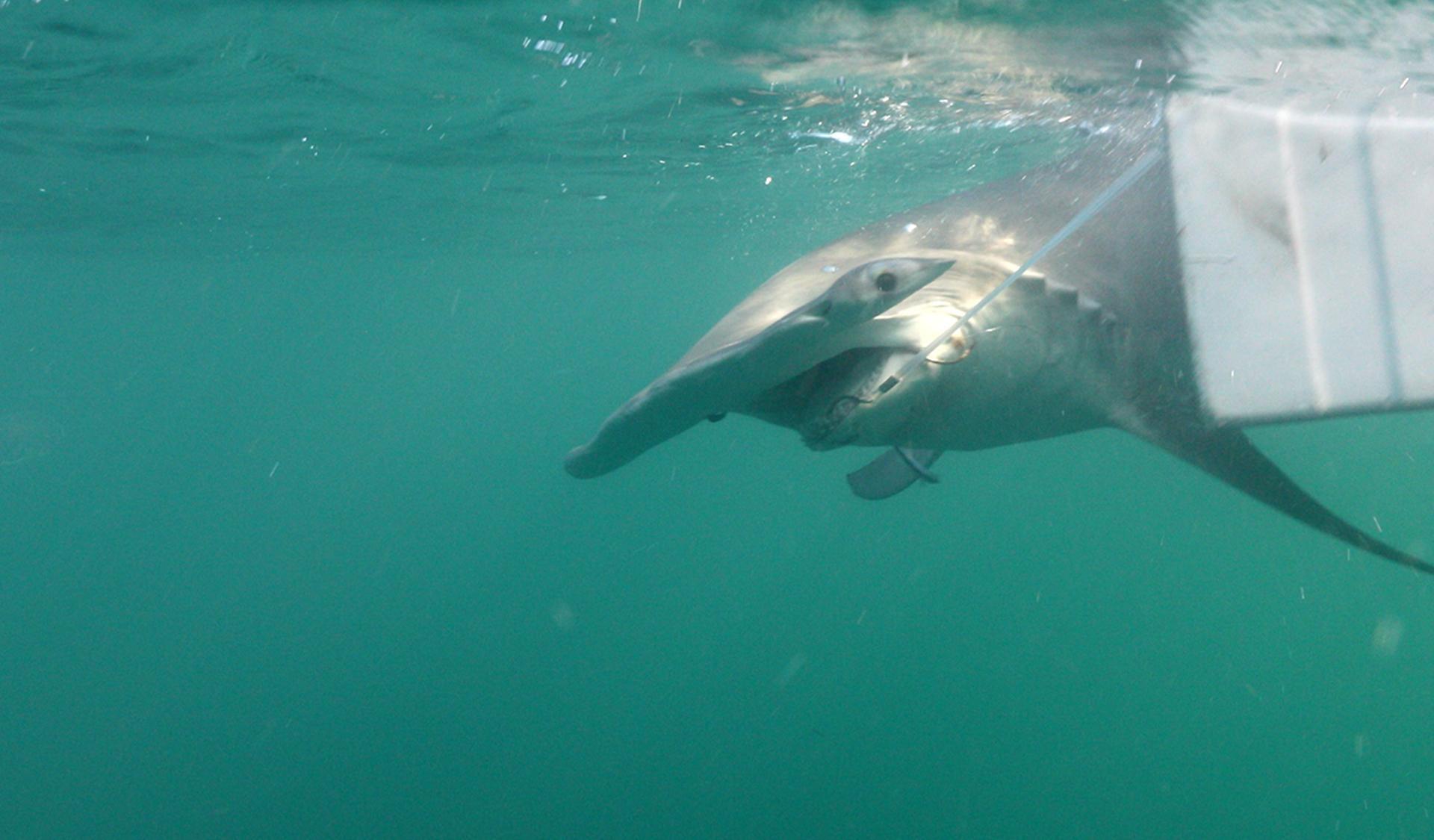 Research at the University of Miami Rosenstiel School has shown certain species such as great hammerhead sharks are more susceptible to post-release mortality.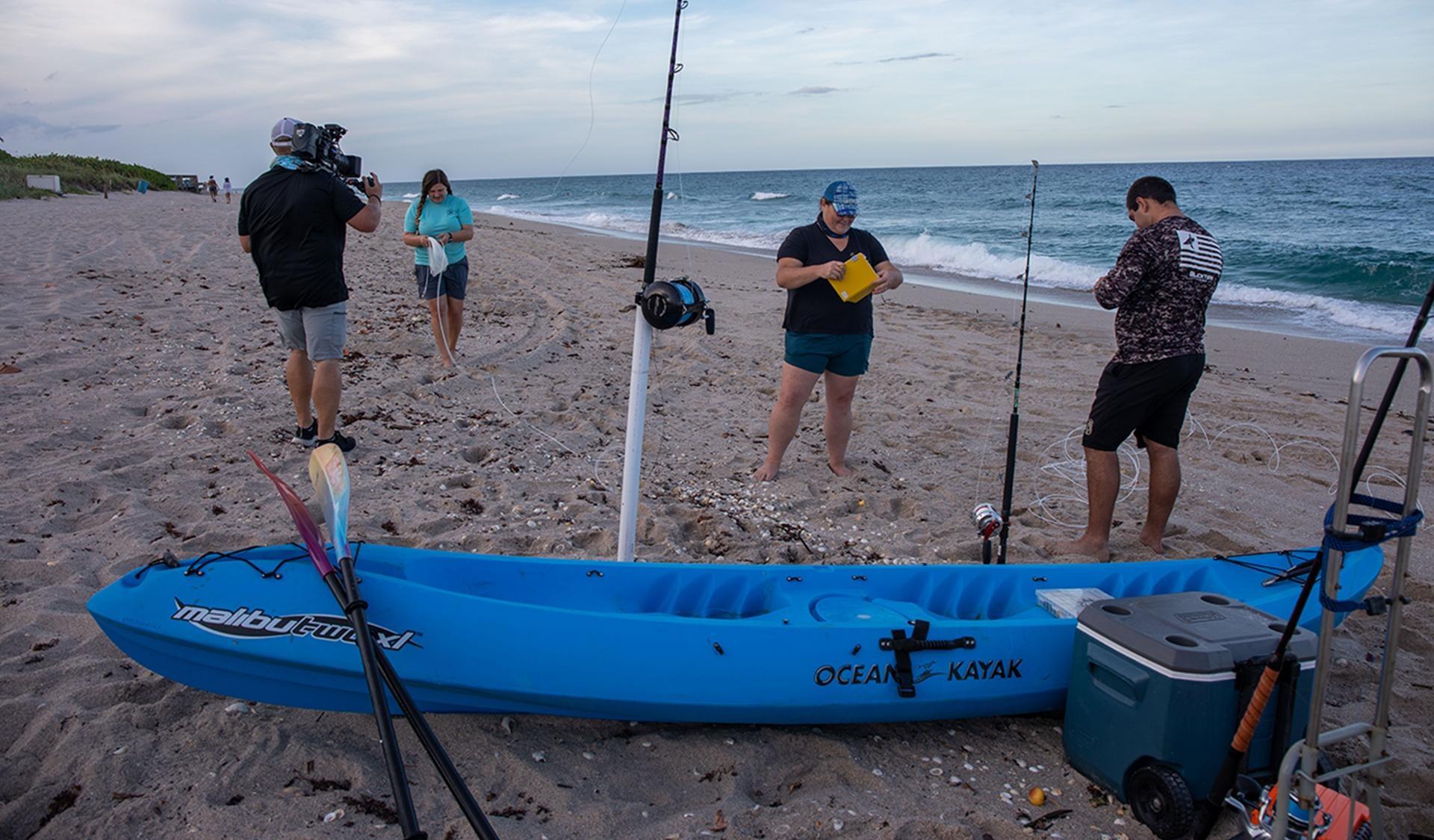 Shore-based shark fishing is an increasingly popular sport in Florida.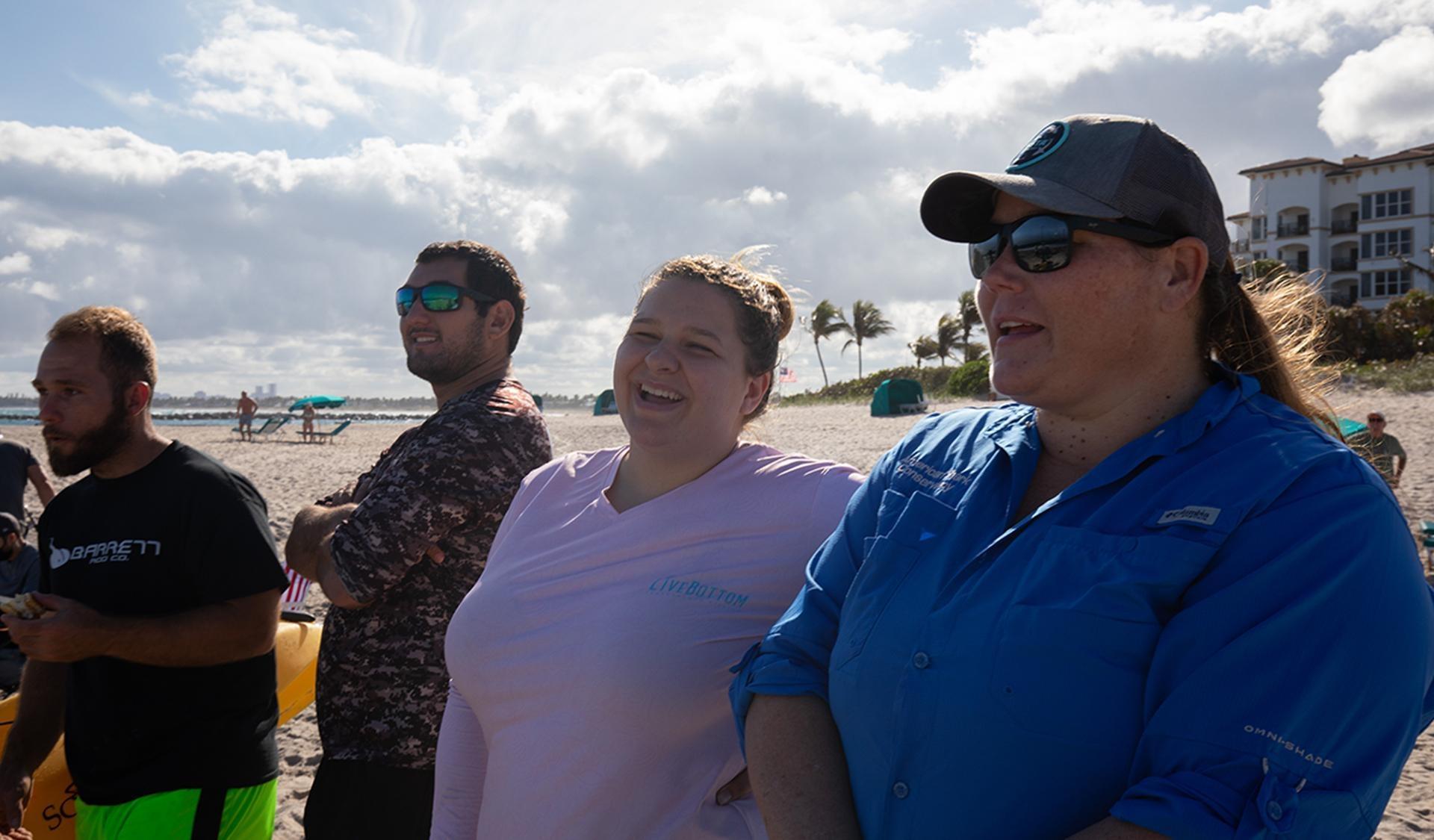 President of the American Shark Conservancy Hannah Medd collaborates with responsible shark anglers to learn more about the impact of catch and release fishing on great hammerhead sharks.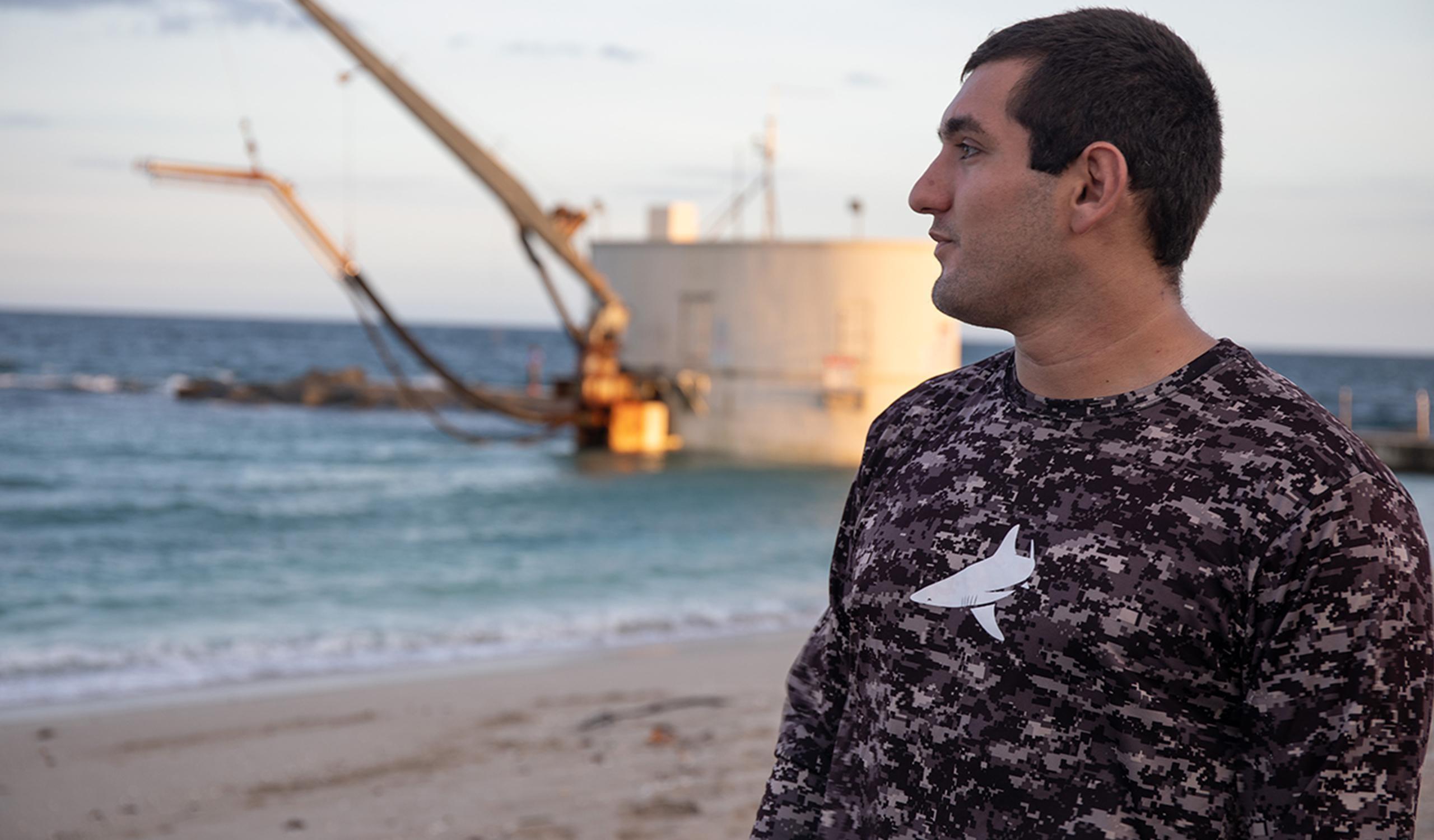 Recreational angler Daniel Tabatabai is one of more than 50 shark anglers Hannah collaborates with in Florida.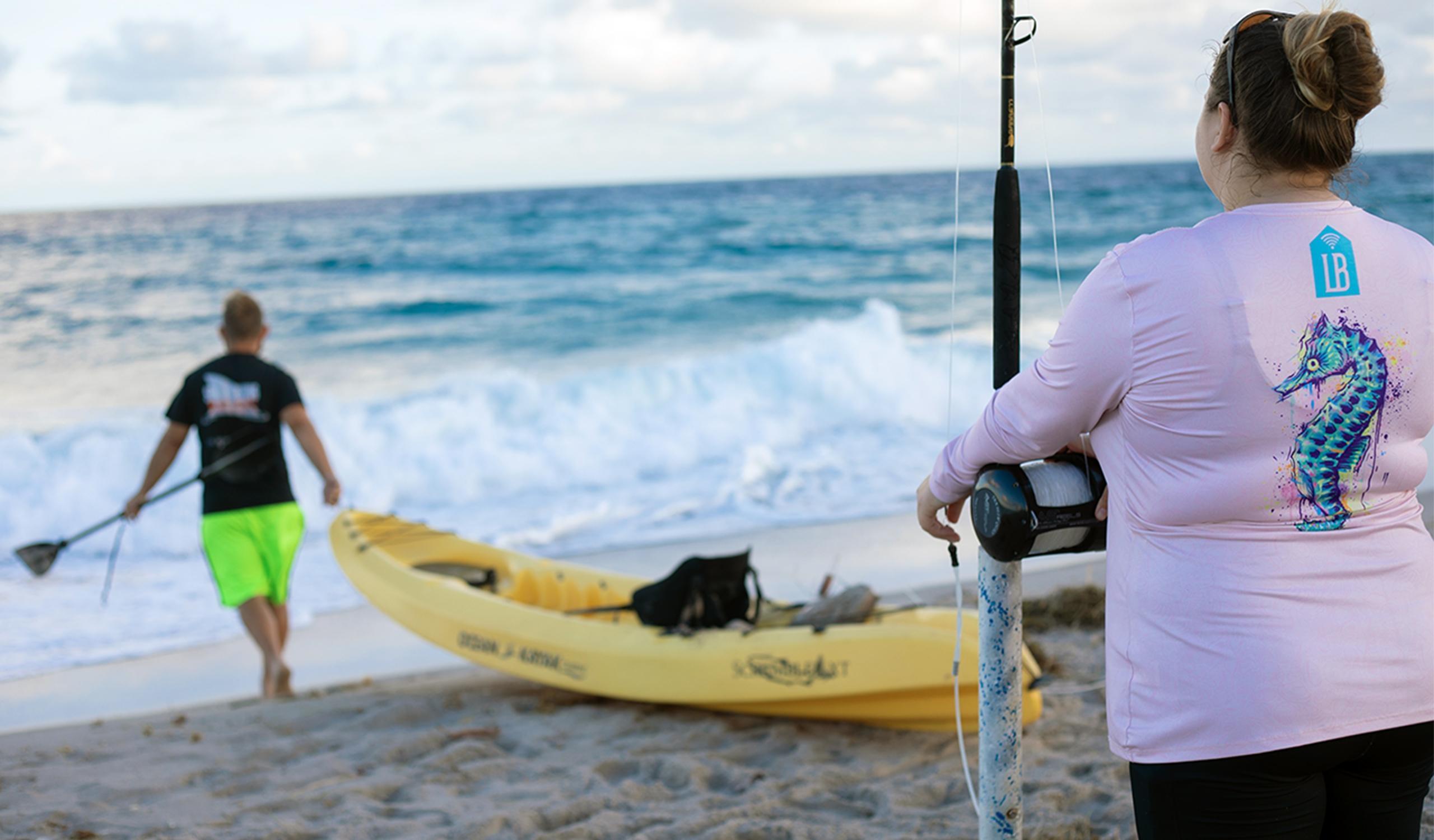 Shore-based shark anglers use kayaks to take out the bait.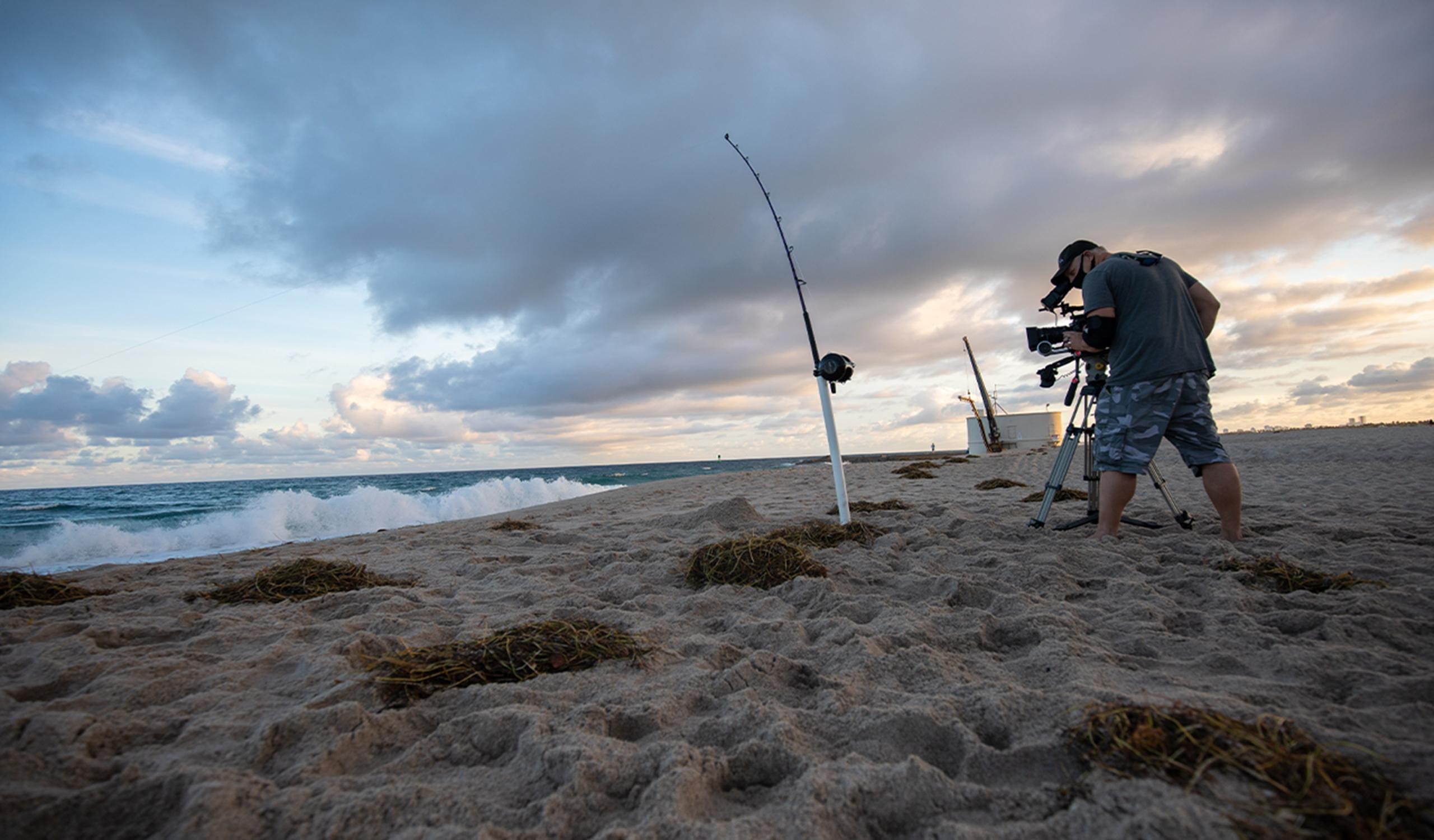 Director of Photography Sean Hickey films at sunset while waiting for a bite.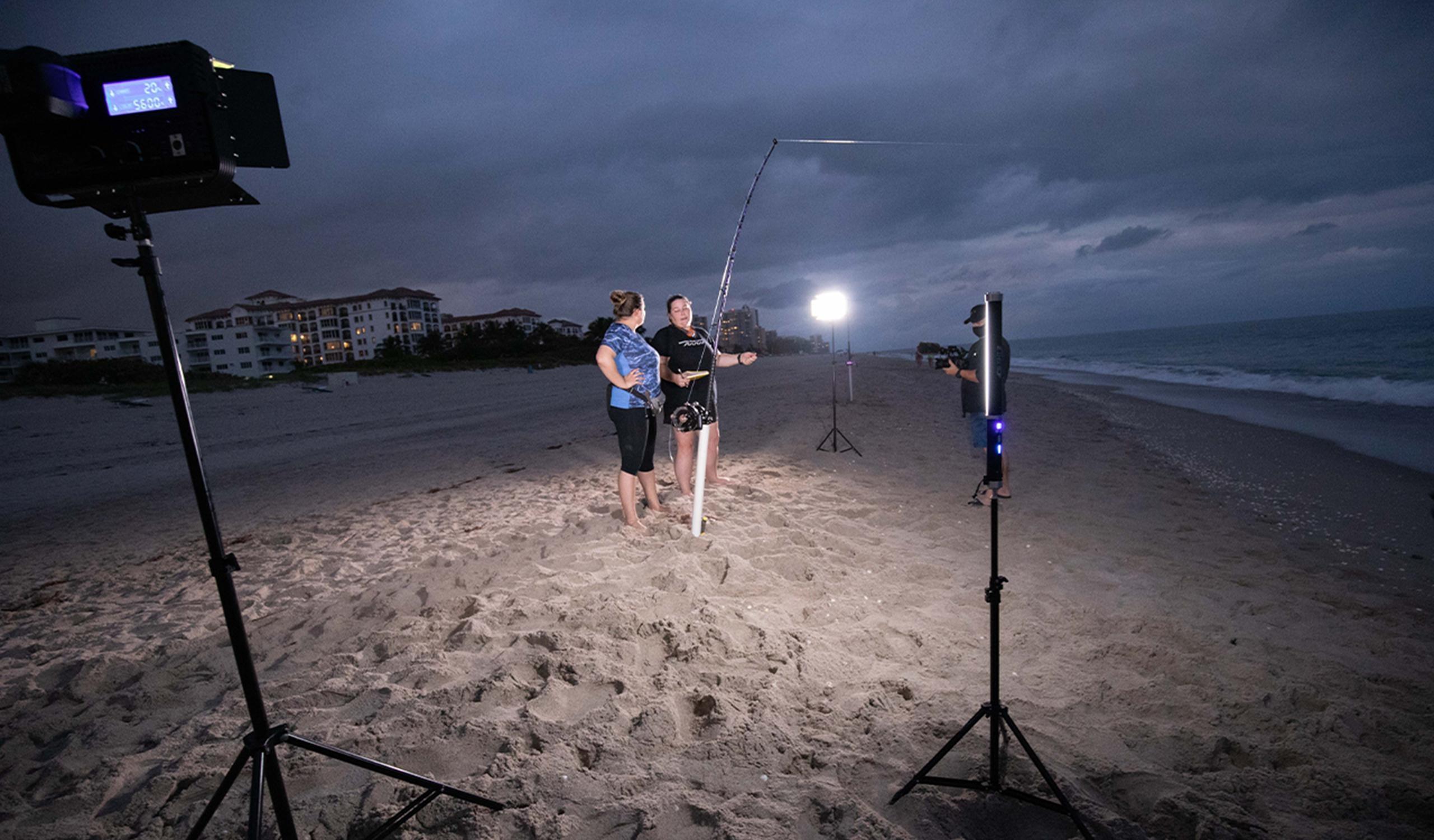 Lighting the scene and waiting for a shark to bite!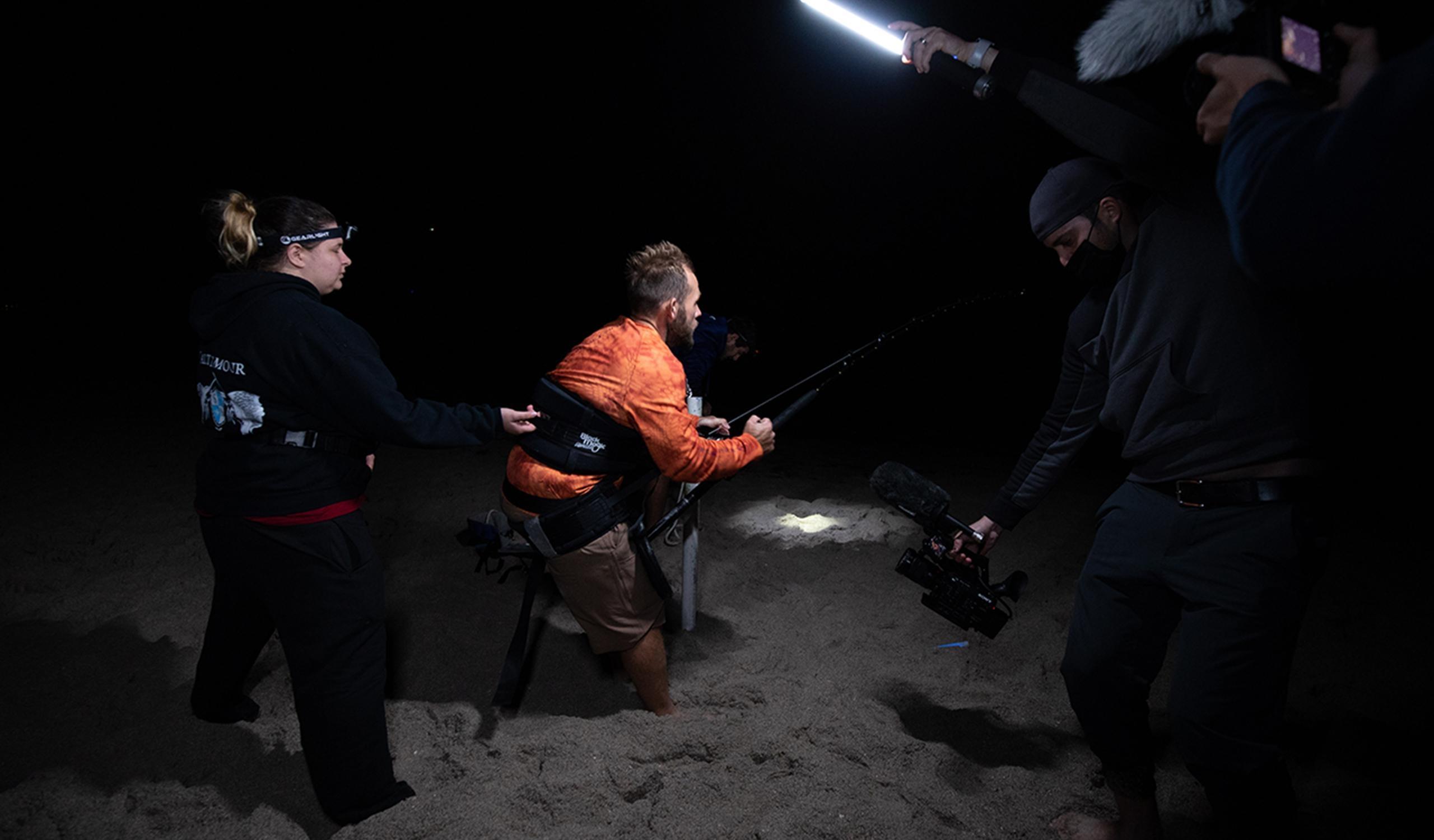 Videographer Yoandy Vidal films anglers reeling in a shark.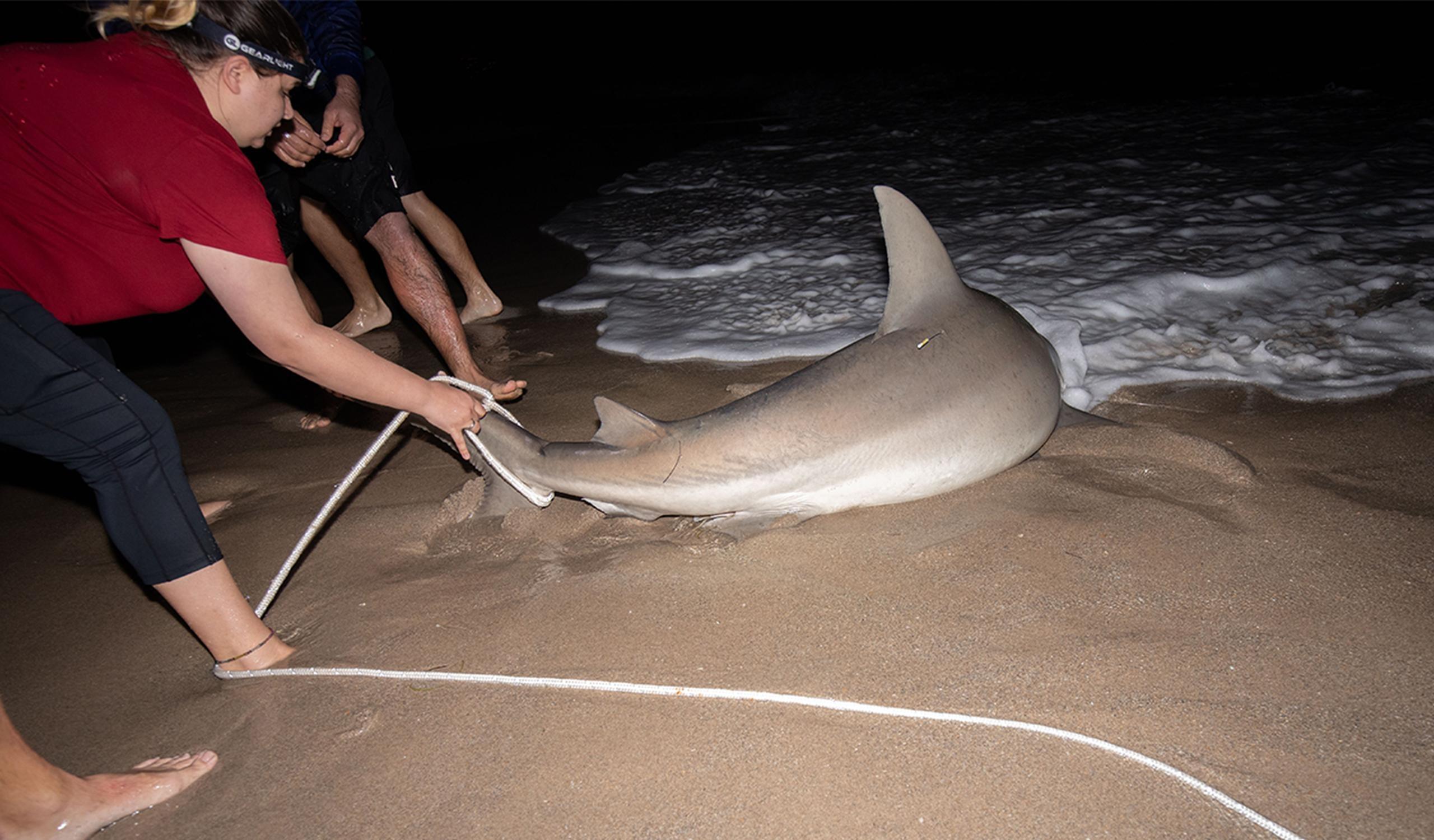 Recreational anglers bring a bull shark to shore and help Hannah collect measurements and tag the shark.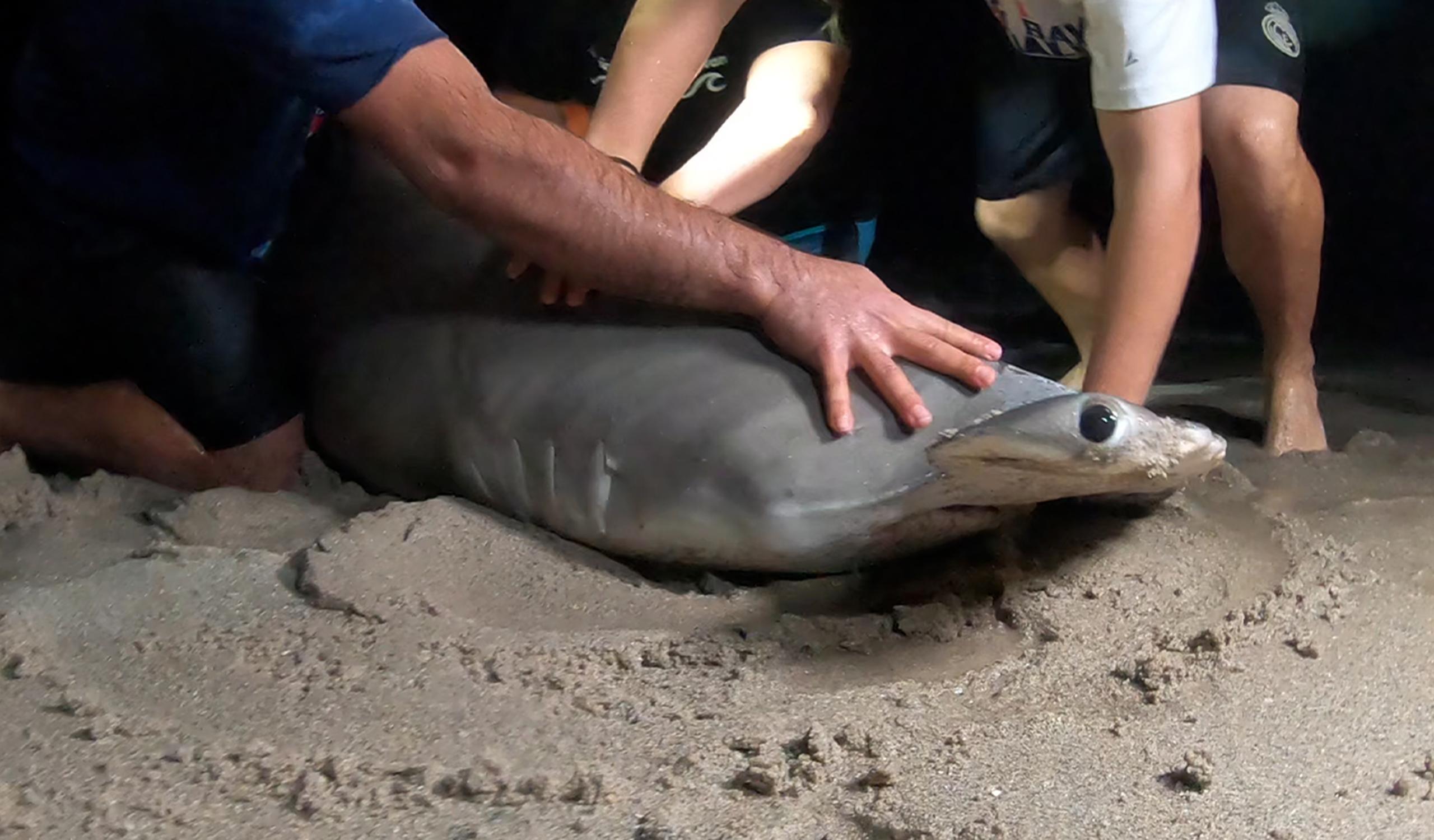 A great hammerhead shark is caught off Palm Beach. Hannah and the anglers work quickly to tag the shark and return it to the water.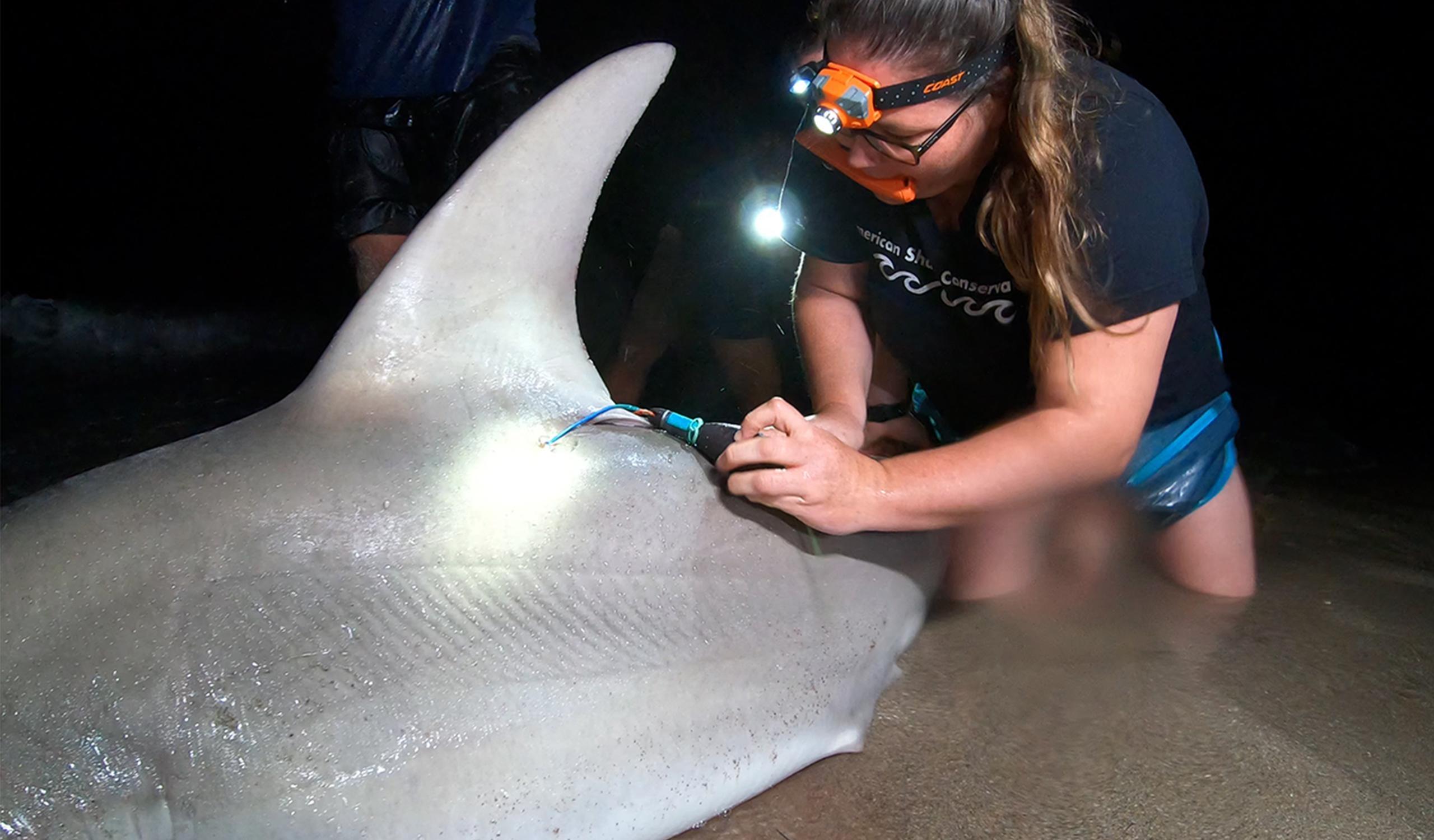 Hannah Medd attaches a satellite tag to a great hammerhead shark to see if it survives after being caught and released.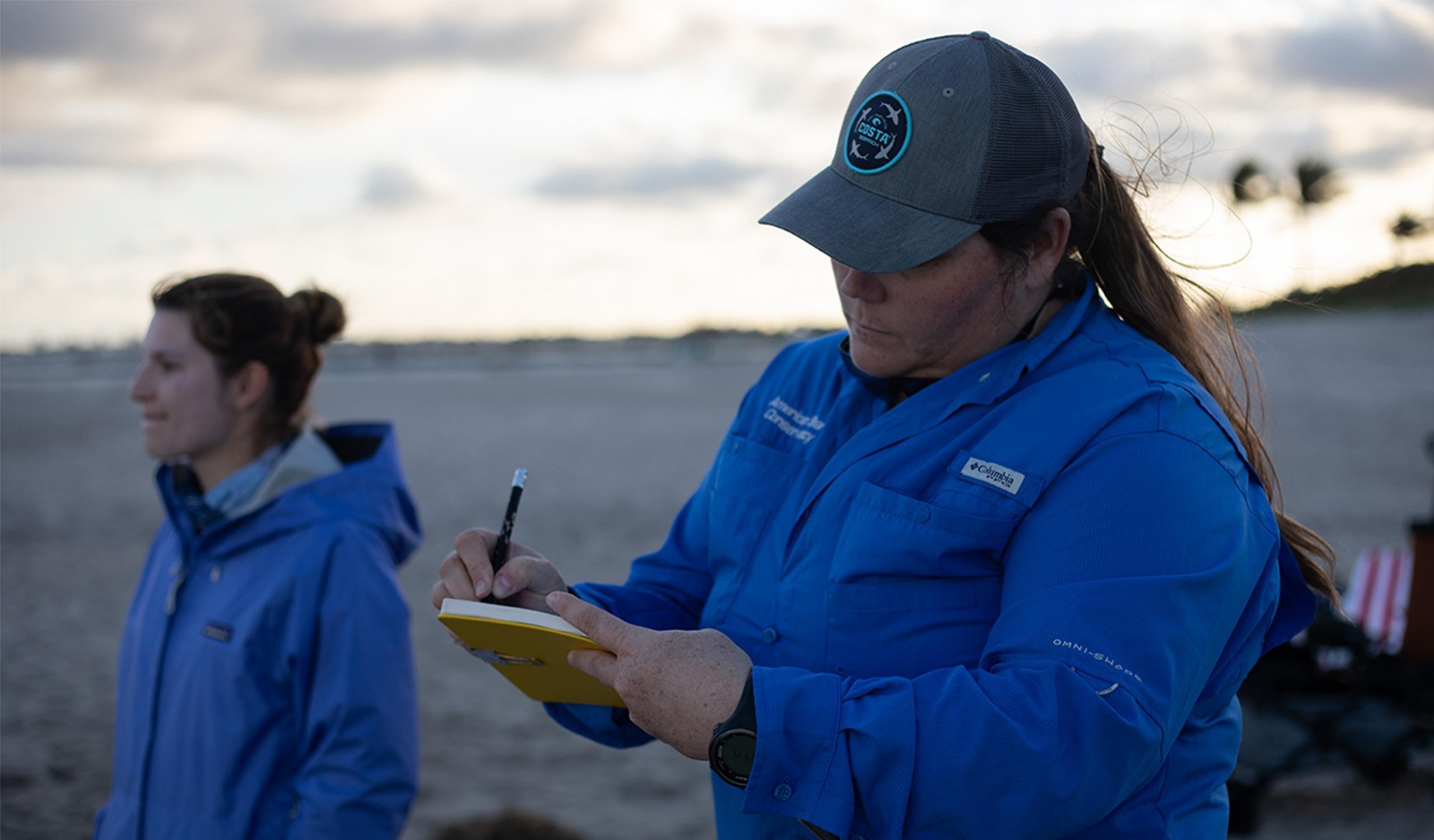 Hannah Medd notes the type of gear used, fight time, and handling time for each shark that's been caught to determine if these factors impact its survival.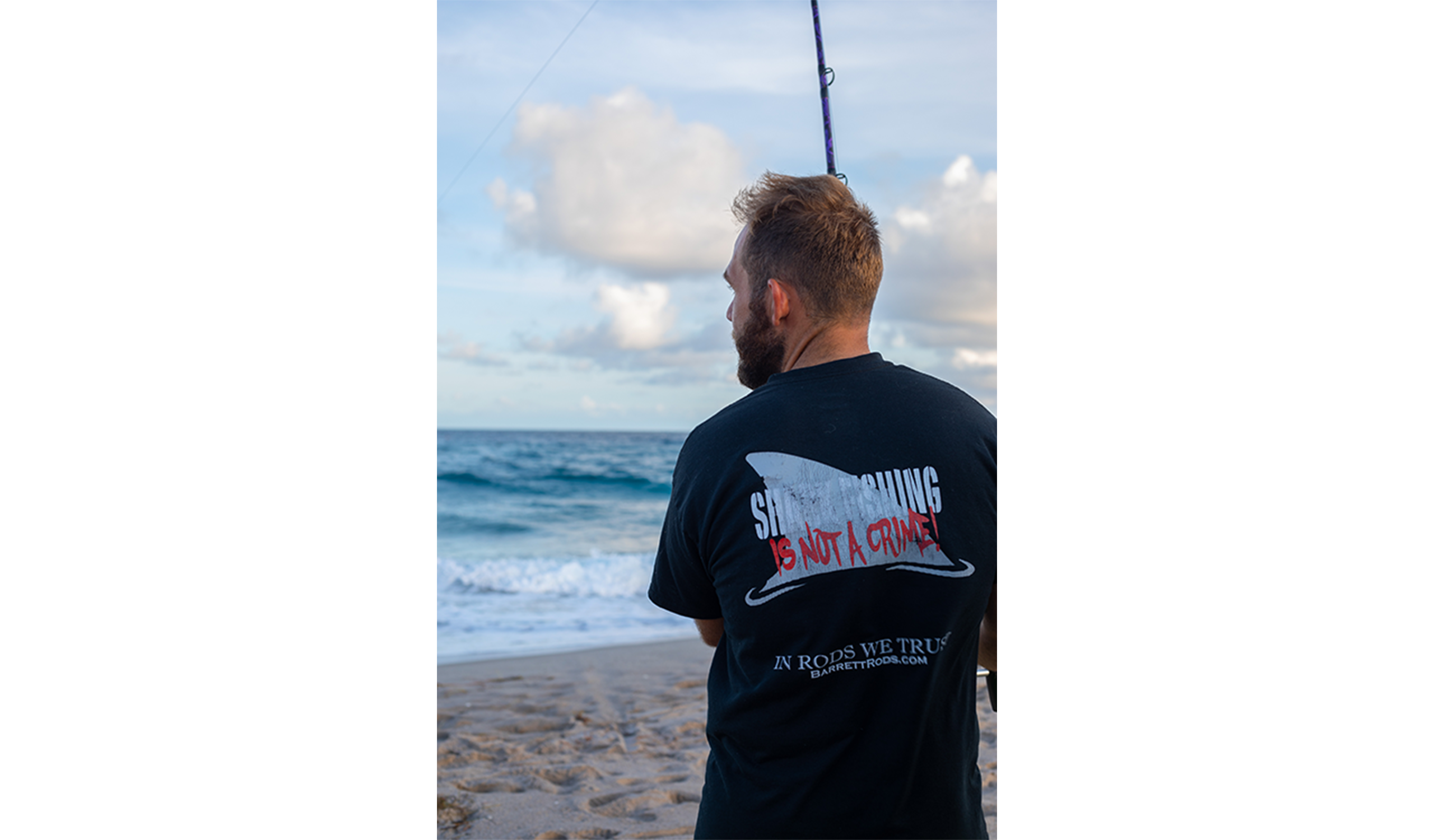 In 2018, the Florida Fish and Wildlife Conservation Commission held public meetings so people could provide feedback on new regulations for shore-based shark fishing.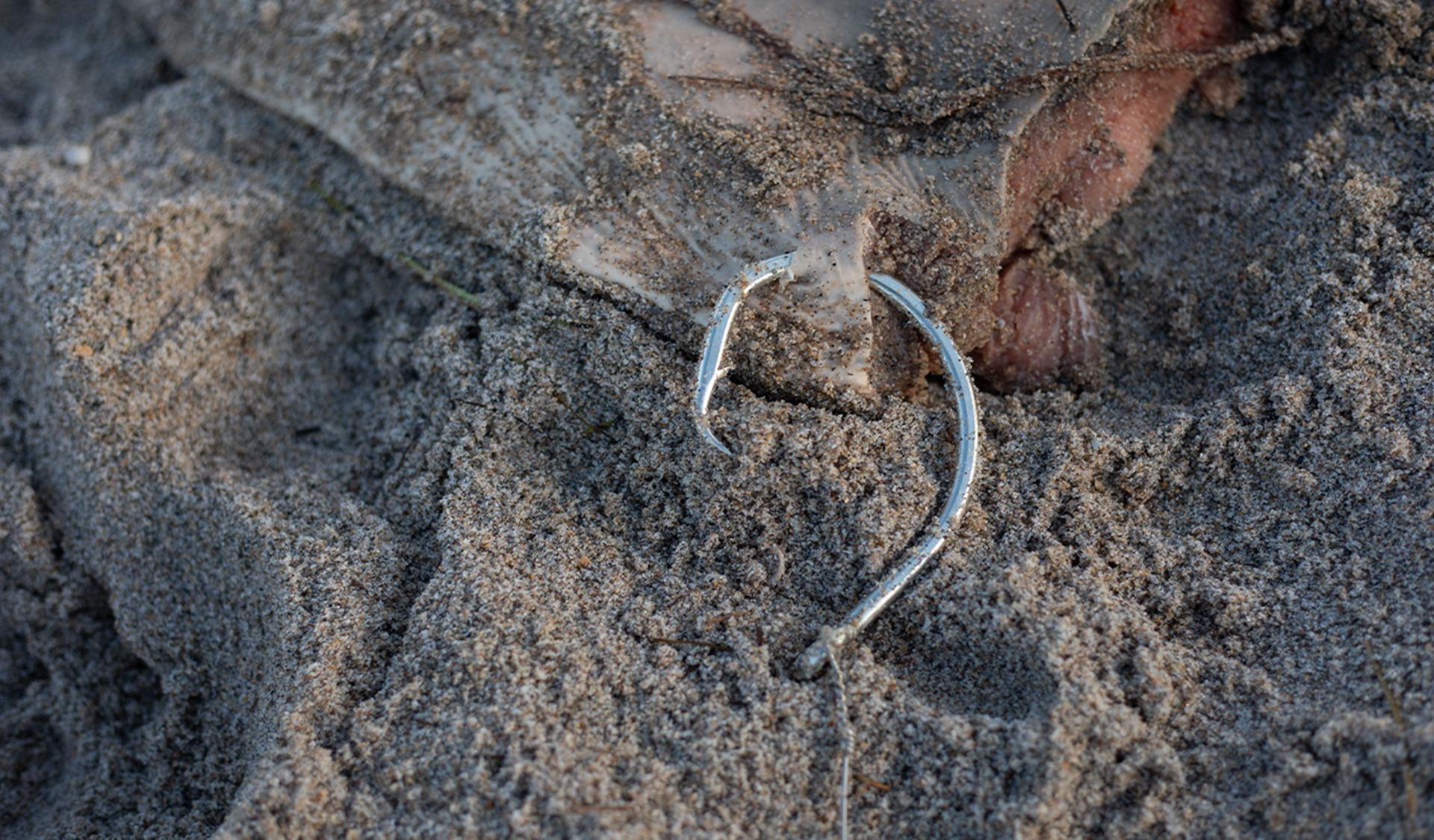 Non-stainless-steel circle hooks are now required in Florida when shark fishing from shore.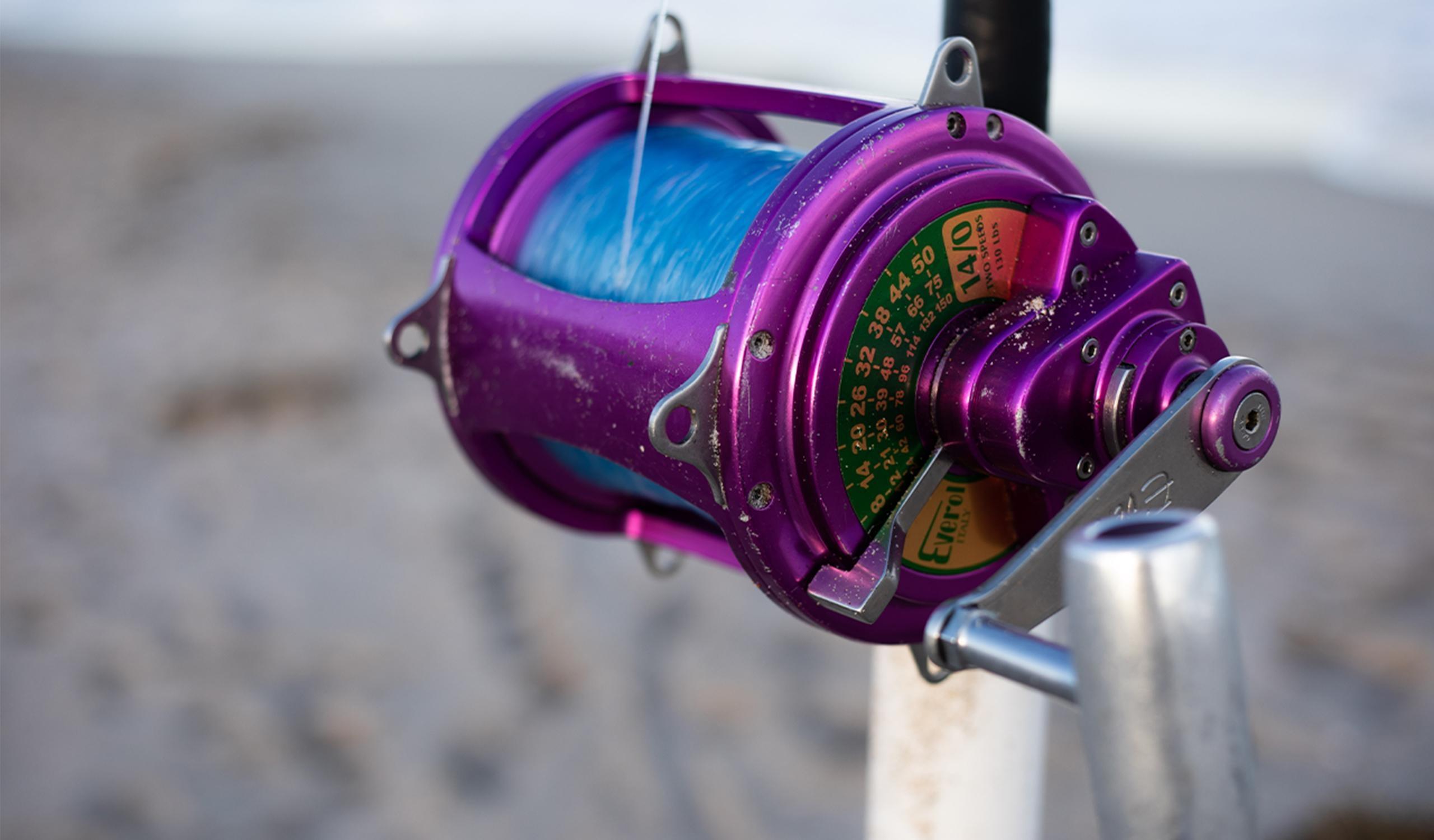 Hannah Medd and her research partner Jill Brooks discovered that having the right gear and experience can help increase shark survival post release.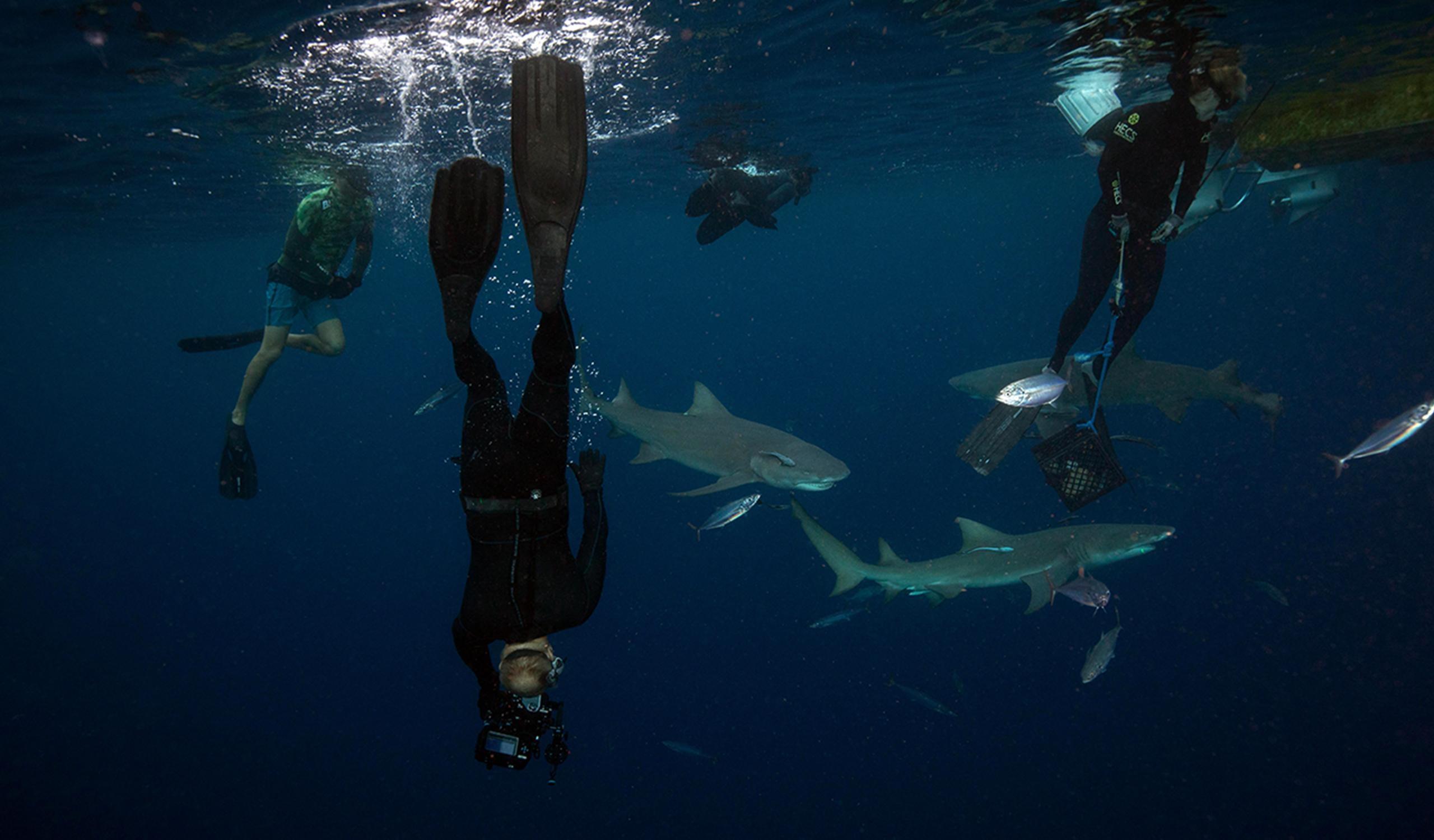 Director of Photography Sean Hickey (center) films lemon sharks, one of the species protected from harvest in Florida.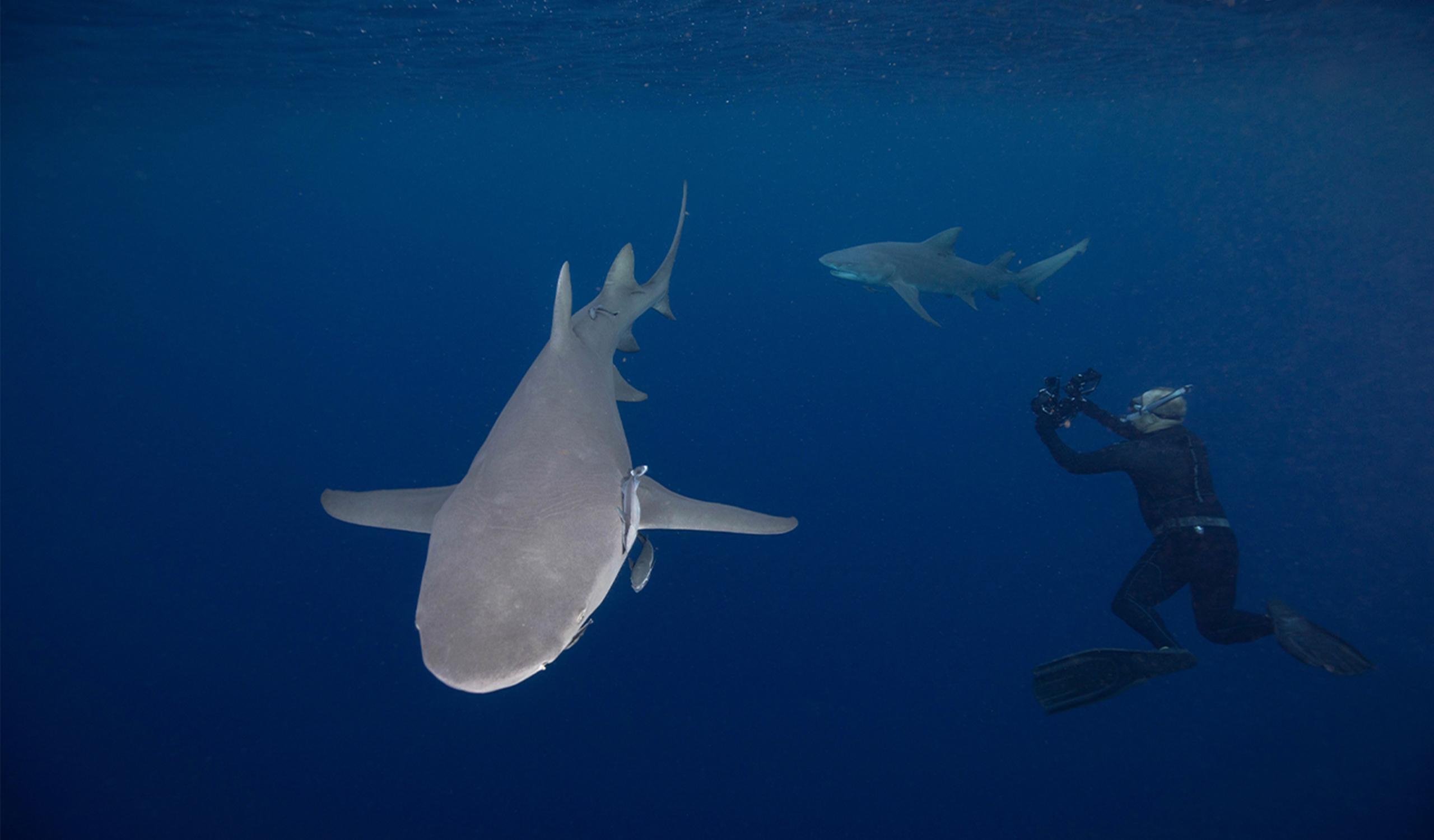 Director of Photography Sean Hickey films lemon sharks off Palm Beach County, Florida.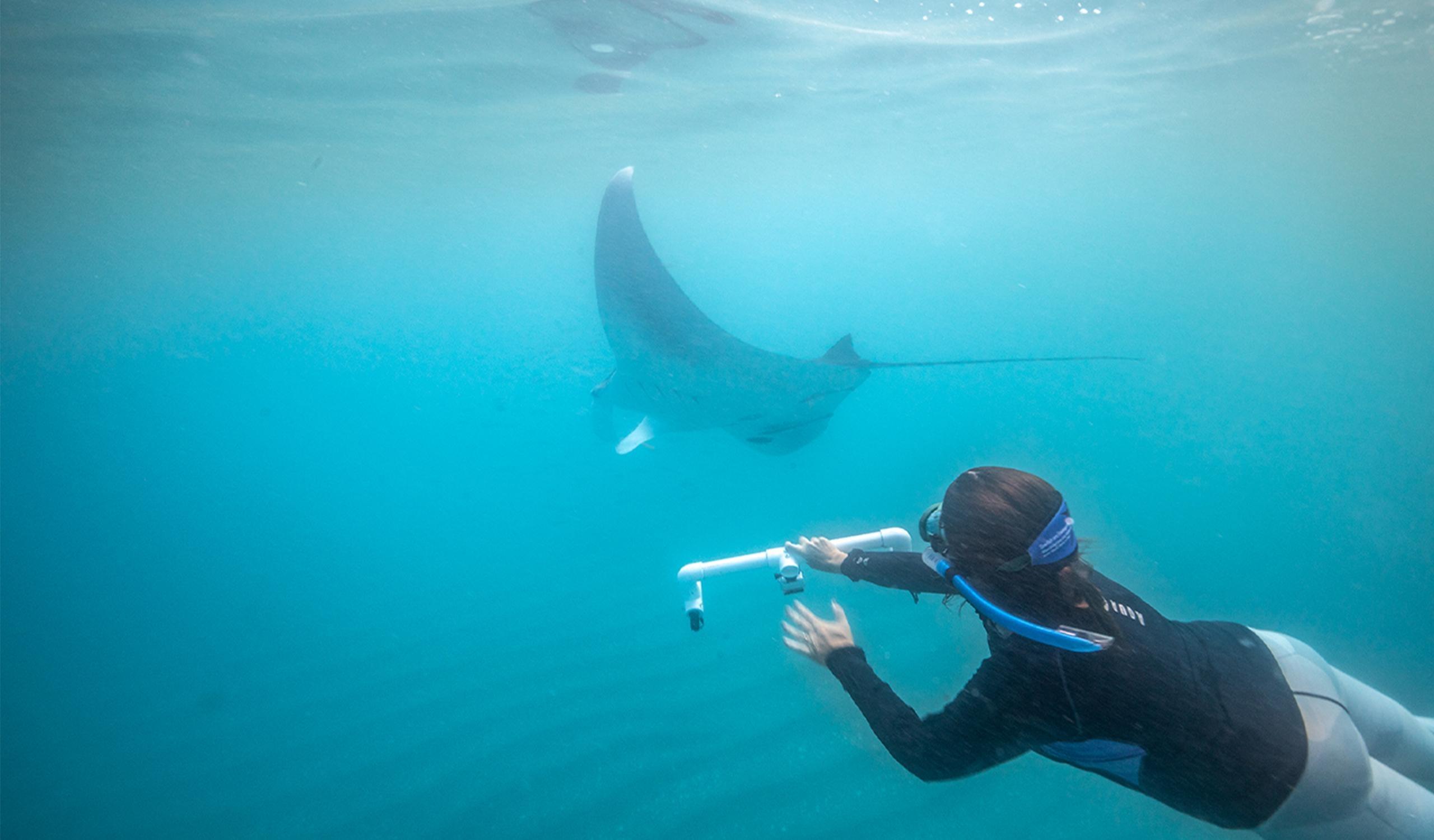 Expert Jessica Pate films a juvenile manta ray in South Florida. She recently discovered the area is likely a nursery for these gentle giants.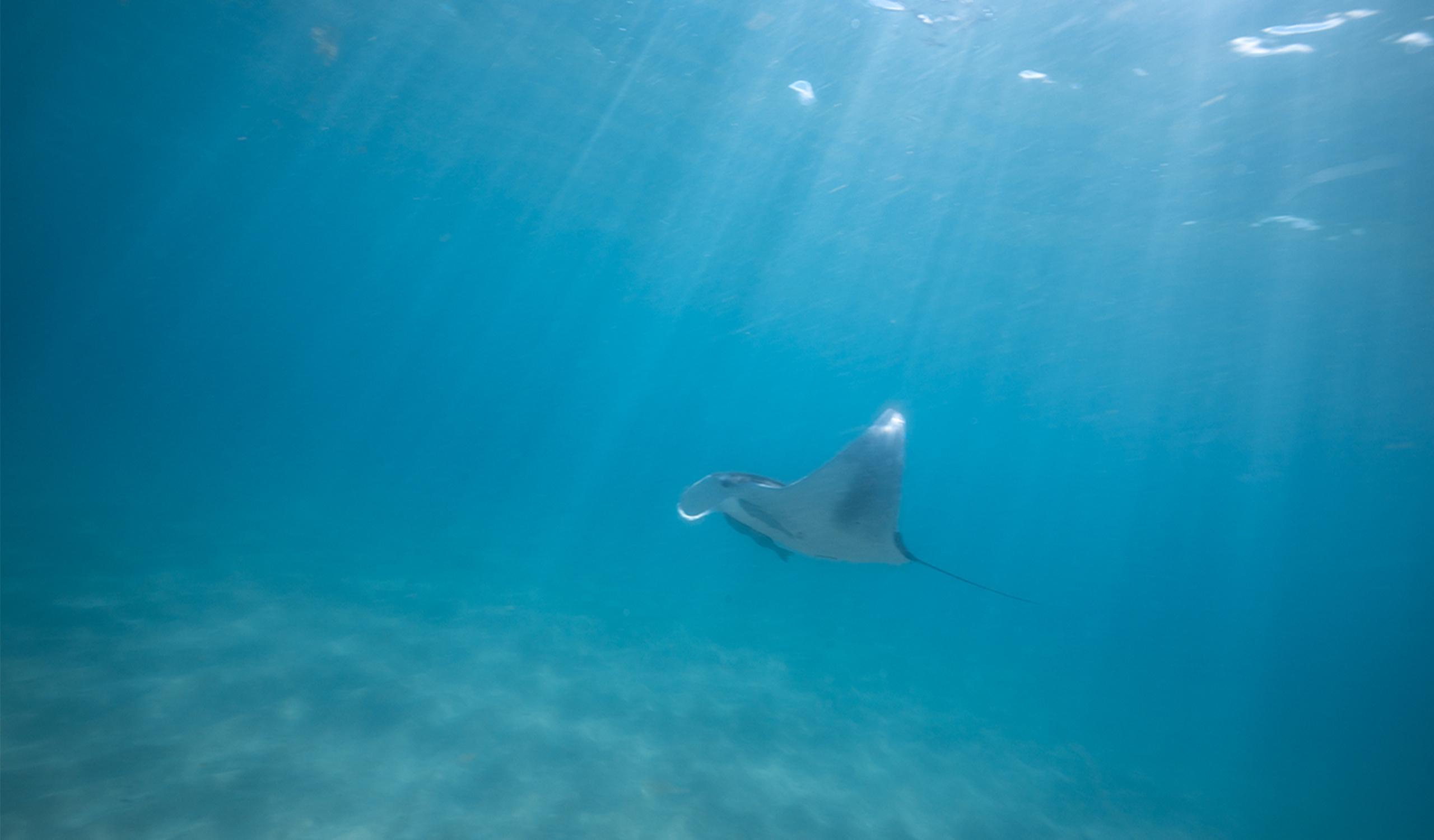 Manta rays, a close relative to sharks, are also impacted by recreational fishing.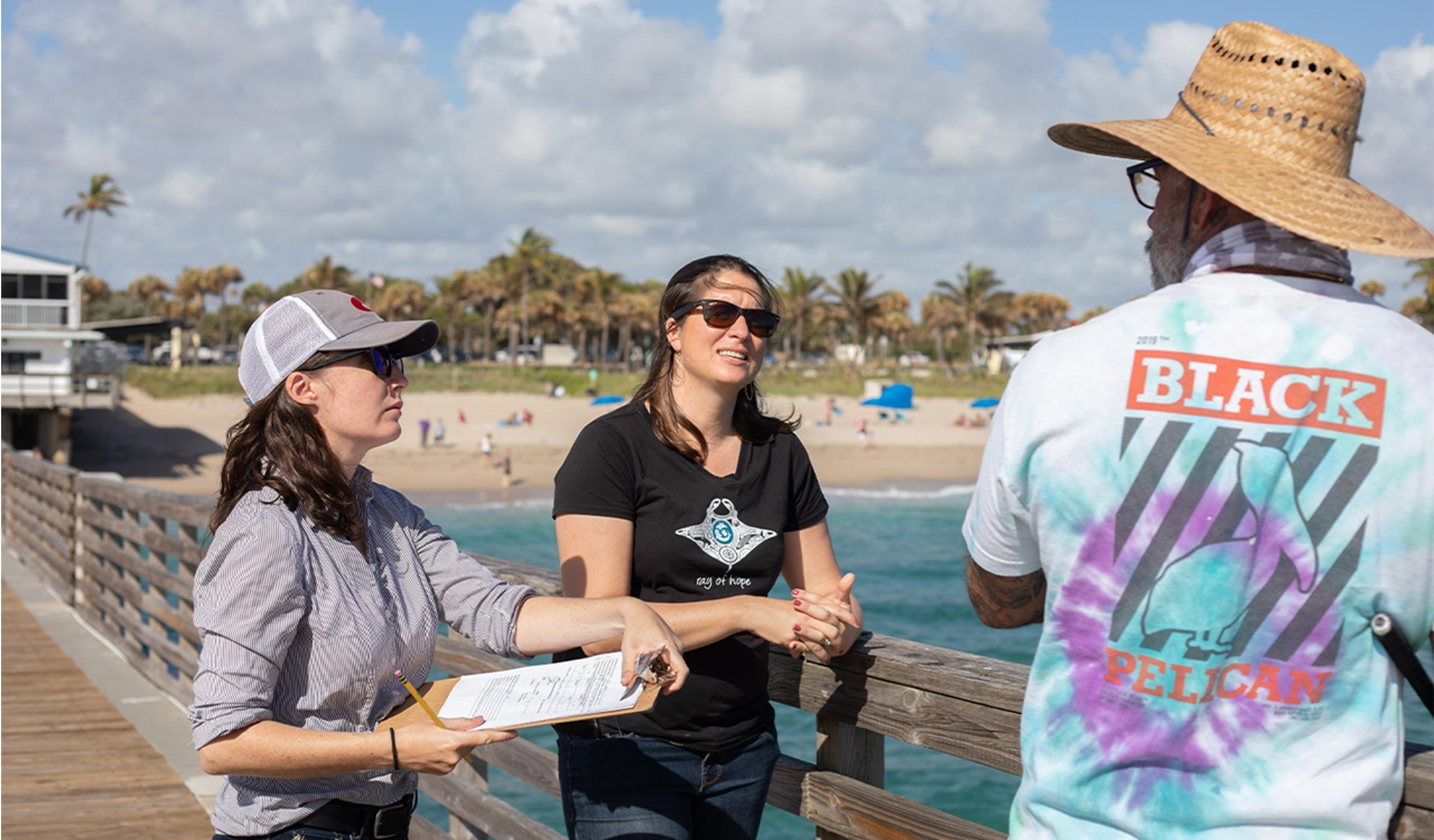 Jessica Pate and Julia Wester, Ph.D. surveyed local recreational anglers at piers and inlet jetties to gauge their knowledge about manta rays.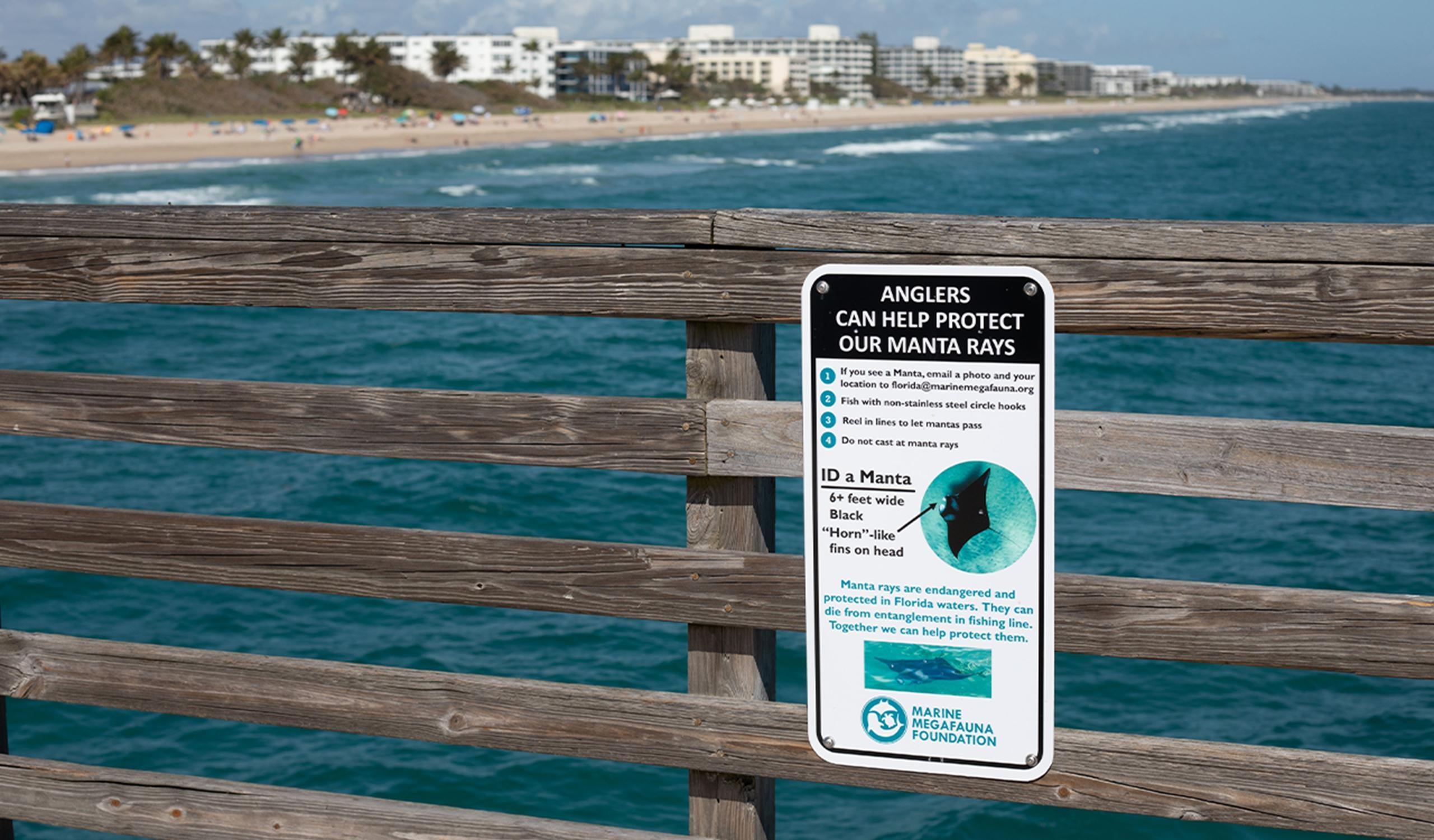 With input from recreational anglers, the experts designed educational signs to help increase manta ray awareness.
Funding for this episode of Changing Seas was provided by: