Episode 1403: Kelp: Hidden Treasure of the Salish Sea
The kelp forests of the Pacific Northwest's Puget Sound have played an essential role in the local ecosystem for thousands of years, providing an underwater haven and food source for hundreds of species of mammals, fish, and invertebrates, including the area's iconic Southern Resident killer whales. Today, this hidden treasure of the Salish Sea is in documented decline, but a diverse web of resource managers, scientists, tribal citizens, and advocates across the region are working against time to solve the mysteries of conserving and restoring kelp forests.
Experts
Meet the experts featured in this episode.
Episode Photos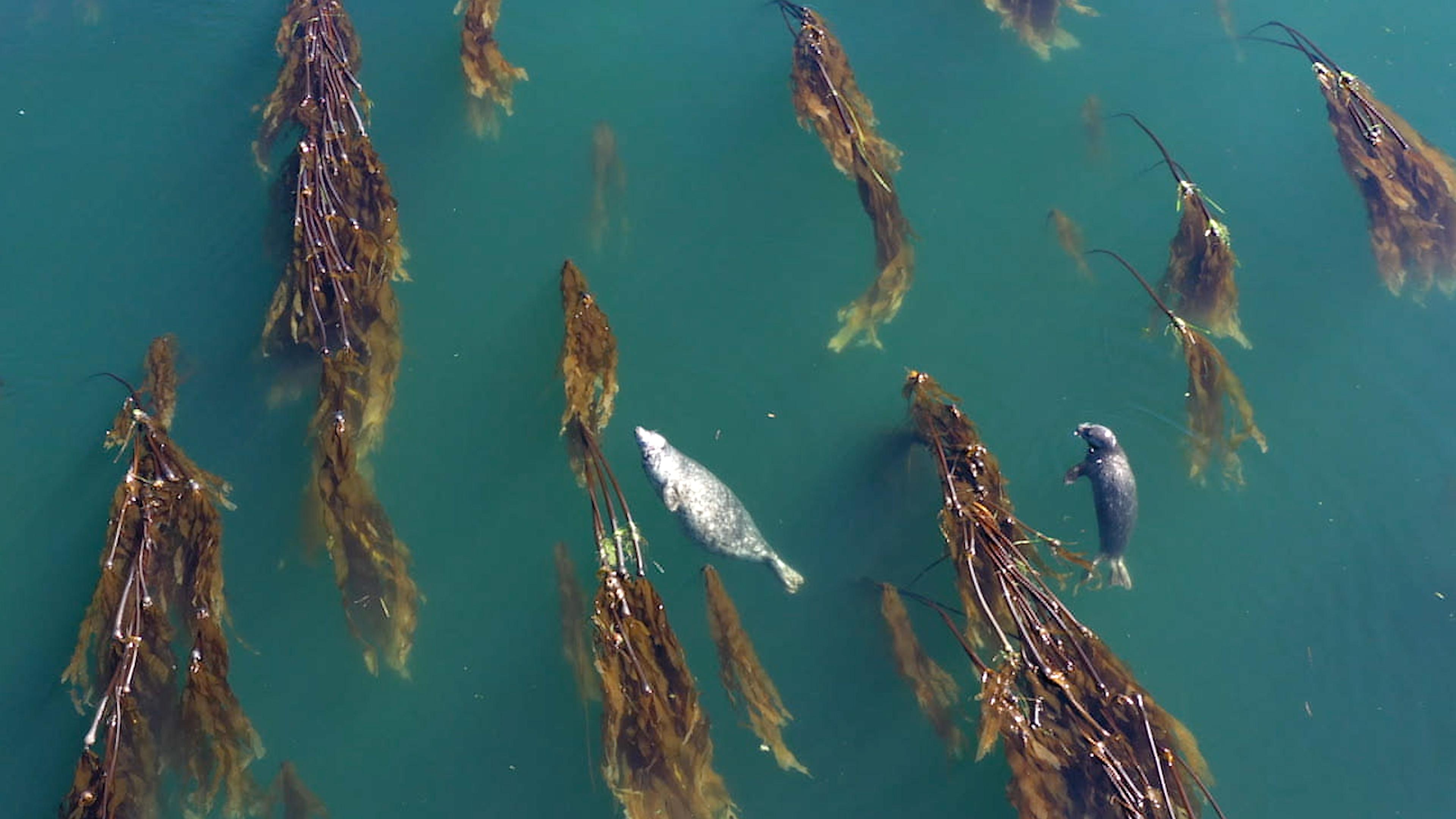 Kelp forests have played an essential role in the Salish Sea ecosystem for many thousands of years.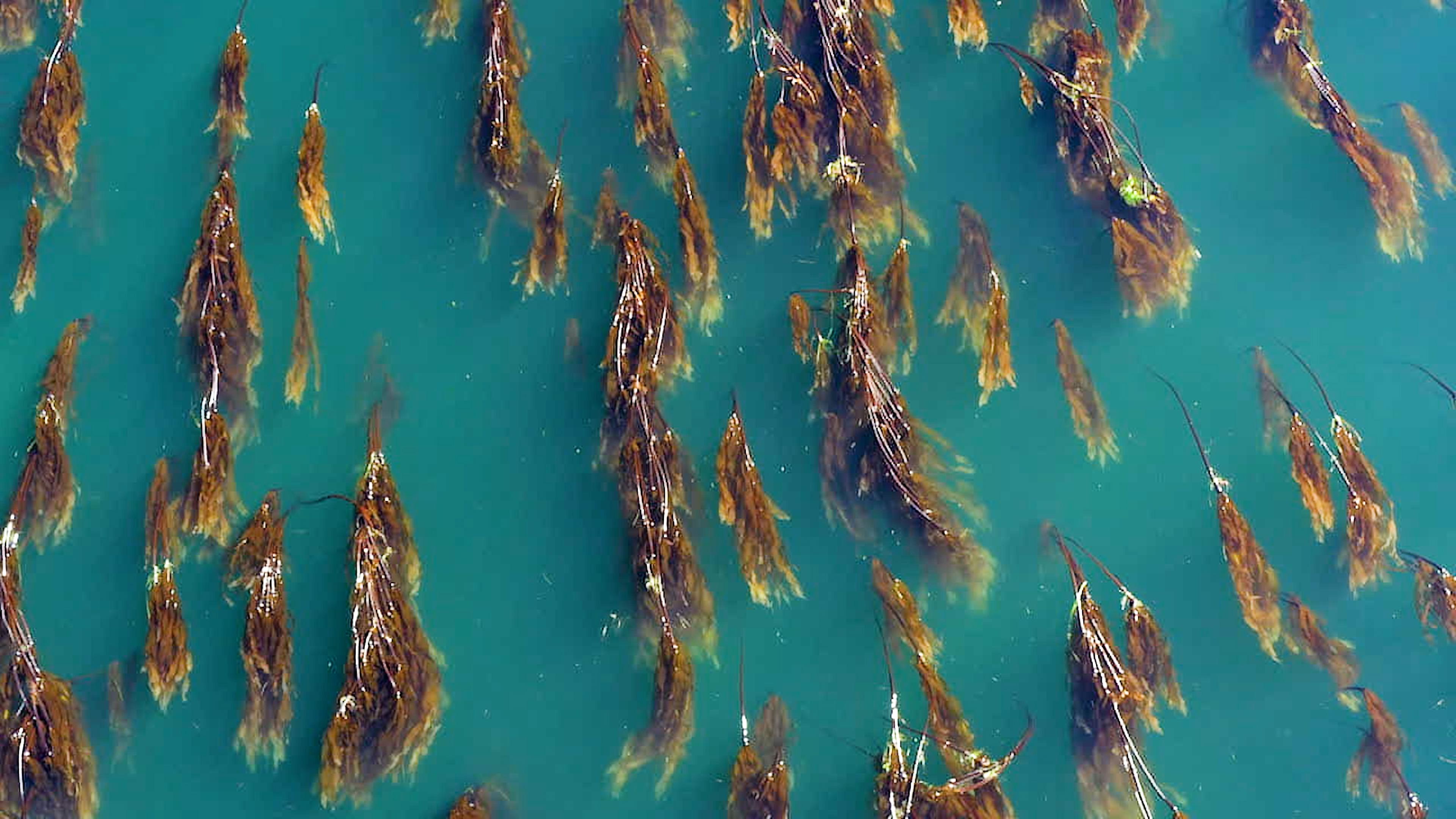 As early peoples migrated into the Americas, a lifeway of kelp beds supported them with food and safe passage on their journey.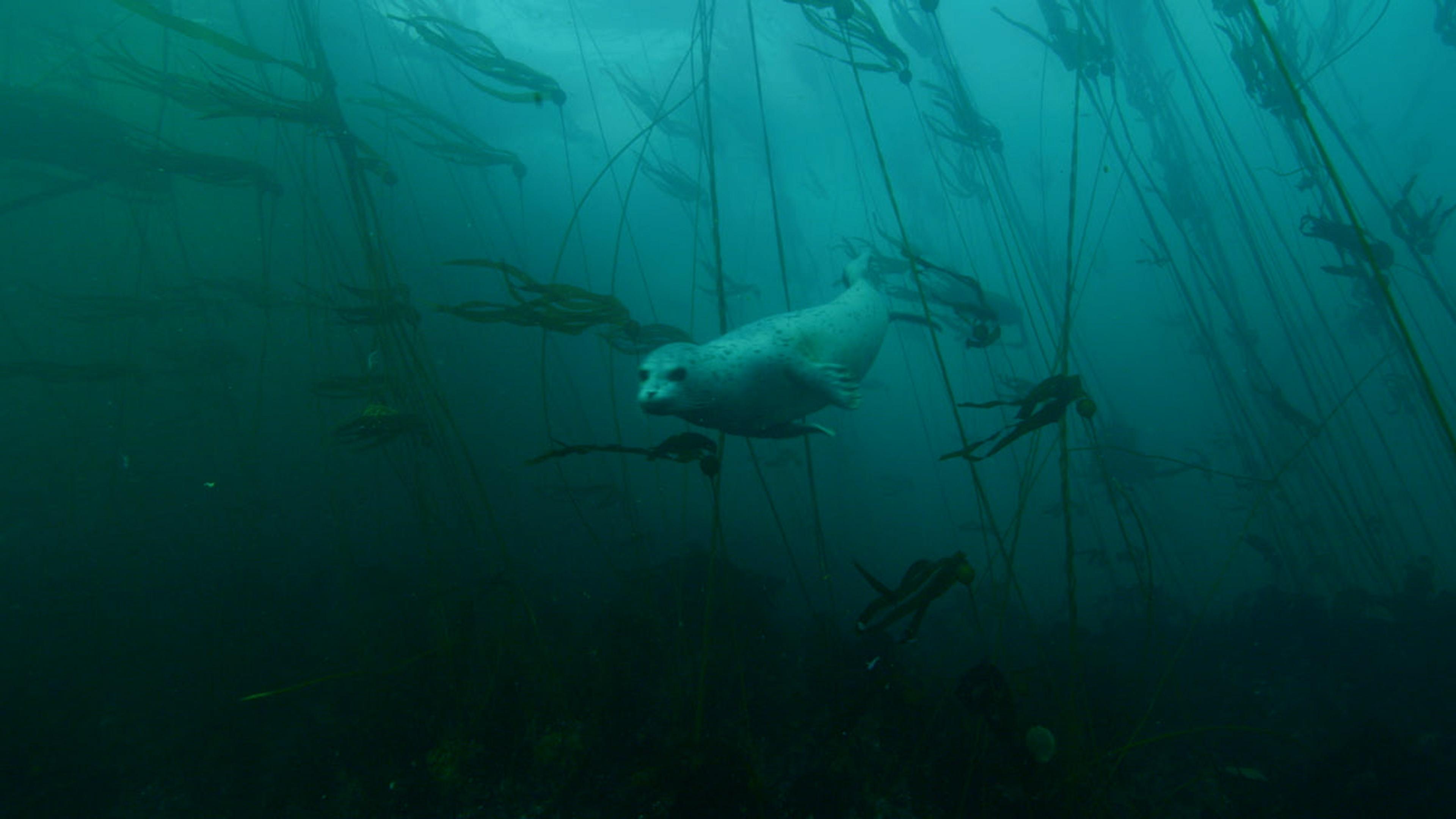 More than two dozen kelp species create an underwater haven for mammals, fish, and invertebrates in the Puget Sound.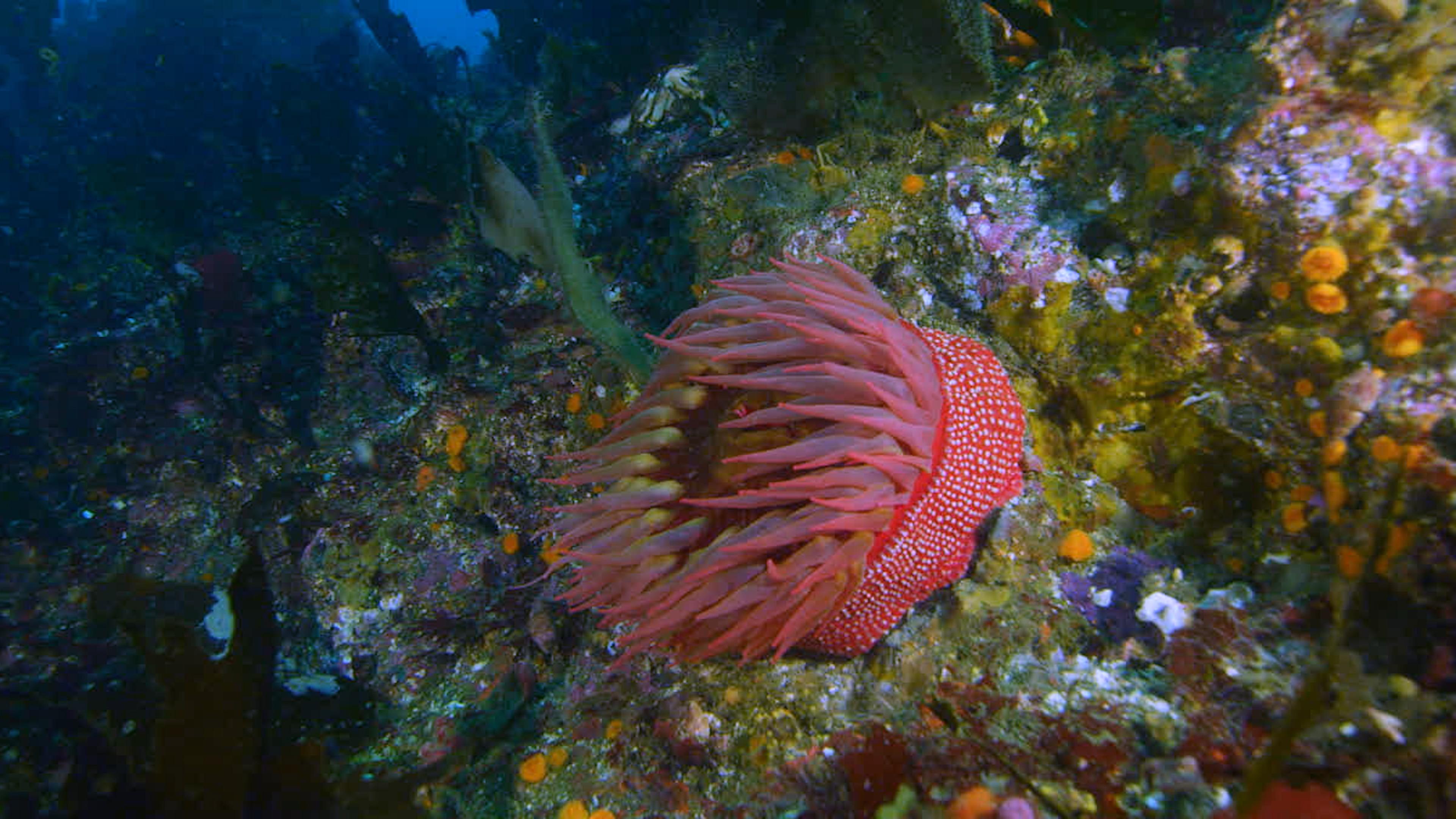 Kelp forests fuel a diverse marine ecosystem in the Salish Sea.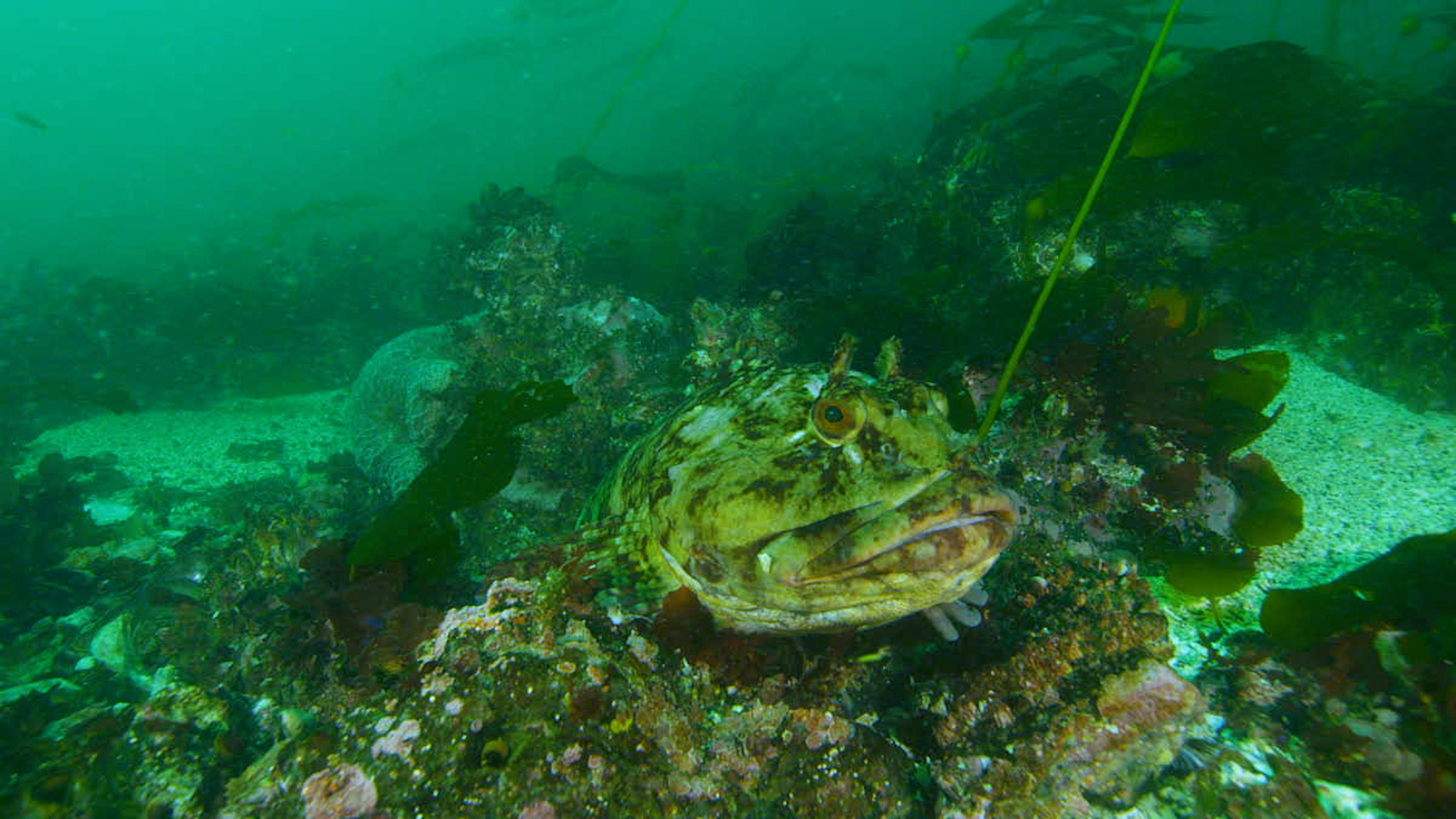 Kelp is the reason why estuaries like the Puget Sound are able to support fisheries like that of the rockfish.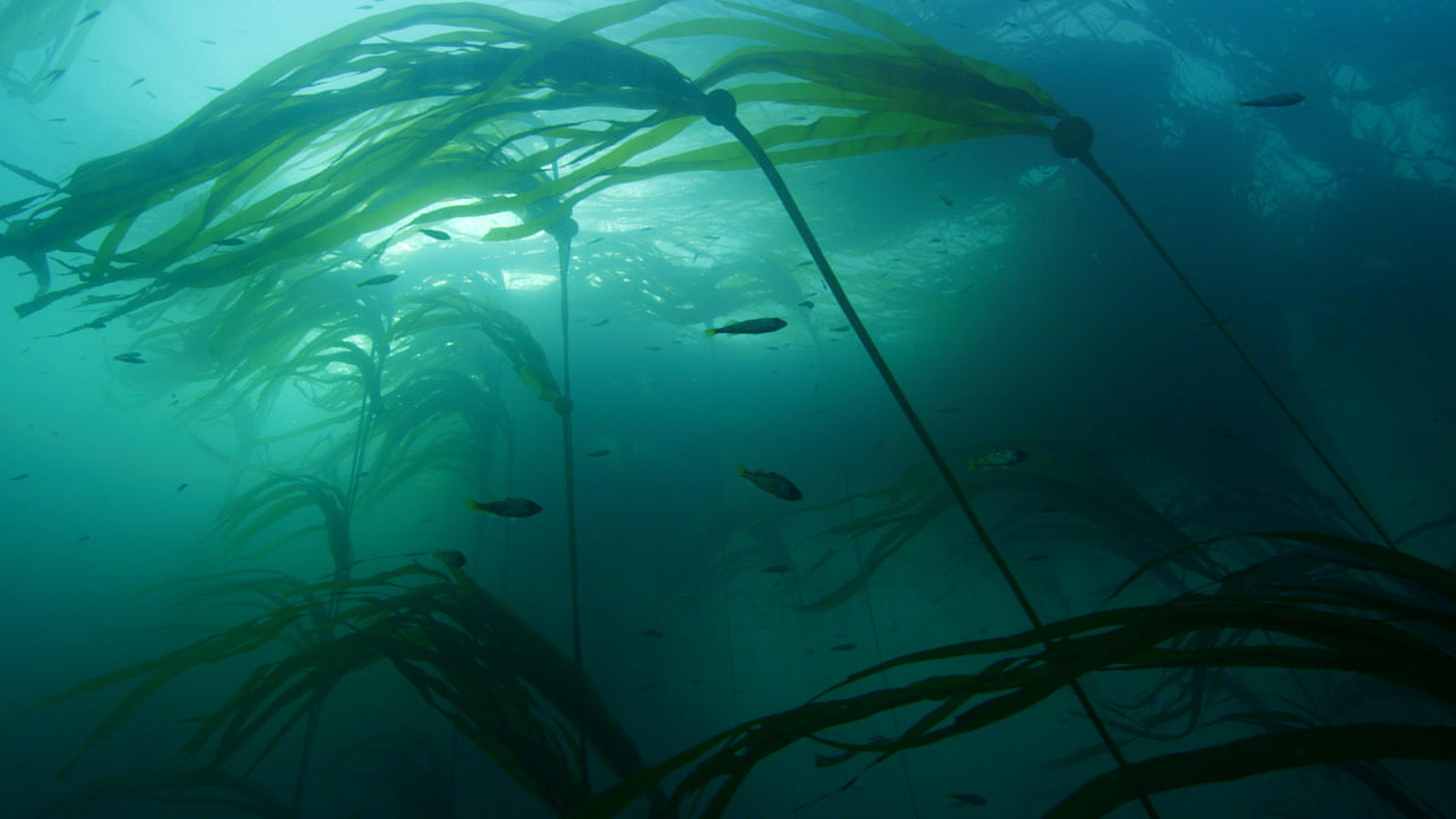 However, tribal citizens and Western scientists have observed that kelp is in serious decline in some areas.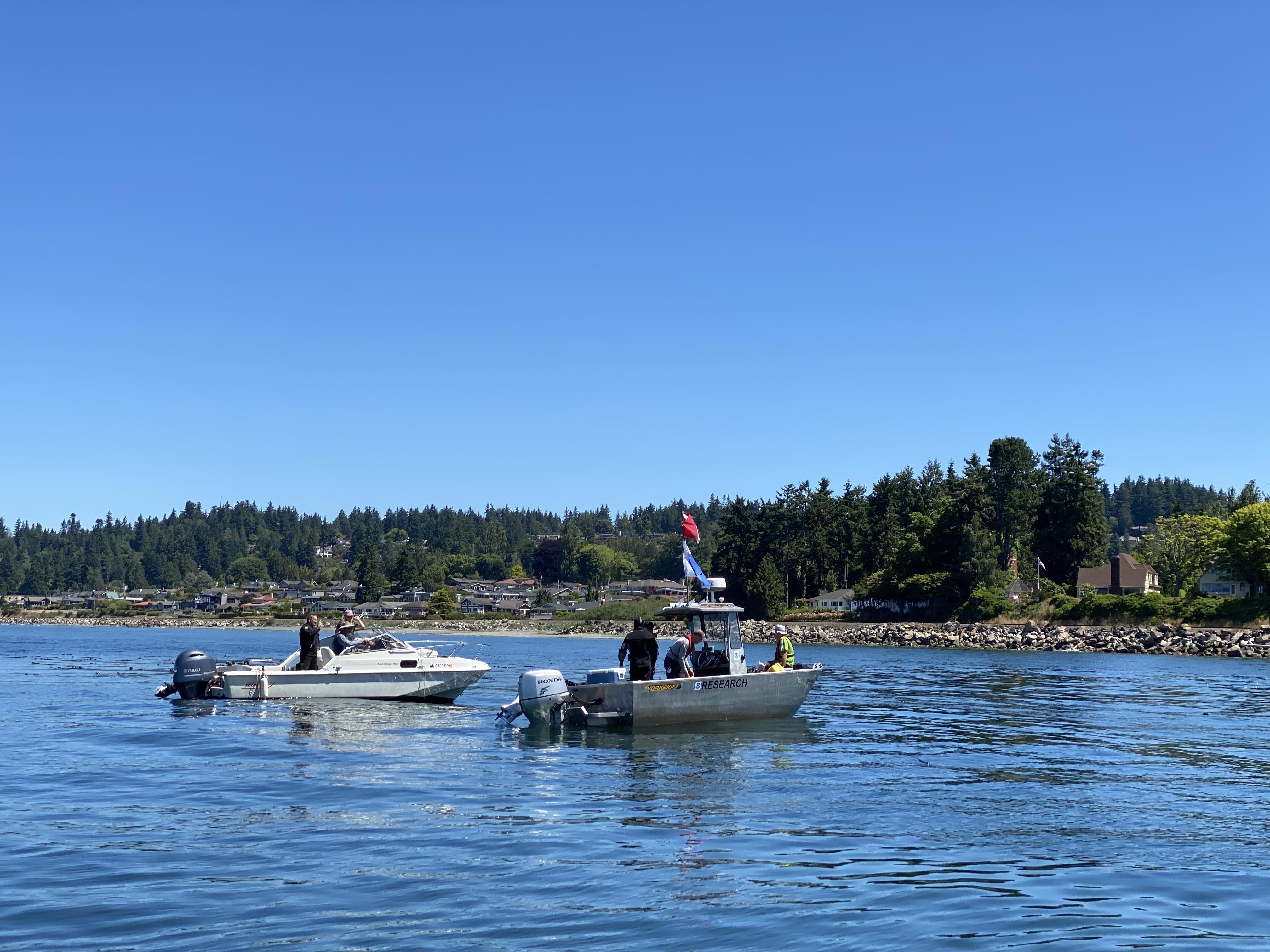 Resource managers, scientists, tribal citizens, and advocates across Puget Sound are working together to conserve and restore kelp forests.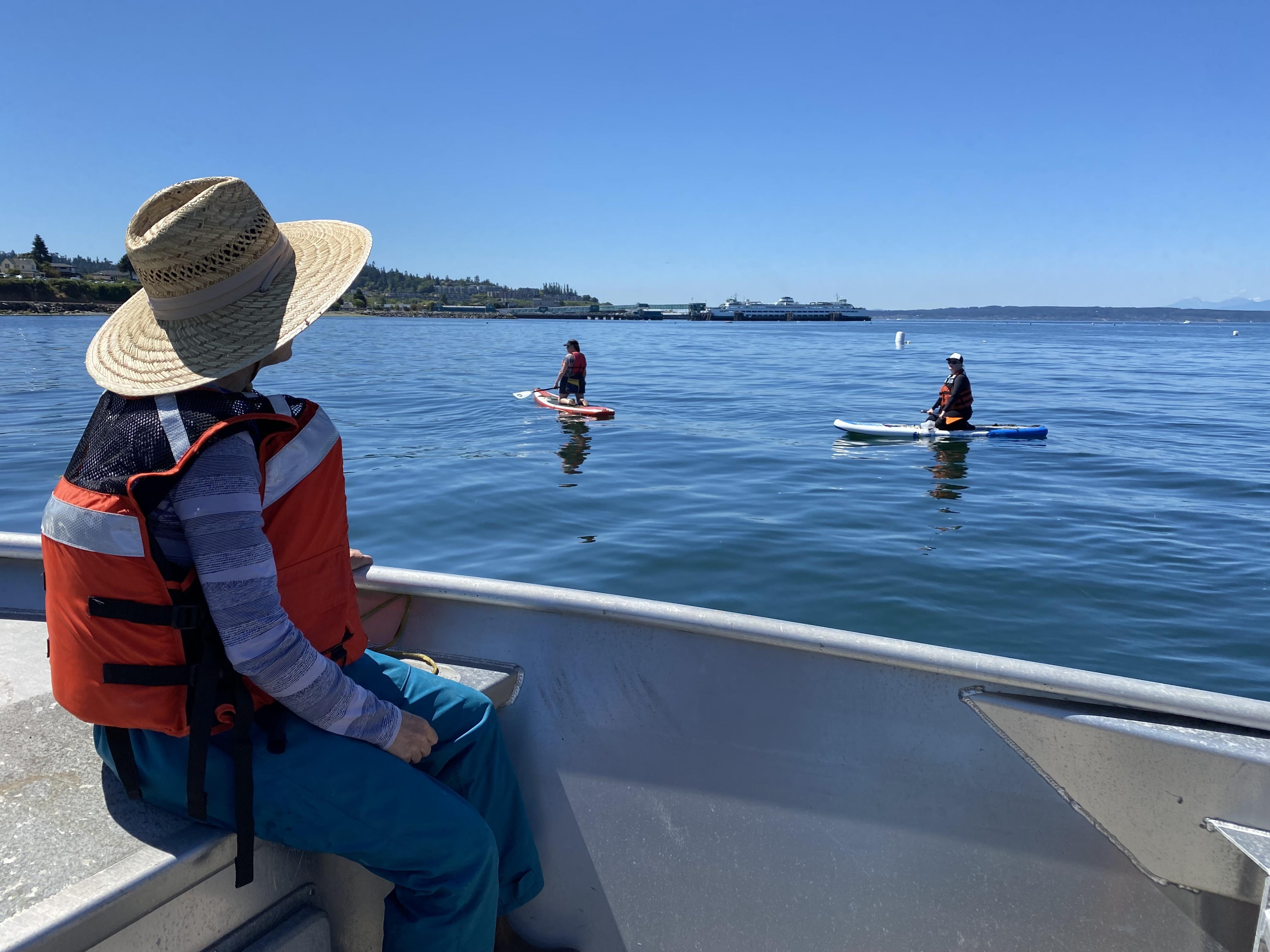 In 2021, the Puget Sound Restoration Fund brought together dozens of organizations for the first ever organized kelp expedition in Puget Sound.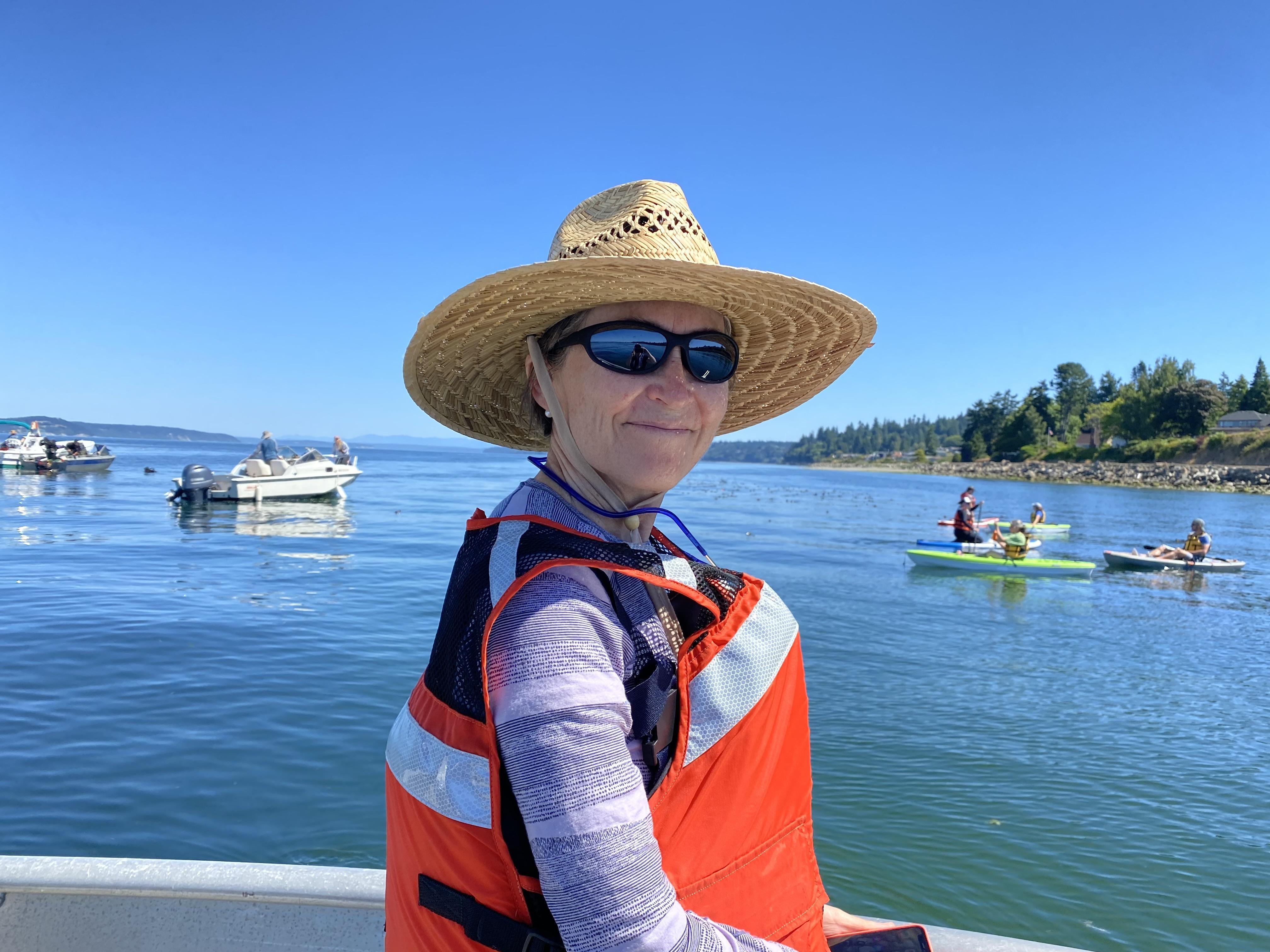 Led by Executive Director, Betsy Peabody, the expedition visited kelp beds from the Strait of Juan de Fuca down to Squaxin Island.
The kelp expedition included kayak and paddleboard surveys of near-shore kelp beds.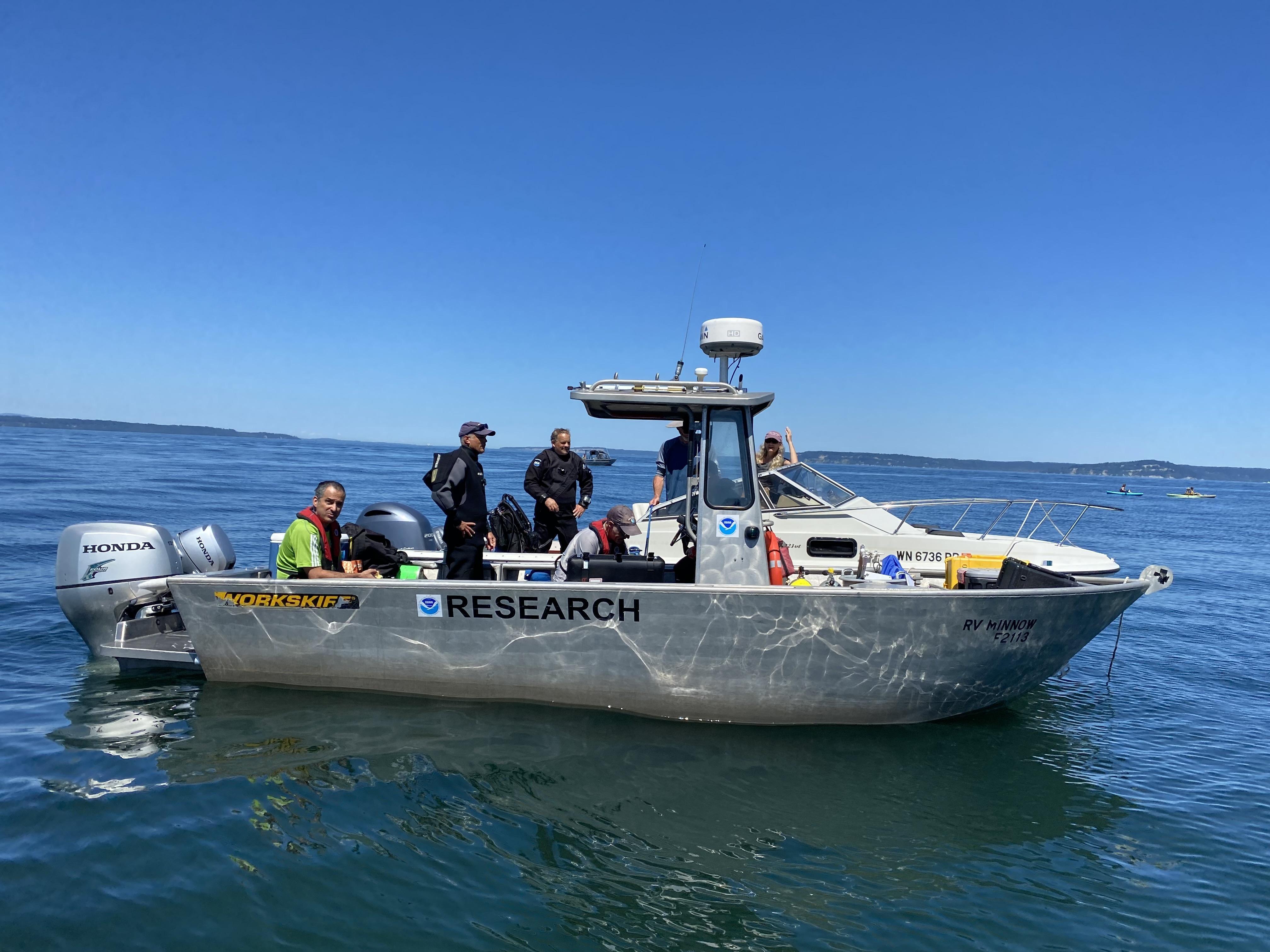 It also included dive surveys with partners like the National Oceanic and Atmospheric Administration, or NOAA.
More than 40 organizations participated in the expedition, including federal and state agencies, university scientists, and local tribes.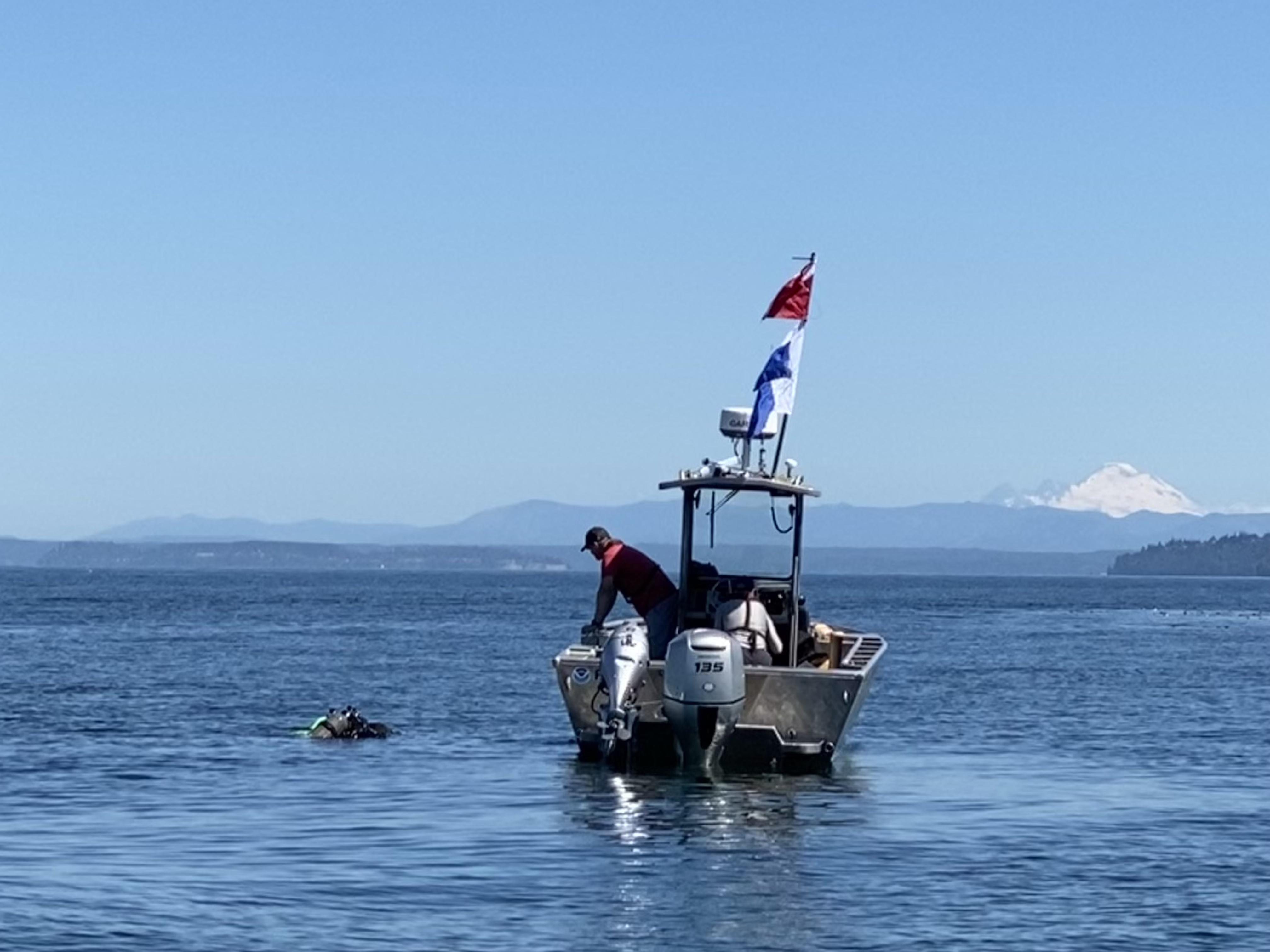 A total of 185 people actively worked together on the water to address the future of kelp in the local ecosystem.
So much is yet to be understood about the bull kelp (Nereocystis luetkeana), which are some of the most productive carbon-fixers on the planet.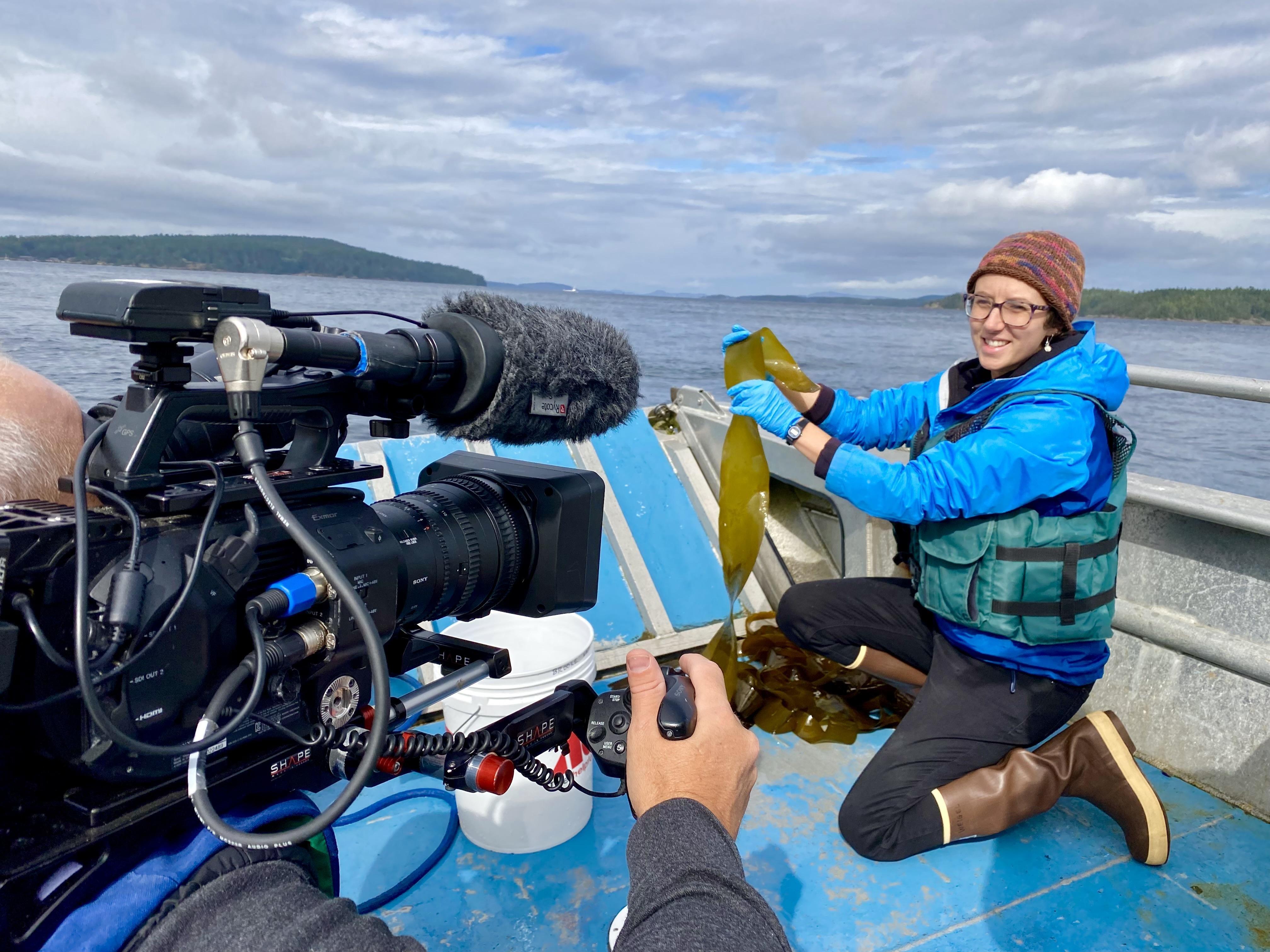 At the University of Washington's Friday Harbor Labs, researcher Brooke Weigel, Ph.D. studies the bull kelp.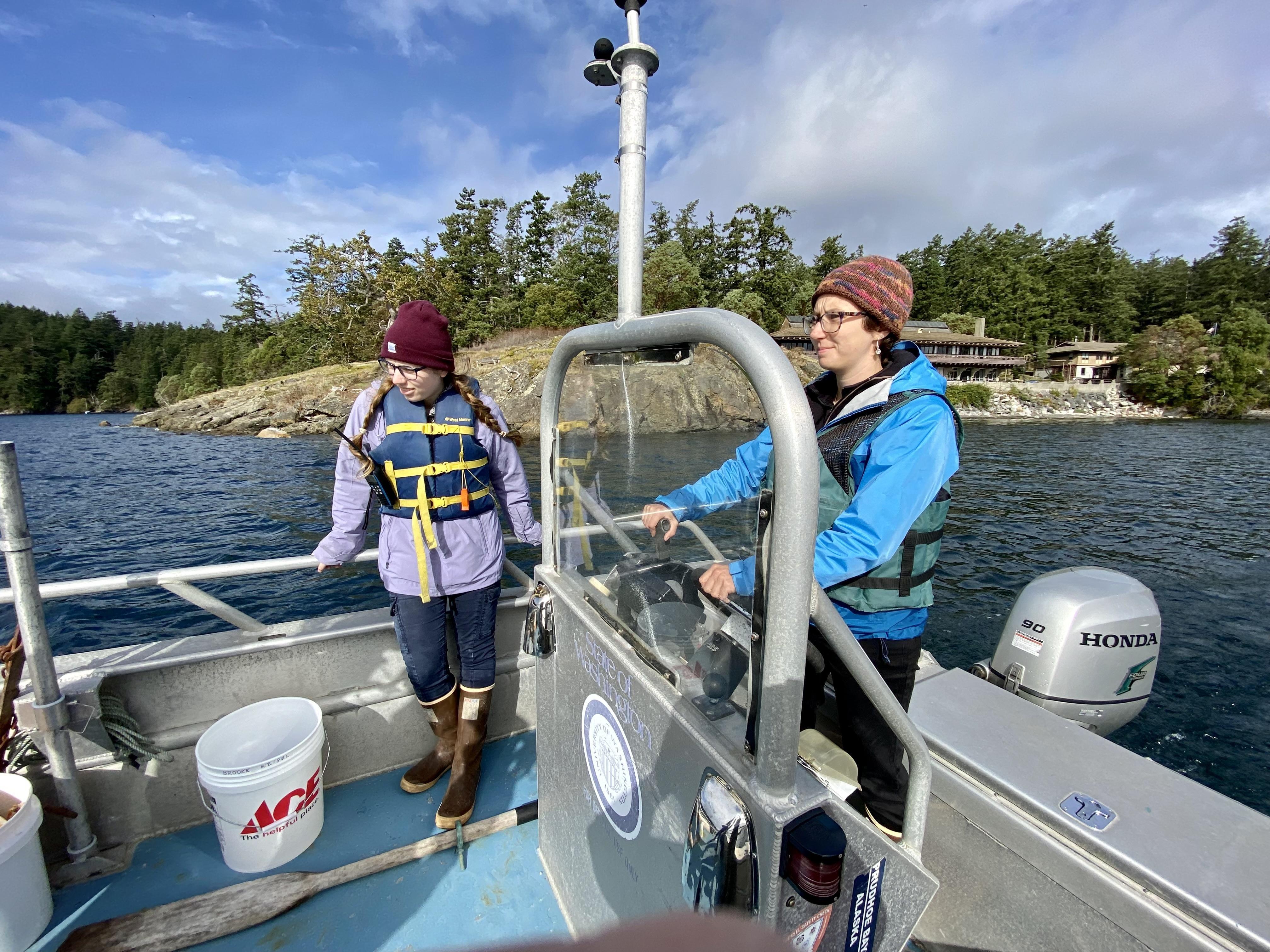 Brooke visits kelp beds around the San Juan Islands and collects samples for her experiments back at the lab.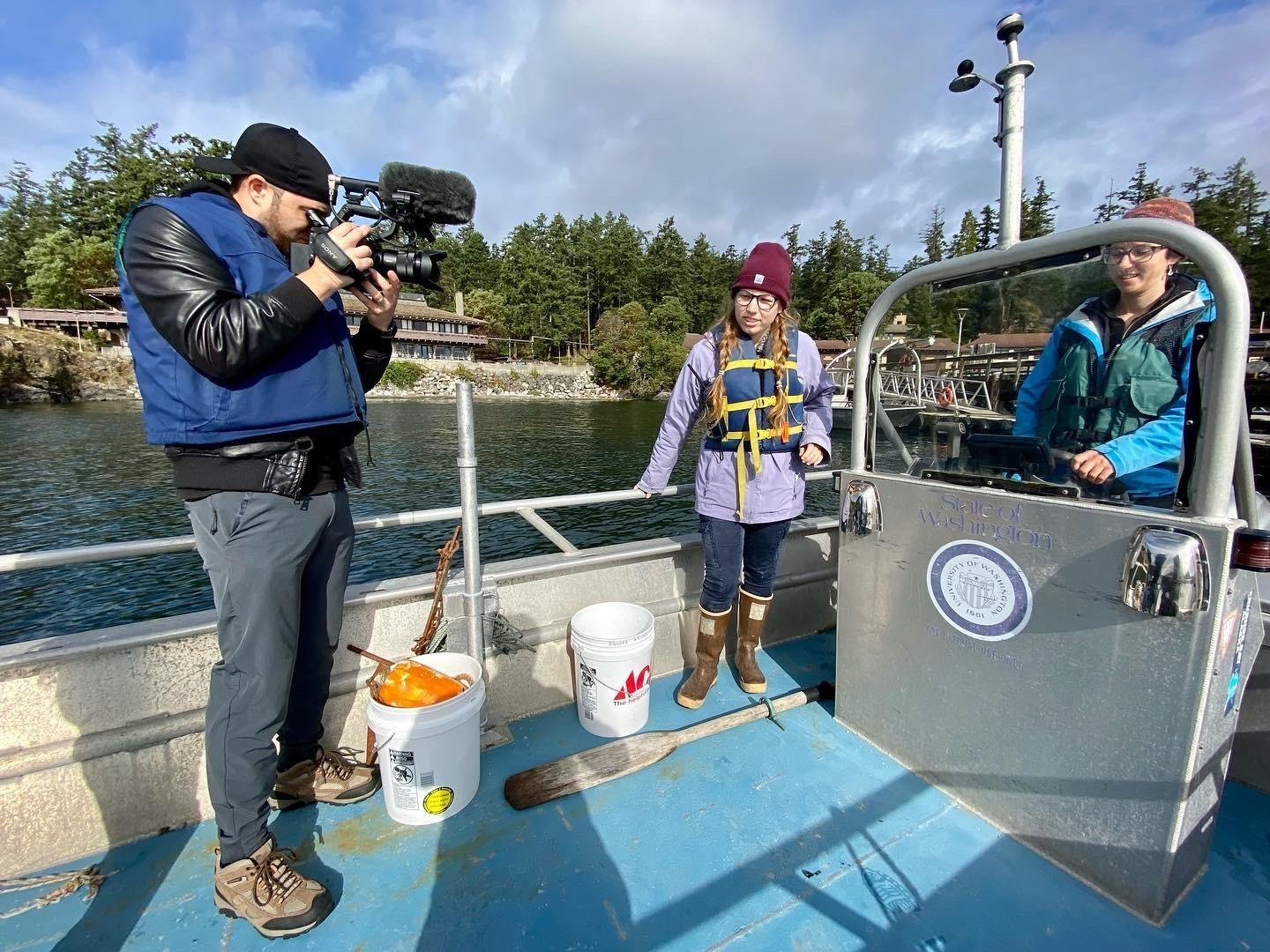 The Changing Seas team traveled with Brooke while she collected samples.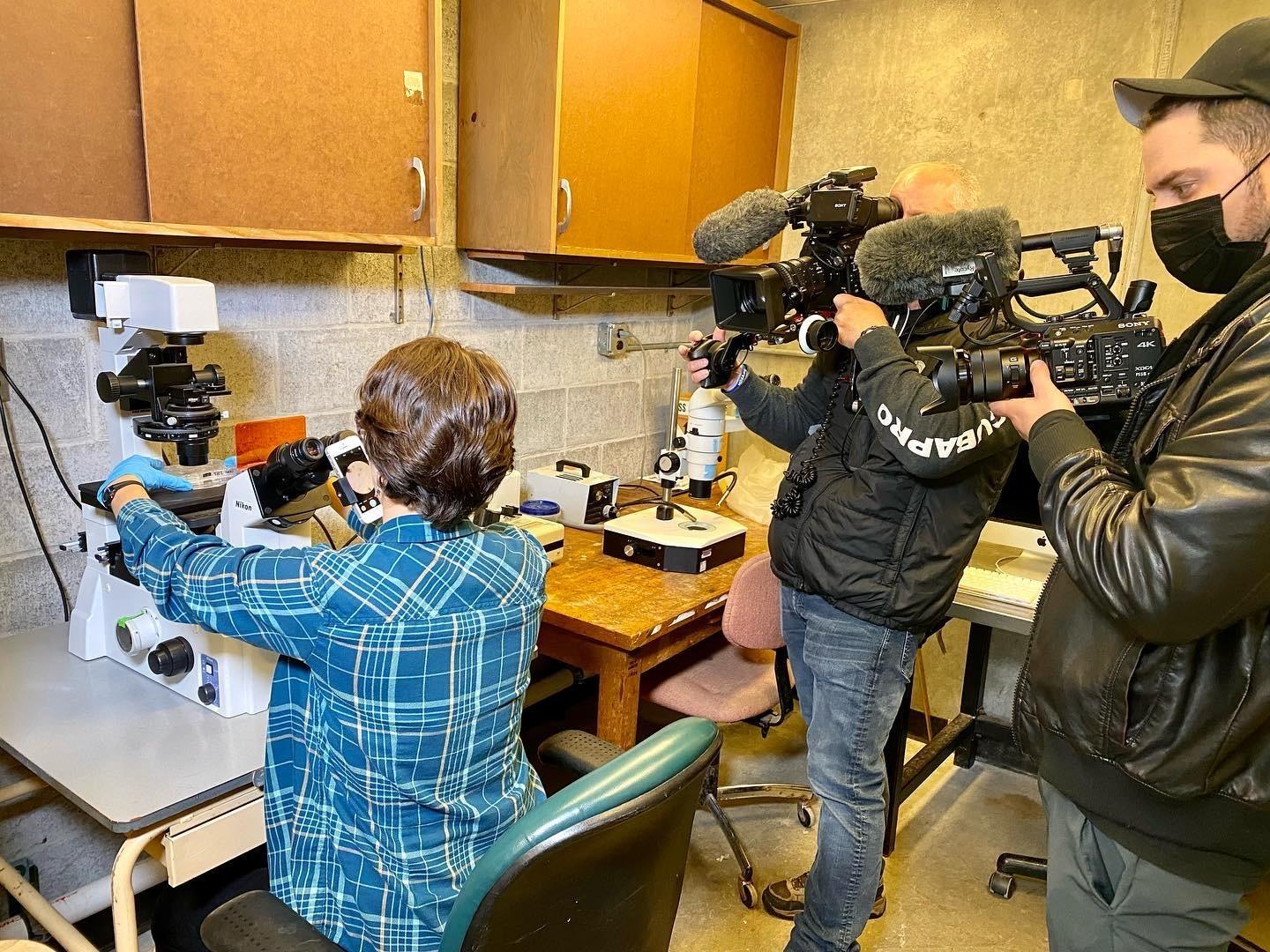 Back at Friday Harbor Labs, Brooke uses a microscope to assess the health of the bull kelp samples.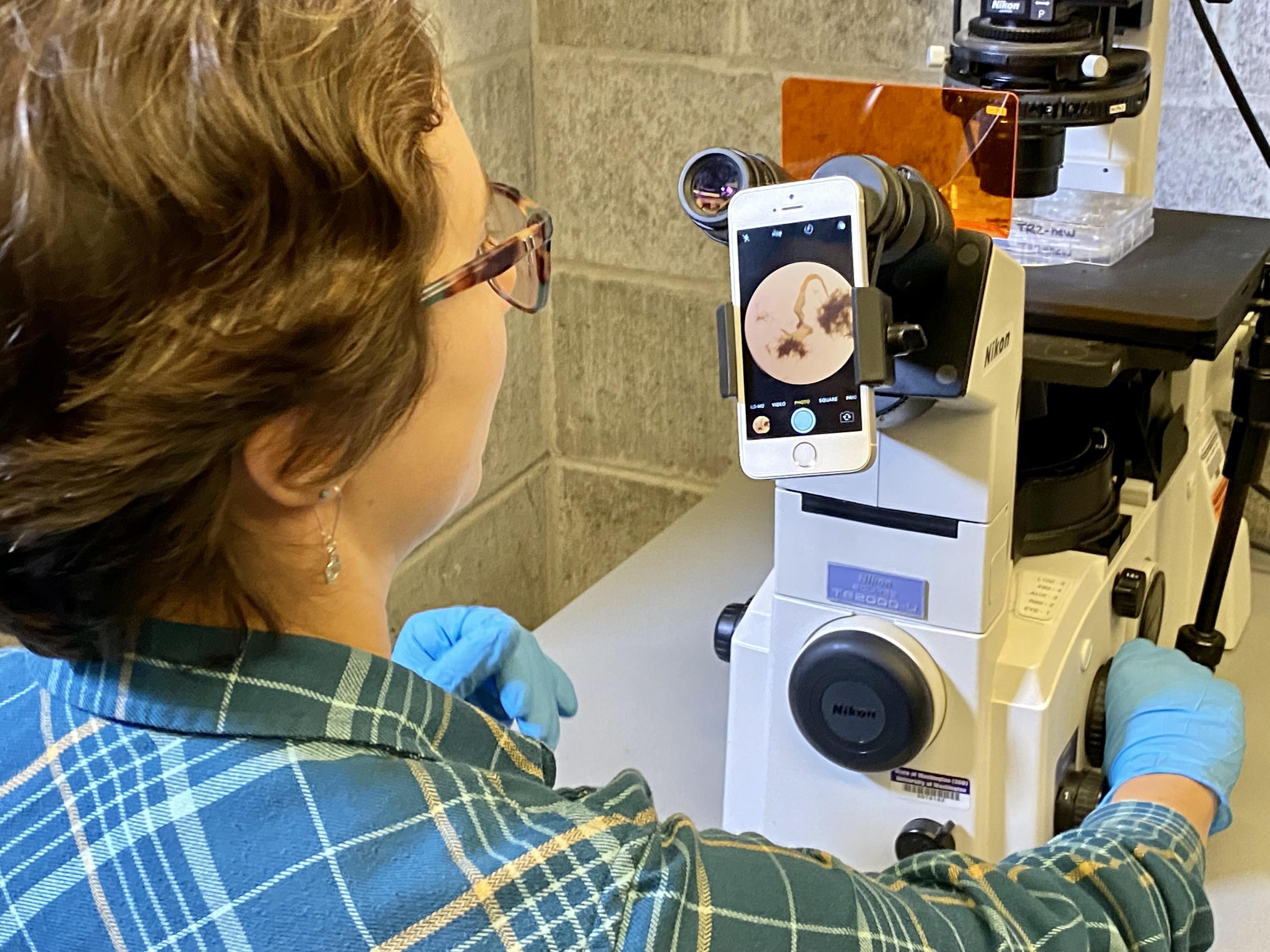 She's looking specifically at what temperatures kelp is most successful in reproducing.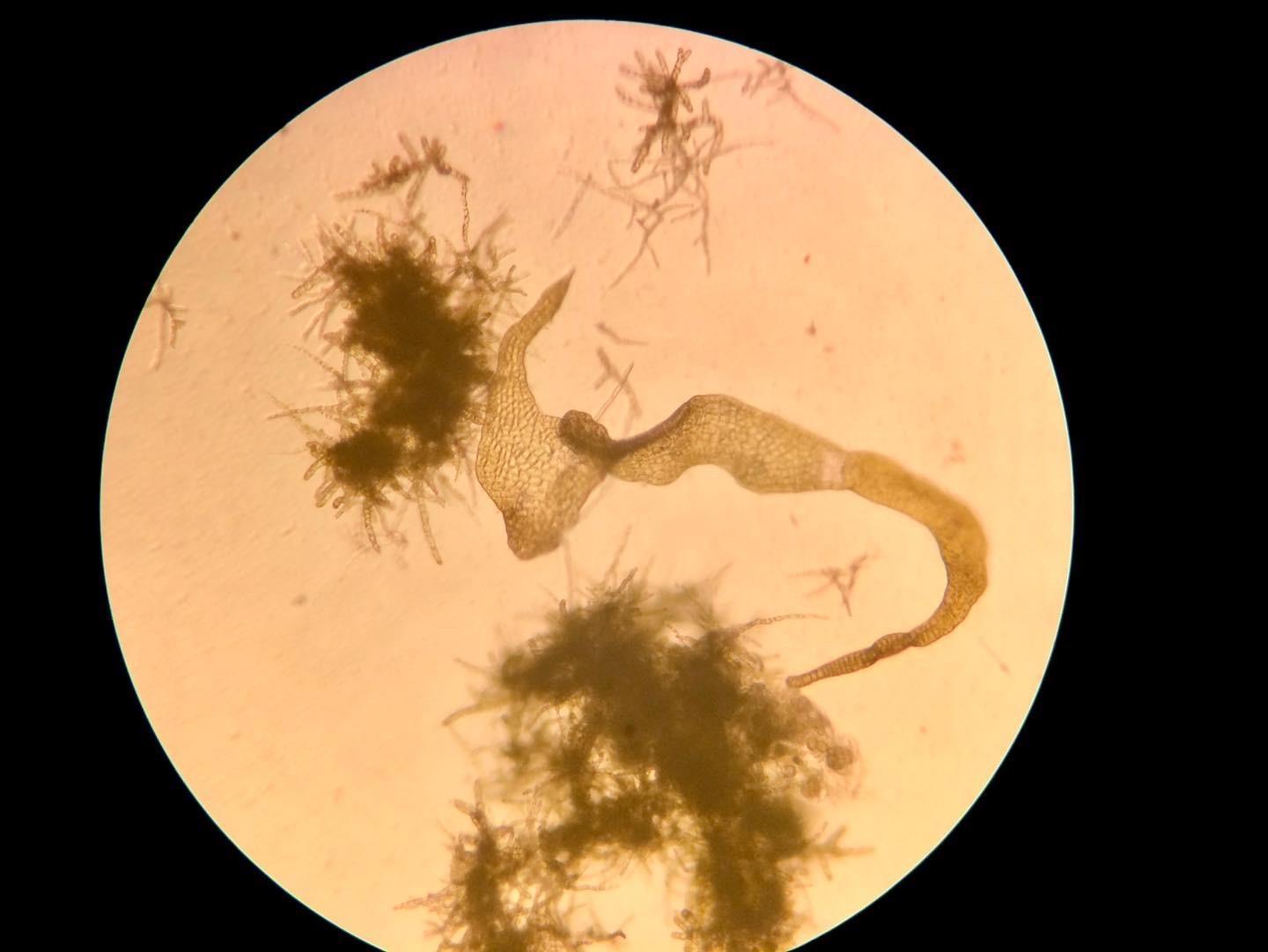 Brooke's work to better understand kelp's life cycle could have major implications for the conservation and restoration of kelp.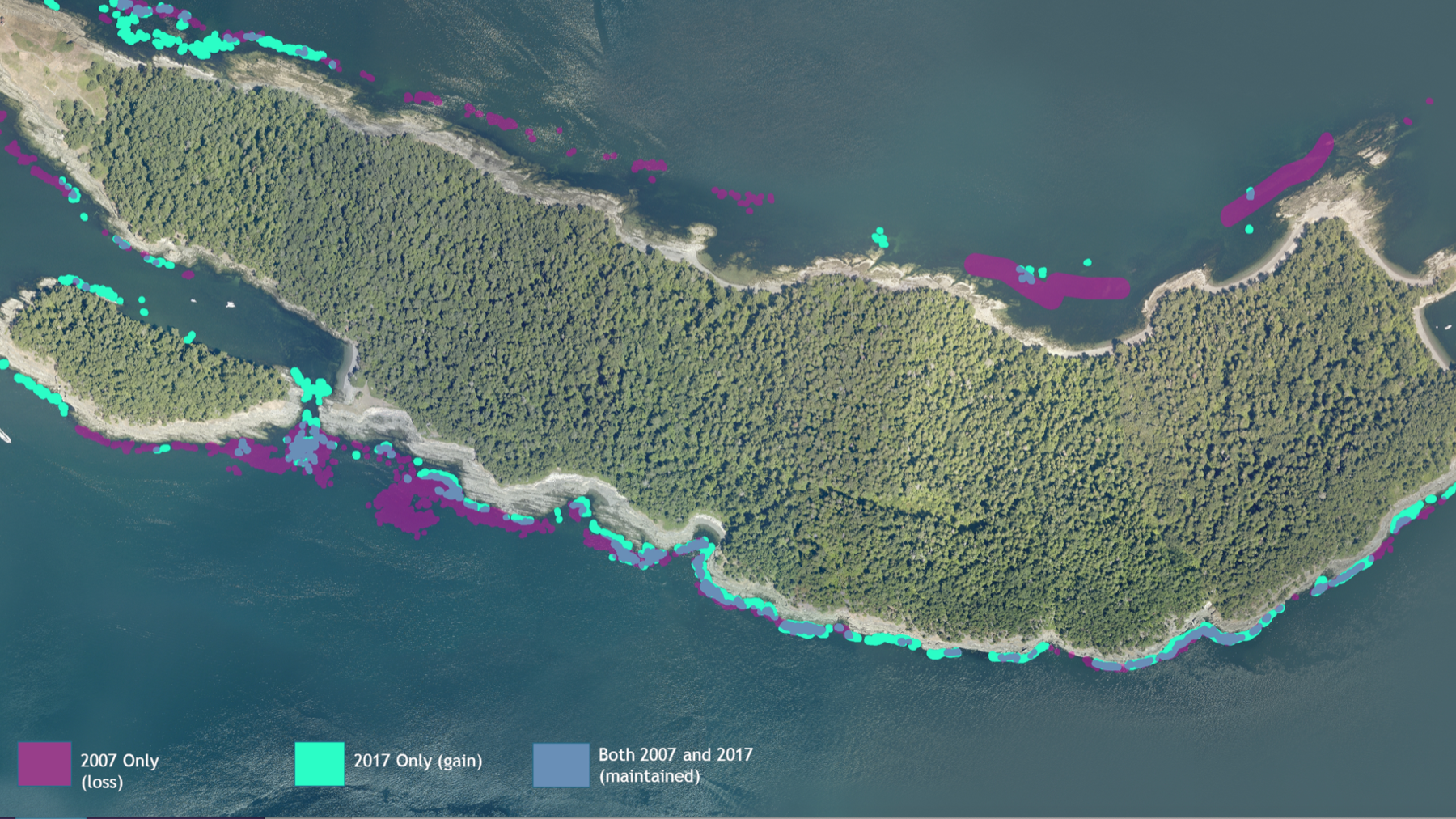 The loss of bull kelp is being studied by many, including the Samish Indian Nation's Department of Natural Resources.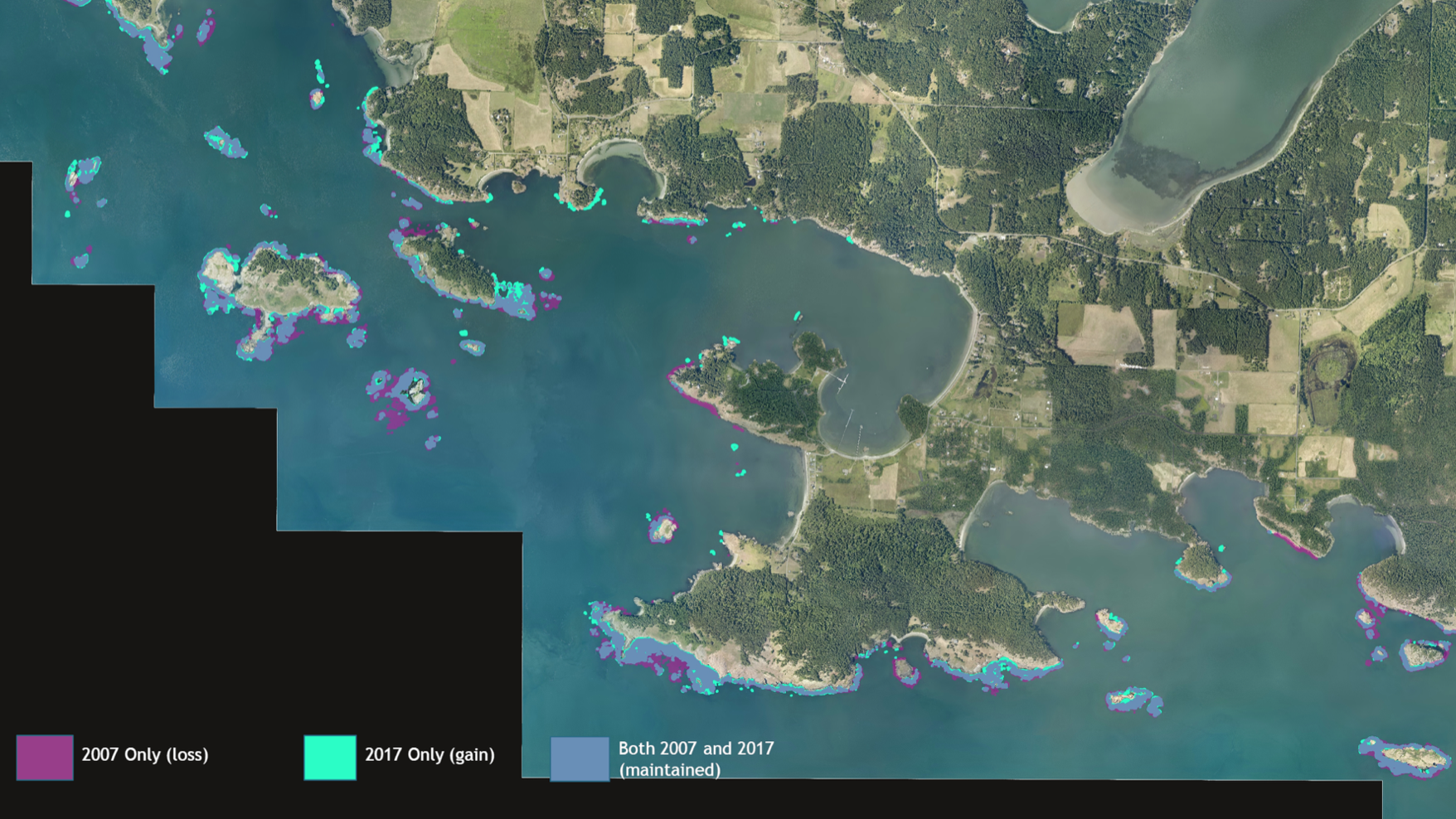 They looked at differences in kelp canopy cover in the San Juan Islands over a 10-year period and found astonishing decline.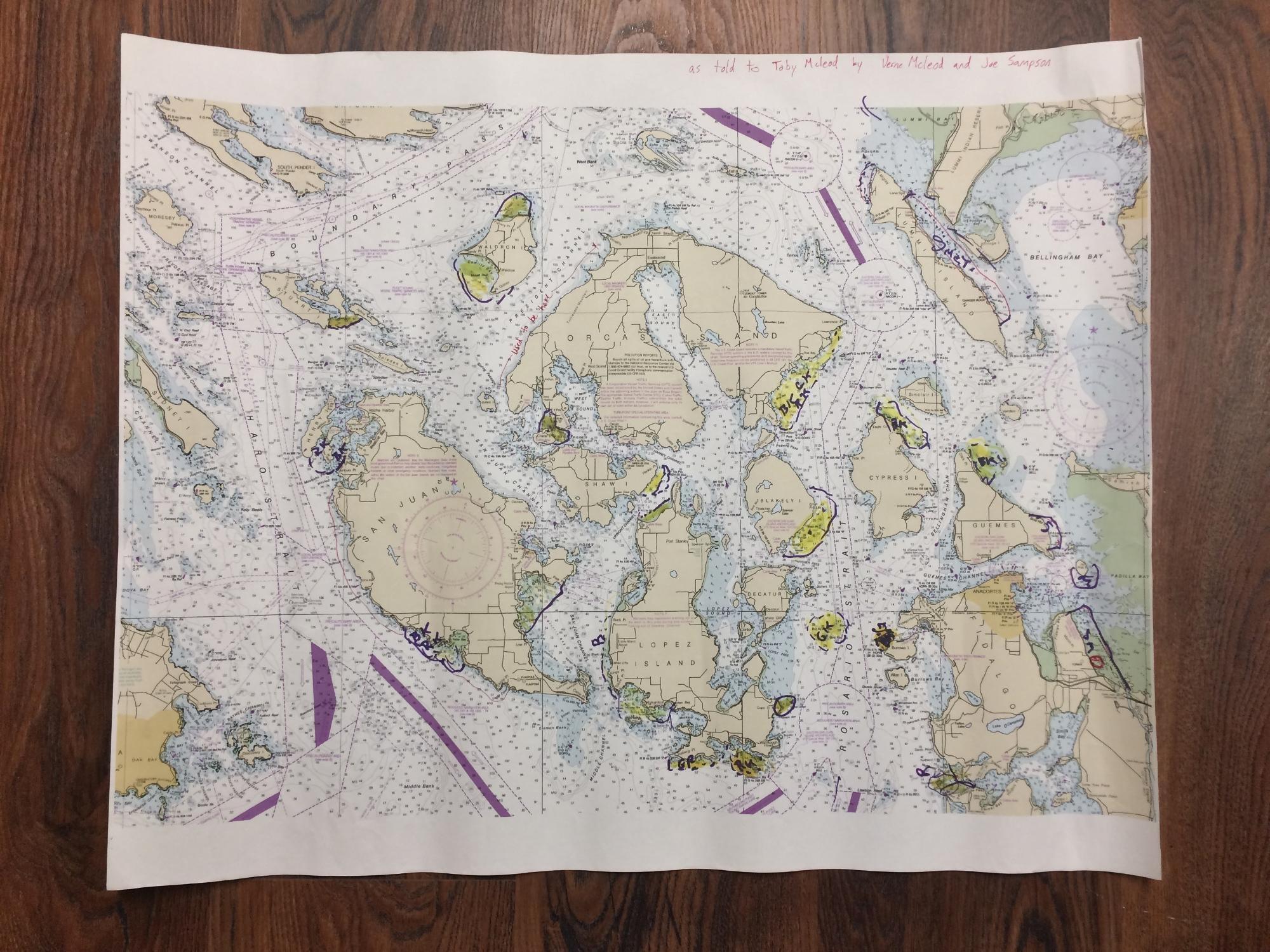 They also worked with tribal fishermen to better understand where kelp existed over the past 50 years and where it has declined.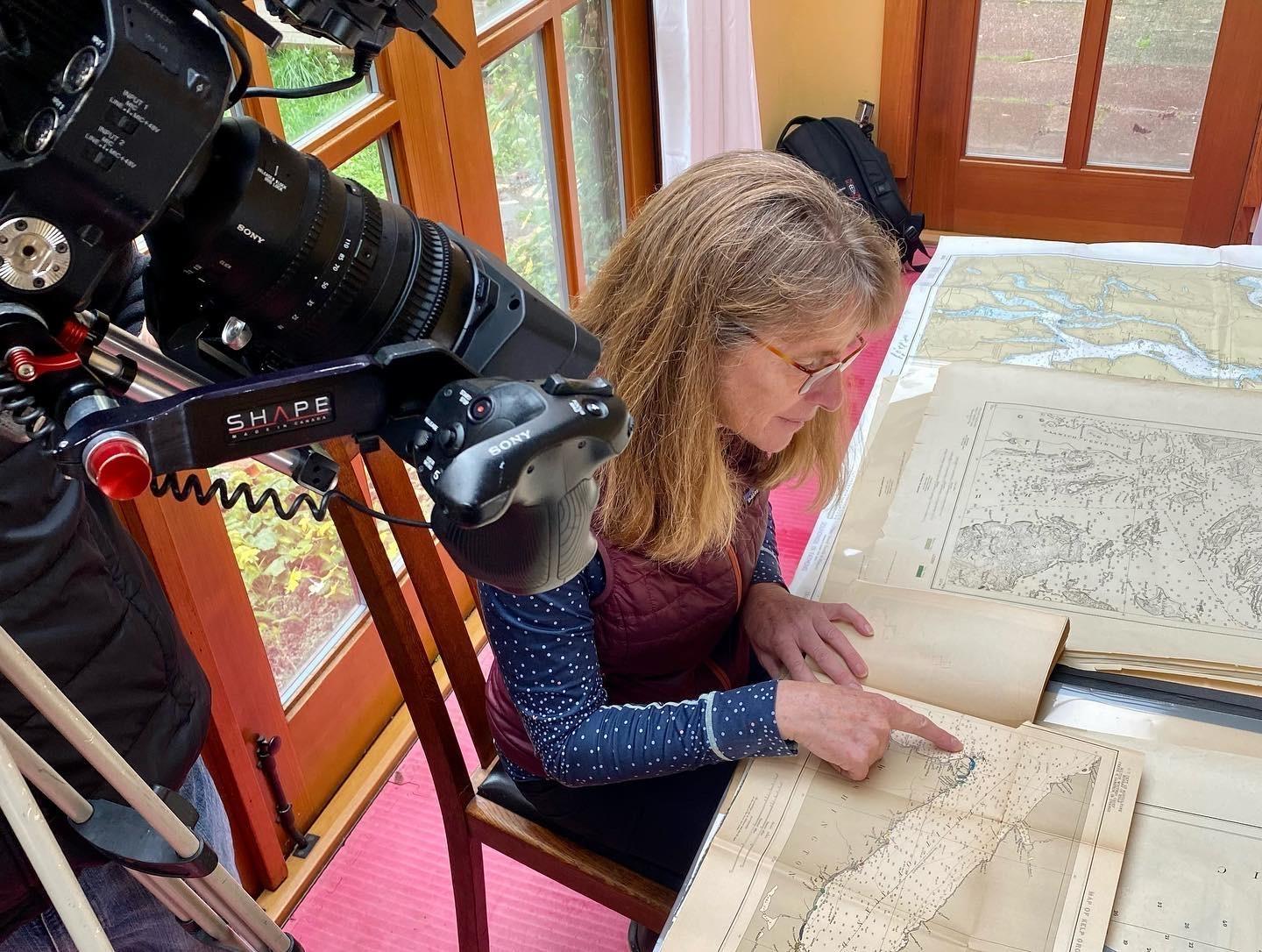 Researcher Helen Berry and the Washington State Department of Natural Resources are also collaborating to look at long-term decline.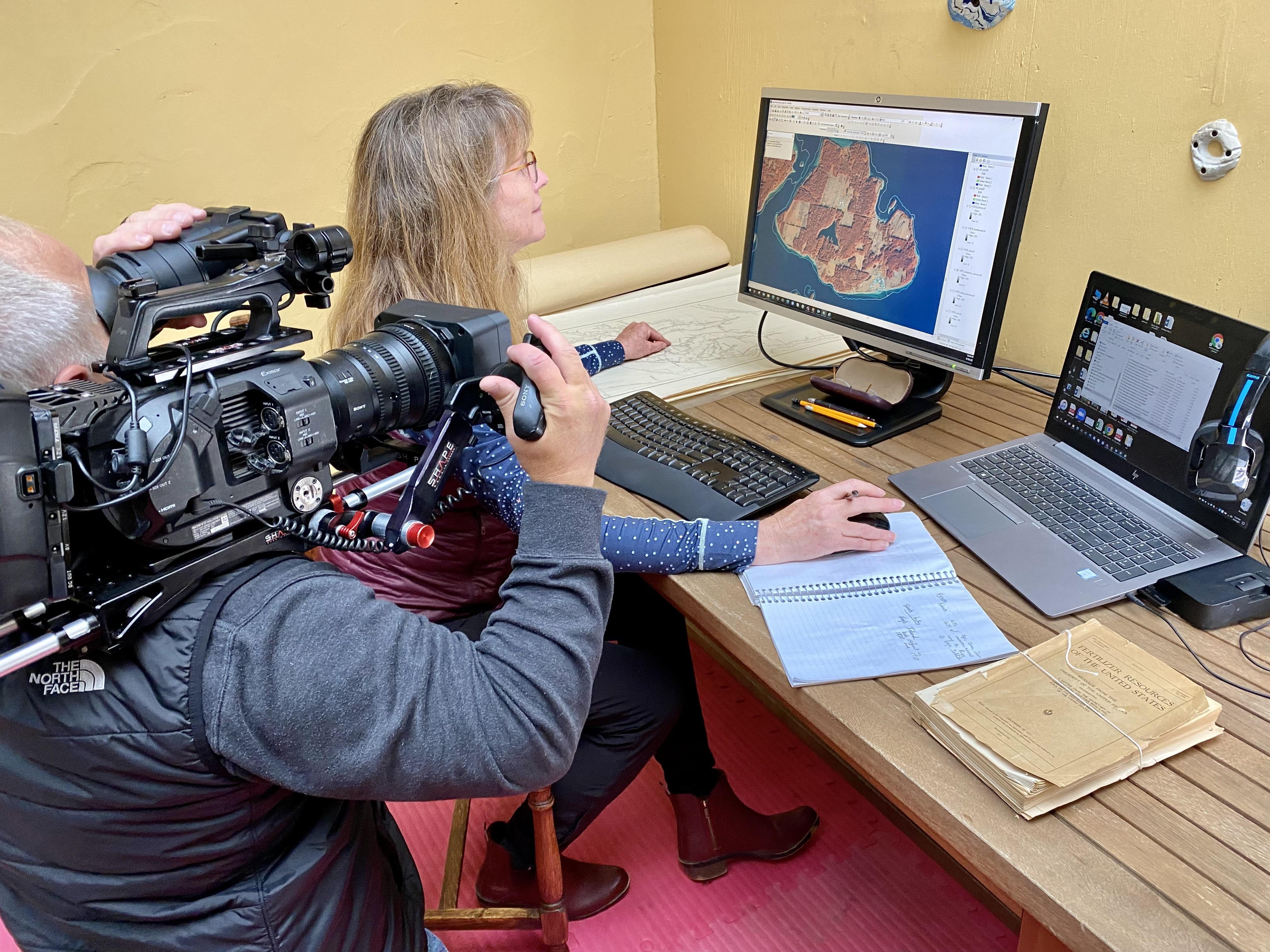 They looked at decline in the traditional territory of the Squaxin Island Tribe using historical ecology and records from early European colonization.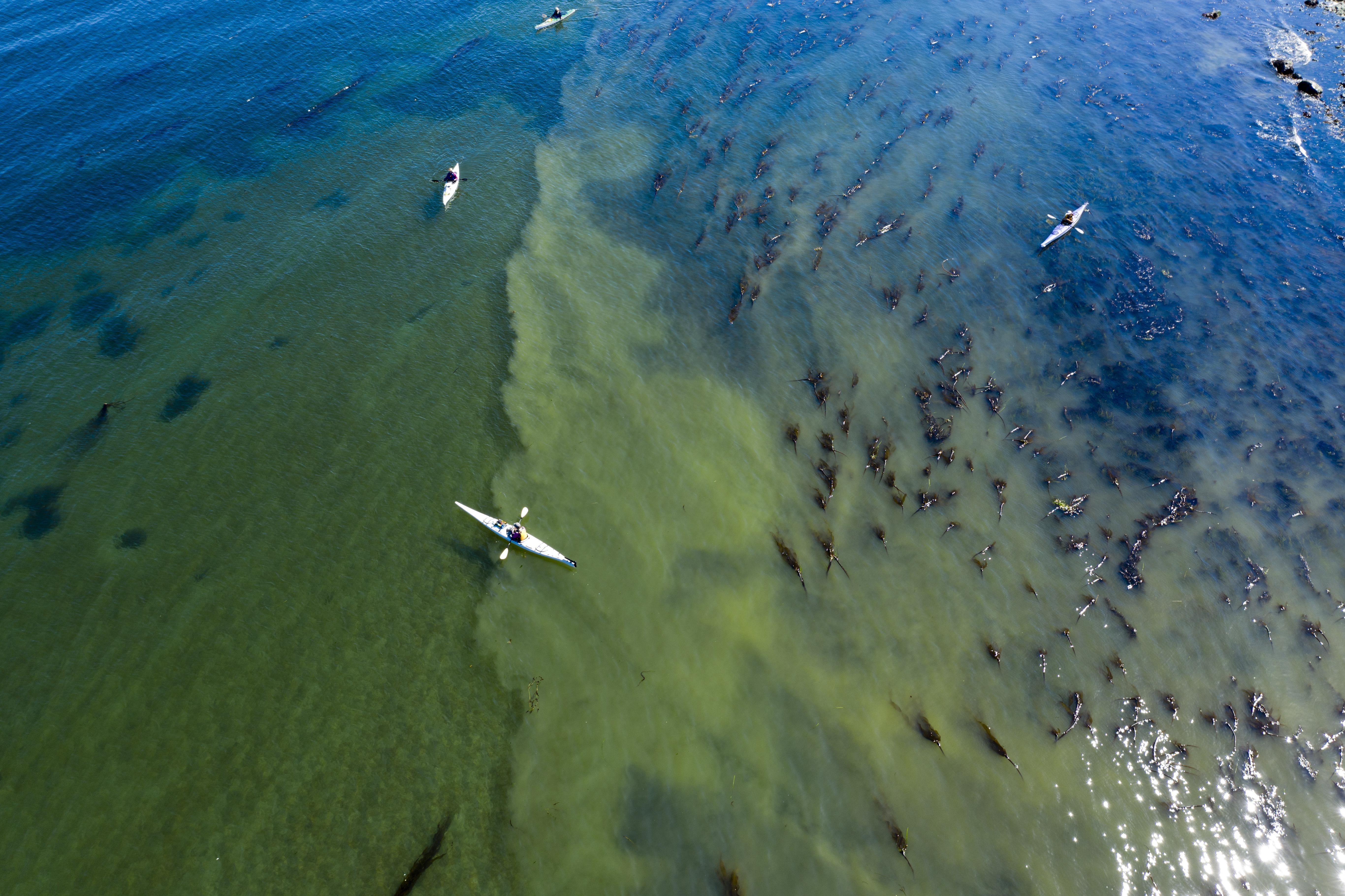 Helen's team compared this data with kayak and drone surveys to create a baseline of kelp's presence over more than a century.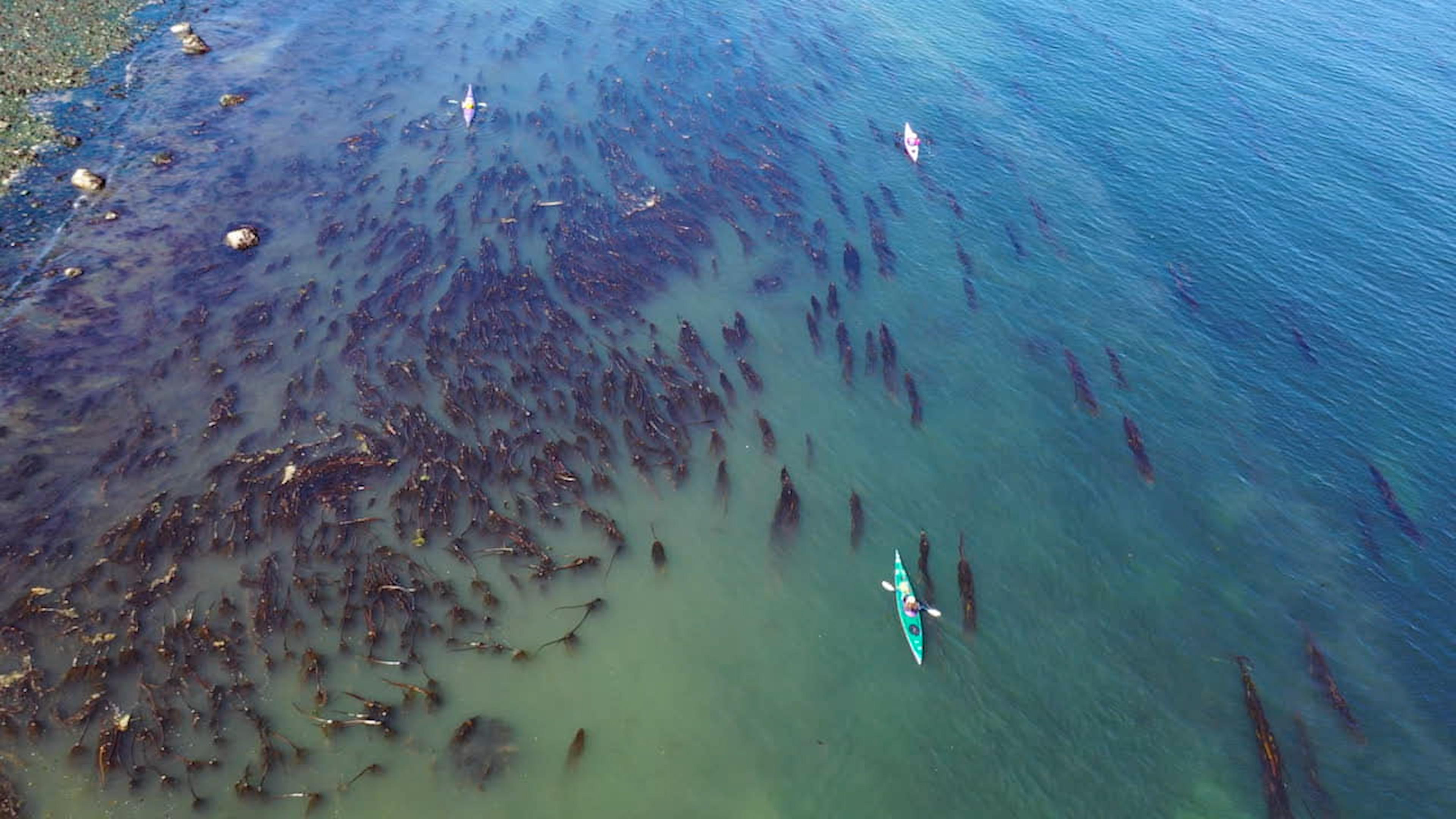 While kelp's health is in decline, there is an active collaboration to conserve and restore kelp beds across the Puget Sound.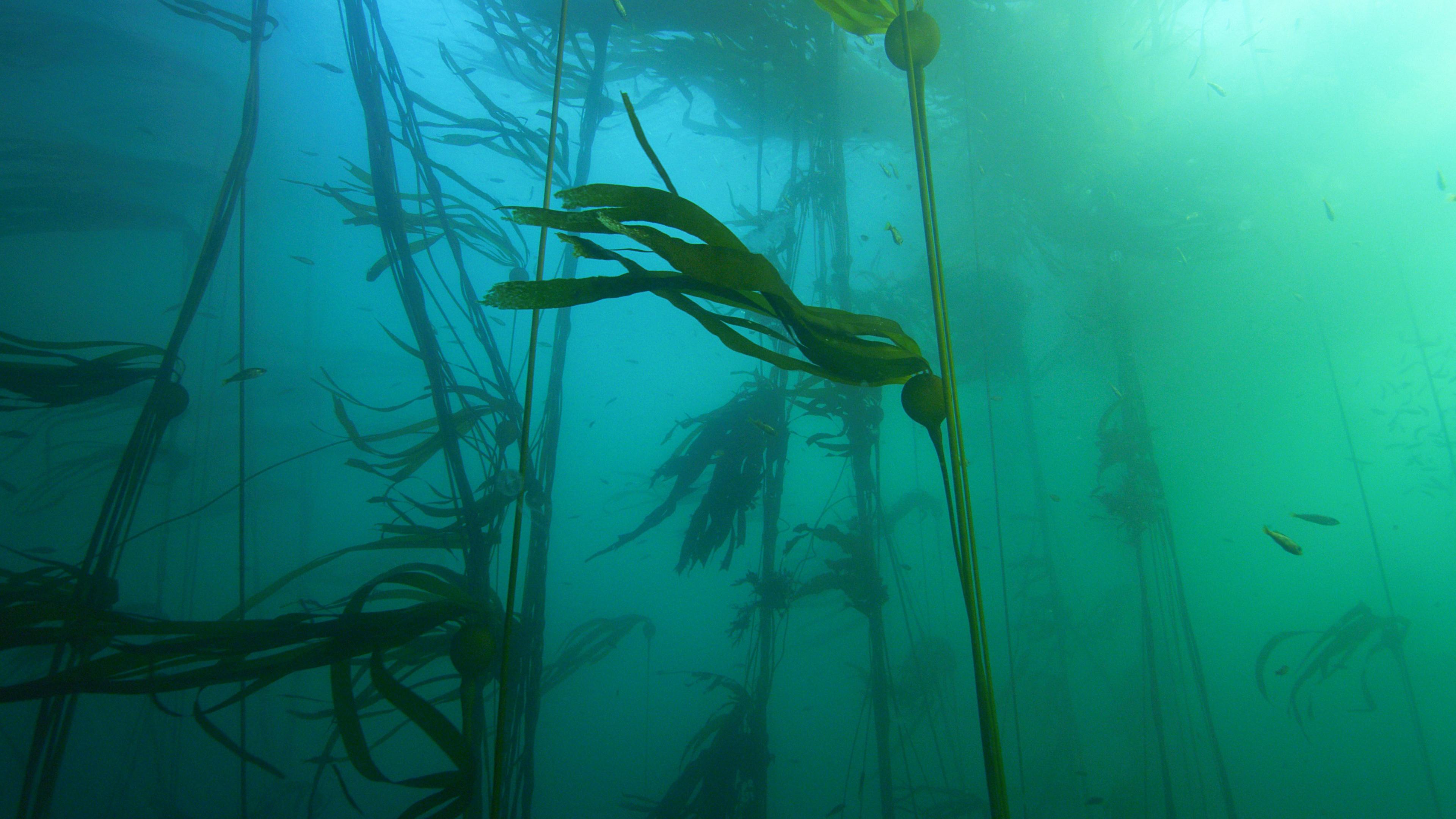 Tribes, academics, government entities, and local volunteers are working together to protect this critical and essential treasure of the Salish Sea.
Image Credits
Changing Seas would like to thank the following individuals and institutions who kindly allowed their footage, images and other media to be used in this production:
Ryan Campbell
Video Taken Under NMFS ESA/MMPA Permit No. 16163 and NMFS Research Permit Numbers:
18786 & 21368
filmed under NMFS Research Permit No. 21368
Special Thanks:
Fleur Anteau and University of Washington
Jason Ticknor
Sarah van Gelder and Tom Ostrom
Thea Roe
Jason Armstrong
Bob Vaux
Sylvana Niehuser
Kelly L. Von Holtz
Jeff Henderson
Patricia Smith
Funding for this episode of Changing Seas was provided by: