Episode 204: Sinking the Vandenberg
In the turquoise blue waters of the Florida Keys, a new attraction is drawing scuba divers from around the world: The USNS General Hoyt S. Vandenberg. The Vandenberg is the world's second largest intentionally sunk shipwreck.
Prior to being sunk, this mighty ship transported troops to the battlefields of World War II, carried European refugees to distant shores, and later helped win the Cold War. Left abandoned for years as part of a ghost fleet, the Vandenberg has at last found her final resting place – seven miles off Key West, in the Florida Keys National Marine Sanctuary.
In her last mission as an artificial reef, this massive ship is already attracting a variety of fish and other marine life. Now, natural resources managers are trying to determine what impact this artificial reef has on fish populations and the health of the surrounding natural reefs.
Experts
Meet the experts featured in this episode.
Episode Photos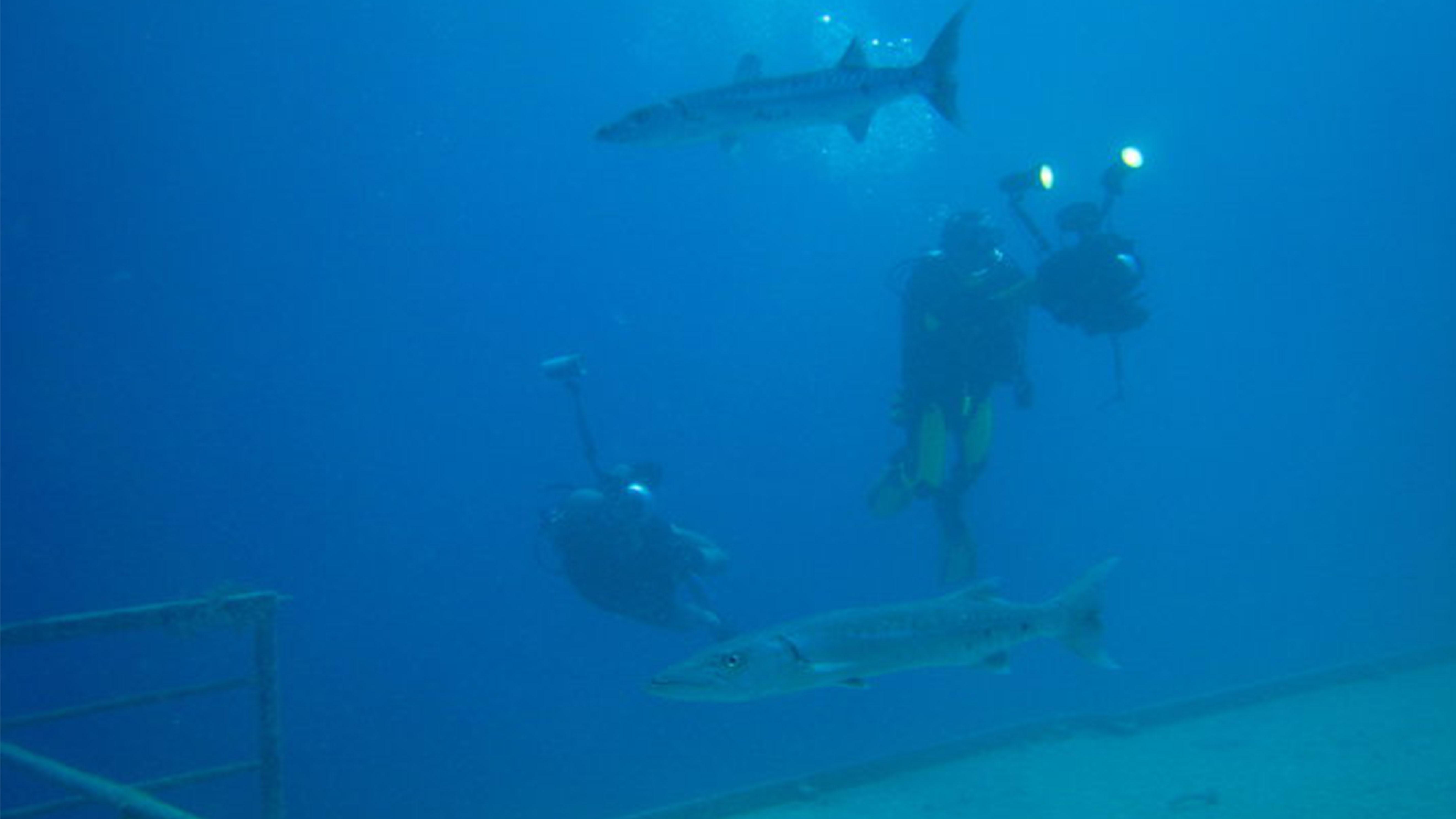 Changing Seas Videographer Jeremy Nicholson filming on the Vandenberg.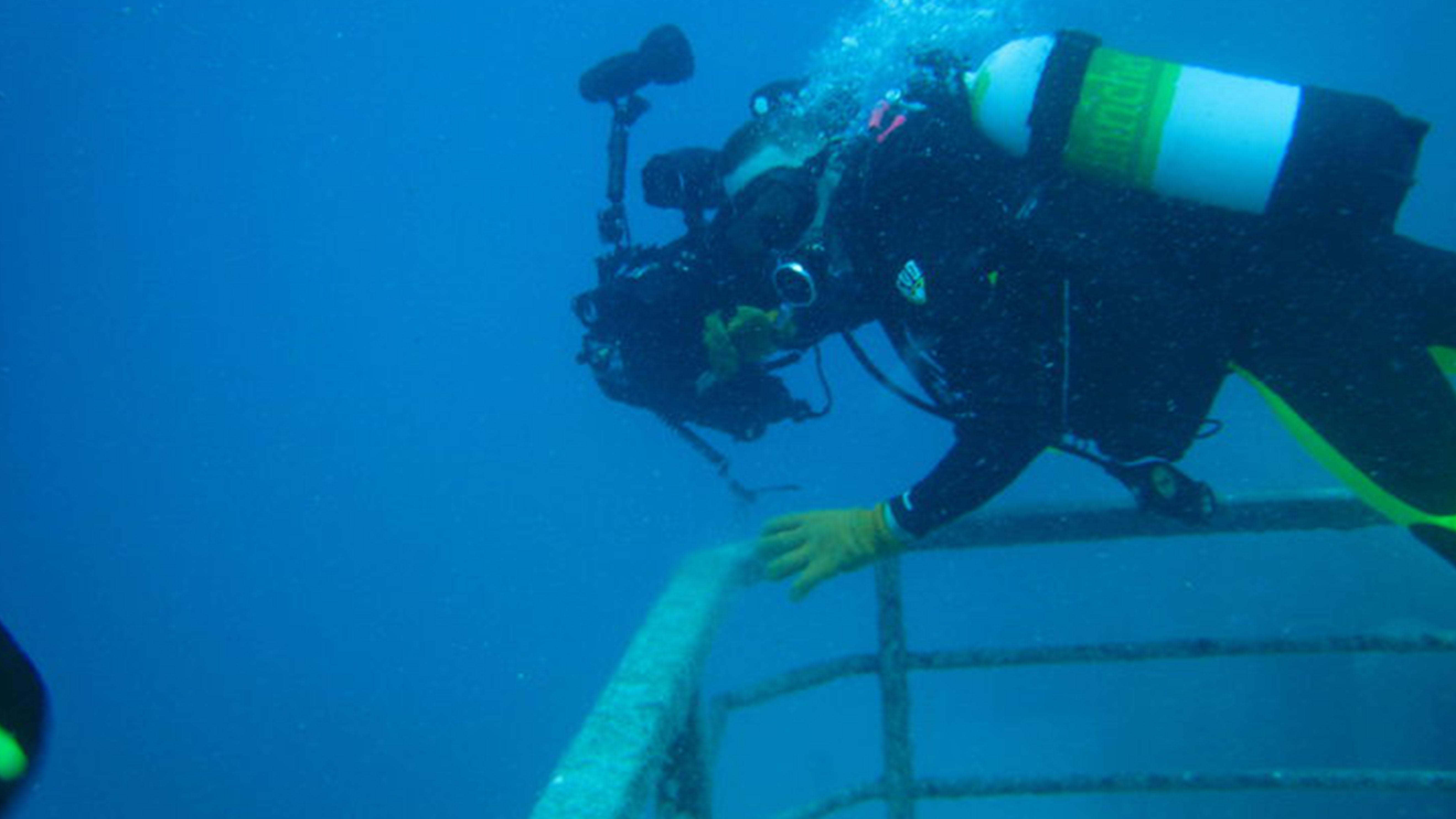 Changing Seas Videographer Jeremy Nicholson filming on the Vandenberg.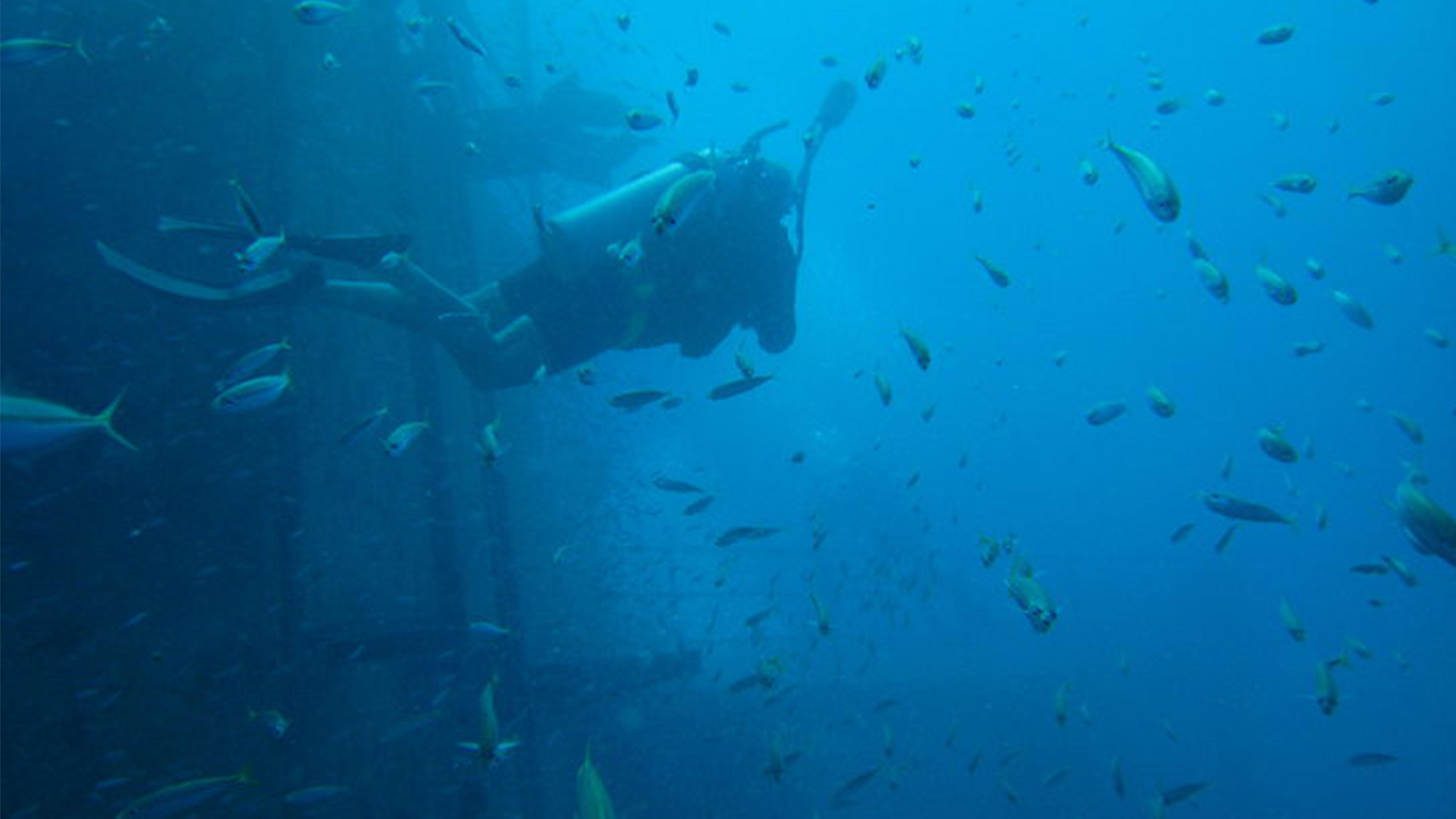 Surrounded by fish, a diver makes his way around one of the ship's many superstructures.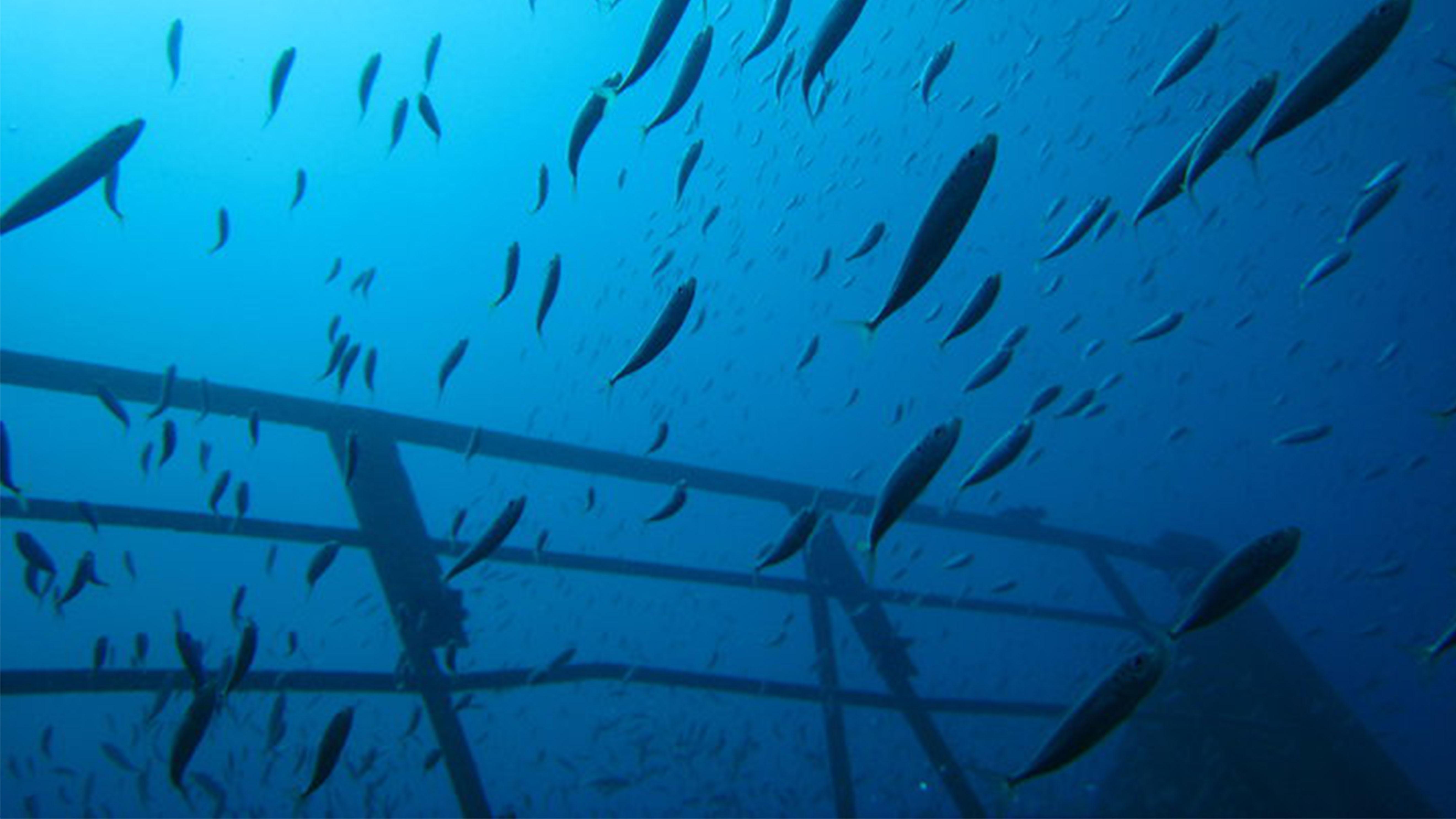 Experts hope "The Vandenberg" will continue to attract fish and help to relieve fishing pressures off nearby natural reefs.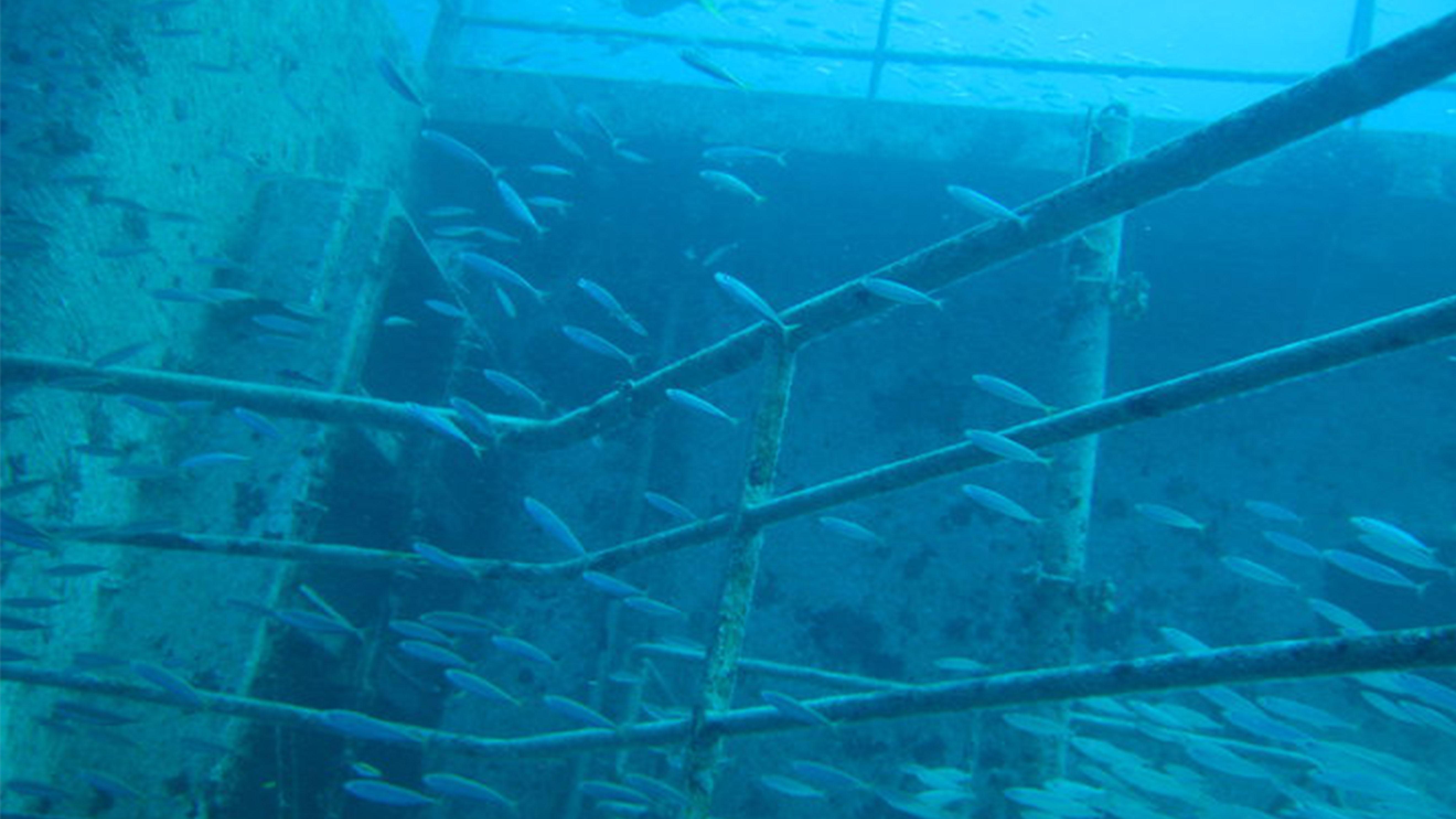 Once the home to many U.S. servicemen, "The Vandenberg" is now home to a variety of marine fish.
Near one of "Vandy's" many iconic satellite dishes.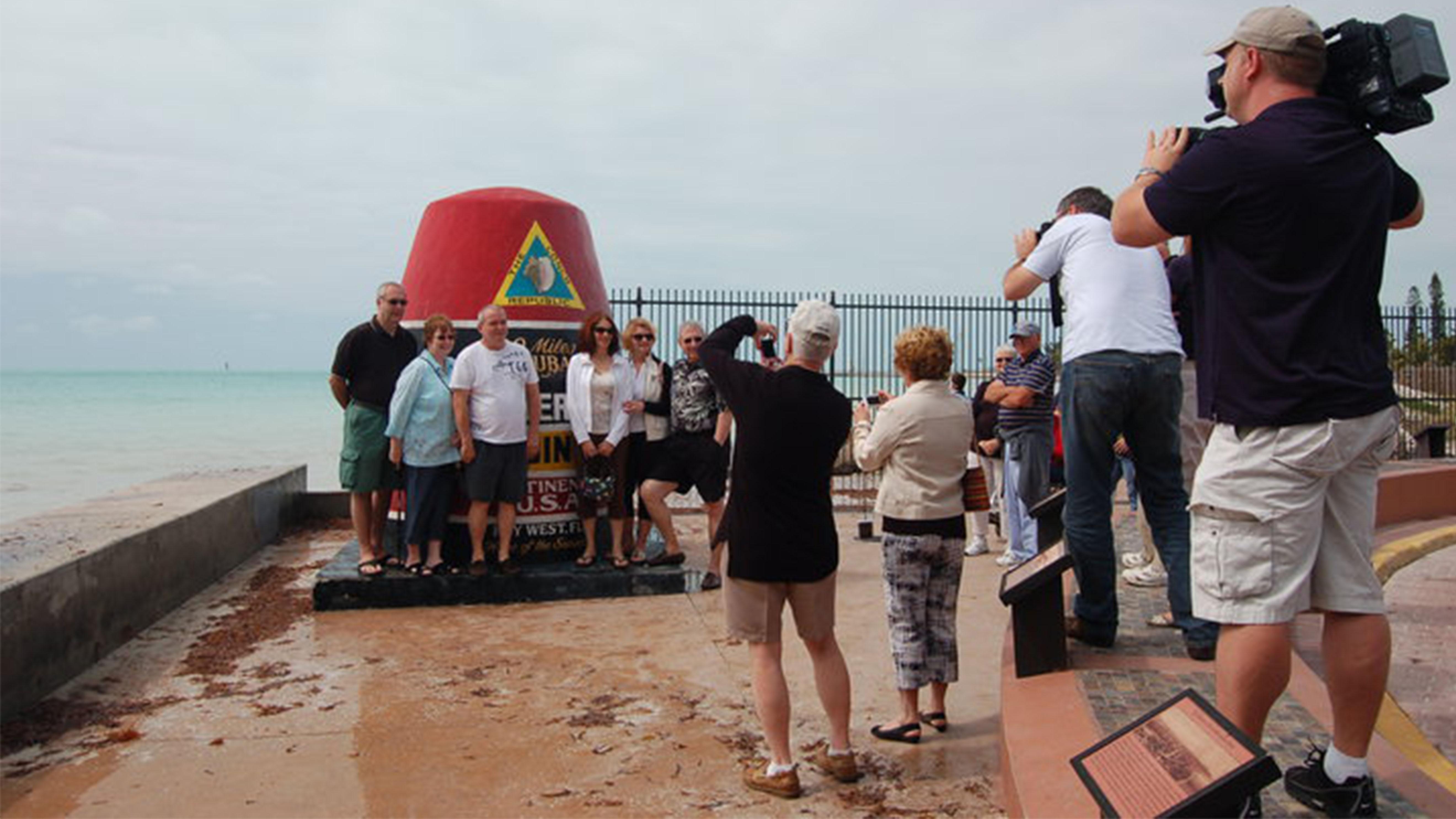 Changing Seas Videographer Sean Hickey zooms in on tourists at the "Southernmost Point" monument in Key West, FL.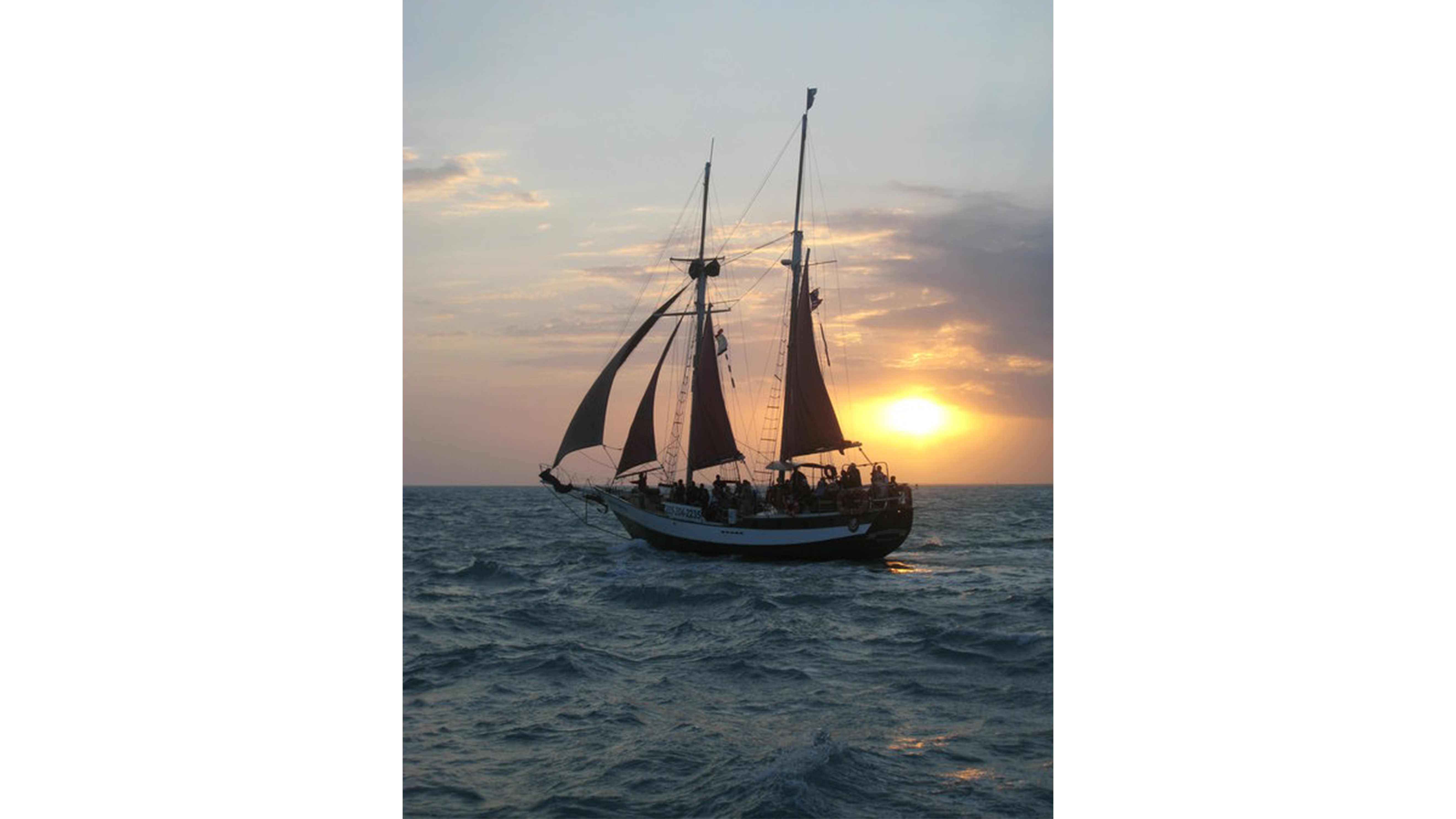 A sailing ship during sunset in Key West, Florida.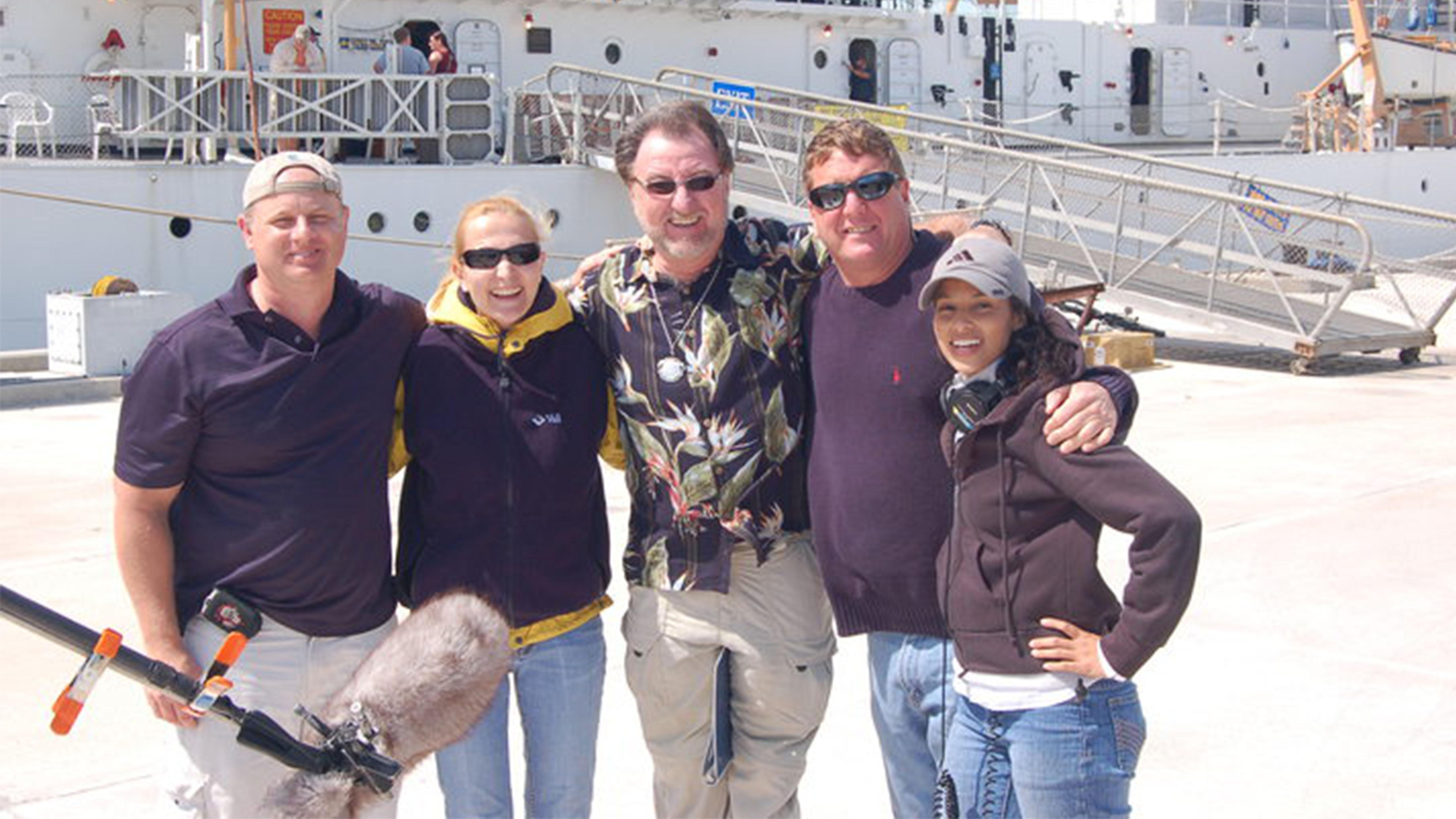 Say "Cheese!" In front of the Ingham Museum Left to Right: Sean Hickey, Alexa Elliott, Pat Clyne, Joe Weatherby, & Kandra Velez.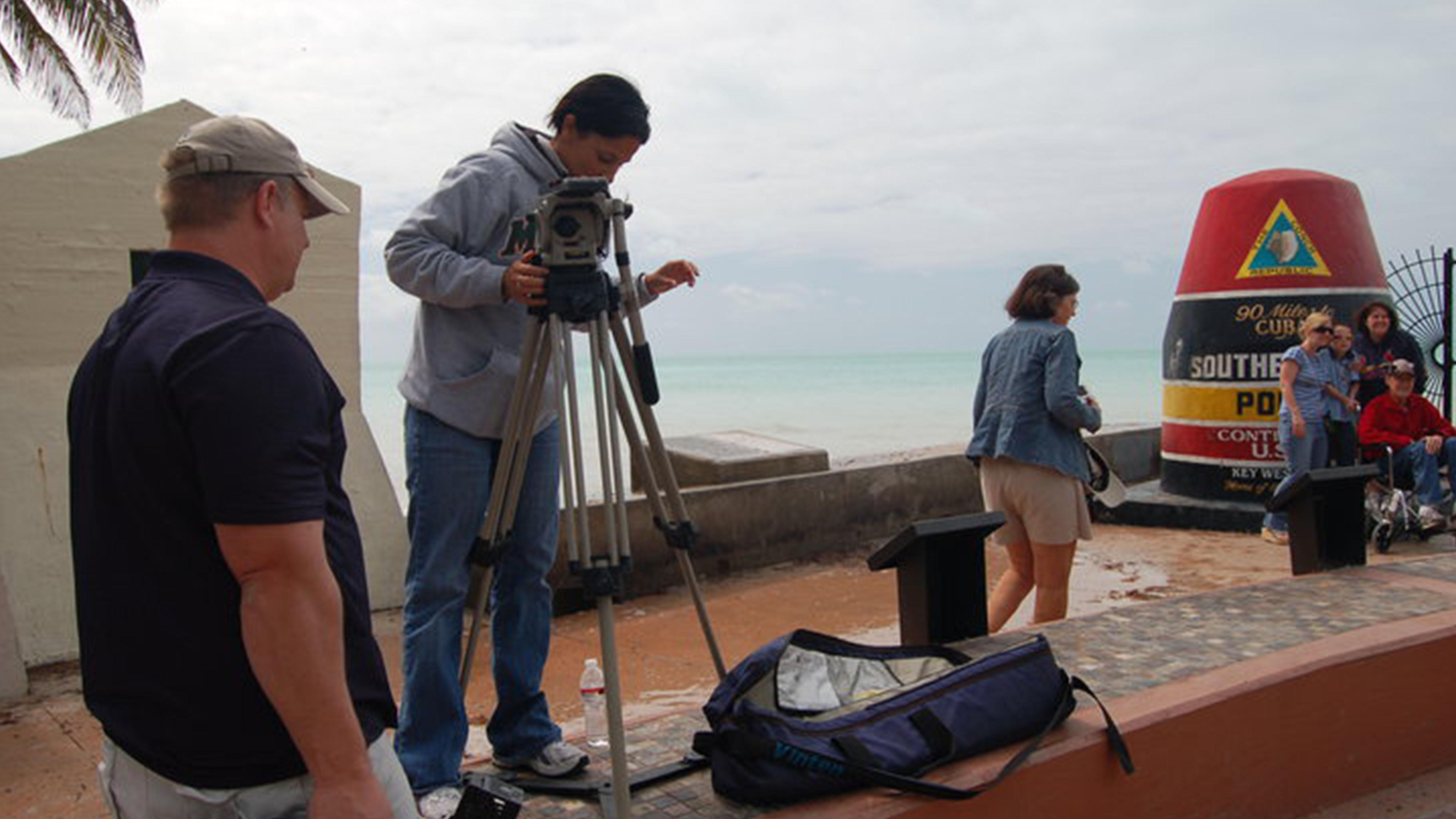 Setting up for a location shoot next to the "Southernmost Point" monument.
Florida Keys & Key West
Tourism Council
1-800-FLA-KEYS
ARTTOMEDIA 3D Dive Maps
424 Chemin Pincourt
Mascouche (Qc), J7L 2W3
Canada
1(450) 968-0955
Dive Key West Inc
3128 N. Roosevelt Blvd.
Key West, FL 33040
(305)296-3823
Best Western
Key Ambassador Resort Inn
3755 S Roosevelt Boulevard
Key West, Florida 33040-5255
(305) 296-3500
Cypress House Key West
601 Caroline Street
Key West, FL 33040
(305) 294-6969
Doubletree
3990 South Roosevelt Boulevard
Key West, FL 33040
(305) 293-1818
Special Thanks:

Dave Sirak
Sinking the Vandenberg: Glimpse into Editing
Changing Seas & Atocha Coin
Funding for this episode of Changing Seas was provided by: