Episode 804: Beneath the Bridge
The Blue Heron Bridge in Riviera Beach, Florida, is known as one of the best shore dives in the United States. What appears as an unlikely dive site at first is home to a rich variety of marine life, ranging from sea horses to manta rays. A scientist from Florida Atlantic University is studying the two species of octopus that live here, to better understand how these animals can co-exist in one area without competing with each other. In addition, a group of dedicated underwater photographers is contributing to scientific knowledge by documenting the large number of nudibranchs, or sea slugs, that live beneath the bridge.
Experts
Meet the experts featured in this episode.
Episode Photos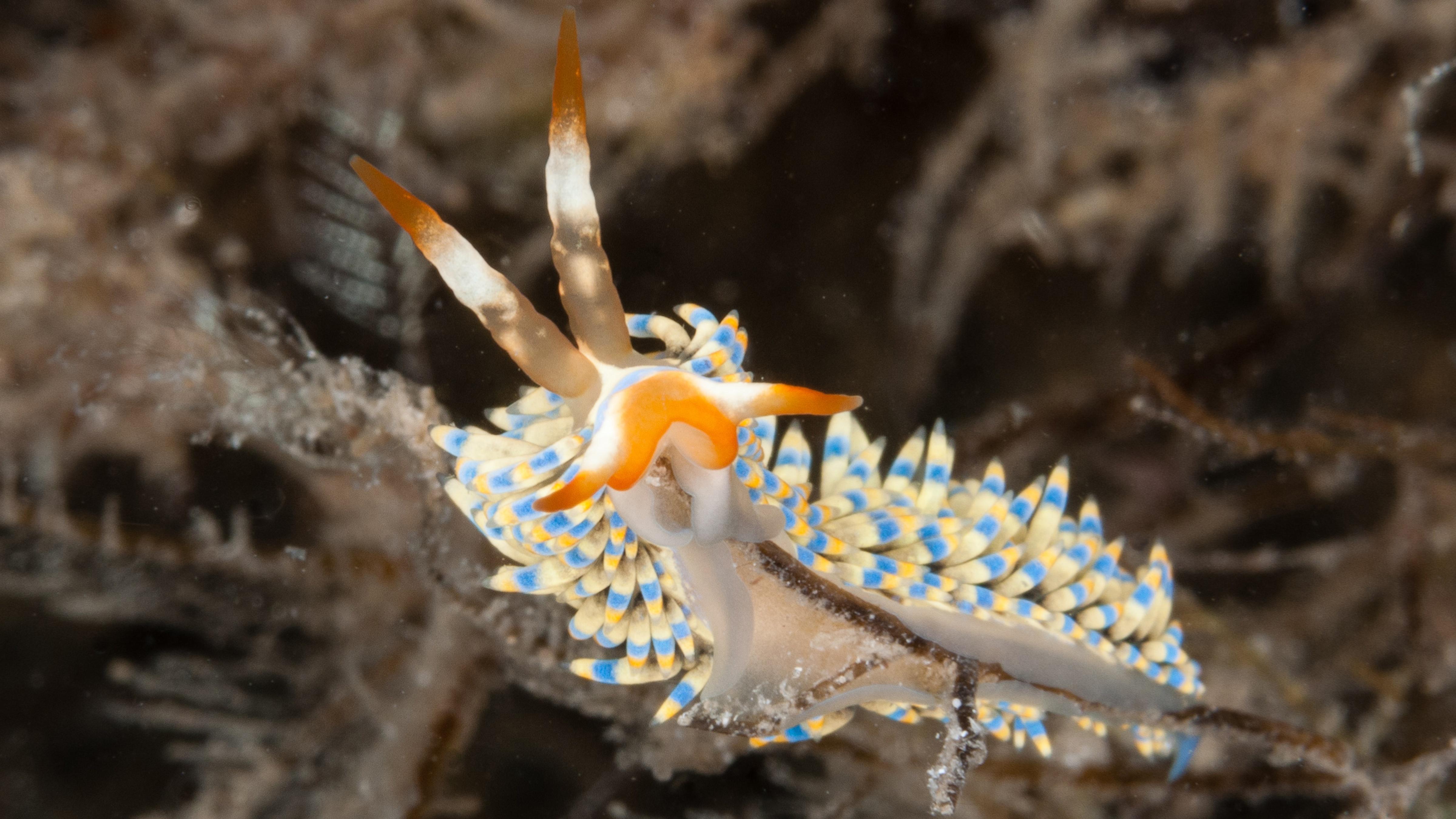 Cuthona caerulea nudibranch.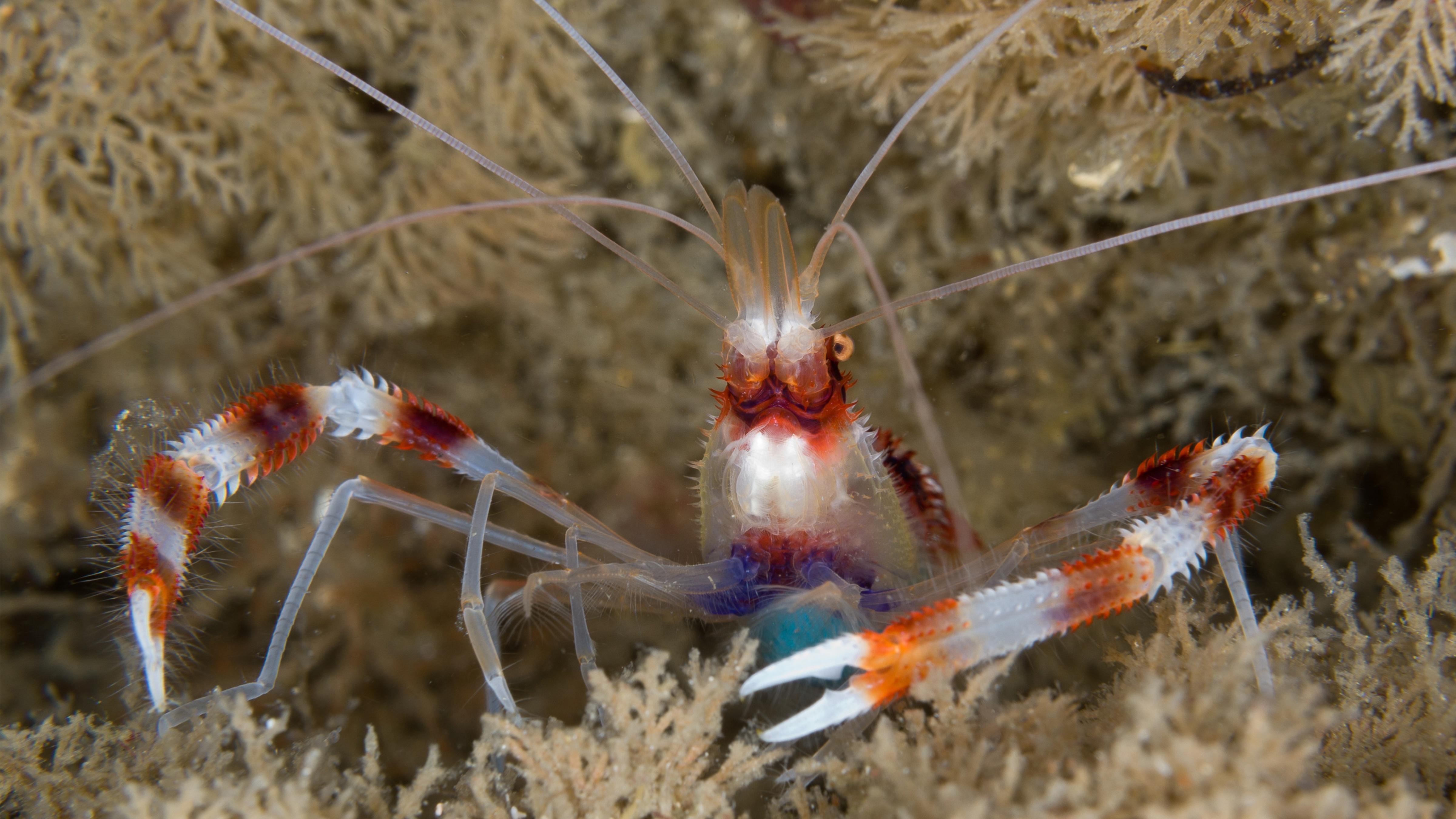 Banded Coral Shrimp.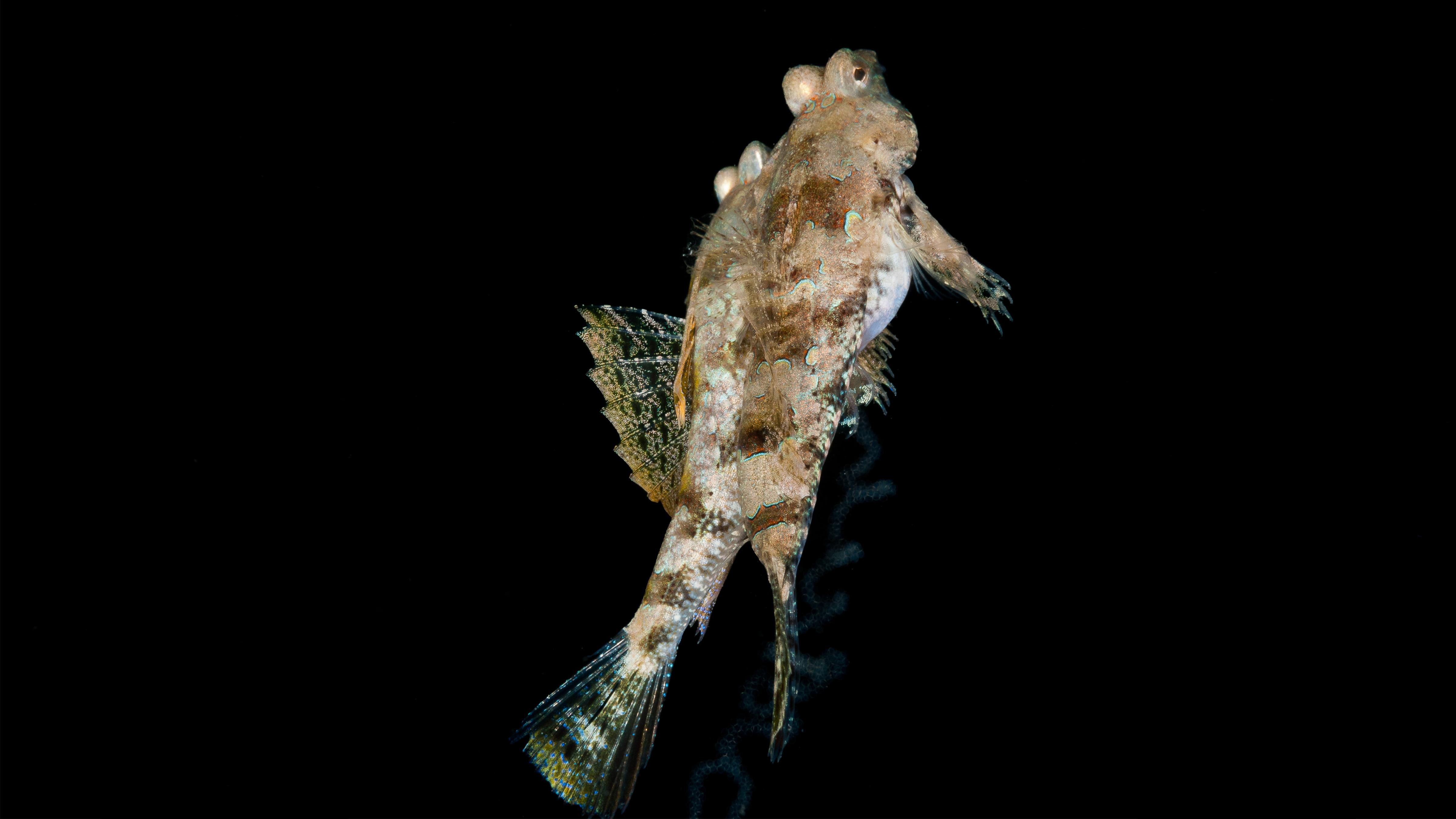 Dragonets mating.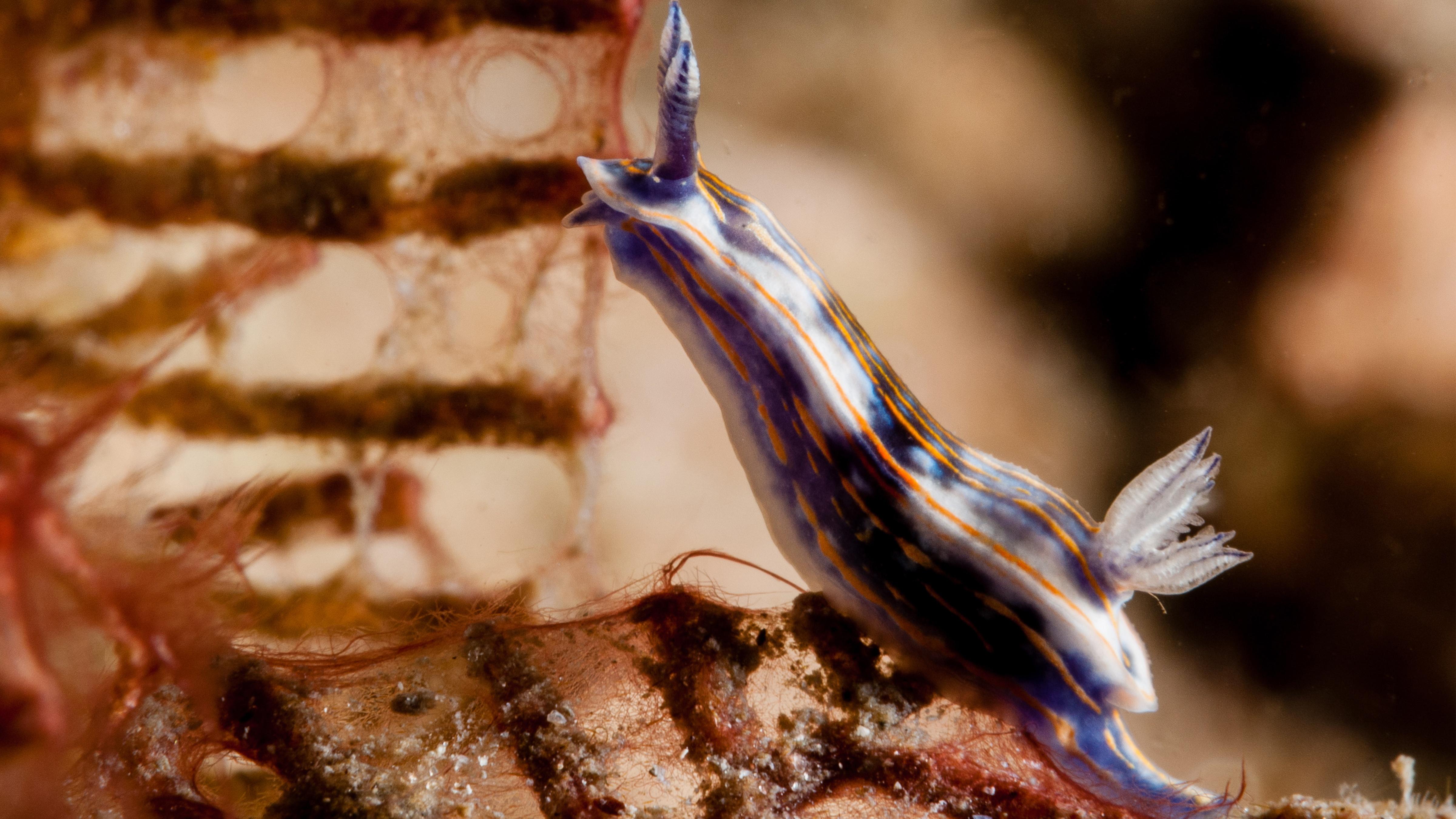 Felimare ruthae nudibranch.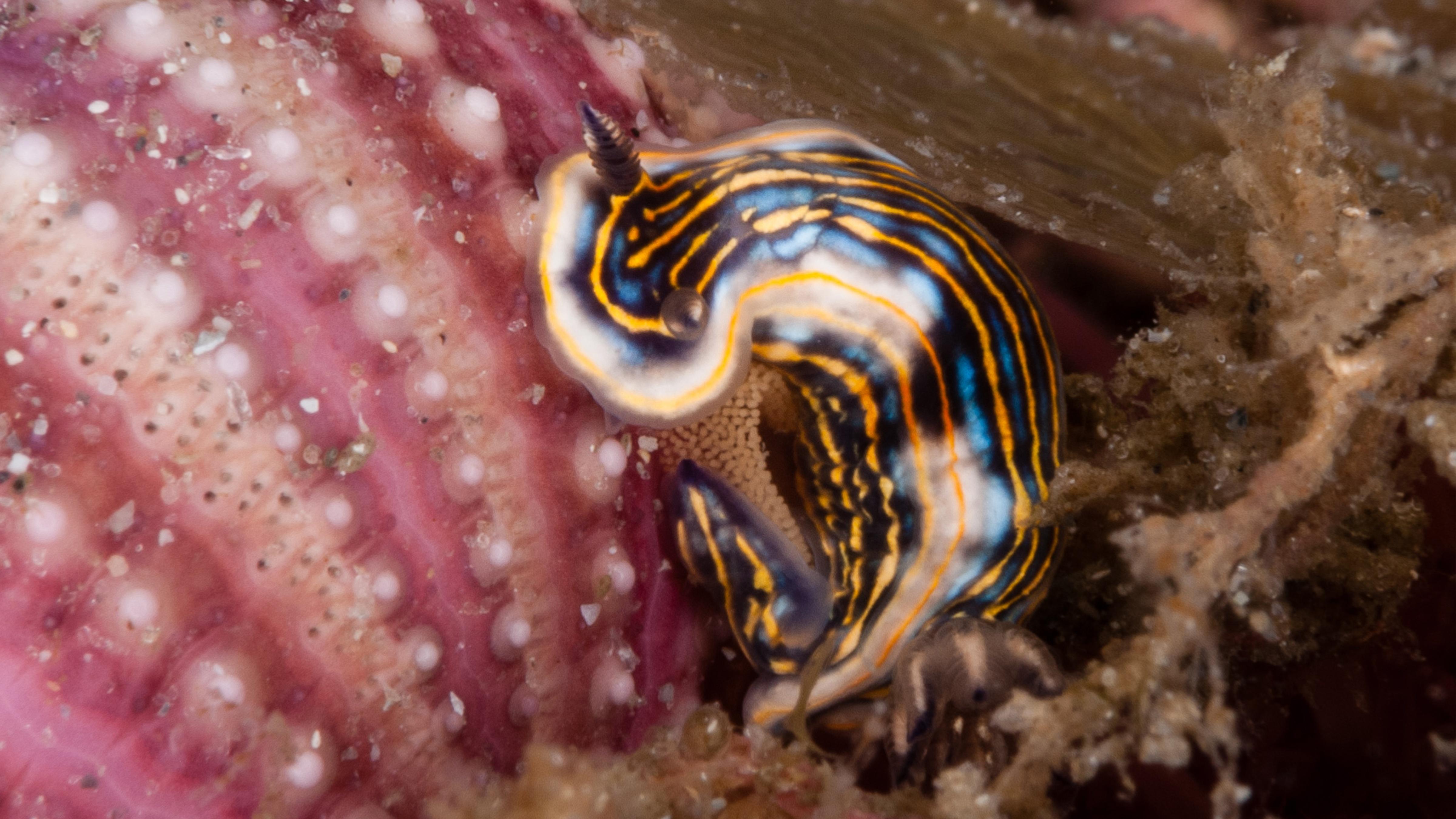 Felimare ruthae nudibranch laying eggs.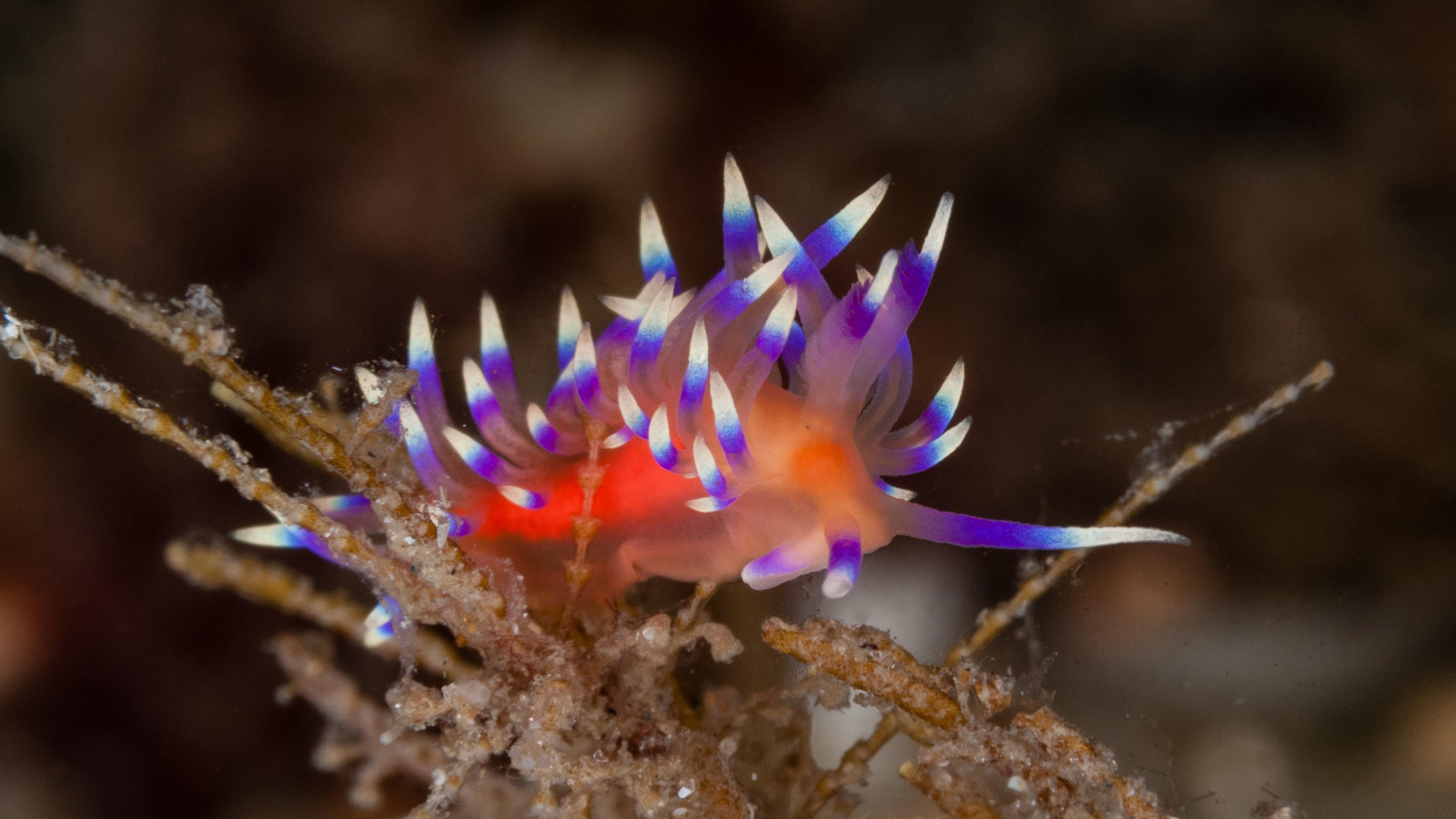 Flabellina marcusorum nudibranch.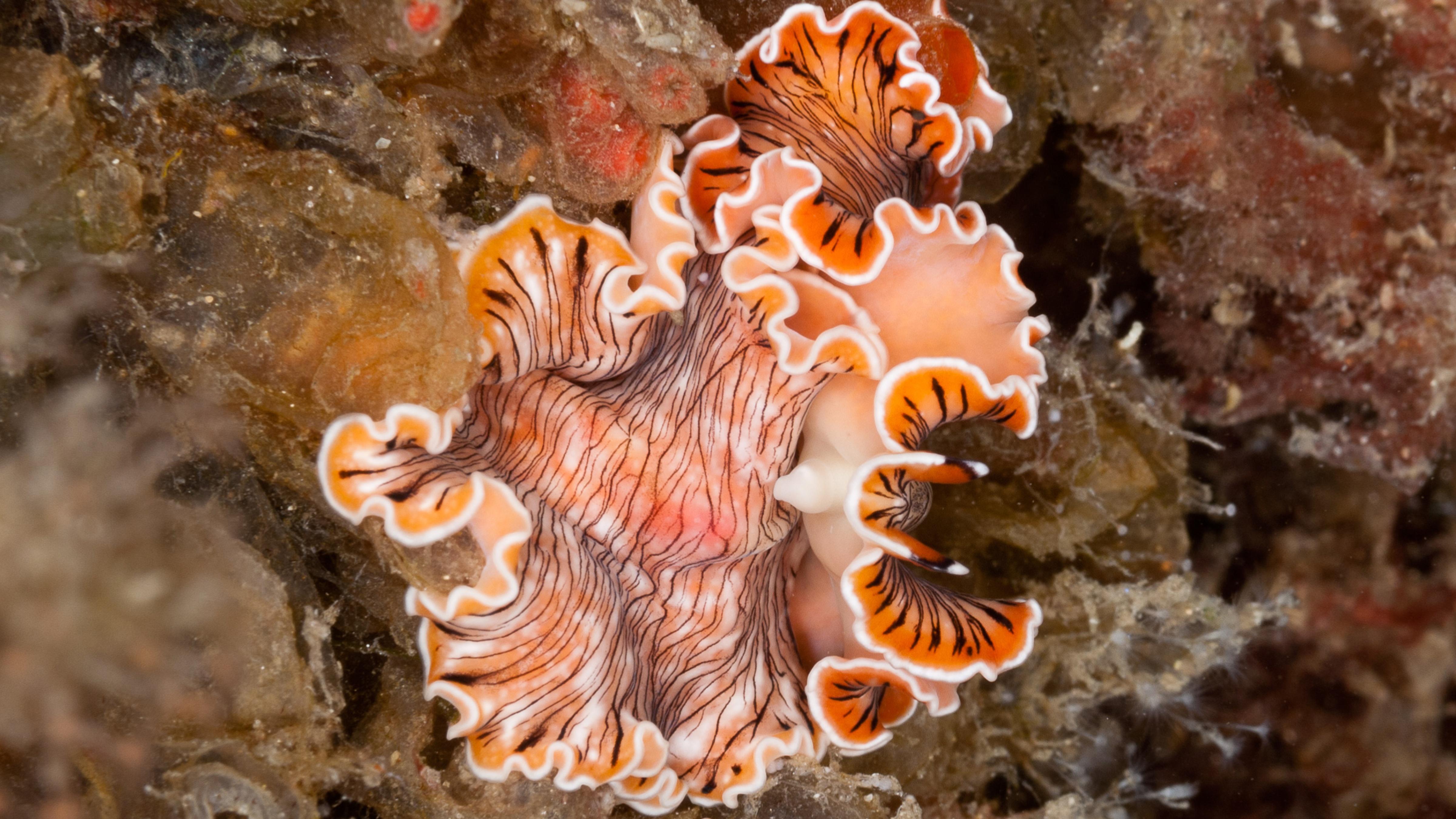 Flatworms mating.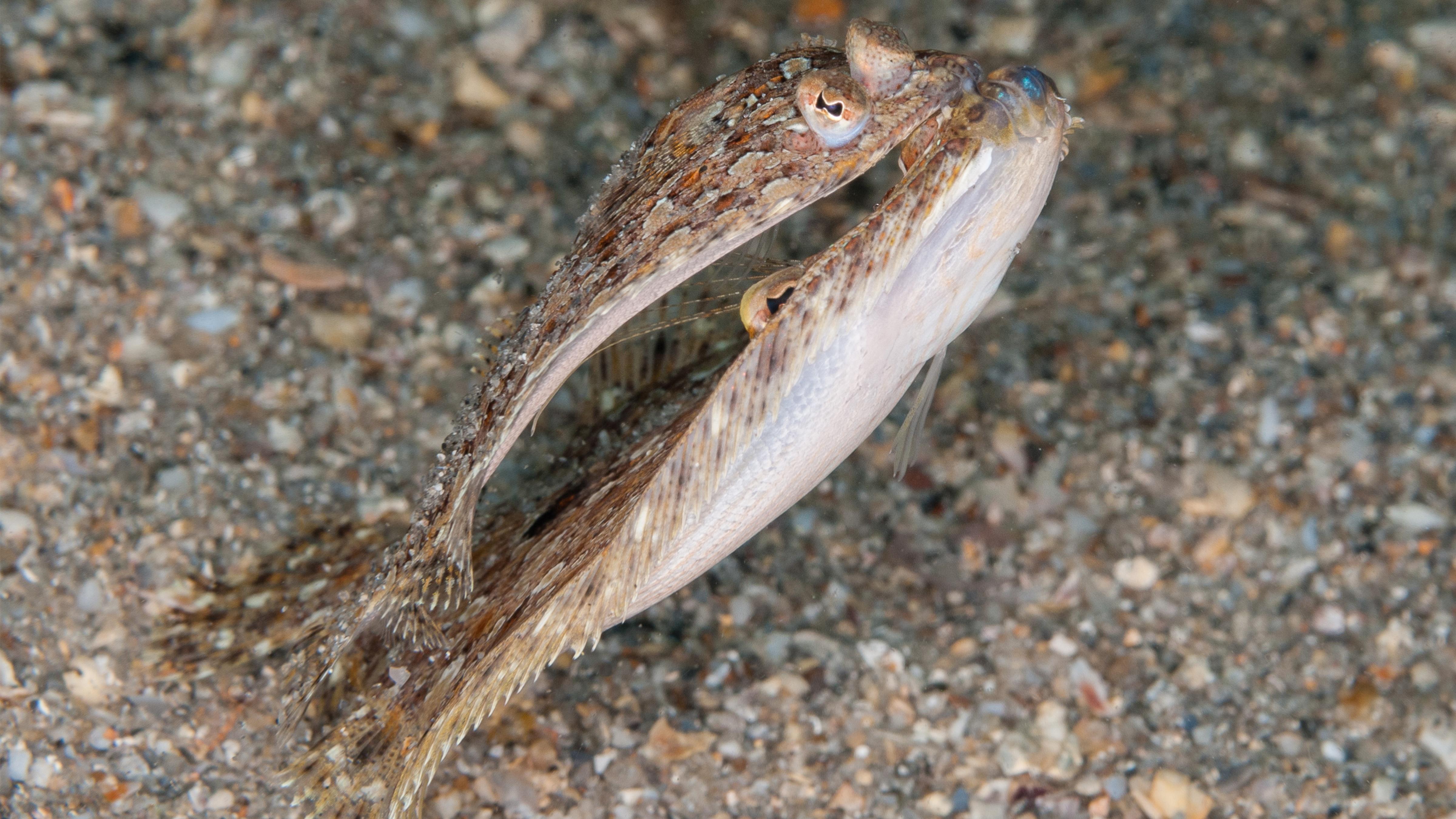 Flounders mating.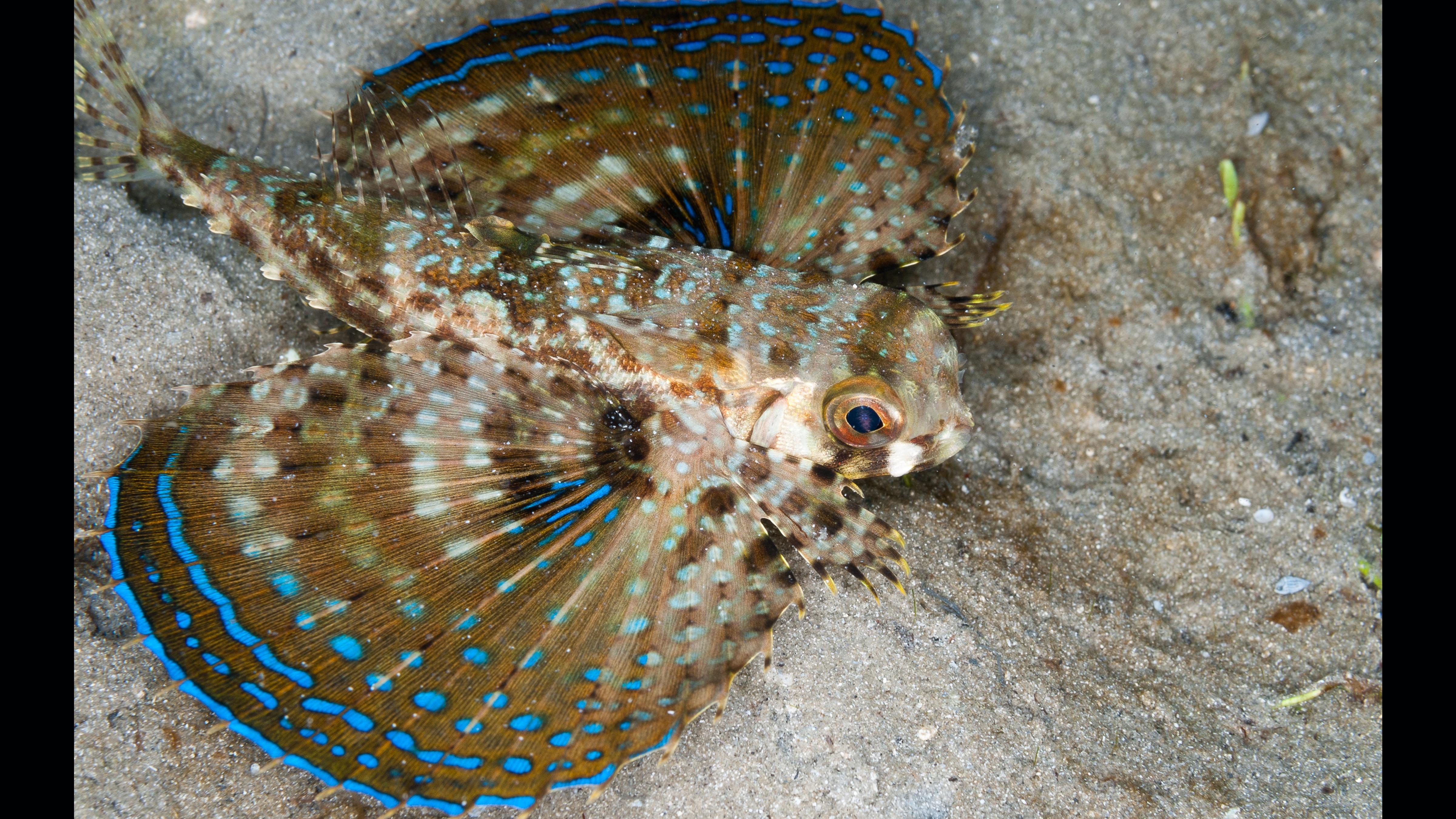 Flying gurnard.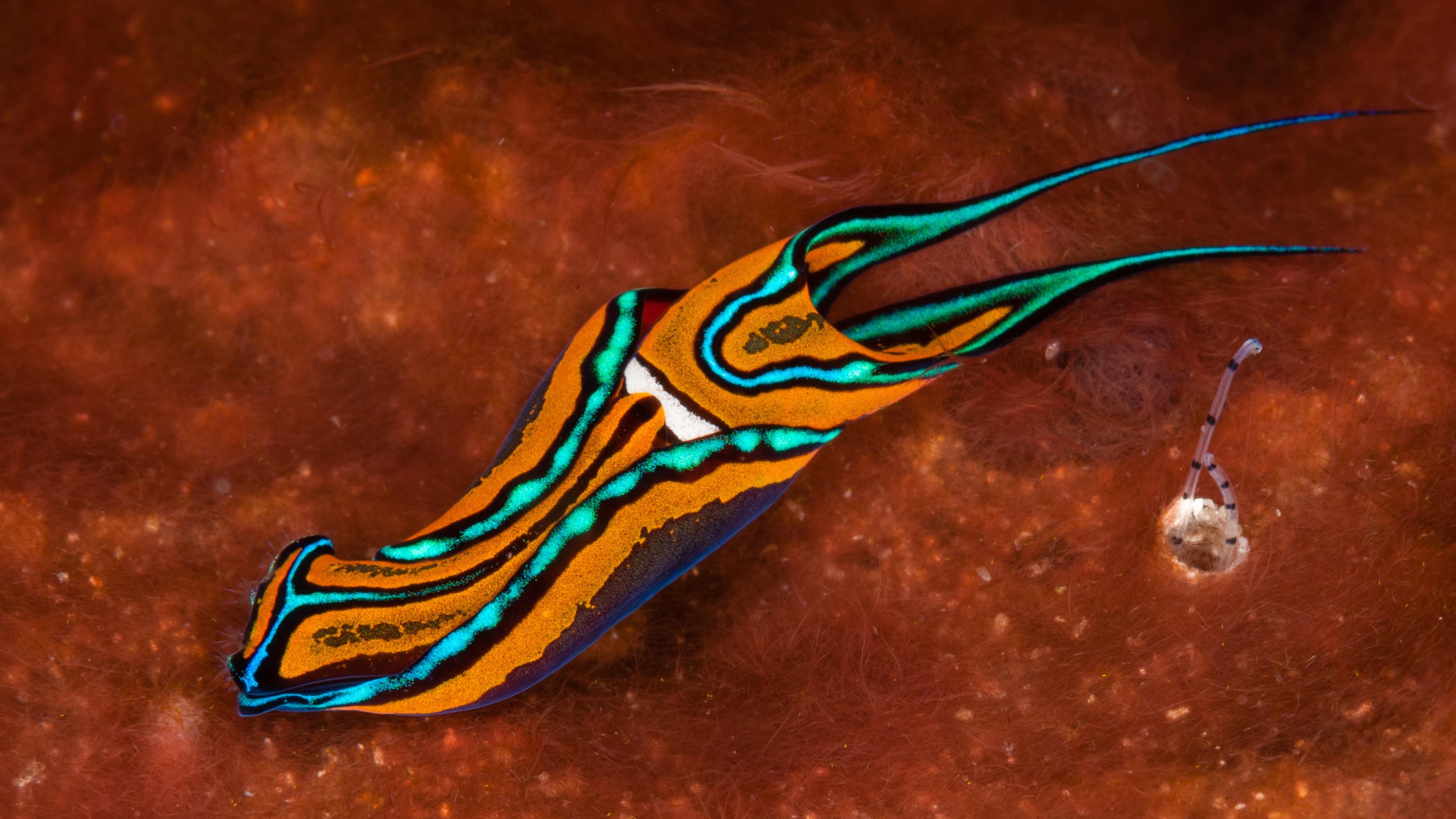 Chelidonura hirundinina headshield slug.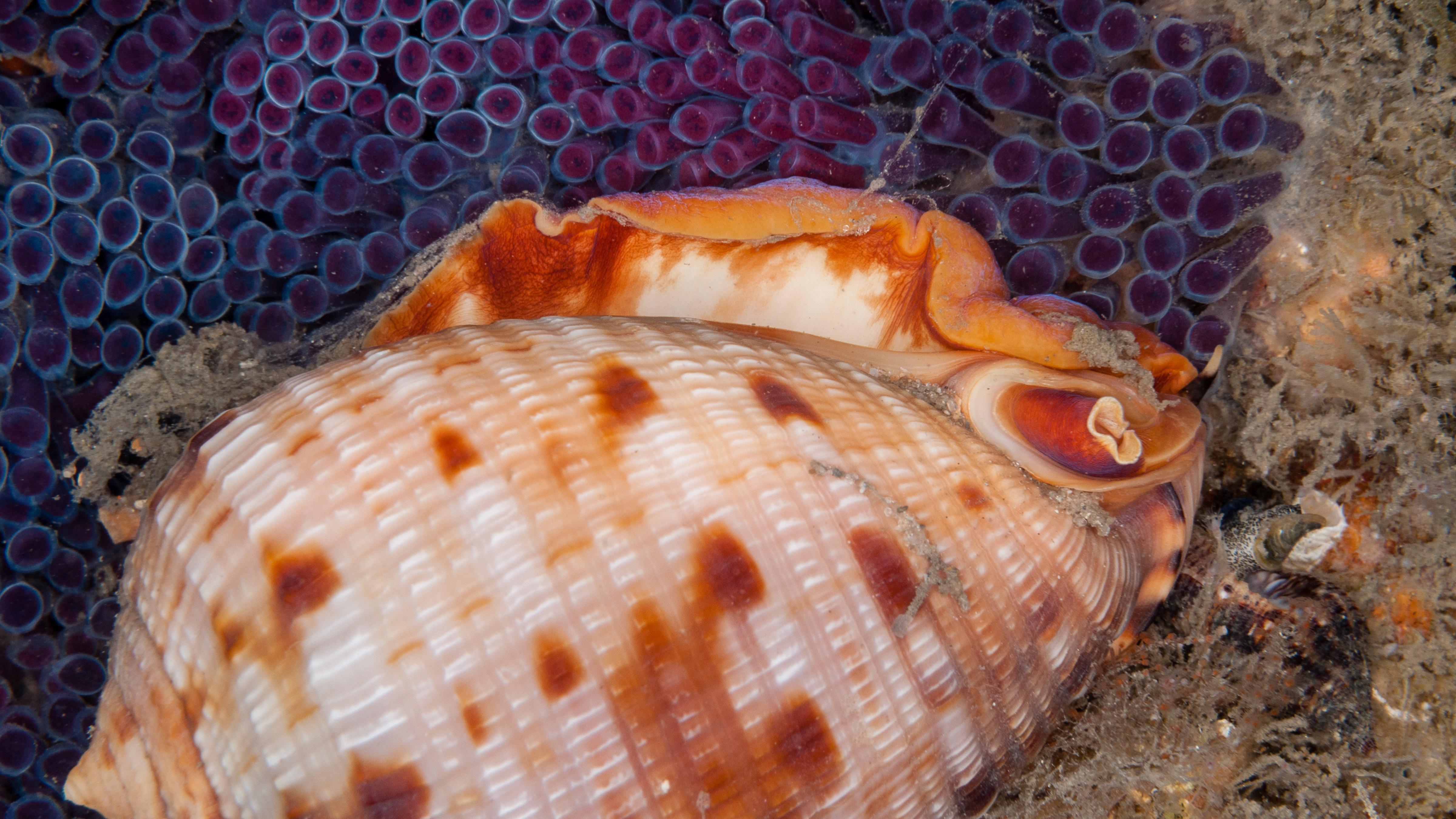 Mollusk laying eggs.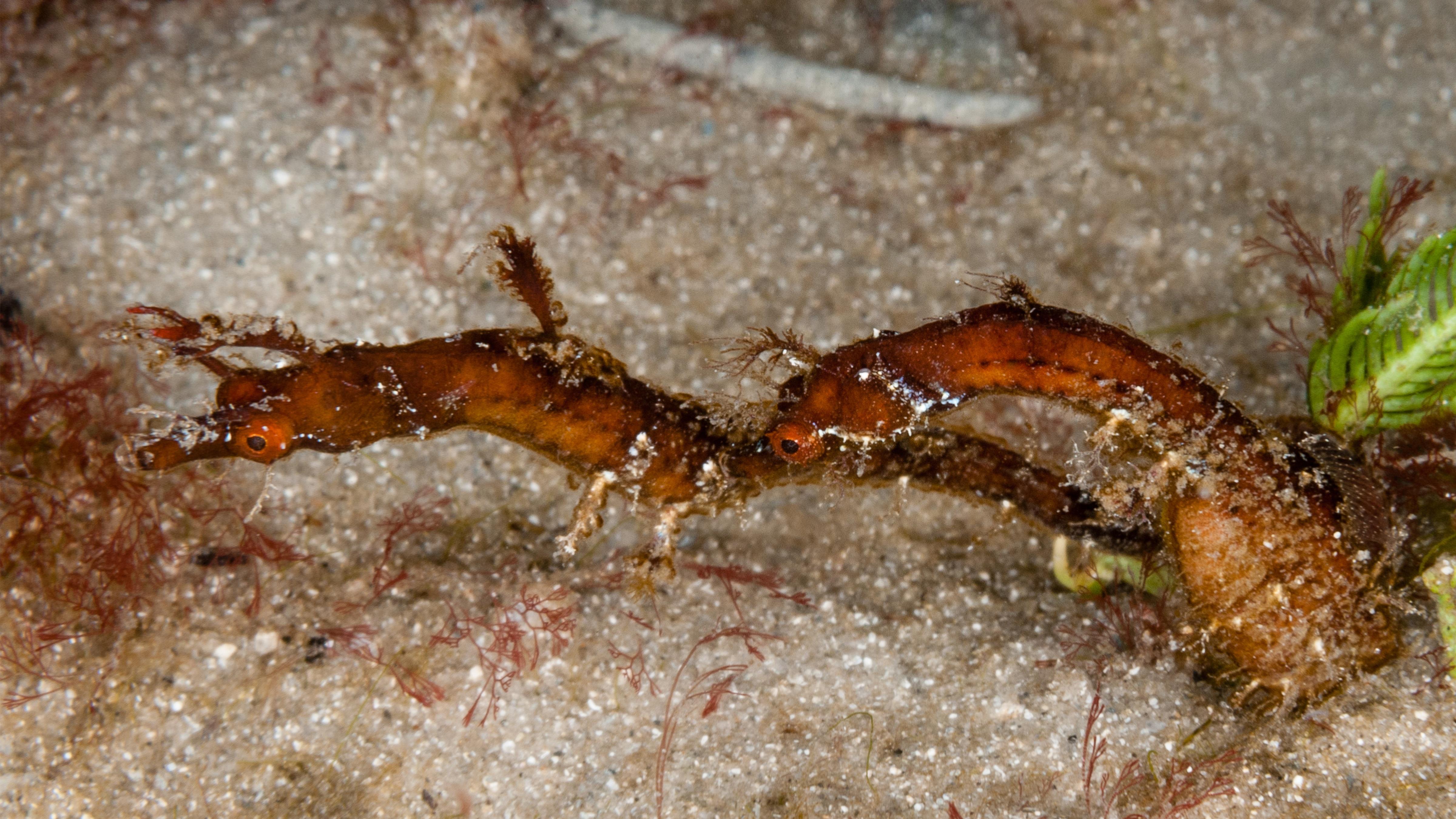 Pipehorse pair, male brooding.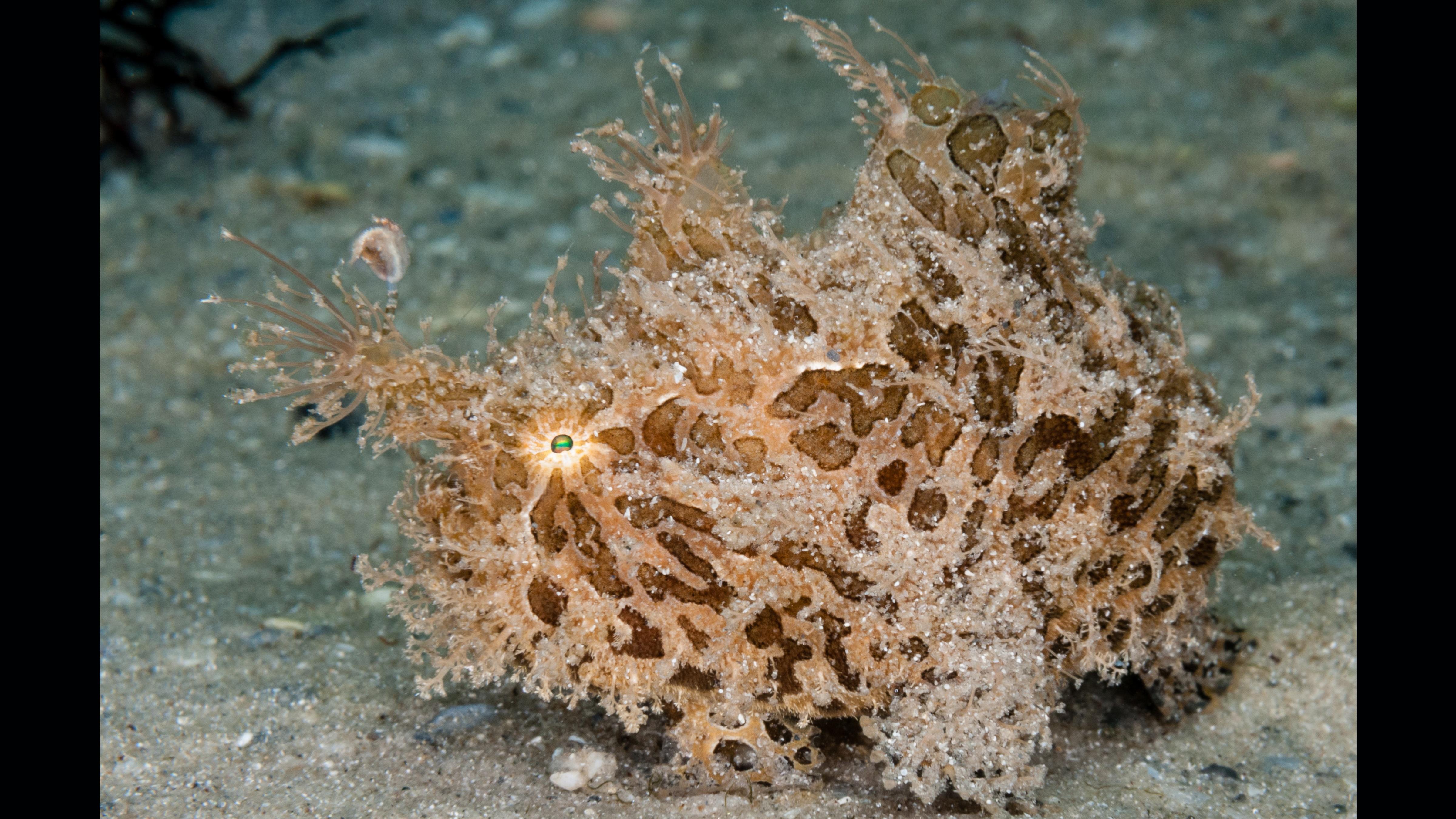 Striated frogfish.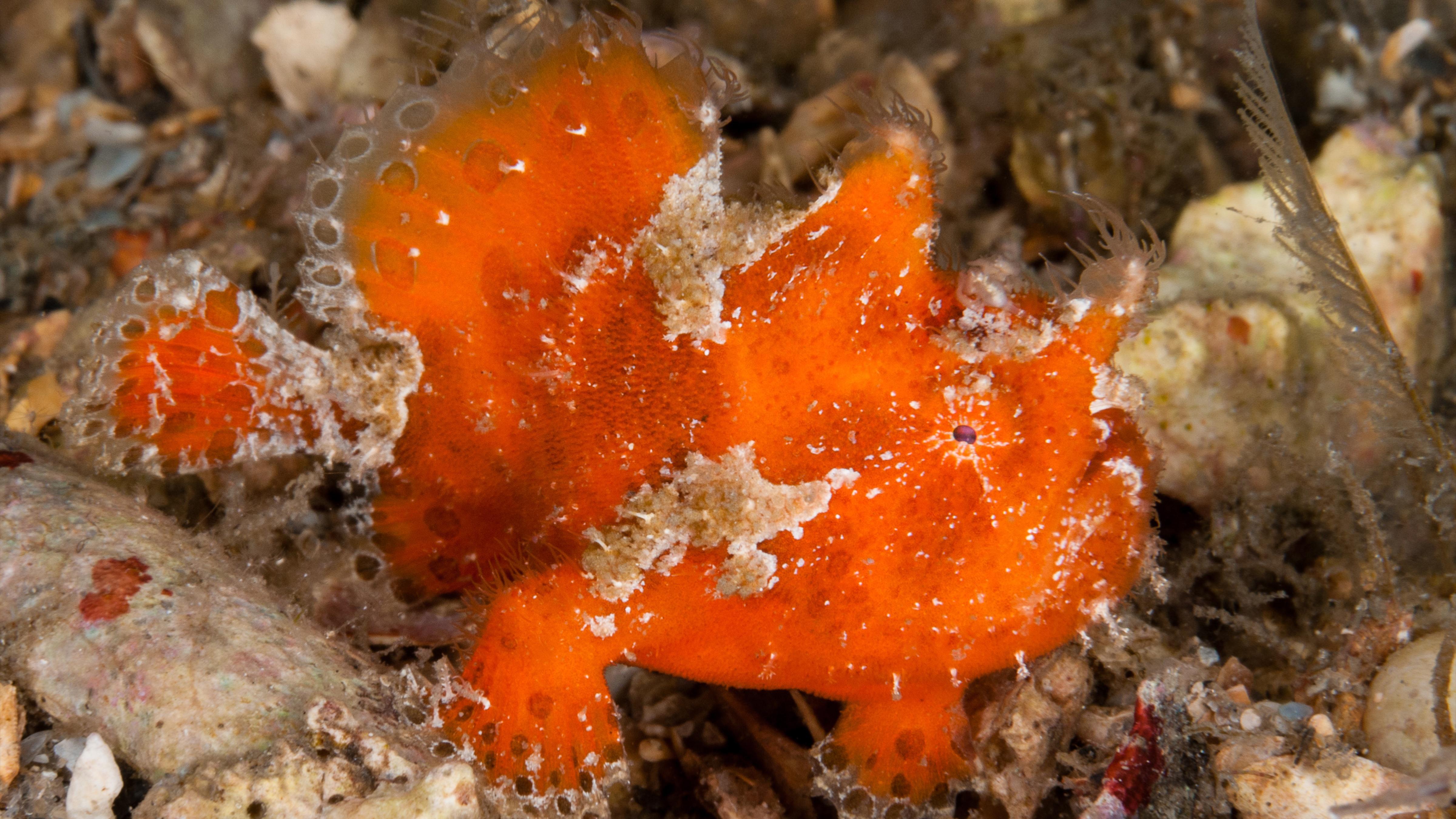 Juvenile striated frogfish.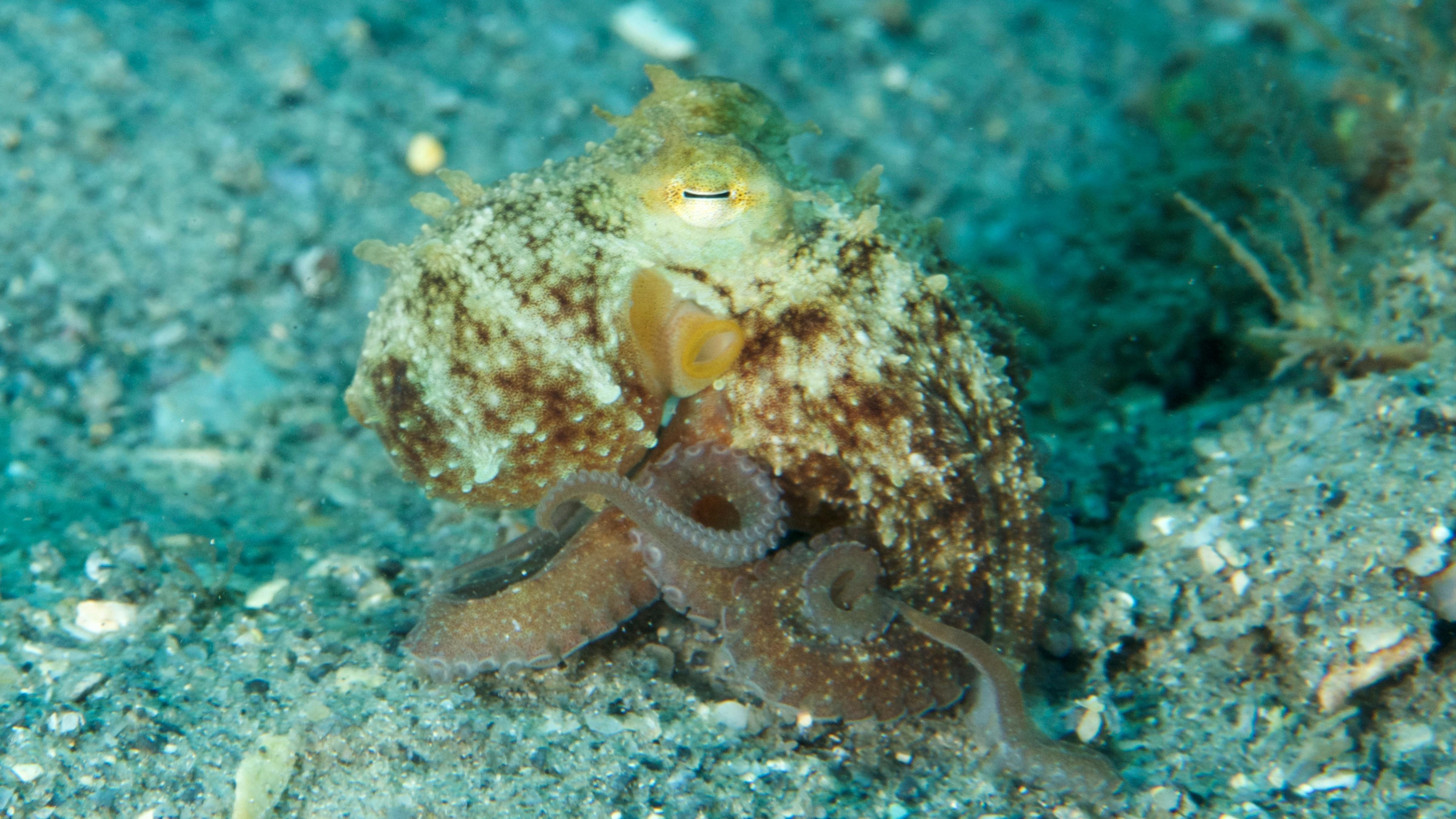 Juvenile Octopus vulgaris (common octopus).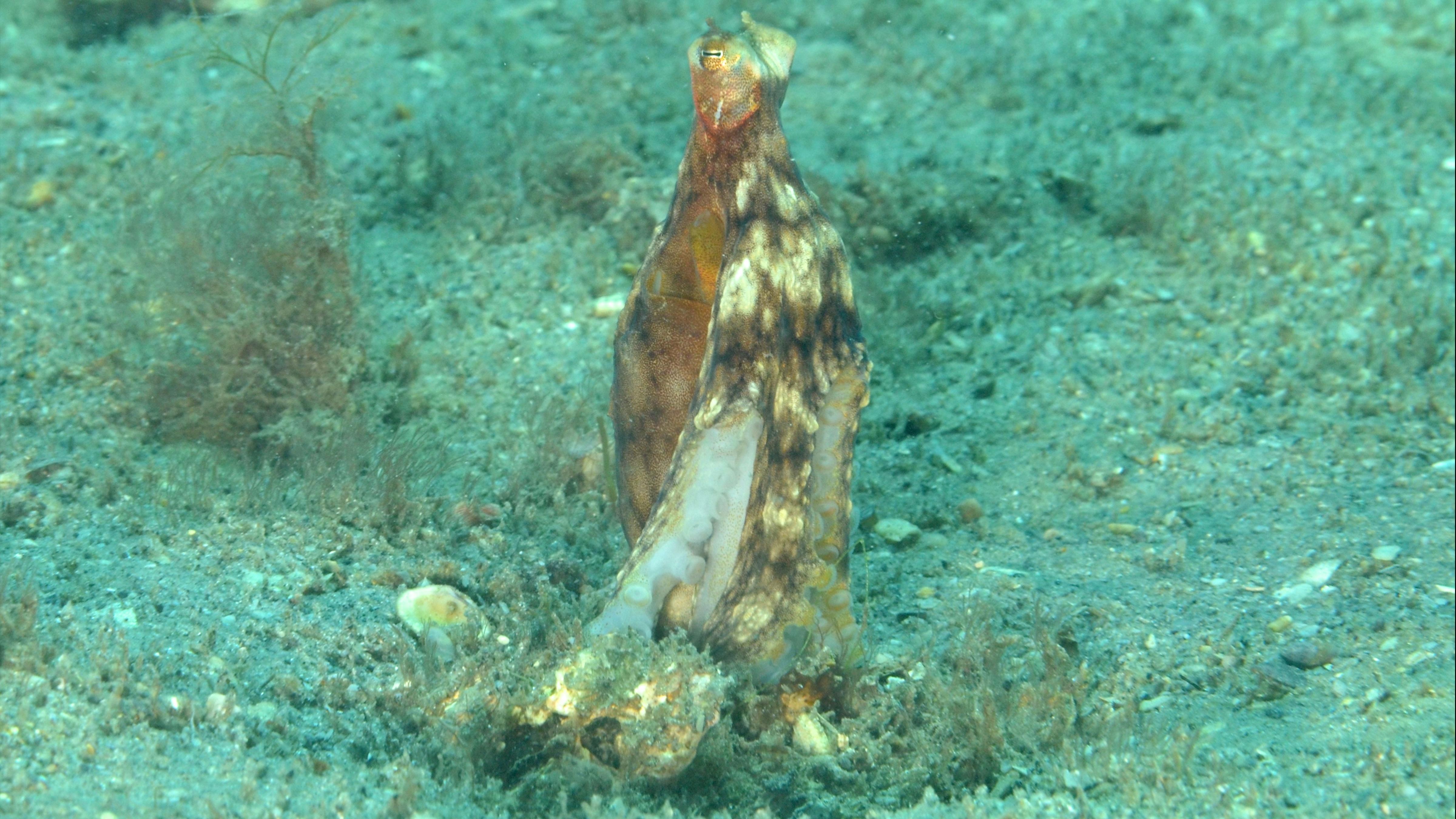 Macrotritopus defilippi (Atlantic long-arm octopus) looking out for predators and prey.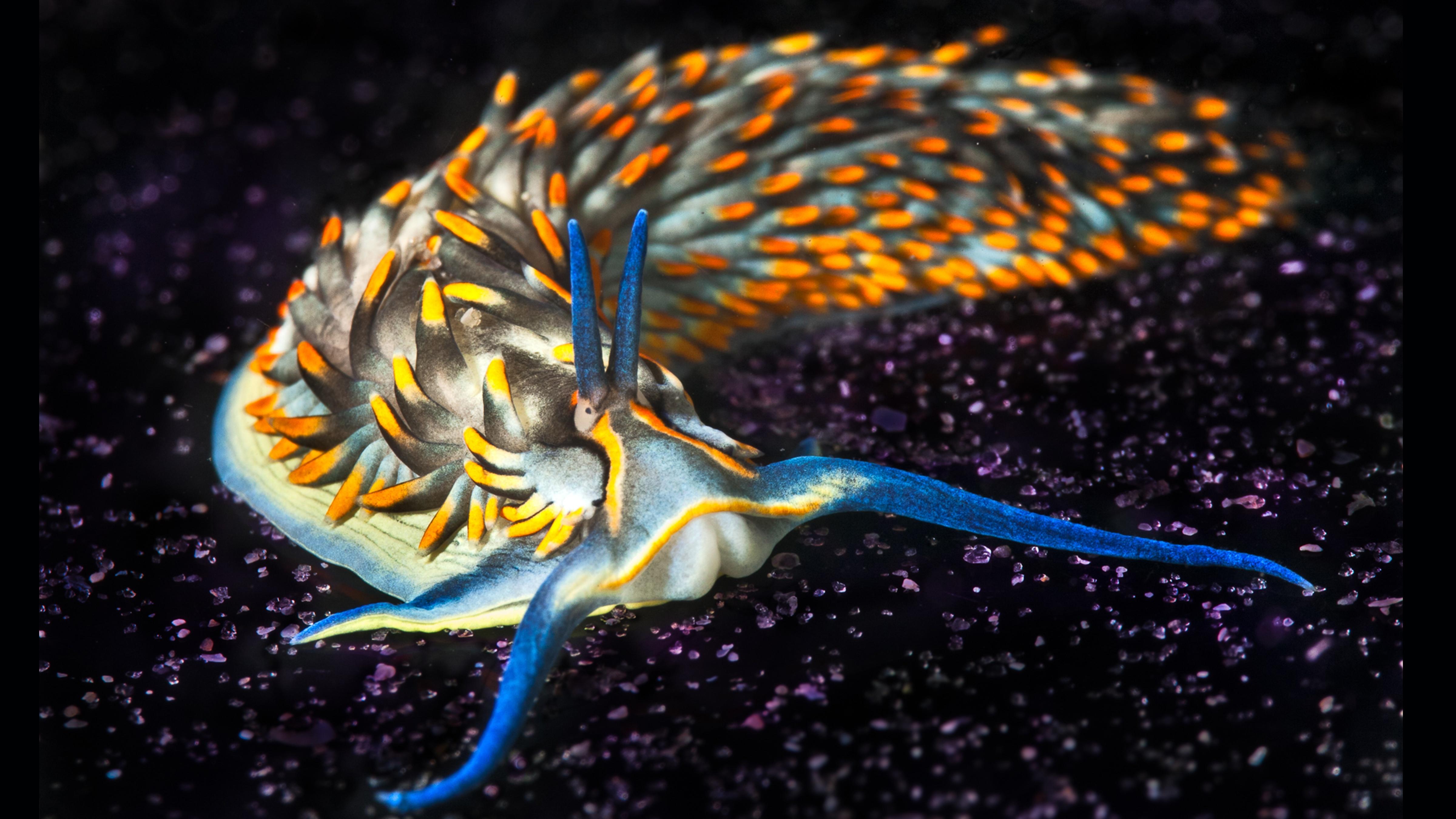 Cerberilla sp. Nudibranch, about three inches in size.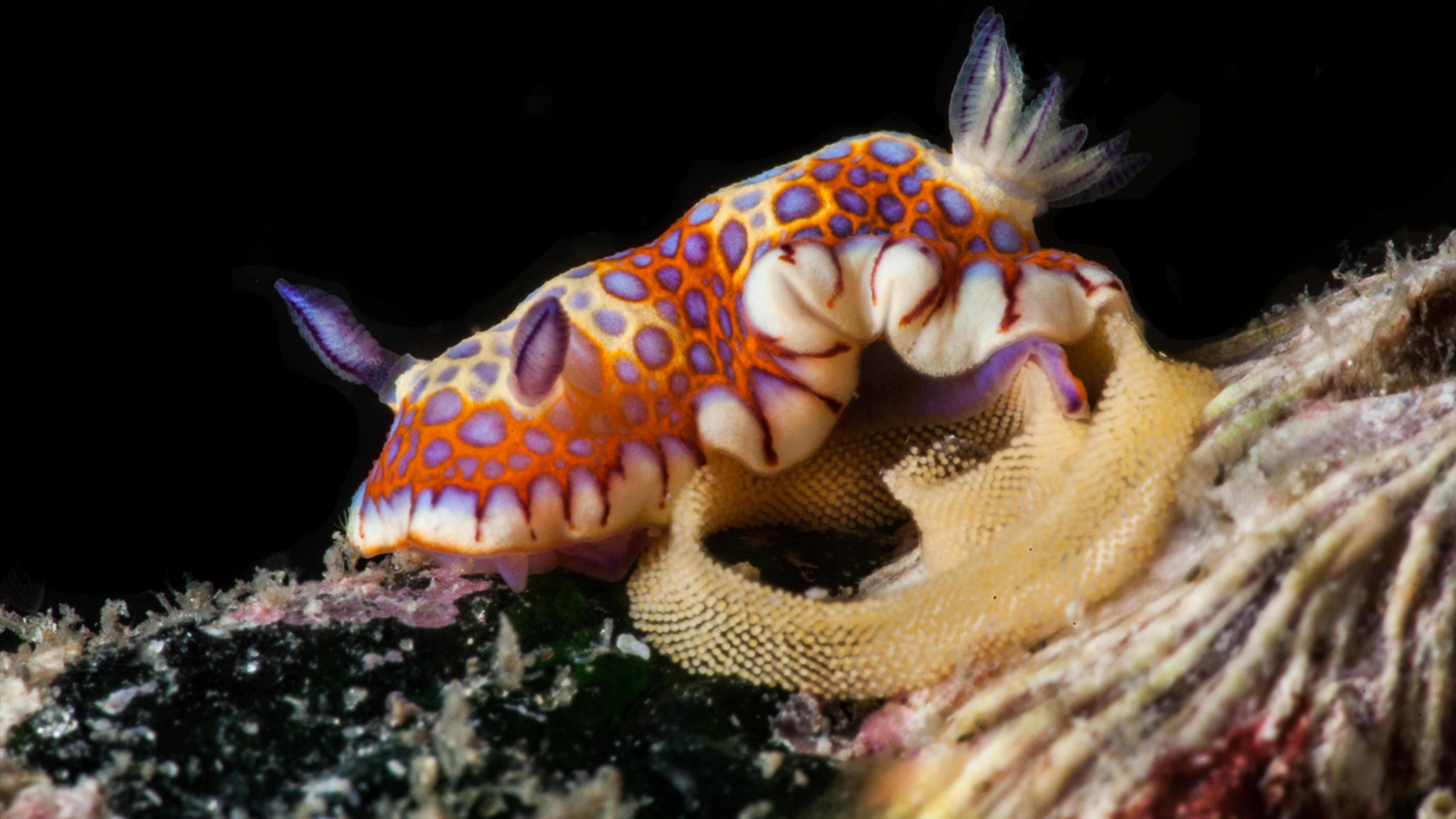 A Chromodoris clenchi nudibranch - this species is commonly seen at the Blue Heron Bridge. The yellow spiral holds the eggs of this sea slug.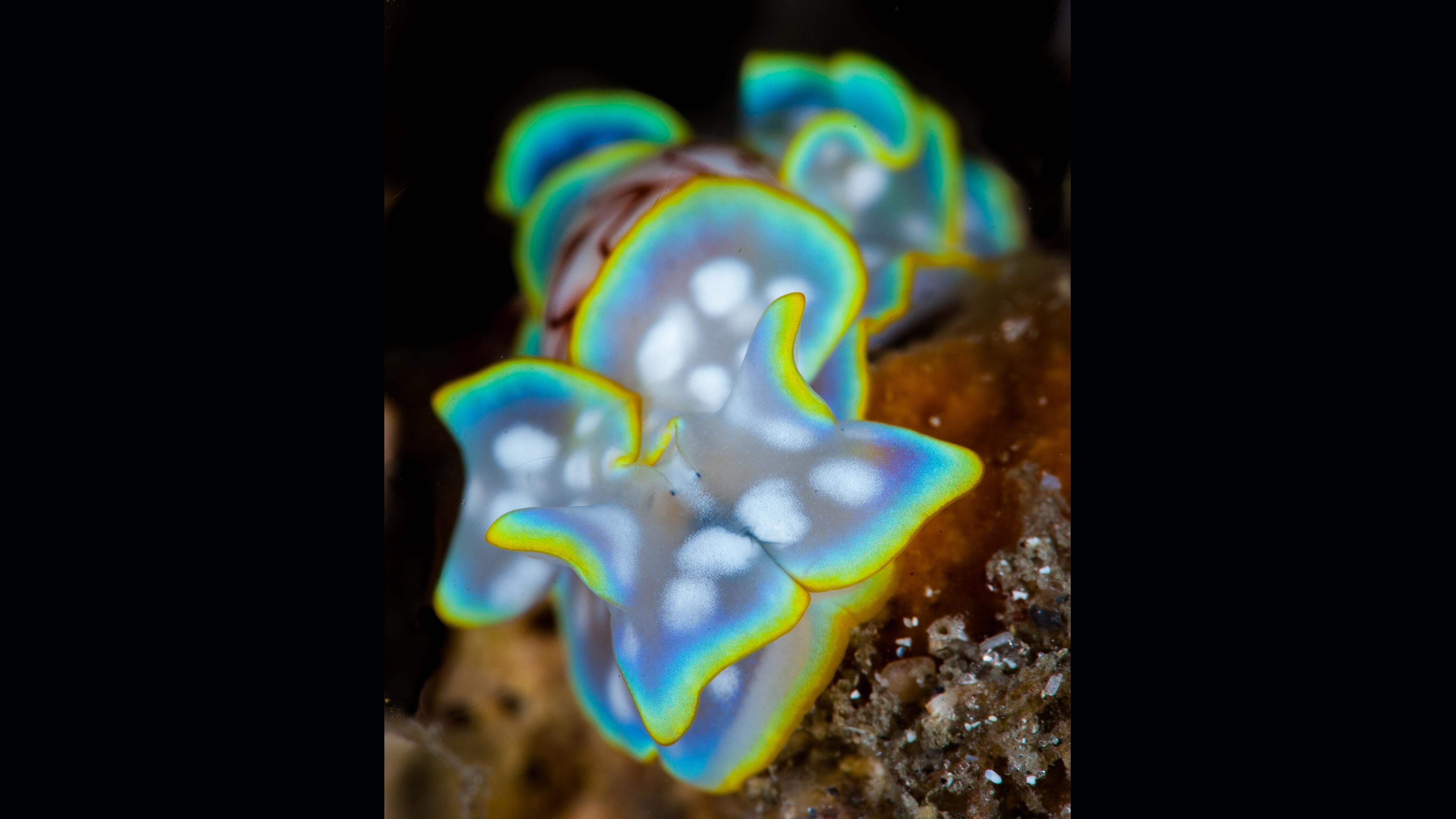 Face of Micromelo undatus. This animal has a white and red shell that is fragile. The face is square with two tiny black eye ports.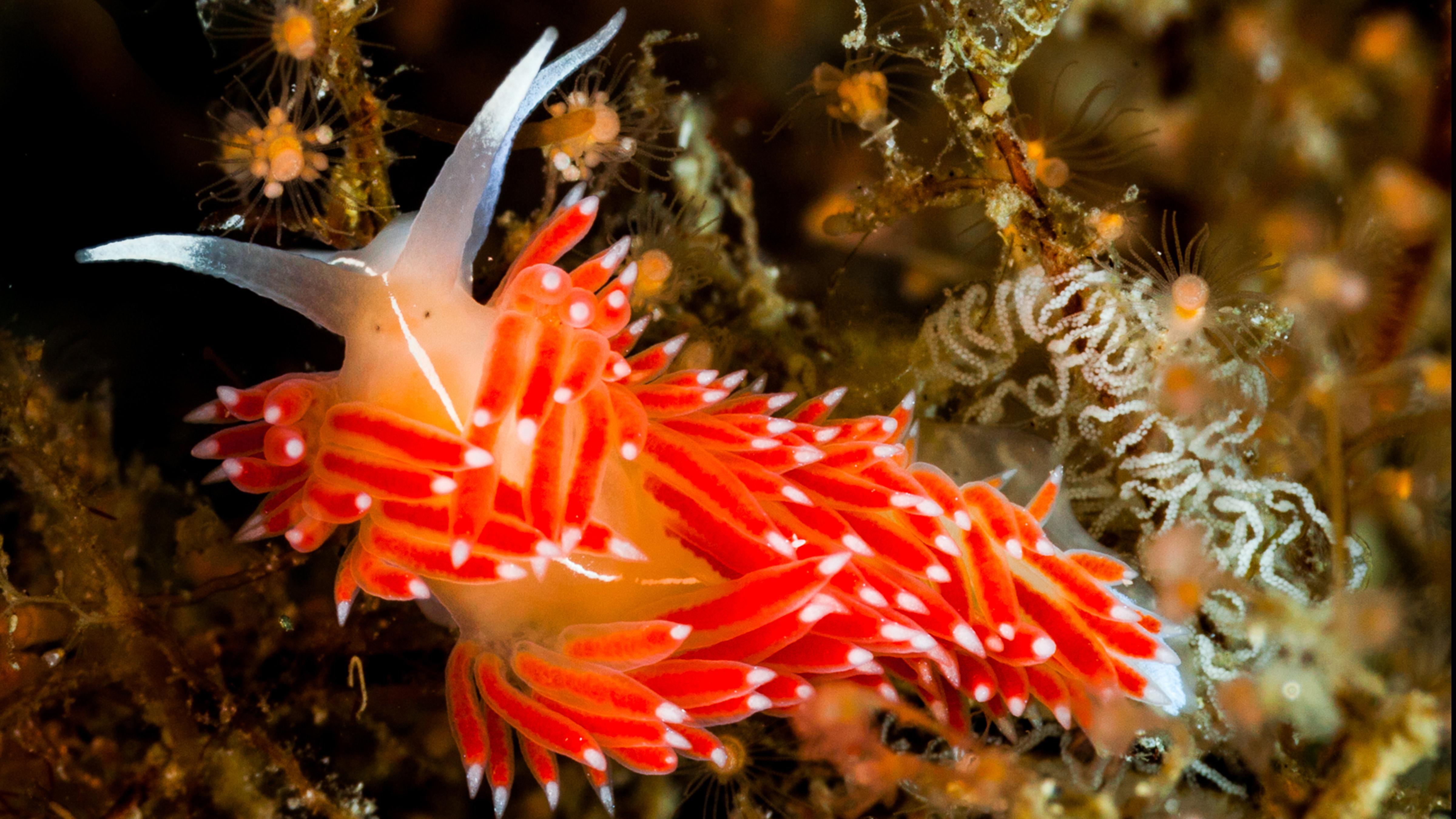 Flabellina nudibranch with eggs. These animals are common at the bridge. They can be red or orange with white tips.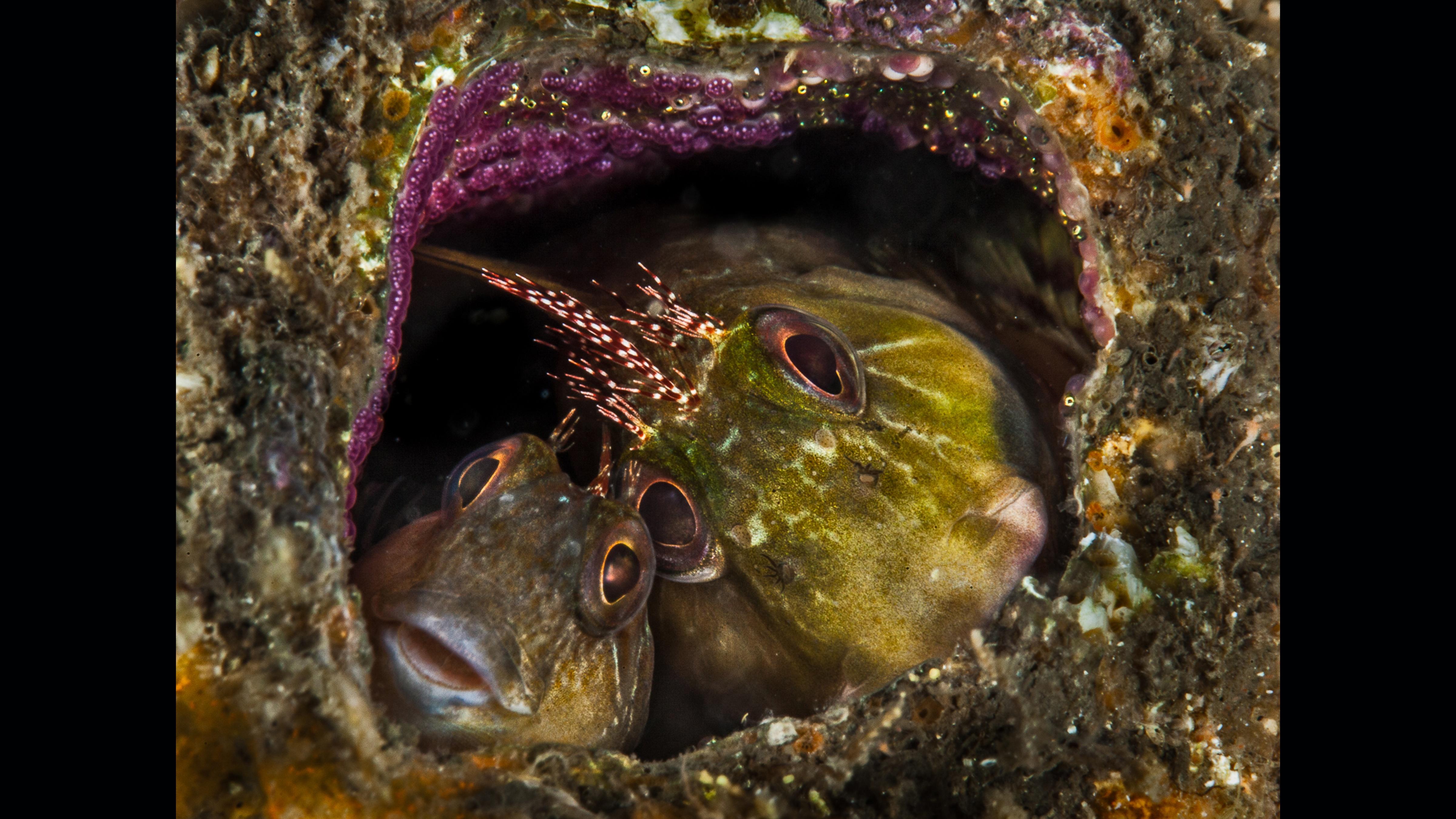 A female and male Molly Miller Blenny in their hole surrounded by the three stages of their purple eggs.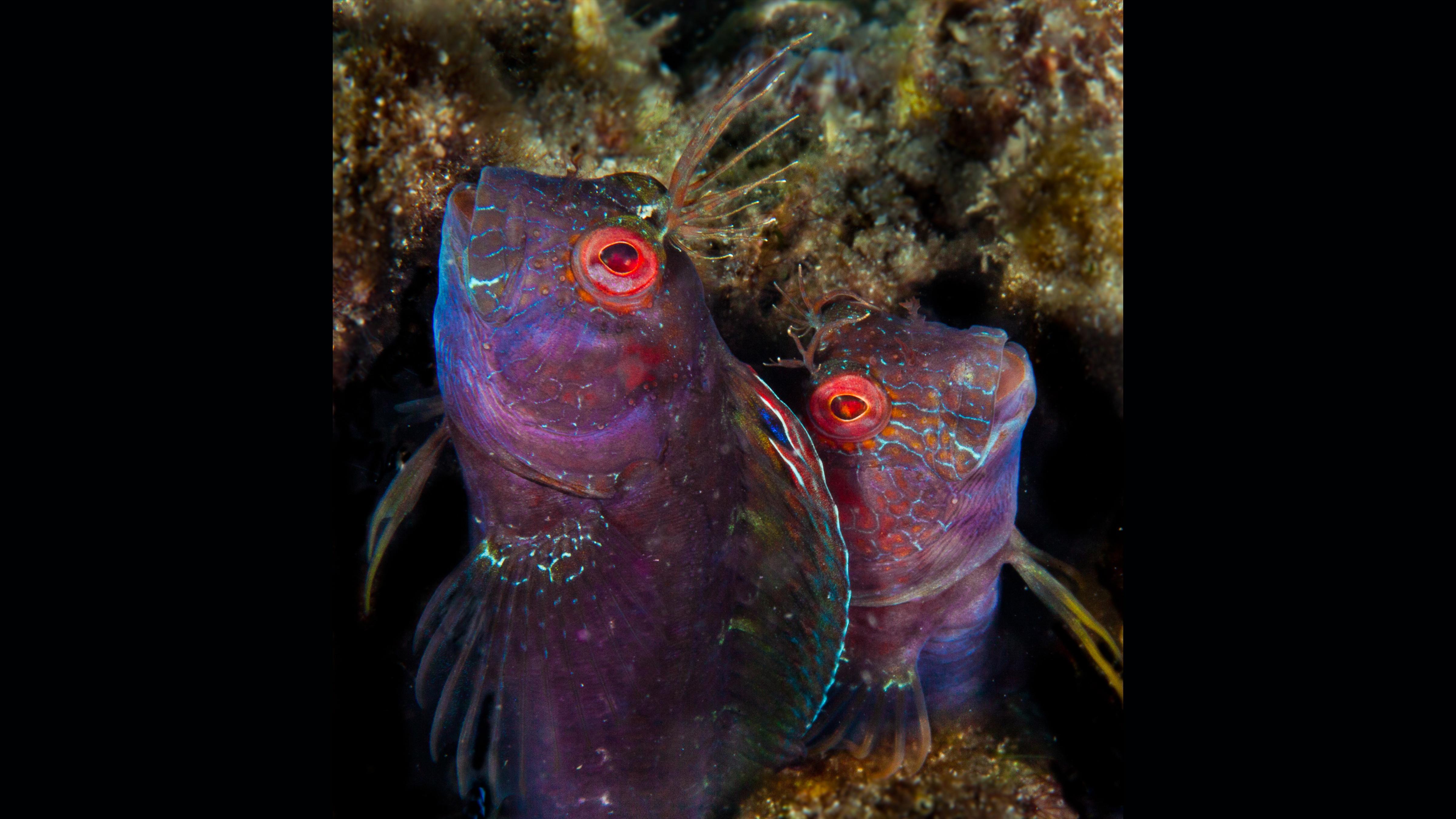 A female seaweed blenny with the male standing guard.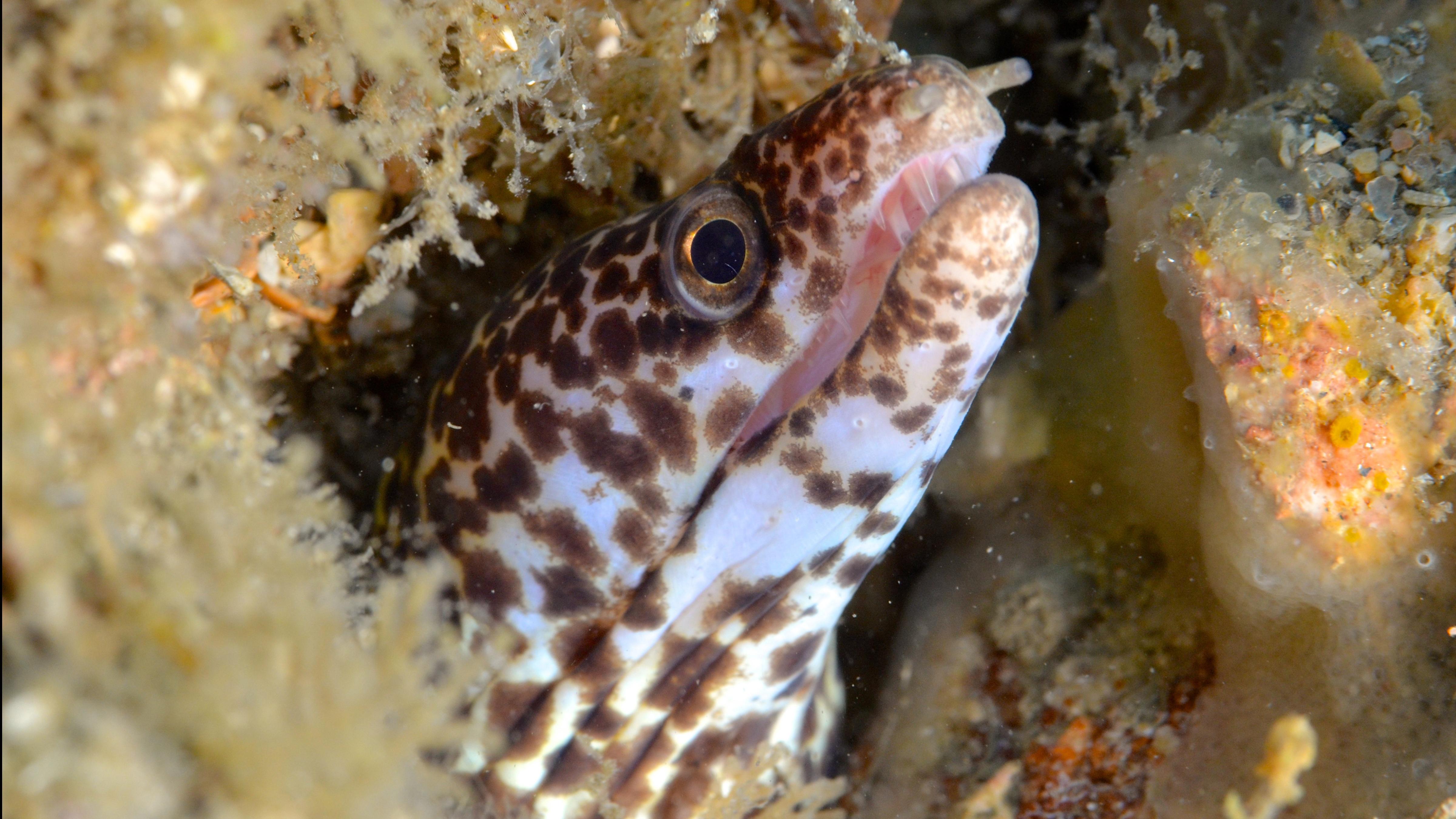 A sharpnose eel.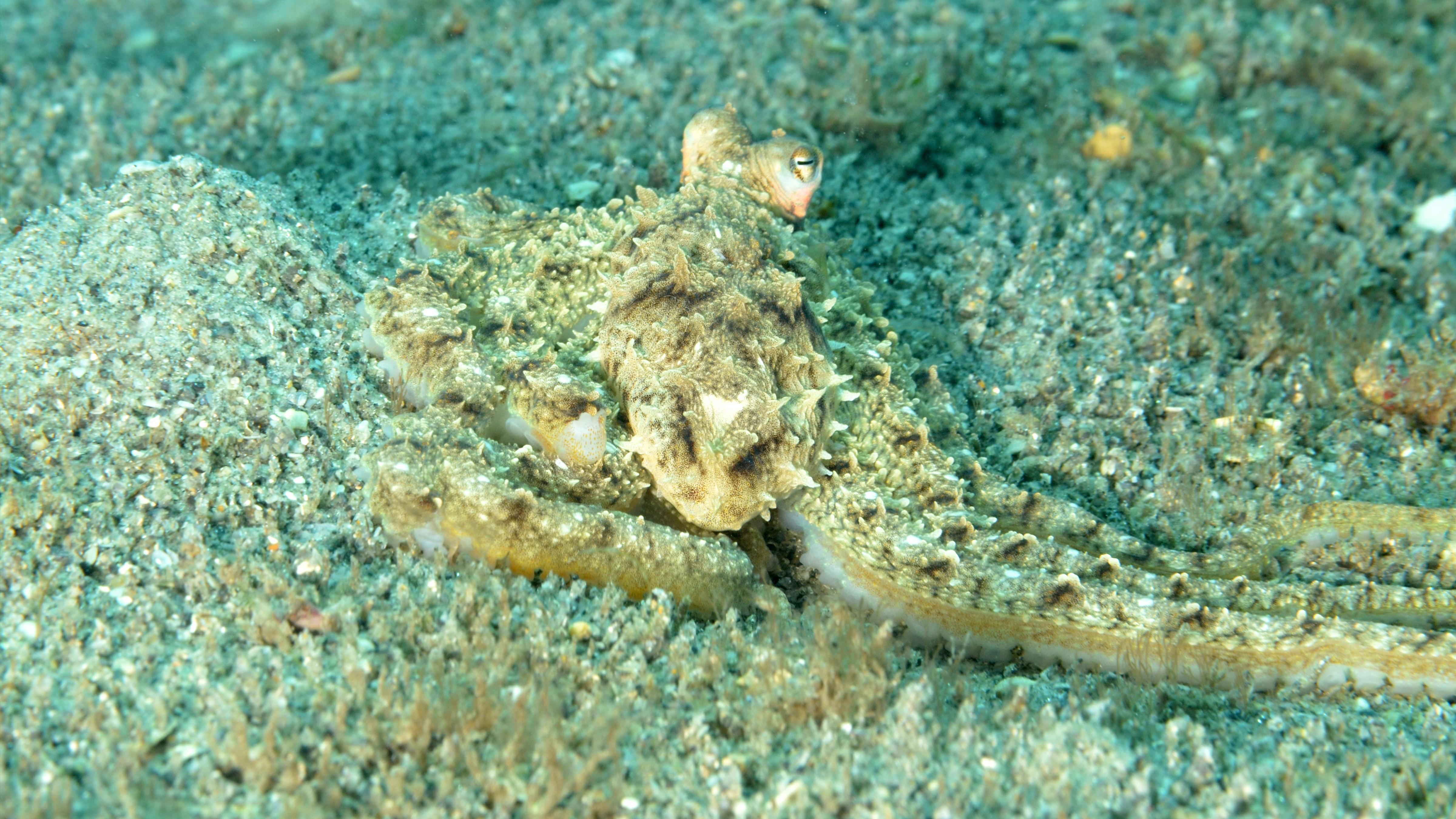 A long-arm octopus in the sand. Octopuses are masters of disguise.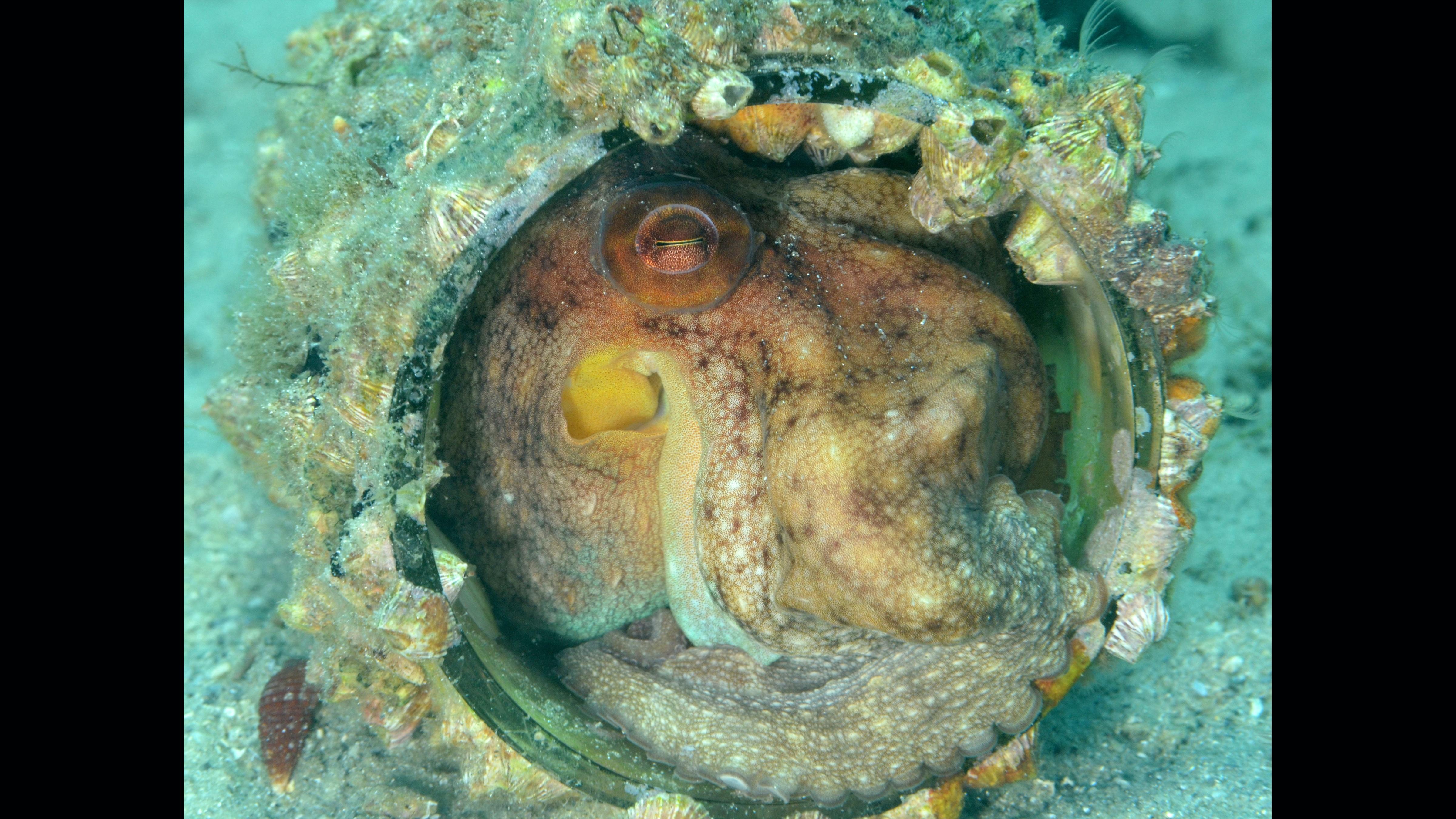 Common octopuses like to use bottles and other structures as their dens to hide from predators.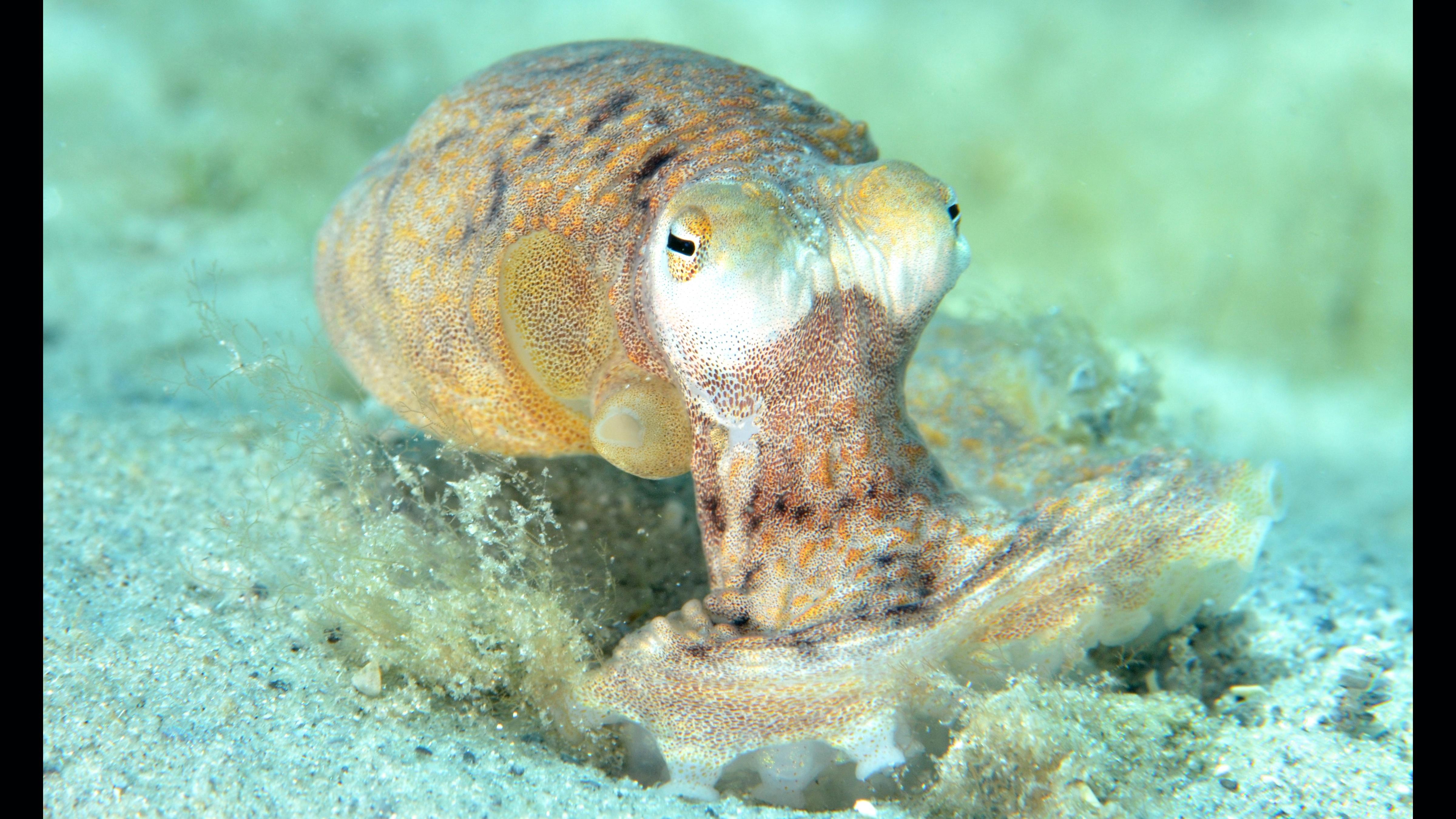 Octopuses can taste with their suckers. They also help them attach to various surfaces.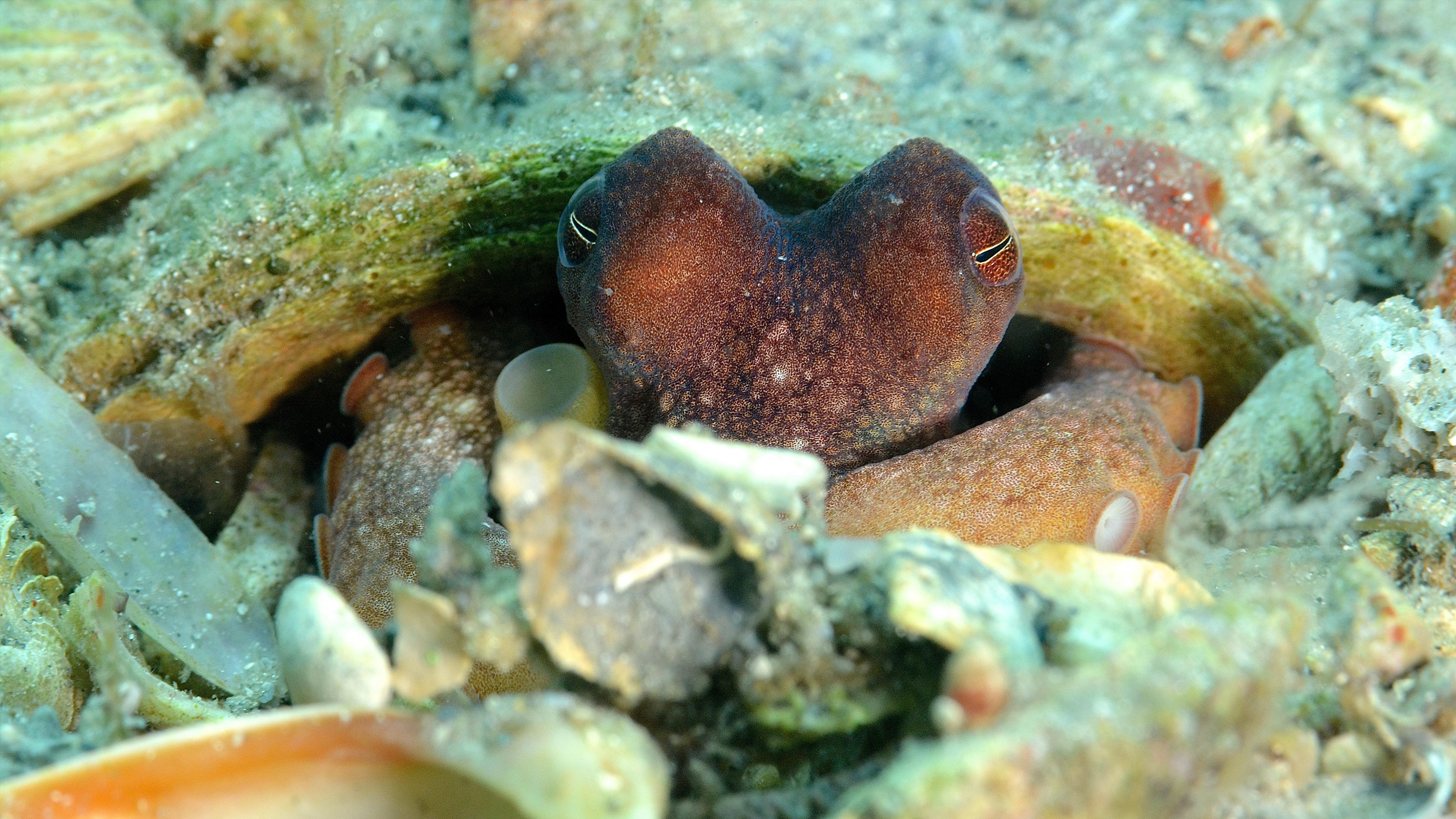 Common octopuses are messy eaters that like to decorate their dens with discarded shells.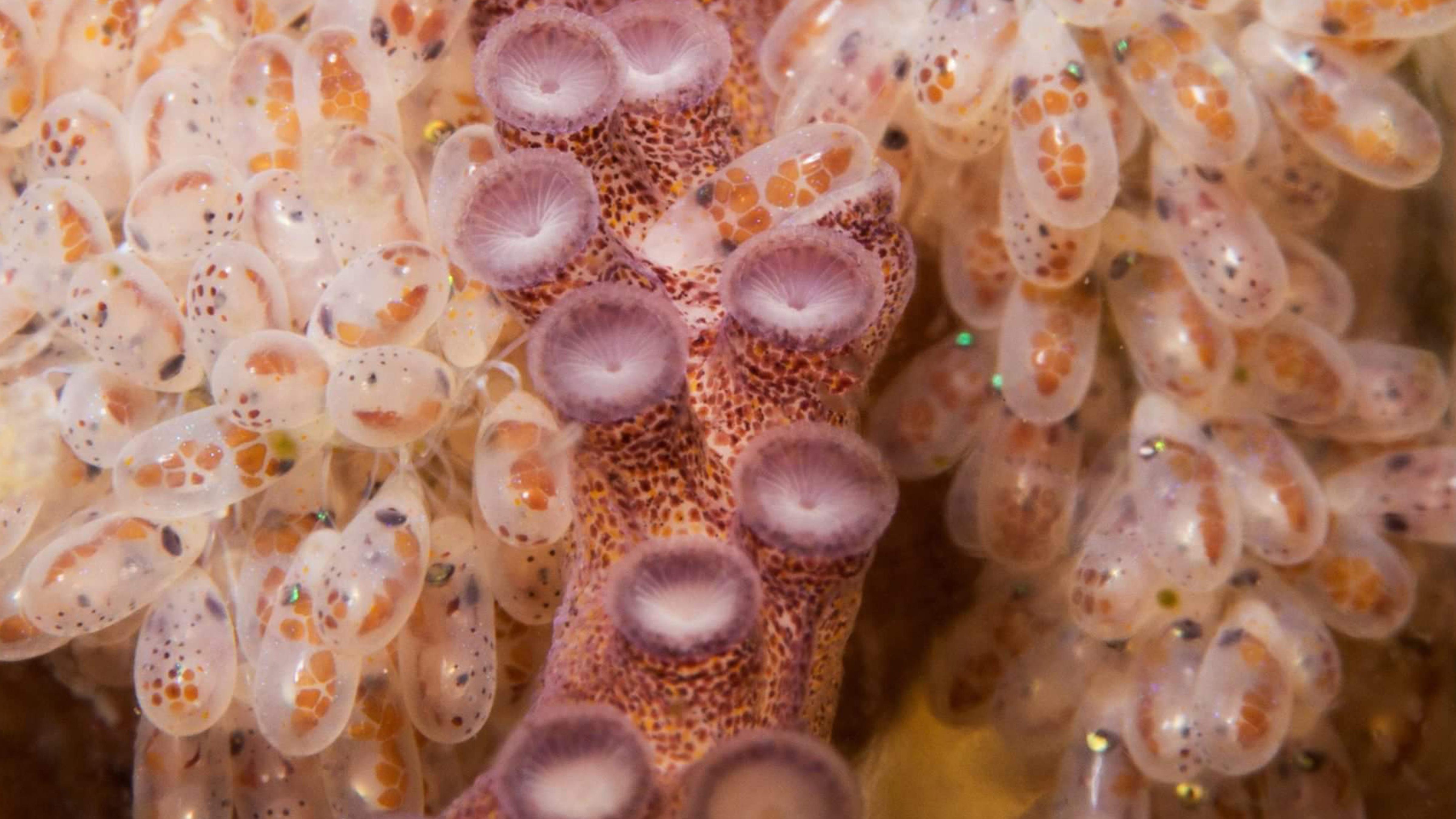 A common octopus with eggs.
Off the Coast of Palm Beach County
Funding for this episode of Changing Seas was provided by: