Episode 902: Toxic Algae: Complex Sources and Solutions
For the past two decades, the residents of Martin county and the surrounding areas have been faced with a silent curse. A guacamole thick mat of blue-green algae periodically grows and clogs the waterways. These toxic algal blooms kill local marine life and even cause short term and long term health effects in humans. Scientists say that the source of these problems is in Lake Okeechobee. "Lake O," as it is known, once South Florida's lifeline for fresh water, is now a dumping ground for pollutants from agriculture, farming, and septic tank effluent. When the lake accumulates enough of these fertilizers, blue-green algae grow, and they are released when water levels are too high. The solution to this problem is complex, but those affected by it are urging experts to find it fast.
Experts
Meet the experts featured in this episode.
Episode Photos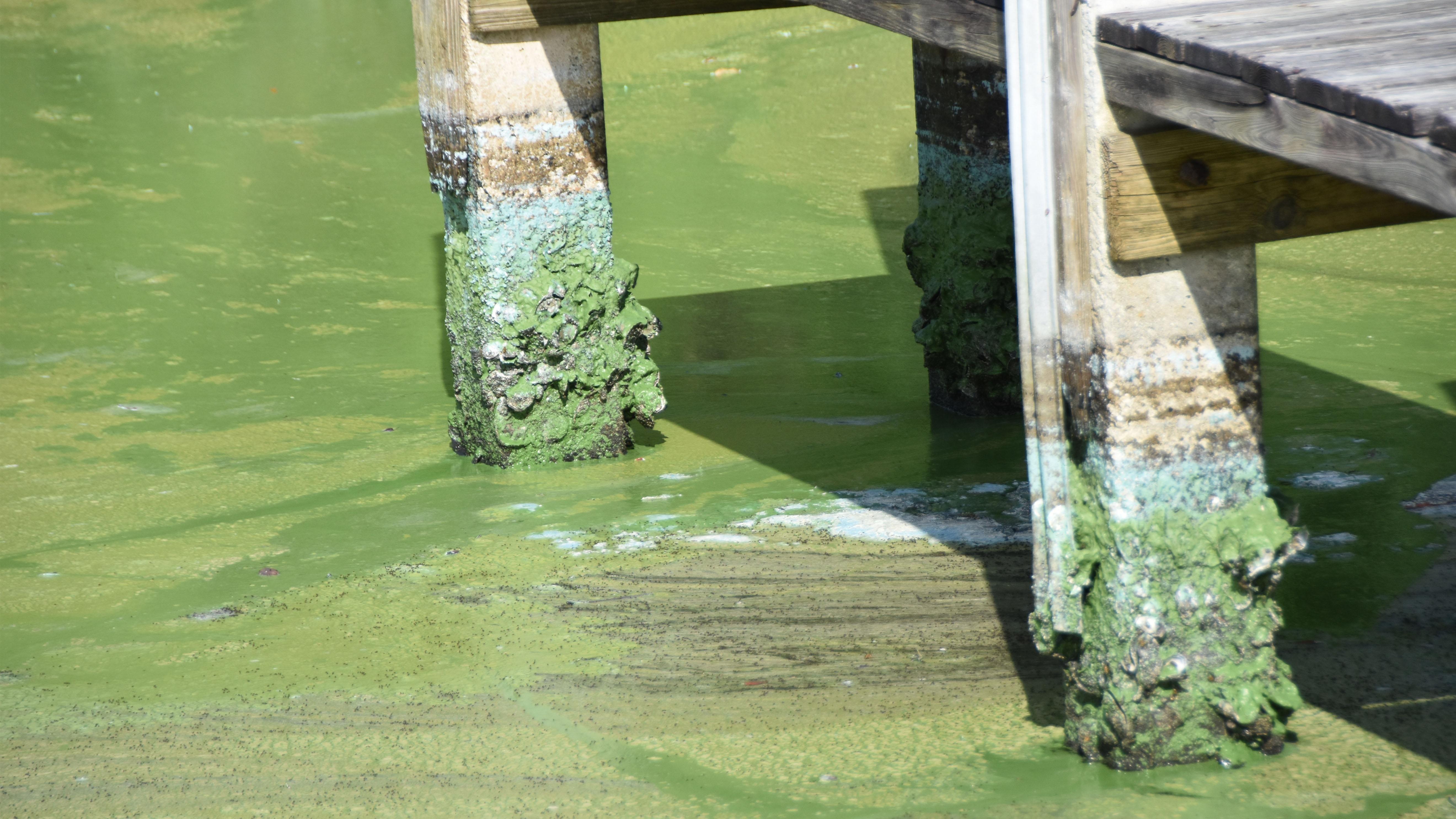 Cyanobacteria growing around a pier.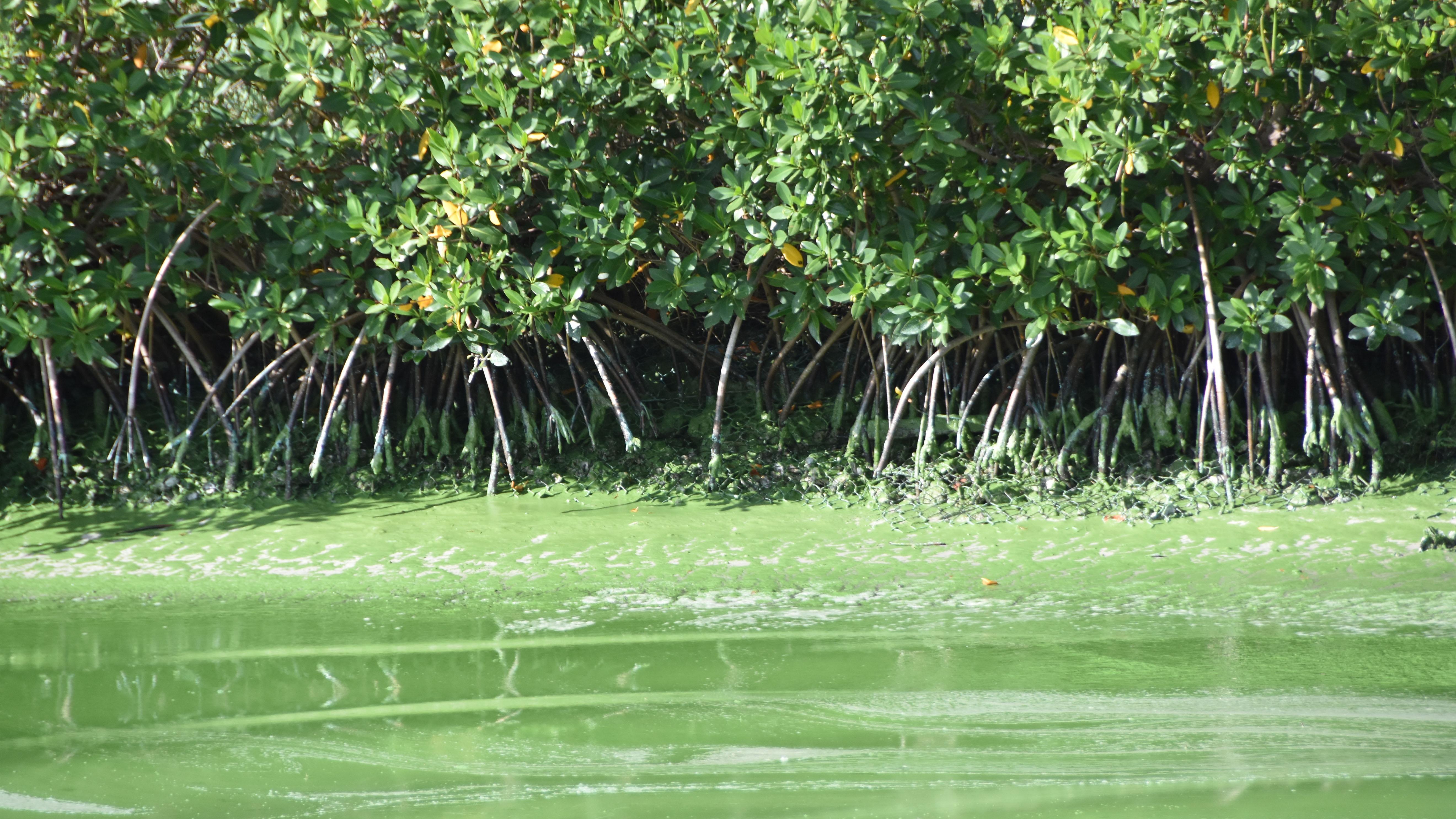 Cyanobacteria growing around a mangrove.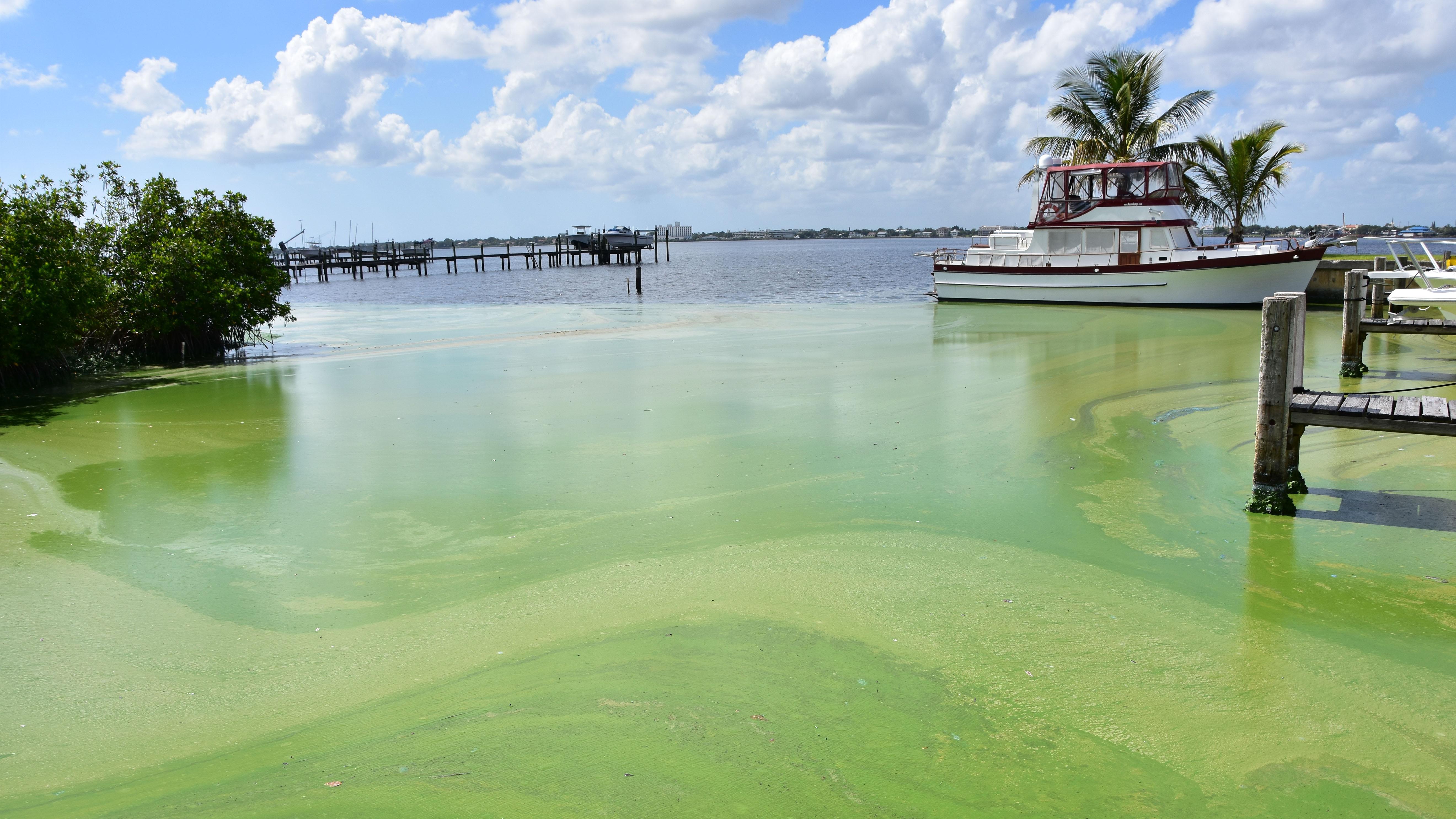 Cyanobacteria growth in a marina in Stuart, Florida.
Cameraman Sean Hickey filming the sampling preparations.
Dr. Brian Lapointe on a sampling trip with the Changing Seas crew.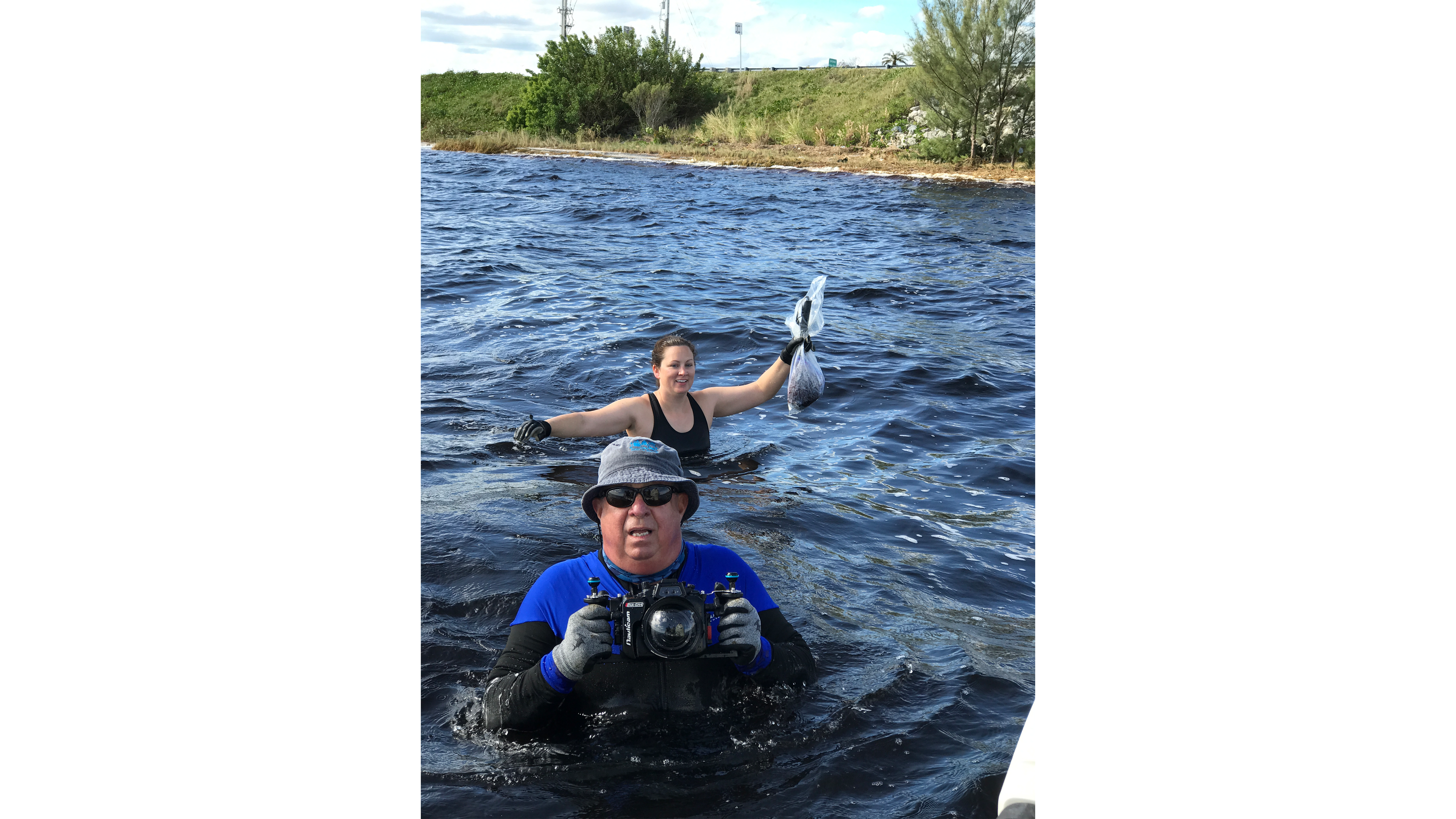 Dr. Brian Lapointe and Rachel Brewton excitedly returning to the boat after a successful algae sampling effort.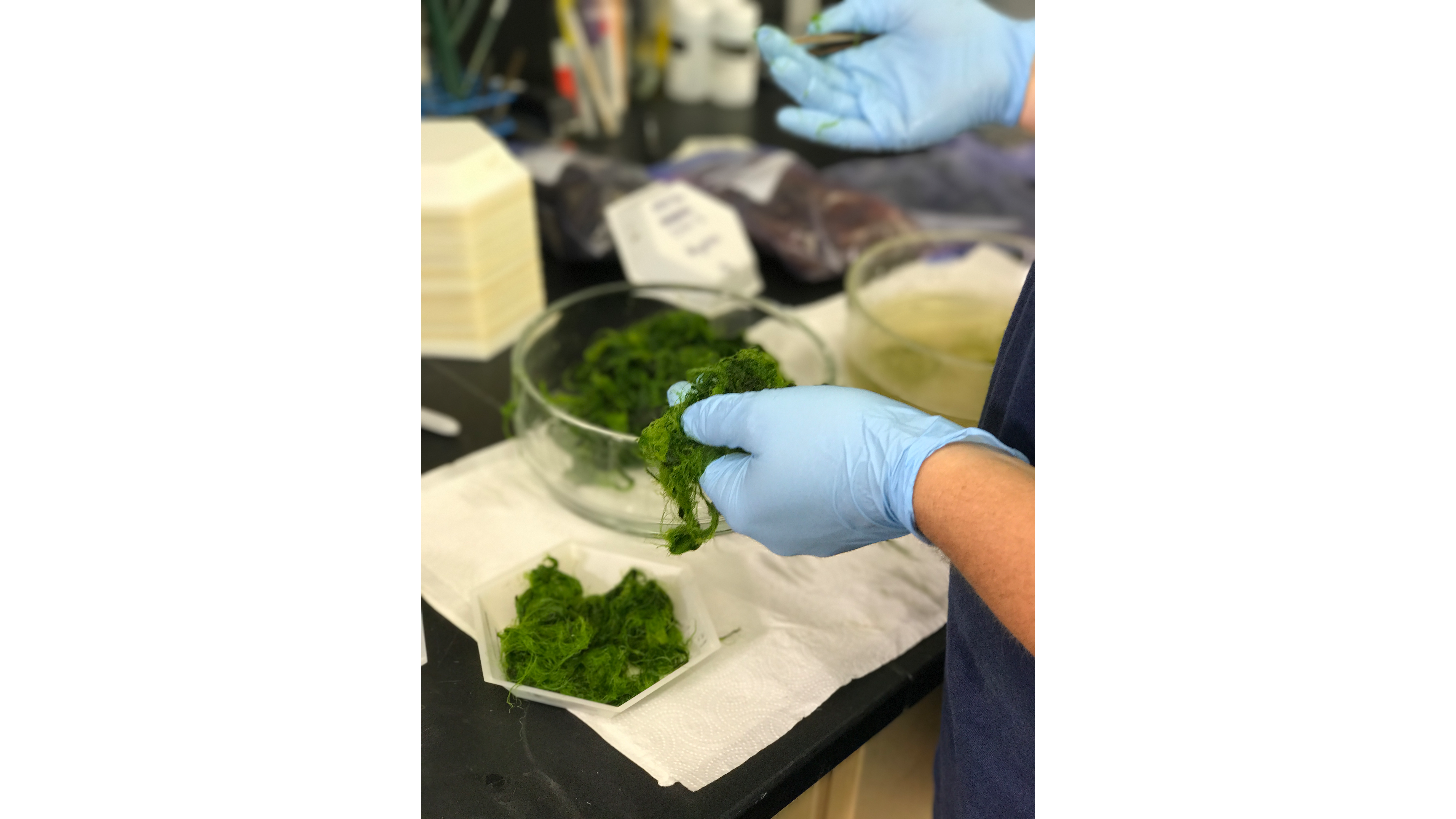 Preparing the algae ulva for study.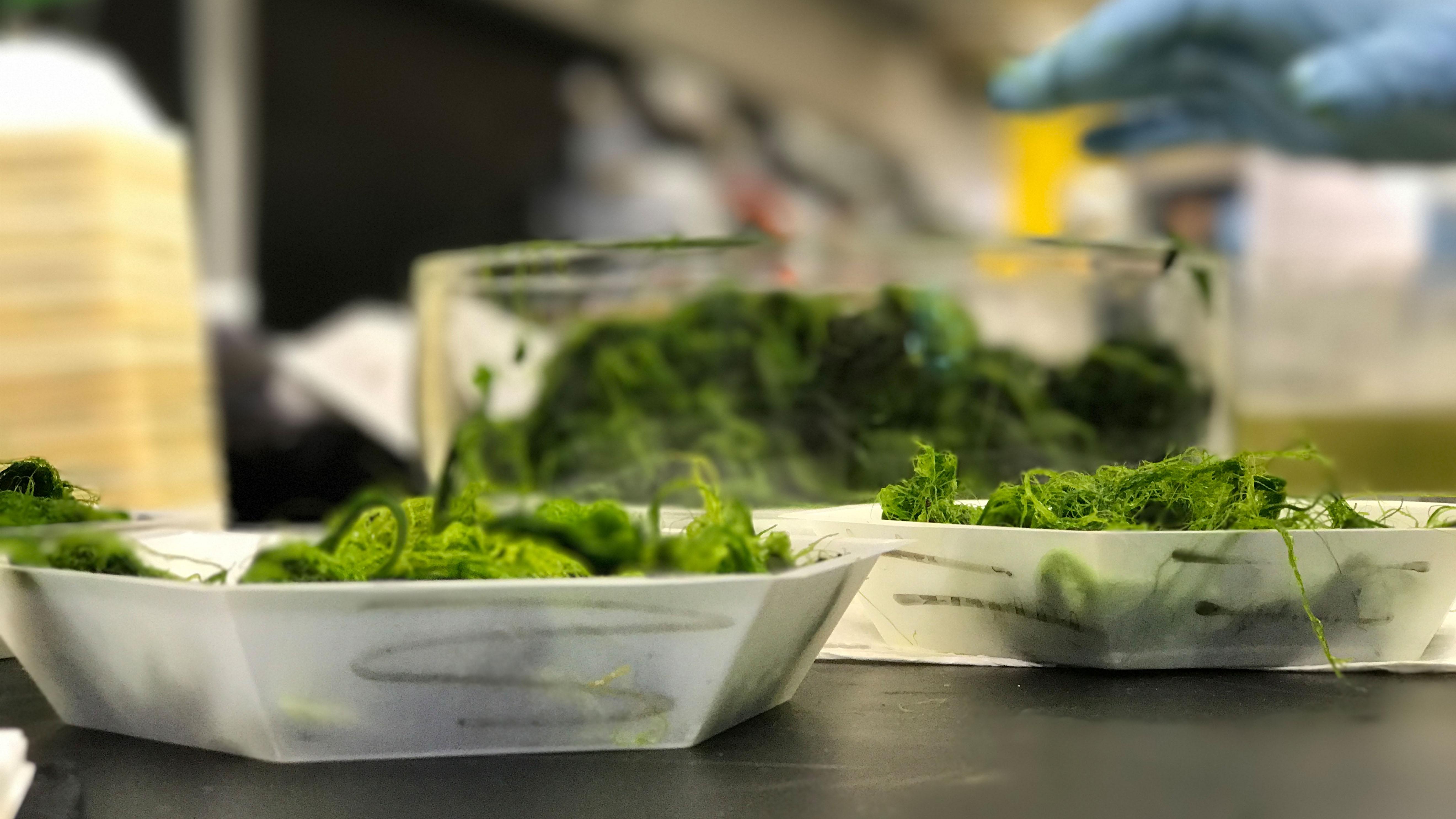 Two trays of the algae ulva, one of the species that Dr. Lapointe uses for isotope analyses to find the source of nitrogen in the water.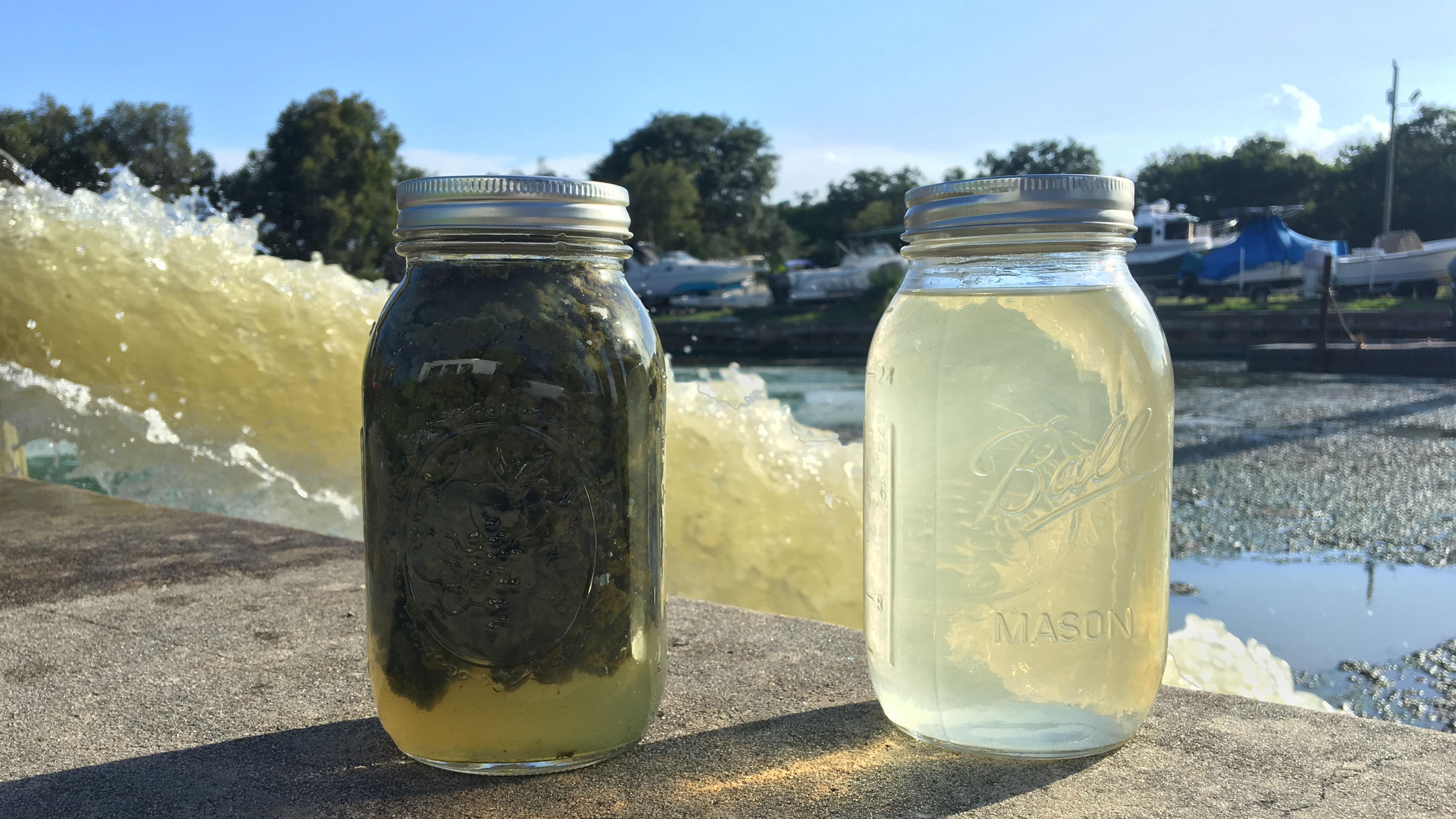 Jars of water from the marina in Stuart, FL, with and without cyanobacteria.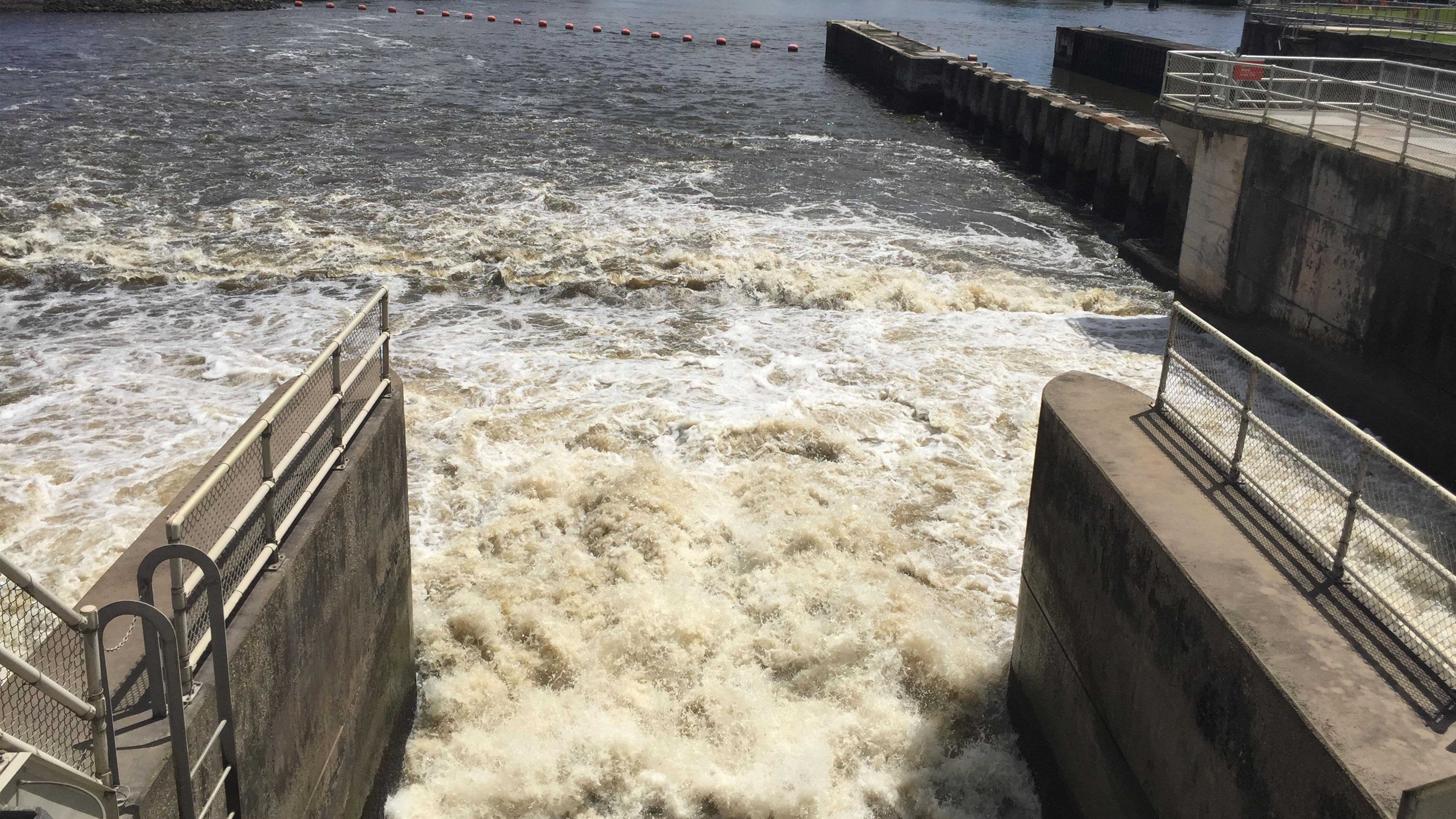 The lock and dam in St. Lucie, FL.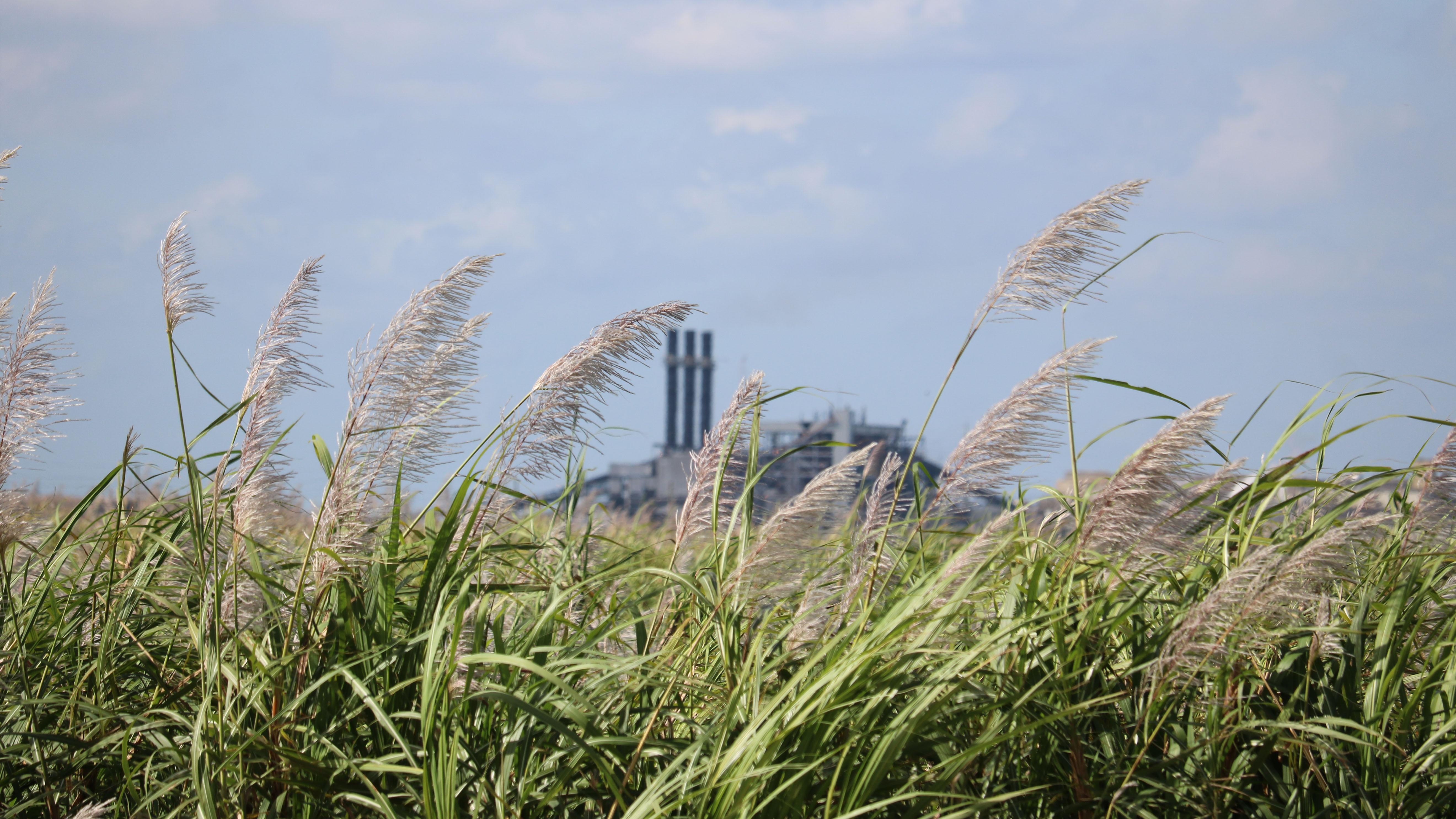 Agriculture in South Florida.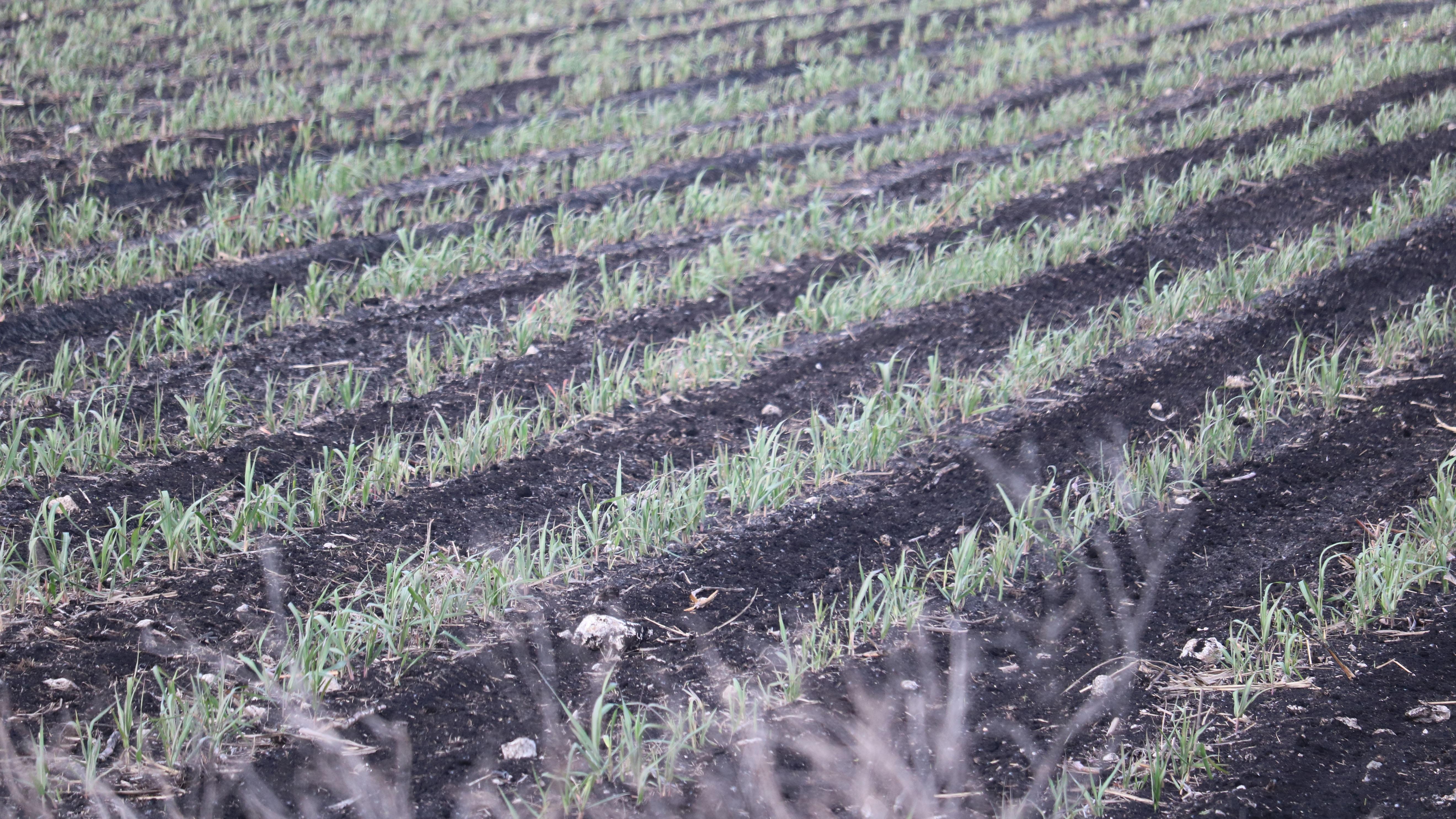 Agriculture in South Florida.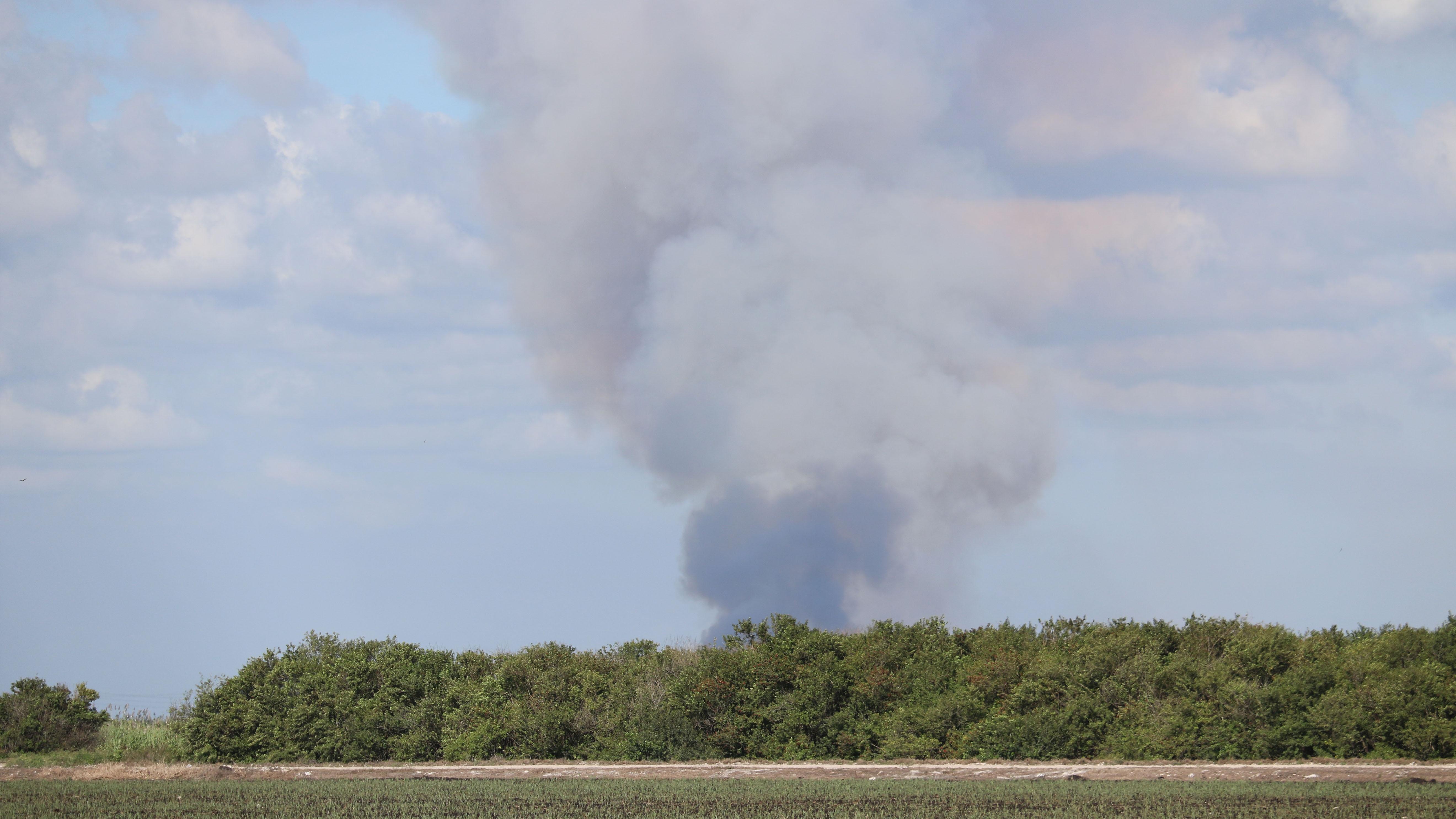 Burning sugar cane.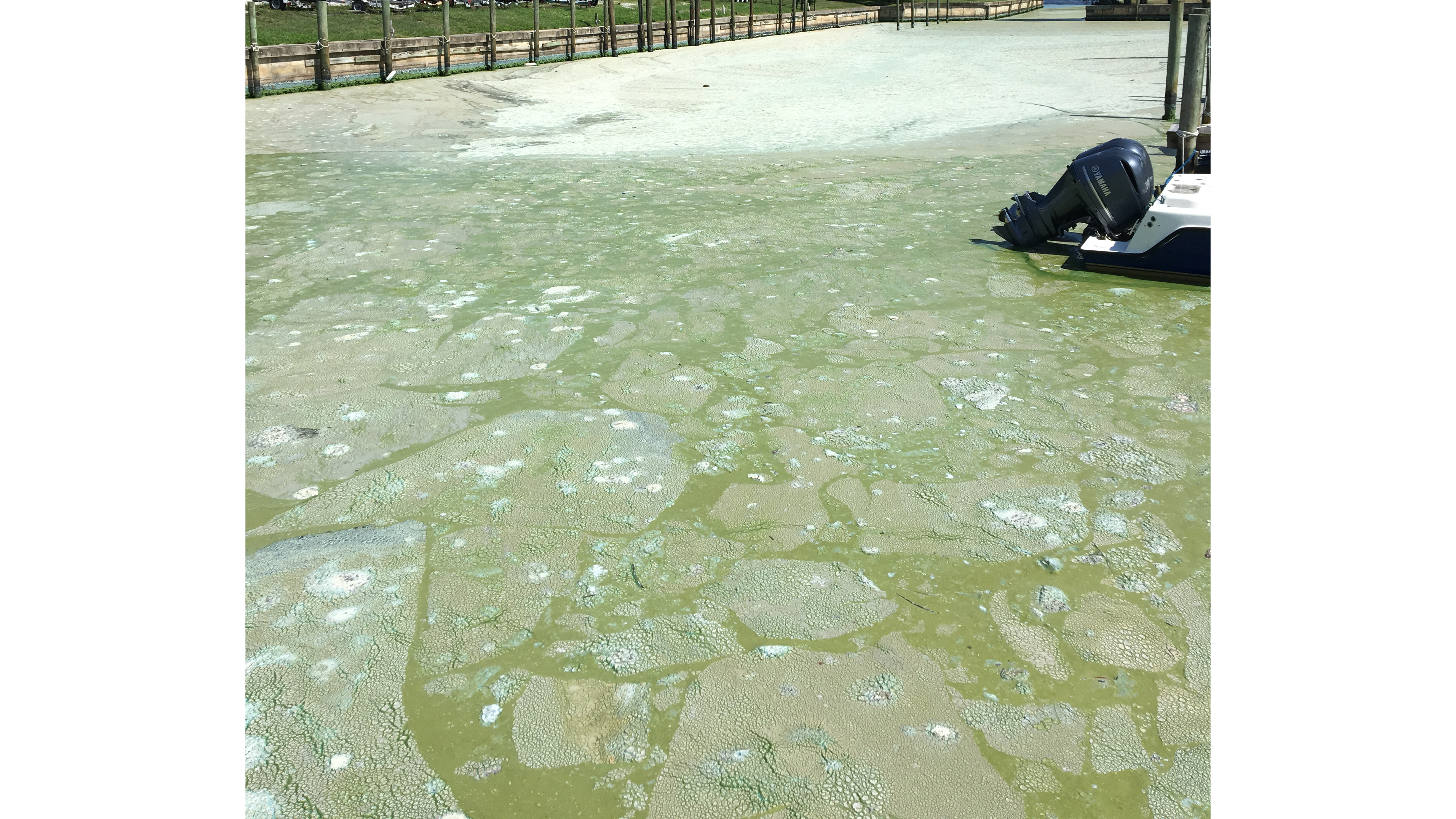 Guacamole-thick algae in the marina of Stuart, Florida.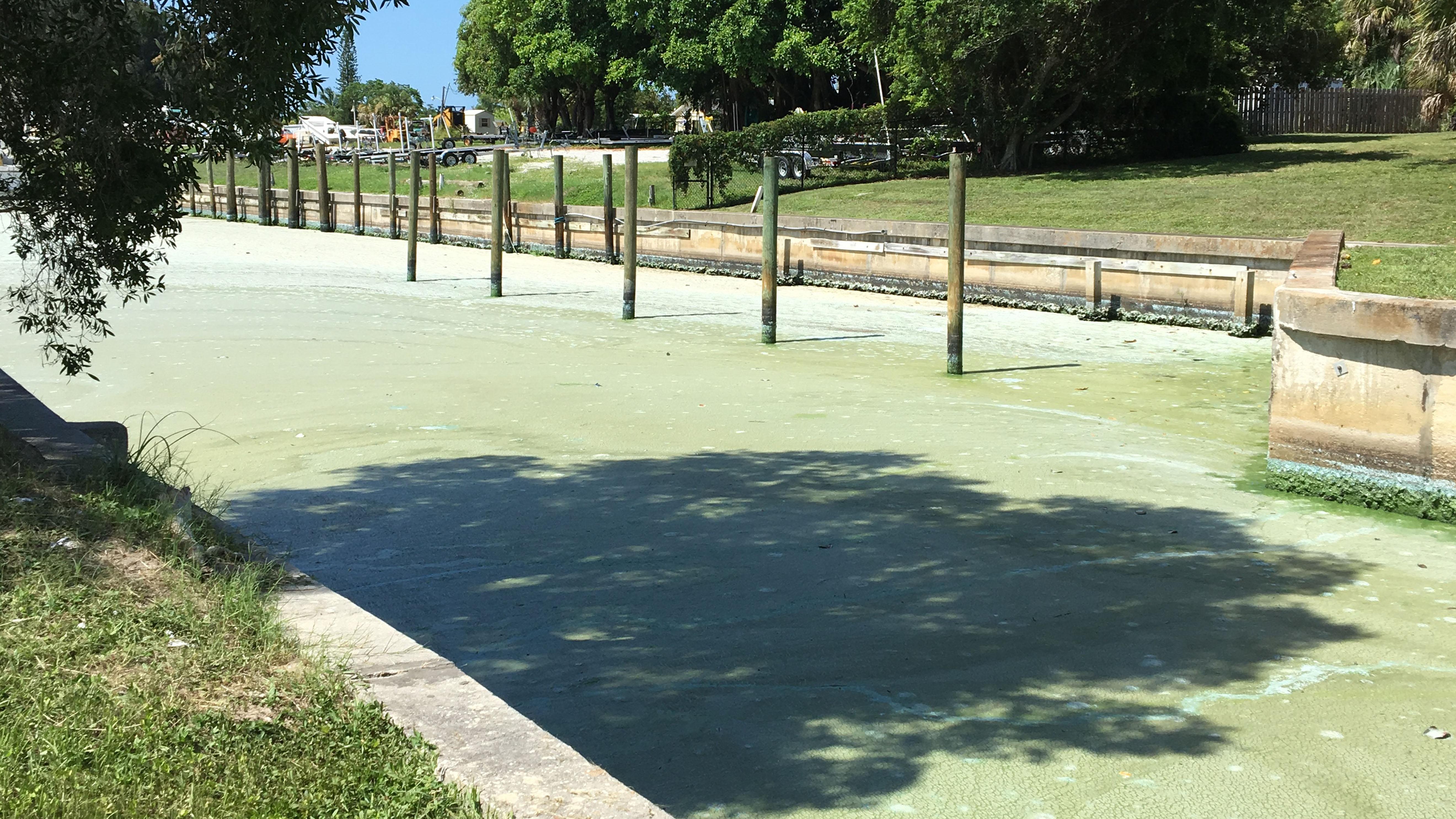 A canal filled with algae in Stuart, Florida.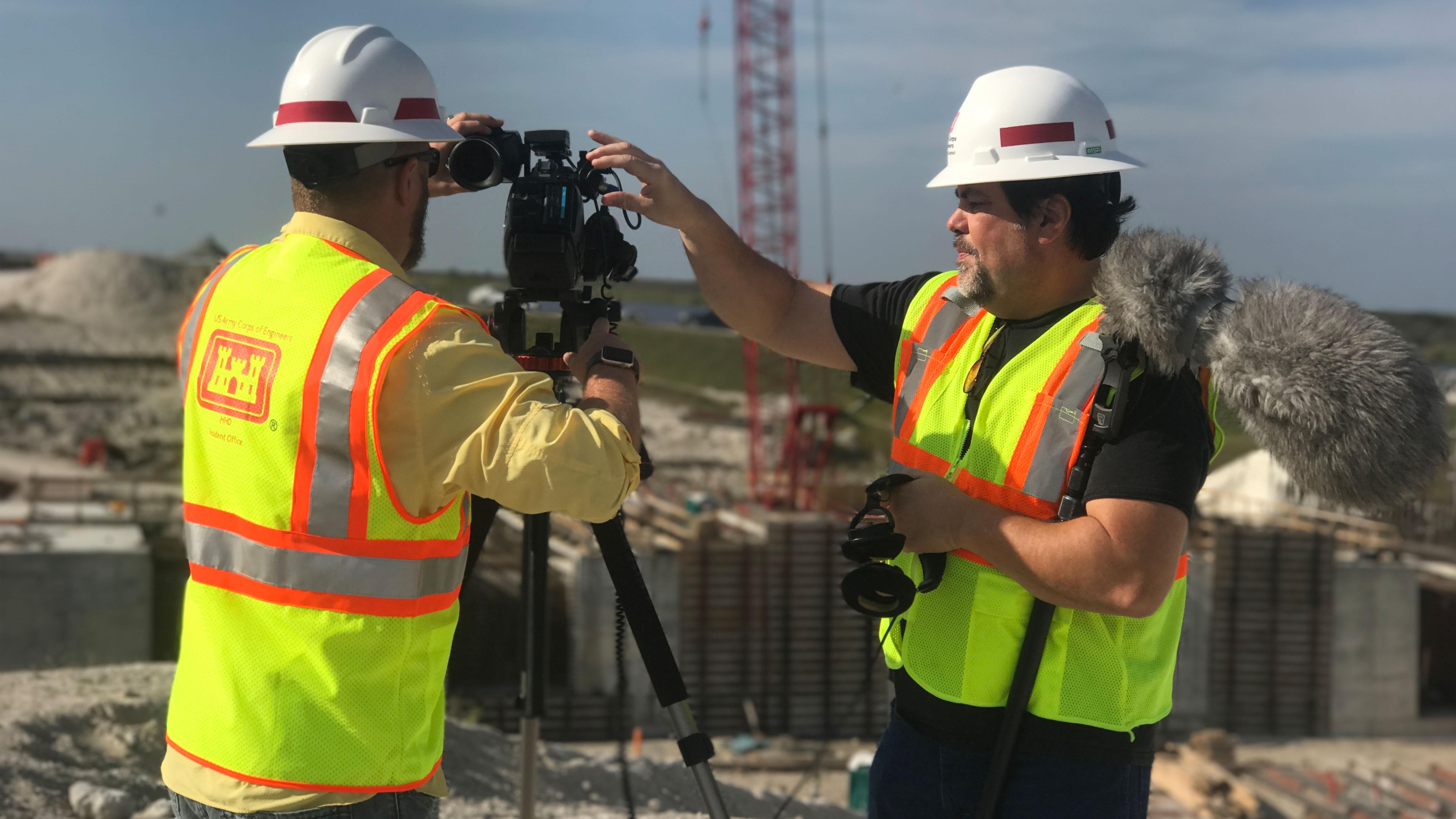 Cameramen Jeremy Nicholson and Manny Lopez get ready for an interview on the C44 storm water treatment site.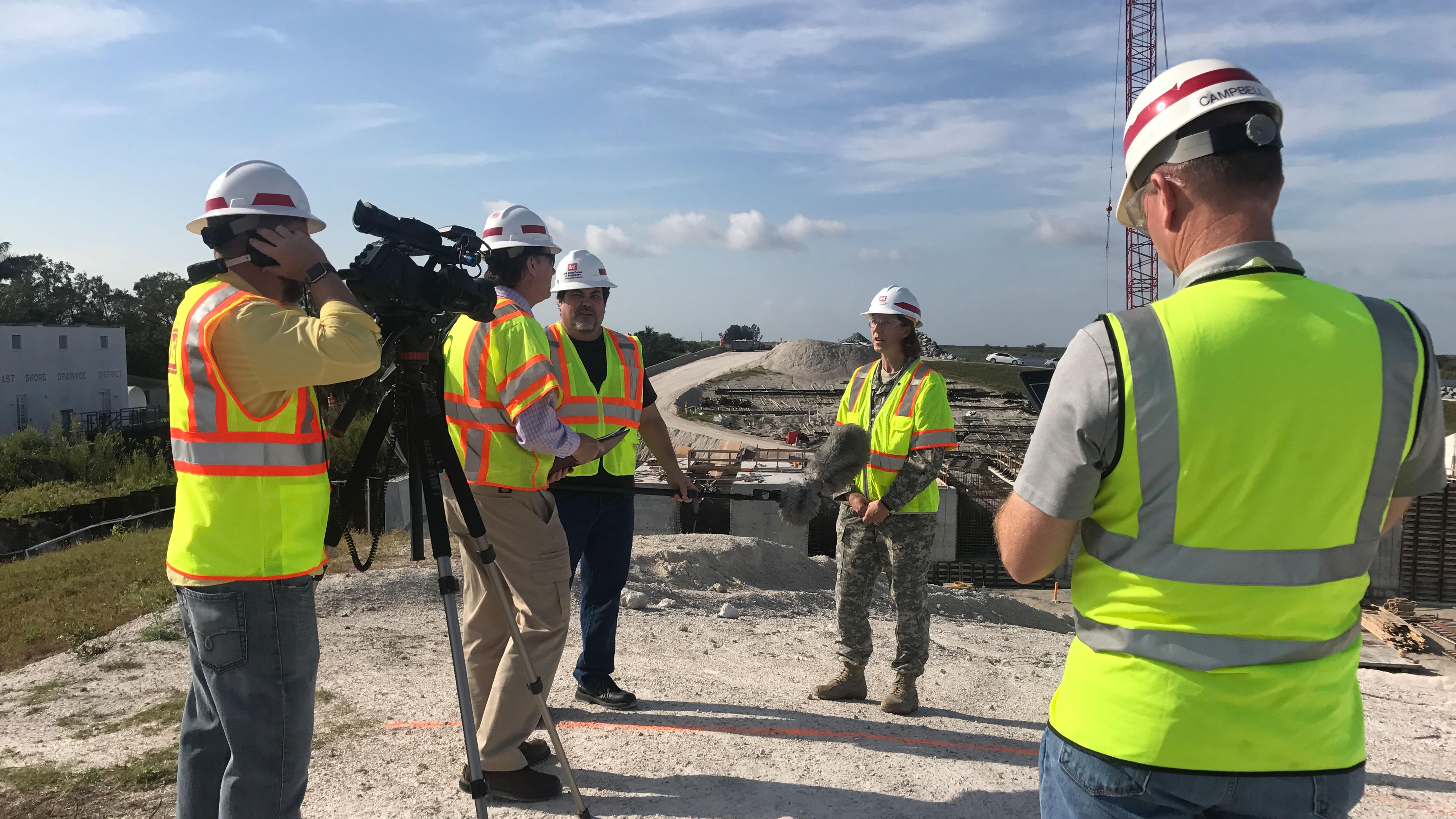 Cameramen Jeremy Nicholson and Manny Lopez record Producer Mark Baker interviewing Lt. Col. Jennifer Reynolds as John Campell from the Army Corps of Engineers looks on.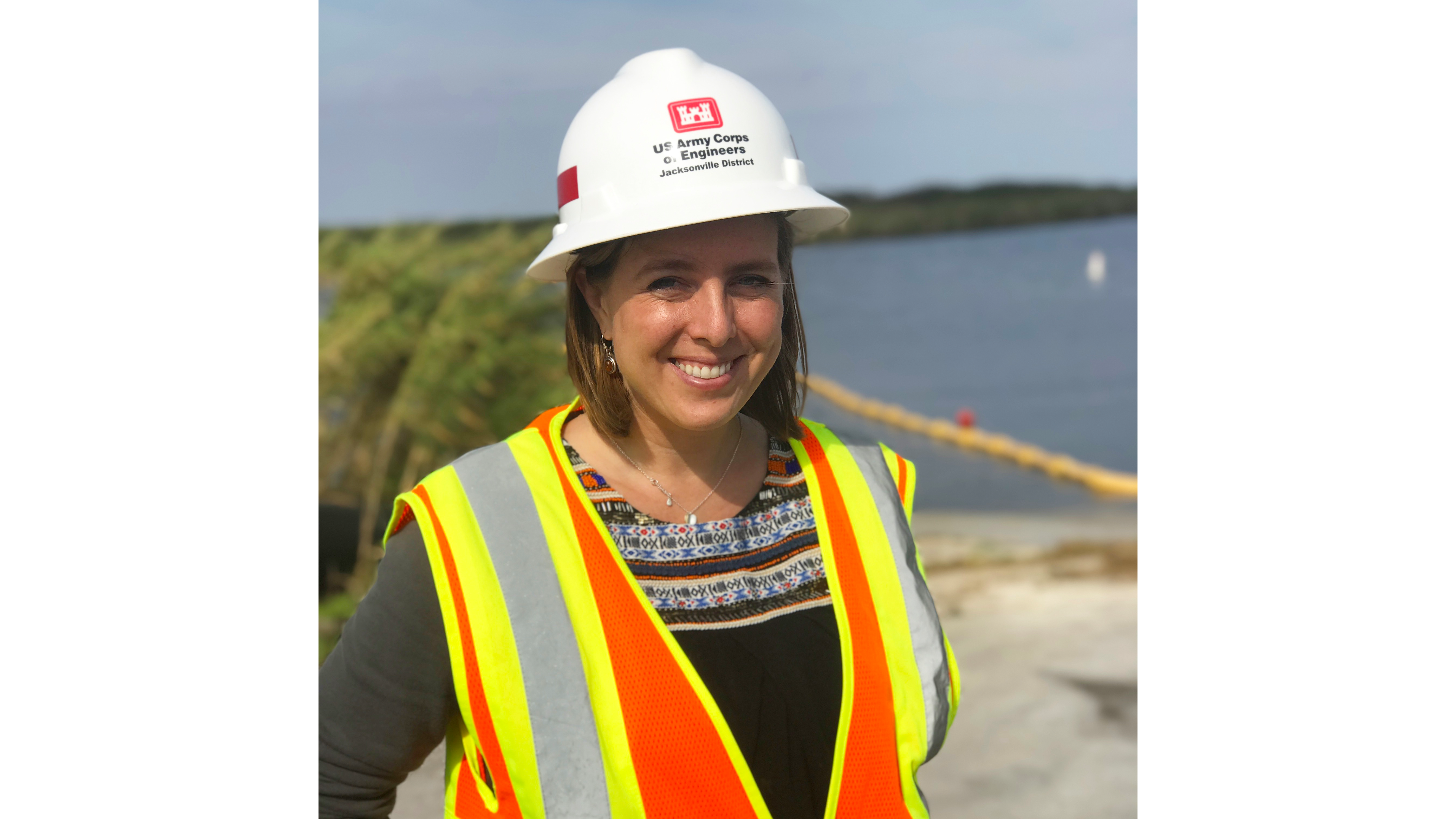 Producer Veronique Koch in her safety gear while filming interviews at the C44 storm water treatment area.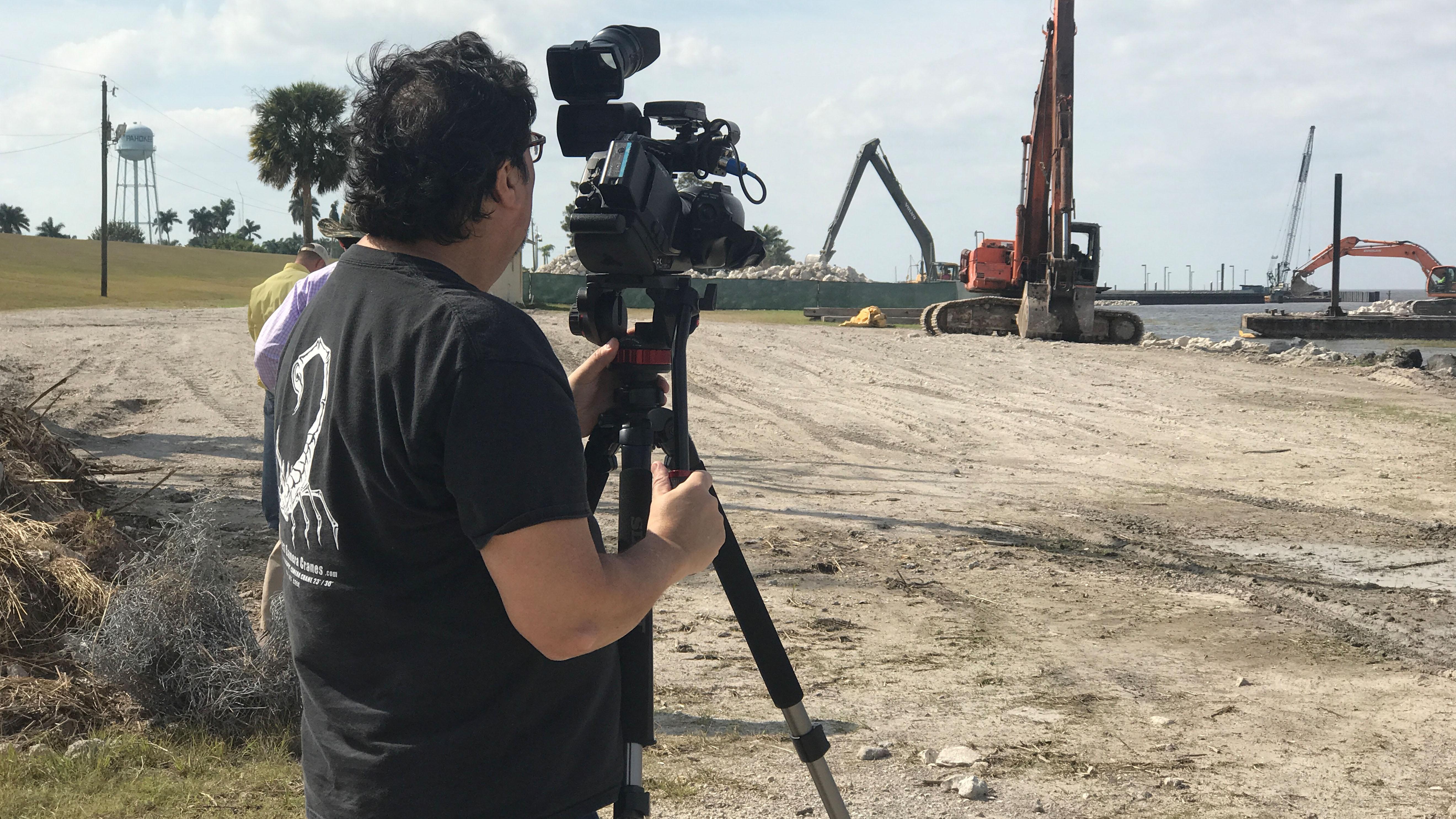 Cameraman Manny Lopez filming at Lake Okeechobee.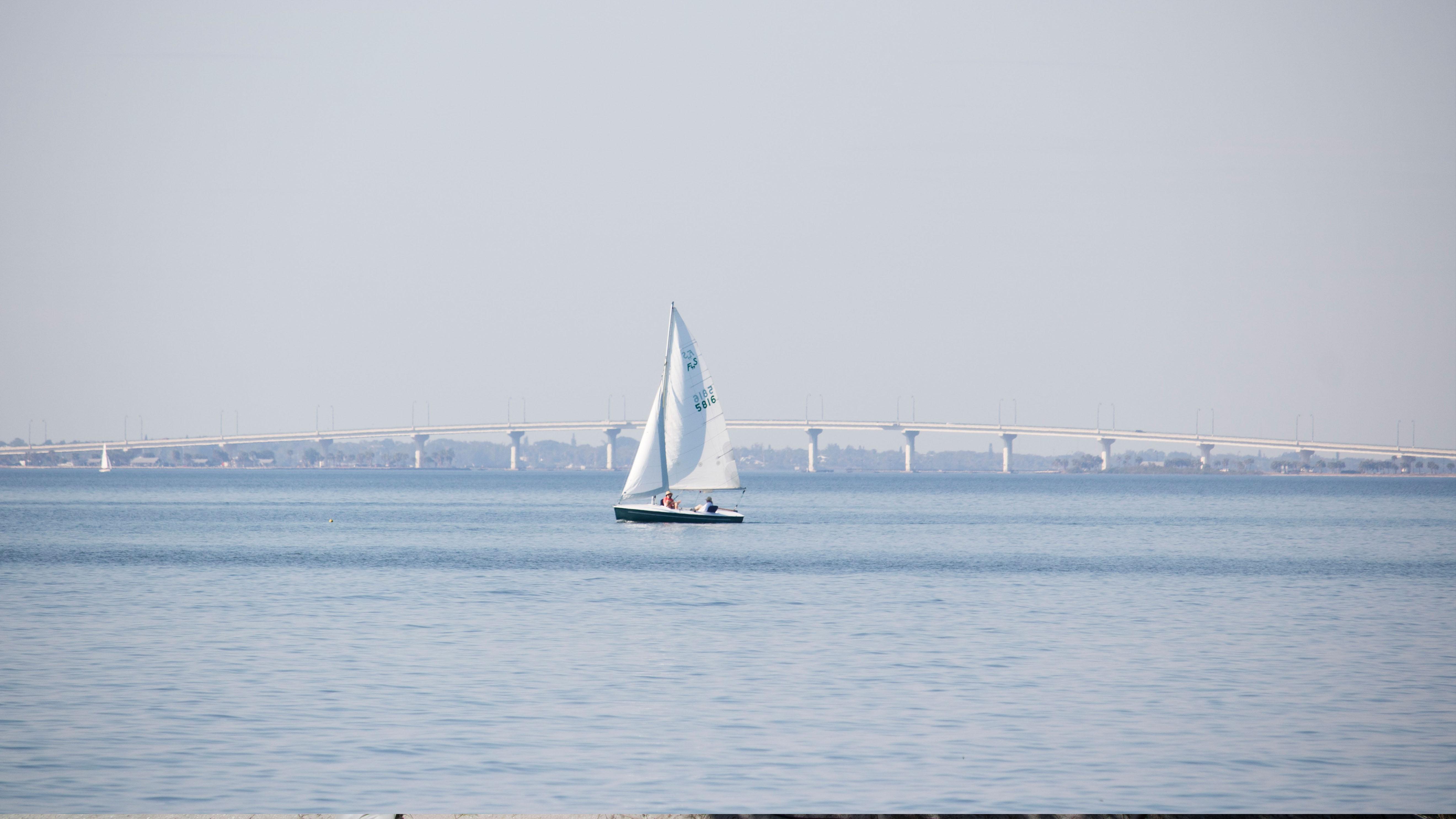 The Indian River Lagoon stretches along 40 percent or 156 miles of the state's central east coast.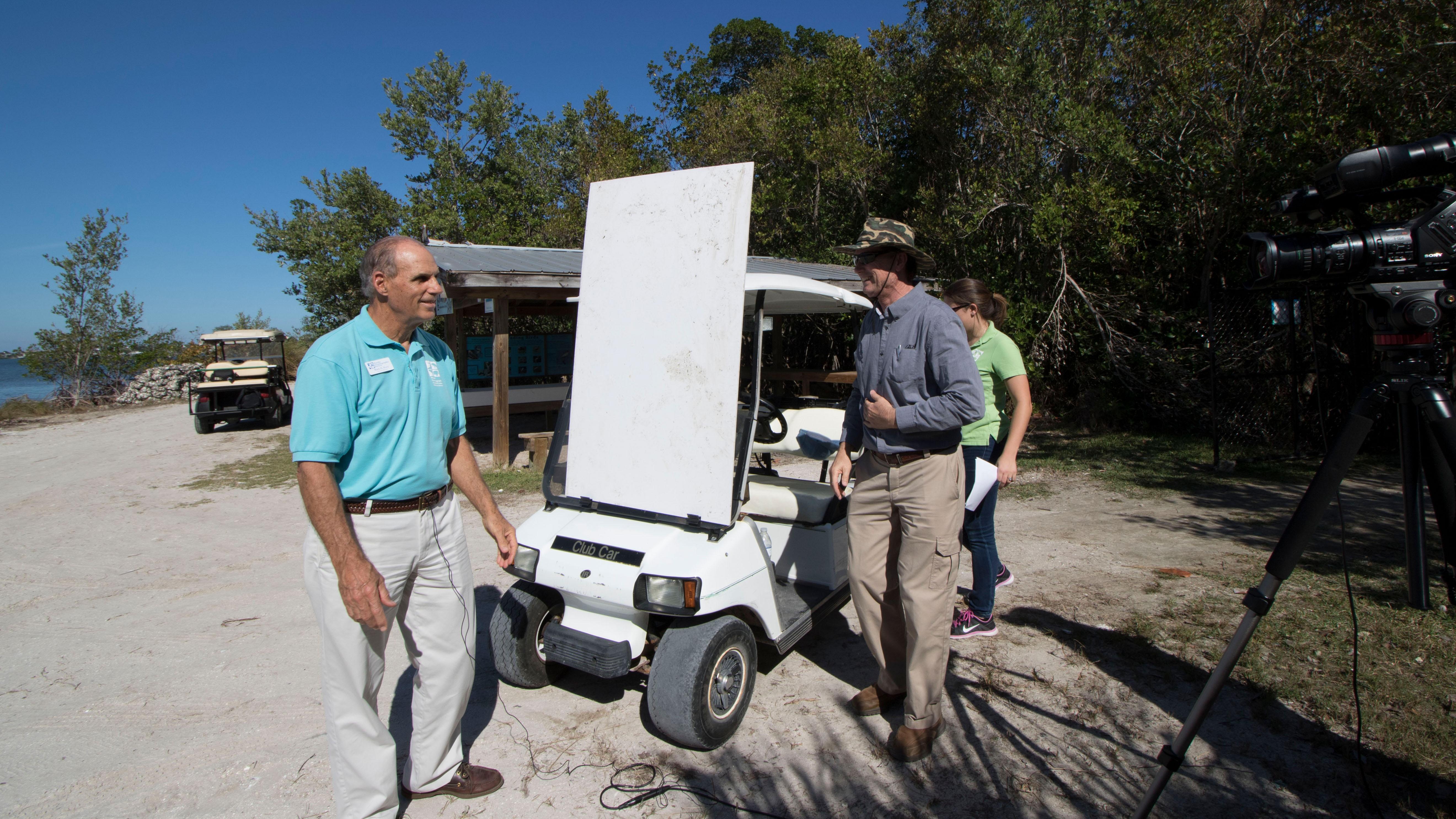 Conducting an interview with Executive Director of Florida Oceanographic Society Mark Perry at their coastal center on Hutchinson.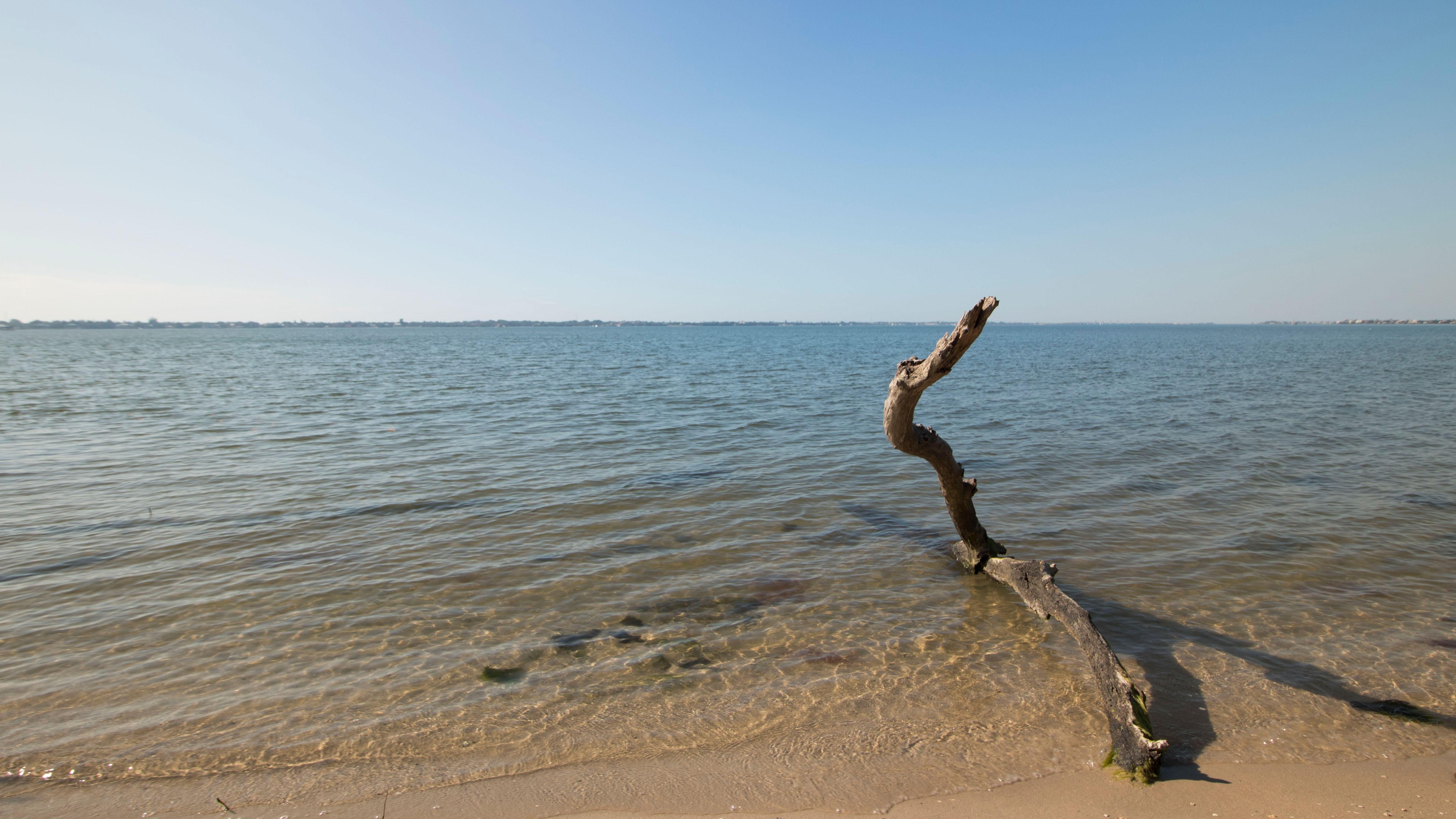 The Indian River Lagoon is one of North America's most biologically diverse estuaries.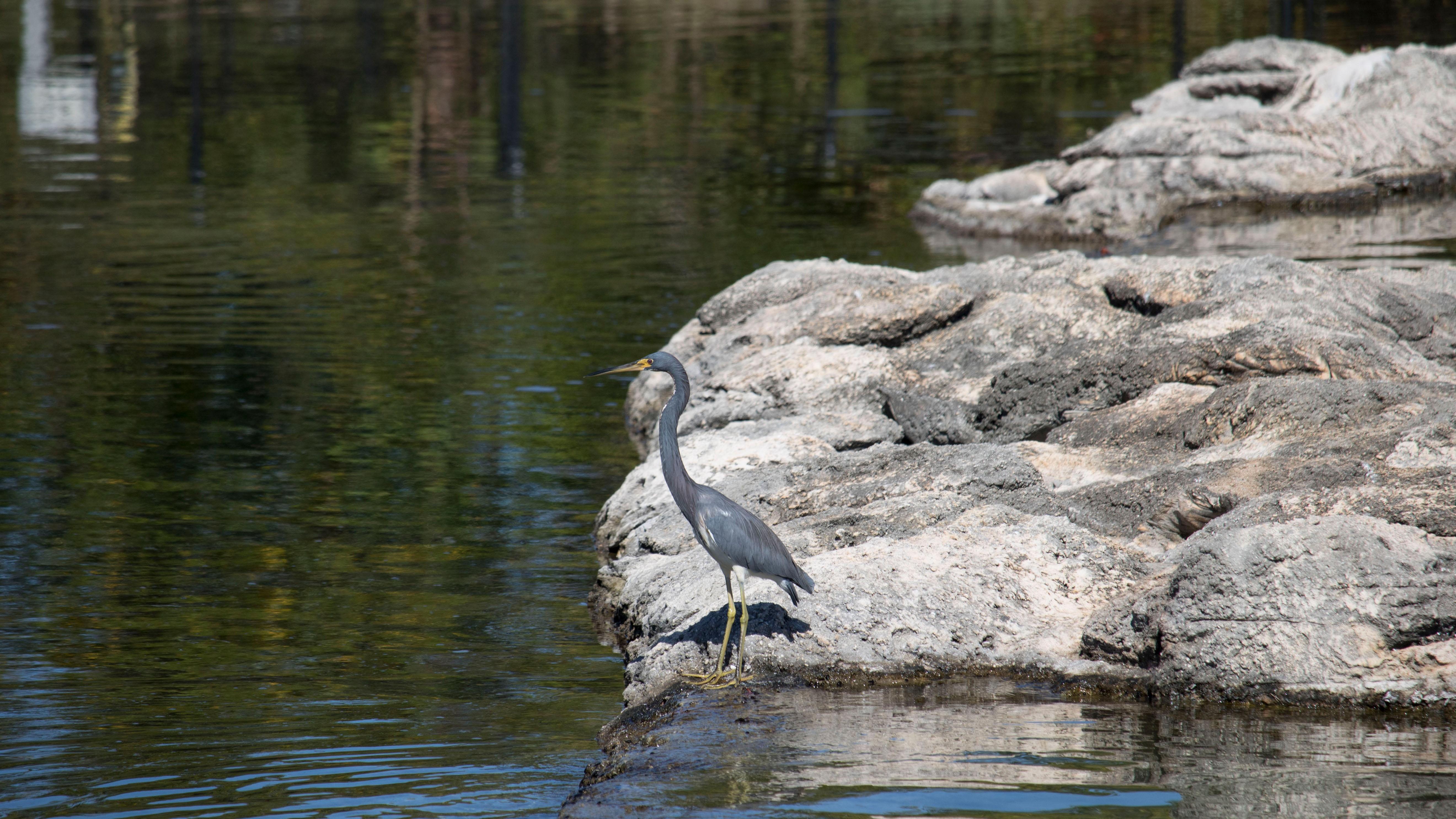 Scientists are concerned about the impacts toxic algae might have on birds who feed on fish from impacted waters.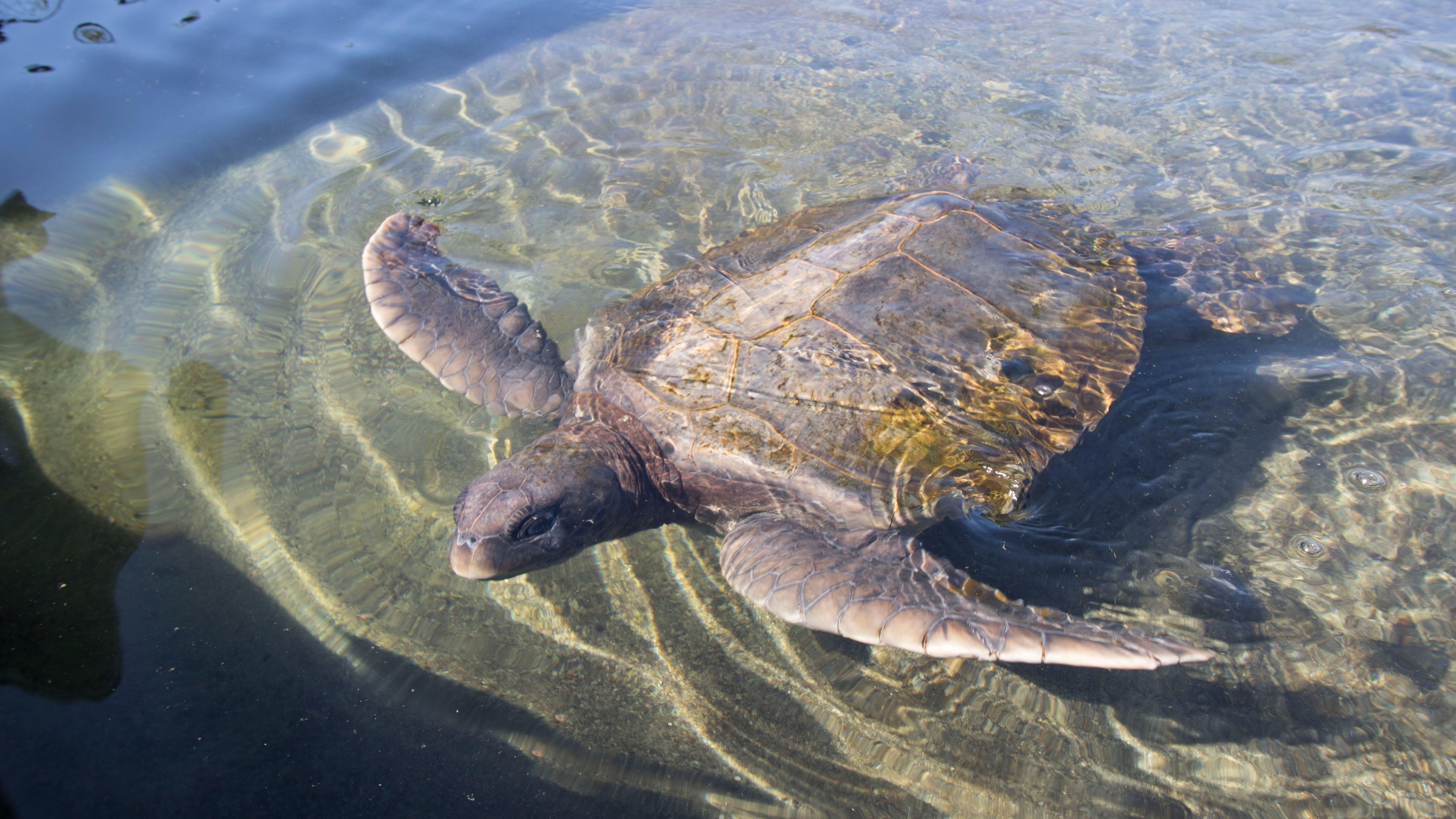 Scientists with the Florida Oceanographic Society are studying the impacts of toxic algae on marine life.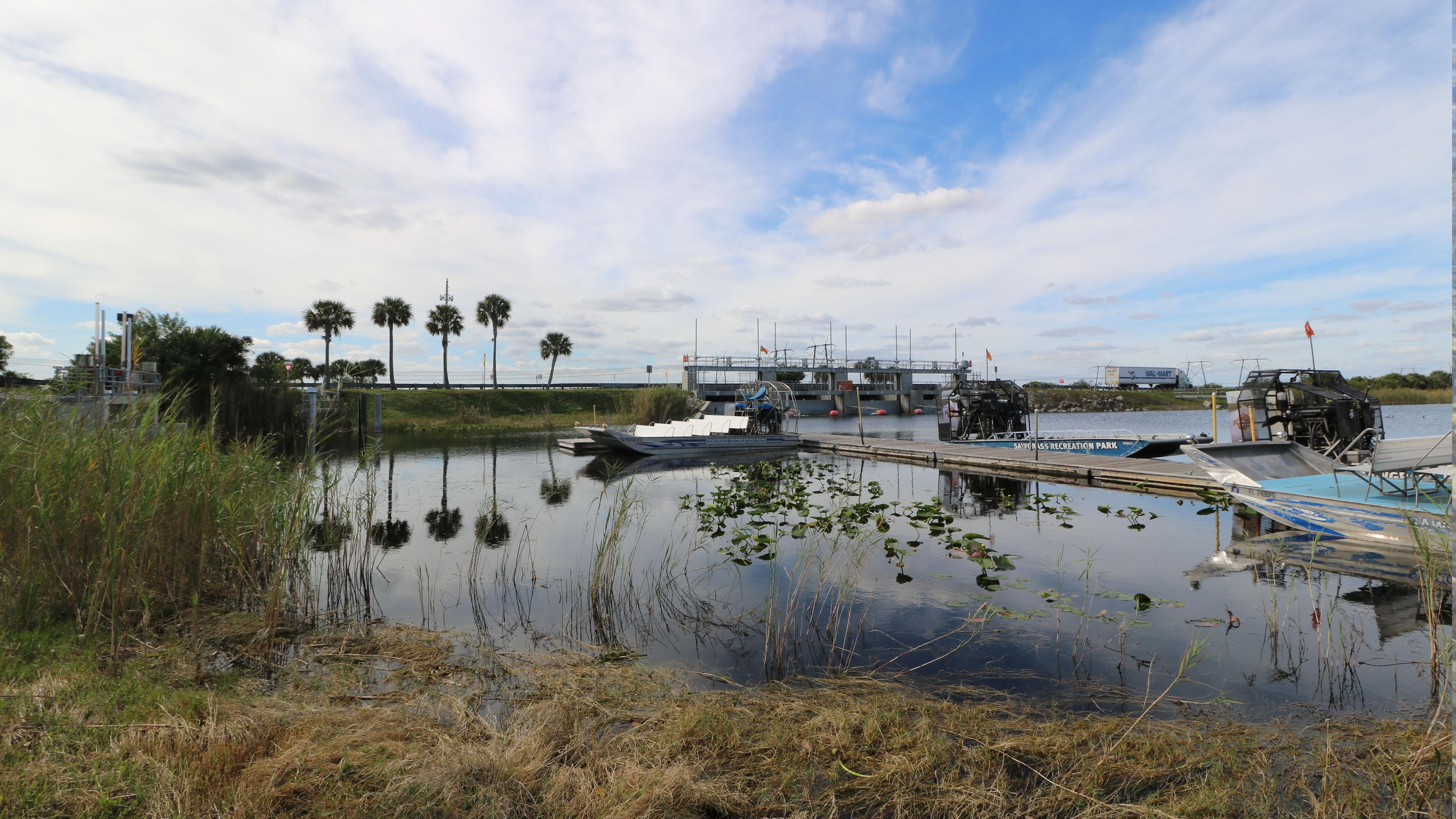 While the Everglades are often starved for enough fresh water, surges of water from Lake Okeechobee to Florida's coastlines can create toxic algal blooms there.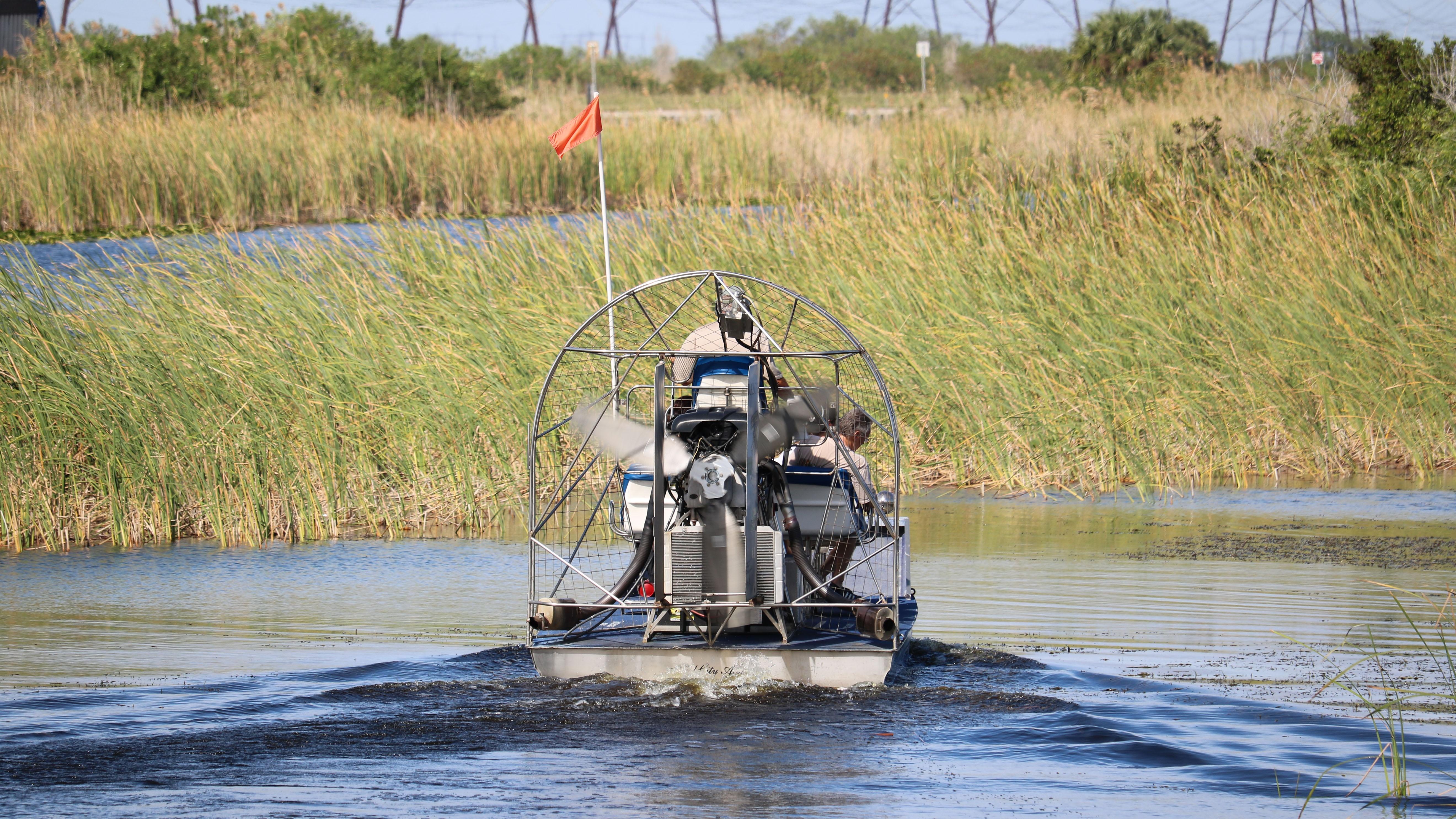 An airboat navigating the Everglades.
Toxic Algae - Effects on Marine Life
How does toxic algae affect marine life? Changing Seas spoke with experts from the Florida Oceanographic Society in Stuart to find out!
Funding for this episode of Changing Seas was provided by: