Episode 903: The Fate of Carbon
For millennia, the exchange of CO2 between the oceans and atmosphere has been in balance. Two distinct processes, known in the scientific community as the solubility pump and the biological pump, transport carbon from surface waters down to the depths, where it can stay for thousands of years before returning to the surface and re-entering the atmosphere as CO2. Now, with more anthropogenic carbon dioxide in the atmosphere, the oceans are taking up more CO2 as well. This additional CO2 is negatively impacting sensitive ecosystems through a process called ocean acidification, and scientists worry how changes to the ocean environment will affect the way carbon is cycled through the seas.
Experts
Meet the experts featured in this episode.
Episode Photos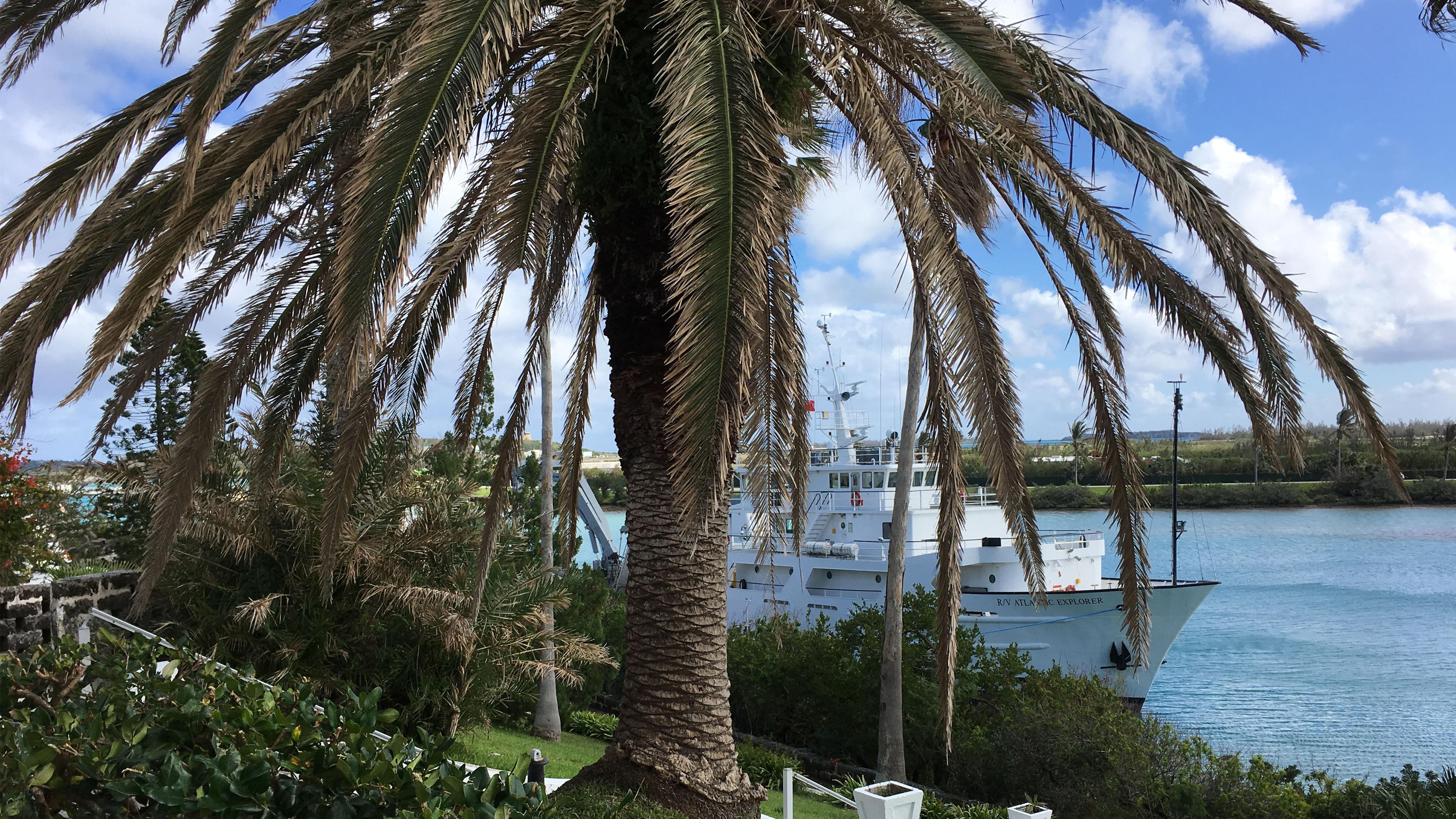 The R/V Atlantic Explorer in port at the Bermuda Institute of Ocean Sciences.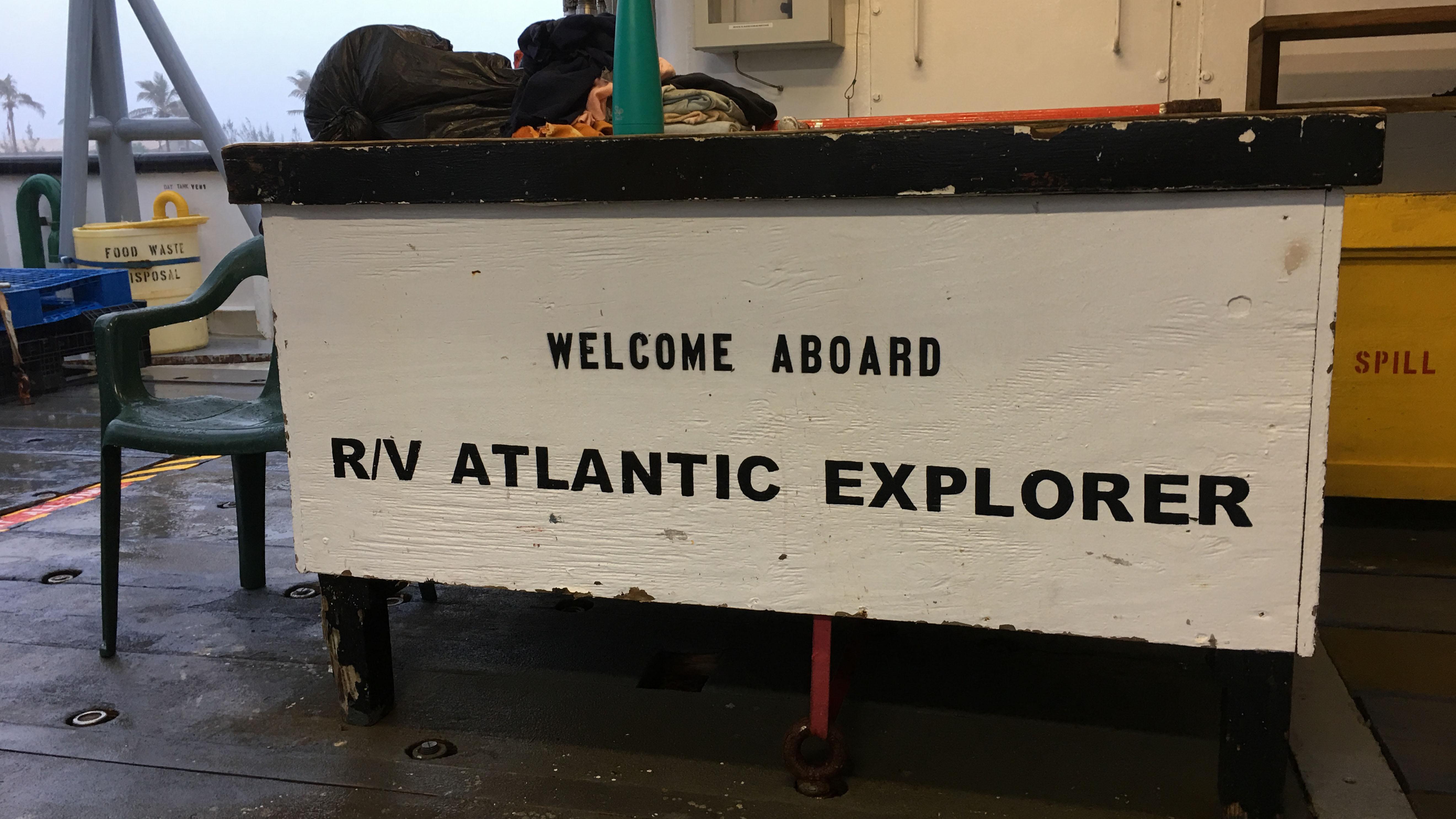 Scientists go to sea regularly to collect data and conduct research as part of the Bermuda Atlantic Time Series (BATS.)
One of the captains conducts a briefing prior to departure.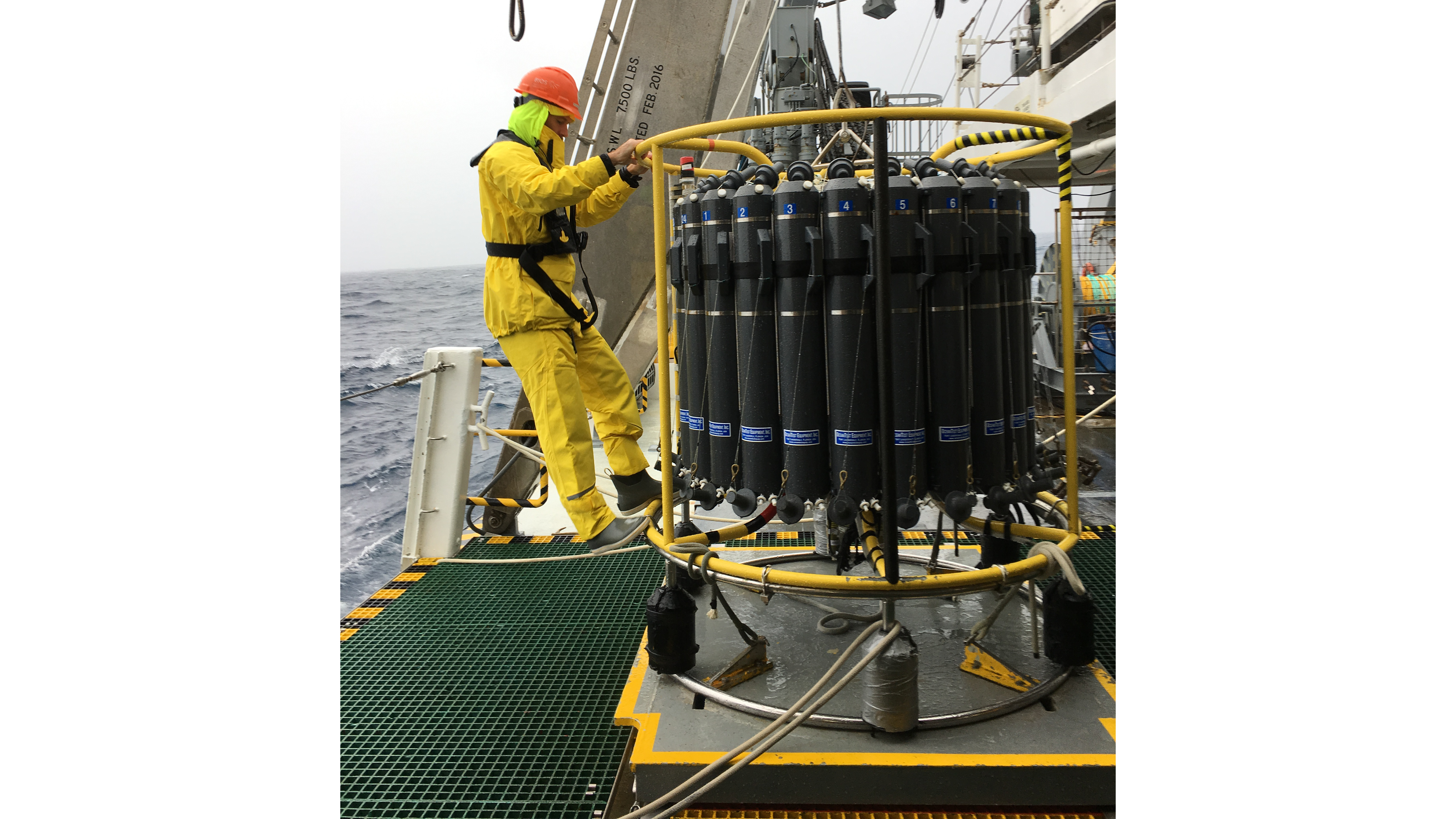 The CTD sampling device is an important component of the research. It collects measurements on conductivity, temperature and depth along with water samples.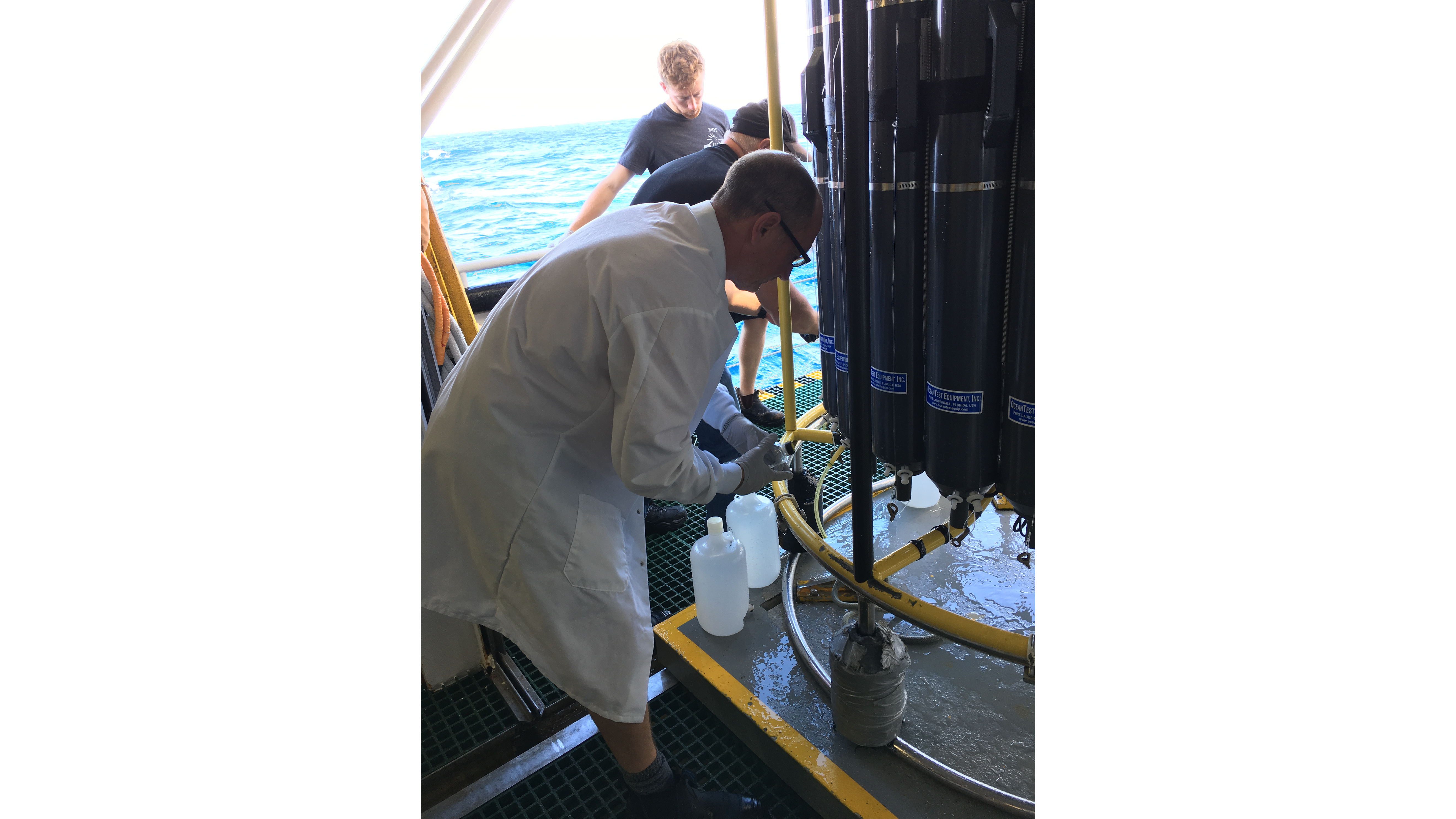 Chief Scientist Rod Johnson collects water samples once the CTD is back on deck.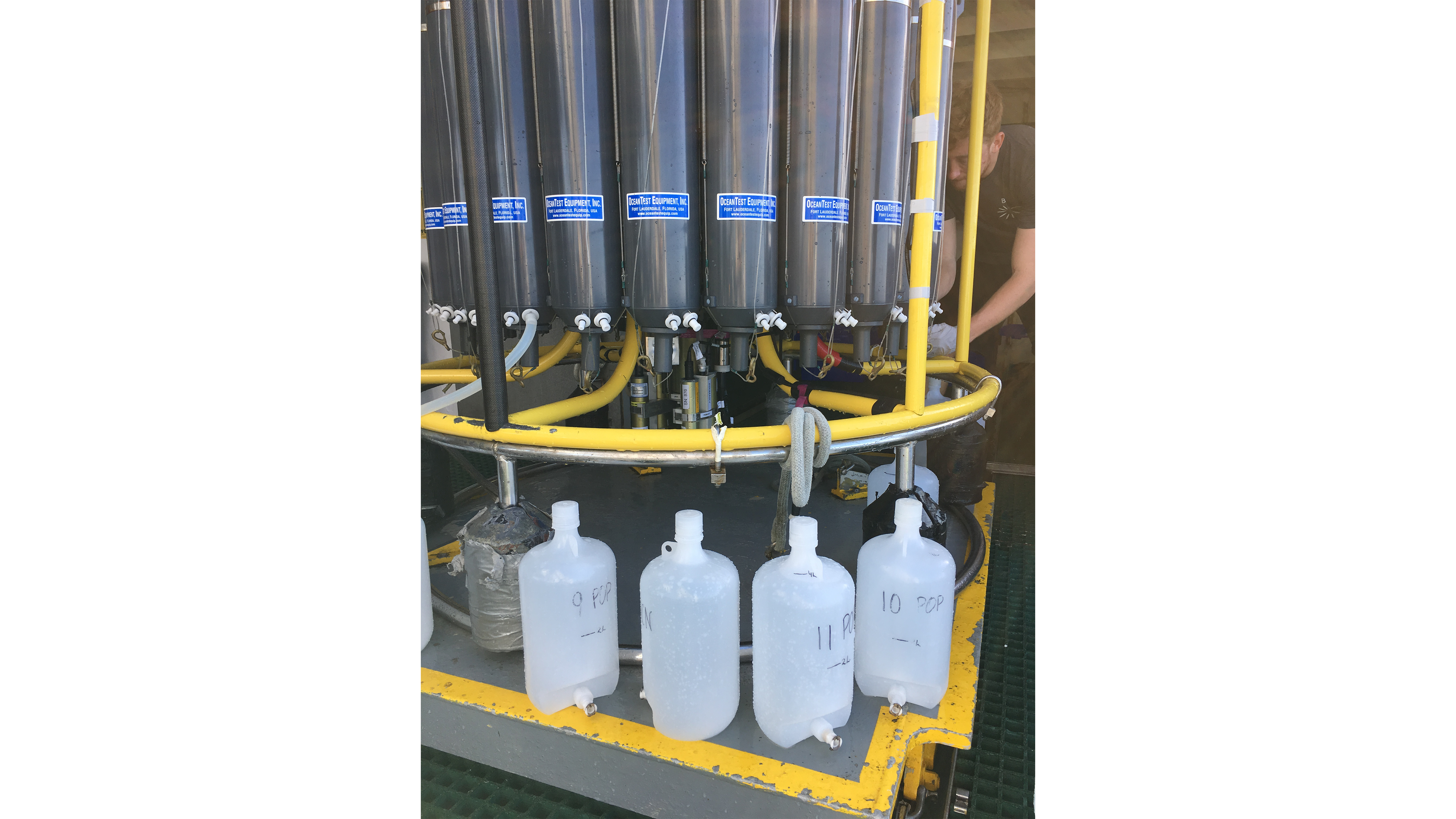 Water samples are collected for a variety of research purposes.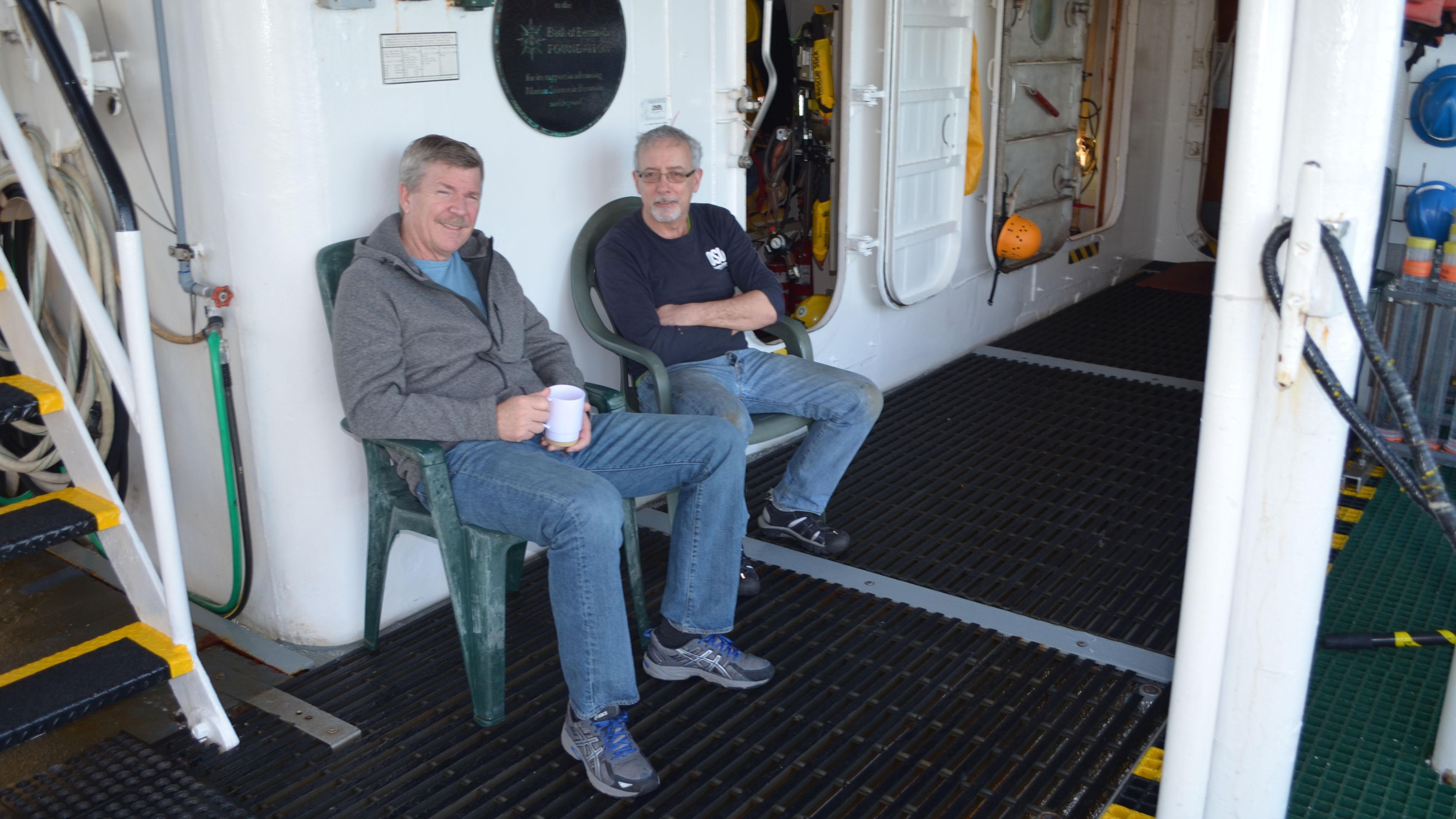 Dr. Dennis Hansell (left) with a member of the ship crew on the deck of the R/V Atlantic Explorer.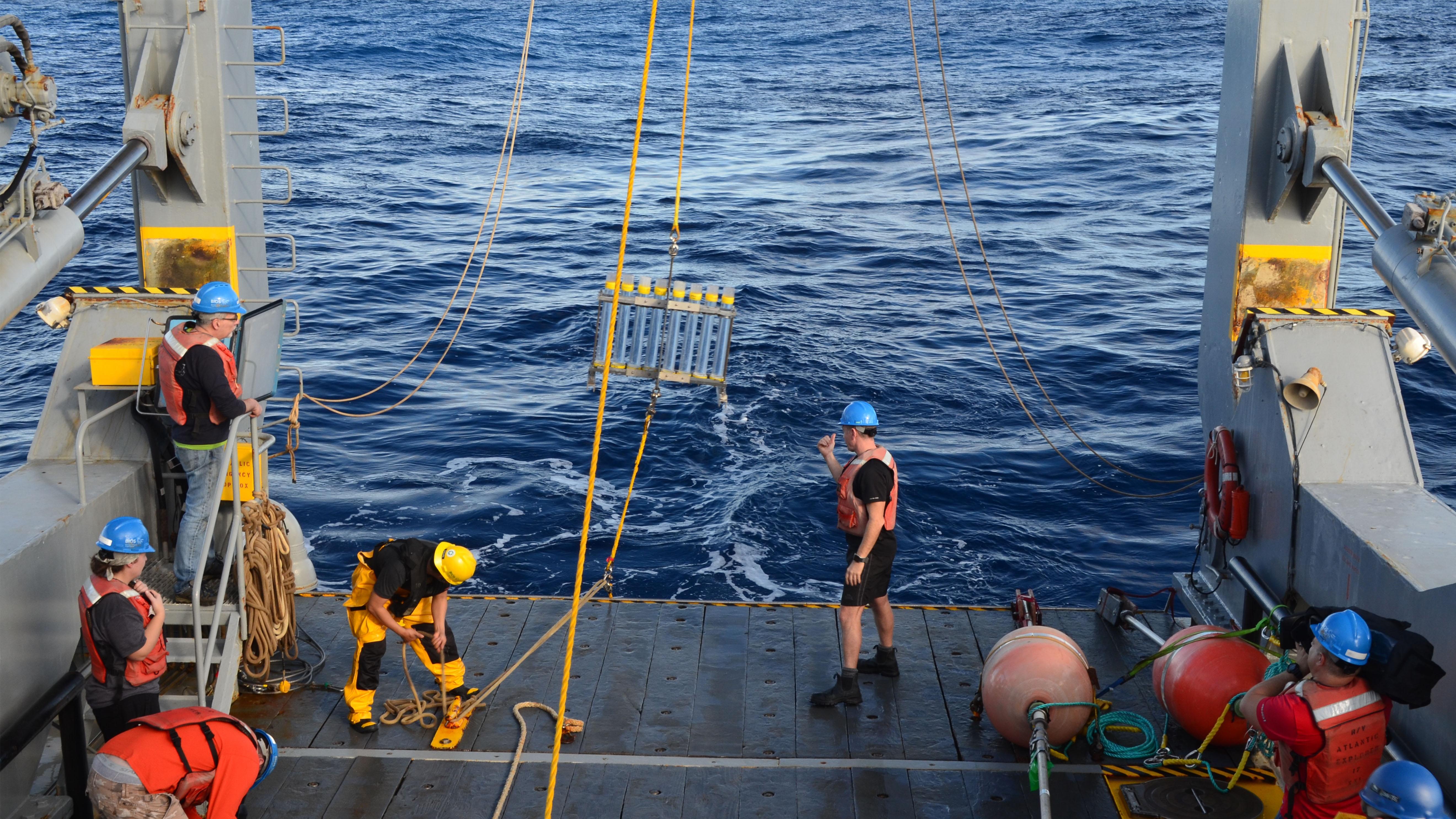 The science team retrieves sediment traps that were submerged in the ocean for three days.
The bridge of the R/V Atlantic Explorer as seen from the main deck.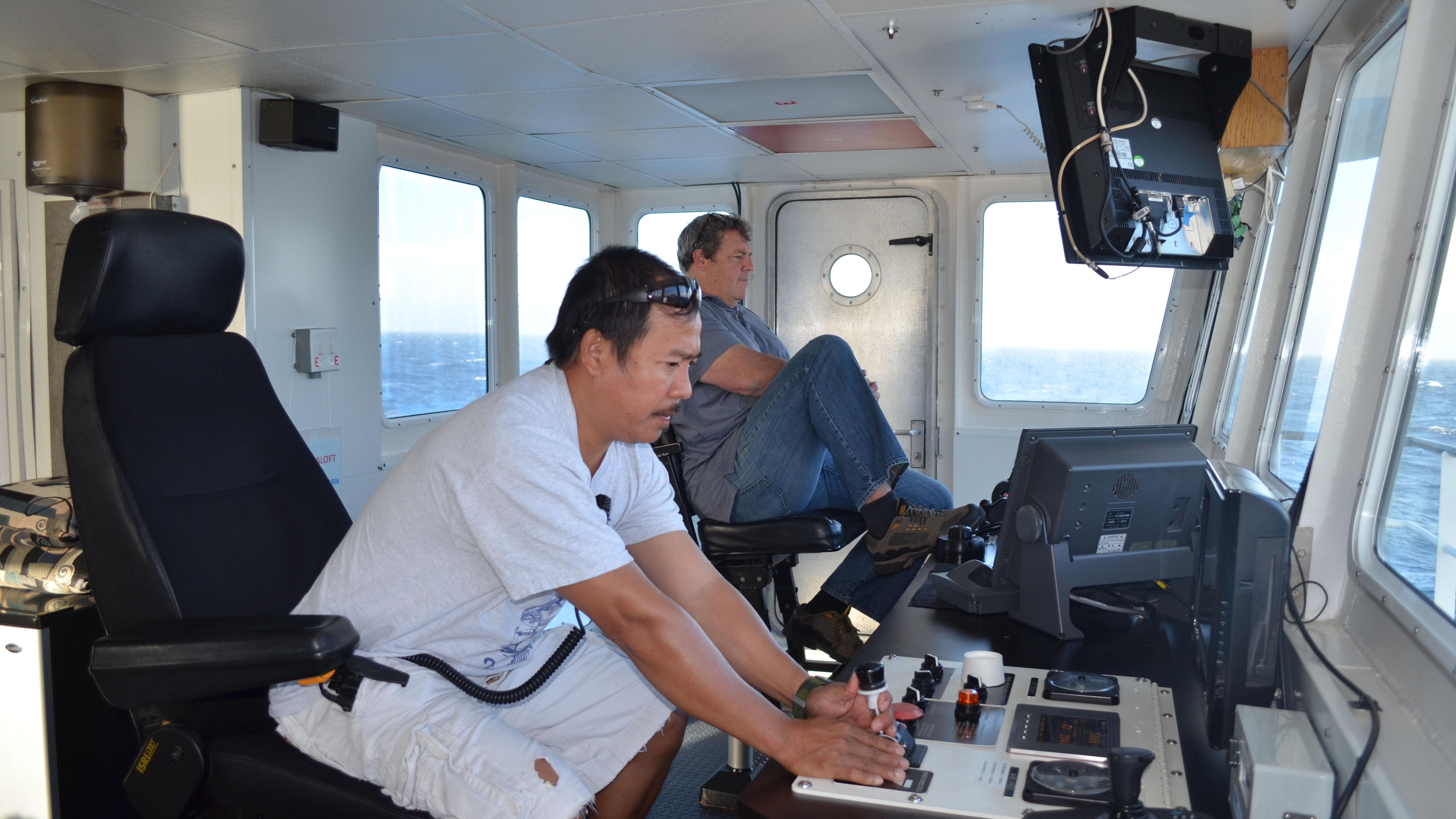 Captain George Gunther (background) and a crew member assist the science operations from the bridge.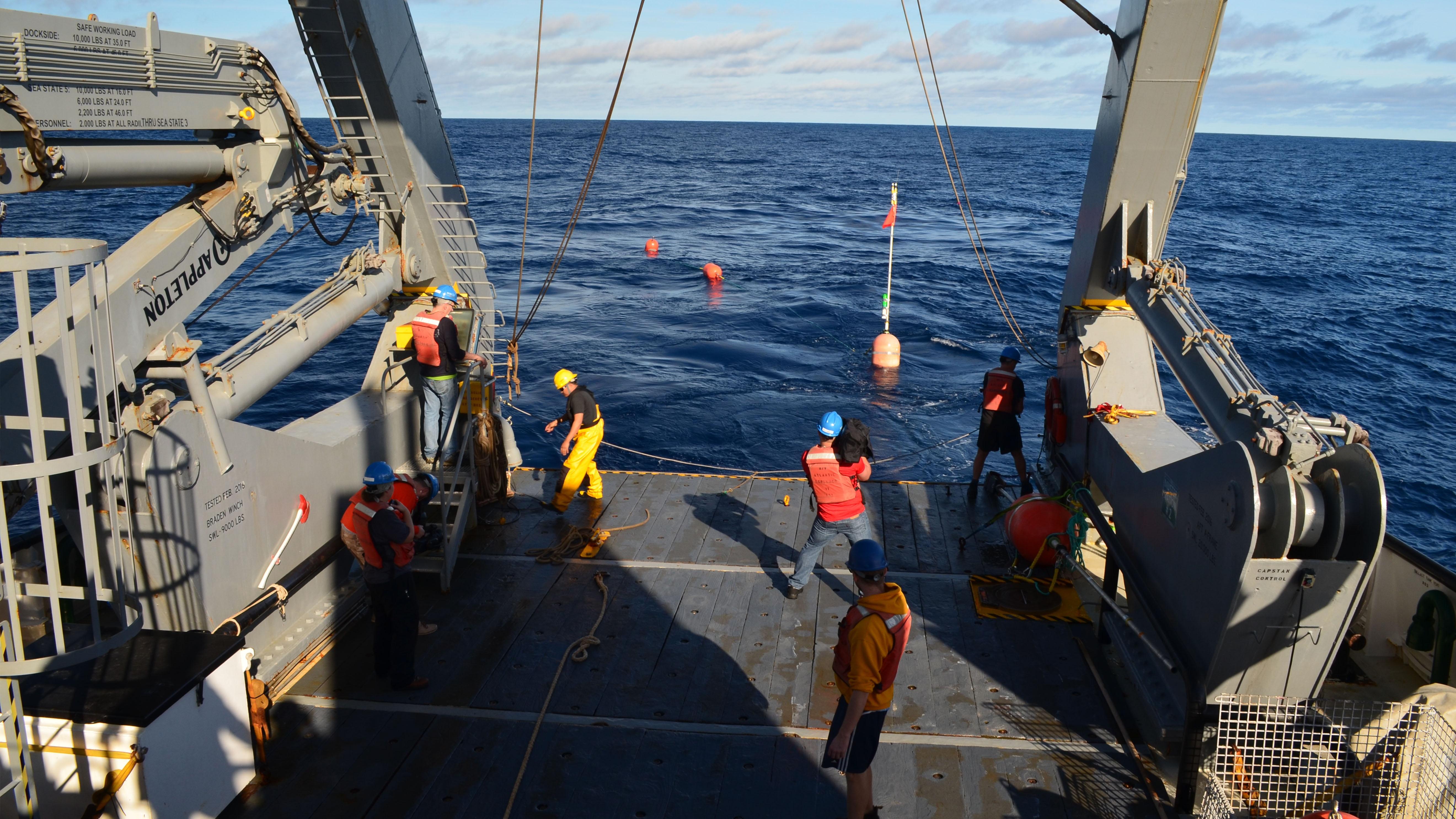 Cameraman Sean Hickey captures the action on the deck.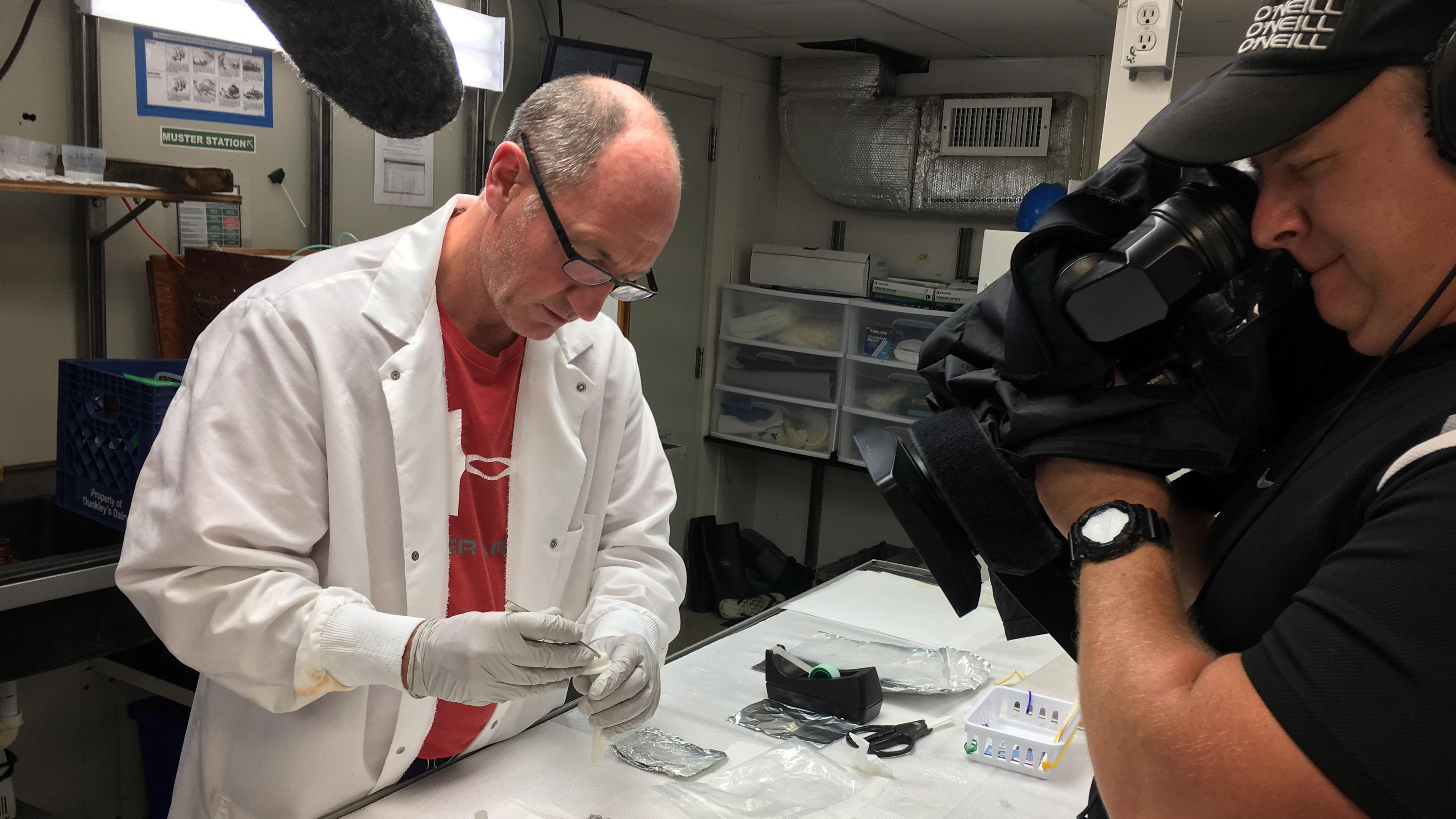 Cameraman Sean Hickey films Chief Scientist Dr. Rod Johnson as he works up samples.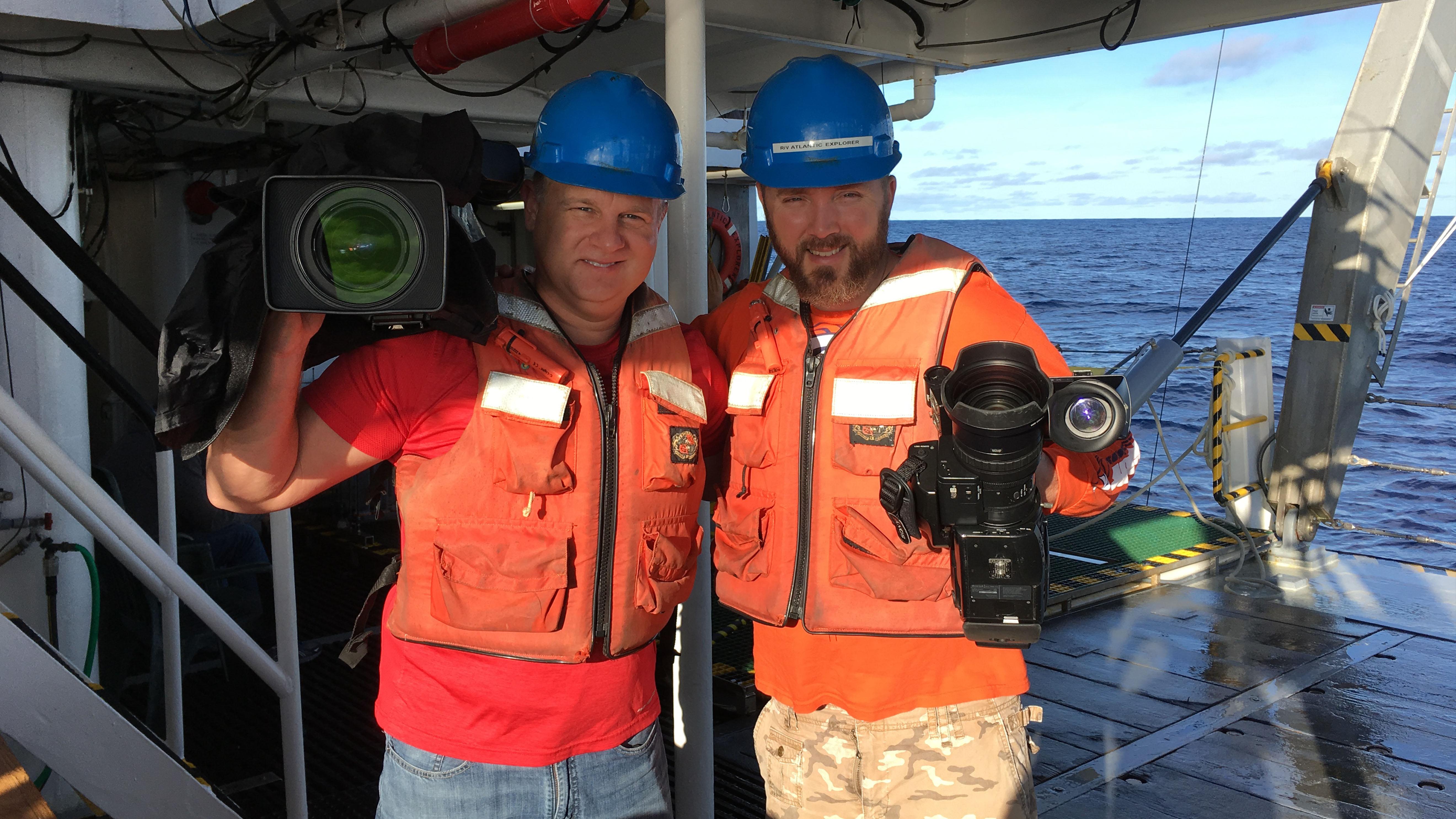 Changing Seas cameramen Sean Hickey and Jeremy Nicholson onboard the R/V Atlantic Explorer.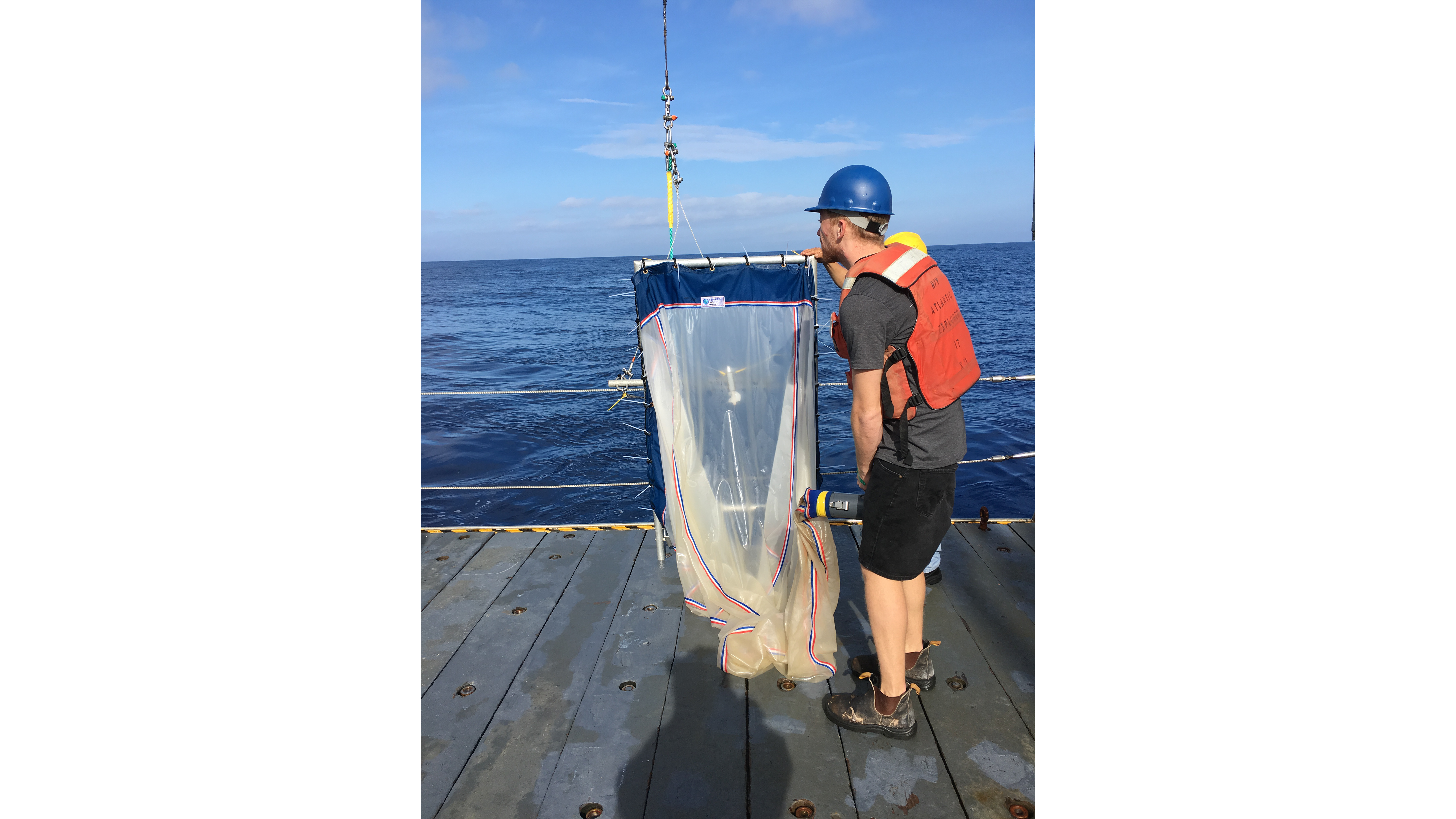 Plankton tows allow scientists to study how many and what species live at different depths.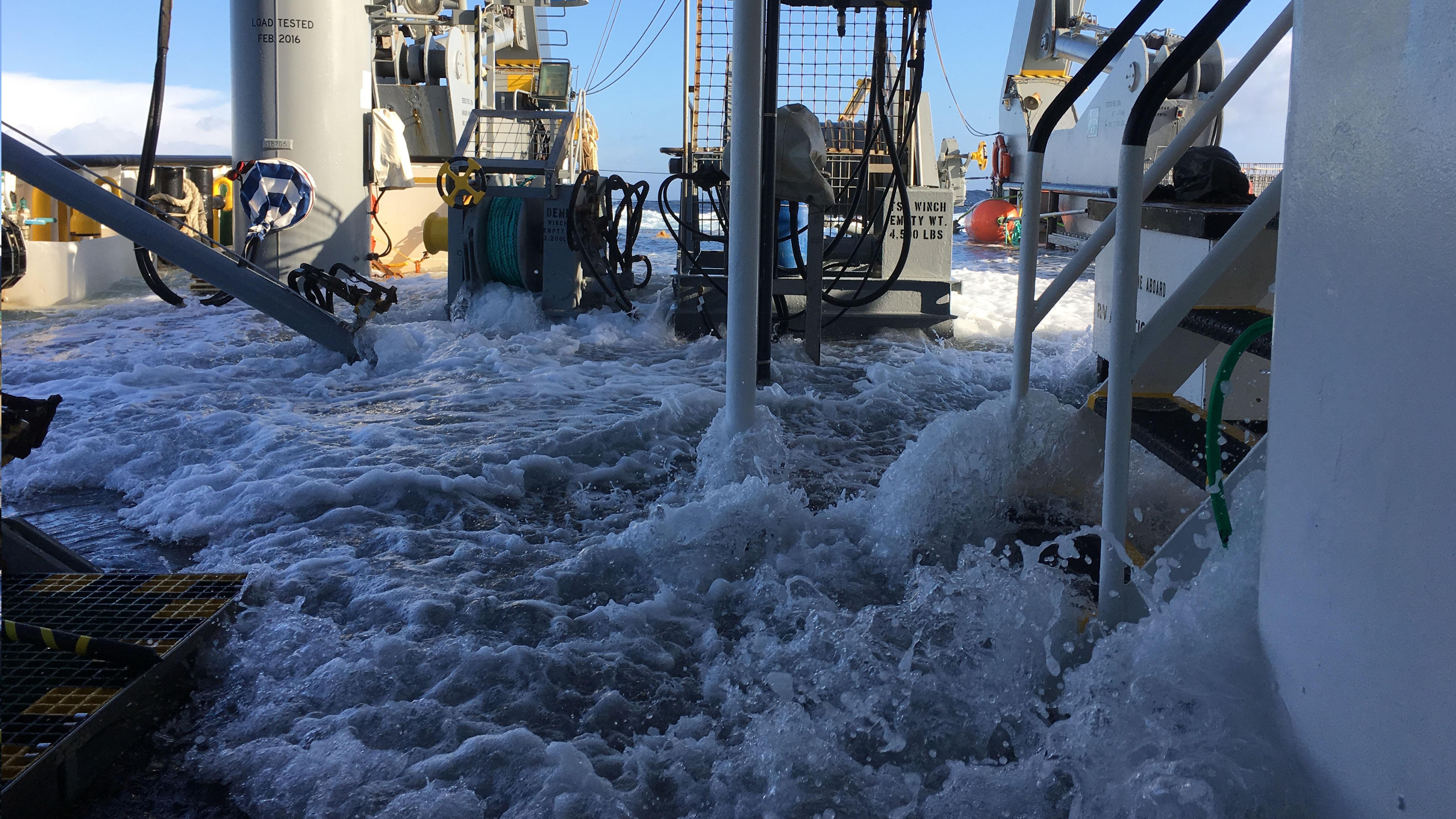 The seas can be rough in the Atlantic in January.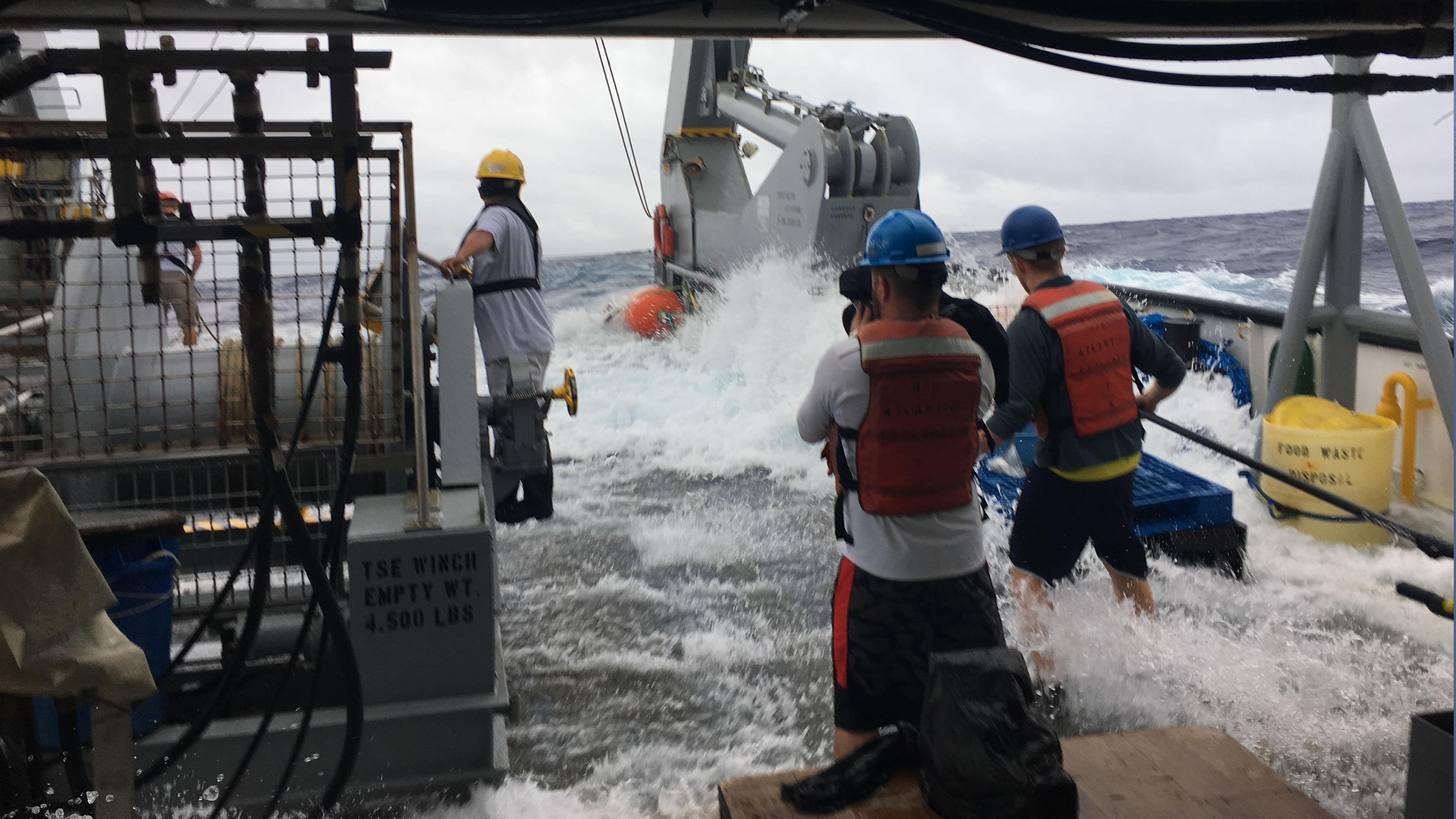 When seas were rough the science and film crews took extra safety precautions while doing their jobs.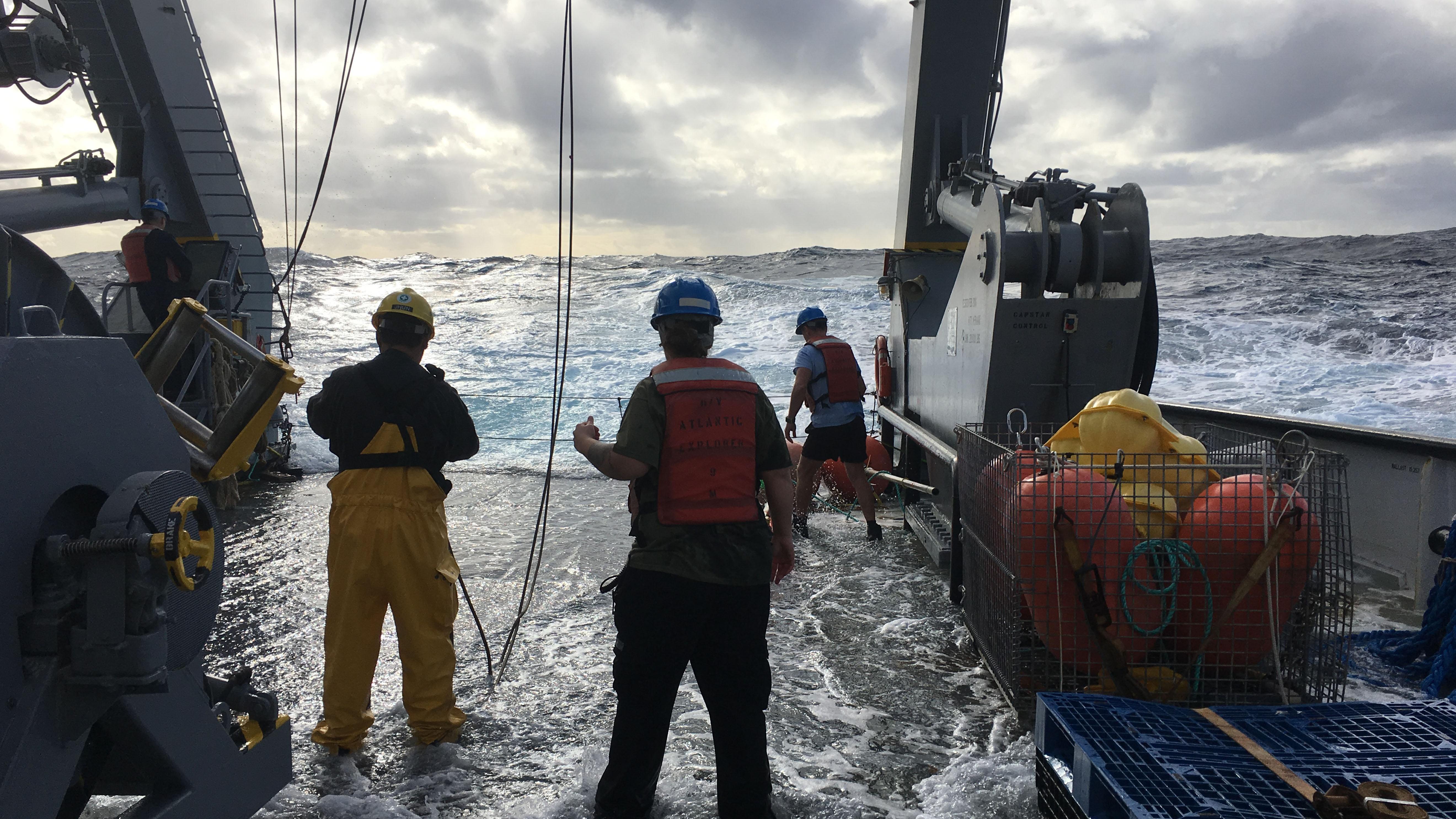 The ship crew and science team retrieving gear in rough weather.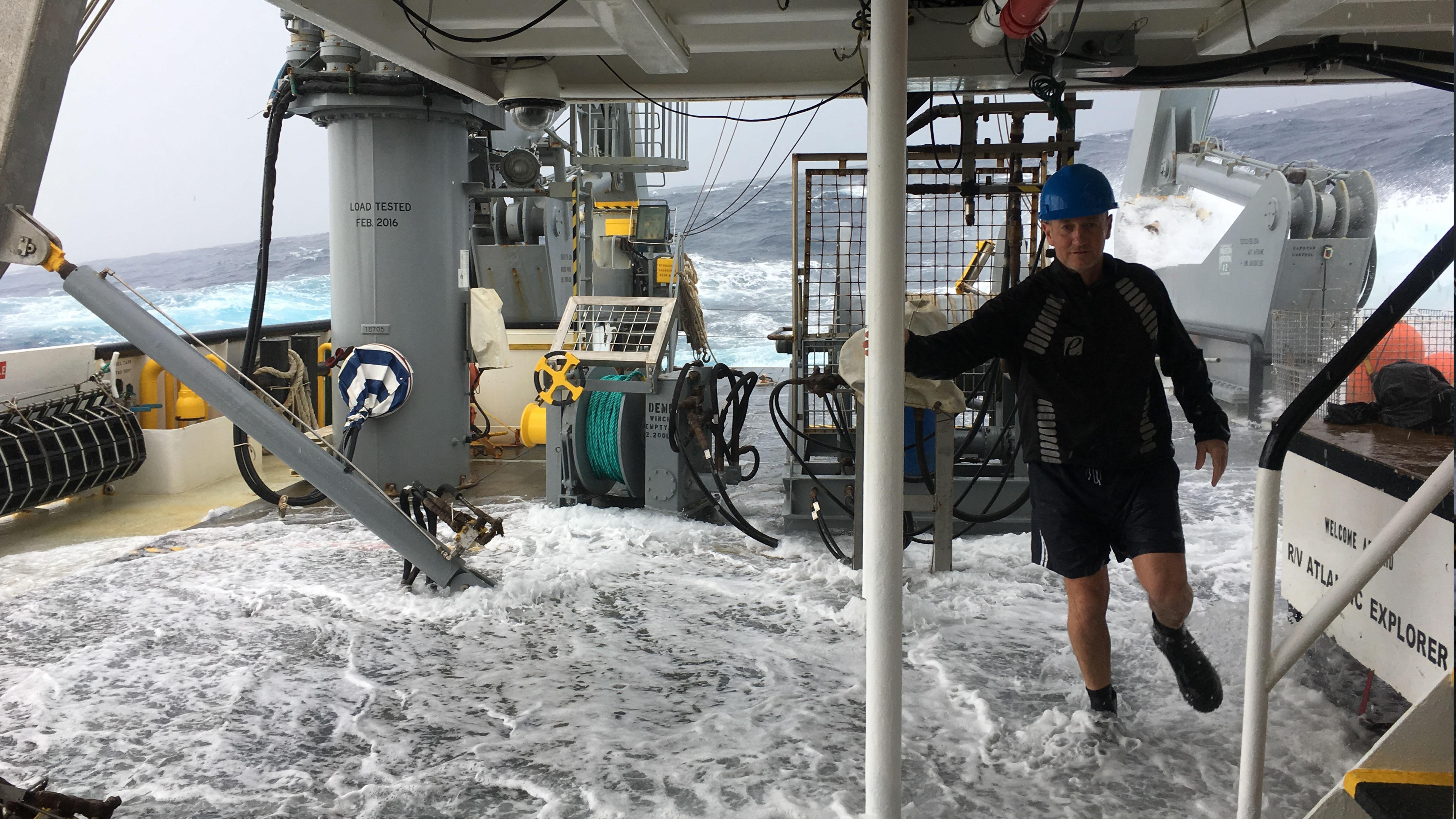 Chief Scientist Dr. Rod Johnson on the deck of the R/V Explorer.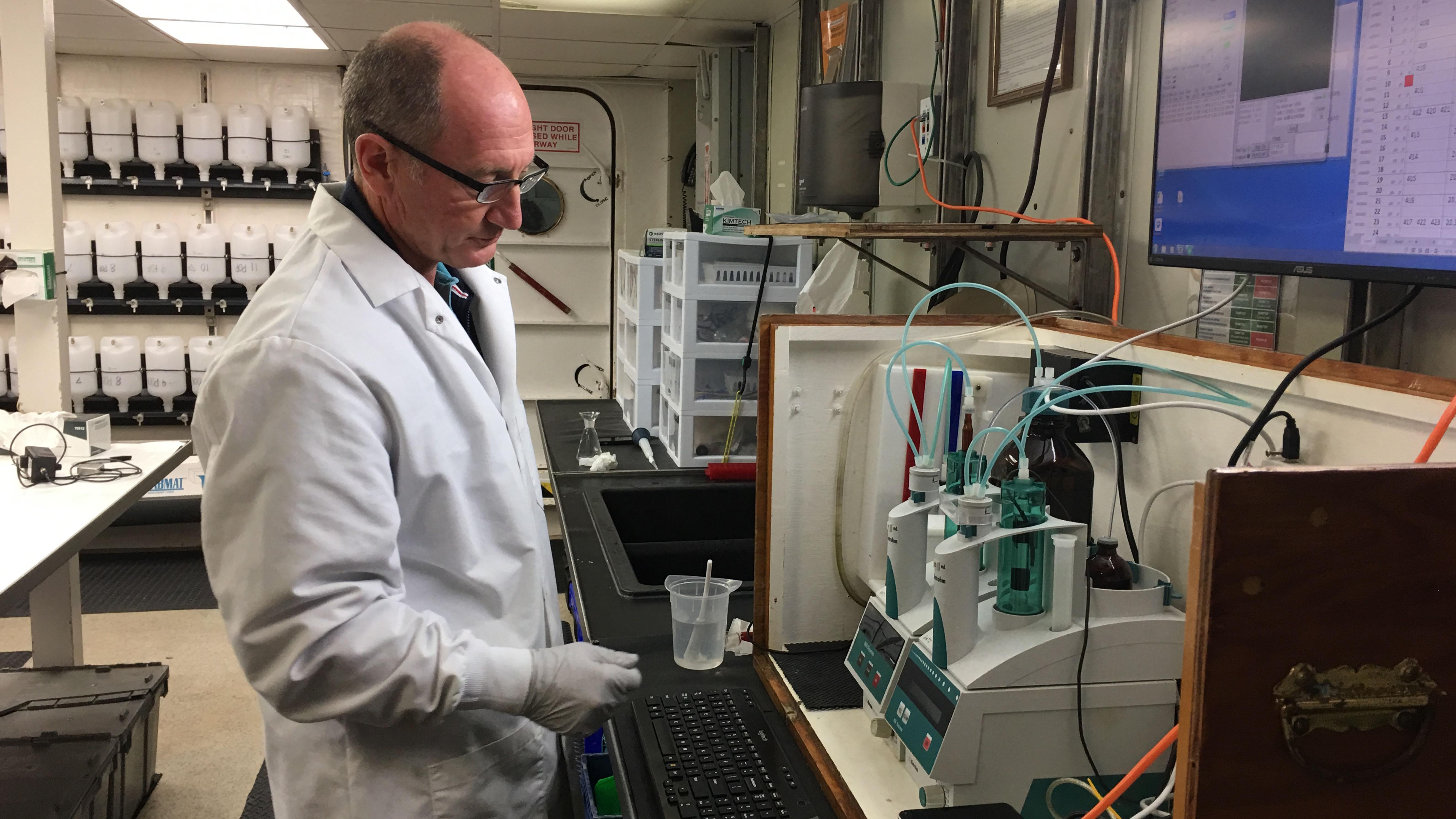 Chief Scientist Dr. Rod Johnson working up samples.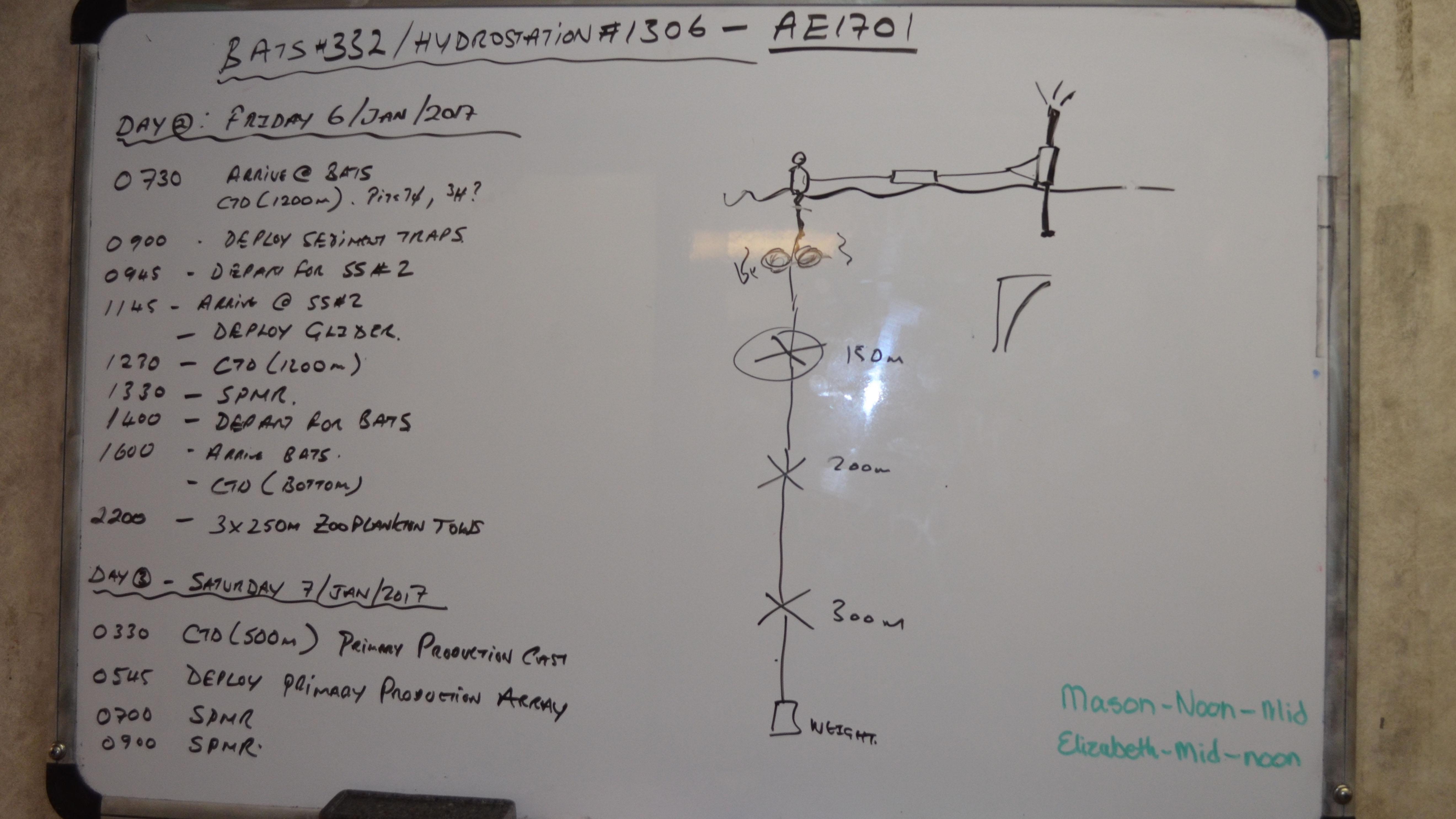 The daily science schedule was posted prominently inside the ship.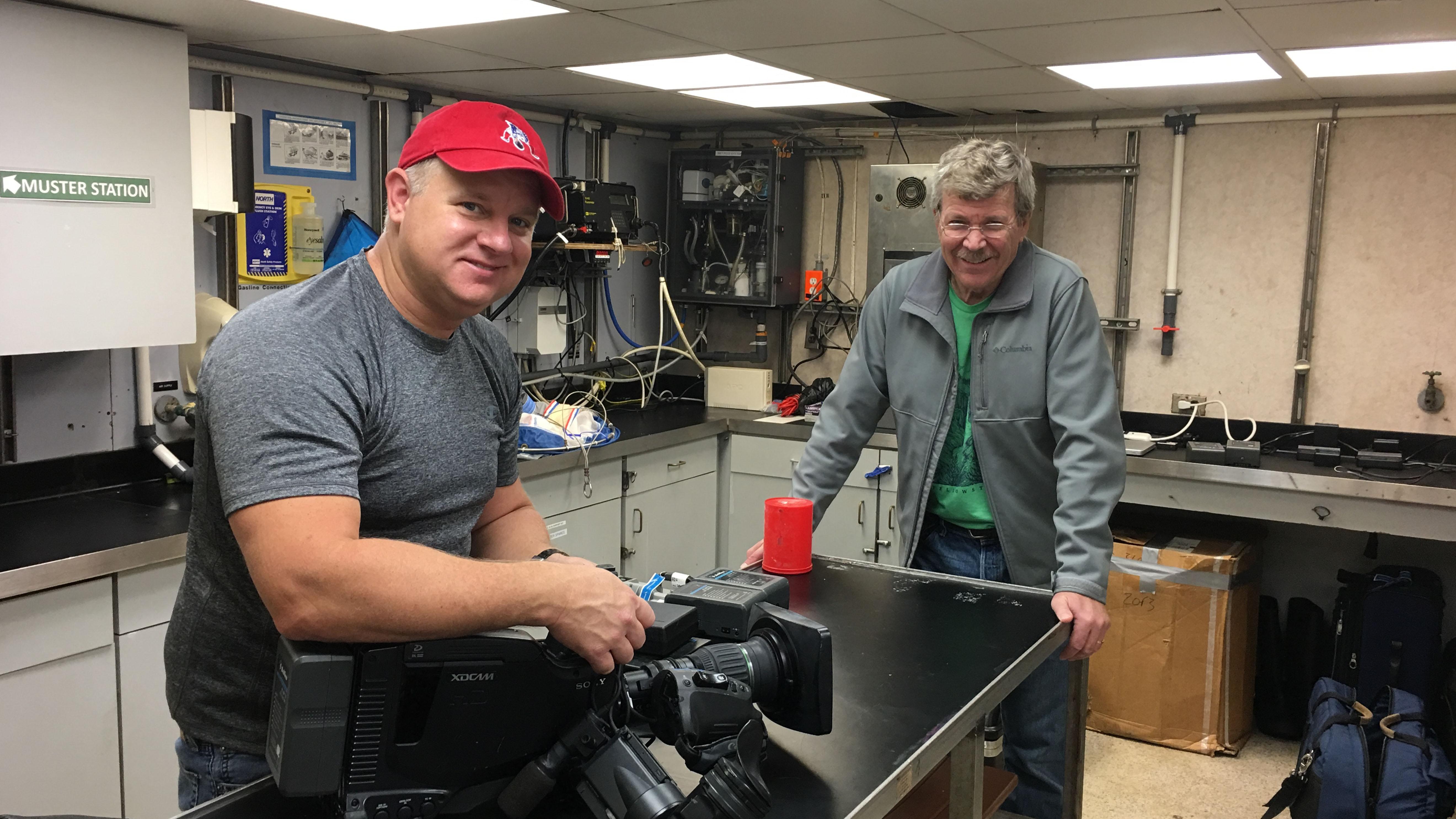 Cameraman Sean Hickey and Dr. Dennis Hansell in one of the labs.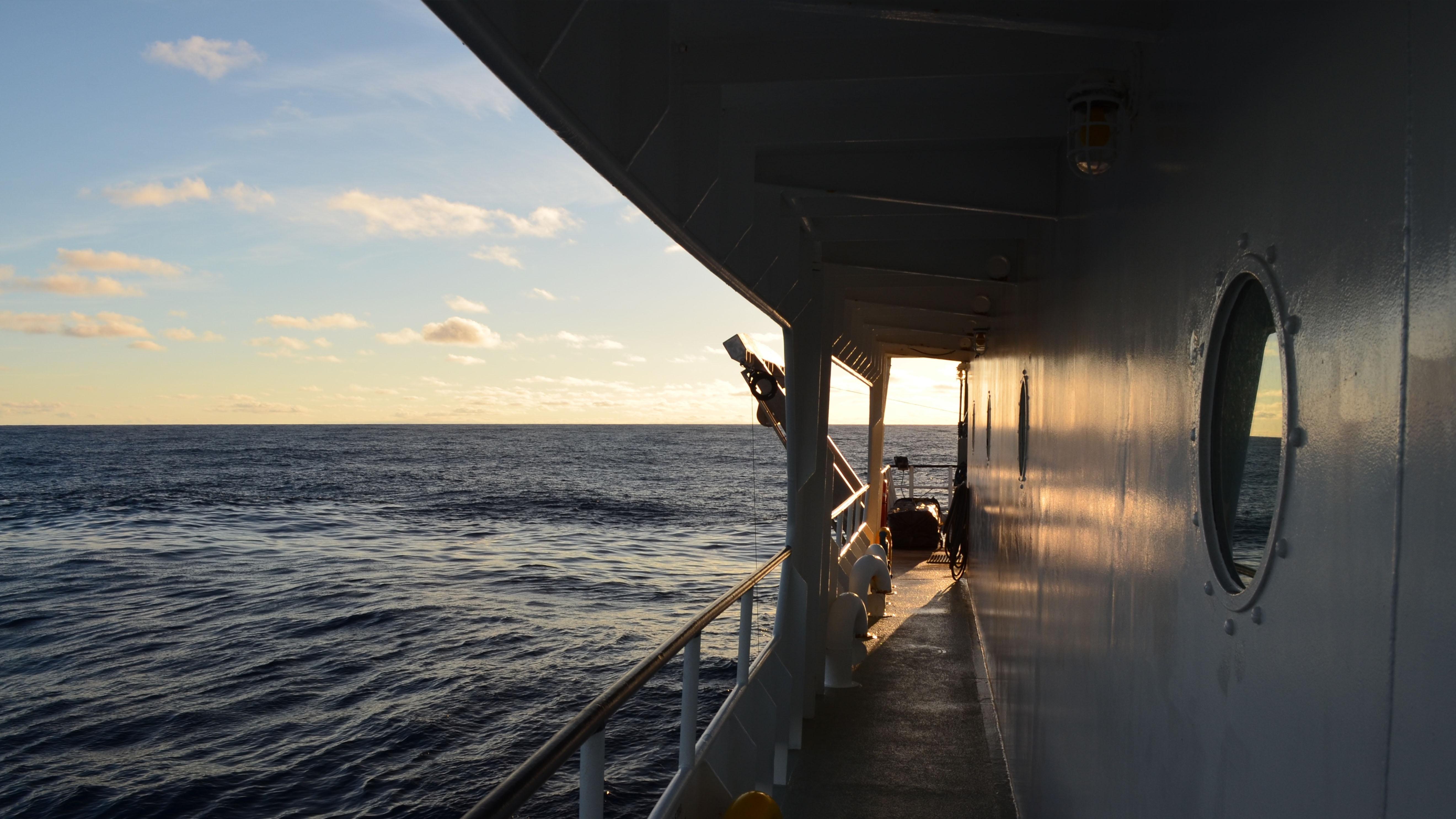 Calm seas eventually returned and allowed for beautiful sunsets at sea.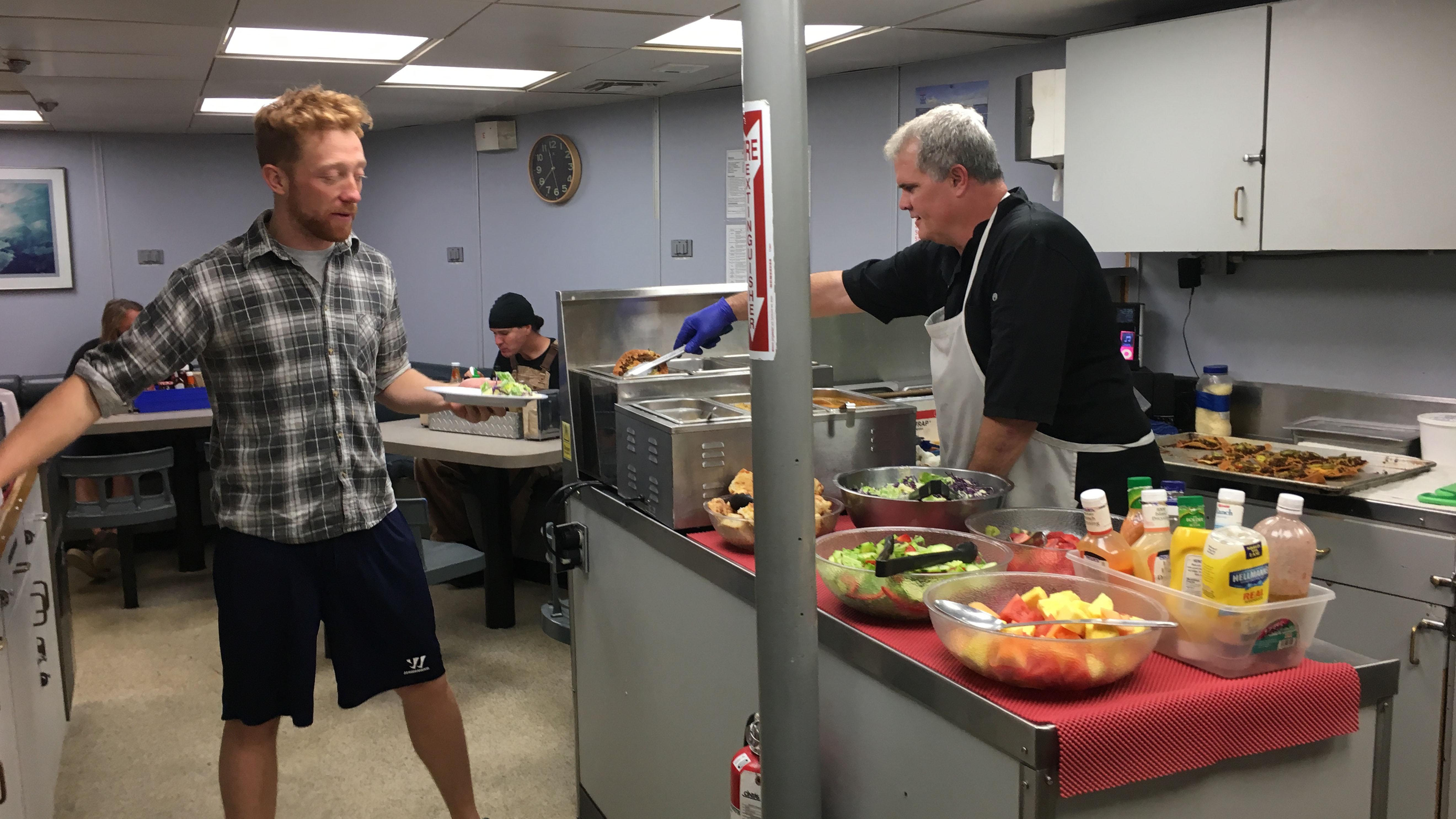 The ship's Chef and his team keep everyone well fed during science cruises.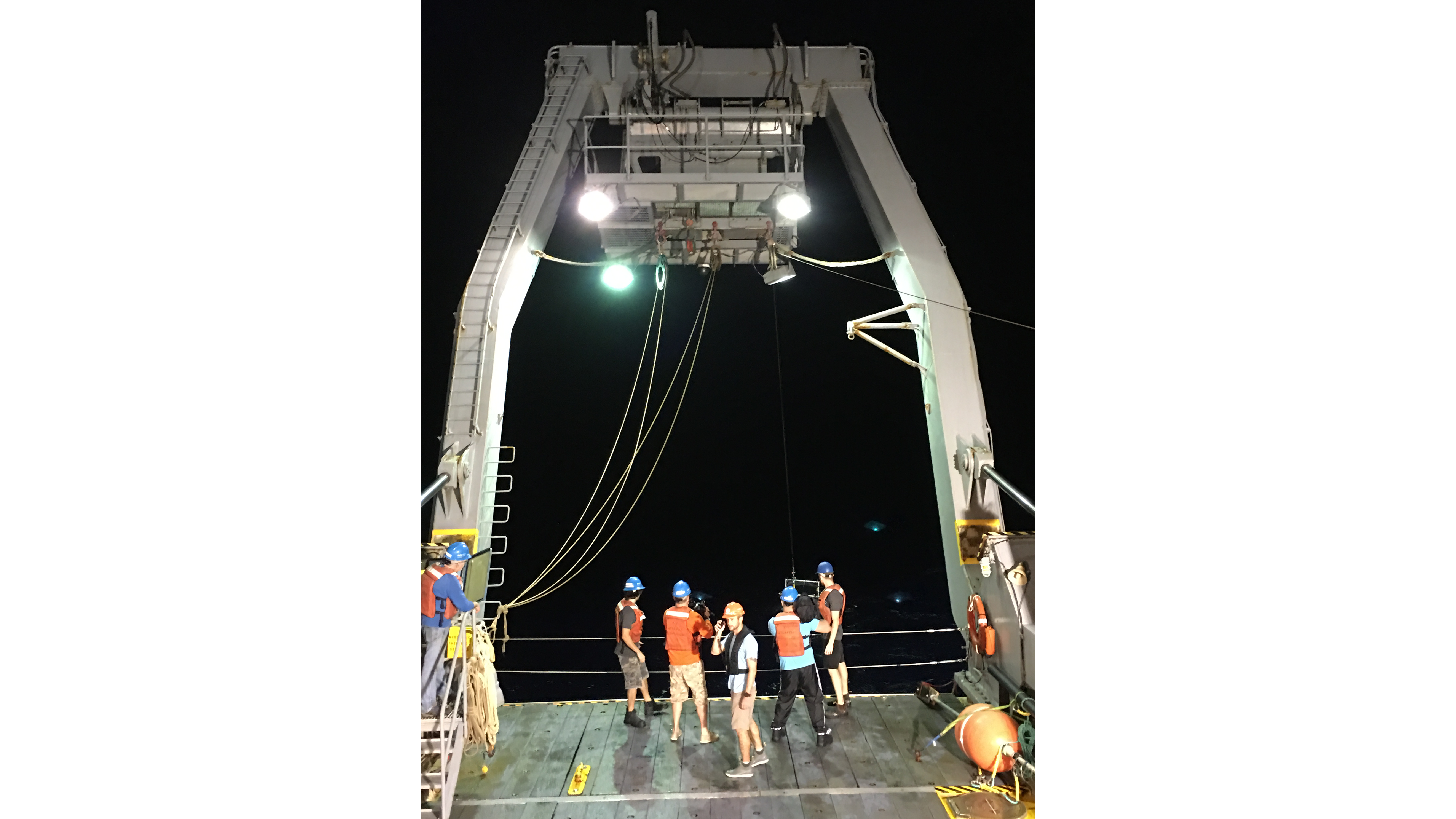 The Changing Seas camera crew films a plankton tow at night.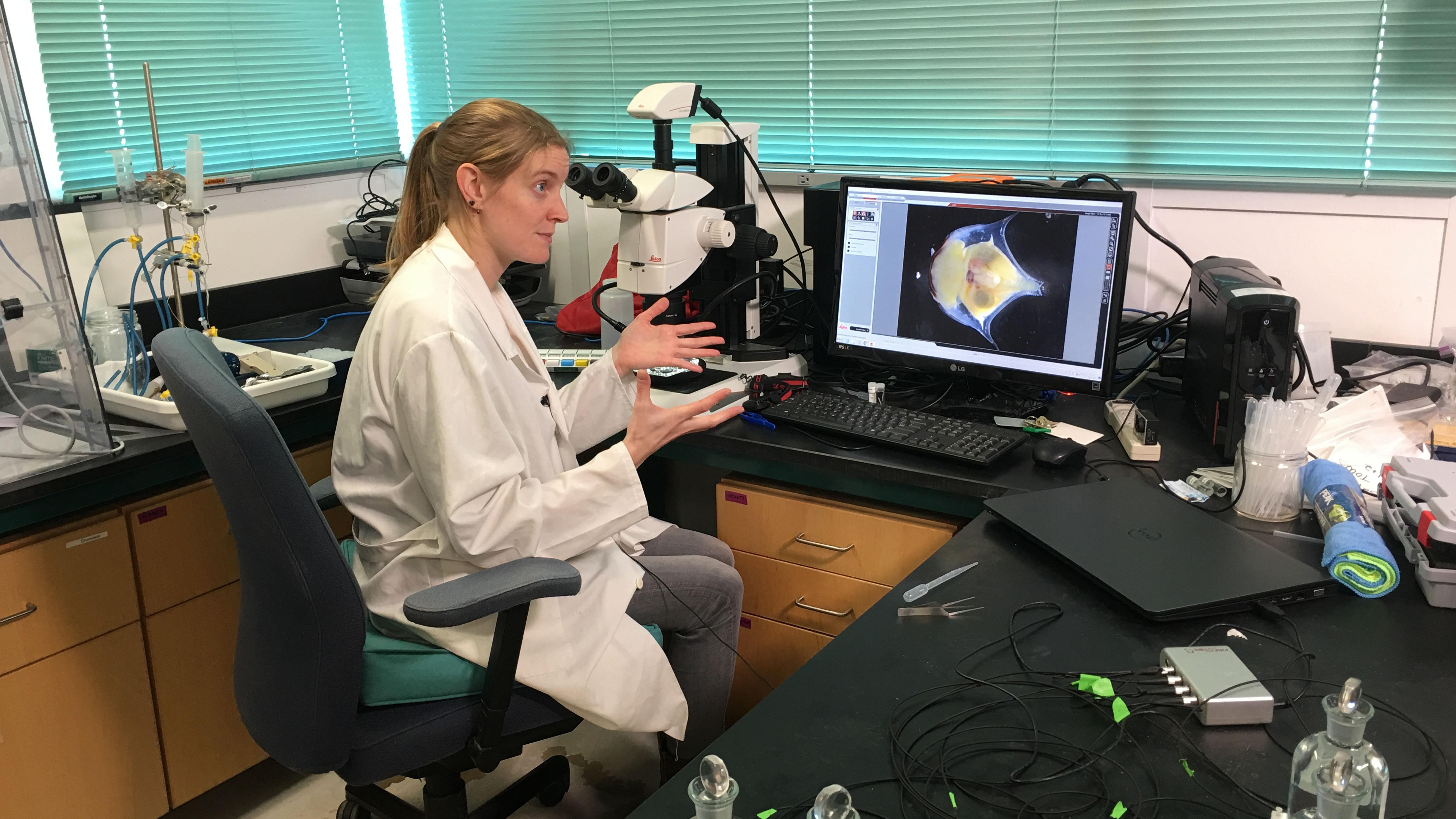 Dr. Amy Maas is an ecophysiologist studying zooplankton.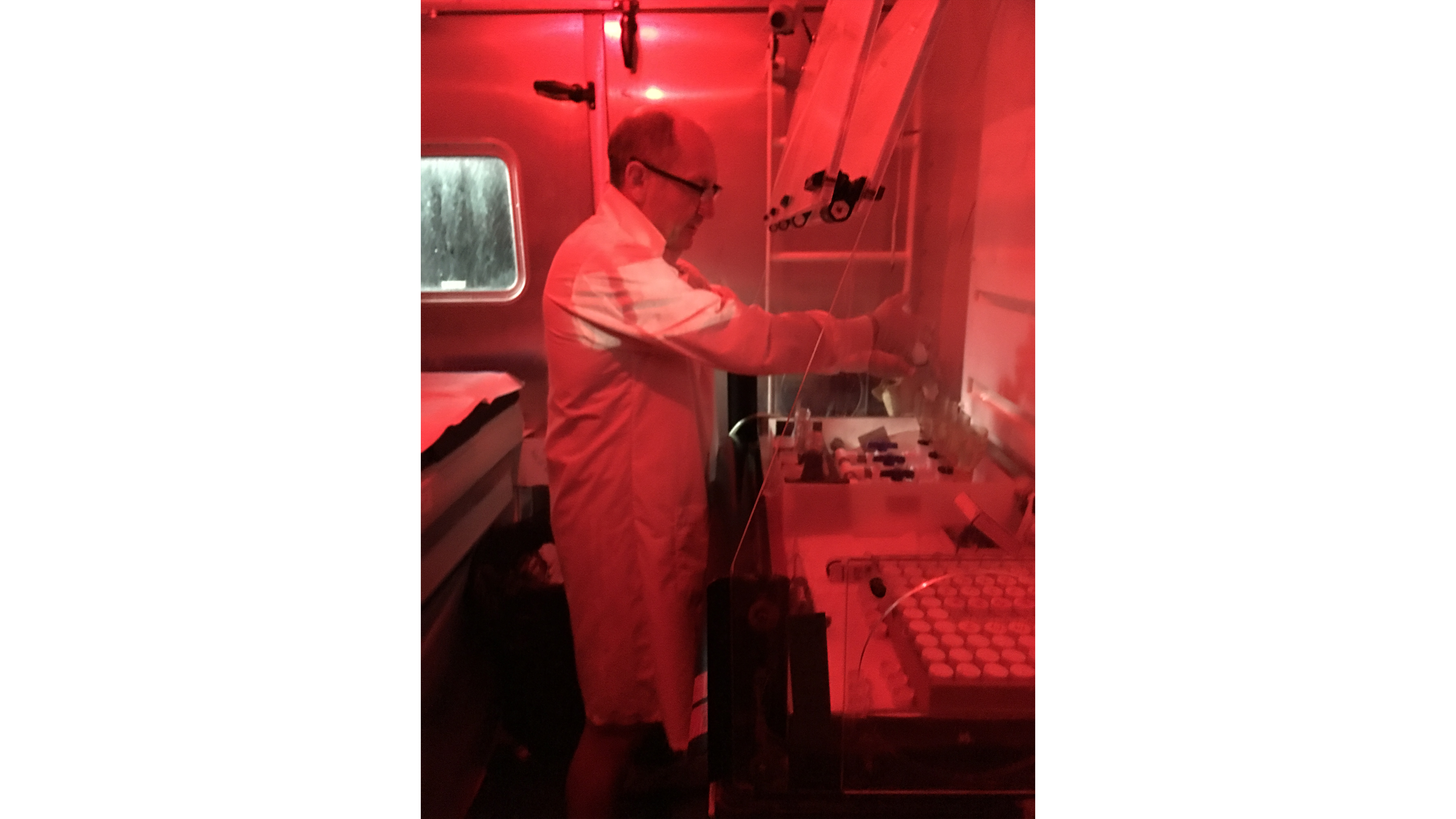 Chief Scientist Dr. Rod Johnson prepping samples inside the radioisotope lab.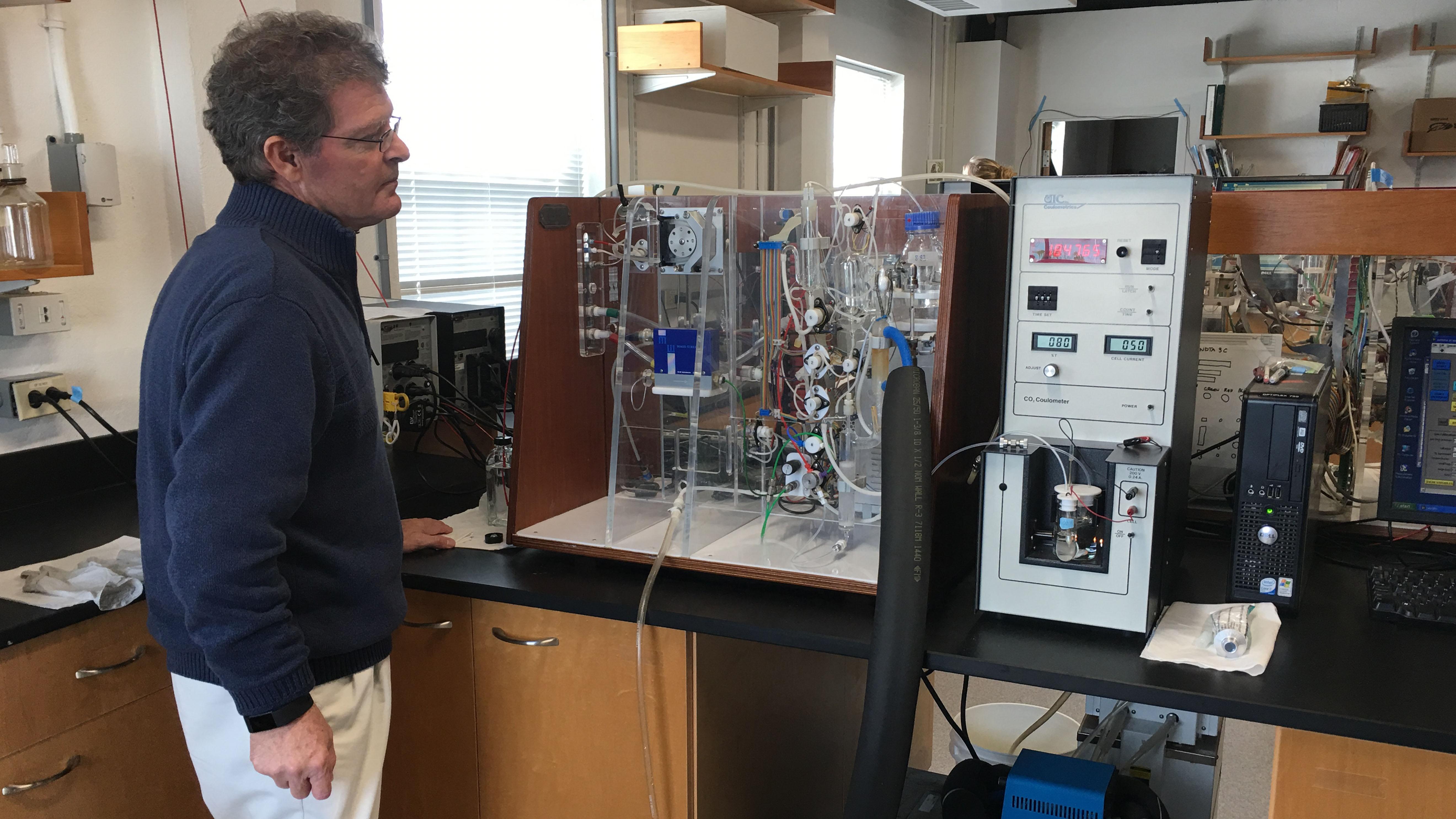 Dr. Nick Bates with a machine that can measure the CO2 content in sea water very accurately.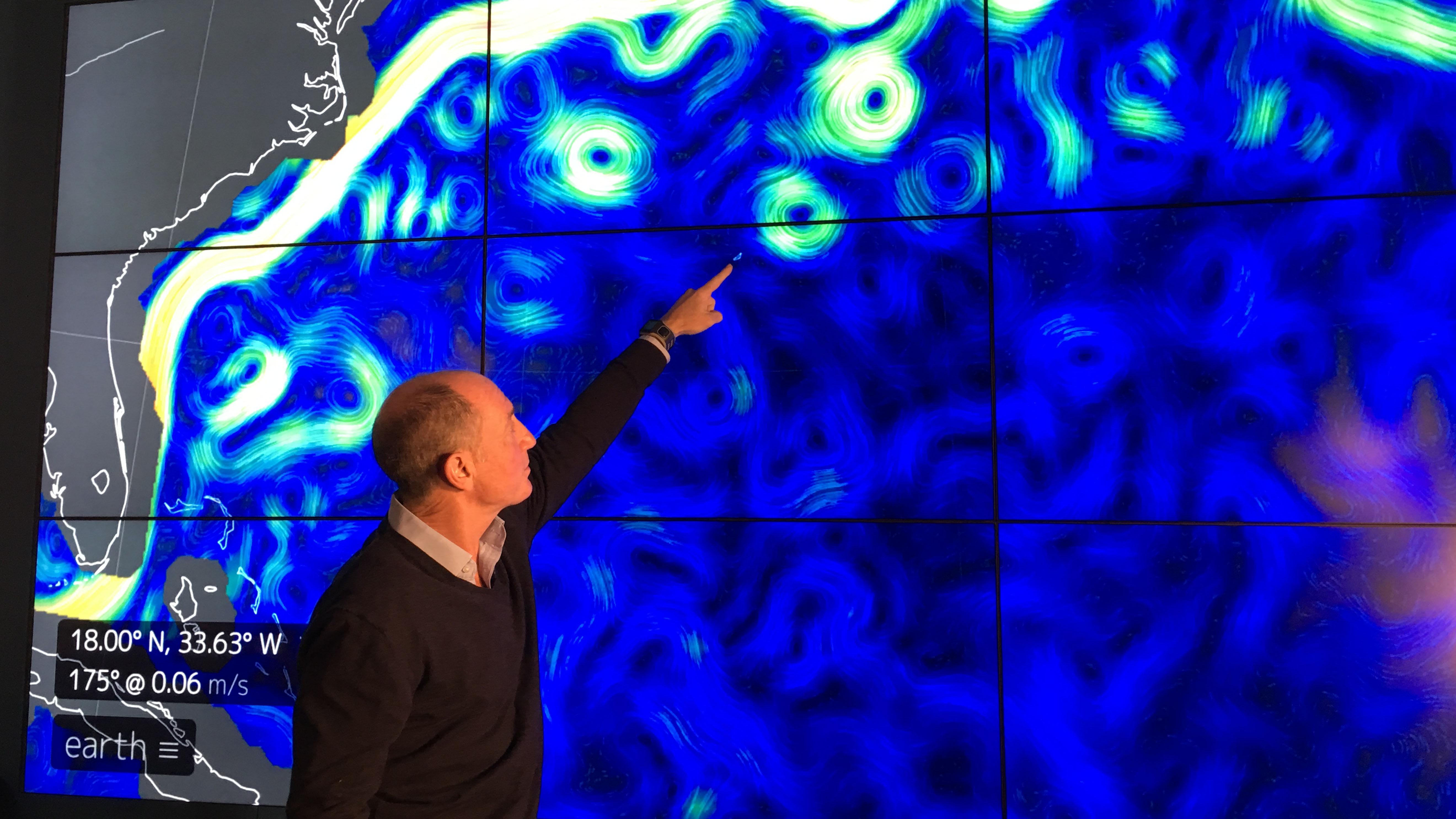 Dr. Rod Johnson studies mesoscale eddies in the Sargasso Sea.
Image Credits:
Changing Seas would like to thank the following individuals and institutions who kindly allowed their footage, images and other media to be used in this production:
Funding for this episode of Changing Seas was provided by: