Episode 904: Majestic Mantas
The remote Revillagigedo Archipelago off Mexico's Pacific coast is a hotspot for giant mantas that interact with awe-struck scuba divers. Scientists with the Pacific Manta Research Group are studying the local population using photo ID techniques and acoustic tags which track the movements of these mysterious fish. Experts from Pelagios Kakunjá are conducting experiments to see if the filter-feeding rays are impacted negatively by microplastics, tiny pieces of toxic trash that float in the ocean.
Experts
Meet the experts featured in this episode.
Episode Photos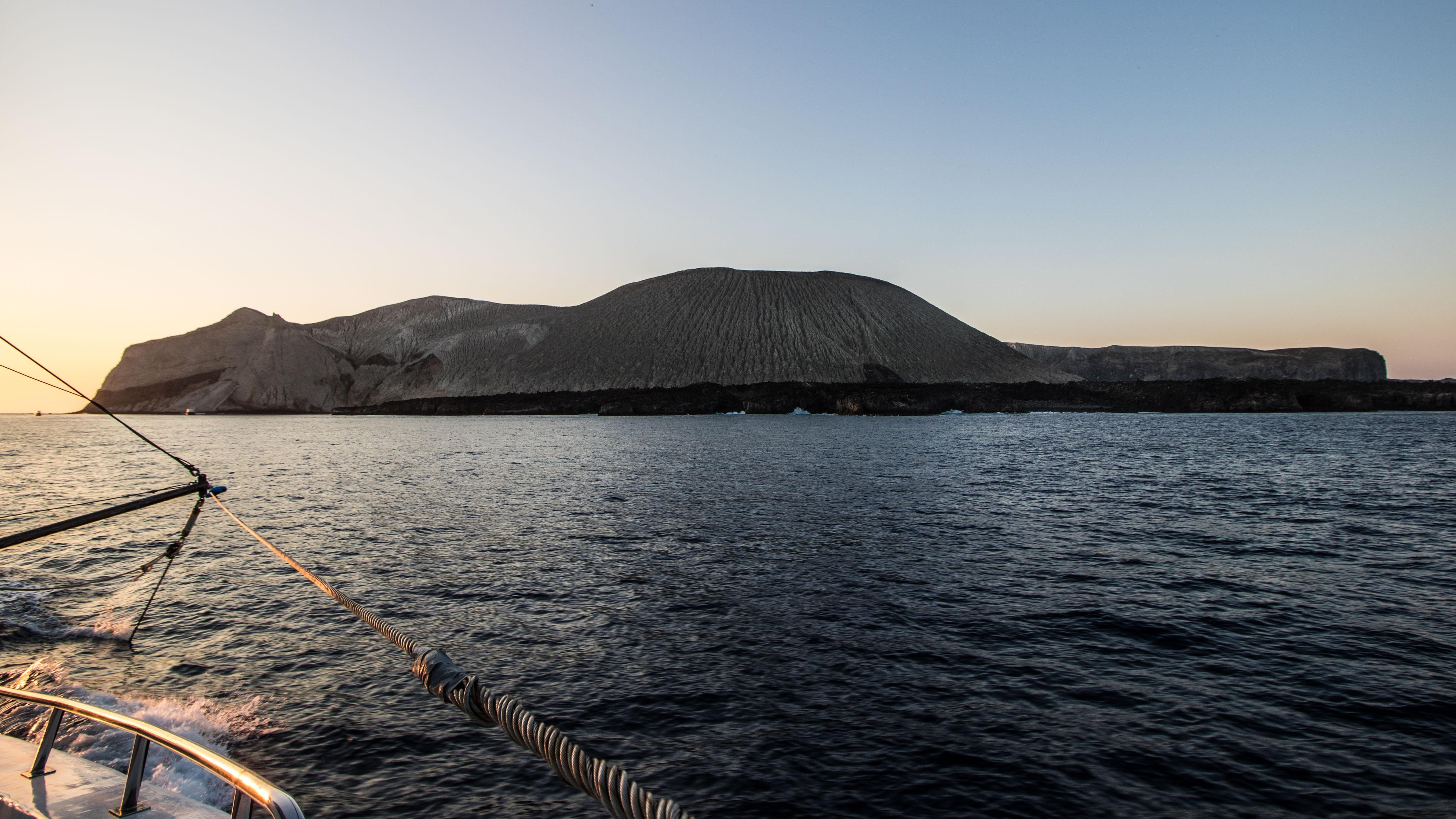 San Benedicto is one of four volcanic islands that make up Mexico's Revillagigedo Archipelago.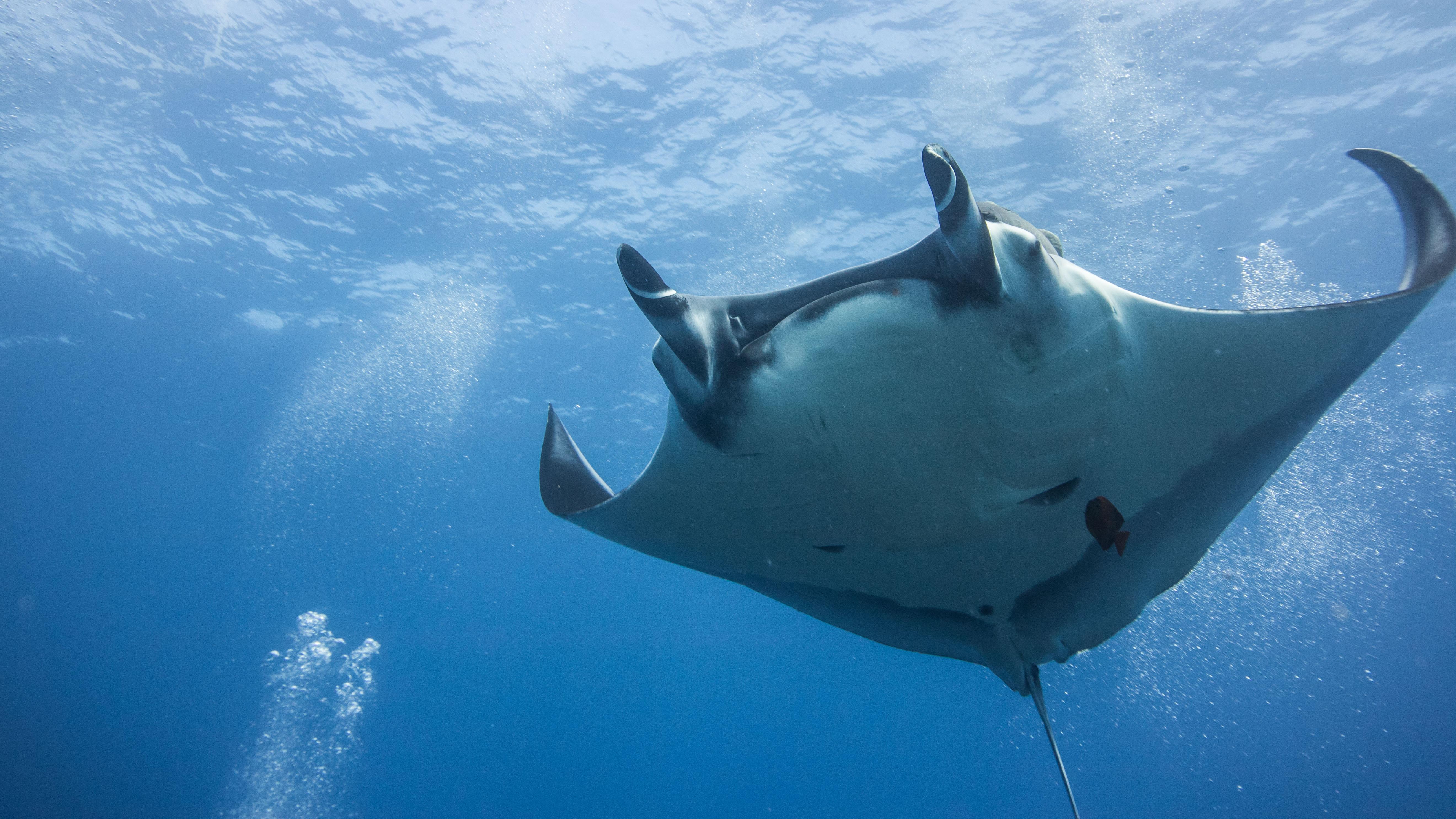 Divers from around the world travel to the Revillagigedo Islands to see oceanic manta rays.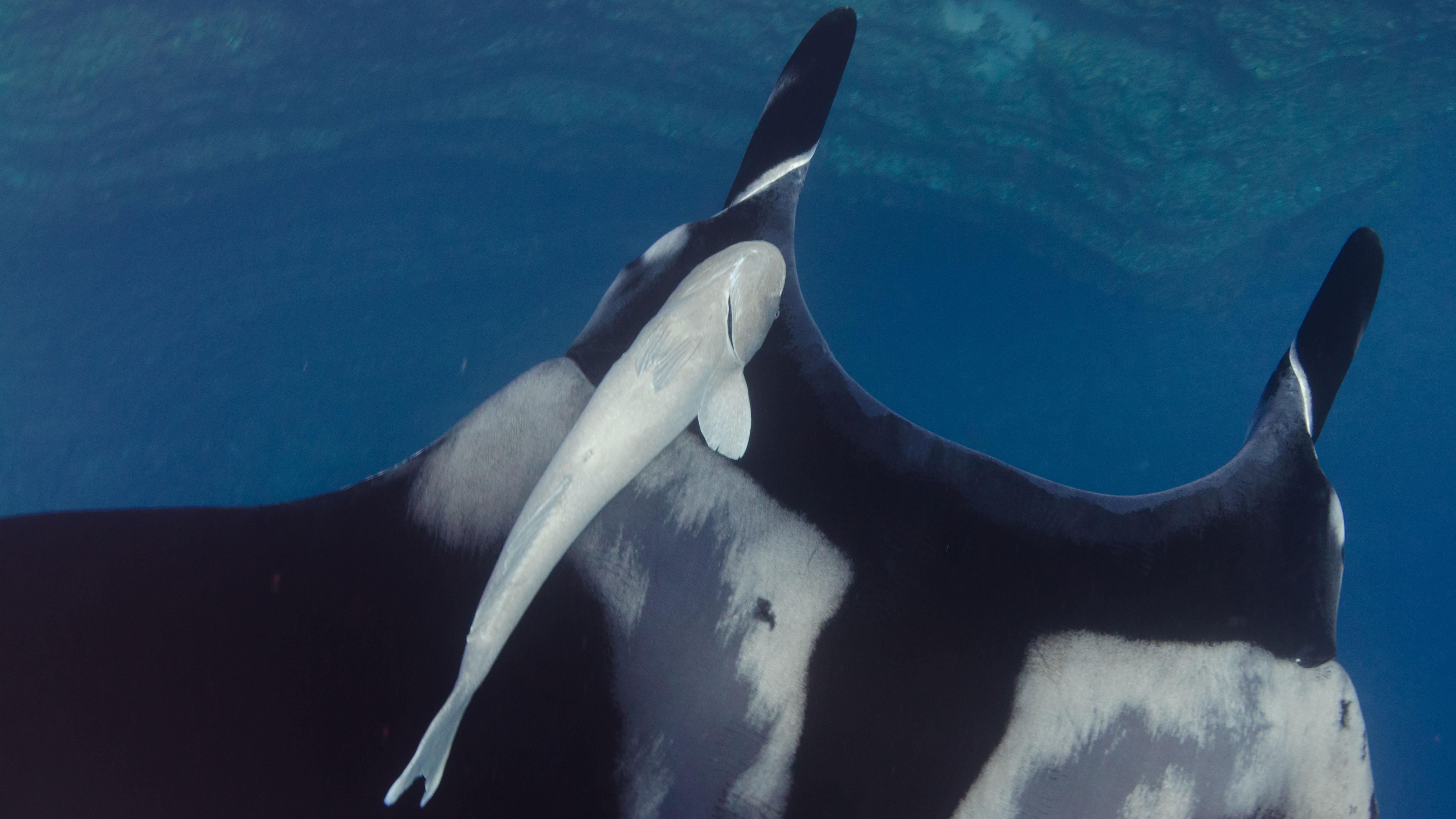 A manta ray glides below with a remora fish attached for a ride.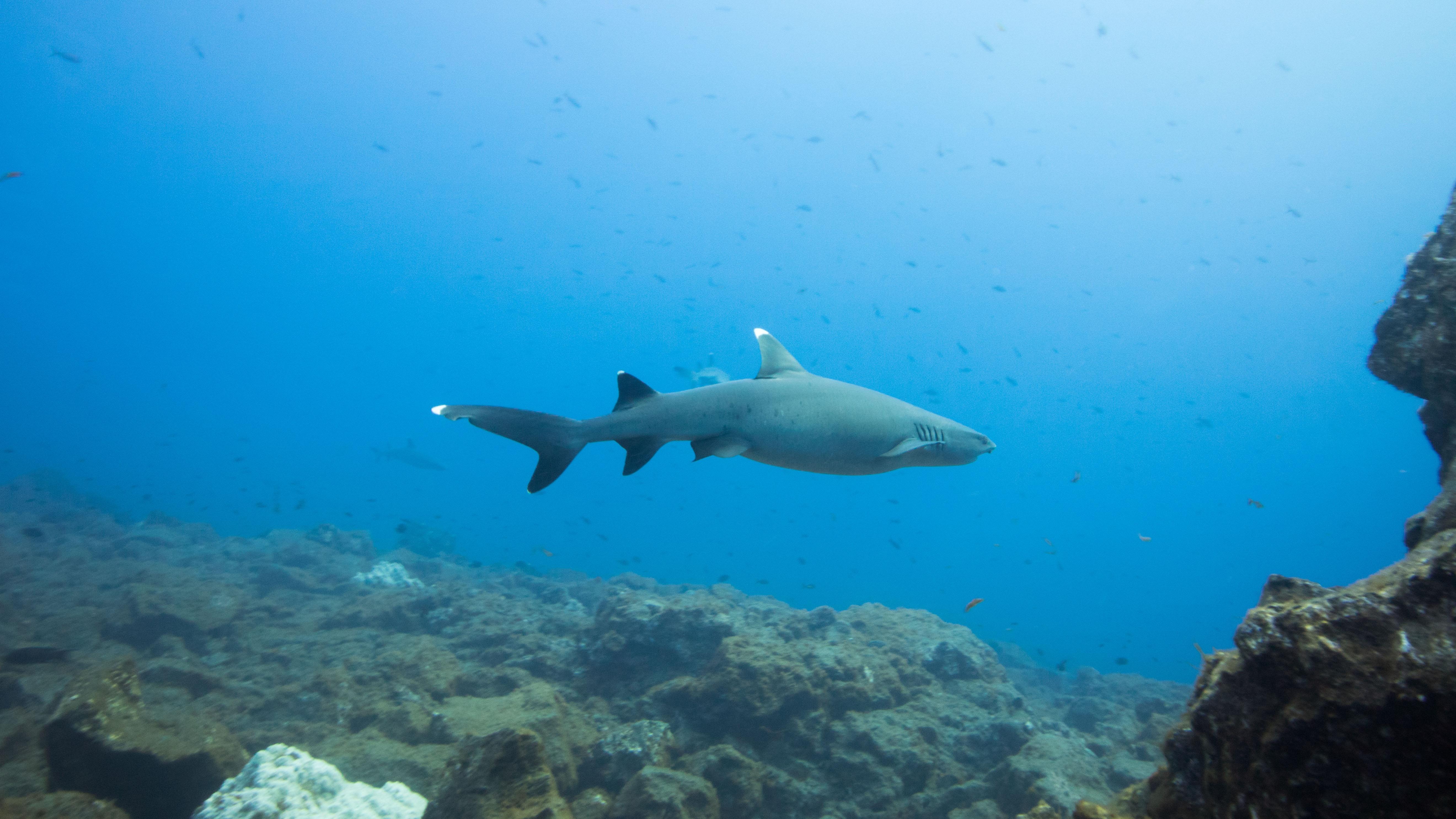 Whitetip sharks are one of the many species that are found in Revillagigedo.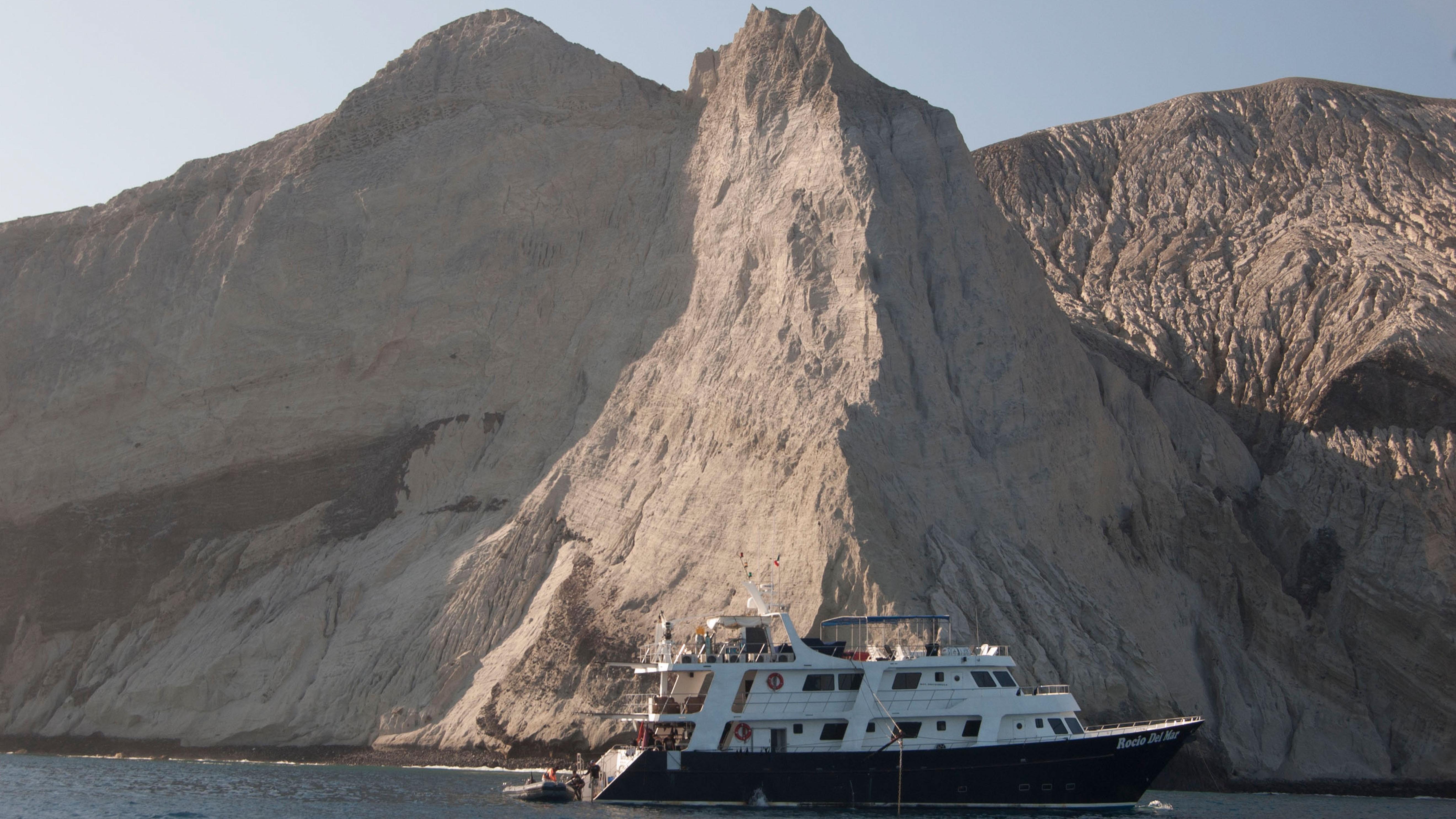 The Revillagigedo Islands are only accessible by boat, such as this scuba liveaboard Quino El Guardian.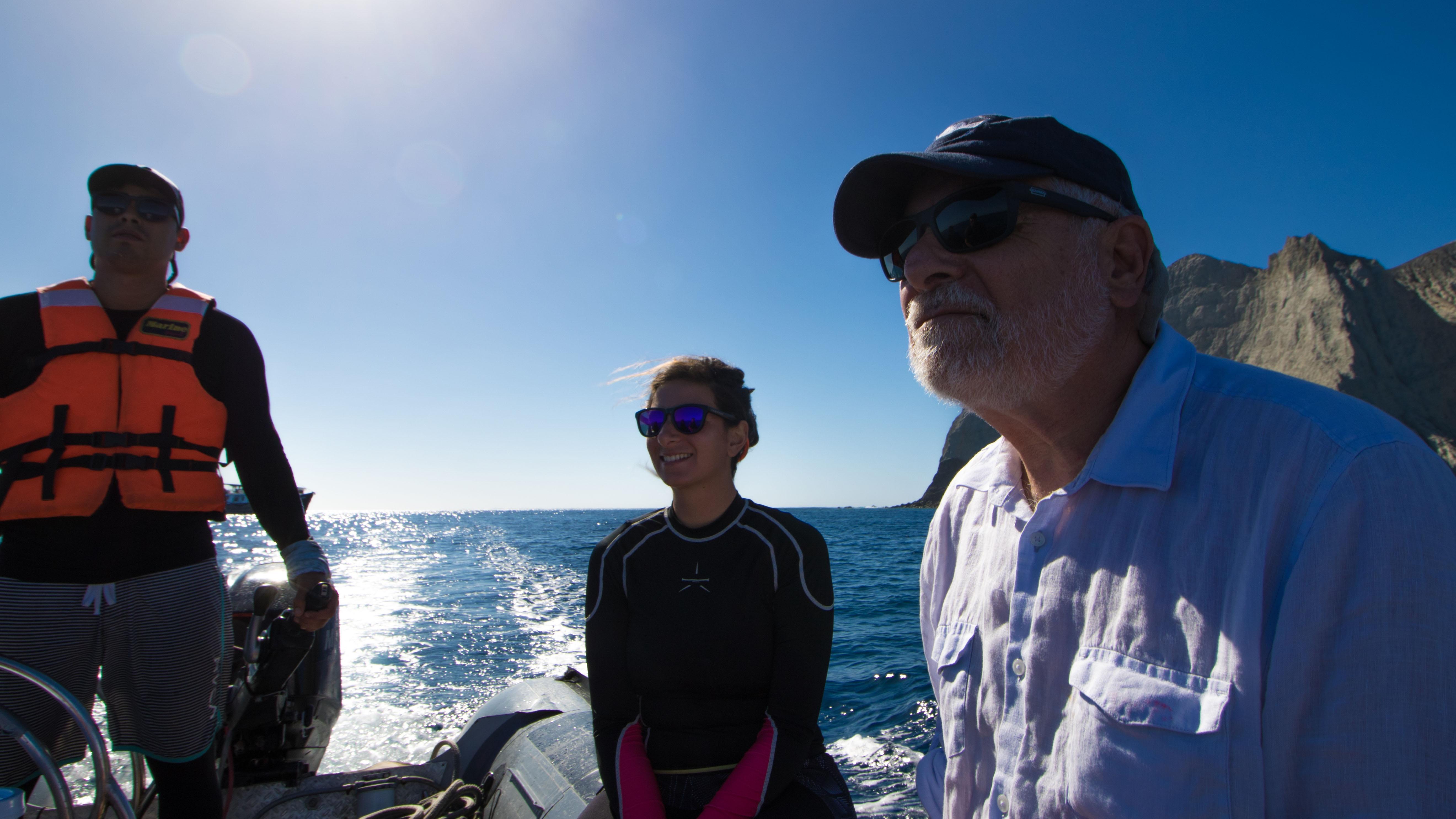 Robert Rubin, Ph.D. and Ph.D. Student Tania Pelamatti head out to collect samples.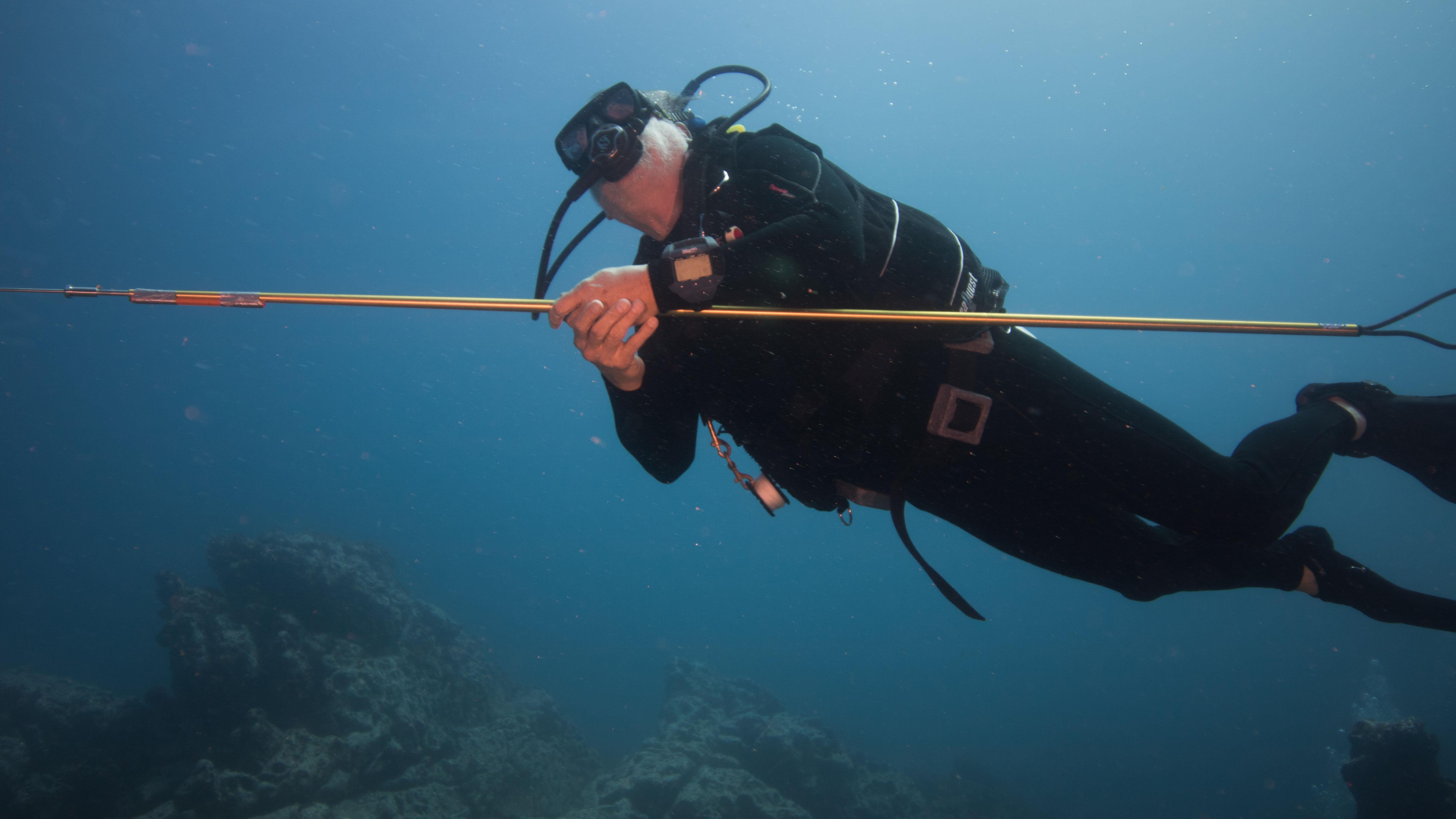 Robert Rubin, Ph.D. searches for mantas to tag with a Hawaiian sling.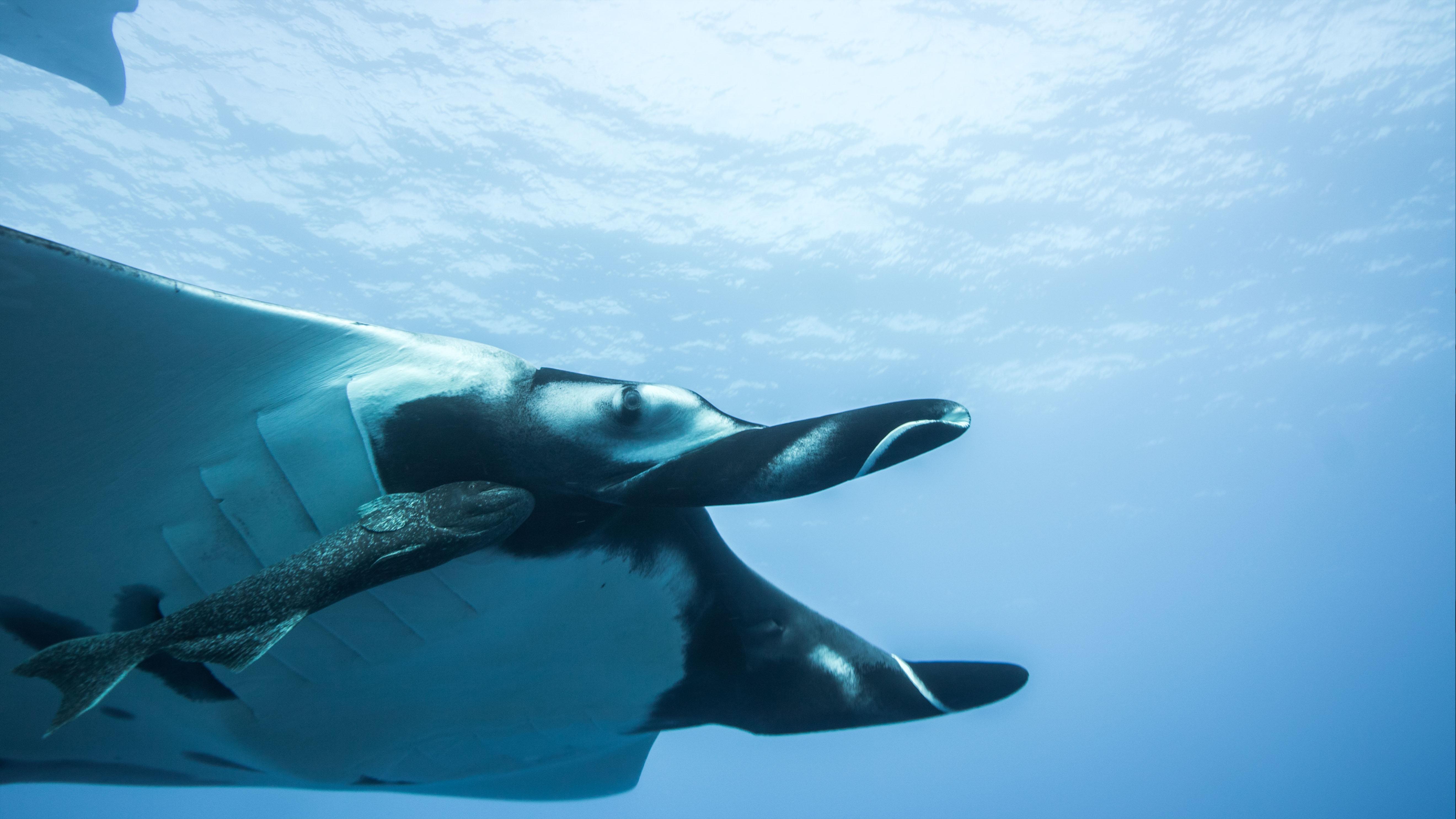 The cephalic fins of manta rays that protrude forward are used for sensing and feeding.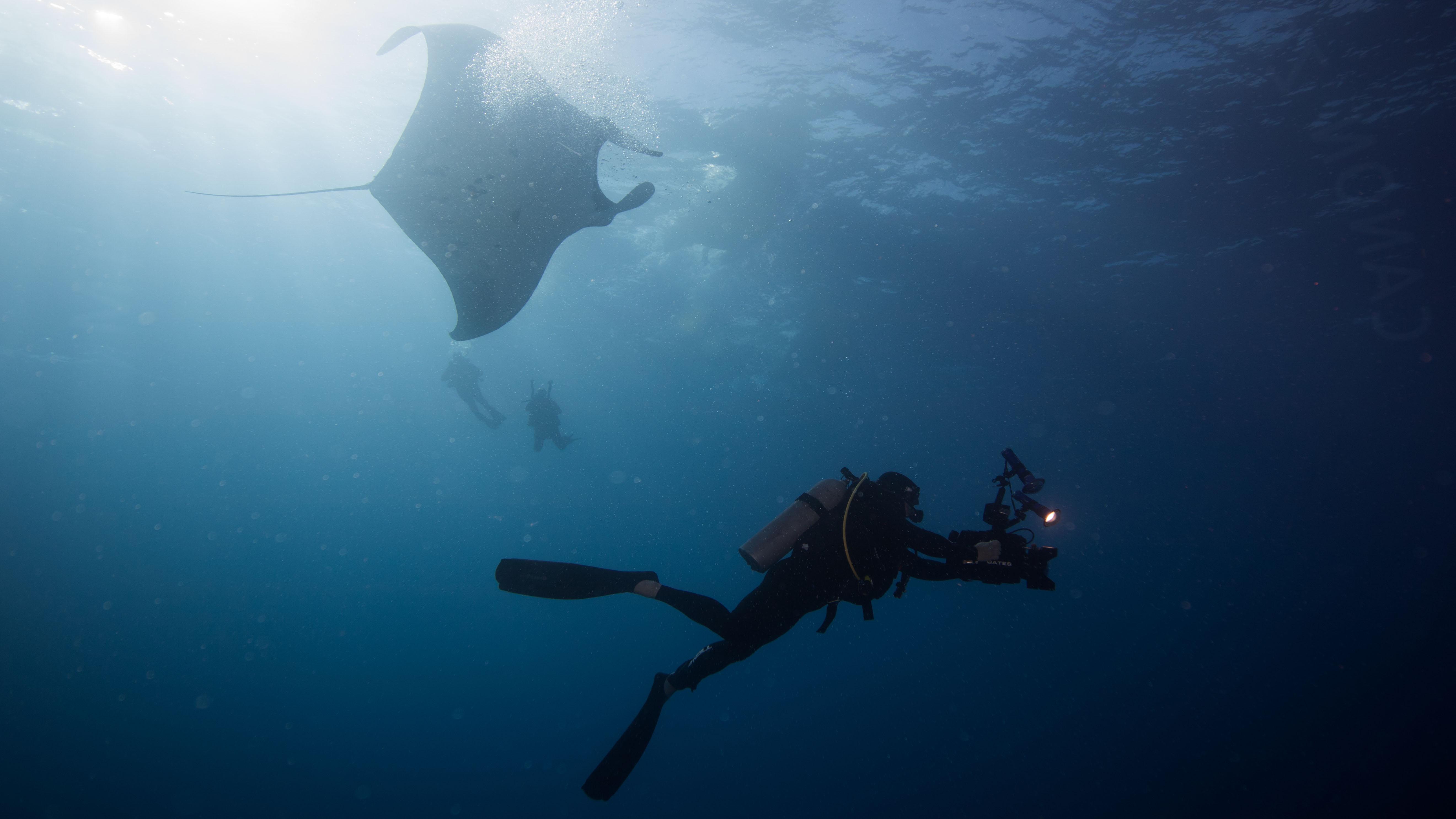 A giant manta hovers above Videographer Sean Hickey.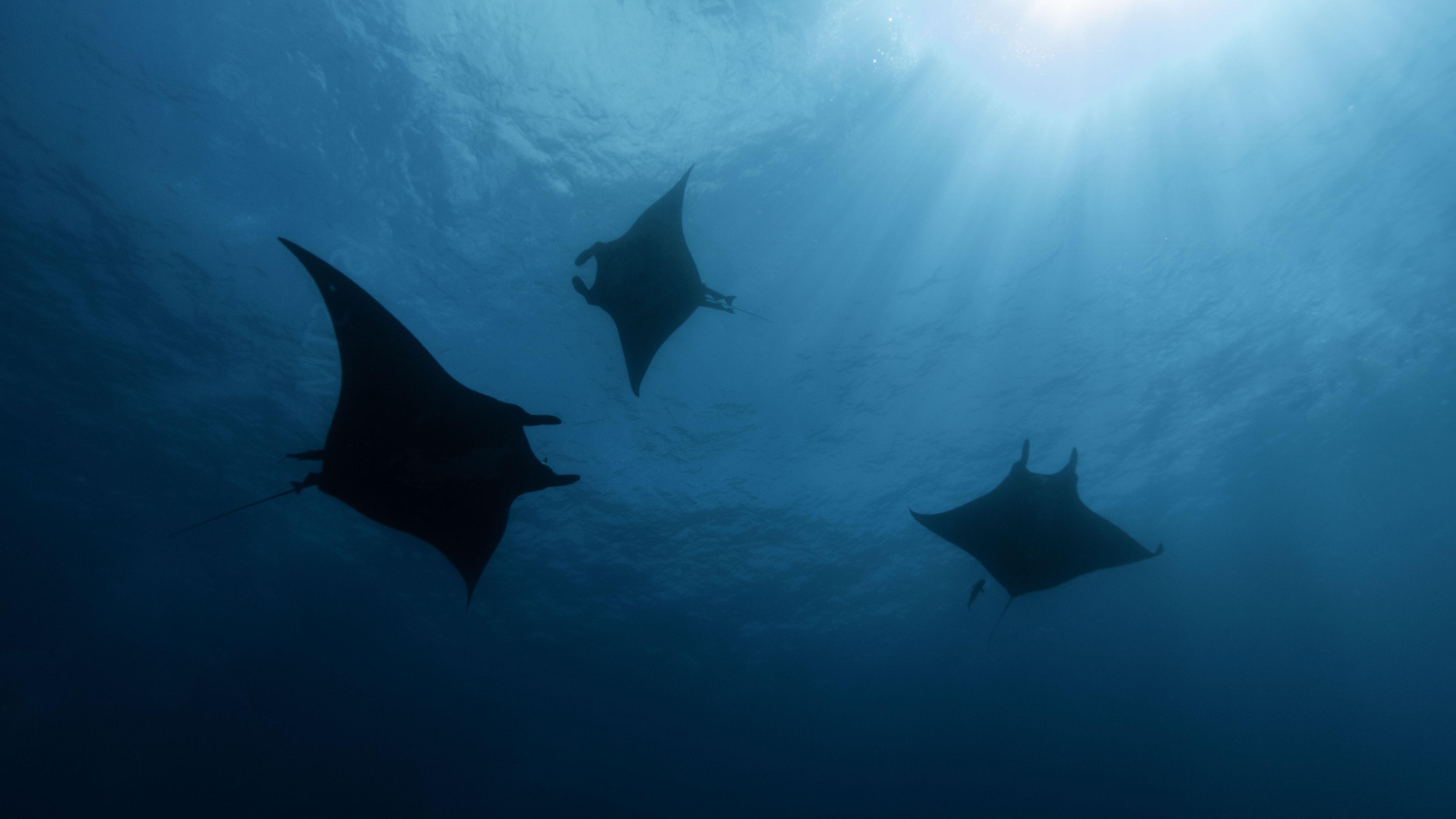 It is not uncommon to see more than one manta at a time when diving in Revillagigedo.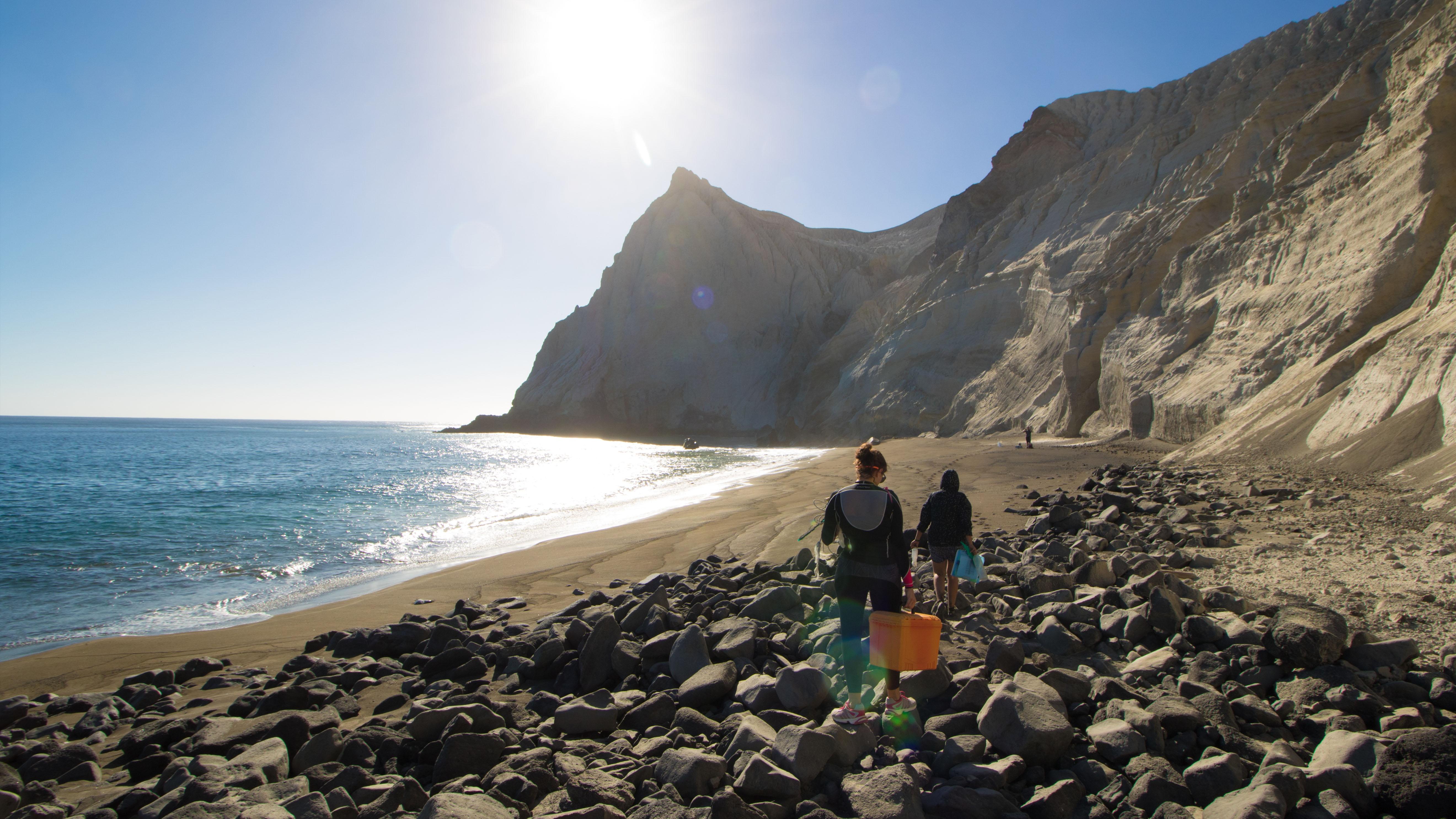 Scientists receive special permission to go on land to collect samples for their research.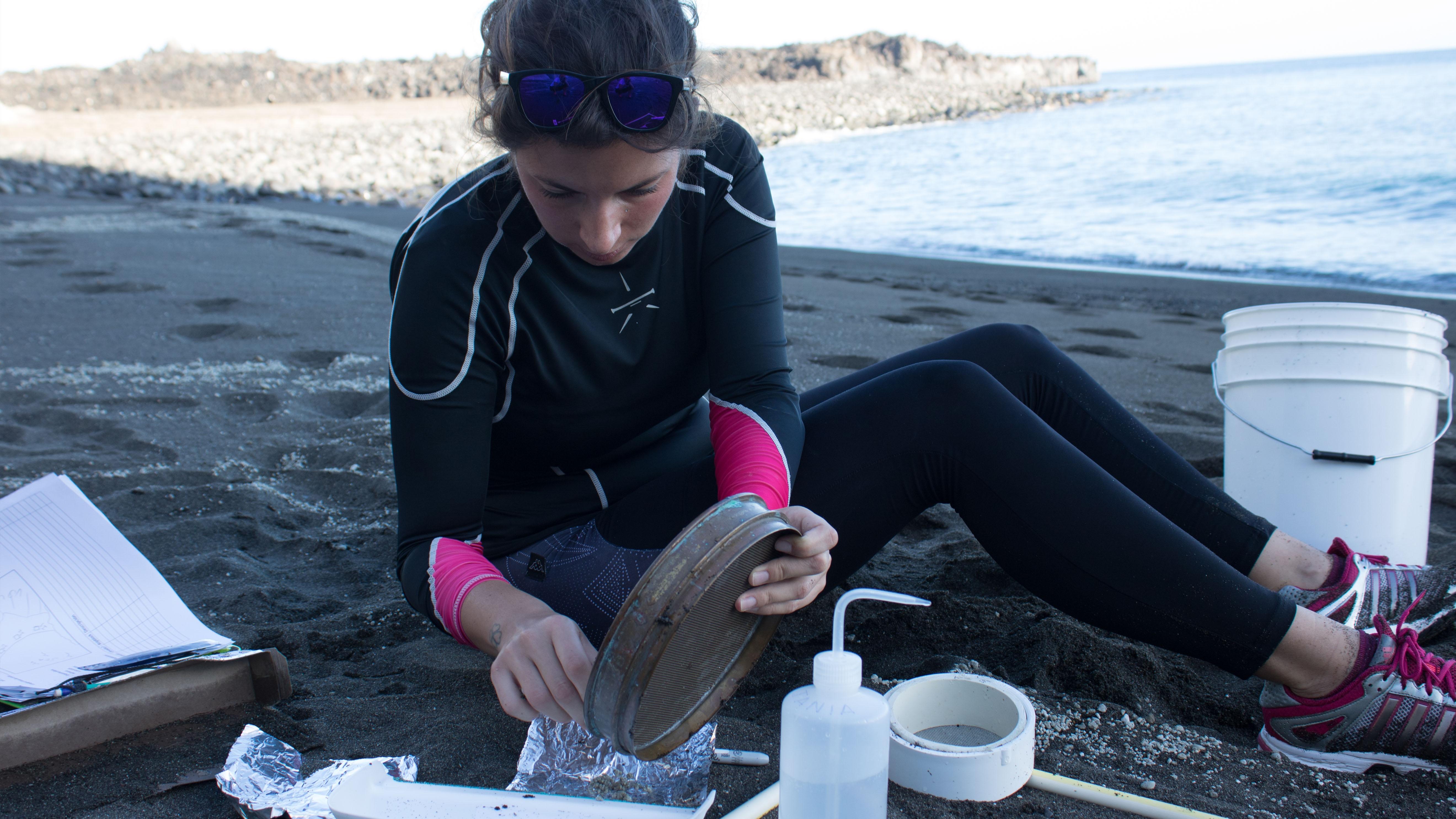 Ph.D. Student Tania Pelamatti takes samples from a beach on San Benedicto to determine if microplastics present.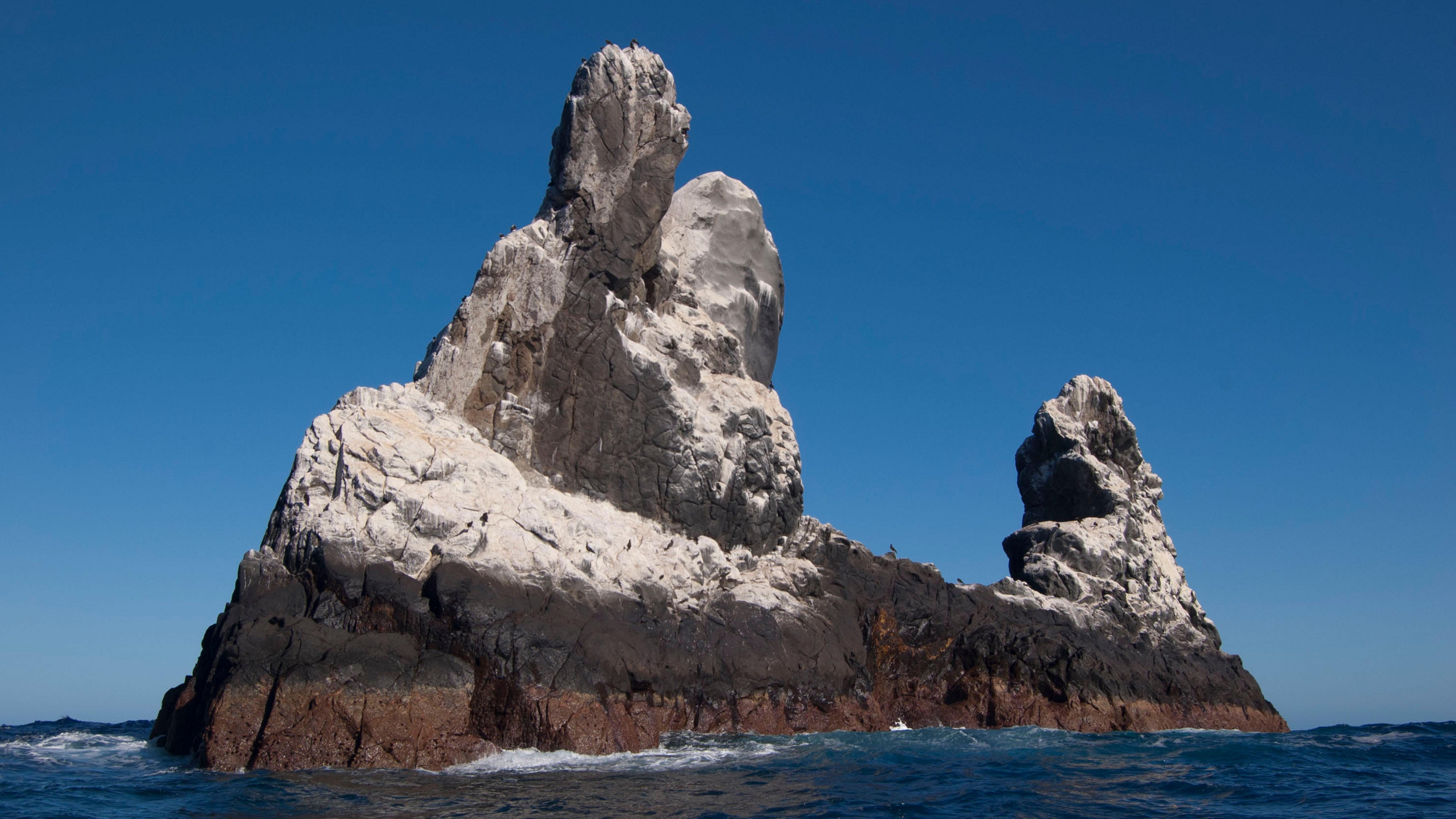 Roca Partida is the smallest island in the archipelago, but one of the most active dive sites to see marine life.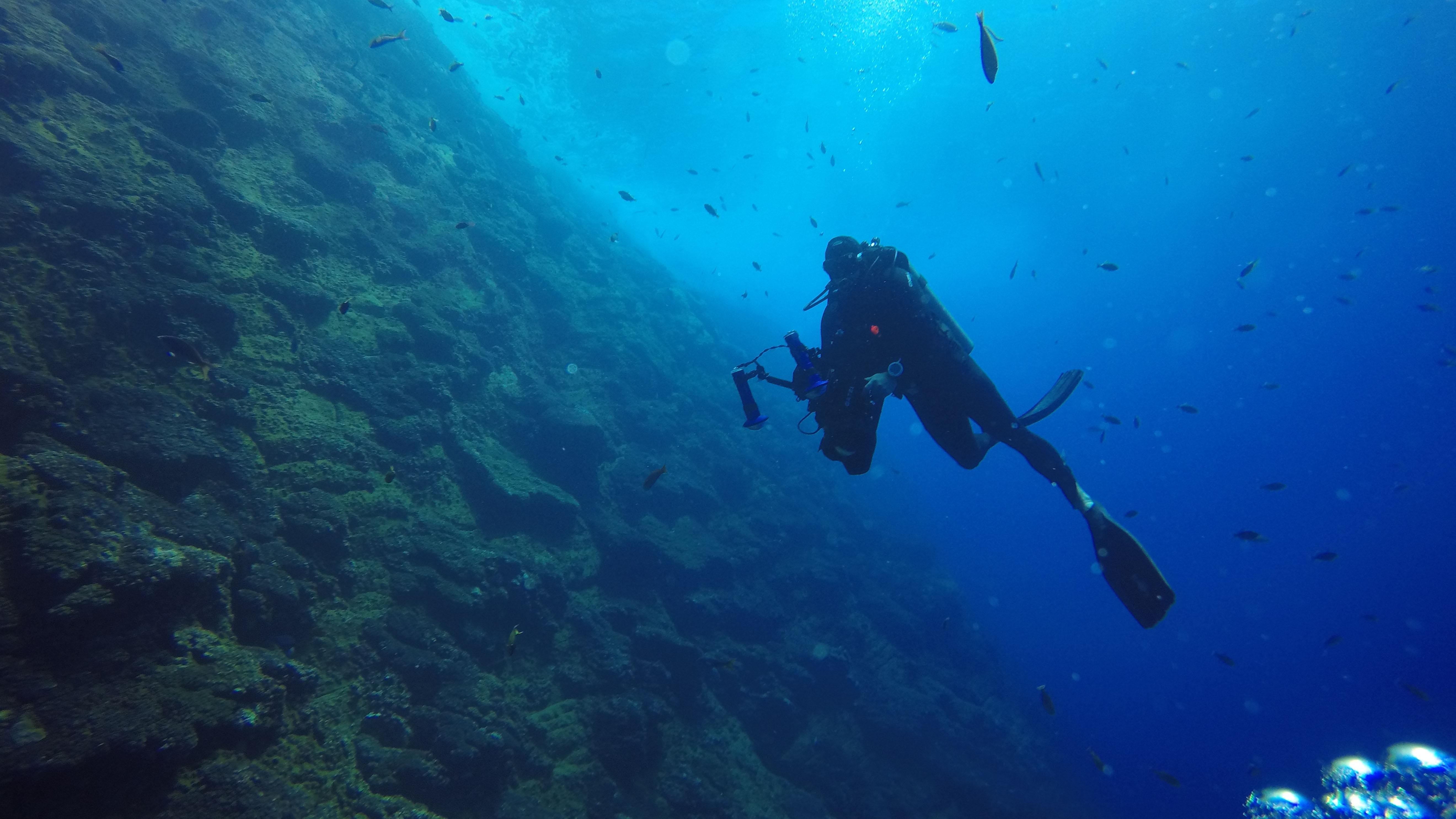 Videographer Sean Hickey filming at Roca Partida.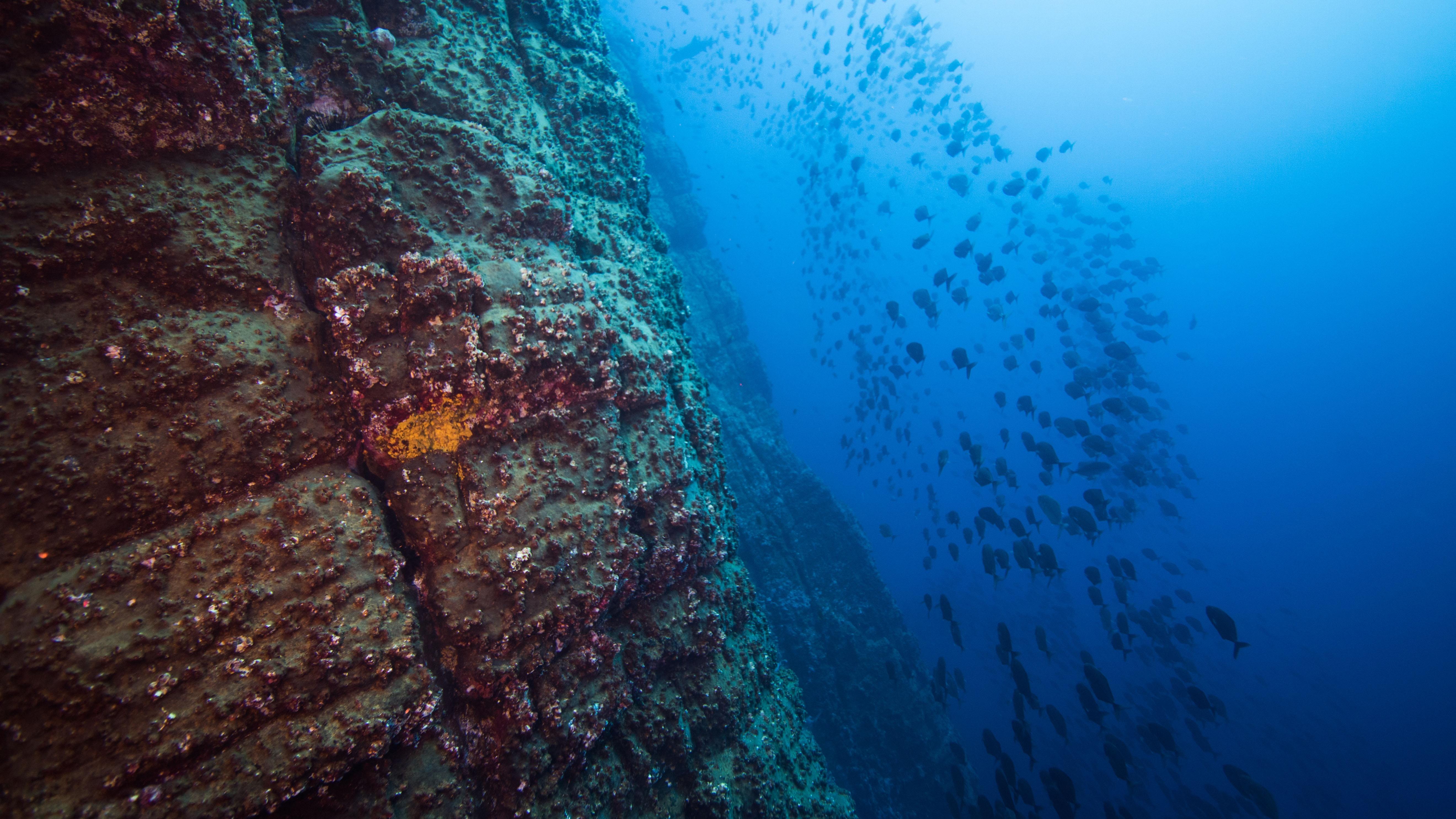 Schools of jacks at Roca Partida enjoy the strong currents.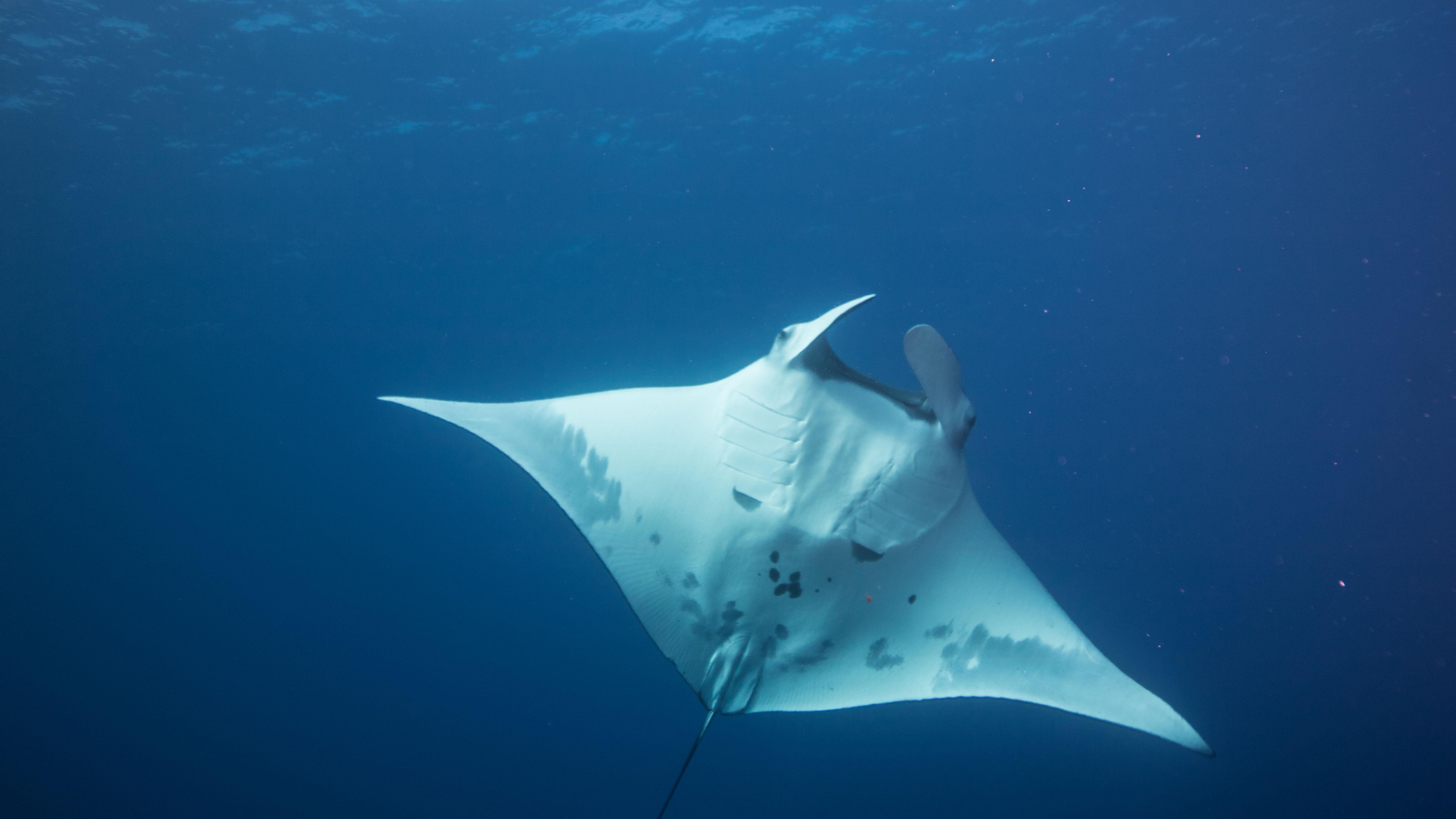 The pattern on the underside of mantas is unique, like a fingerprint. Scientists use images to identify individuals and it also helps them learn about manta behavior and movements.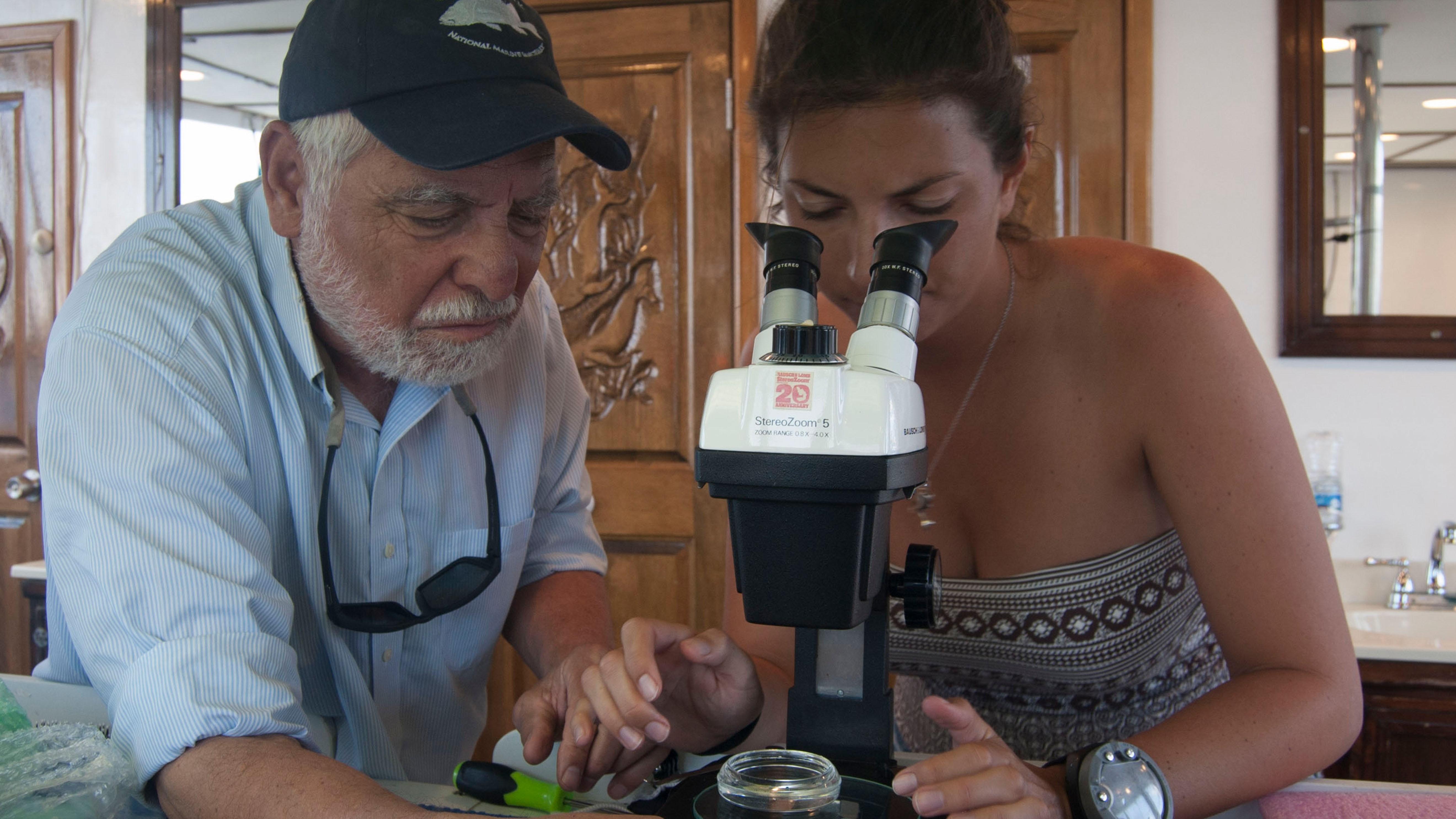 Robert Rubin, Ph.D. and Tania Pelamatti look at plankton under the microscope.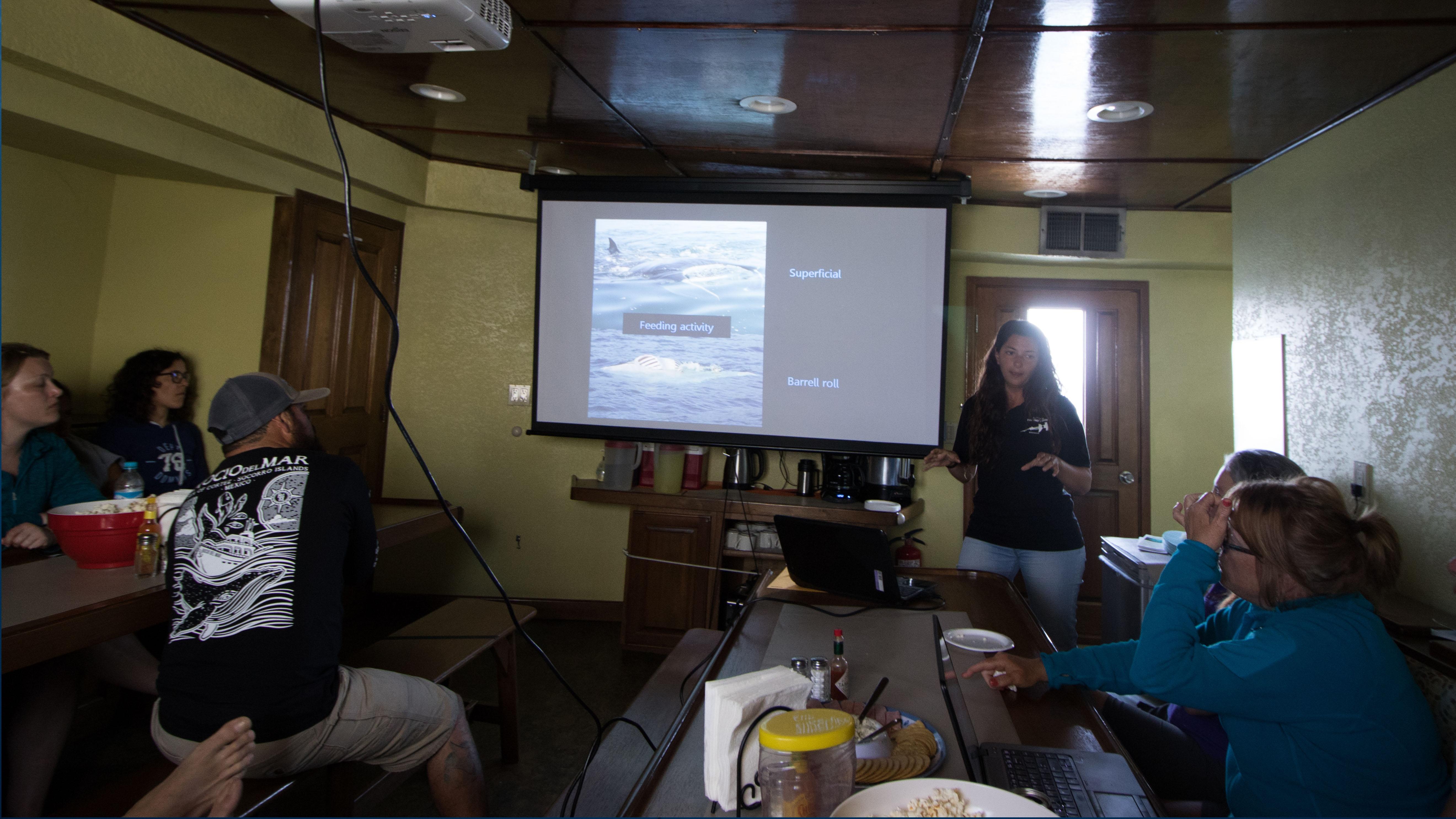 Ph.D. Student Tania Pelamatti gives a talk about her research on mantas and microplastics to guests onboard the dive liveaboard Quino El Guardian.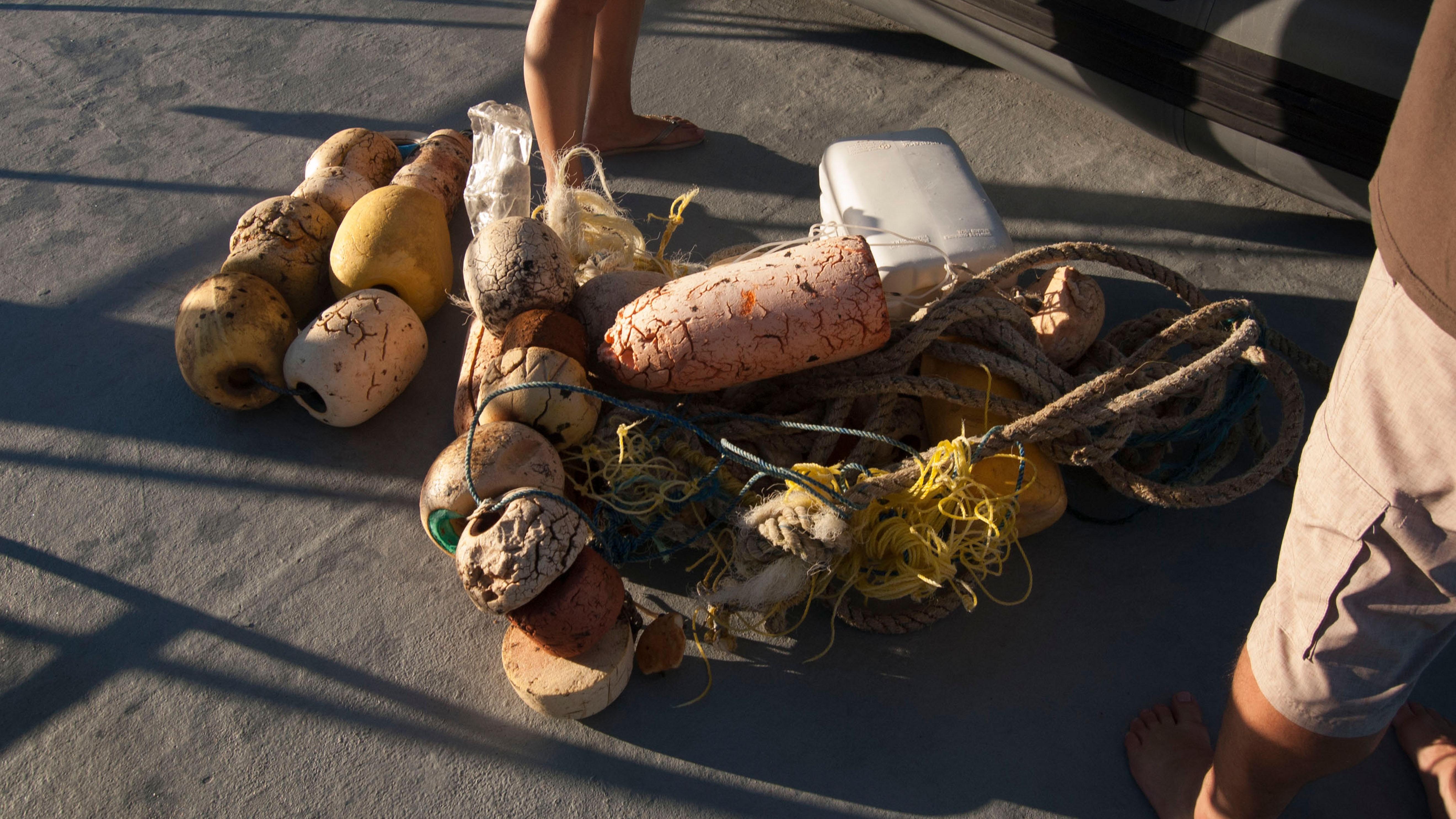 Unattended rope and buoys can be life threatening to marine animals when left in the sea.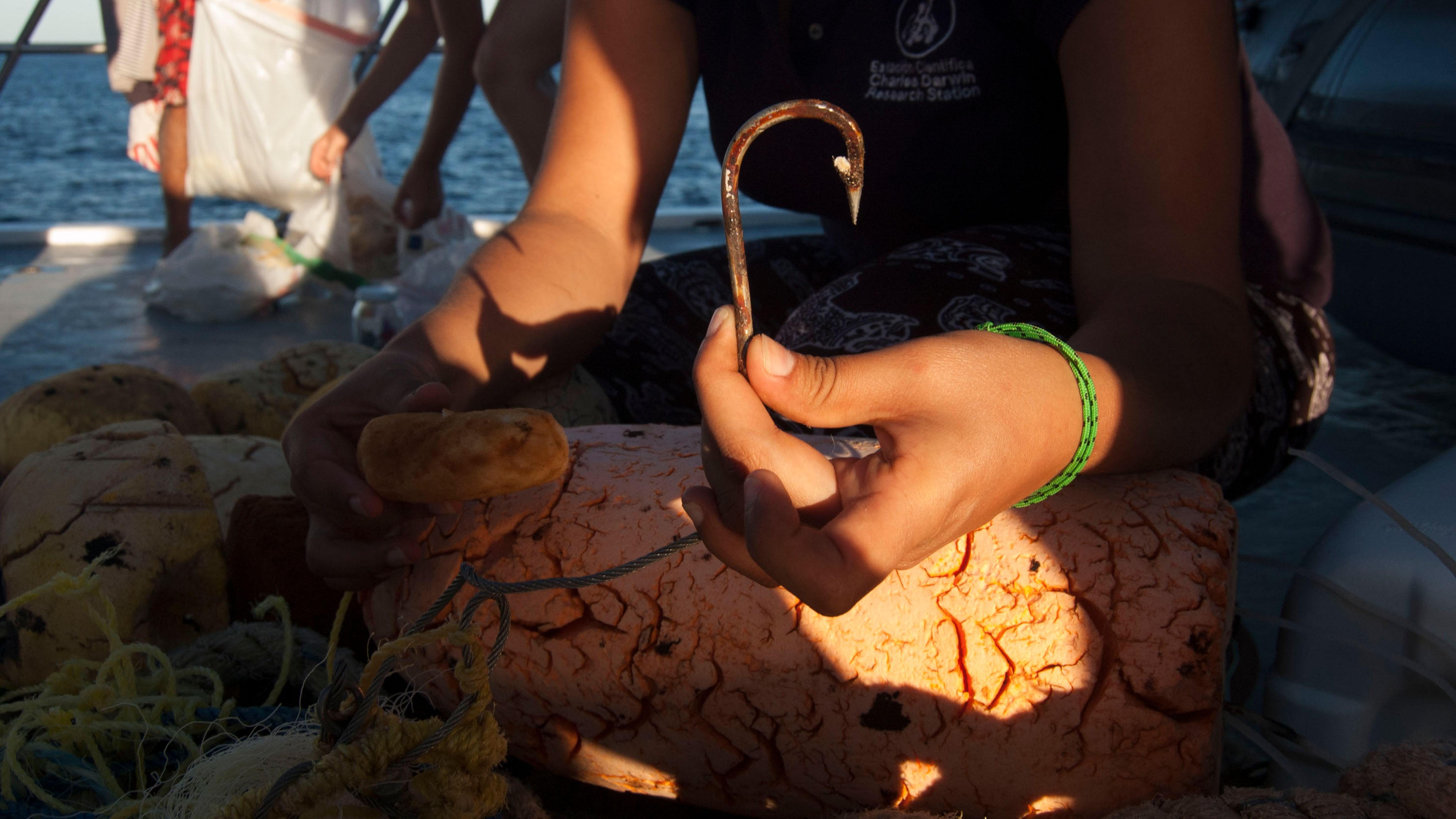 Ph.D. Candidate Frida Lara Lizardi finds large hooks suggestive of shark fishing.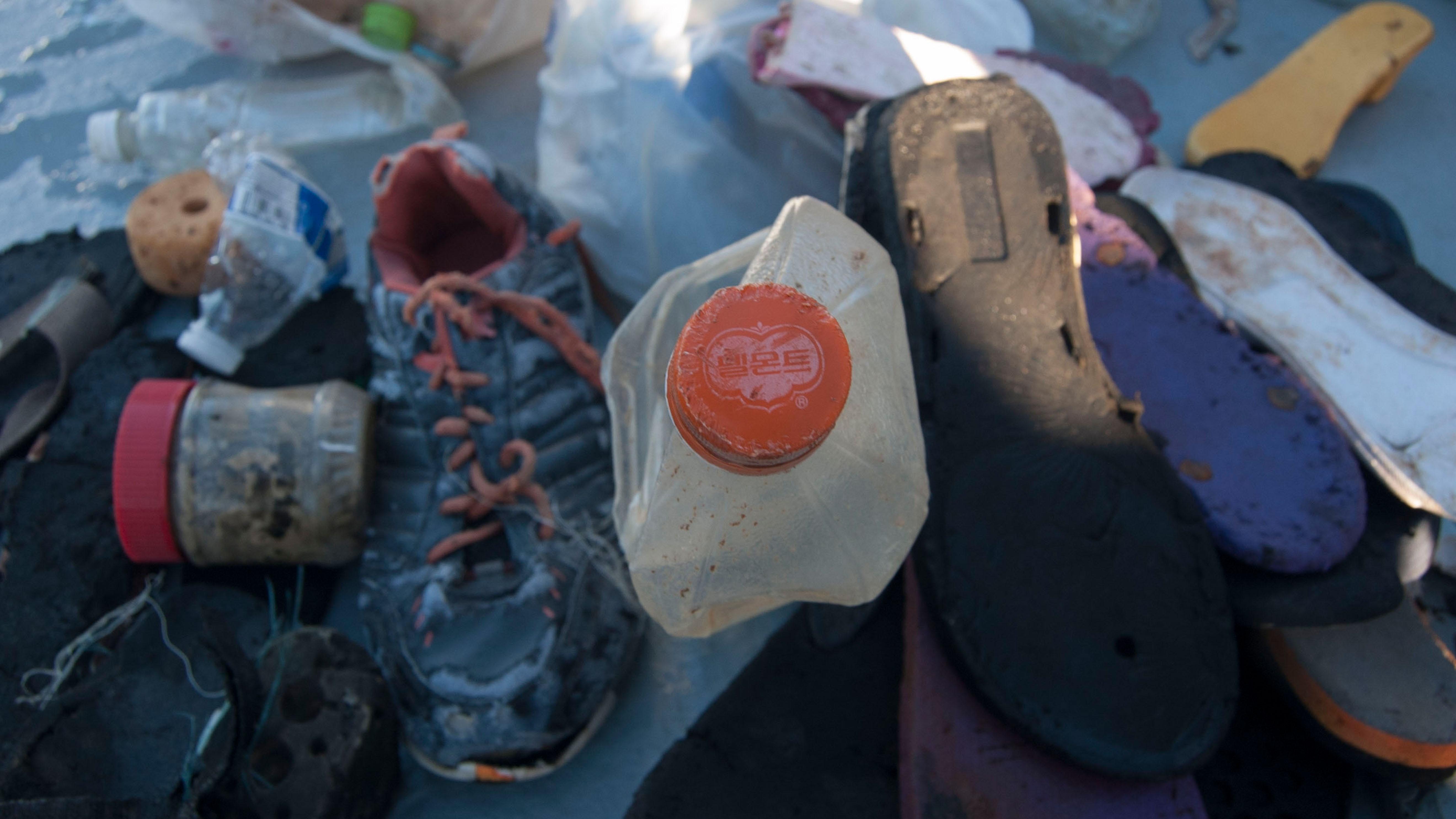 Plastics and other garbage collected on a beach sampling trip. Trash can travel long distances in the oceans.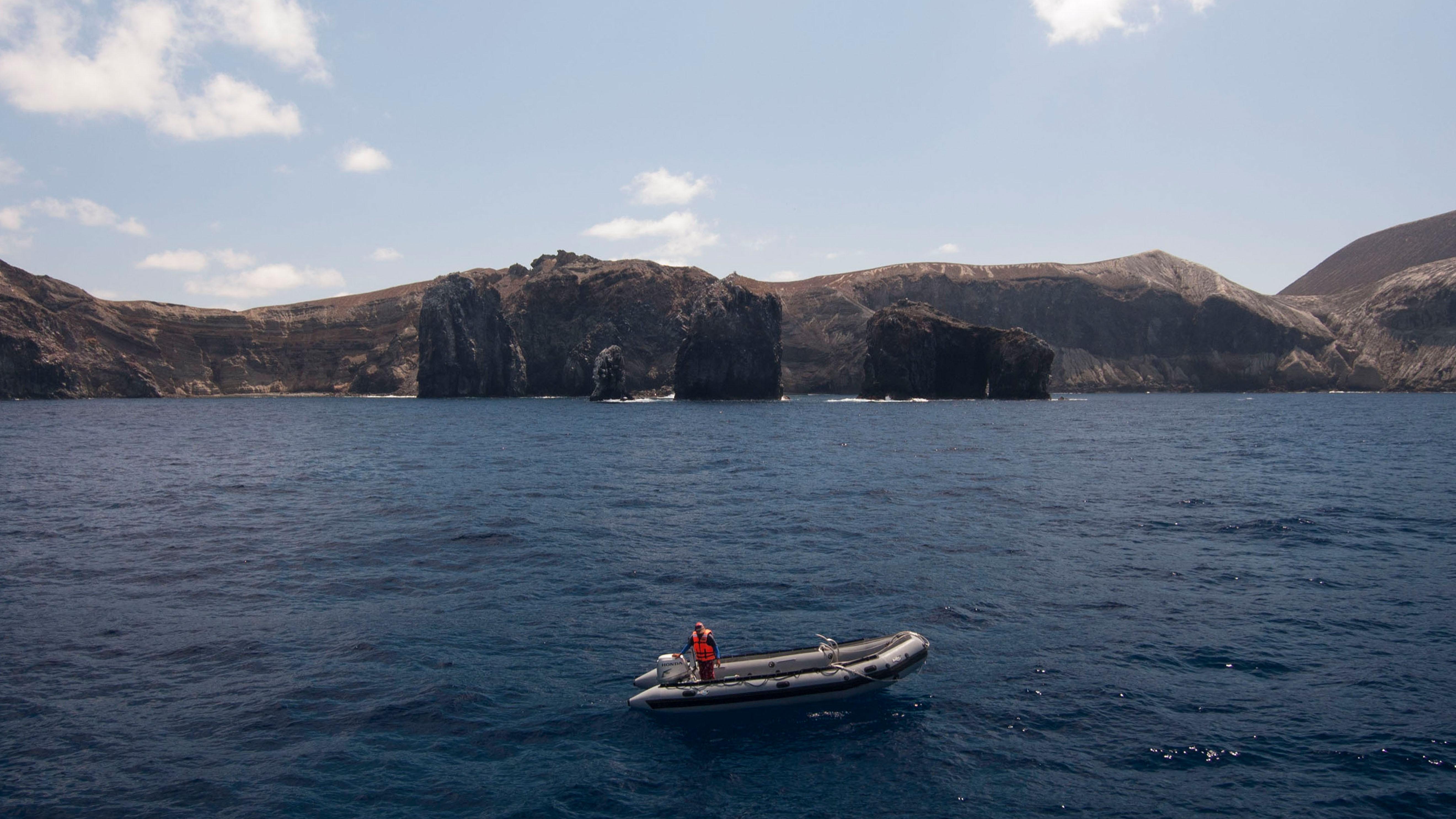 The beautiful island of Socorro, the largest in the archipelago.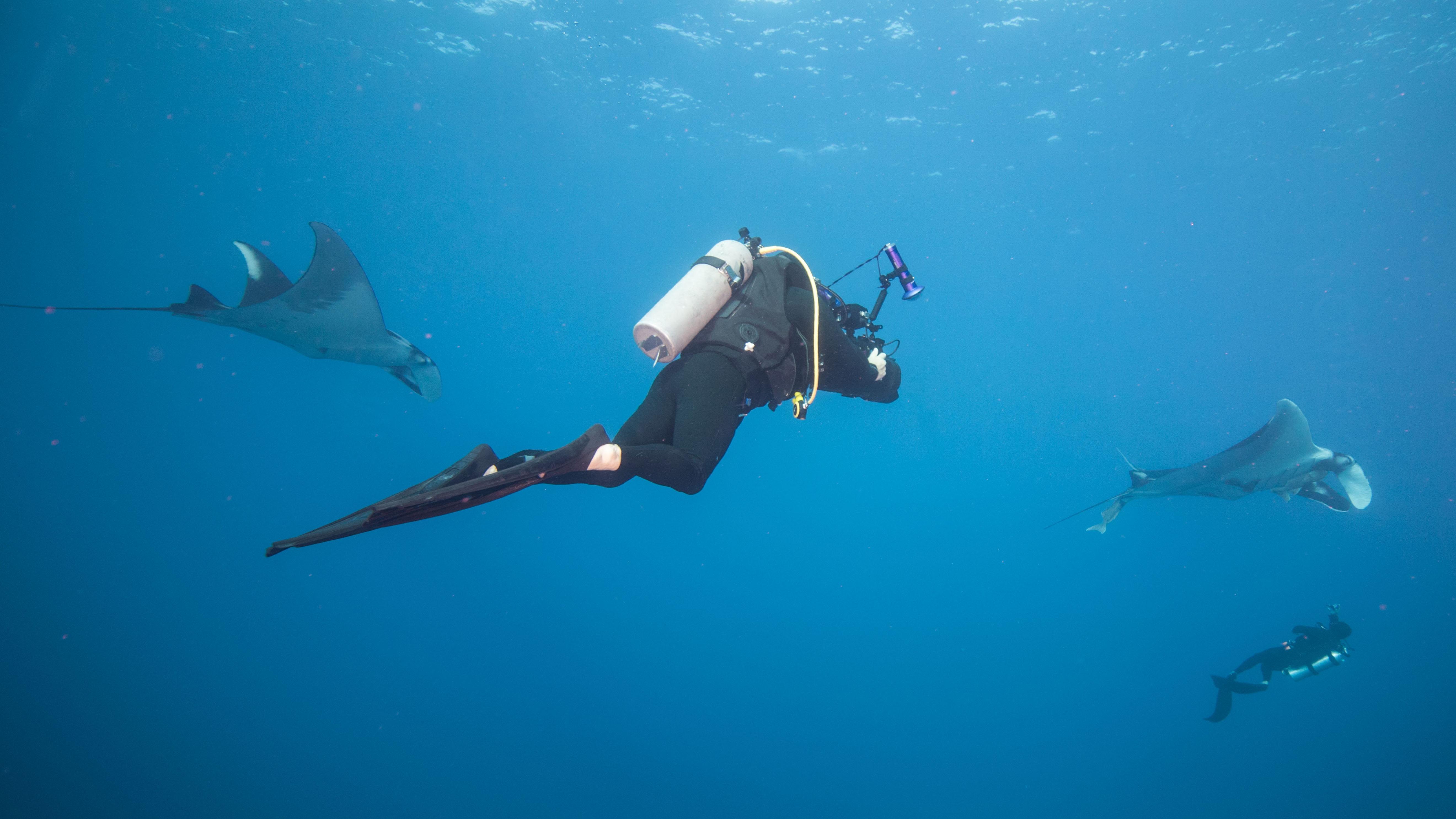 Videographer Sean Hickey filming the gentle giants. Mantas lack the venomous barb that stingrays have.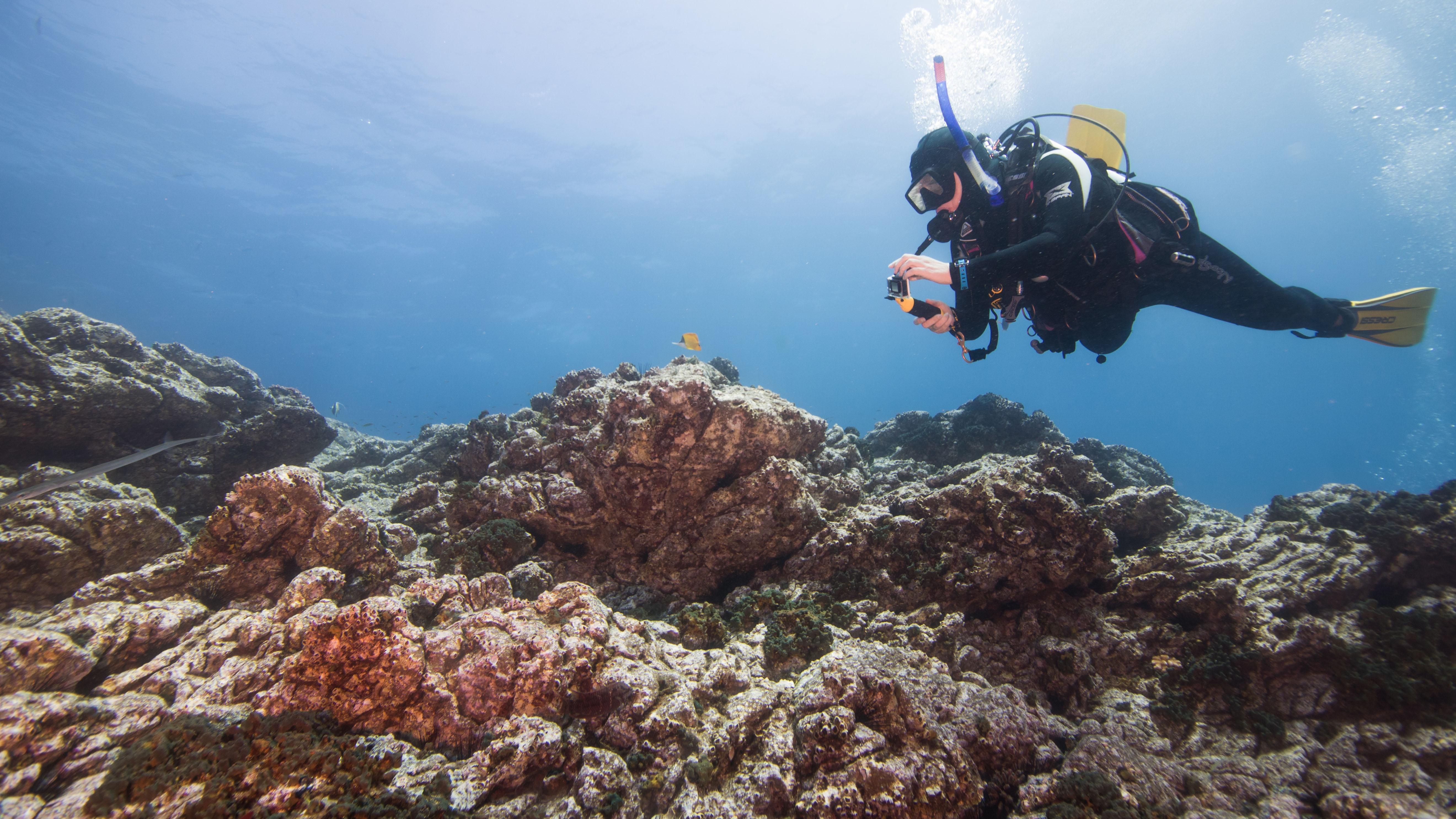 A diver captures a video of a butterfly fish.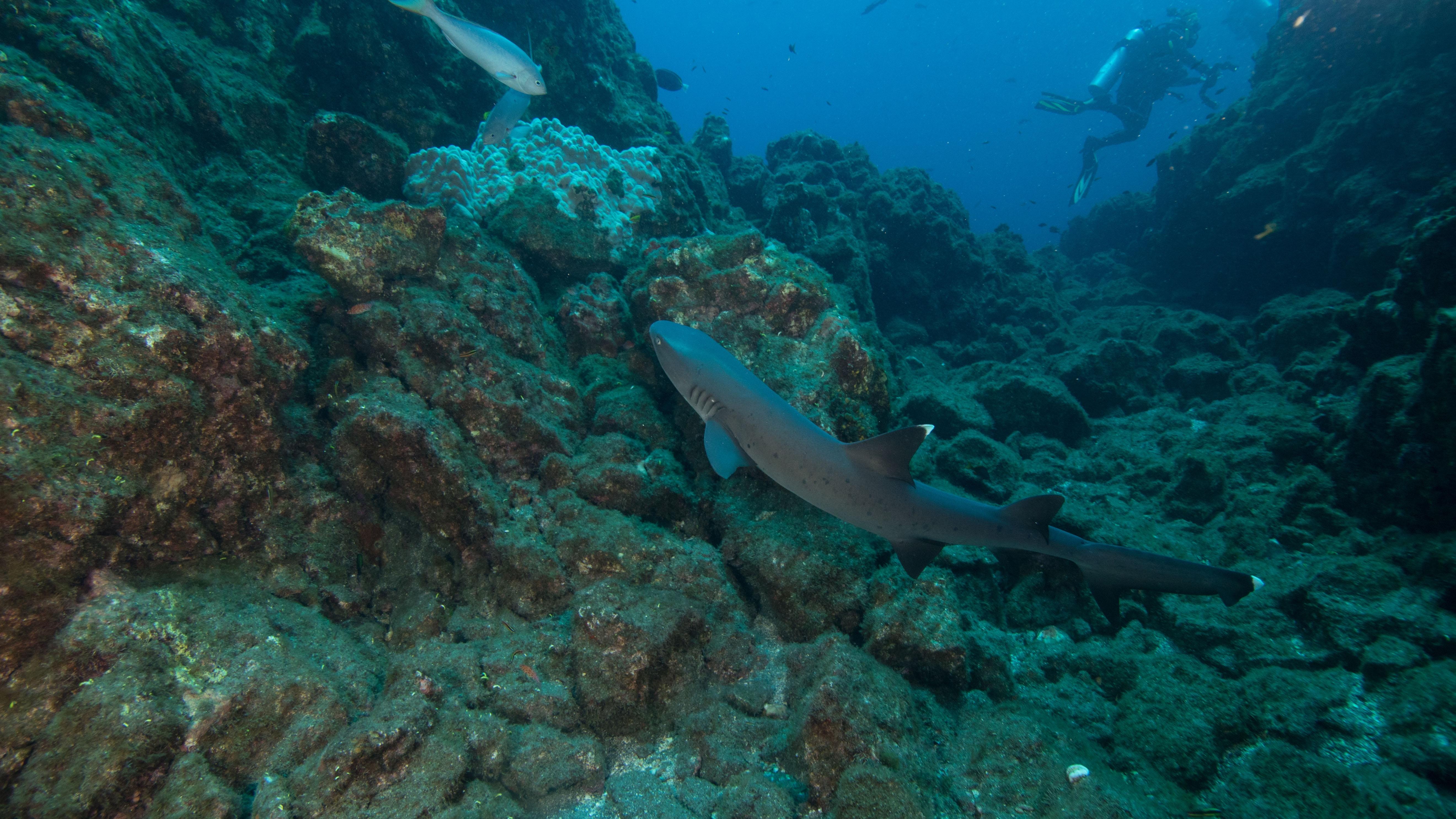 Whitetip reef shark.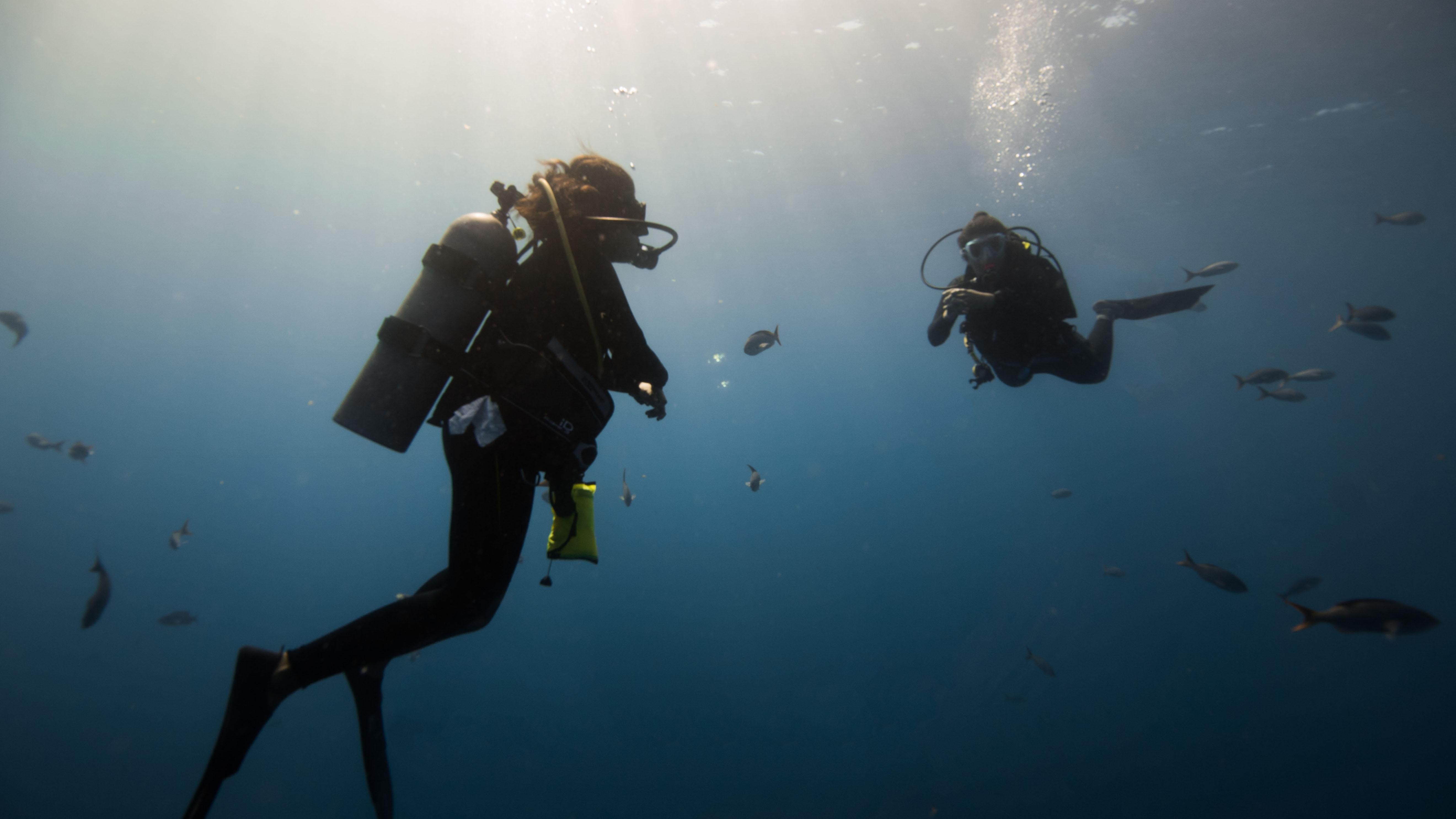 Scientists Frida Lara Lizardi and Tania Pelamatti during the safety stop at the end of a dive.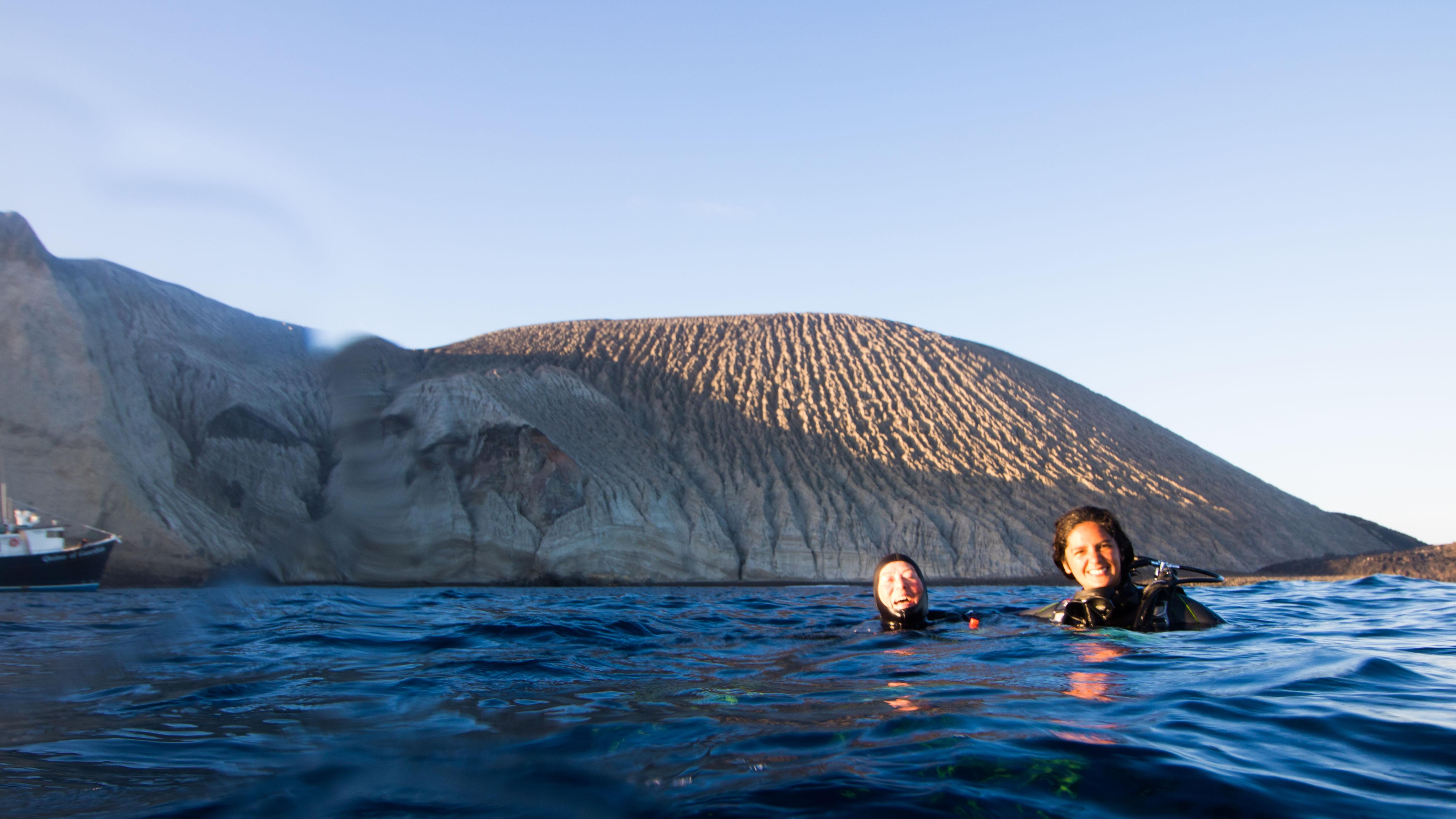 Ph.D. Candidate Frida Lara Lizardi (right) and friend after the last dive of the trip.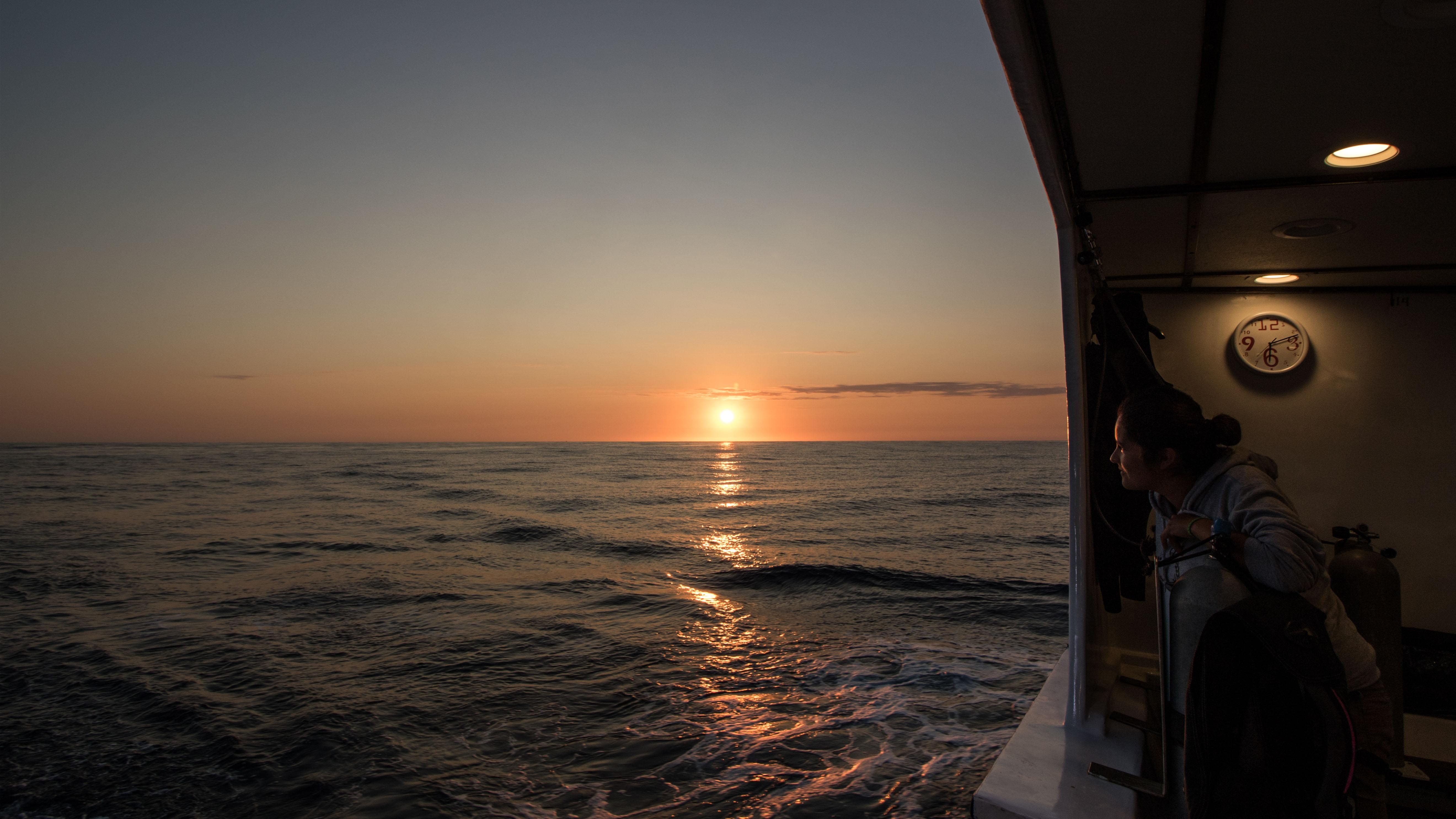 Ph.D. Candidate Frida Lara Lizardi says goodbye and goodnight to the islands.
Tropicana Inn
Blvd. Mijares No. 30
Col. Centro, Z.C. 23400
San Jose del Cabo, Baja California Sur, Mexico
(624) 142-1580 (Mexico)
Image Credits
Changing Seas would like to thank the following individuals and institutions who kindly allowed their footage, images and other media to be used in this production:
Kelly Arnold
Leanne Briscoe
Florencia Cerutti
Kristine Fredriksen
Rodrigo Friscione
Pelagic Life
Anne B. L'Hirondelle
Mike McGettigan
SeaWatch, Inc.
Edgar Rodrigo Gonzalez Reyes
Terry Kennedy
Frida Lara Lizardi
Mauricio Hoyos Padilla
Tania Pelamatti
Pelagios Kakunjá
Maia McGuire
UF/IFAS Extension Florida Sea Grant
Bob Rubin
Pacific Manta Research Group
Filming and research conducted under the following permits:
CONANP F00.DRPBCPN.DIR.RBAR.-048/2017
Folio SIRCA: F00.1.DRPBCPN.-00019/2017
SEGOB Oficio n° UG/211/00093/2017
CONANP Expediente SIRCA: F00.1.DRPBCPN.-00015/2017
CONAPESCA Permiso N° PPF/DGOPA-134/15
Sharks + Mantas + Volcanoes = Revillagigedo
Majestic Mantas - Sneak Peek
Funding for this episode of Changing Seas was provided by: